About the Mindful Glow Cookbook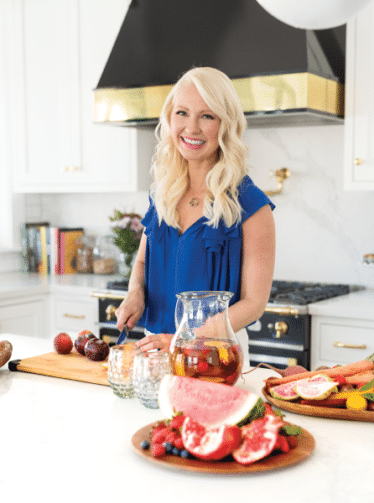 Cheeky registered dietitian, food lover, and YouTube star Abbey Sharp is often described as "Nigella Lawson in a lab coat." In her debut cookbook she shares fun, satisfying, and unbelievably healthy recipes that will ignite your love affair with food.
In over 100 recipes, Abbey shows us how she eats: healthy and nourishing meals that are packed with flavour like PB & J Protein Pancakes, Autumn Butternut Squash Mac and Cheese, Stuffed Hawaiian Burgers, Chicken, Sweet Potato and Curry Cauliflower, Chocolate Stout Veggie Chili, Chewy Crackle Almond Apple Cookies, and Ultimate Mini Sticky Toffee Puddings. Many of her recipes are plant-centric and free of dairy, gluten, and nuts. Others contain some protein-rich, lean beef, poultry, eggs, and dairy, so there are plenty of delicious recipes for every one and every occasion.
Featuring gorgeous photography throughout, The Mindful Glow Cookbook is perfect for anyone looking to fully nourish their body, satisfy food cravings, and enjoy every snack, meal, and decadent dessert in blissful enjoyment.
What to Expect from the Mindful Glow Cookbook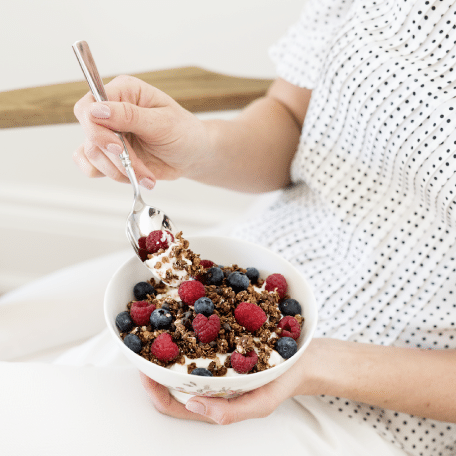 Brand new, healthy vibrant recipes (and a few fan favourites) for breakfast, lunch, dinner, desserts, snacks and entertaining!
Hilarious stories and sass from everyone's favourite unapologetic dietitian, Abbey
REAL LIFE tips on how to improve your relationship with food, improve your health and ditch the diet - for good!
Coffee-table-worthy full colour, gorgeous photographs for every recipe
Take a Peek Inside the Mindful Glow Cookbook
Praise for the Mindful Glow

"Abbey's recipes and photos radiate a vibrant wholesomeness that reflect her personality so well, and by the time you reach the end of The Mindful Glow Cookbook, you feel like you've made a new friend. Her breakfast dishes inspire a good day to follow, her main courses are supported by stupendous sides, and her '3 P.M. Fix' chapter is pure genius—truly mindful of all of our cravings and needs."
Bestselling Cookbook Author and Media Host

"This book is brimming with healthy inspiration. Every page I turn makes we want to run into the kitchen and get cooking. It is a gem that, on every beautiful page, celebrates the taste and splendor of healthy food for true, whole-life nourishment."
Bestselling Cookbook Author and Host of Ellie's Real Good Food on Public Television

"Abbey's unique take on healthy cooking is imaginative, optimistic, and refreshing. In a world where everyone is looking for a quick fix, she insists on putting food first with delicious results. A brilliant resource for more inspired eating, The Mindful Glow Cookbook is a feast for the eyes that makes you want to get into the kitchen and cook everything!"
Founder the Popular YouTube Channel The Domestic Geek
Available at These Retailers