A few months ago, I had the pleasure of heading down to Virginia to visit the Sabra hummus factory to learn just how my go-to afternoon snack was developed, tested and made. I had an absolute blast testing out each and every flavour, and then getting creative in a head to head blogger competition for our ultimate hummus recipes. I decided to go Middle Eastern inspired, mixing Sabra's original hummus with pomegranate seeds, crushed candied nuts, preserved lemon and herbs. Guess who won the big prize! ☺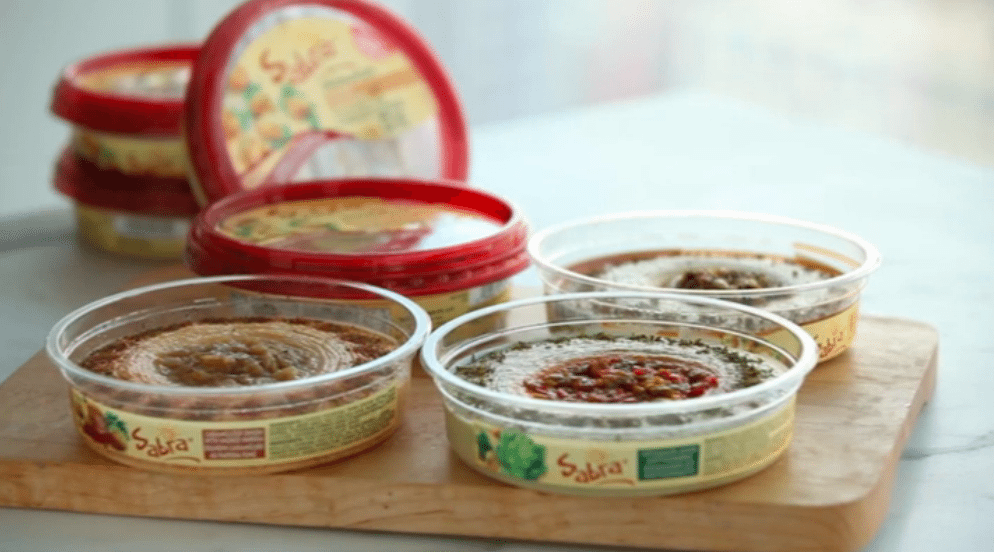 Well since I got back from the trip, I've been playing around with swapping hummus for a variety of higher fat ingredients in my meals and snacks in a range of tasty  hummus recipes. The results have been pretty impressive. Not only does the hummus add a ton of flavour, but it also helps cut calories and fat and boost fibre! I love Sabra's delicious smooth consistency, authentic recipe and simple ingredient list. I also love that they come with a range of creative toppings – the caramelized onion would be particularly amazing with devilled eggs, and I love the roasted red pepper or sundried tomato in the scrambled eggs.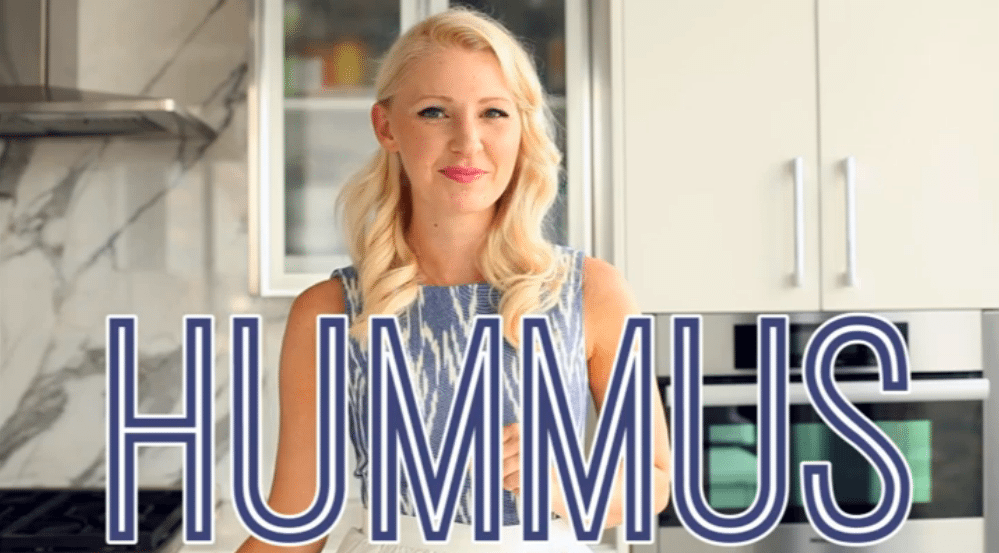 Check out my creative Hummus Recipes and what you can expect to save in calories or fat!
FAVOURITE HUMMUS RECIPES
Hack One: Creamy Pasta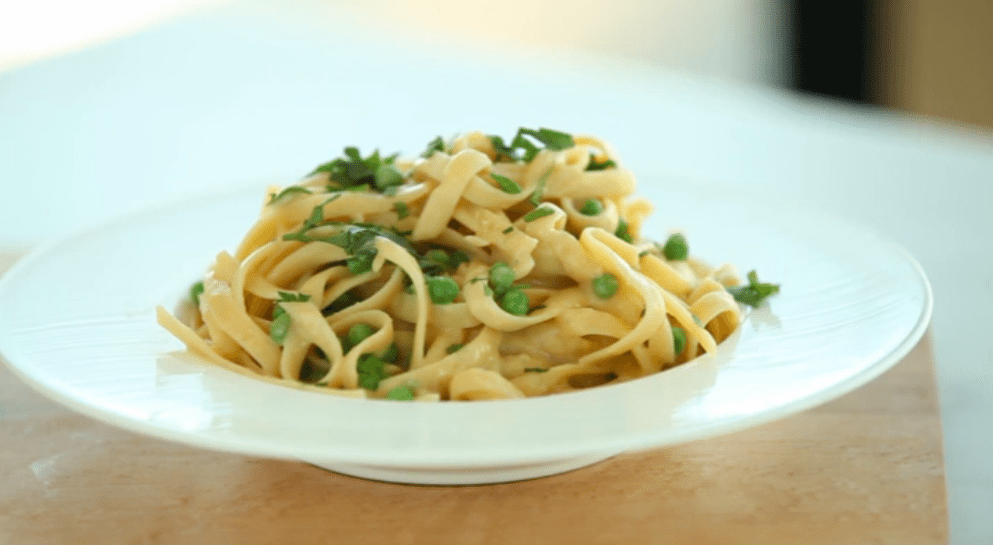 Swap hummus for alfredo sauce in your creamy pasta and cut 22 grams of fat and 160 calories! Skip the high fat butter, flour, cream and cheese, and simply mix 2 cups of hummus with 1/2 cup of starchy cooking liquid, the vegetables of your choice and stir into your cooked pasta.
Hack Two: Mashed Potatoes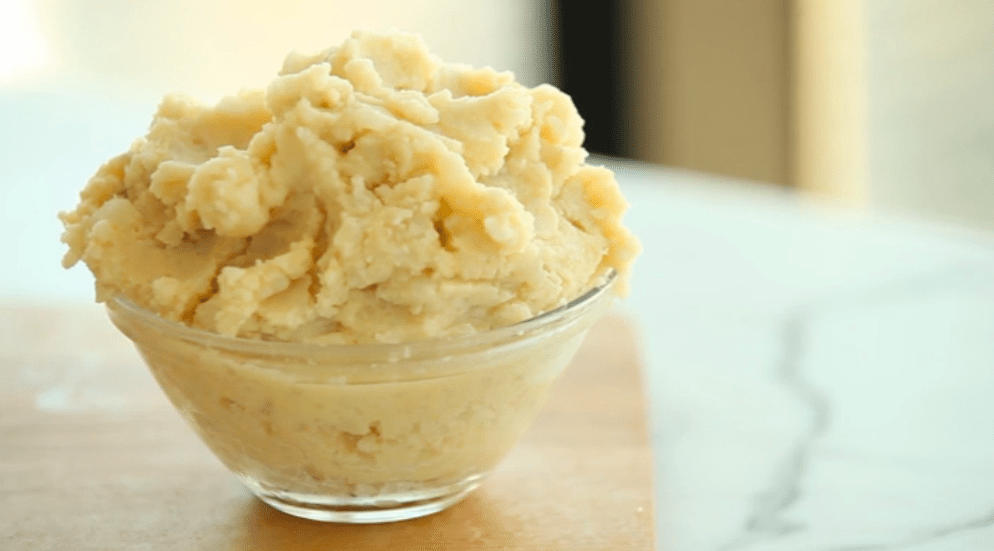 Swap hummus for butter and cream in your mashed potatoes to cut almost 10 grams of fat and 82 calories! Mash your 1 1/2 lbs of potatoes with two heaping tablespoons of hummus and 1/4 cup of low sodium chicken stock to add rich garlicy flavour and a creamy smooth consistency.
Hack Three: Mushroom Soup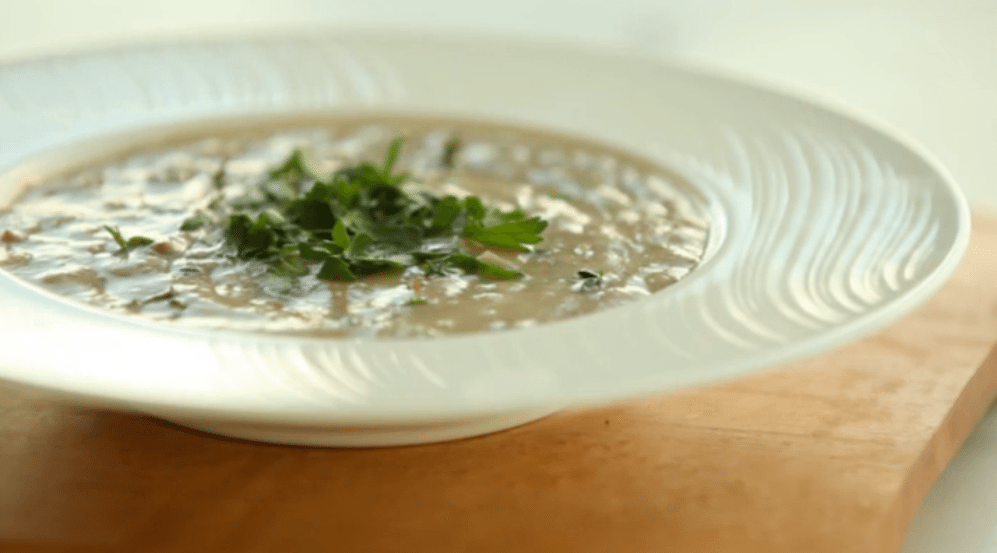 Swap hummus for the cream in your mushroom soup and cut 9 grams of fat and 50 calories. Cook 1 1/2 lb of mushrooms with 2 cloves of garlic, 2 sprigs of rosemary, the zest and juice of 1 lemon and 6 cups of low sodium broth before pureeing with 3/4 cup of hummus until smooth.
Hack Four: Devilled Eggs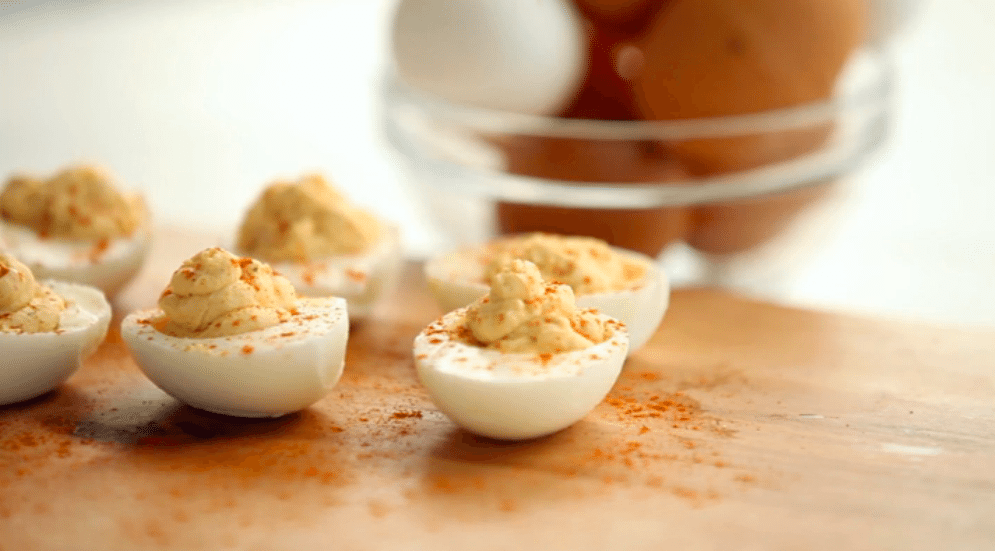 Swap hummus for mayo in your devilled eggs and shave off 6 grams of fat and almost 50 calories per egg! Blend your 6 egg yolks with 2 tbsp of creamy hummus and 2 tbsp of nonfat plain Greek yogurt before piping into your cooked egg whites.
Five: Scrambled Eggs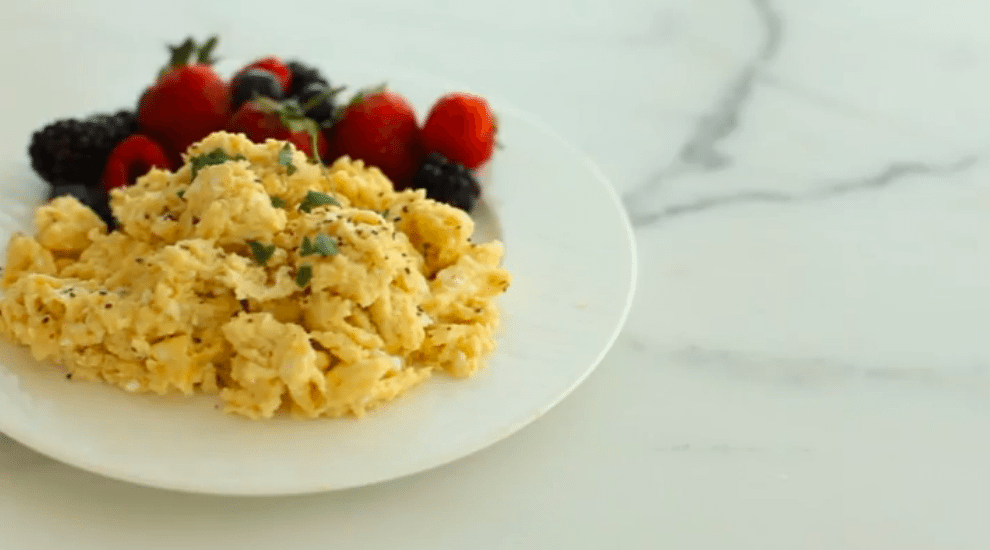 Swap hummus for 1/4 cup of cheese in your scrambled eggs and shave off 7.5 grams of fat and 80 calories! Eggs love flavourful add-ins, so cut the fat and boost the flavour by swirling in a tablespoon of hummus in the last minutes of cooking.
See guys, hummus is so not just for dipping anymore- the hummus recipes are endless and the calorie and fat savings are real meaning you can enjoy all your favourite recipes this fall without the guilt.
More of a visual person? Check out my #foodporn heavy video here!
Updated on August 12th, 2019