I'm an Irish girl (well, okay, I'm 25% Irish), and on St. Patrick's day, I'm definitely down for some good St. Patrick's Day recipes and Irish food.
While it may not be totally authentic (sorry Grandpa Fitzpatrick) this recipe from OntarioPork.on.ca has become my personal go-to Irish Food. It's a delicious, yet better-for-you version of the traditional Corn Beef, Cabbage and Potato combo you typically see on an Irish pub menu, leaving you with a little wiggle room for that obligatory pint of Guinness. It's definitely one of my favourite St. Patrick's Day recipes and has been making its way into my usual rotation more often than not thanks to the rising price of produce. Cabbage is literally one of the lightest and cheapest vegetables you can buy. One head of cabbage is usually under $3 and can easily feed a family of 6-12 depending on how much you want to eat.
I also like using an Ontario pork shoulder blade roast in place of the traditional Irish Corned Beef because it allows me to avoid the heavy hit of sodium that accompanies salt-cured meats.  Pork really is an affordable powerhouse of nutrition that I think is too often overlooked. It's obviously one of the top sources of lean high quality protein, and is also loaded with B vitamins, zinc, selenium, potassium and iron. Packed with subtle sweet flavour, low in carbs, inexpensive and naturally gluten free and dairy free – you'd be hard pressed to find a tastier option in St. Patrick's Day recipes or Irish food.
This St. Patrick's Day recipe and post was originally posted on the Ontario Pork website here.
 The Best St. Patrick's Day Recipes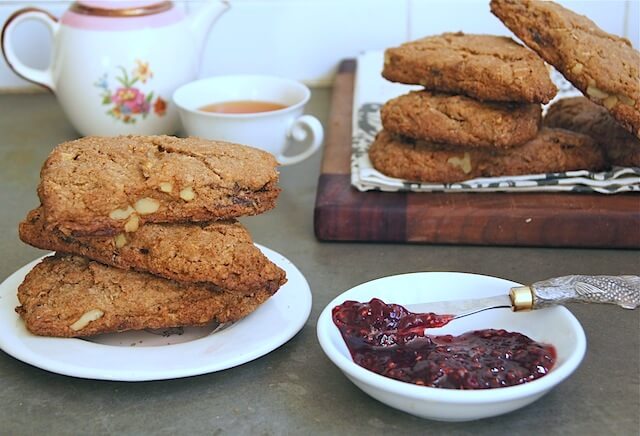 Be Truly Nourished- Shamrock Shake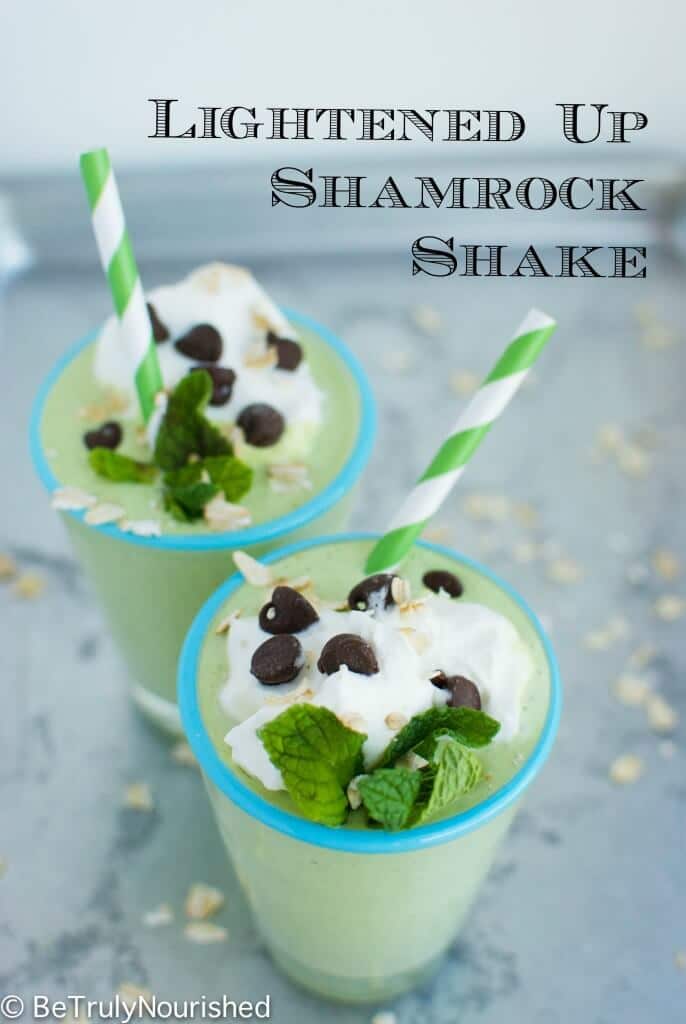 Food, Pleasure & Health – Green Masala Egg Curry
 White Lights on Wednesday – Potato Bites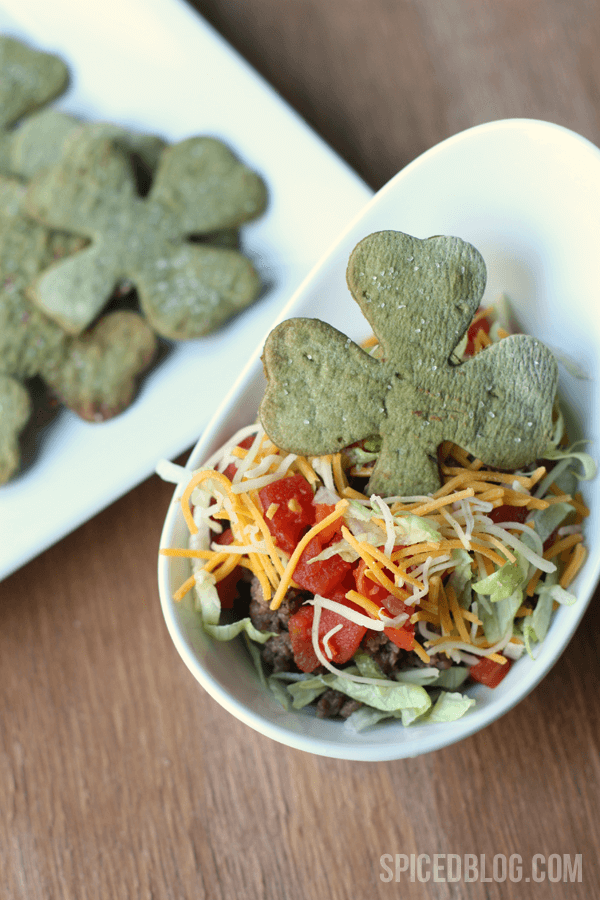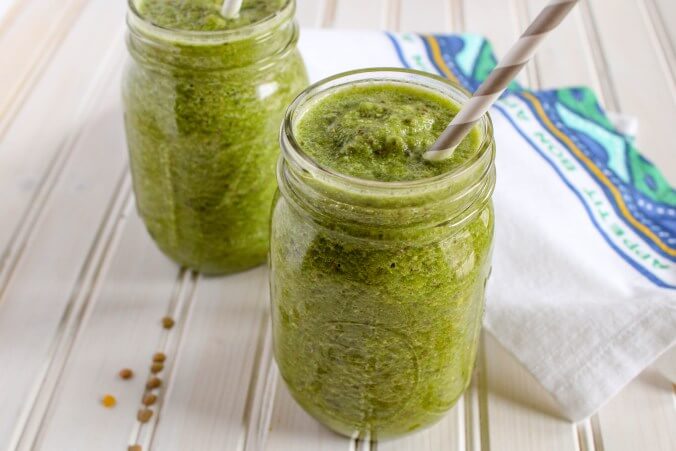 What's your favourite St. Patrick's Day recipes and Irish food? I would love to hear how you've manage to lighten up your family's favourites!
Disclaimer: This post was created in paid partnership with Ontario Pork, however, as always, all opinions are genuine. 
Top St. Patrick's Day Recipes & Irish Food + Pork Roast Recipe
I love this easy pork shoulder blade roast any time of year, but especially for St. Patrick's Day!
Ingredients
1

lbs

Ontario pork shoulder blade roast

boneless, about 3 (1.5 kg)

1

tsp

salt

5 mL

1

tsp

ground black pepper

5 mL

1

small head red cabbage

cored and thinly sliced

1

green apple

cored and diced

1/2

cup

cider vinegar

125 mL

1/2

cup

granulated sugar

125 mL

1

tsp

caraway seeds

5 mL
Instructions
Pre-heat oven to 325°F (160°C). Season pork with pepper and roast for 1 hour on a baking tray or dish.

Combine all remaining ingredients in a large mixing bowl. Place pork in a large oven-proof casserole or Dutch oven; add red cabbage mixture, cover and place in the oven.

Braise, stirring cabbage once or twice, the internal temperature of pork has reached 170°F (77°C), 1 1/2 to 2 hours.

Shoulder cuts can be cooked to a higher final internal temperature due to their generous fat content which bastes the meat naturally as it cooks and becomes tender.

Remove pork and cover. Stir the red cabbage thoroughly over medium heat for three or four minutes.

Allow pork to rest for about 10 minutes before serving. Slice thinly and serve with braised red cabbage.
Nutrition Facts
Top St. Patrick's Day Recipes & Irish Food + Pork Roast Recipe
Amount Per Serving
Calories 400
* Percent Daily Values are based on a 2000 calorie diet.
Updated on January 22nd, 2019