I've done my rounds on the food event front, but no one throws a food event quite like
Second Harvest's
Toronto Taste presented by The Daniels Corporation. As the city's largest food rescue charity in Canada, Second Harvest recovers excess food that would otherwise go to waste and delivers it to more than 200 social service agencies in the city.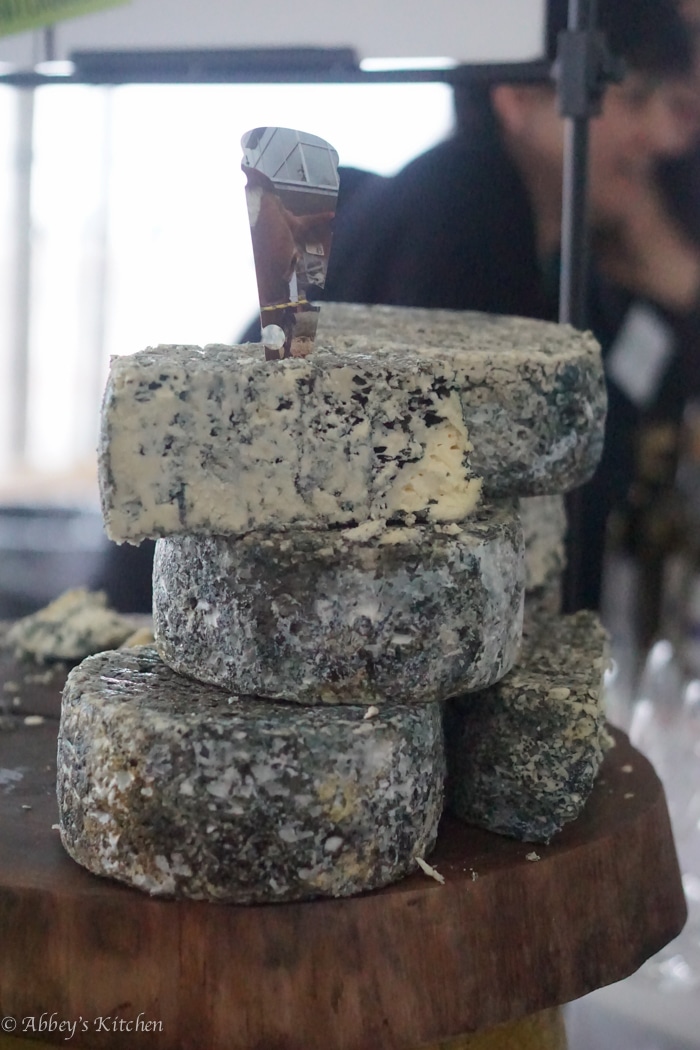 The Cheese Boutique's Blue
While they organize and host numerous events all year long, Toronto Taste is certainly the most grand and anticipated of the bunch- especially for uber-foodies like me. I had an absolute blast eating my way through the pavilion last year, and couldn't wait for the chance to return.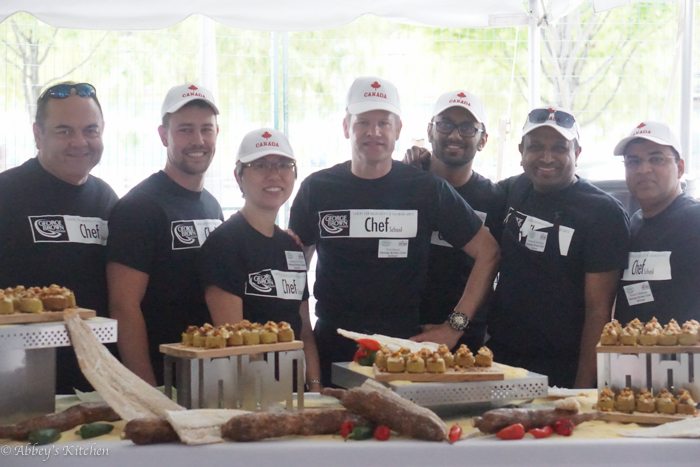 The George Brown Chef School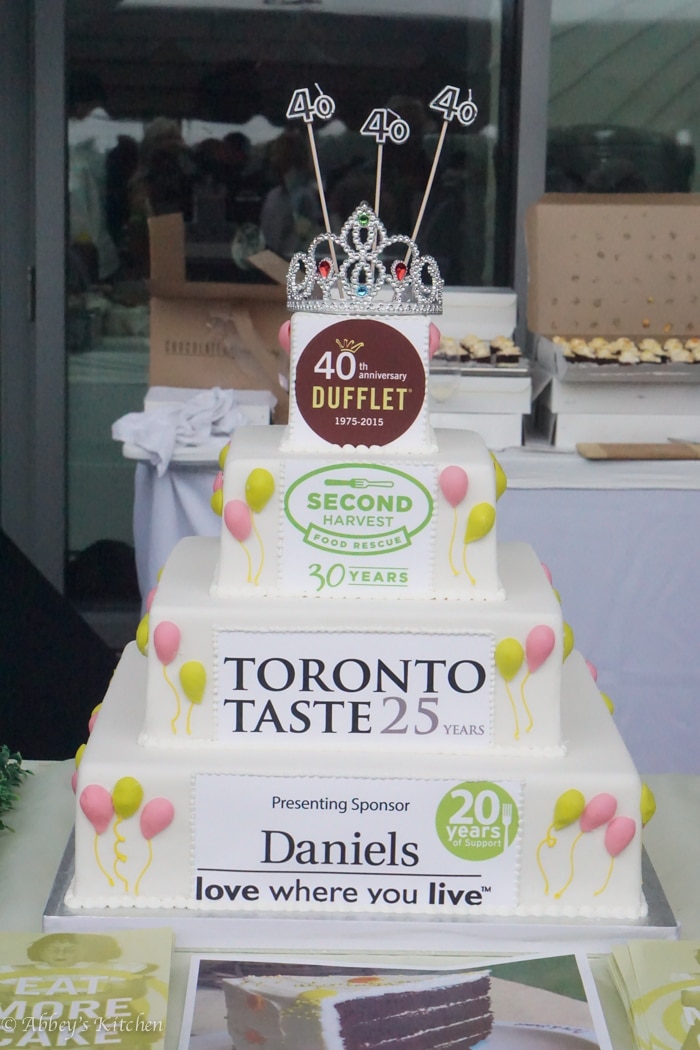 Birthday Cake by Dufflet
Celebrating its silver anniversary (the big 2-5), Toronto Taste has almost been around for as long as I've been alive (ha, okay, I wish- but close enough!)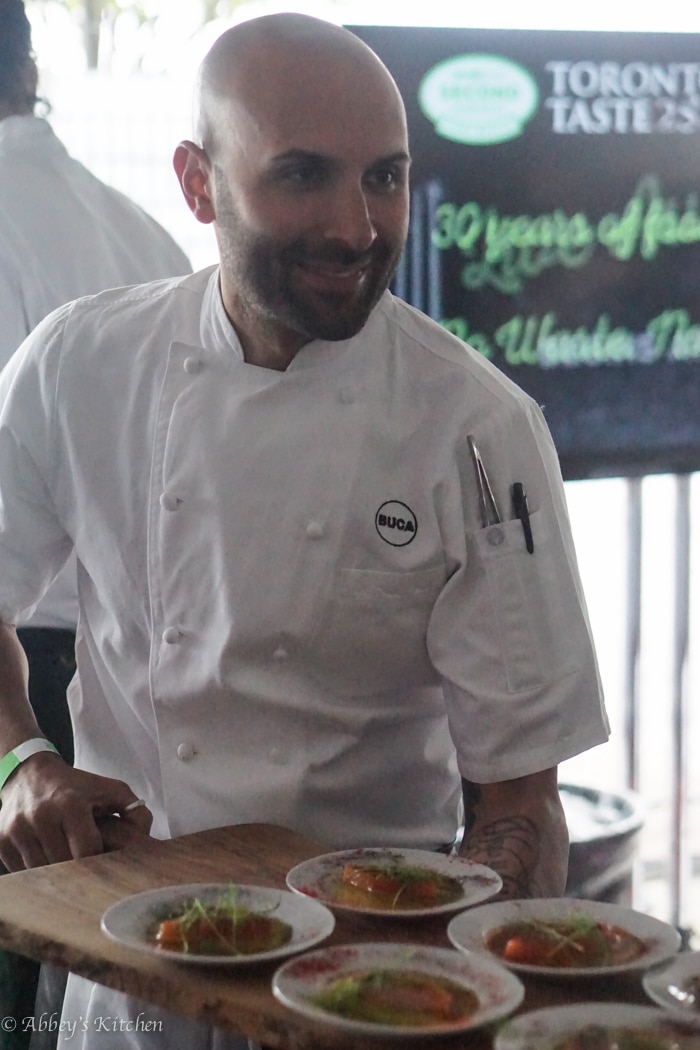 Rob Gentile
On Sunday June 7th, Toronto's foodie elite gathered at the Corus Entertainment building (25 Dockside Dr.) for Toronto Taste to enjoy some of the best food and beverages from over 50 top Toronto chefs.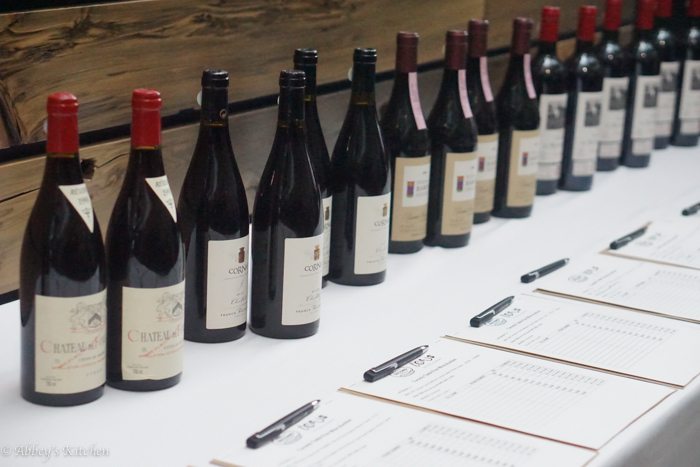 Wine for auction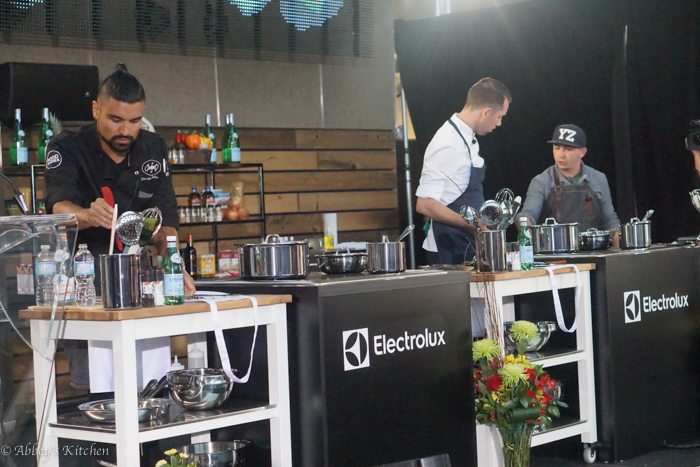 Black Box chef competition
In between sips and nibbles, there was also a luxury auction with some impressive fine wines, trips and unique experience prizes, a lively black box culinary competition, and three hilarious food celebrities (Roger Mooking, Bob Blumer, and John Catucci) hosting the Toronto Taste.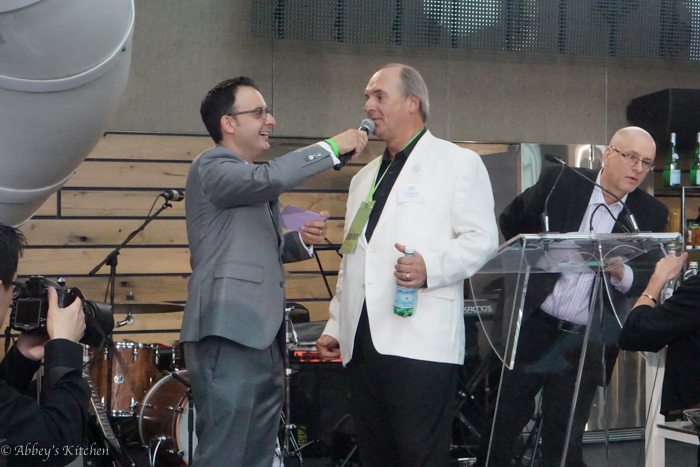 John Catucci
Roger Mooking
Since it's inception in 1991, the $250-a-pop-tickets at Toronto Taste have resulted in over $10,300,000 of money raised, with each dollar providing two much-needed meals to those in need.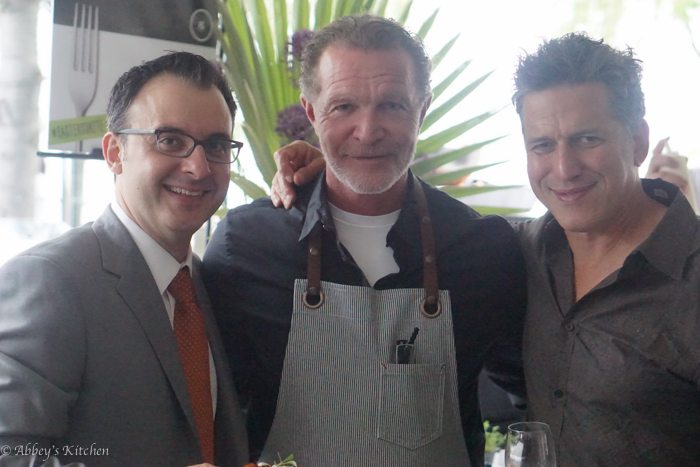 John Catucci, Mark McEwan, Bob Blumer
In a city obsessed with food events, Toronto Taste is consistently cited as one of the absolute best and marks the kick off to a summer of culinary celebrations.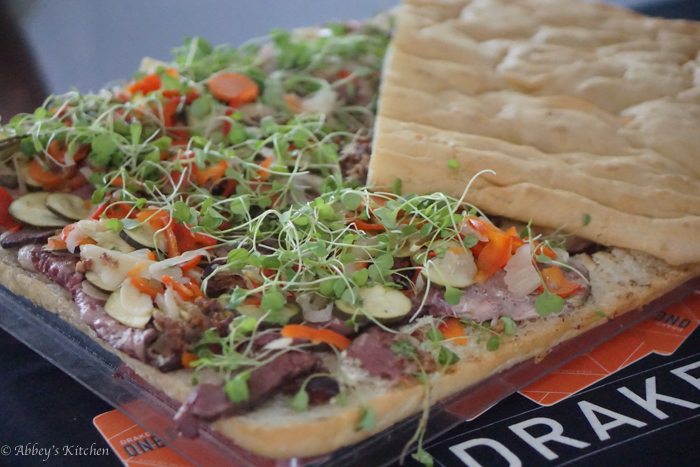 Massive sandwich by Drake 150
Dressed in Summer's finest, attendees at Toronto Tastemingled through the labyrinth of vendors, with their wine glass hooked into their tasting plates. I, of course, had the added challenge of balancing my drink, plate and camera, all while giving hugs to all of my favourite chefs in the room.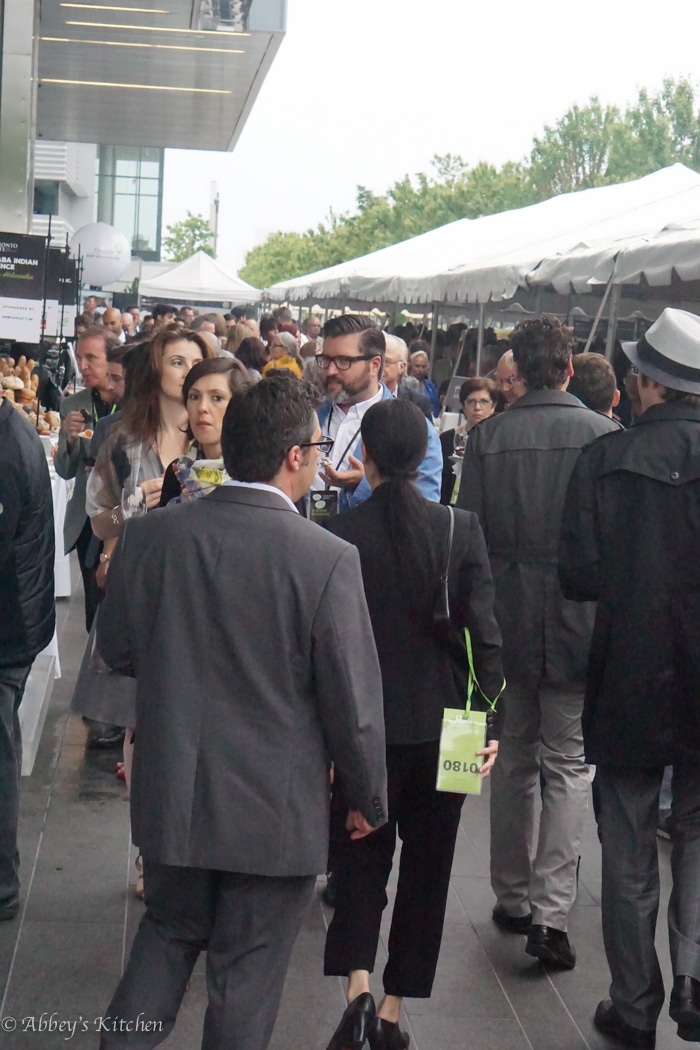 Here's a look at the tasty bites the talented chefs put out this year.
Toronto Taste Eats
The Spoke Club
Albacore Tuna with Mediterranean Vegetables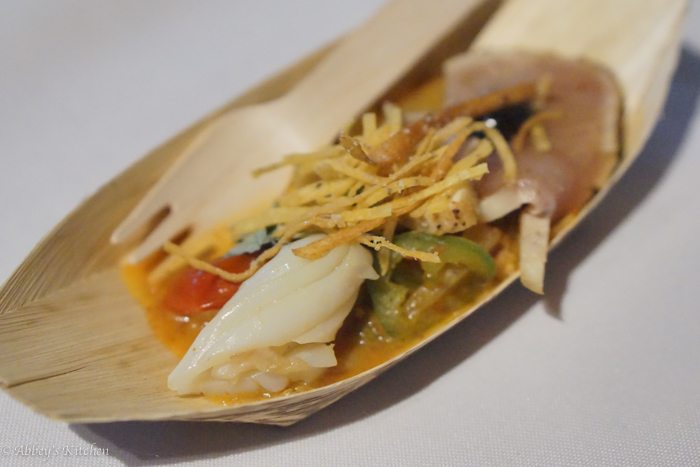 Ontario Greenhouse Vegetables
Chimi Veggie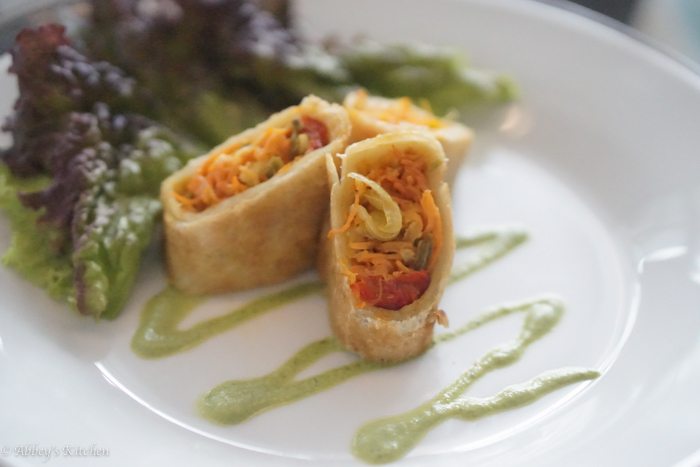 Ontario Greenhouse Vegetables
Zesty Zen Soup
Mildred's Temple Kitchen
Smoked Trout with Rye Waffle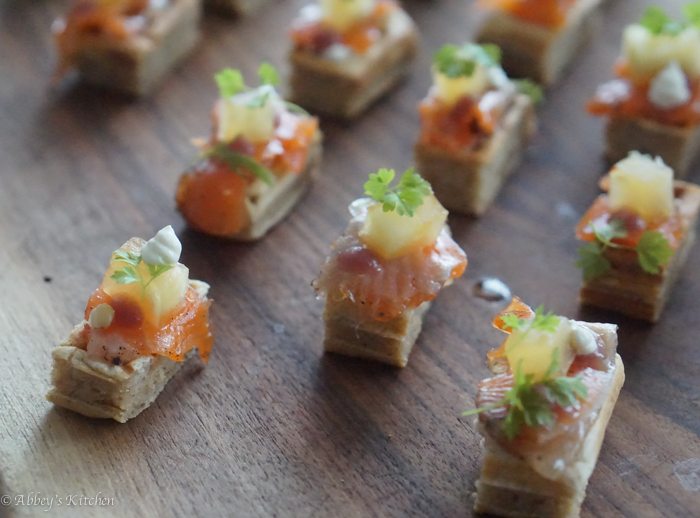 Tundra
Cured Trout with Pickled Cabbage on Coconib Baguette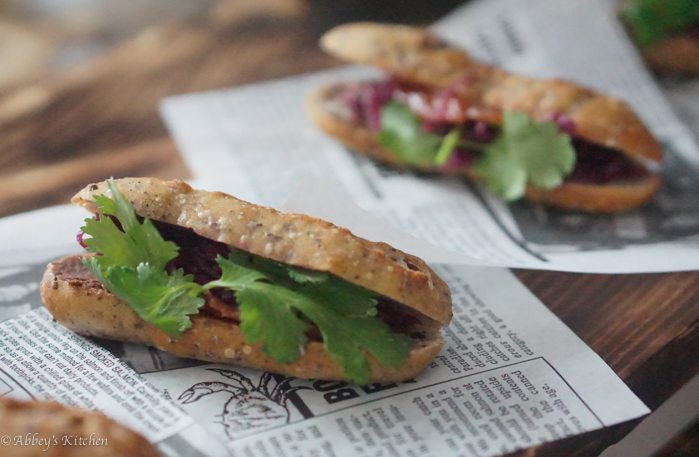 Sanci's Produce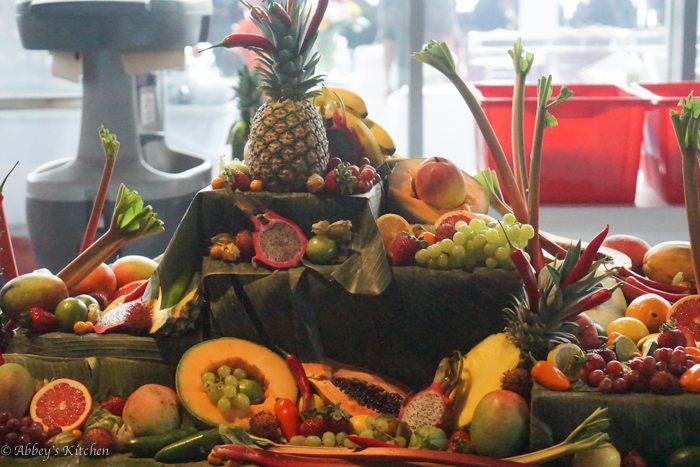 The Belgian Chocolate Shop
Chocolate Fountain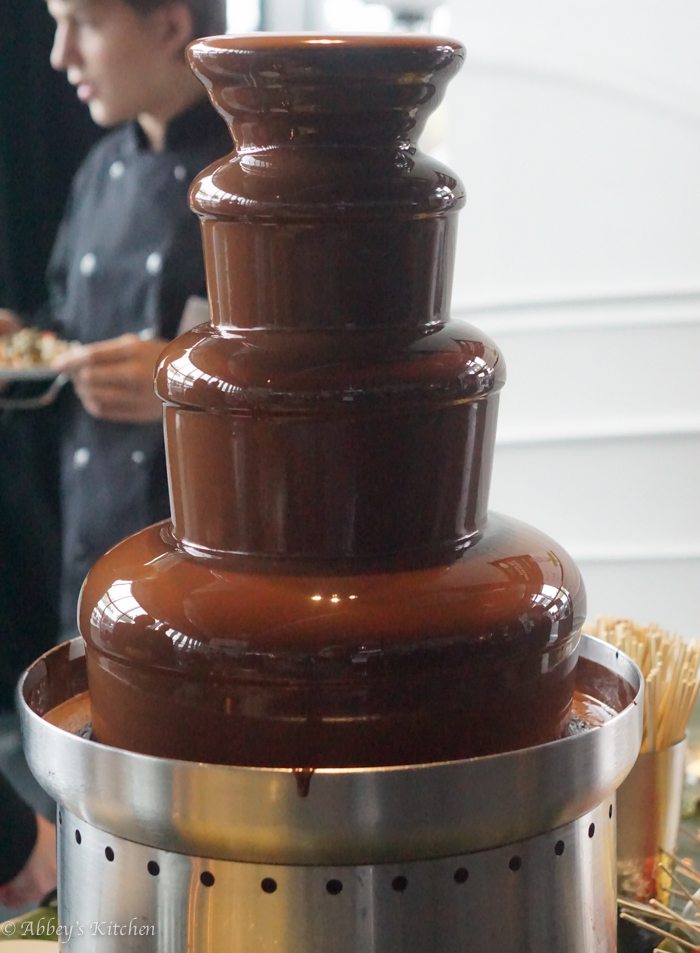 Boralia
Mussels Smoked in Pine Needles with Pine Ash Butter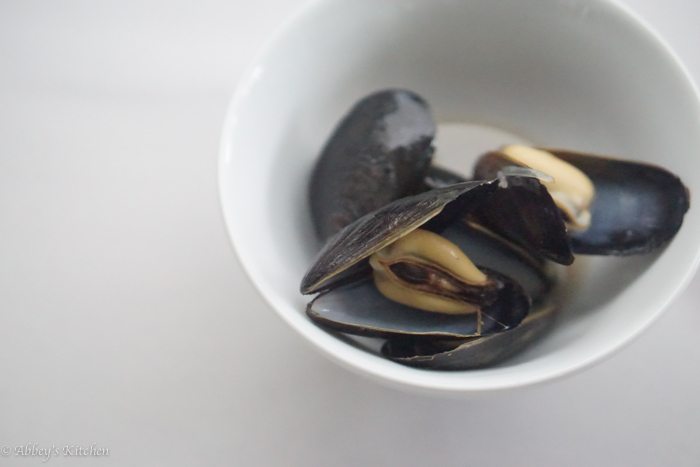 Sassafrazz
Poached Lobster with Fried Green Tomato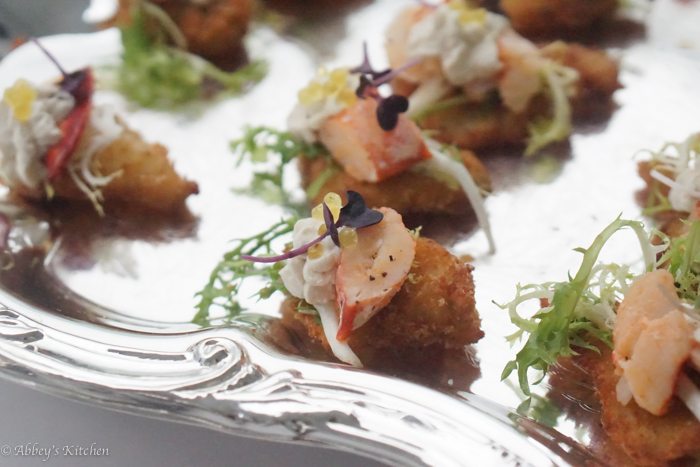 Sassafrazz
Cucumber and Apple Shooter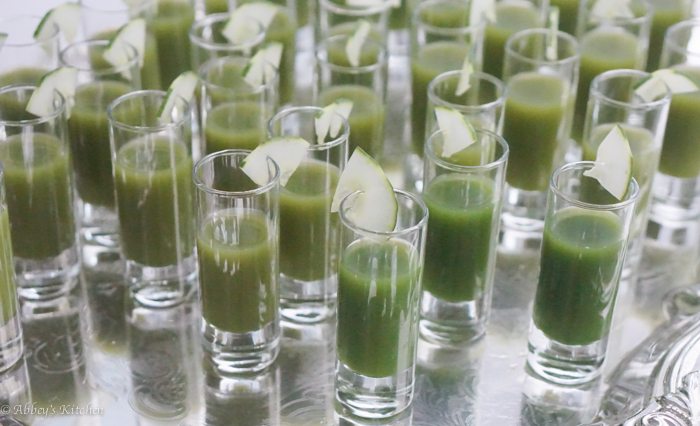 Enoteca Sociale
Albacore Tuna Conserva with Olives, Red Onions and Chilis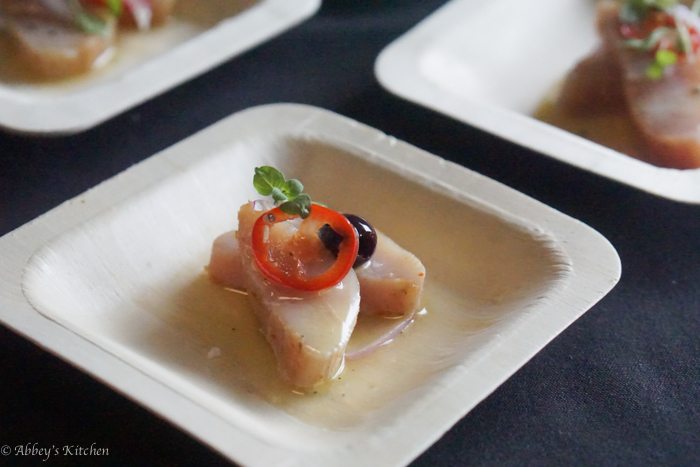 Fred's Bread
Mushroom Pizza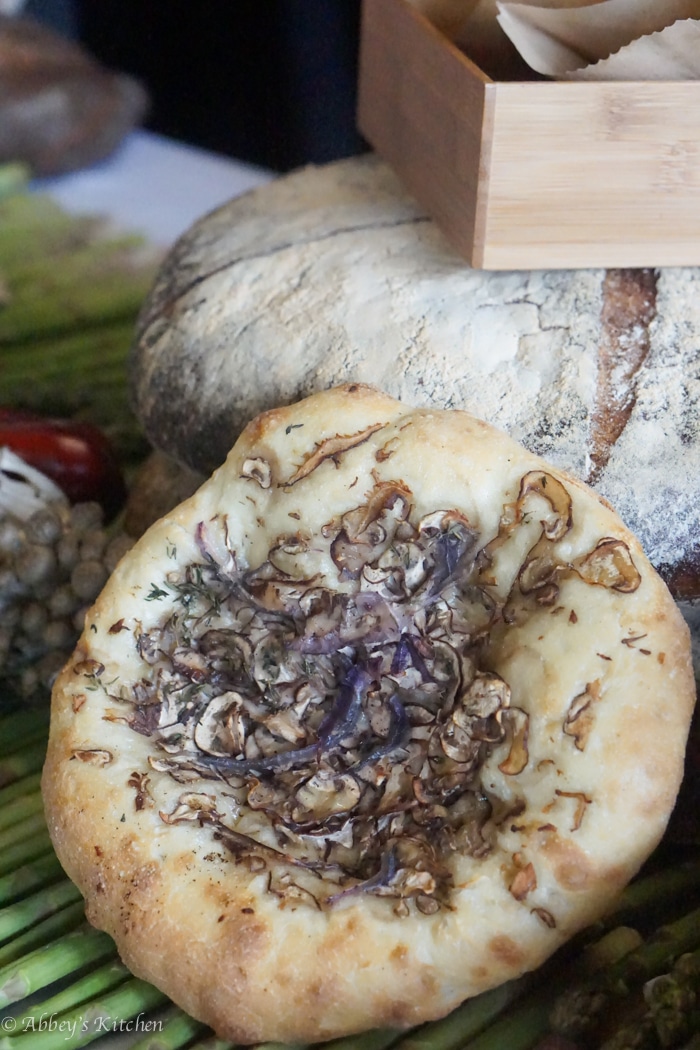 Globe Bistro
Charcoal Roasted Lobster Salad with Ash Rice Crisp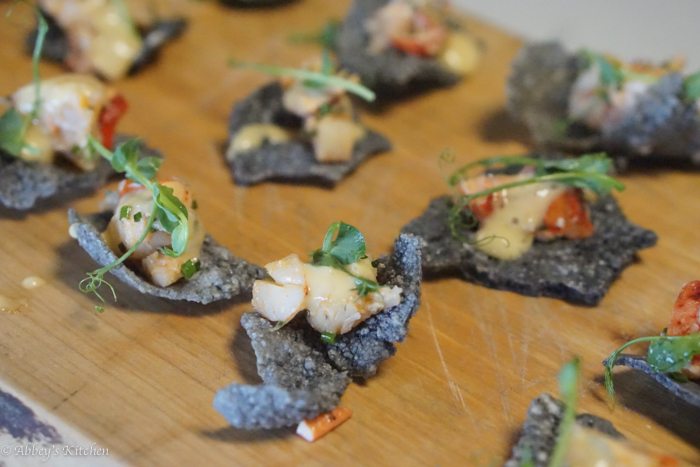 Estiatorio Volos
Greek Yogurt Cheesecake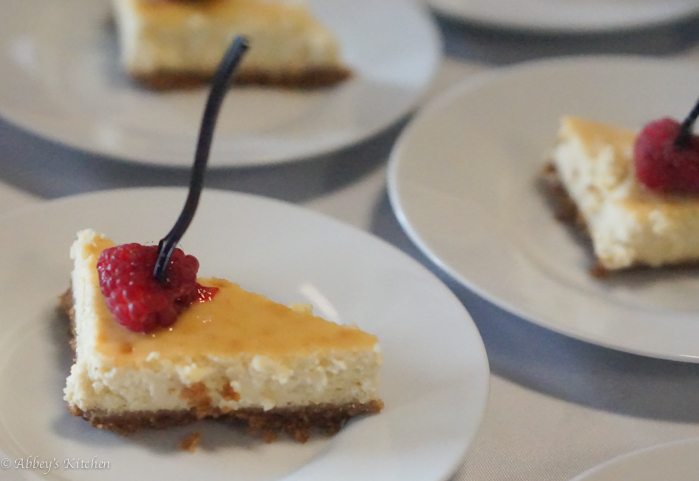 Le Select Bistro
Deer Tartare with Lavash and Egg Yolk Emulsion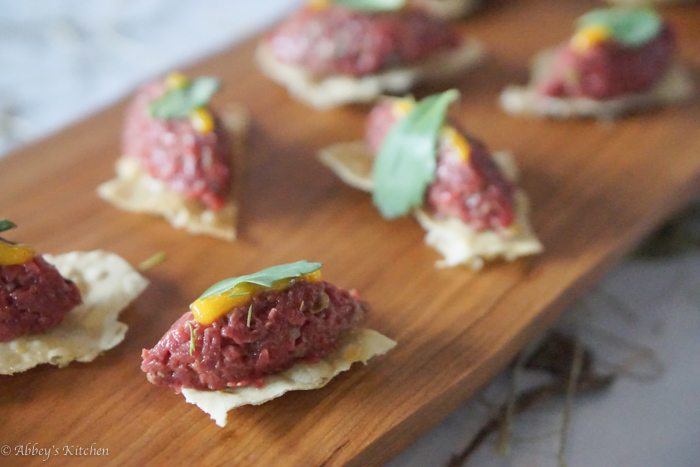 Epic at the Royal York
Smoked Ontario Duck Breast with Sundried Tomato Cone with Blueberry Honey Compote
Ruth's Chris Steak House
Steak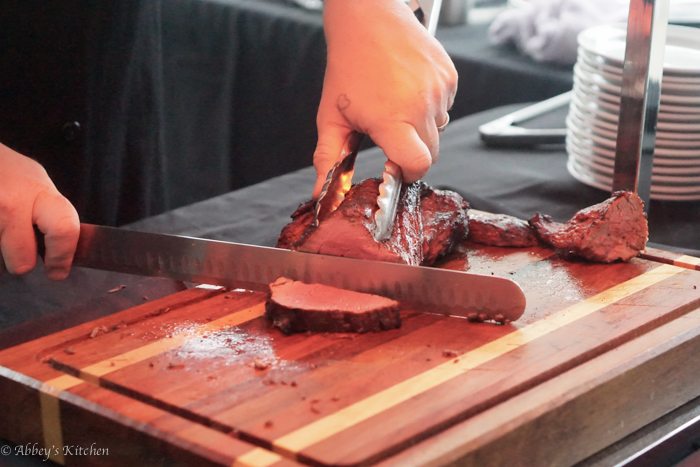 L is For…
Vanilla Braised Beef Cheeks with Chocolate Pasta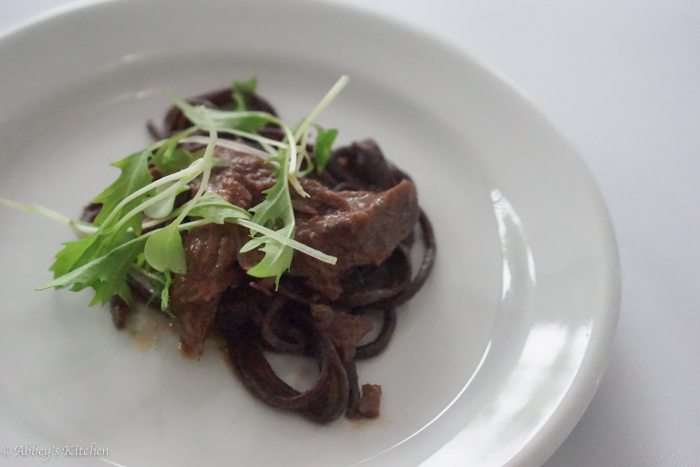 Gazpacho with Steamed Cod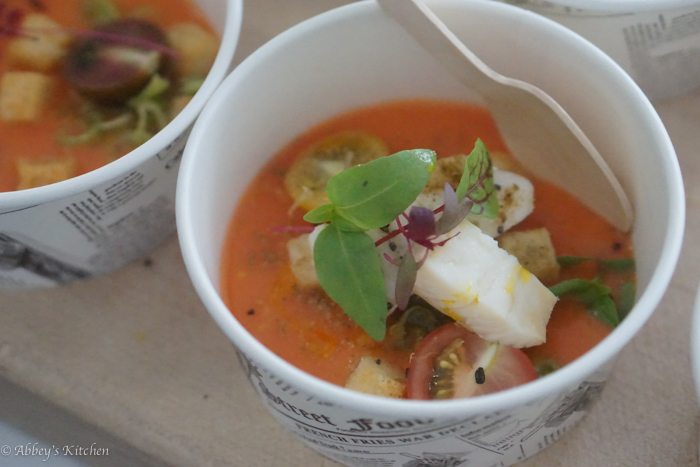 Cantine
Tuna and Eggplant Caponata with Pine Nuts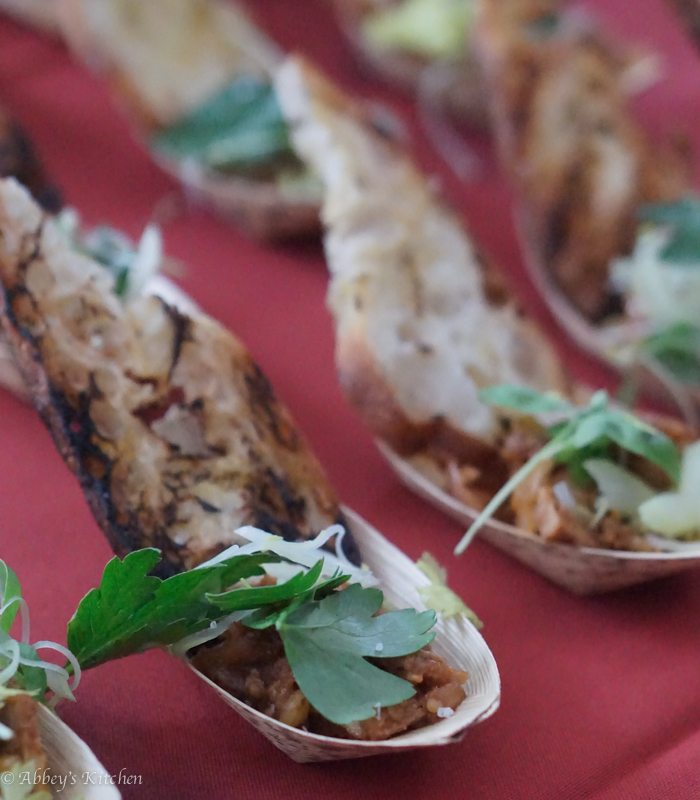 Little Anthony's
Shrimp with Garlic Chili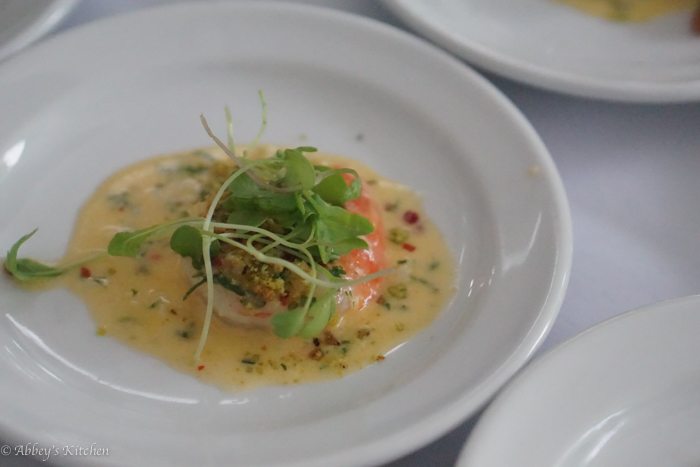 George Brown College
Corn Bread with Chimichurri and Chorizo
Paintbox Bistro
Cured Salmon and Asparagus Tostada
Wheatberry Salad with Aioli and Black Walnut Sausage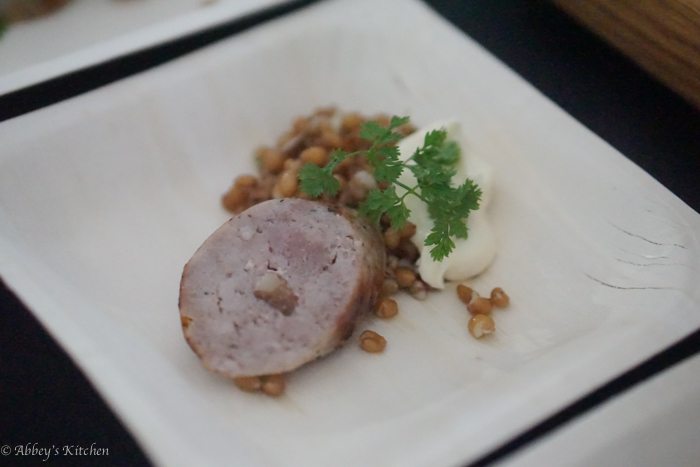 Trout with Lemon Crème Fraiche in a Pastry Roll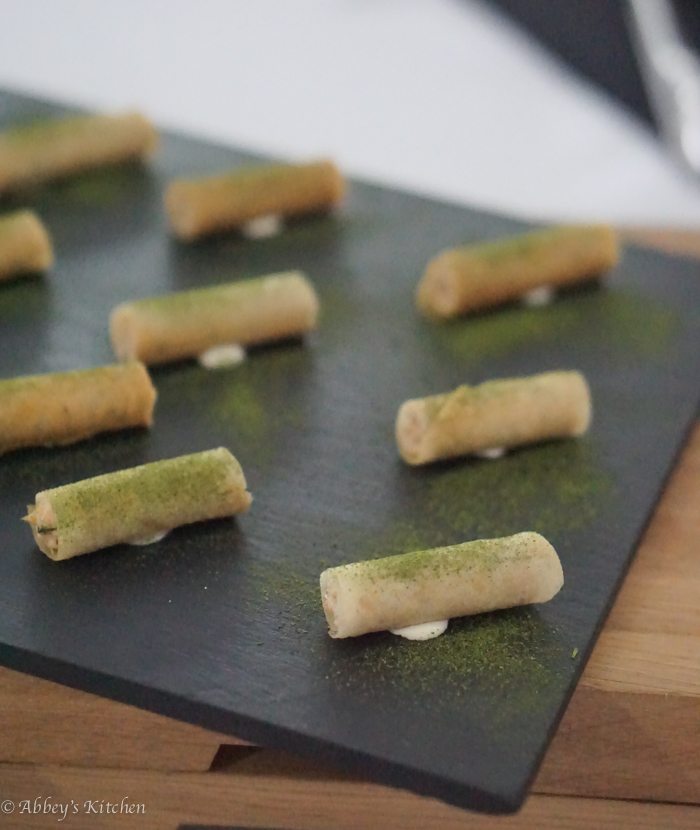 Maple Leaf Tavern
Lake Eerie White Fish with Wild Leek Puree and Mushroom Crumble
Linda Modern Thai
Curry Beef Short Rib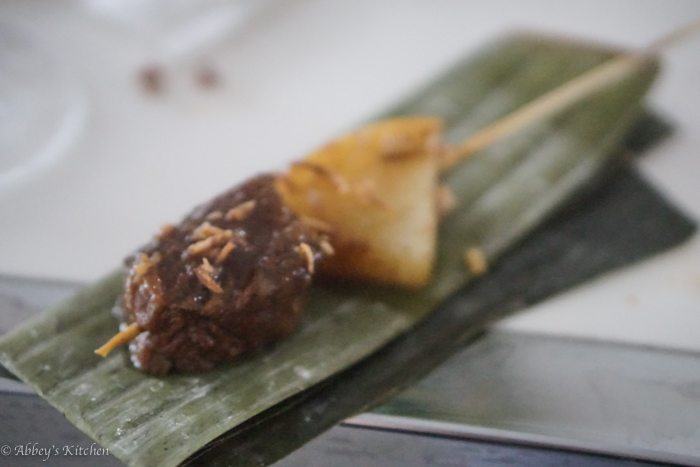 Linda Modern Thai
Taro Spring Roll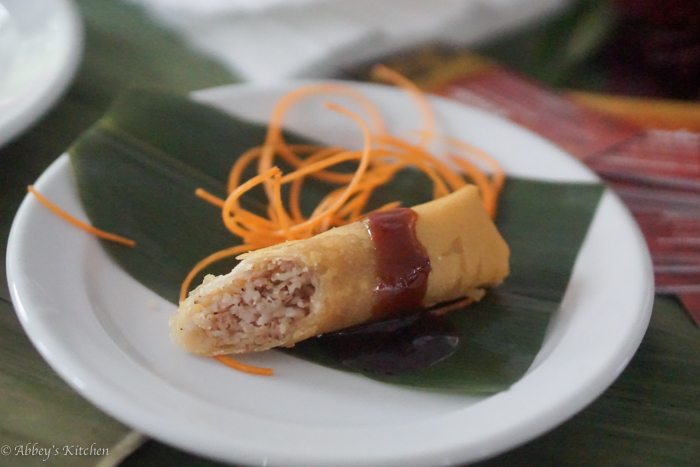 Drake 150
Smoked Brisket Sandwich with Bacon Jam and Horseradish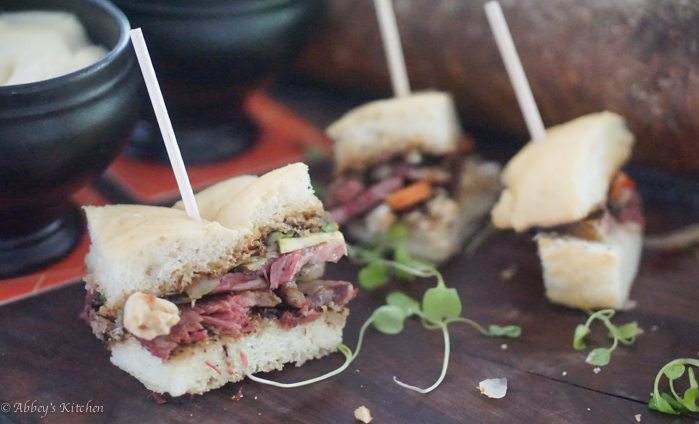 Los Colibris
Brisket Tostada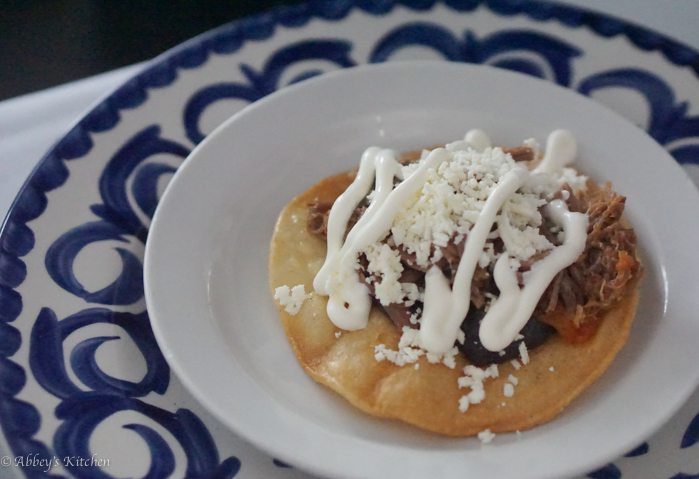 McEwan Group
Korean Taco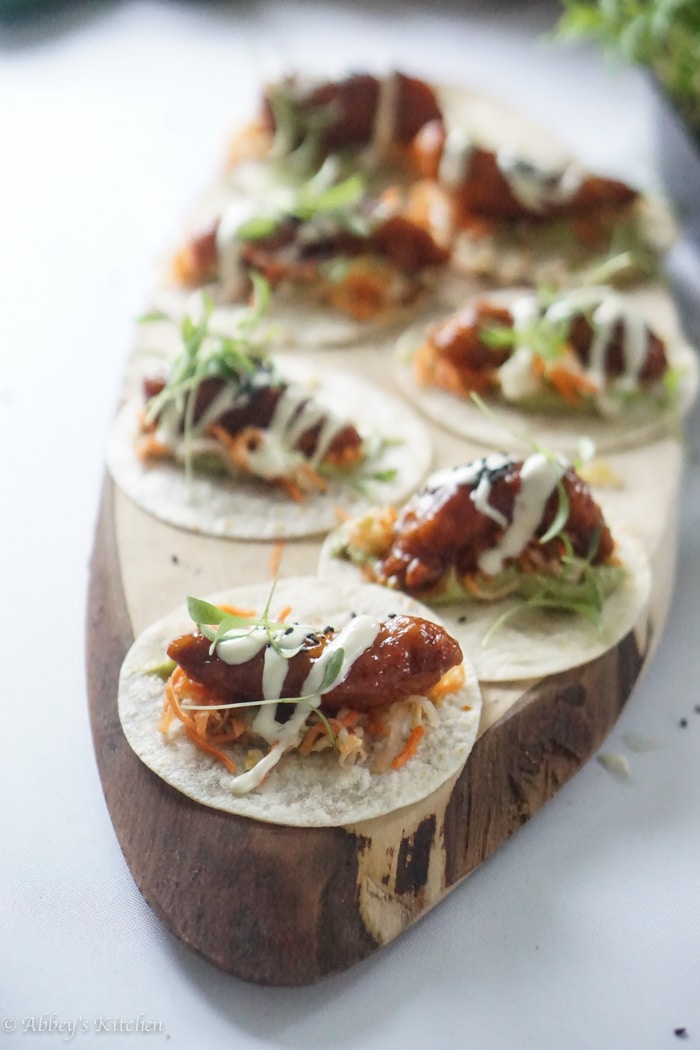 Rodney's Oyster Bar
Oysters
Rodney's Oyster Bar
Tuna Tartare with Wasabi Aioli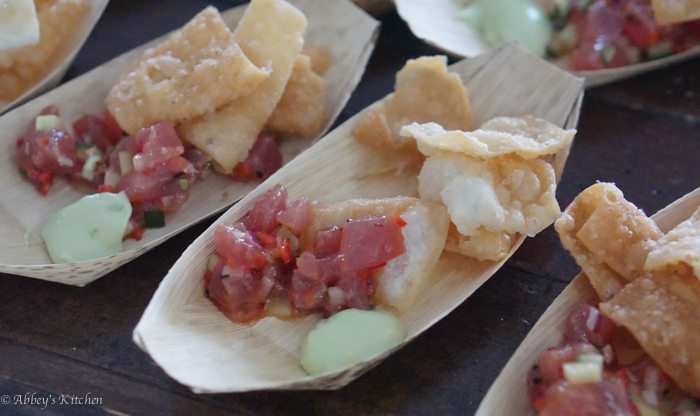 Salt Wine Bar
Lamb Sausage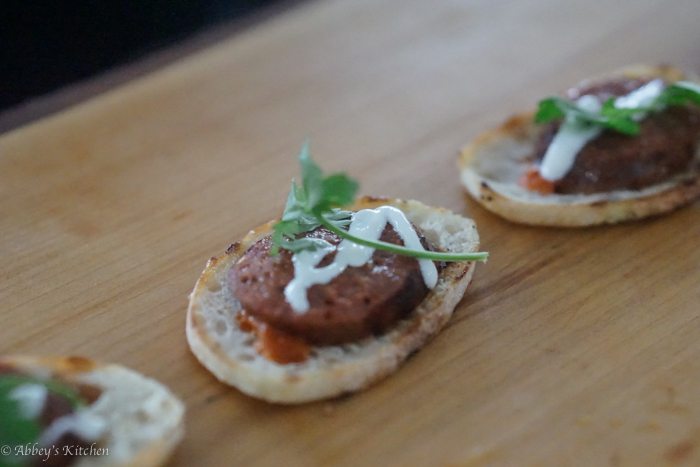 Chiado
Seafood Cataplana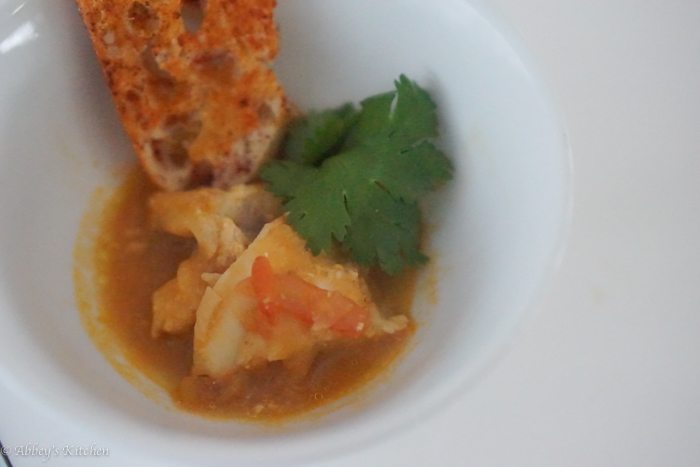 Pangaea
Champagne Risotto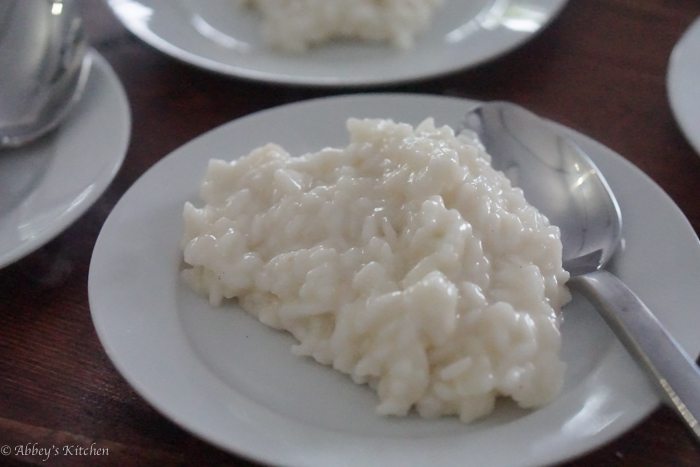 Carbon Bar
Octopus with Pork Belly and Tamarind Glaze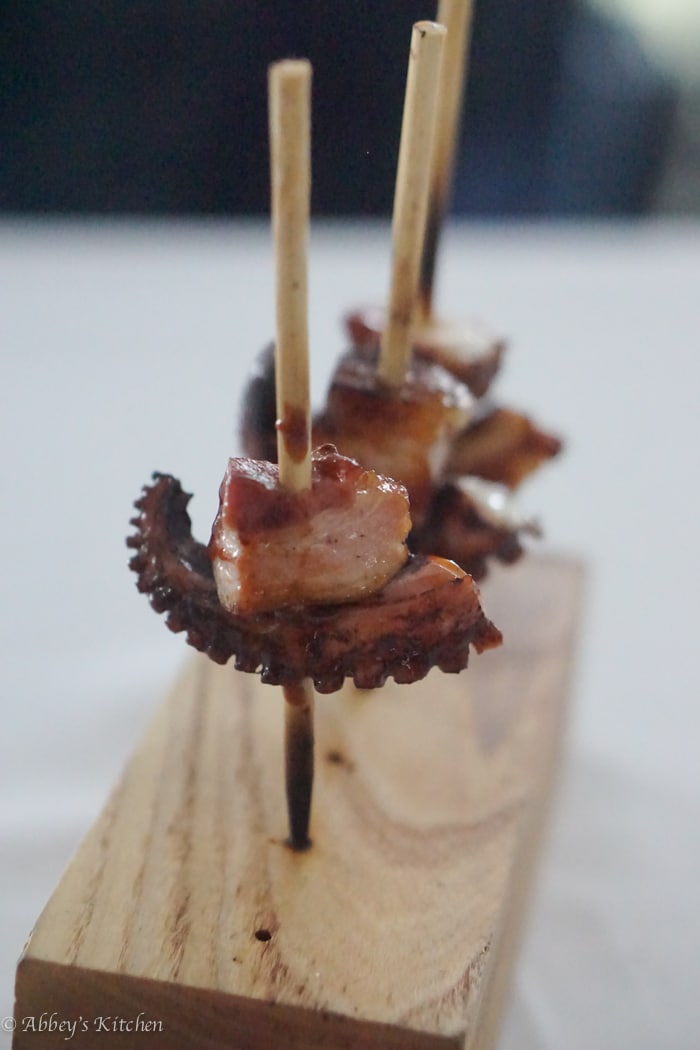 Pizzeria Libretto
Polpette Fritti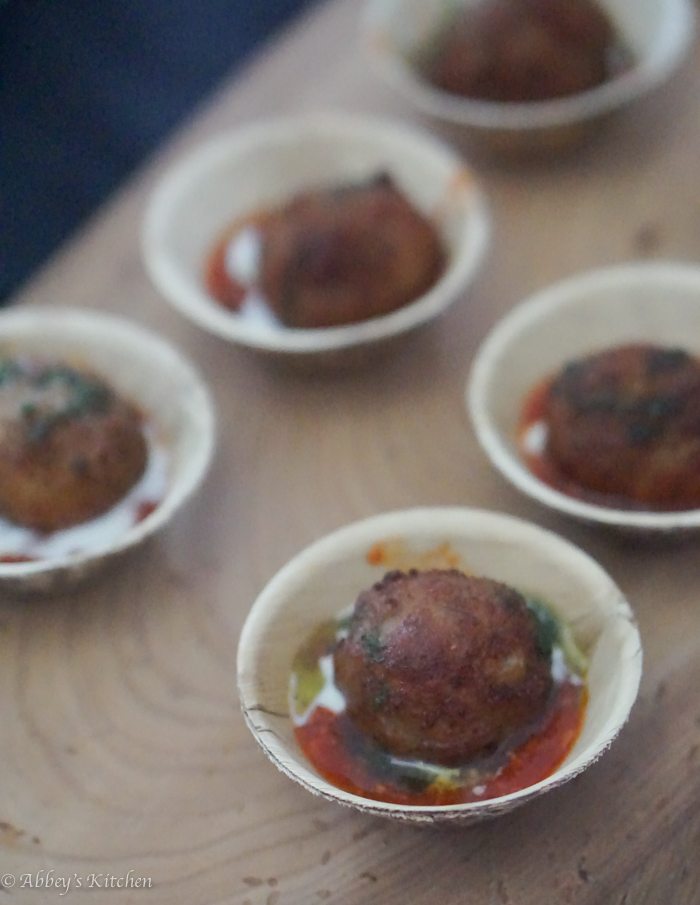 Café Belong
Braised Rabbit with Asparagus Salad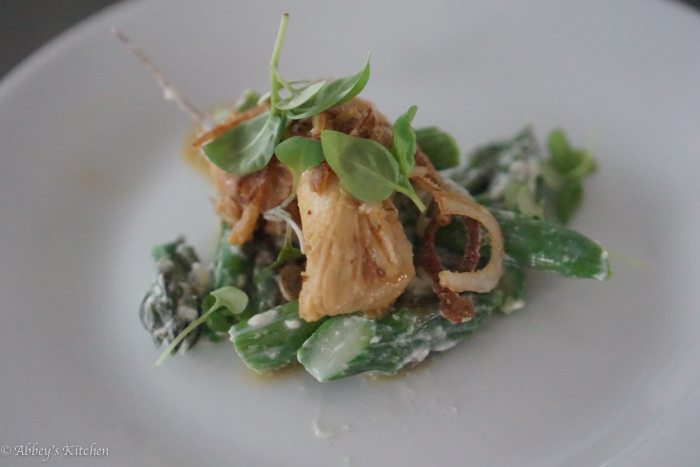 Arctic Char Crudo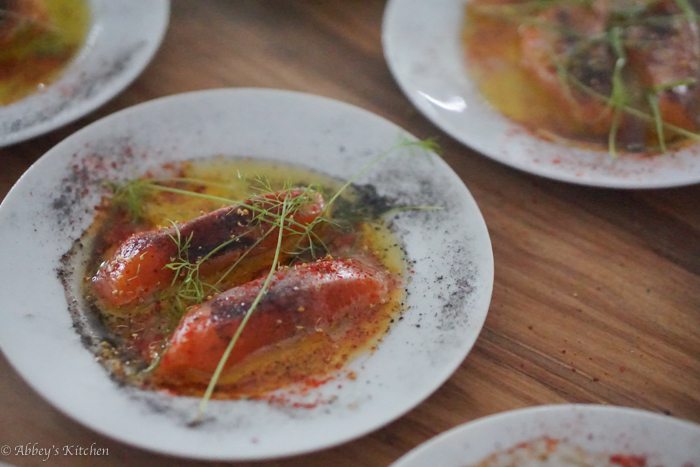 Jacob's & Co.
180 Dry Aged Beef in Cheddar Popover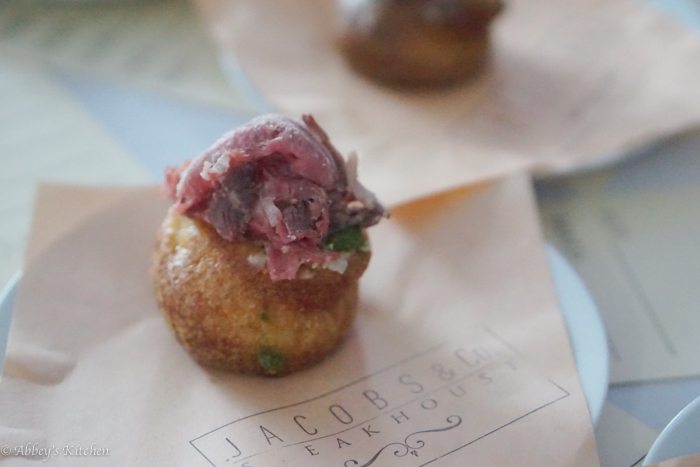 The Saint Tavern
Pickled Pepperoni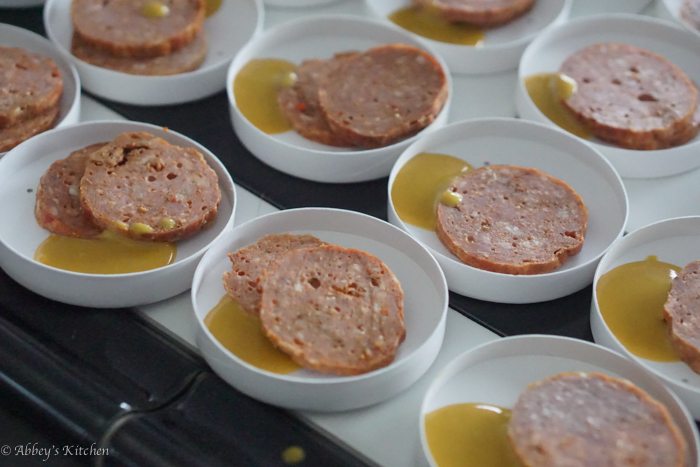 Ravioli Capresi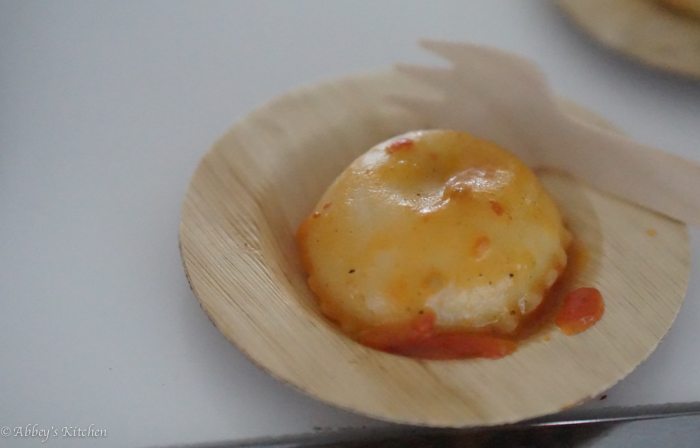 DEQ Terrace
Pork Belly Sliders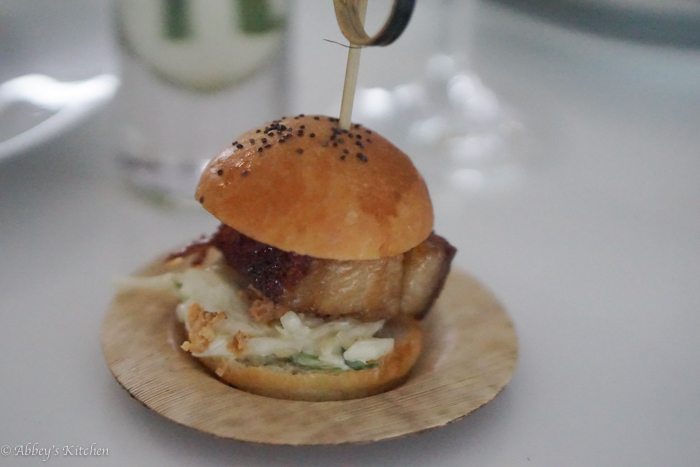 Harvest Kitchens
Blue Crab Chorizo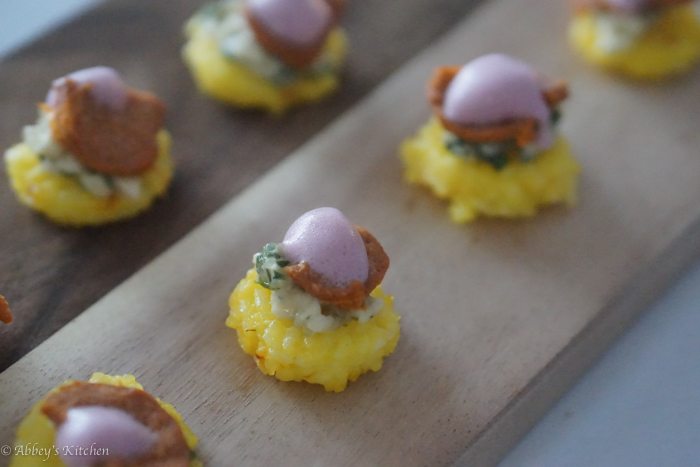 Cork's Beer and Wine Bar
Burger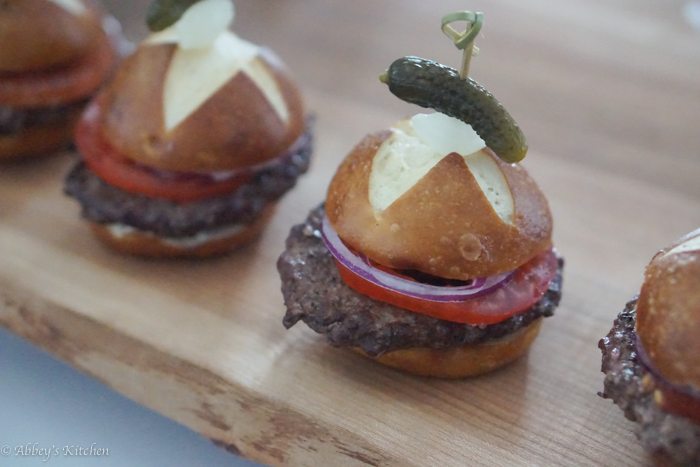 Longo's
Beef Tataki Sushi Roll
Sotto Sotto
Lamb Stew with Eggplant Caponata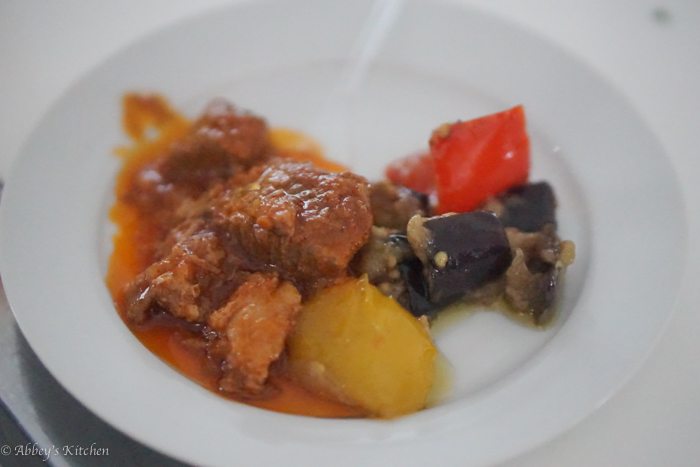 Twist by Roger Mooking
Fried Chicken with Honey Lime Mayo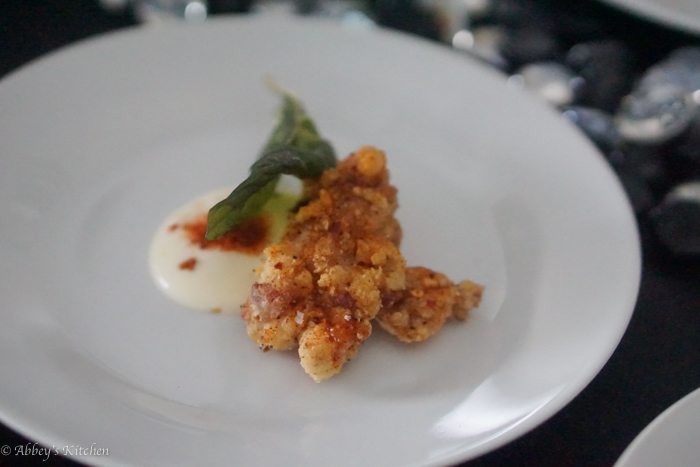 Richmond Station
Lemon Posset with Wild Flower Cake and Wild Blueberries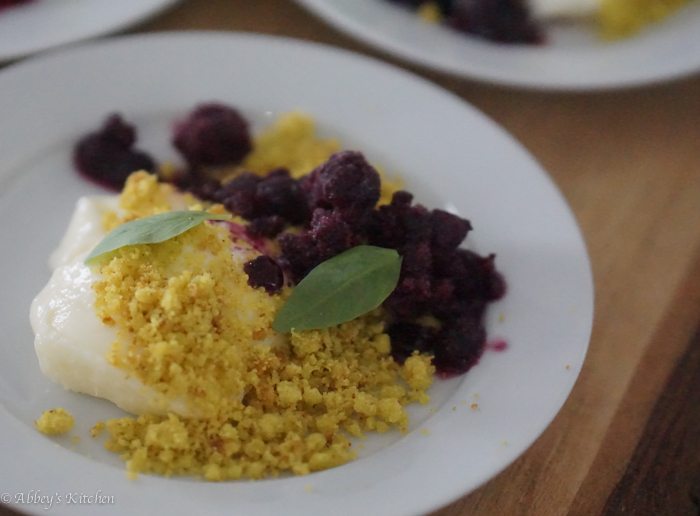 Scaramouche
Wild Gaspe Shrimp Salad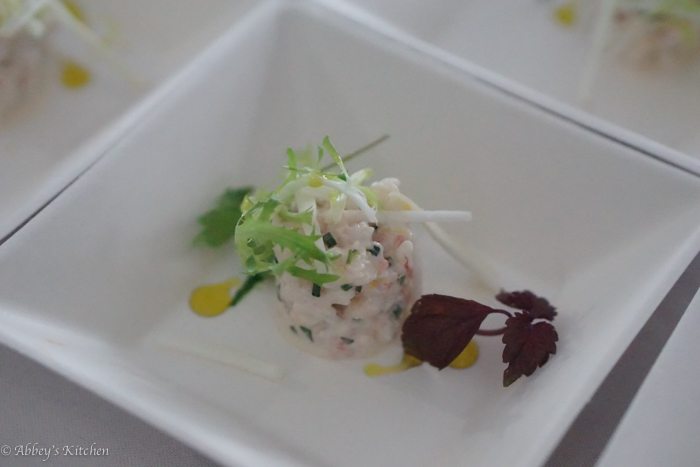 Cheese Boutique
Pear with Blue Cheese, Maple and Almonds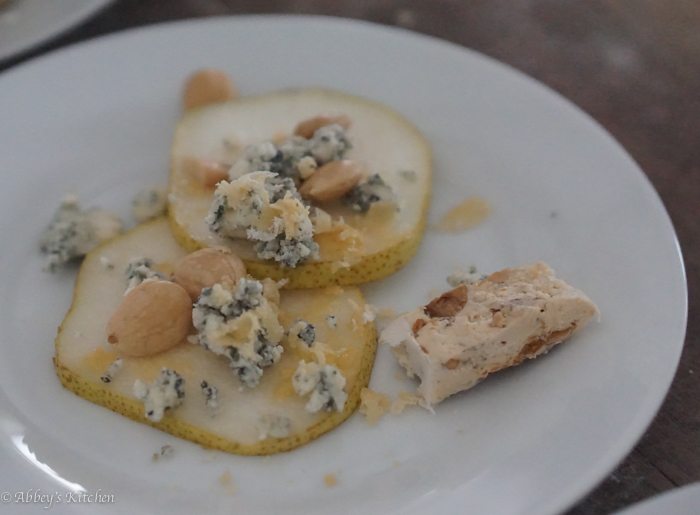 Petite Thuet
Mill St. Tankstein Mauricette with Pork Belly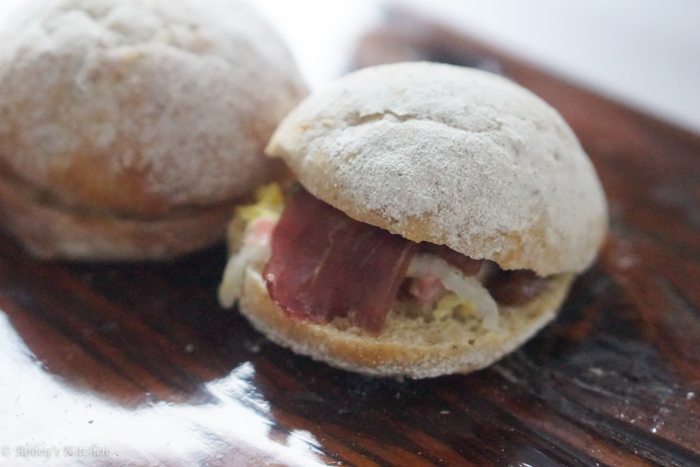 Dufflet Pastries
Birthday Cake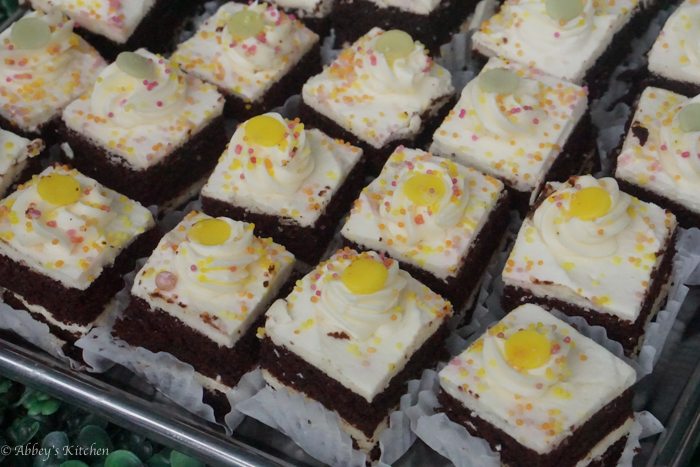 Gelato Fresco
Rhubarb Gelato
ACE Bakery
Seared Ahi Tuna with Asian Slaw on Black Slider Buns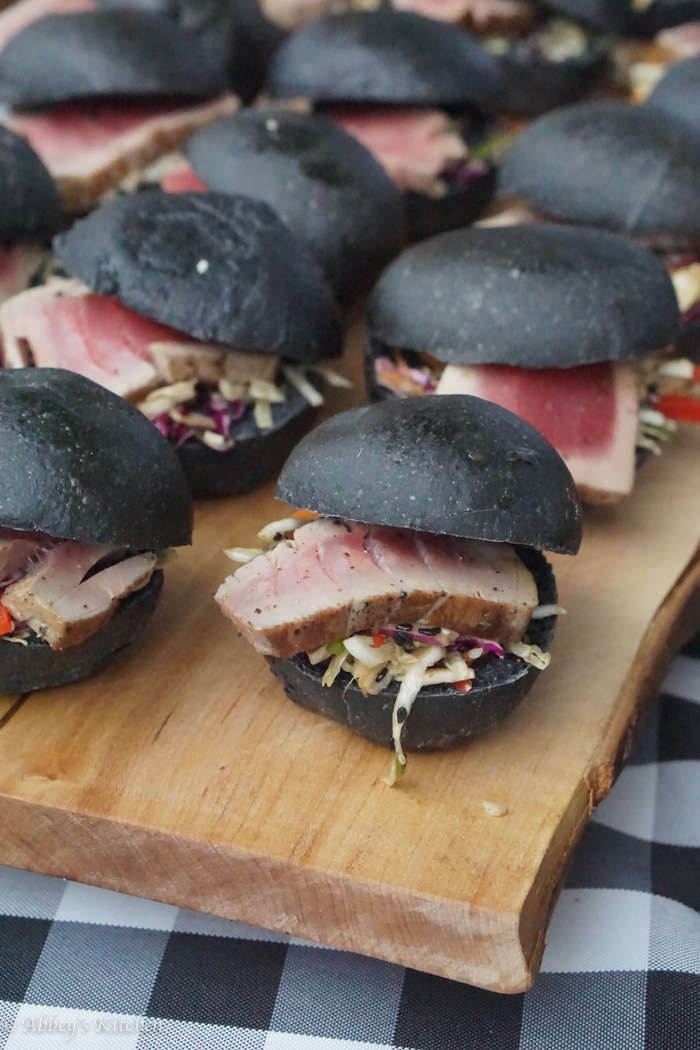 309 Dhabi Indian
Butter Chicken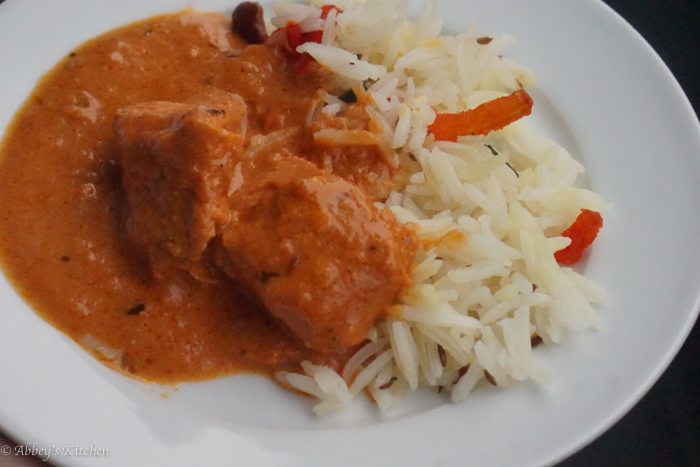 Kasi Moro
Ceviche with White Miso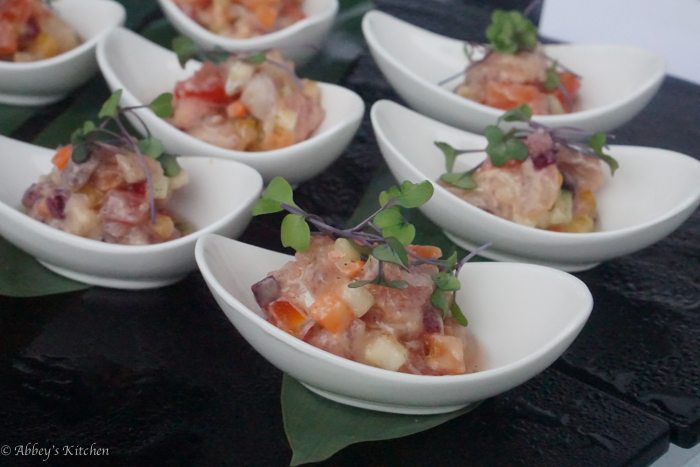 Madeleines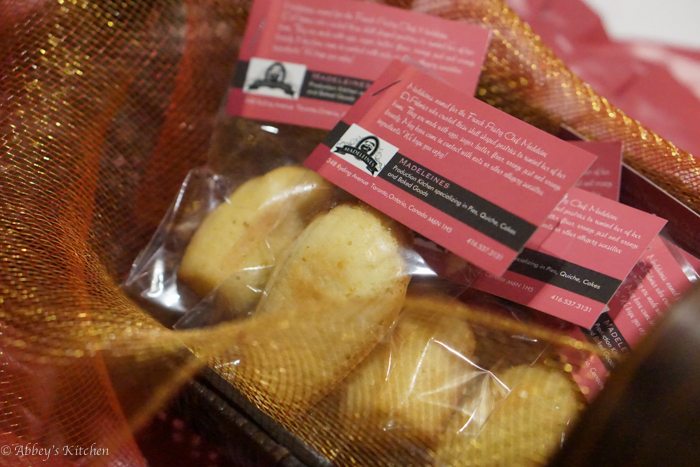 Sullivan and Bleeker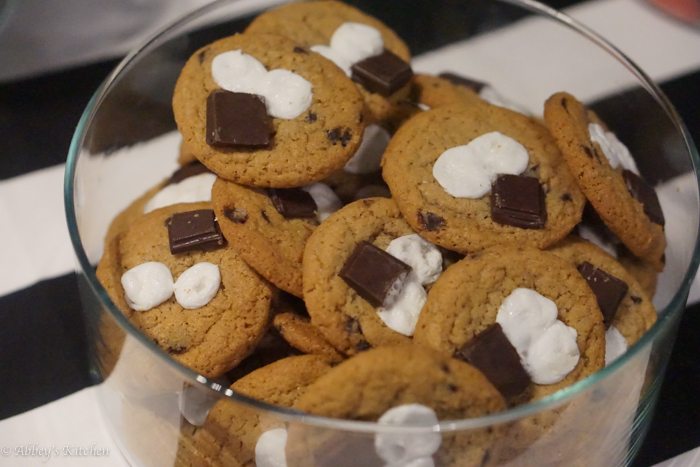 Not only did guests leave Toronto Tastewith full bellies and hopefully a few auction prizes, but they also took in the satisfaction of knowing that each ticket price would help feed 500 Toronto adults, children and seniors! I must say, McEwan's Korean taco was fabulous, but knowing the good it is doing tastes even better!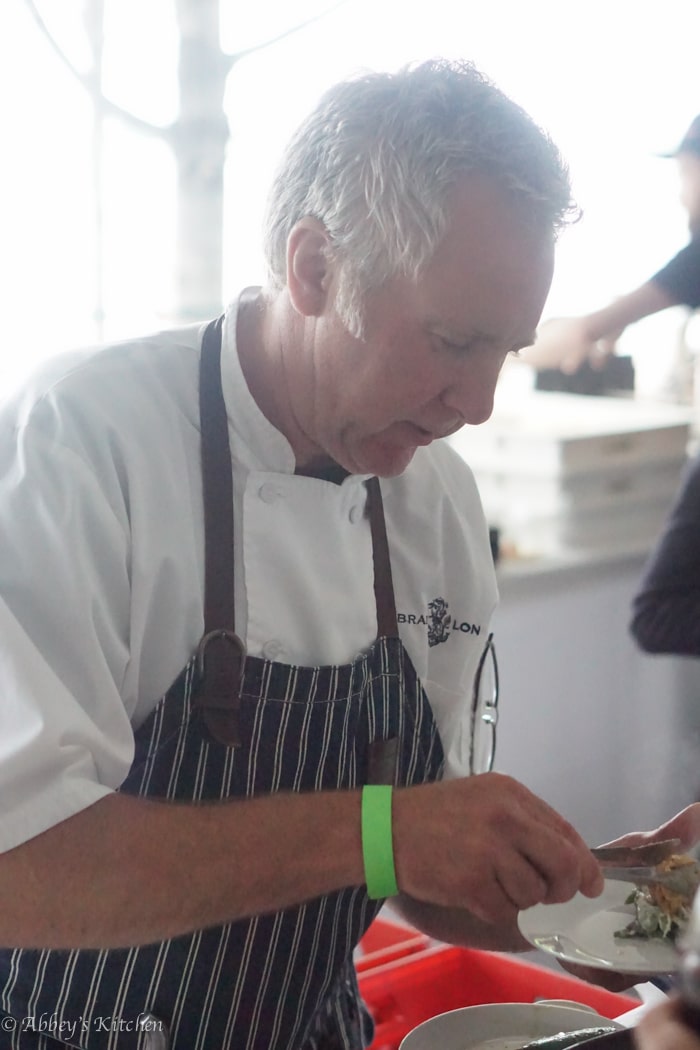 Brad Long
Miss this year's Toronto Tatste event? No worries- check out the website here to get in on the fun in 2016!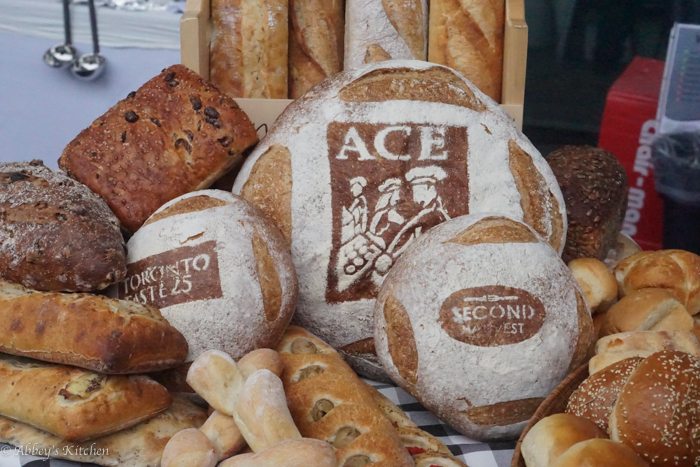 Disclaimer: The preceding event was complimentary, however, as always, all opinions are genuine.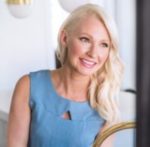 Abbey Sharp is a Registered Dietitian, an avid food writer and blogger, a cookbook author and the founder of Abbey's Kitchen Inc.