It's that time again. Yep. It's time for a crazy #foodiefest at one of my favourite new friend's place, @cmdpcomm for a #KingsmountKitchenParty. This time was suiting up to be a biggie, so I knew I couldn't show up empty handed.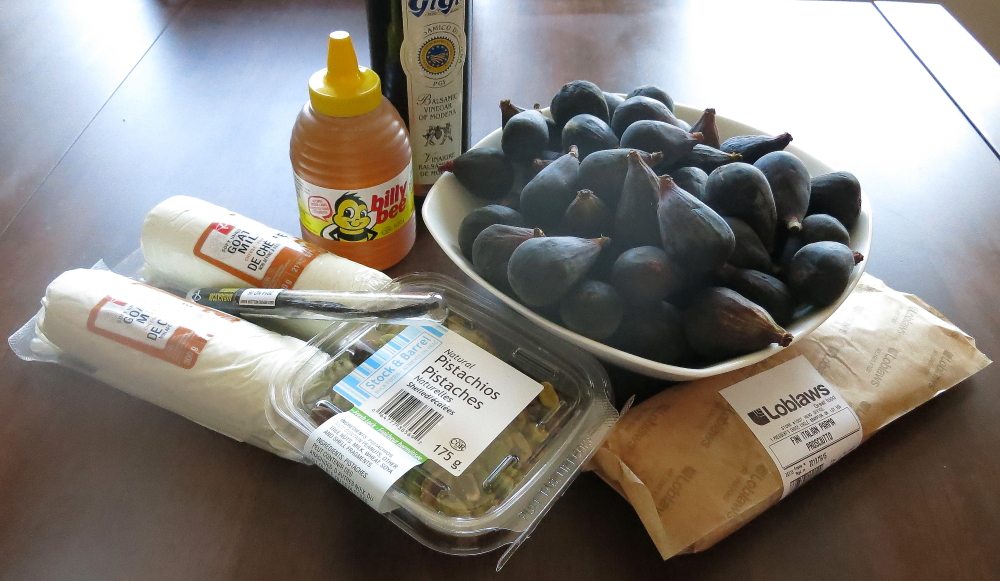 Looks fabulous already, no?
Apparently I'm working with a fig theme here, because last time (as you may recall) I made a Red Wine Fig Compote and a Rosemary Orange Candied Nuts to go alongside some cheese and crackers I brought along for the festivities. This time, now that we're into Spring mode, I saw the fresh figs on sale, so decided to go with that. You really can't go wrong with figs. I think they have got to be one of the most sensually satisfying foods out there. I love their delicate skin, and their subtle floral sweetness, and the gentle pop of their seeds between my teeth. It's fabulous, really. And you know what else you can't go wrong with? Cheese. Or Pork. So I threw them all into one sweet/savoury appy and called it a delicious day.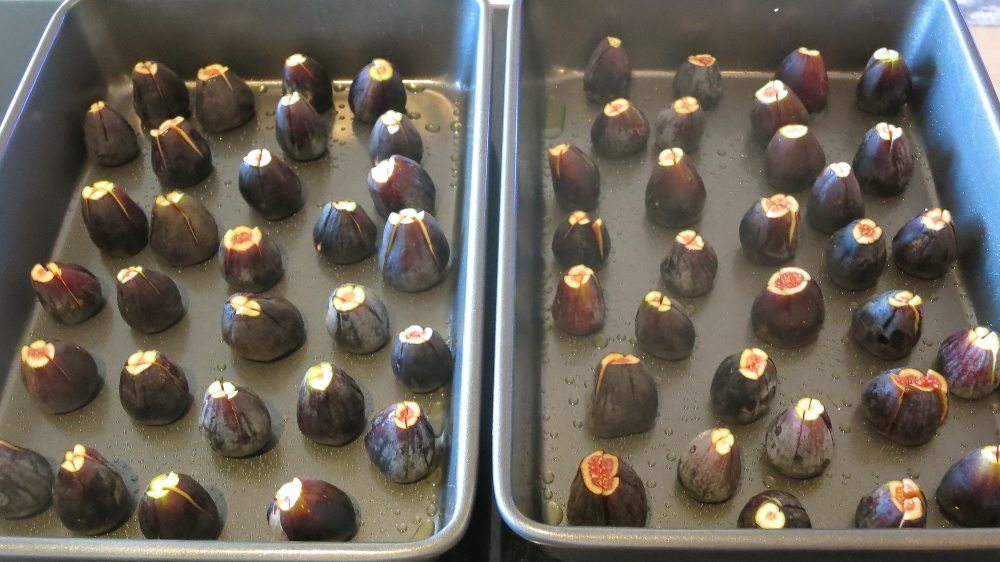 Pre-stuff/wrap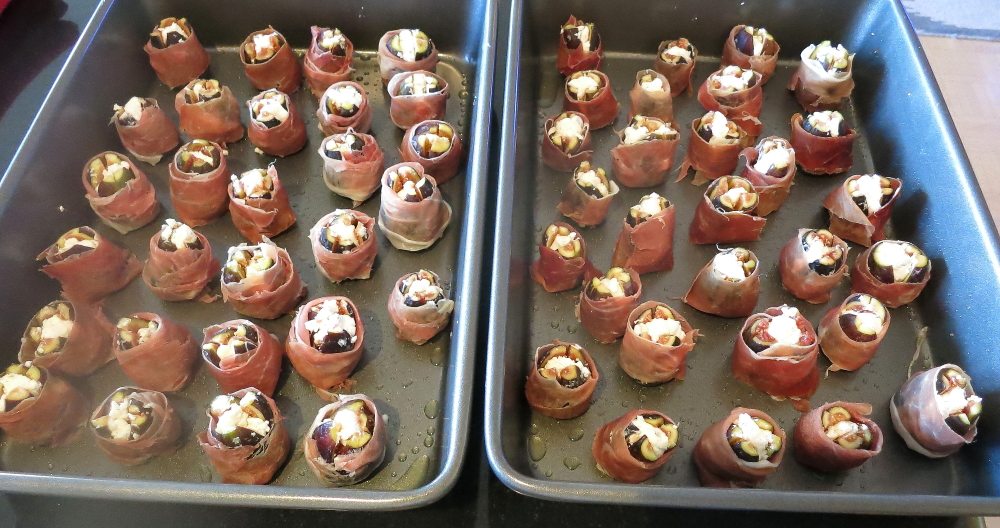 Post-wrap
This is a great recipe if you are entertaining, because all the prep work can be done ahead of time (and believe me, there's not a whole lot of work), and then they take only 10 minutes in the oven when you're guests arrive! Perfect, right!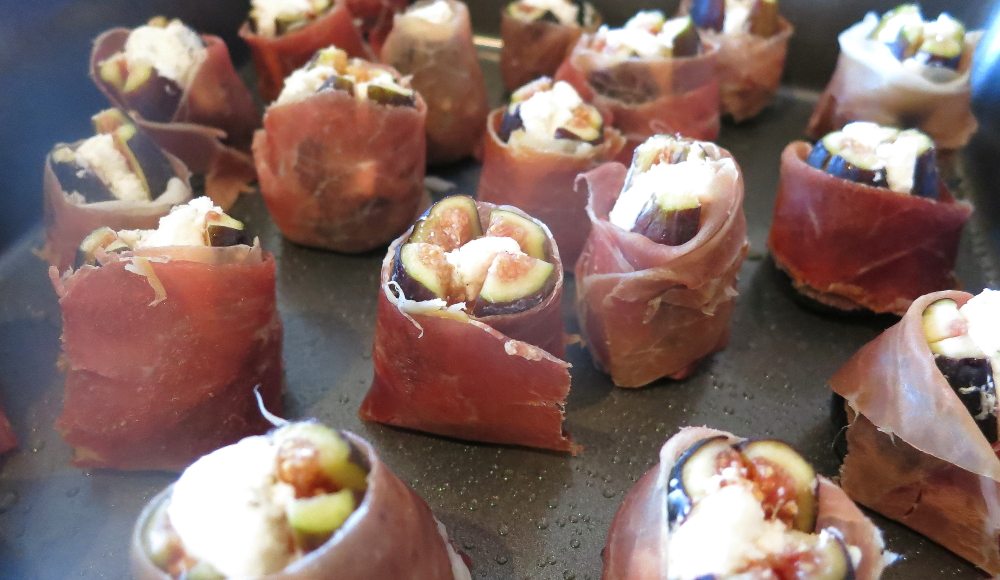 Not even cooked & they look so good
They seemed to go over well at the party, with everyone that at least was not keeping kosher or vegetarian, so I think they're a pretty safe bet for a crowd. Usually when you add swine to something it gets the approving knod.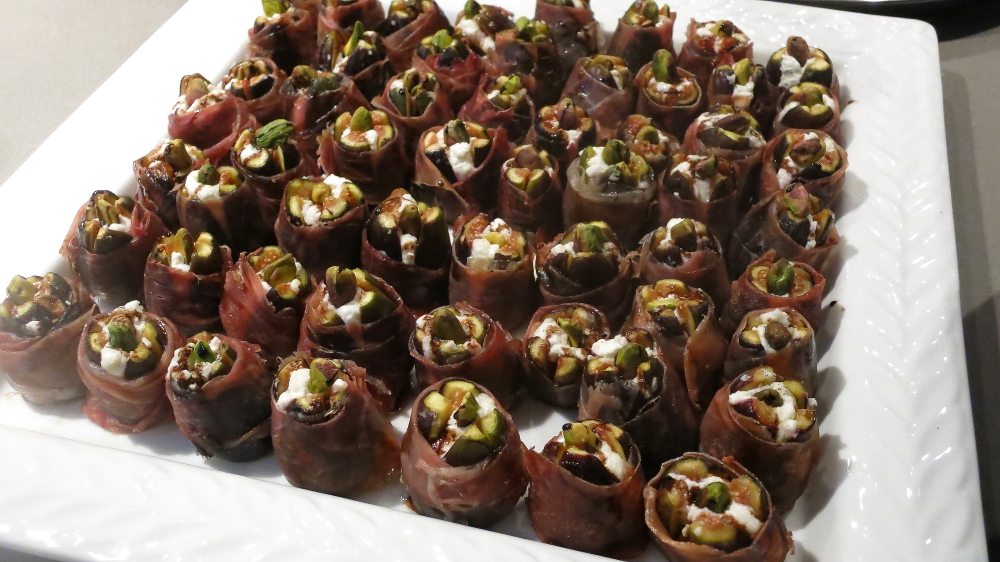 So here's how it all went down:
Vanilla Bean Goat Cheese Stuffed Prosciutto Wrapped Figs