So last weekend I threw myself a little soiree to celebrate me converting to Judaism. It was such a great time, but my g-d, it was a lot of work.  Honestly, it was like planning a mini-wedding, except I had to clean up afterwards as I struggled to hold down all the cupcakes and cocktails I consumed the night before (not so fun).  Anyways, I was responsible for buying the drink mixes and accompaniments (among other things), and as usual, I went a little overboard.  Okay, so I was left with an extra 20 lemons and 15 limes.  Woopsy.  I figured I would  make up a proper treat to bring with me to the cottage with those extra limes.   Yes, I could have done a lime pie, but I do feel bars are more casual and easier to eat with friends.
Here is what I did:
Lime Cheesecake Bars with White Chocolate Toasted Coconut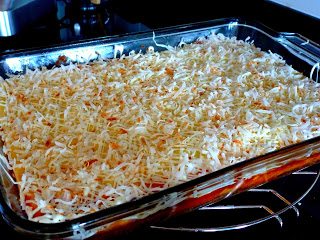 Lime Cheesecake Bars with White Chocolate Toasted Coconut
Inspired by Betty Crocker's Key Lime Cheesecake Dessert Squares
Ingredients
Crust:
1

cup

all-purpose flour

1

cup

graham cracker crumbs

1/2

cup

melted butter

1/2

cup

brown sugar

, packed

1/4

teaspoon

salt

2/3

teaspoon

cinnamon
Filling:
1

cup

cream cheese

, room temp

4

eggs

1 3/4

c

sweetened condensed milk

(possibly the best ingredient ever created)

3/4

cup

key lime juice

2

teaspoons

lime zest

1/2

cup

all-purpose flour

1/4

teaspoon

salt
Topping:
1

c

white melting chocolate

2/3

c

sweetened flaked coconut
Instructions
Preheat oven to 350 F degrees. Grease a 13 x 9 inch baking dish.

Mix together all of the crust ingredients and press into dish.

Bake for about 18 minutes or until lightly brown.

Meanwhile, beat the cream cheese until softened and light. Add in eggs, sweetened condensed milk, lime zest and juice and beat for another 2 minutes until combined. Add the 1/2 cup flour and 1/4 tsp salt just gently beat until its combined.

Pour the filling into the dish over the crust and spread until its even. Bake for about 15-20 minutes, or until only the very middle jiggles very very slightly.

Prop it up onto a cooling rack.

Put the coconut into a dry pan over medium-low heat and toast slightly. Watch this like a hawk as it can easily go from snow white to burnt. When you start to see a light golden colour on most of the coconut. Remove it from the heat.

Meanwhile, melt the chocolate in the microwave on 50% power, checking and stirring every 30 seconds until its all melted. Pour it into a squeeze bottle or a piping bag, or even a plastic bag with its corner snipped out. Drizzle the chocolate over the bars in a criss-cross pattern. Sprinkle with the coconut.

Cool on the rack for at least an hour and then cut into bars.
Nutrition Facts
Lime Cheesecake Bars with White Chocolate Toasted Coconut
Amount Per Serving
Calories 340
* Percent Daily Values are based on a 2000 calorie diet.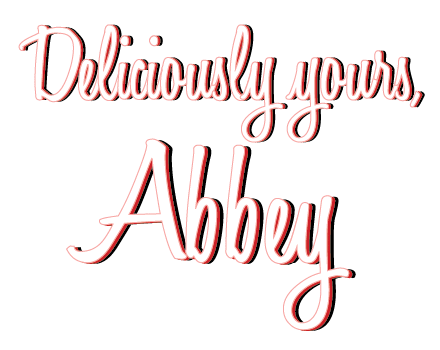 Follow Abbey!
Subscribe to new posts!
Subscribe to my weekly newsletter so you never miss any contests, restaurant news, recipes and more foodie fun!
Email:

You might also like…
Updated on June 11th, 2017