As a full time professional blogger, I'm often asked how I got into the business and how I knew what I was doing. The short answer? I didn't. I rolled, tumbled, fell, explored and fought my way into blogging and I still honestly don't always feel like I know what I'm doing.  But Abbey's Kitchen has come a hell of a long way since it's first blogspot version in 2009 (yep, before most people even knew what a blog was). I have not only built a full time business making about twice the normal salary of a lot of dietitians, but I've built a brand that is fully based around me. I don't feel guilty saying that I feel pretty rad about that. I've always loved food, so with the rise in social media, taking pictures of food as part of my job seemed like a dream come true.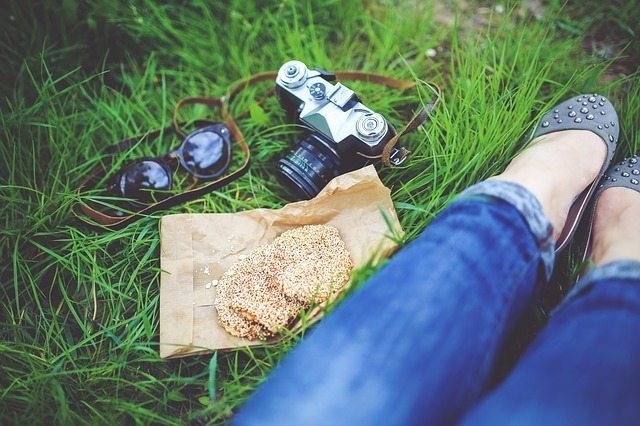 The cool thing about food blogging as a career is that the climate, the day to day tasks, the outcome and the possibilities are never stagnant or predictable- they're all subject to shift as the environment changes, the audience changes, and the person behind the brand (me!) changes. It's been fun to watch myself grow as a person over the past few years, which has in turn changed the shape of this media outlet.
I feel like I'm at a real turning point with Abbey's Kitchen, one that I think people have been waiting for me to get to for a very long time. Let me explain.
Free Meals, Restaurant Coverage and the AK Early Days
My long time readers and fans from the past 5 or more years are largely Toronto based and came to Abbey's Kitchen mostly for the event coverage and restaurant reviews. I spent a good two years straight going out 3-5 nights a week to different restaurant openings, then spending my "date nights" with my partner in the hot new restaurants and taking photos of food. Unless you work for a large publication that pays you for restaurant coverage, this kind of content just doesn't pay the bills. It gets you lots of free stuff, and gets you invites to cool events, but eventually that loses its charm for reasons beyond the lack of cash.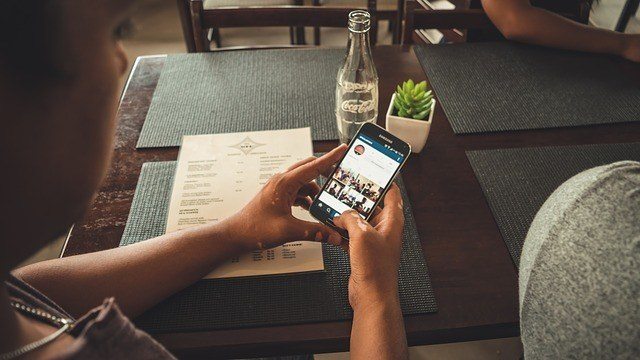 Case in point – taking photos of every G-d damn thing that I put in my mouth.
Looking back, I can admit that taking pictures of food became a bit of an obsession. I would insist on styling and photographing every single plate on the table – sometimes even the mundane bread basket (because you know, "just in case people want to see that"…). I would plan full trips around restaurants that I wanted to photograph and write about and if we got delayed on a trip and I missed a reservation, I would literally be crushed. I once was traveling in Spain and my camera accidentally got turned on during travel, draining the battery until it was completely dead. When I realized (on route to the restaurant), I nearly had a melt down (okay, I legit did have a meltdown) because I had waited 6 months to photograph and share that meal. It honestly ruined an otherwise fantastic meal. It was as if I felt in my heart that if I didn't take photos, then I just couldn't enjoy the meal and I would feel forever regretful of that amazing experience that has been left out of my online shared repertoire. I felt like without evidence, it just didn't happen.
It's funny how this was never an issue in our parents days of dinner date nights. But in retrospect I think, wow, what a sad way to go about my day to day interactions with food.
The Impact of Taking Pictures of Food
Spending all of my work hours and leisure date-night hours in restaurants and at food events was obviously not so "figure friendly", but it also had much more significant impacts.  You know how they say, "I'm just here for the food" – I would add that I was often just there to take pictures of food. I guess that gives you some sort of entertainment if you're dining alone, but the problem was that I wasn't alone. Eating is largely a social experience, and that social element – the real life social element that was my fiancé sitting across from me waiting for me to get the shot – was consistently being squandered by my need to be "social" with my online "friends", followers and fans. I know it's called social media, but it can easily drain the real social out of almost any scenario. Every time a plate would be sat in front of us, my fiancé would argue that I was embarrassing him with my photography drills, often joking to table neighbours that he was the "gaffer" when I made him hold my mini photography light. He also would joke that he couldn't even remember what hot food tasted like since every plate would be subject to a rigorous photoshoot before consumption was permitted. And sure, that all just sounds like a bit of innocent whining, but on a deeper level my routine put my intimate conversations on hold, where my work (even the free-food/ non financially compensated work) still took priority during non-work hours.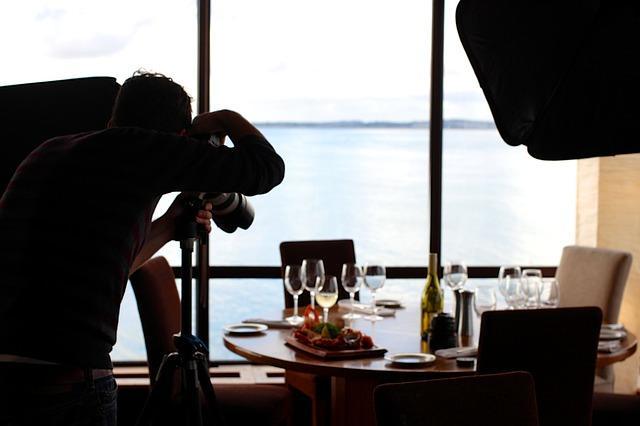 The Turning Point in Taking Pictures of Food
One night I was dining at the new Alo because I really, really wanted to take pictures of food to share it with my readers, and after a few too many cocktails I forgot to photograph one of the desserts. I had a bit of a panic attack inside for about 3 whole seconds, and then I miraculously let it go. I let go of the rules, I stopped caring about what I shared, and I lost a fair interest in the illusive food photograph. I enjoyed the rest of the meal, and literally every meal I've had after that without needing to pull out my DSLR. And you know what? The meal still tastes good (and warm! Imagine that!) I also am able to actually be fully present with my dining companion, rather than anxiously mapping out how I'm going to light a dimly lit plate. Finally, I feel like I'm able to go out on my own terms – when I feel like dining out and where I feel like dining – rather than simply responding to media invites to new spots for free meals.  I guess you could say that I'm over it. I know this is my job, but I'm more than ready to put the real social back in my life.
The NEW Abbey's Kitchen
Of course, this all has corresponded to a lot of busy changes here at Abbey's Kitchen. If you've been following me around, you'll probably notice that I've been doing a heck of a lot more spokesperson work, TV segments, recipe development, YouTube shoots and media hosting events- all of which have been a lot more rewarding (financially, intellectually, emotionally, professional and personally). I've had a really busy, very exciting, and amazingly satisfying 2015 business year and I've got my passionate business hat on gearing up for 2016.  What does that mean?
First of all, be prepared for a new look, new functions and totally new Abbey's Kitchen. If you've been enjoying the recent recipes, nutrition content and my YouTube videos, then you're going to LOVE what I have in store for you. I will still be posting the occasional Toronto based or travel piece if I feel really passionate about something, but it won't be the crux of my brand. Because I'm cutting down on that kind of content, we will be focusing on three really high quality posts a week and making sure you all get to see them. I'm starting to learn that quality, not quantity (plus awesome SEO and social media skills) are really the key to blogging success.
The new website will also be featuring a pretty bad ass E-Commerce section where you'll be able to purchase some awesome Abbey branded and hand-curated goodies. Hint: If you've ever admired my massive retro apron wardrobe, get ready to get in on the fun.
Also, I will be starting to teach group classes into the new year. Topics will include things like: mindful eating tips and tricks, hands on healthy easy recipes, parent feeding tips for picky eaters, and social media and blogging for nutrition professionals.
Obviously we're not there yet (the website is still in production), but I wanted to give all my lovely readers the heads up before we make the dive. Farewell my custom-made stupid-expensive Concrete5 website- I won't miss paying to have everything updated on you.
As my developer does work away at my new site, I wanted to find out from all of you what you would like to see more of on Abbey's Kitchen.  Gluten free recipes? Nutrition myth busters? Diet reviews? Healthy desserts? Recipe based videos? Nutrition based videos? What kind of group class would you attend? PLEASE leave me a comment below and I promise I WILL make sure to listen.
Thank you for all the love this year- you guys literally make this job the best one in the world. I wish you all a very happy new year and I'll see you in 2016!
Updated on March 15th, 2018