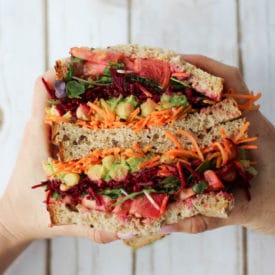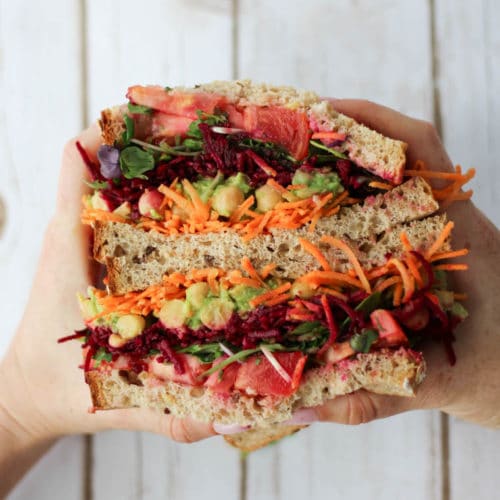 Print
Avocado Chickpea Salad Sandwich
This avocado chickpea salad sandwich is loaded with a ton of colour, crunch and nutrition! It's the perfect vegan chicken salad swap!
In a bowl, mash the avocado until fairly smooth, add in the lemon juice, hot chili pepper, and chickpeas. Season with salt and pepper.

To assemble the sandwich, layer the slices of tomatoes on one slice of bread, add the microgreens, the beets, the chickpea salad and the carrots. Slice into the bad boy and enjoy!