I share four of my favourite healthy yogurt based easy breakfast ideas for kids and toddlers that can be assembled on the go on a busy weekday morning!
Weekday mornings are busy and no one knows that better than moms and dads – especially the one who's tasked with the job of getting food into little humans' mouths. When I was a kid, my dad worked crazy long hours as a university professor, while my mom worked as the principal of a Montessori school. We travelled a half an hour each way to school and we left the house EARLY so my mom could drop us off and also get to work on time. That meant that a balanced breakfast at home wasn't always a reasonable goal, and we usually ended up at a drive through, or a bakery for a quick bagel and juice.
Fast forward to today, and I know that I personally need something with protein to keep me satiated until lunch, but I also appreciate that breakfast assembly has to be FAST. So I've come up with four assembly style healthy easy breakfast ideas for kids, toddlers and parents, alike, that you quickly can put together on the go.
What Makes These Healthy Easy Breakfast Ideas for Kids Something You Can Manage on Hectic Mornings?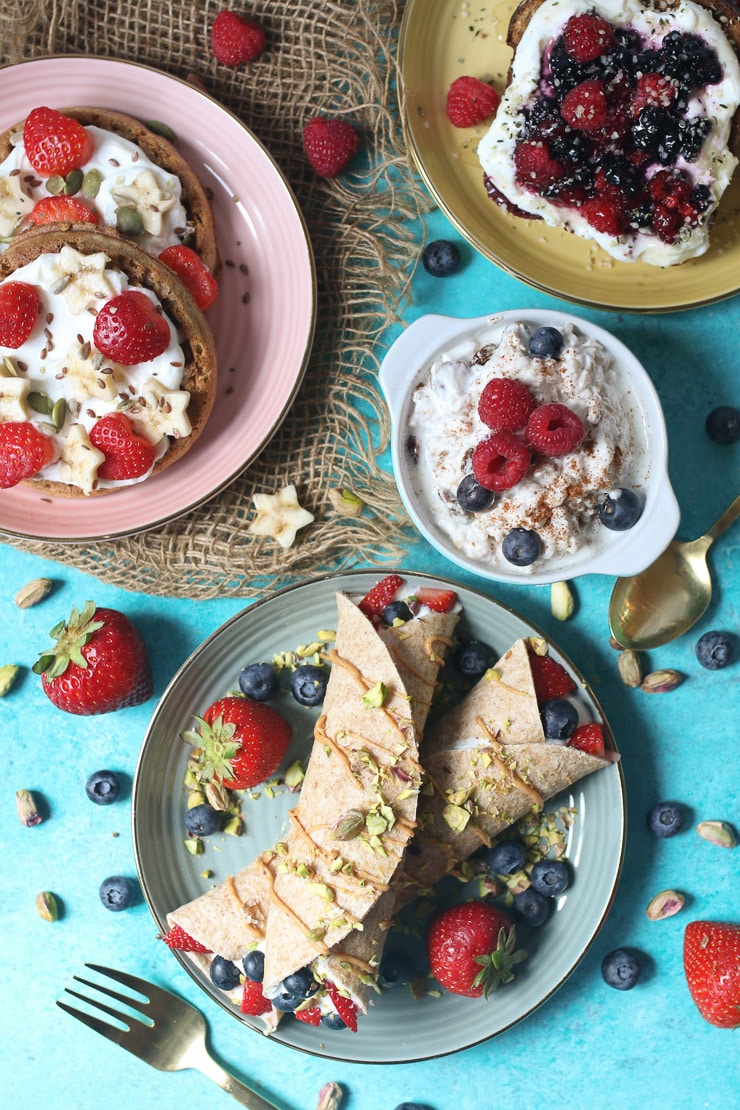 Here's the secret – these easy breakfast ideas are based around some super easy assembly. You don't have to cook, you don't have to bake. The most work you're doing is mixing and maybe toasting something while the (obligatory) coffee brews. All of the ingredients are things you probably have in your fridge and will take you 2 minutes to put them together on a plate or bowl.
Why are These Easy Breakfast Ideas for Kids Healthier than Take Out?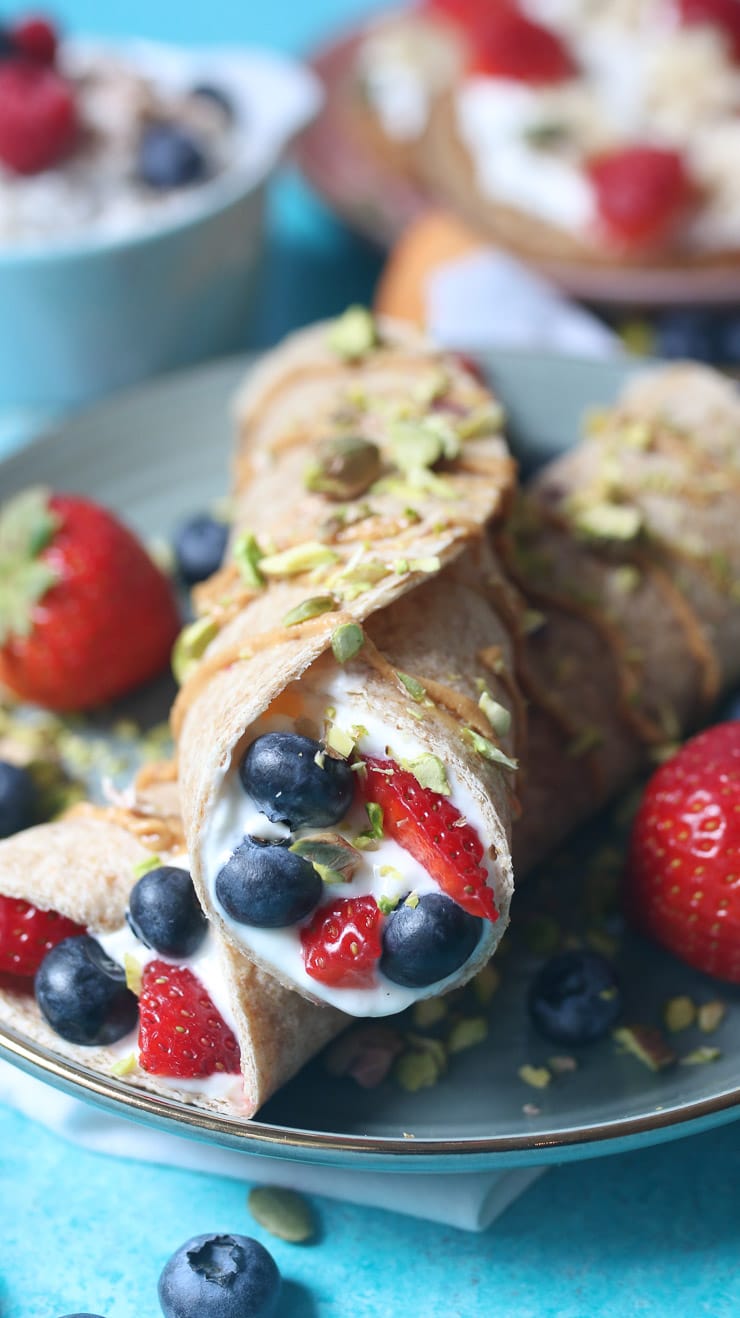 My goal with building a better breakfast, especially for kids and toddlers, is that I like to include a source of whole grain, fruit or veggies and protein. All of these assembly style breakfast recipes feature one of my all time favourite breakfast staples – yogurt! We are big yogurt eaters in my house because it's a convenient source of bone-supportive protein, calcium and in some cases (where fortified)- vitamin D! The fermentation and probiotics are also amazing for digestive health, and the natural carbohydrates help fuel our busy days. And while you can choose a milk fat percentage that works for you and your family, for mommas with toddlers, a higher milk fat is actually great for their growing brains. So for that reason, the go-to yogurt in my house is a nice plain full fat Greek yogurt for flavour, texture, fat and protein, but you can definitely use whatever your family enjoys!
3 Healthy Easy Breakfast ideas for Kids with Yogurt to Assemble On the Go
Yogurt Waffle Pizza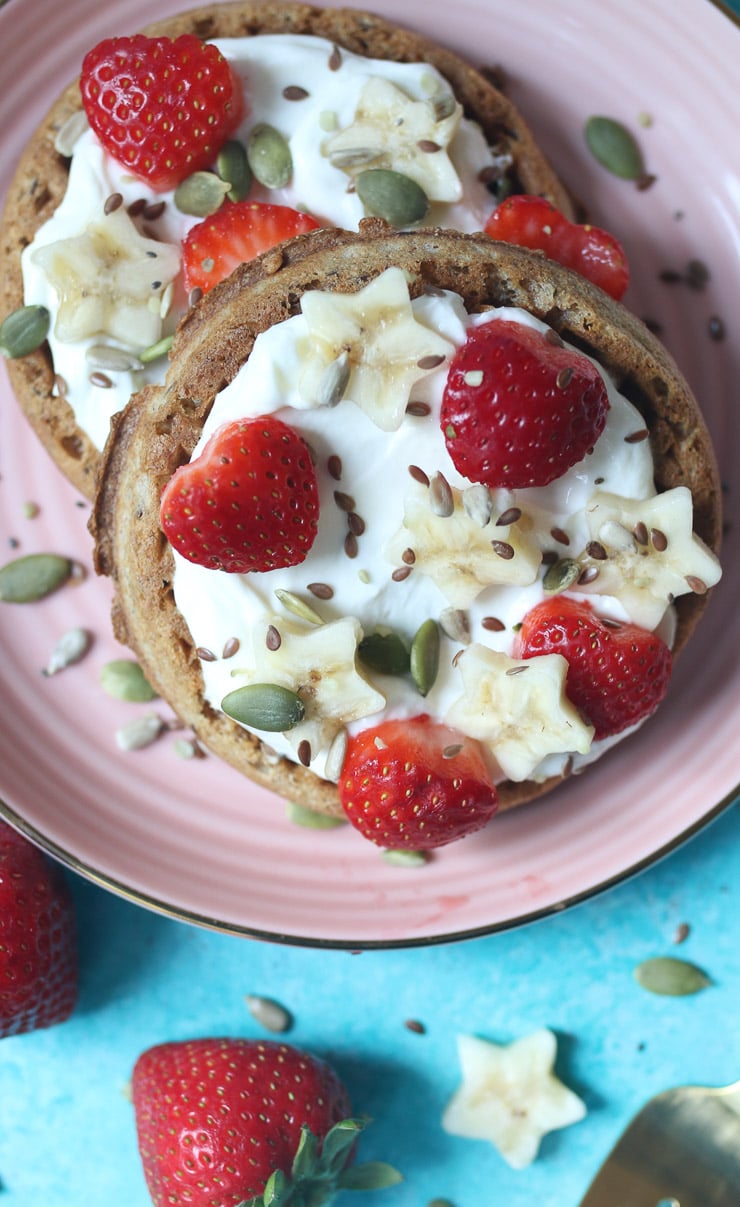 Made with a whole grain toaster waffle, plain Greek yogurt, and your kids favourite berries and fruit. It's a more nutritious topper compared with sugary syrup!
Yogurt Berry Toast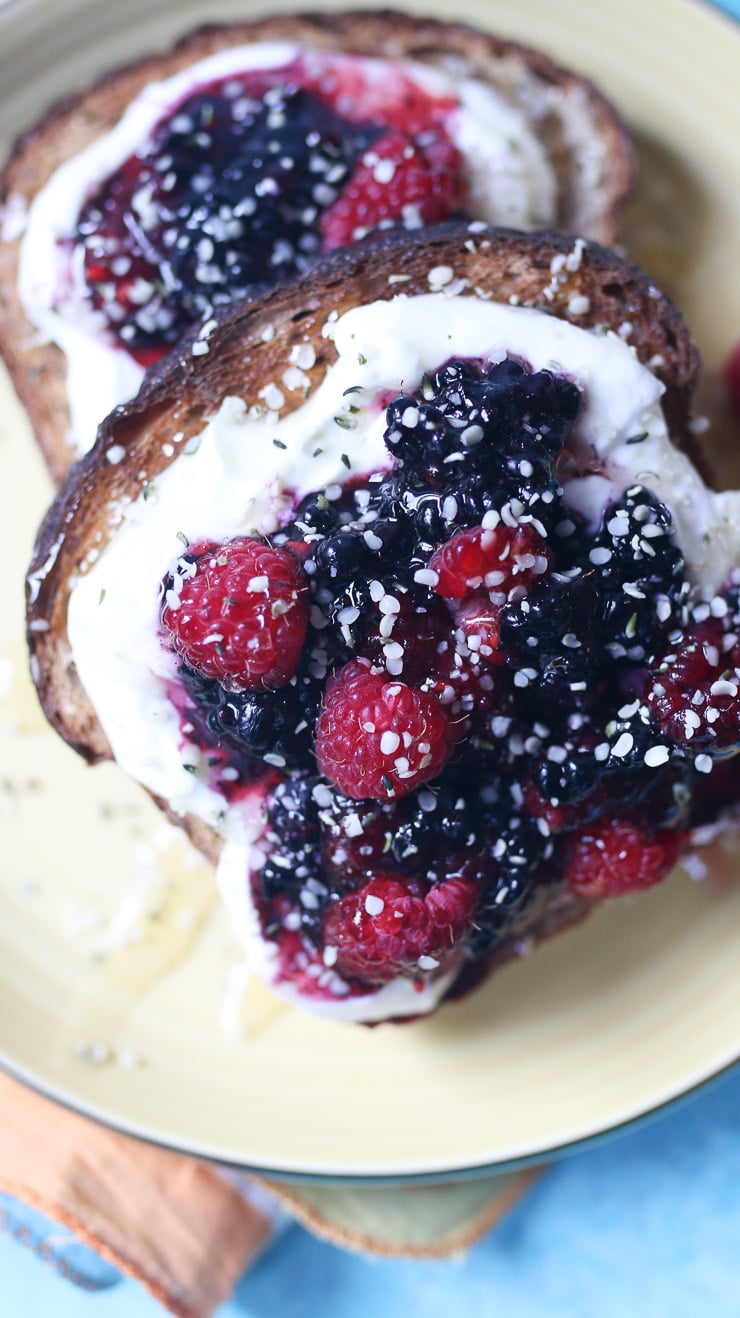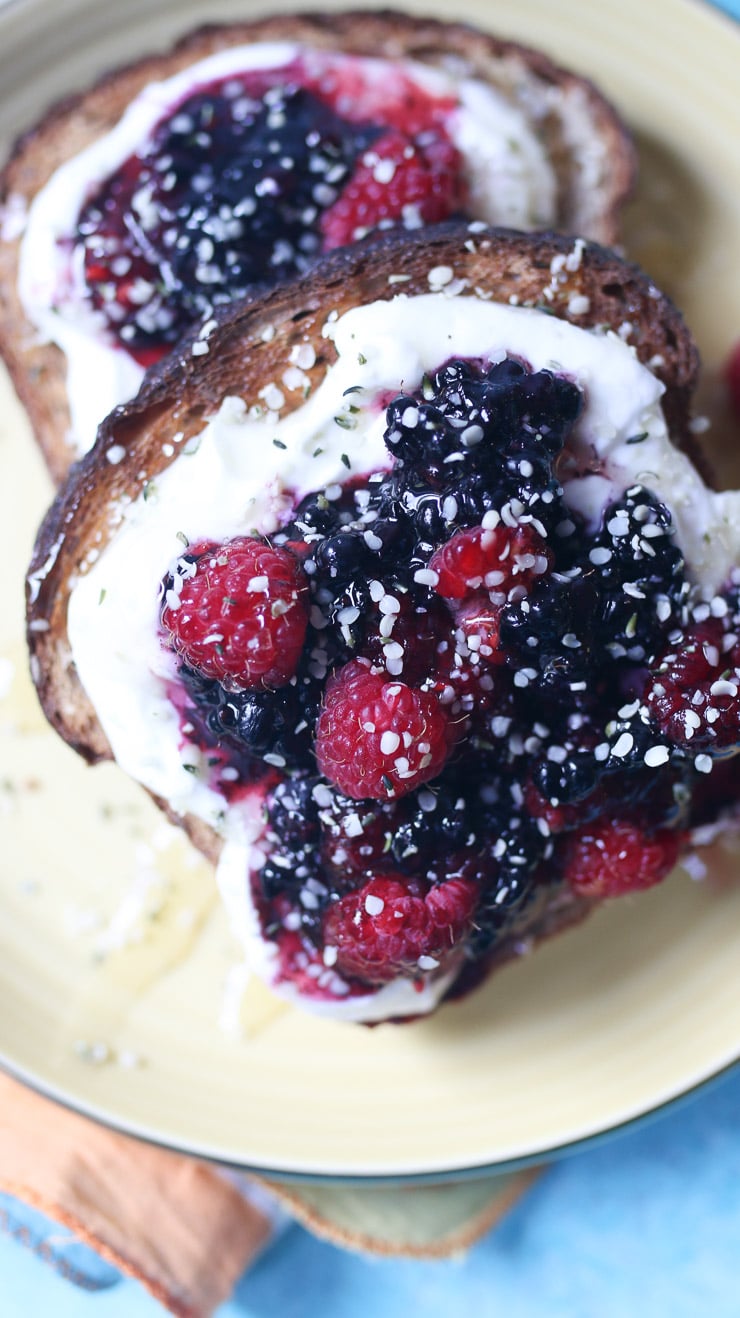 Another toaster classic! If your kid is tired of peanut butter or butter, and not quite interested in trendy avocado yet, smear that toast with yogurt, top with some smashed berries and a little drizzle of honey to taste. Yum!
Yogurt Berry Crepe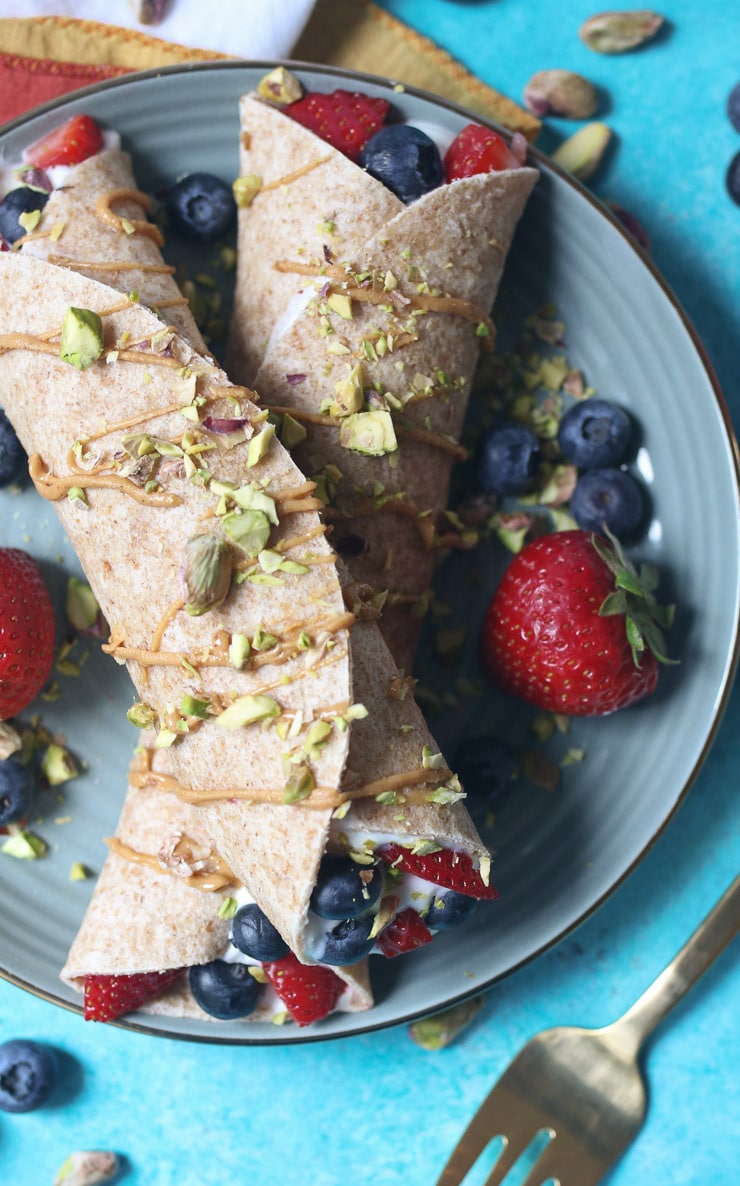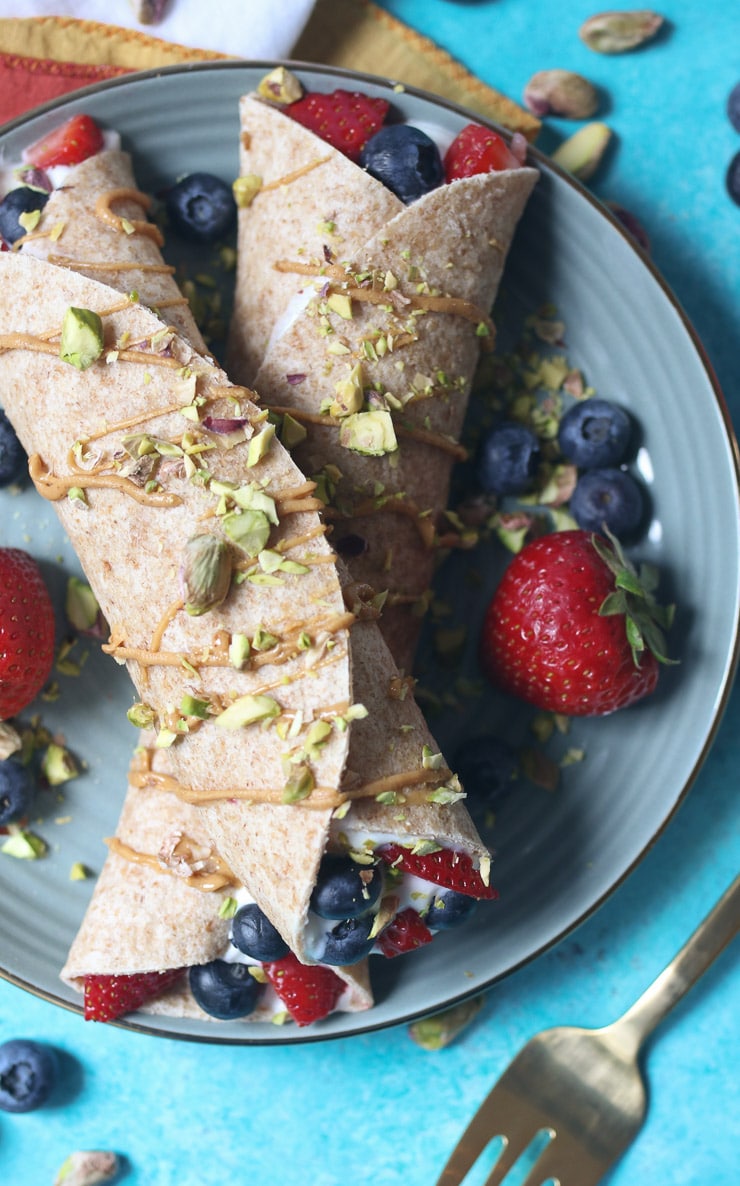 No need to bust out the fancy French crepe pan here! I just take a small whole grain wrap, smear it with nut butter, and stuff it with a combination of fruit and yogurt!
Yogurt Rice Pudding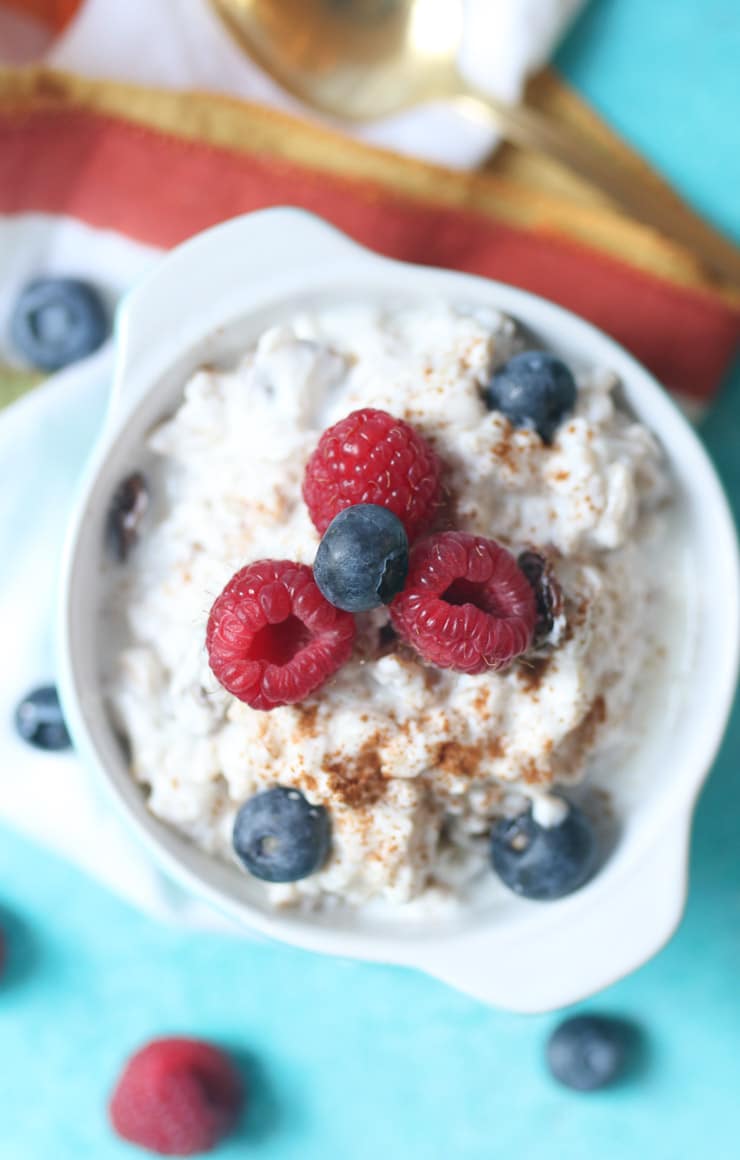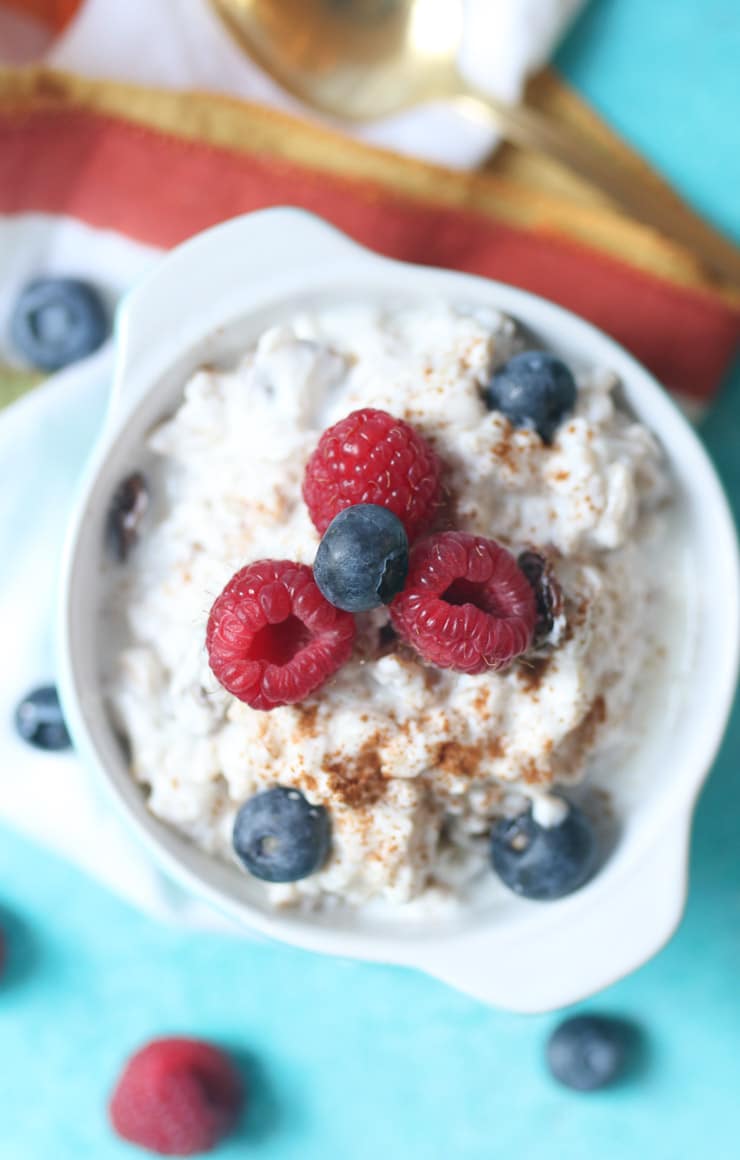 Dessert for breakfast? YES PLEASE. This cheater version of the classic comfort food dessert just combines leftover brown rice with some plain yogurt, a splash of maple, cinnamon and raisins. Sign. Me. Up.
What are some of your go-to healthy easy breakfast ideas for kids and toddlers on the go?
Leave me a comment below about your favourite ways to use yogurt at breakfast!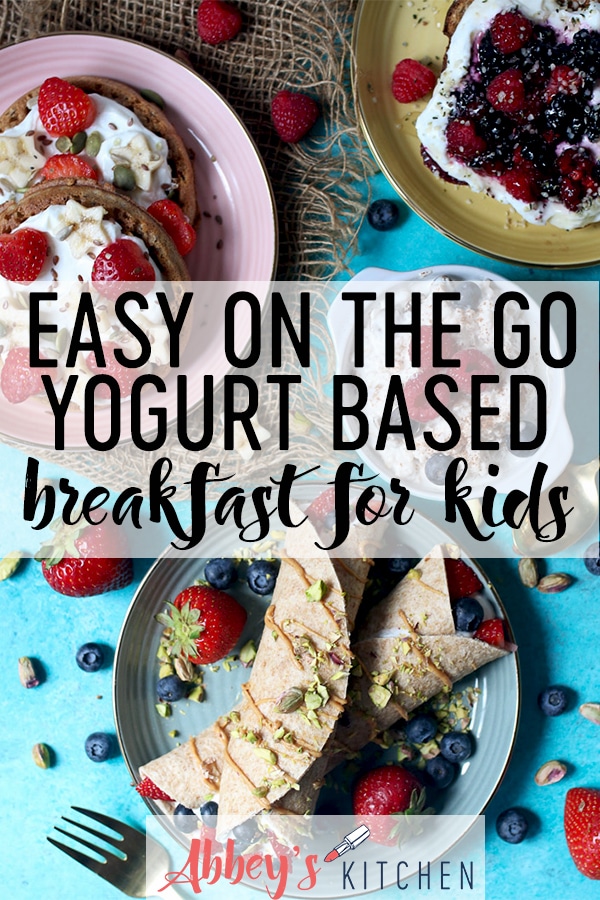 Disclaimer: This post was developed in paid partnership with General Mills, however, all opinions are genuine.
Updated on July 21st, 2020