I share a one week high protein vegan meal plan filled with healthy plant based recipes for breakfast, lunch, dinner and snacks.

If you've had trouble finding healthy vegan recipes in the past, you've come to the right place.
I'm definitely no vegan, but I can appreciate the value of incorporating more plant-based foods into our diet. But I hear from a lot of my vegan friends and followers that they have a hard time getting delicious high protein vegan recipes in their diet. So if you enjoyed my one week healthy naturally Gluten Free Meal Plan in the past, you're going to LOVE this high protein vegan meal plan!
So we've gathered a collection of recipes from Abbey's Kitchen as well as other great food bloggers and have organized your life for the next week. We want to show you guys that there is no need to go out your way to find great healthy vegan recipes, and that there are a variety of nutrient dense recipes that can give you the energy you need to get through the day.
is it possible to have a high protein vegan diet?
Absolutely. There are lots of great high protein vegan foods that you can include in your vegan diet to meet your nutritional needs. Some of our favourites include: beans, legumes, nuts, seeds, tofu, hemp seeds, chia, nutritional yeast and the list goes on.
High Protein Vegan Meal Plan
Day 1
Breakfast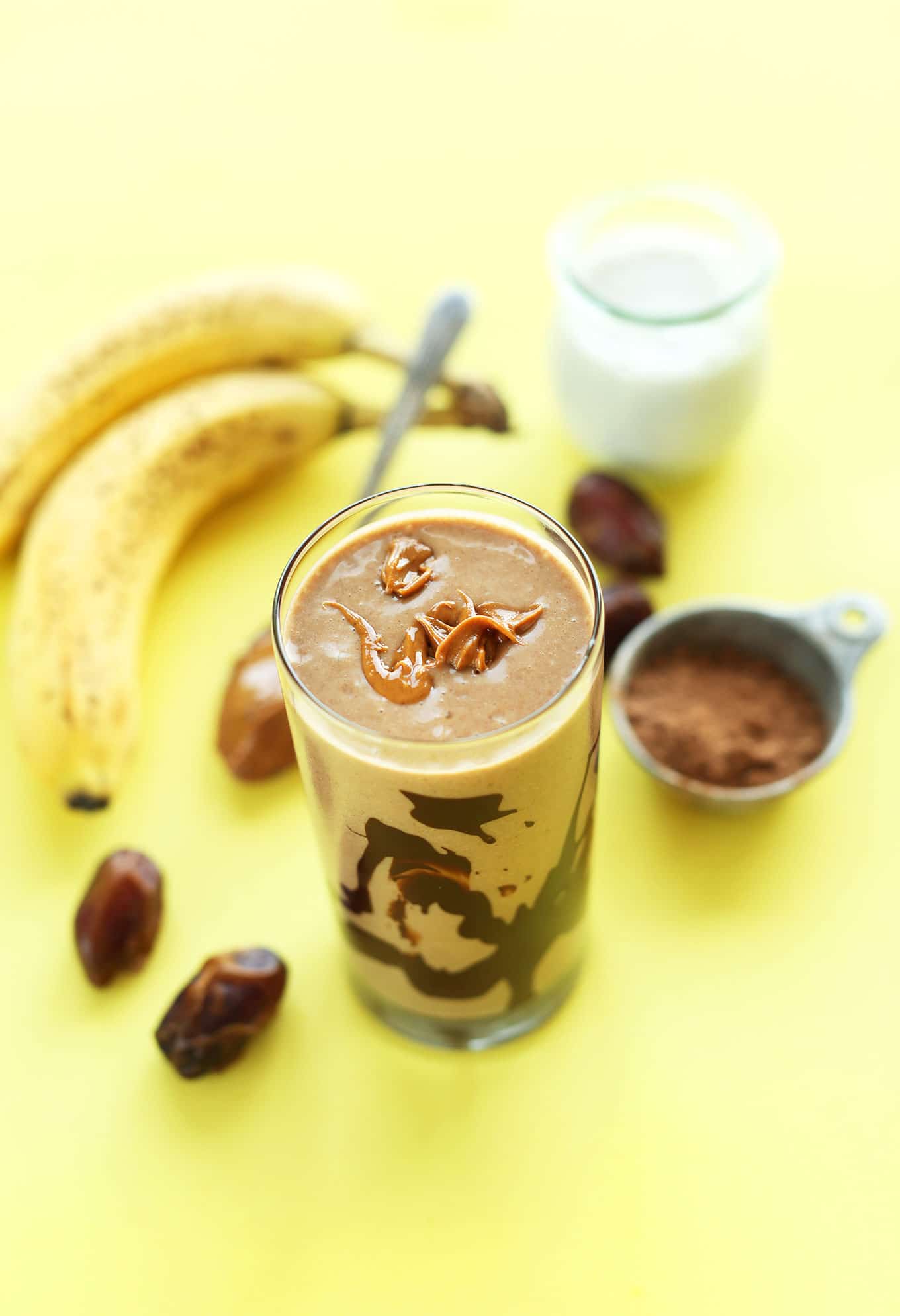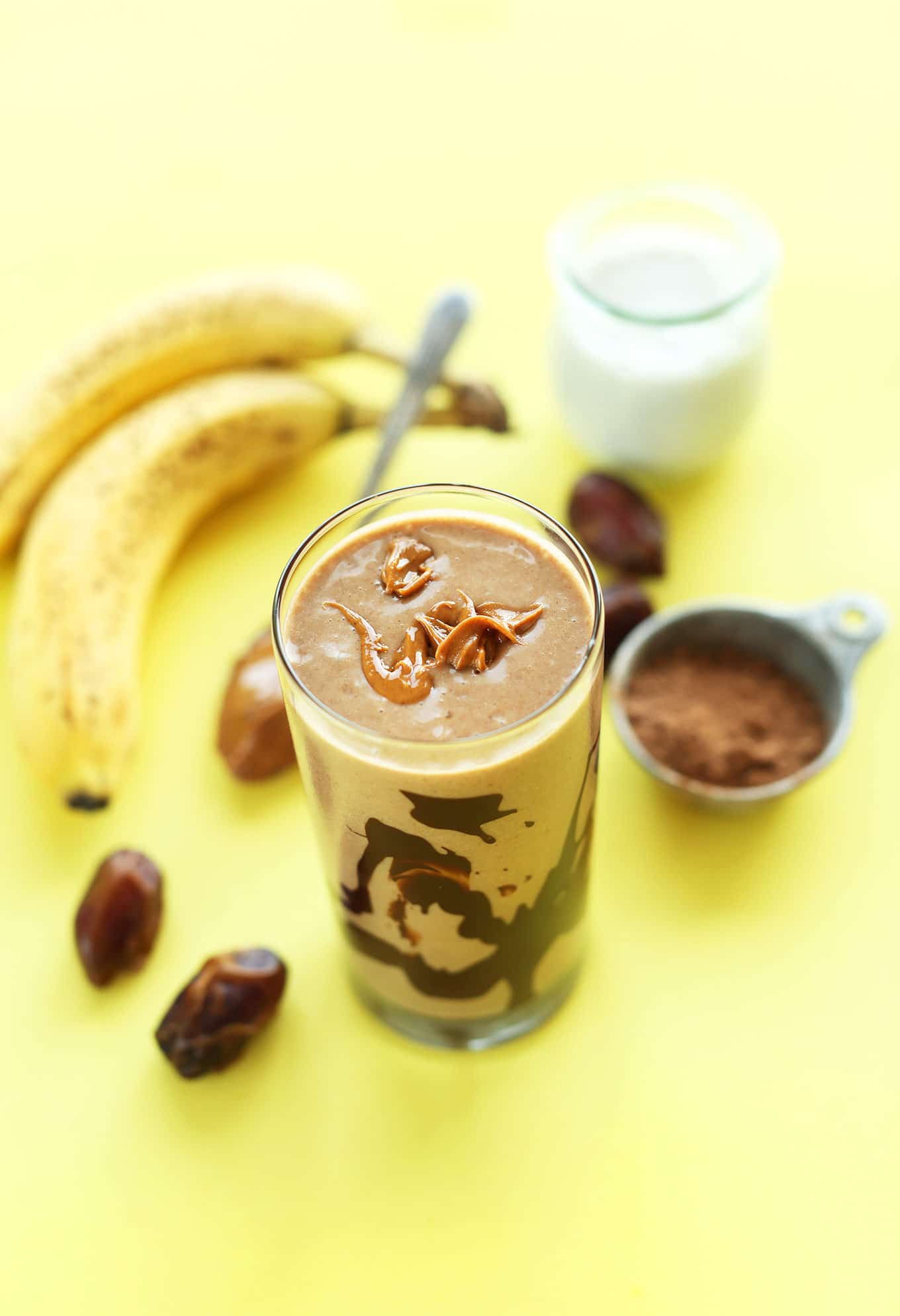 Chocolate Peanut Butter Banana Shake
Author: Minimalist Baker
AM Snack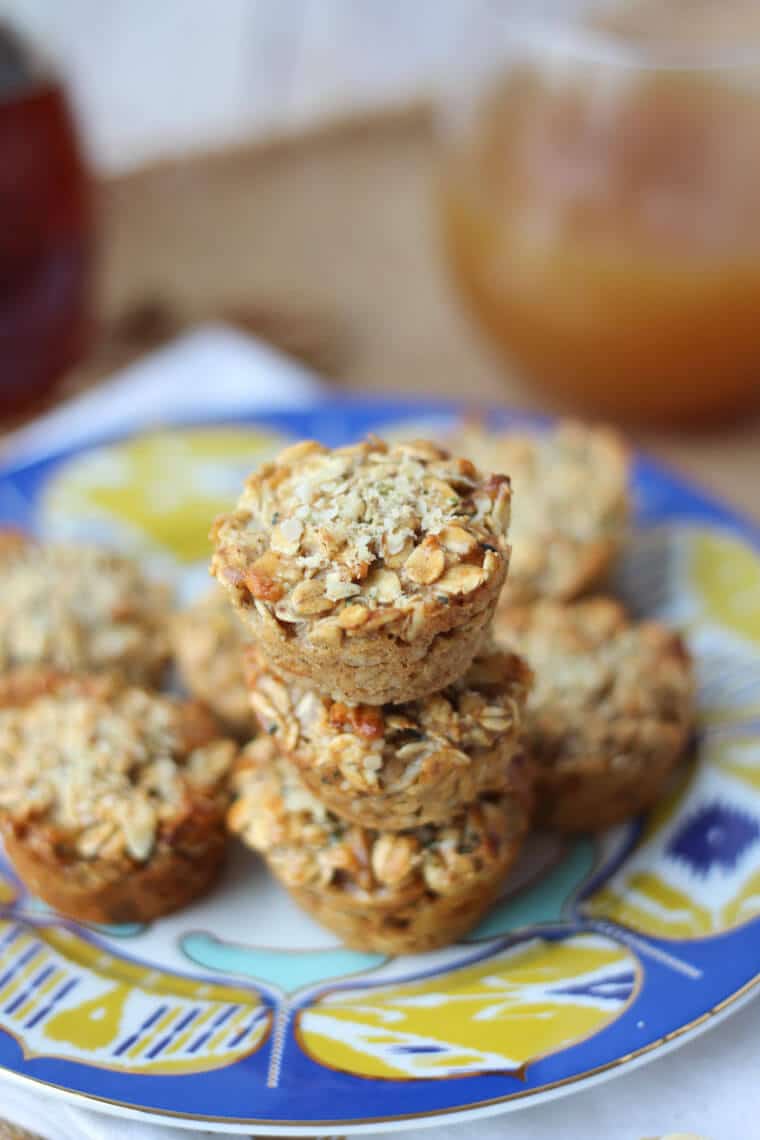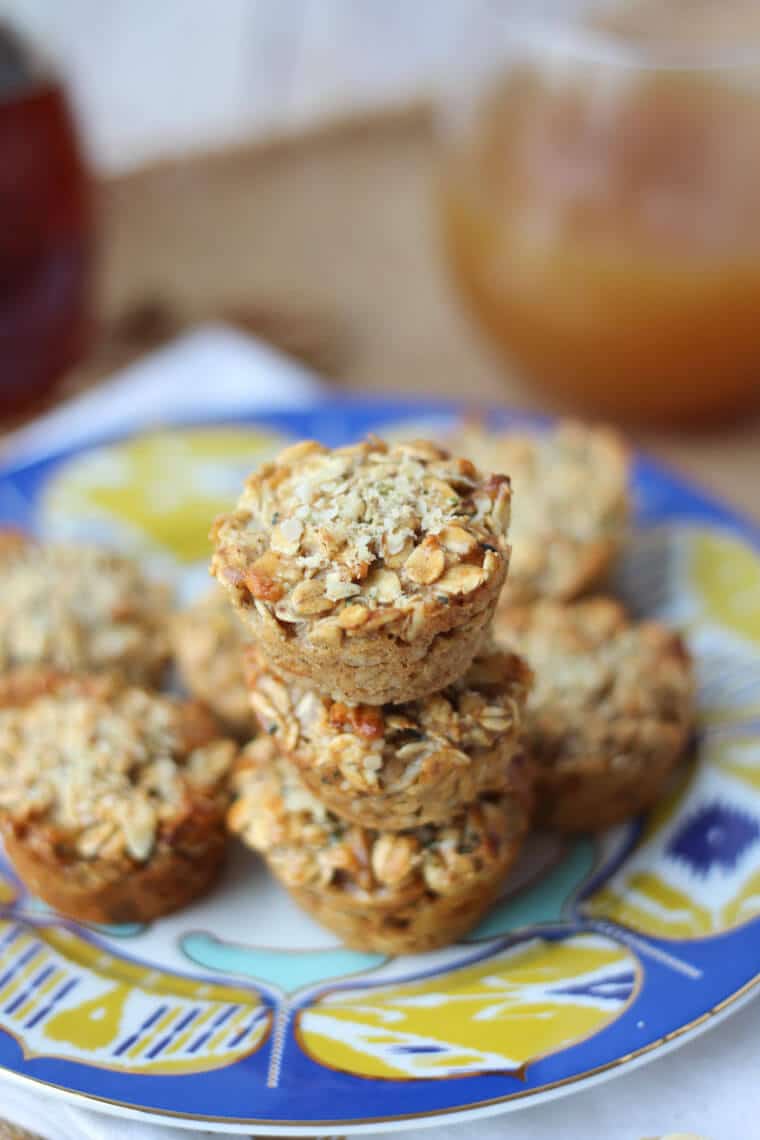 Apple Pie Protein Bites
Author: Author: Abbey's Kitchen
Lunch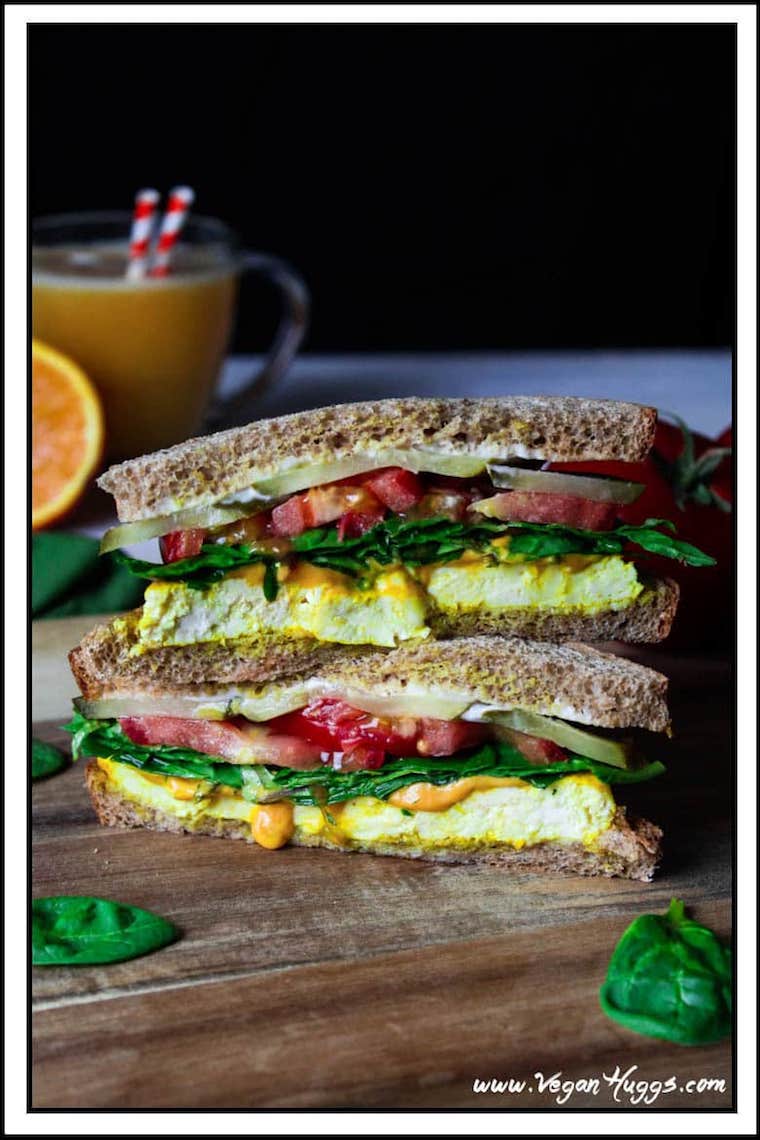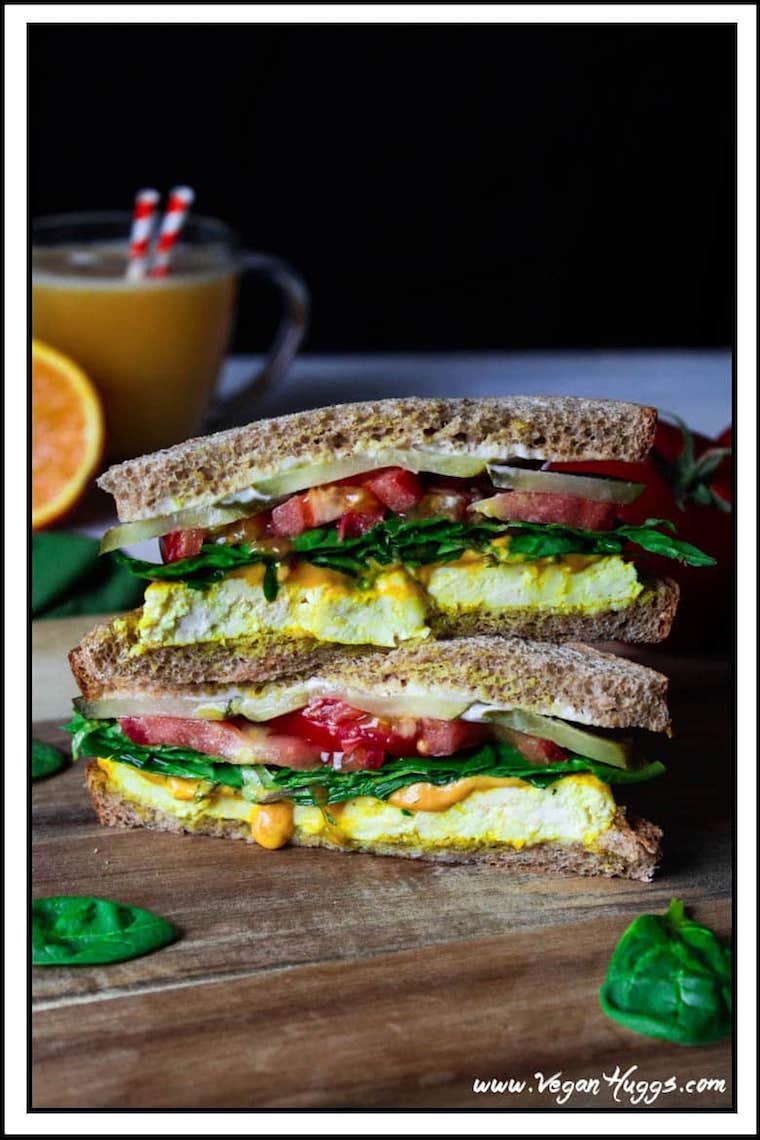 Vegan Sandwich
Author: Vegan Huggs
PM Snack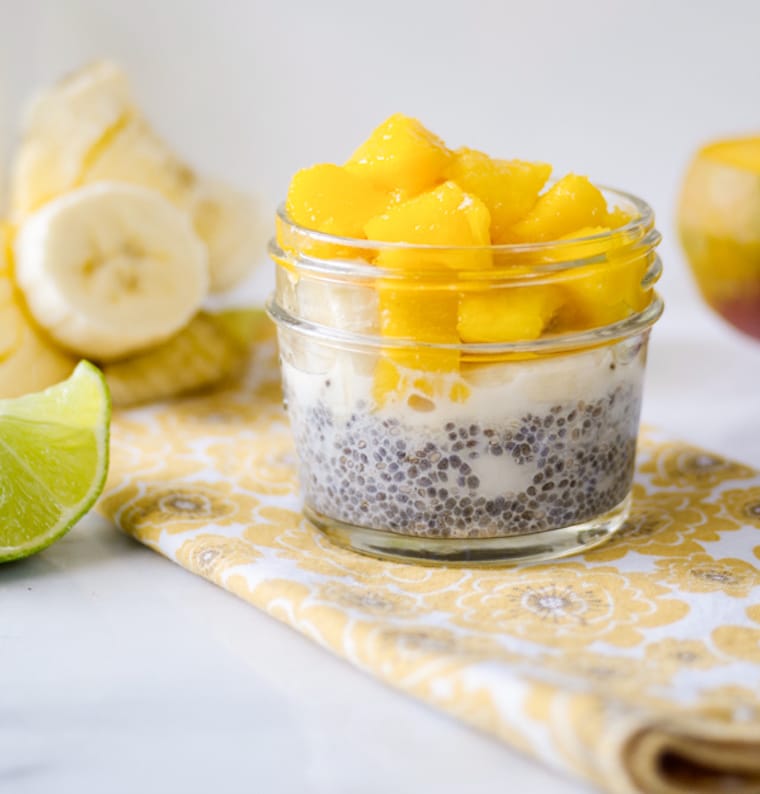 Tropical Chia Pudding
Author: Beautiful Ingredient
Dinner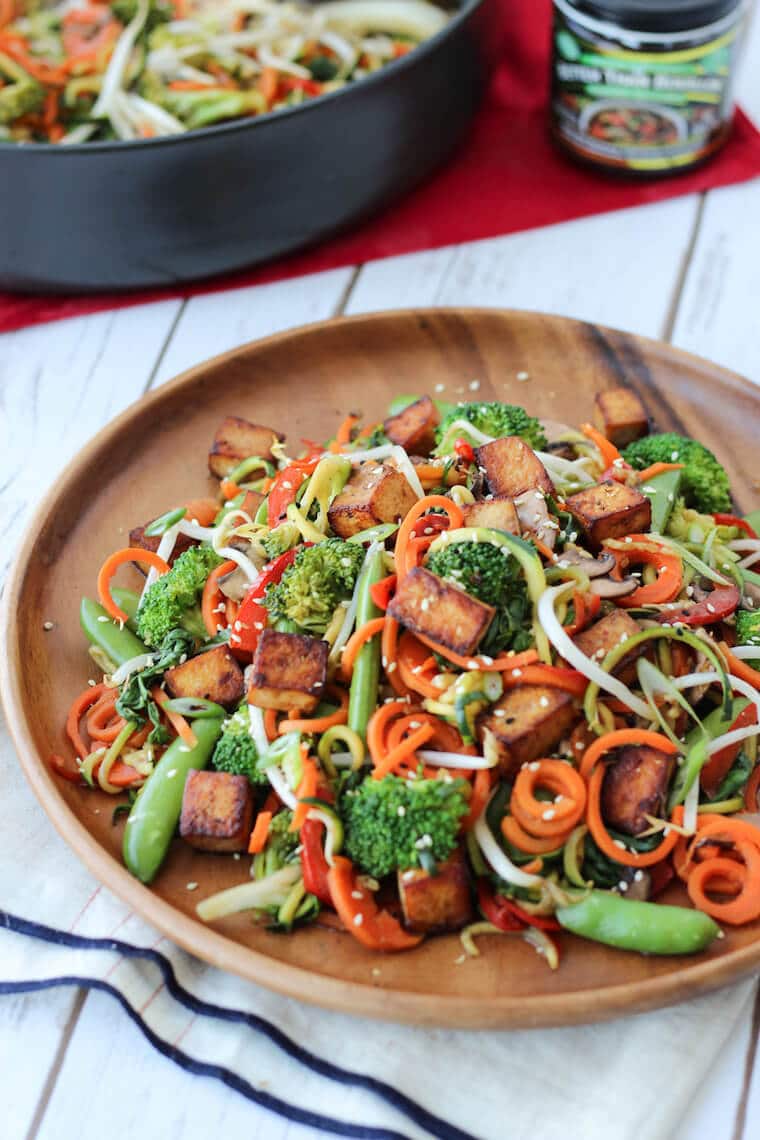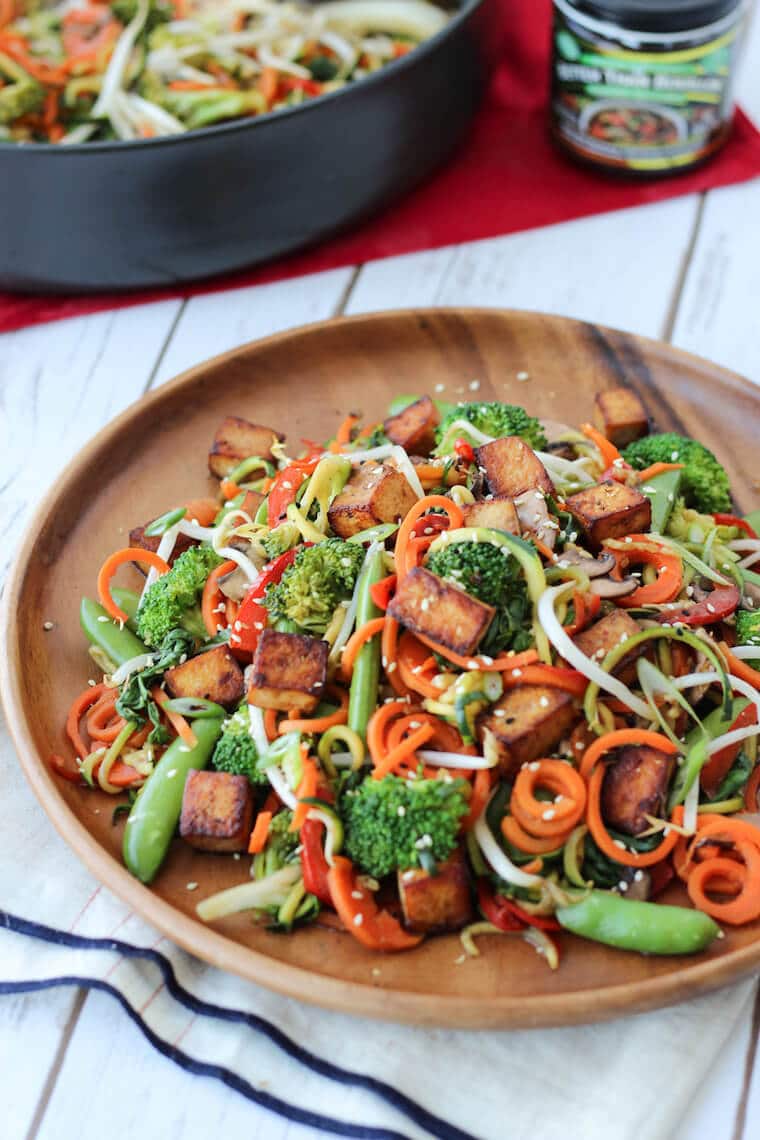 Vegan Chow Mein with Gluten Free Zucchini Noodles & Marinated Tofu
Author: Abbey's Kitchen
Day 2
Breakfast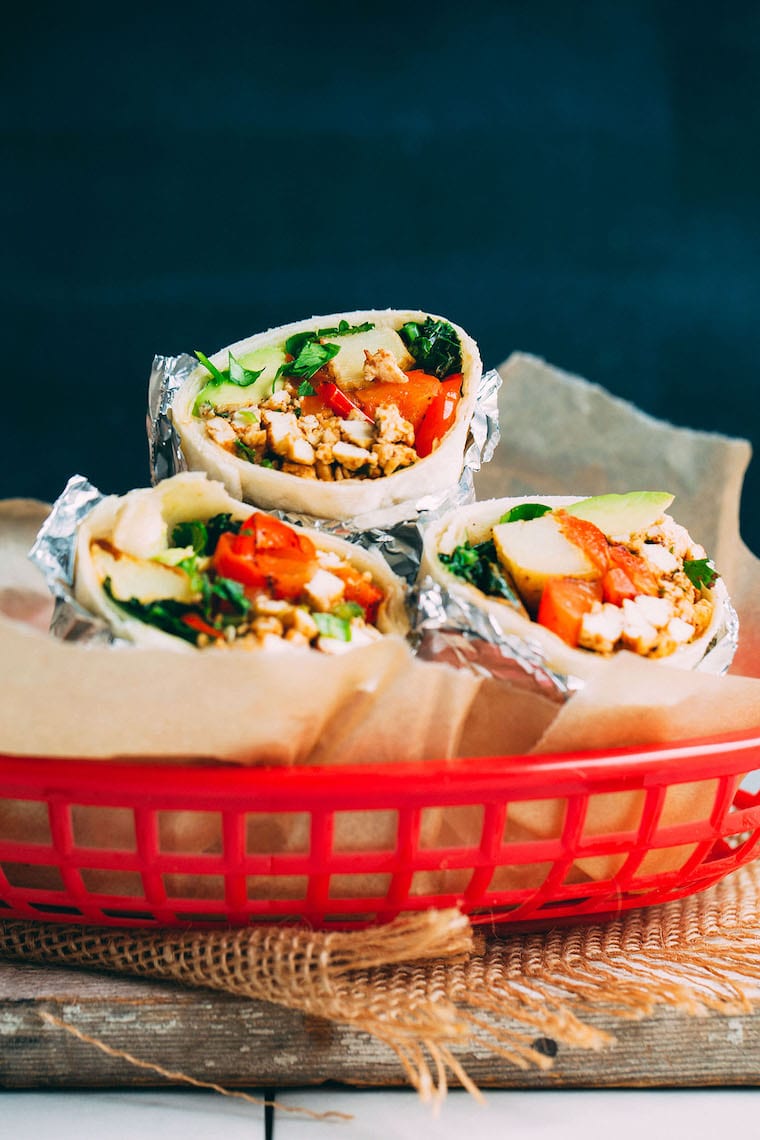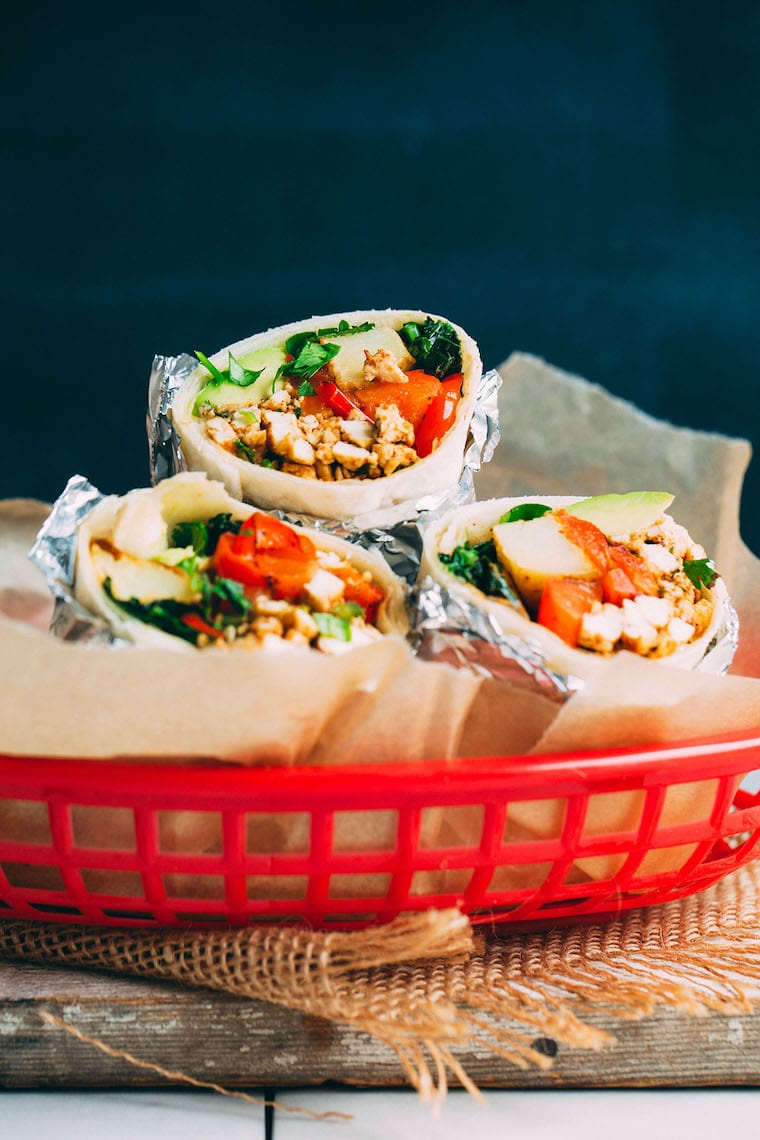 Scrambled Tofu Breakfast Burrito
Author: Minimalist Baker
AM Snack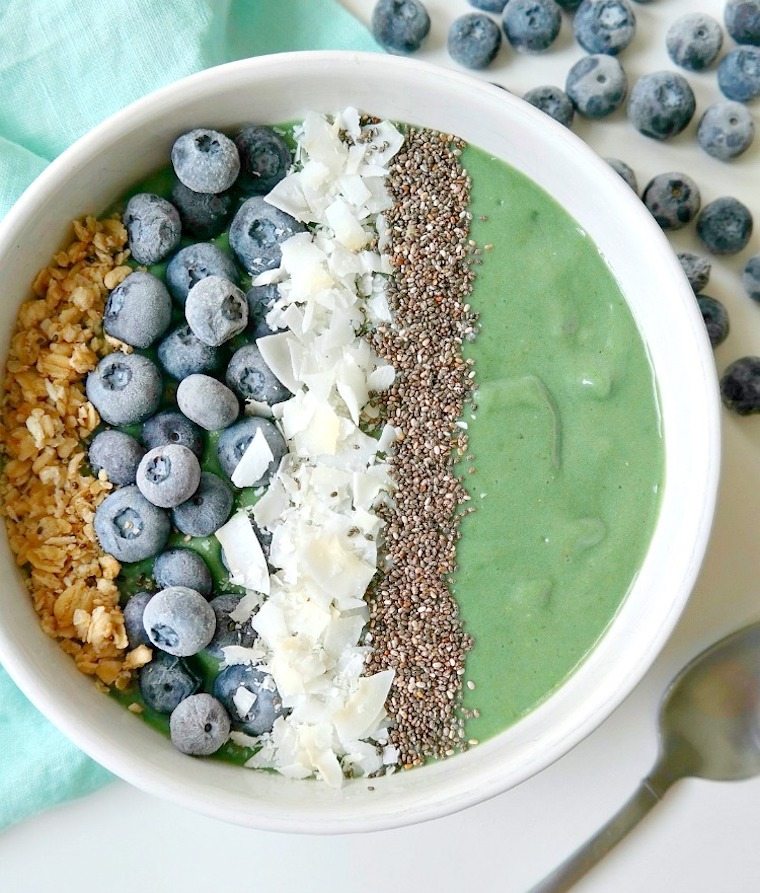 Mermaid Smoothie Bowl
Author: The Glowing Fridge
Lunch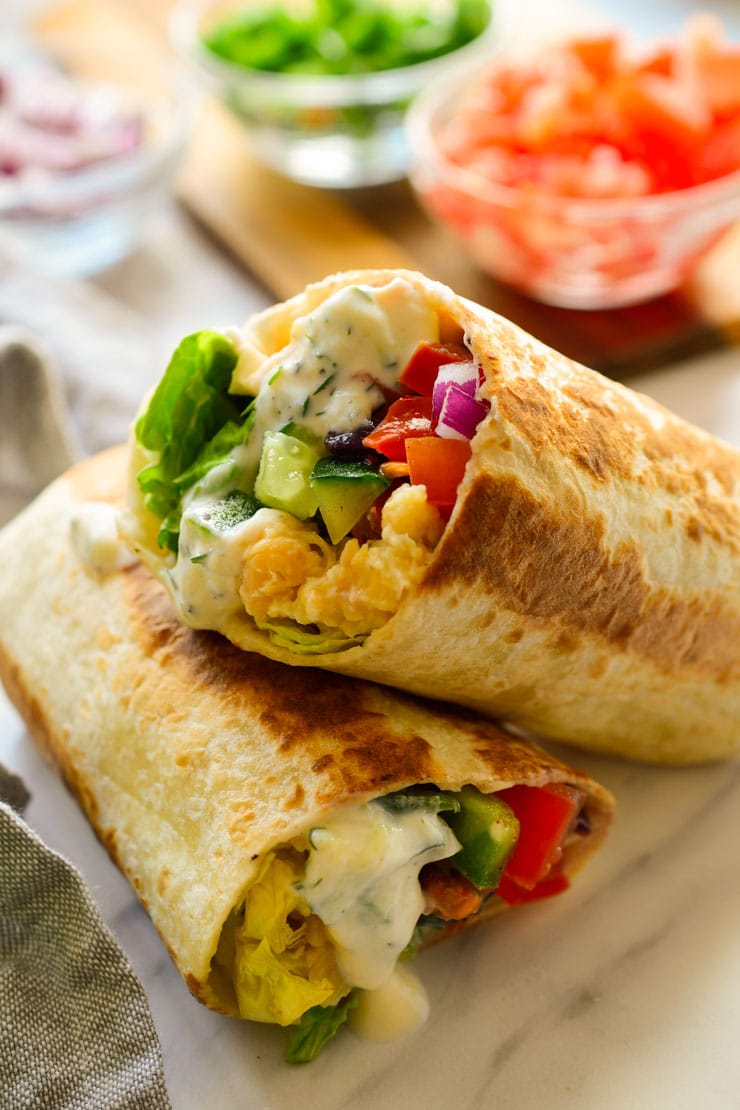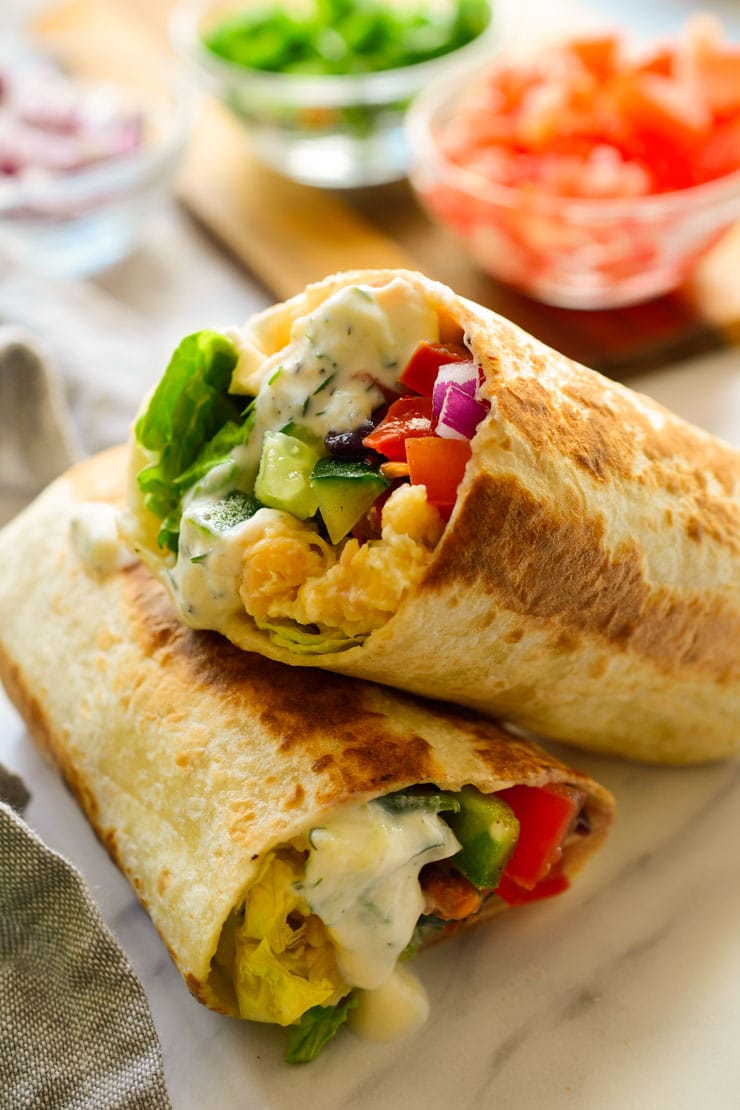 Mediterranean Wrap
Author: The Stingy Vegan
PM Snack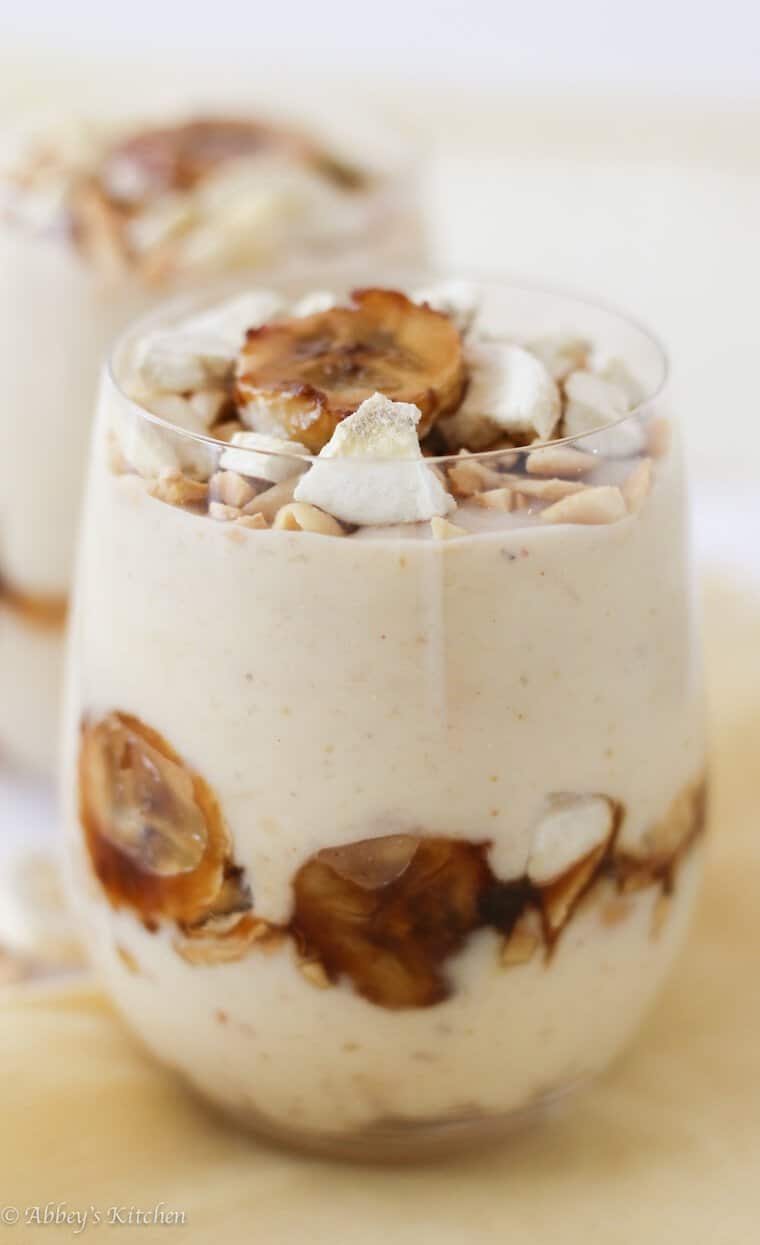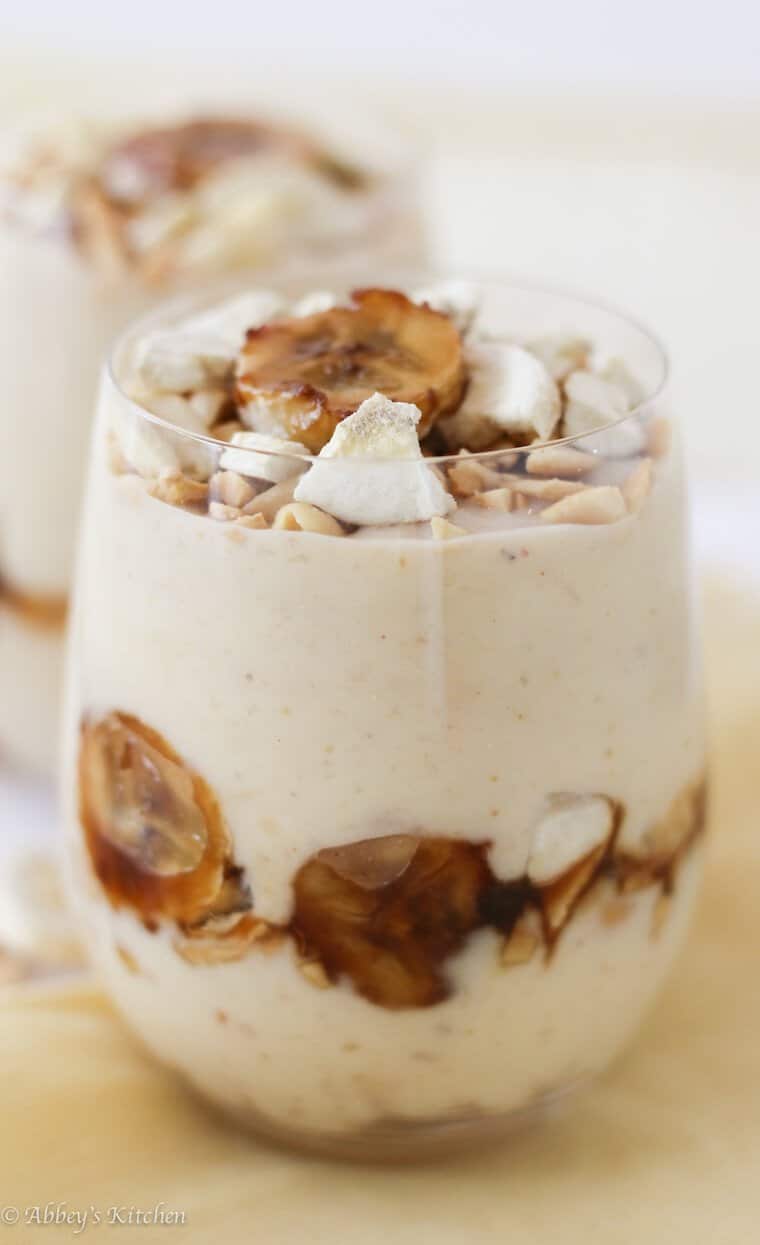 Banana Peanut Butter Protein Pudding
Author: Abbey's Kitchen
Dinner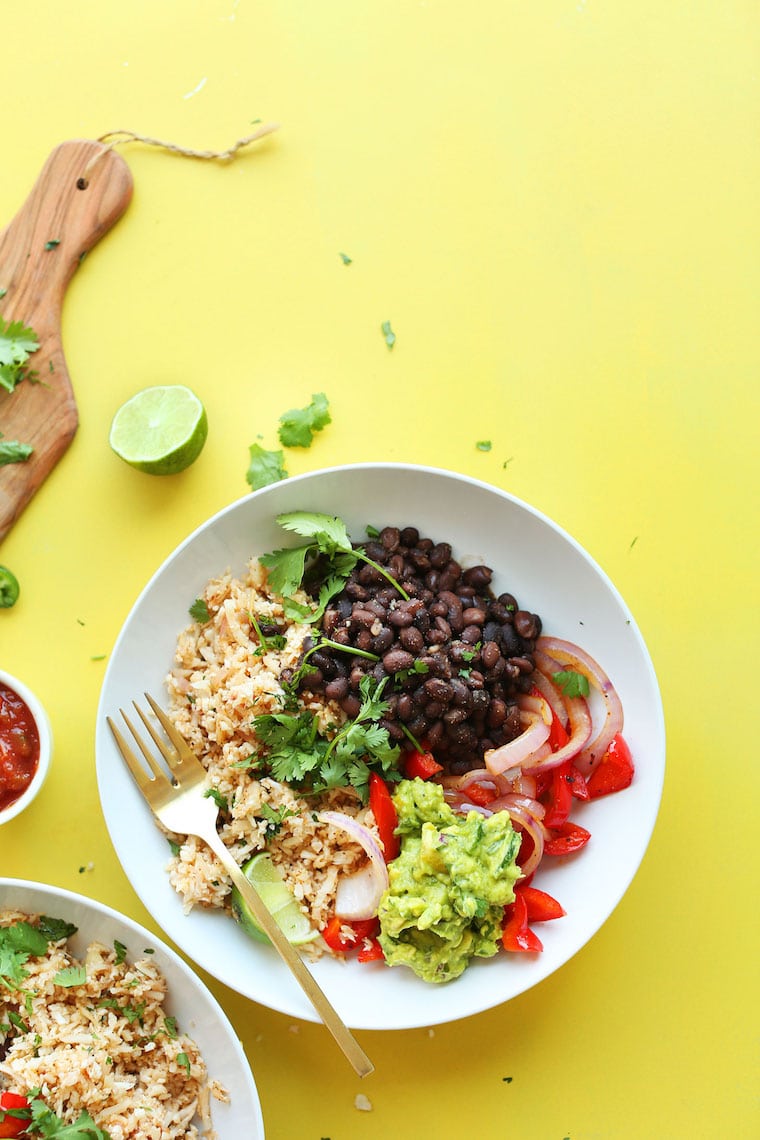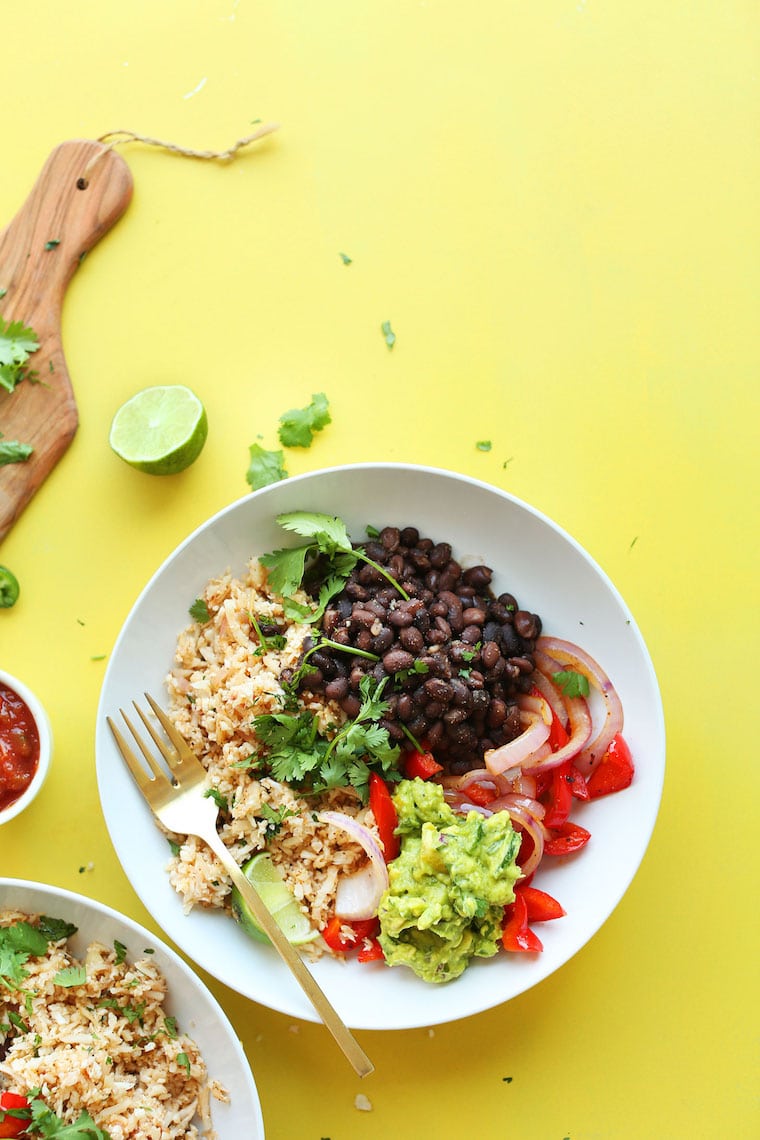 Cauliflower Rice Burrito Bowl
Author: Minimalist Baker
Day 3
Breakfast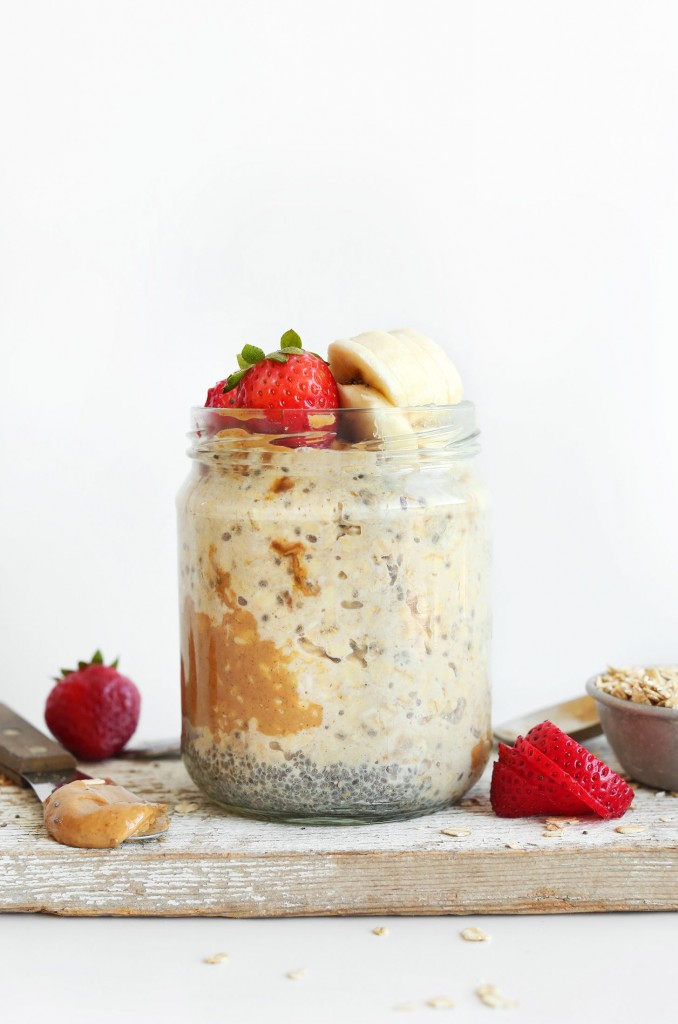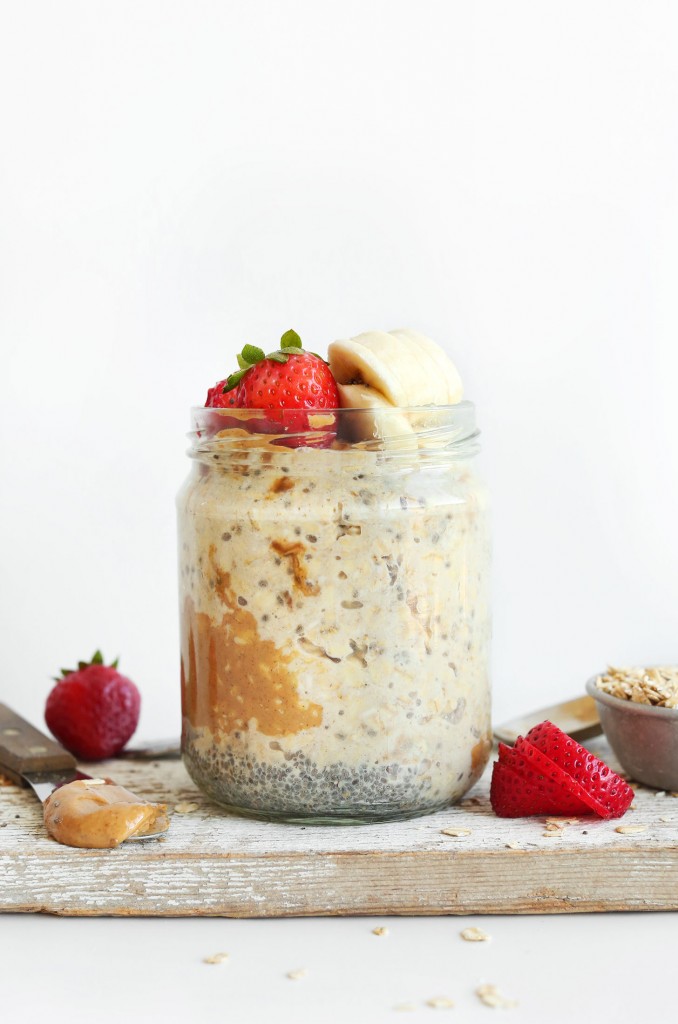 Peanut Butter Overnight Oats
Author: Minimalist Baker
AM Snack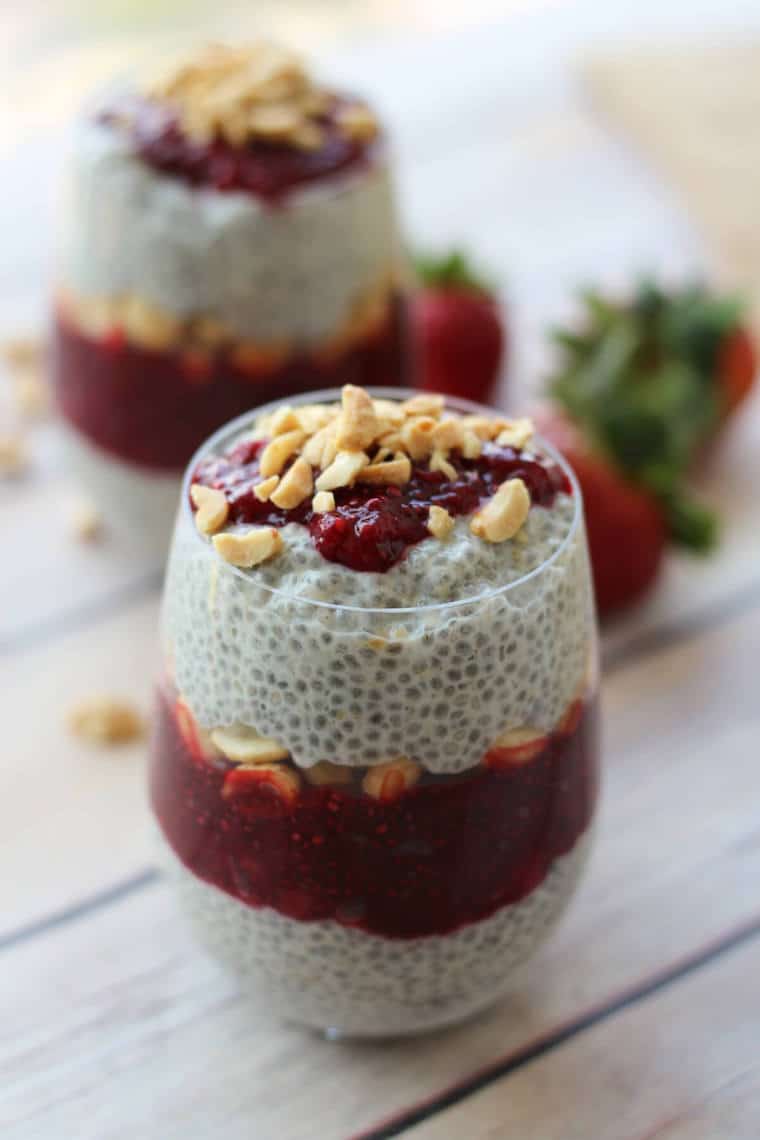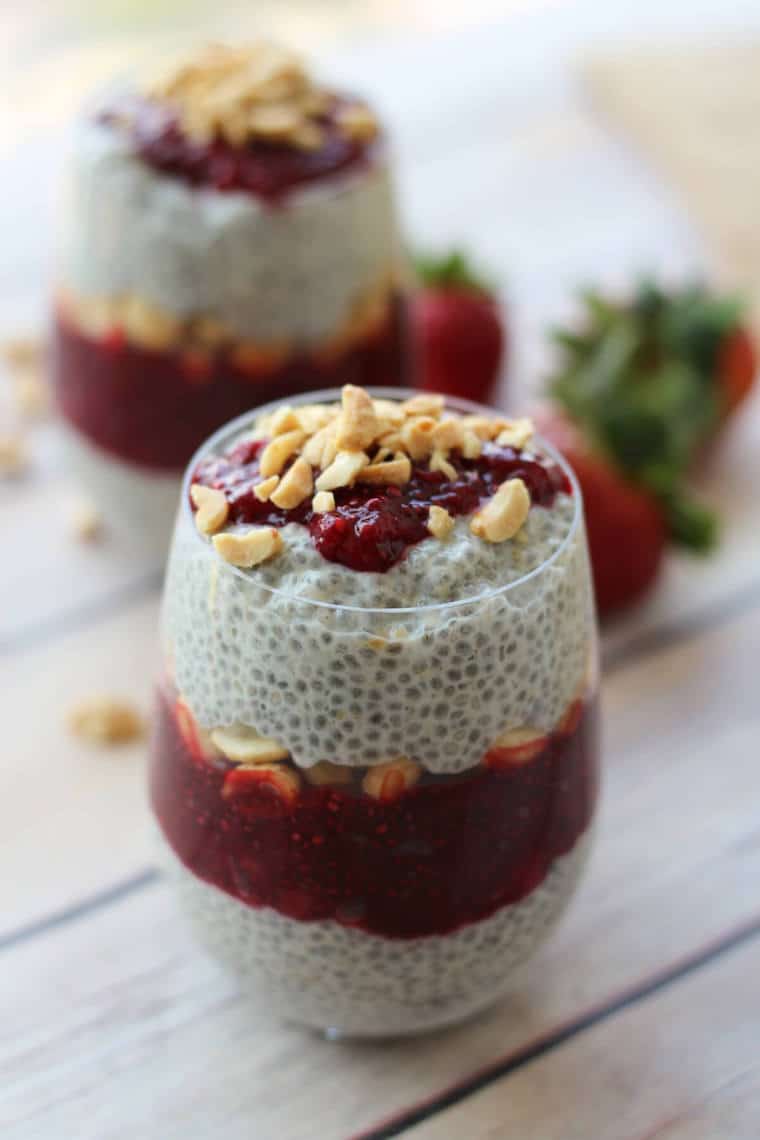 Peanut Butter and Jelly Chia Pudding
Author: Abbeys Kitchen
Lunch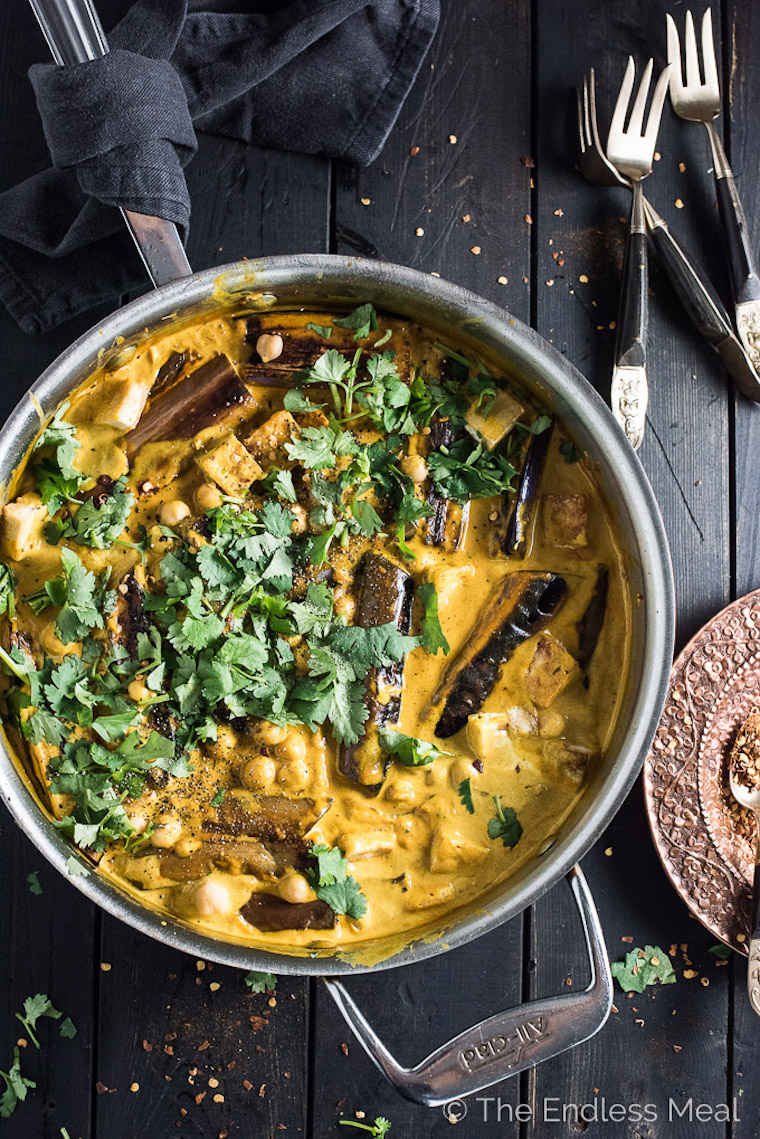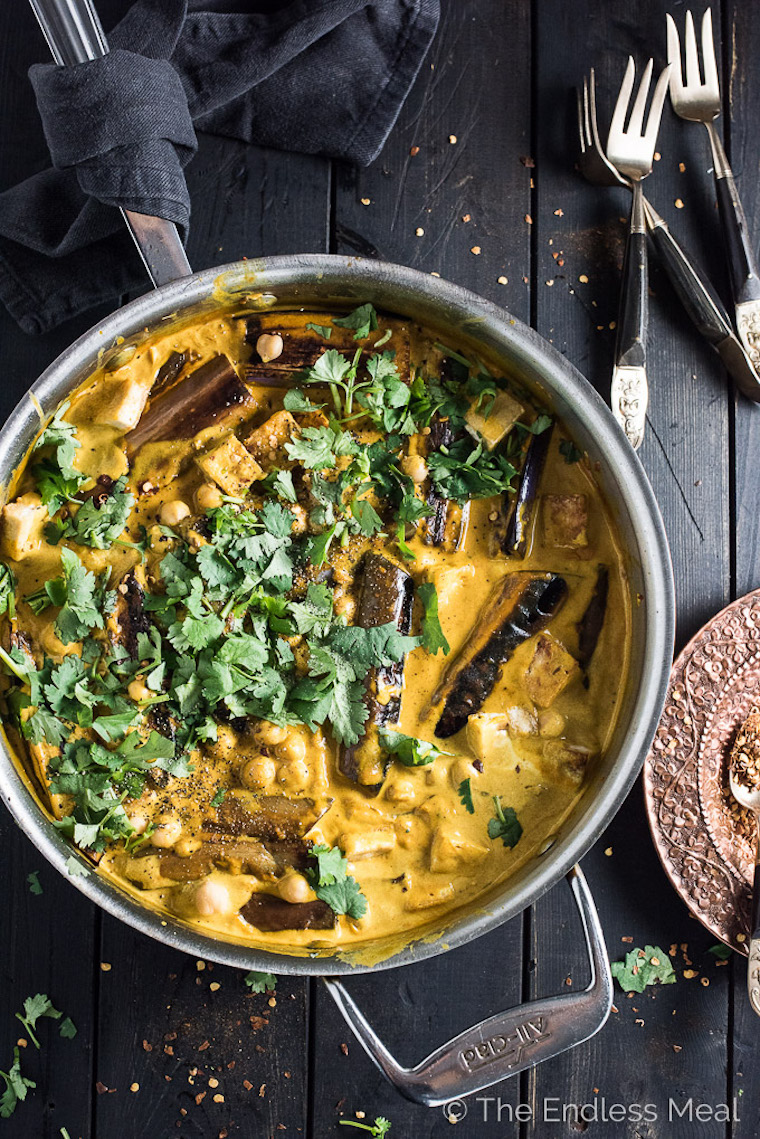 Chickpea, Tofu and Eggplant Curry
Author: The Endless Meal
PM Snack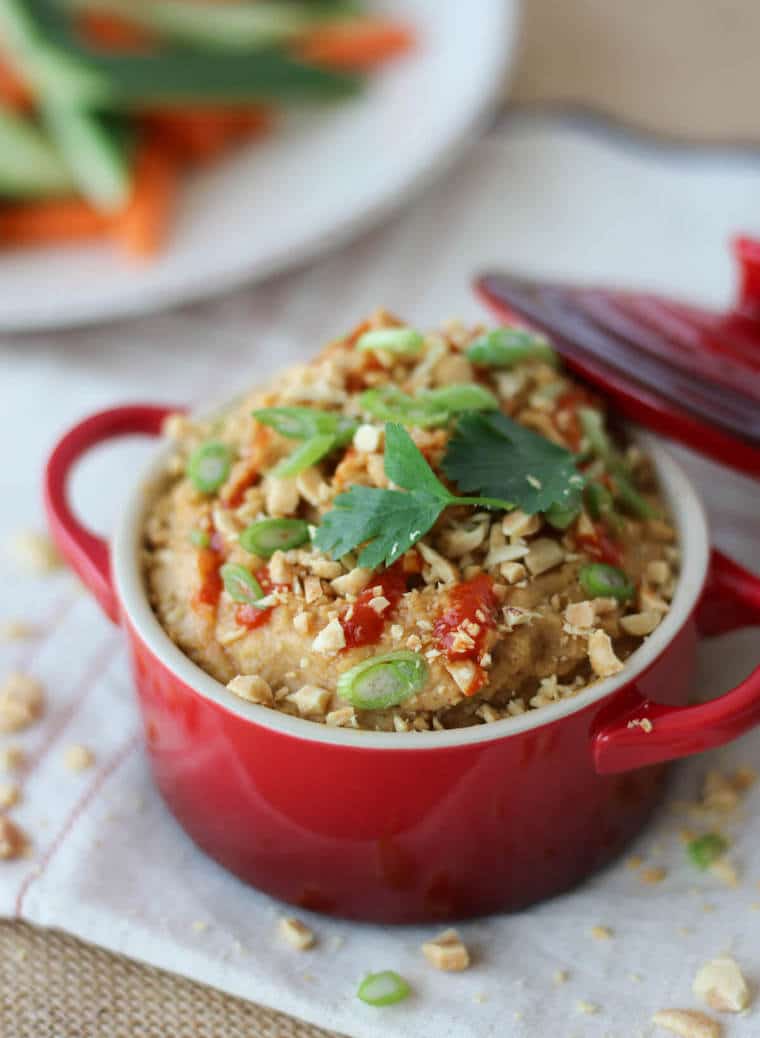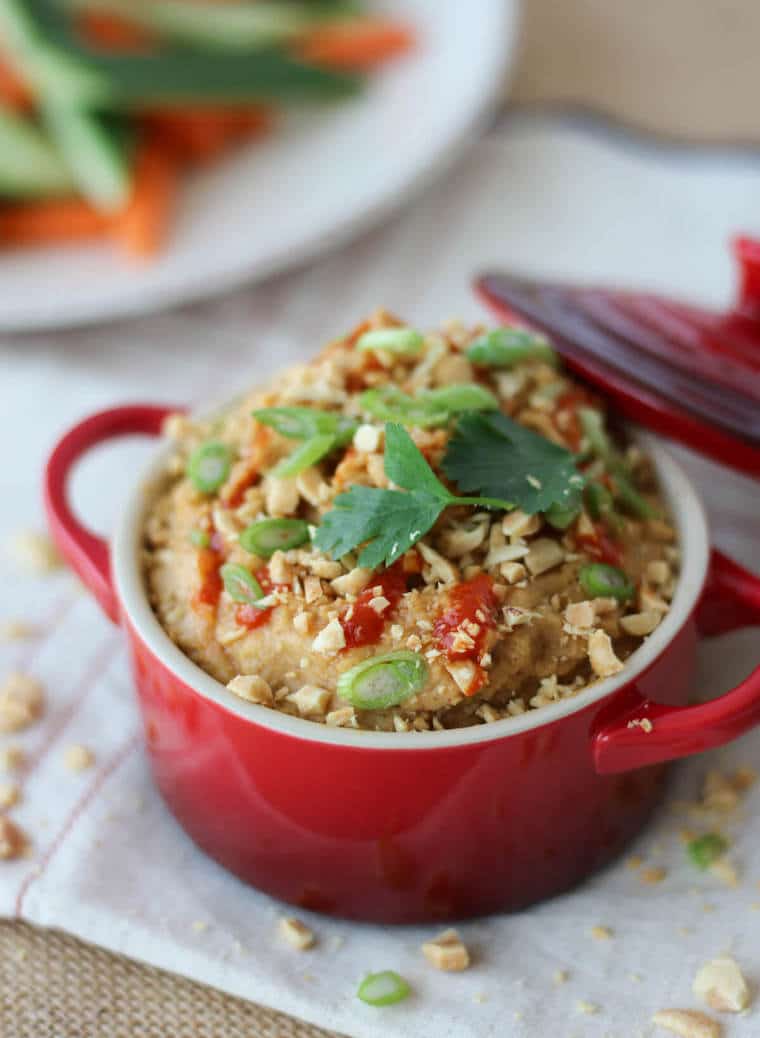 Peanut Hummus Dip
Author: Abbey's Kitchen
Dinner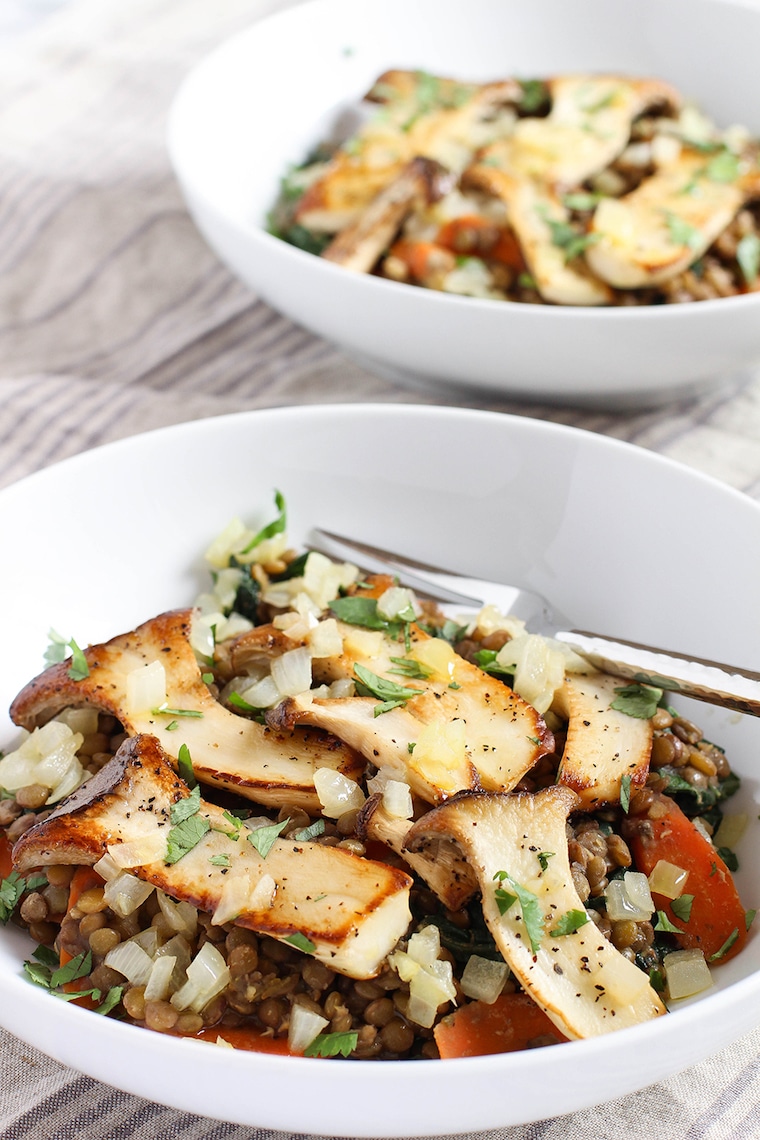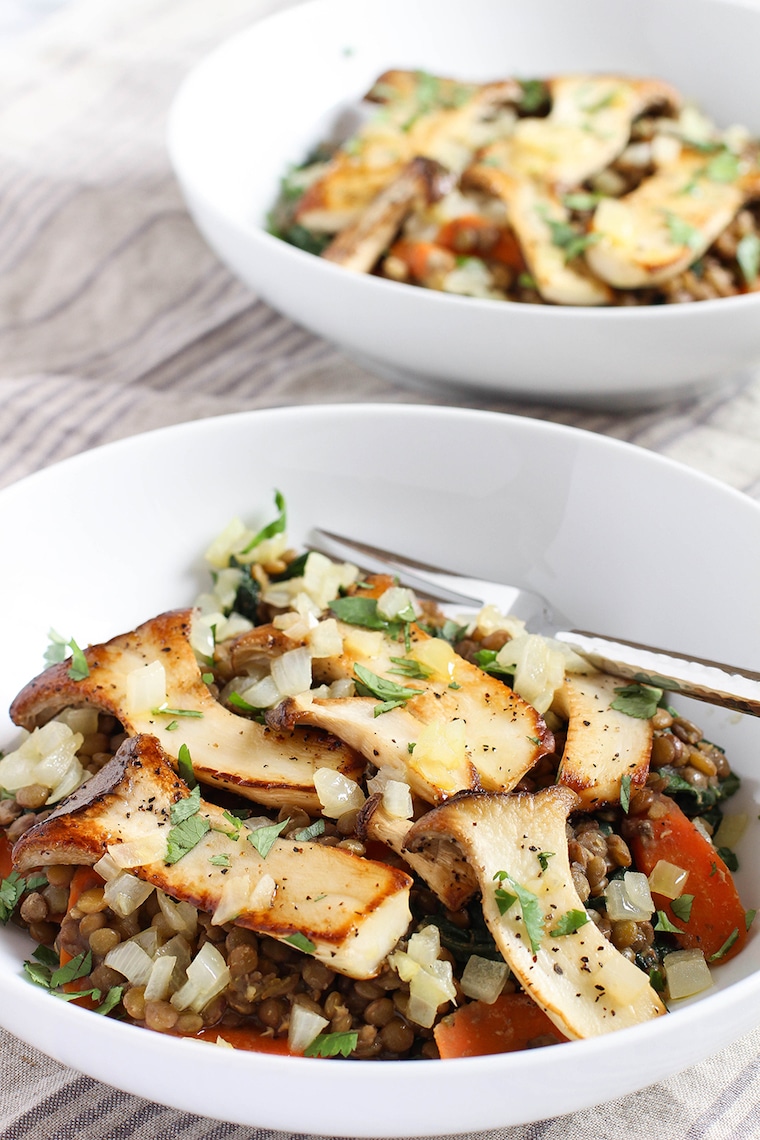 Trumpet Mushrooms with Herbed Lentils
Author: The Mostly Vegan
There you go lovelies. Like I said earlier it is possible to get enough high protein in a vegan diet. If you're enjoying the healthy high protein vegan meal plan so far, you're definitely going to want to get the rest of the week! Click the button below!
If you liked this meal plan, you may also like my other meal plans: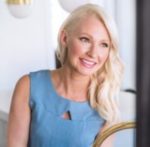 Abbey Sharp is a Registered Dietitian, an avid food writer and blogger, a cookbook author and the founder of Abbey's Kitchen Inc.