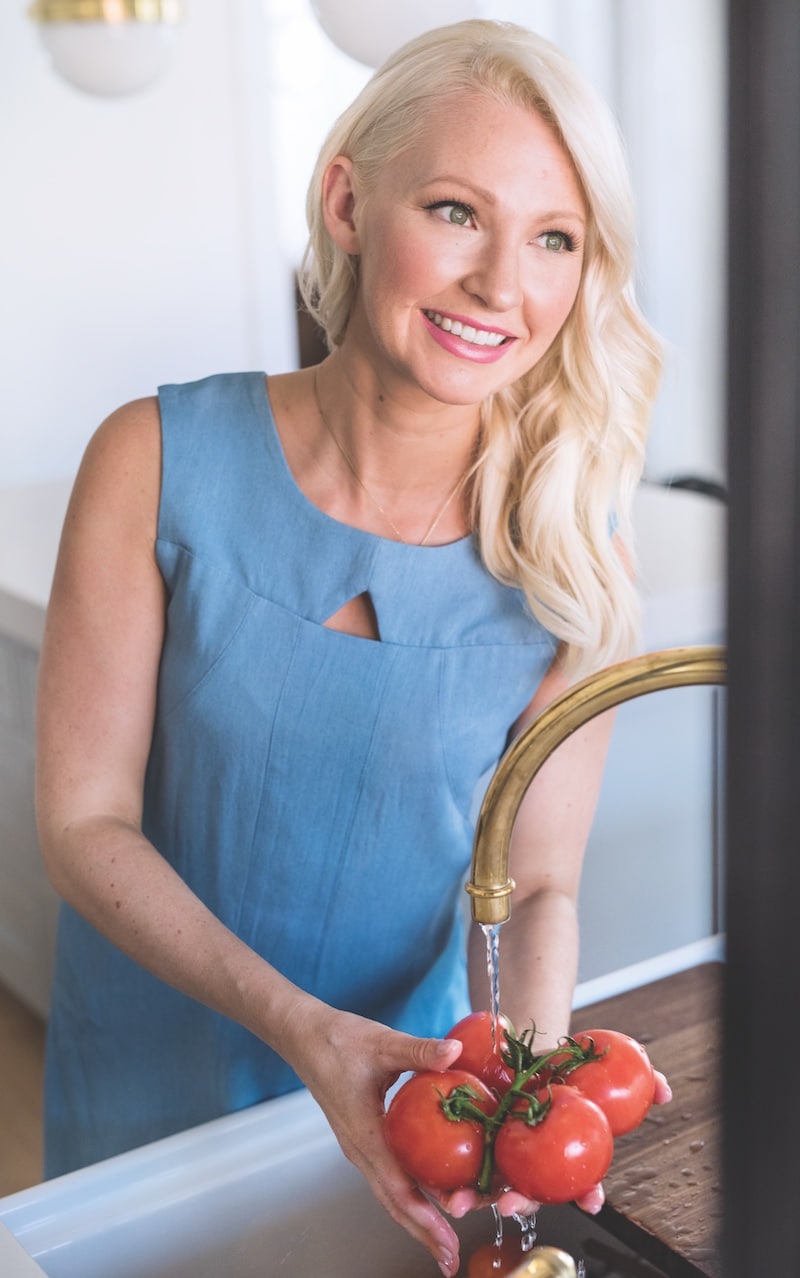 Abbey Sharp is a culinary Registered Dietitian (RD), a TV and radio personality, food brand spokesperson, a food writer and blogger,  and the founder of Abbey's Kitchen Inc. After obtaining her BASc. in Nutrition and Food, her Canadian dietetic accreditation, and culinary training through George Brown College, Abbey began graduate school studying the Sociology of food. Her research and areas of interests involved looking at women's date night food choices, and how these gendered food selections are influenced by social body expectations and perceived feminine identity. Today, Abbey has built a strong brand based on her core philosophy that a pleasurable relationship with food, your body and your self is the fundamental secret to good health. She has infused this outlook into Abbey's Kitchen Inc., a multi-faceted food and nutrition media outlet developed with the goal of celebrating the pleasurable eating experience. From delicious healthy recipes, fun foodie webisodes, and cheeky nutrition advice, the Abbey's Kitchen blog has become a popular space for garnering buzz about good for you food.
In January of 2015, Abbey relaunched her popular YouTube channel, working with some of her favourite brands to create healthy delicious recipes, nutrition tips and fun food videos. She is now signed on as an official partner of the wildly successful Multi-Channel-Network (MCN), KIN Community.
Abbey has worked as a celebrity Brand Ambassador and Spokesperson for dozens of popular food, health and lifestyle brands such as Electrolux, Frigidaire, Almond Board of California, Jamieson Vitamins, Labatt, Sunkist Citrus, Panasonic, and Meyer Cookware.  She also contributes regularly to Best Health Magazine, On the Go Magazine, and dozens of other publications, and has been published in Cook! Cookbook (Dietitians of Canada, 2011), Acquired Taste Magazine (Spring, 2013), and the Journal of Critical Dietetics (2012).  Abbey is a regular on The Marilyn Denis Show, and has made guest appearances on The Shopping Channel, CP24, CHCH Morning Live, Global Morning Show, Dr. Marla & Friends (CTV), Rogers Daytime, Eat St., You Gotta Eat Here, Renters Guide Online, Virgin Radio, Proud FM and TEDx.
Abbey can also be found whipping up sexy delicious bites on Celebrity Chef cooking stages at events such as Food Network's Food & Wine Show (formally Delicious Food Show), The Canadian National Exhibition (CNE), the Gourmet Food and Wine Expo and Toronto's Festival of Beer.  She has also become the go-to personality in the GTA for hosting food activations including Toronto's Food & Wine, Taste of Toronto, Harbourfront's Hot & Spicy Festival, Action Against Hunger's Love Food Give Food, Mealshare fundraising events and many more.
Her popular event series, Abbey's Kitchen Stadium (AKS) and her Abbey-themed pavilion debuted at the Delicious Food Show in 2014. The culinary competition showcased the best in local chefs with Abbey hosting the finale on the Food Network Celebrity Stage. She also took centre-stage presenting top food celebrities from around the world including Mario Batali, Chuck Hughes, and Tyler Florence.
For more information on working with Abbey, check out her Services page here.
Updated March 2016
Abbey's Team
Sofia Tsalamlal, RD, MHSc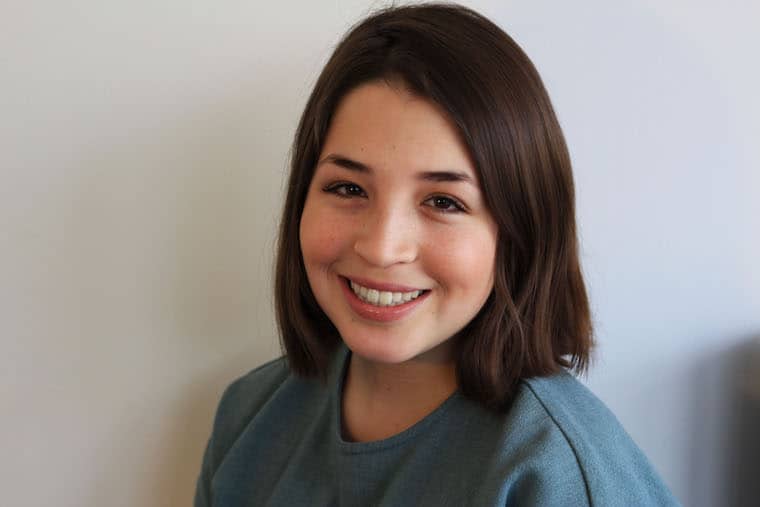 Sofia is a Registered Dietitian and has a Masters in Nutrition Communication. Sofia first joined Abbey's team when she interned for her back in 2016. Now, Sofia is a Creative Content Assistant & Social Media Manager and regular contributor to Abbey's Kitchen Inc. Sofia has a passion for communicating nutrition research to the masses with a fun and creative style. Sofia wants to help you navigate the nutrition world and emphasize that good simple food can feed the body and soul. Sofia is a self-proclaimed foodie and the way to her heart is a big bowl of fresh pasta.