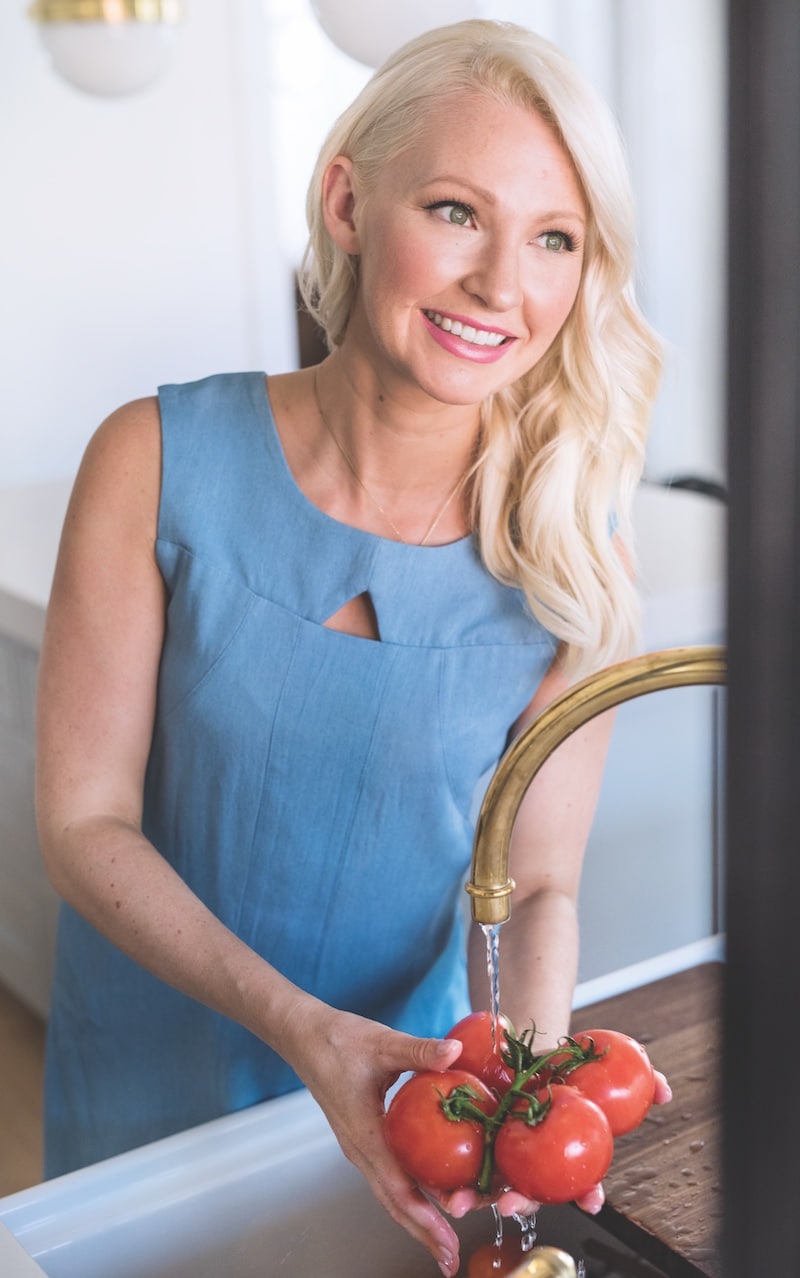 Abbey Sharp is a Registered Dietitian (RD), food writer and blogger, author, TV and radio personality, new mom, and the founder of Abbey's Kitchen Inc.
Abbey has a BSc. in Applied Science for Food & Nutrition Studies, has completed an accredited dietetic internship, and is currently regulated as a registered dietitian by the Ontario College of Dietitians. She has also completed a number of continuing education culinary courses through George Brown College.
Abbey's core philosophy is that a pleasurable relationship with food, your body and your self is the fundamental secret to good health. She has infused this outlook into Abbey's Kitchen Inc., a multi-faceted food, nutrition and motherhood media brand and consulting company developed with the goal of celebrating the pleasurable eating experience. From delicious healthy recipes, digital video content, real mom truths and cheeky nutrition myth busting, the Abbey's Kitchen blog and Youtube channel have become popular spaces for garnering buzz about nourishing food.
In December 2018, Abbey released her debut cookbook, The Mindful Glow Cookbook, published by Penguin Random House. This book was awarded the Taste Canada Gold Medal award in 2019 and has become a best-seller!
As a leader in the food and nutrition media sphere, Abbey also launched her own media school, Sharper Edge Media Training with a series of e-courses and small group trainings for dietitians and food bloggers looking to work in social and traditional media.
Most recently, she also launched the Millennial Mom's Guide for Mindful Meal Planning, a Facebook community with over 1400 users for inspiring healthy meal planning ideas for their family.
Abbey has 10 years of experience working as a celebrity Spokesperson for dozens of popular food, health, mom and lifestyle brands such as General Mills, Quaker, Pampers, Jamieson Vitamins, Walmart, Kelloggs, Kitchen Aid and Starbucks – to name only a few.
She has regular editorial columns in Best Health Magazine, Healthline, Greatist, Self and Eating Well Magazine, among countless other print and online publications.
Abbey is an expert regular on Canada's number one lifestyle program, The Marilyn Denis Show and has created an international presence with her appearance on Dr. Oz.
abbey sharp Bio Highlights
Registered Dietitian (RD)
Published author to award winning best selling cookbook
Celebrated Media Coach for Food and Nutrition Influencers
200+ National and Local TV Broadcast Appearances
2000+ published online articles
Cumulative following of 1,000,000+ fans worldwide