I share my EXCLUSIVE 1 month BLW Baby Meal Plan for starting solids and reducing food allergies by creating an easy step-by-step guide to allergen introduction using baby led weaning.
Subscribe to Get the Baby Meal Plan Join Facebook Group
Over here at Abbey's Kitchen, we have talked a LOT about starting solids and baby led weaning. You know I'm a big advocate of BLW, and have been talking a LOT about how to successfully introduce the common food allergens to help reduce the risk of allergy in your kids. I'm f*cking scared to DEATH of allergies and I know you are too.
In previous posts, we have discussed the recent EAT study which outlined the new guidelines for allergy introduction that state that we no longer want to wait until 1 year or later to introduce common food allergens like peanuts and eggs, but rather, earlier introduction (around 6 months for most babies) has been shown to help reduce the risk of food allergies.
Why Food Before One is NOT Just for Fun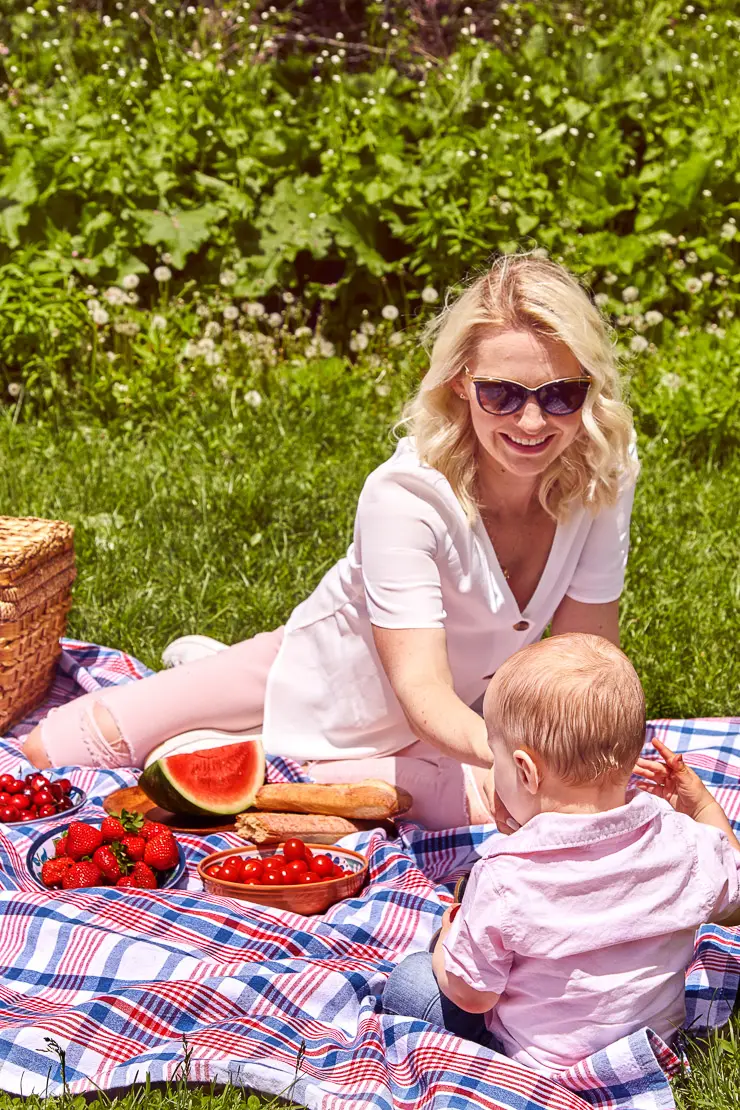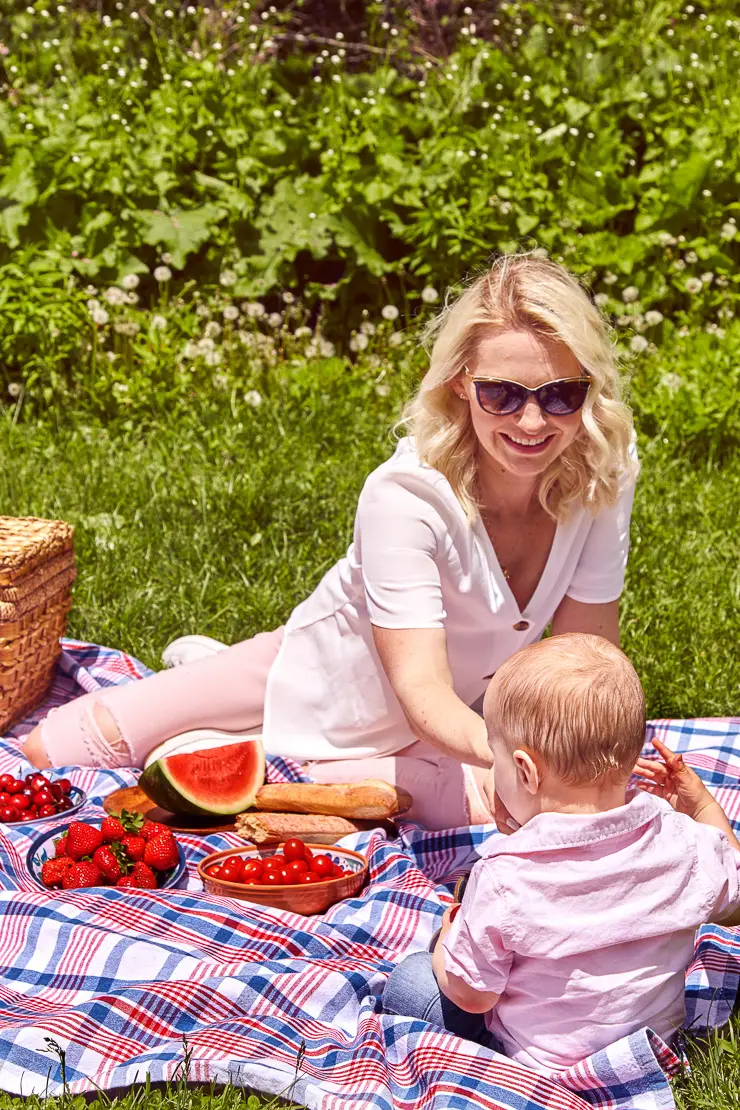 Okay, so we got that we don't want to delay allergens when we start solids anymore. That means, that in my eyes as a dietitian, starting solids before 1 is NOT JUST FOR FUN. It actually holds a bunch of really important roles, including, but not limited to:
Babies needs for Iron are particularly high after 6 months (11 mg!), and breastmilk or formula alone do not meet these needs.
Babies need to learn how to eat solids of different textures and learn how to chew. They actually have a unique window around 6-10 months when they are best able to learn to explore a variety of textures, and research suggests that babies fed exclusively liquid and purees by 9 or 10 months have a more difficult time with picky eating down the road.
Setting the stage so that by 12 months, the majority of baby's calories are coming from solids, rather than milk or formula. Without adequate practice, it's unlikely they will be able to make this transition overnight.
Reducing the risk of common food allergies.
So What Are the Common Allergens We Want to Introduce?
The landmark research that the new recommendations were built on specifically looked at peanuts and eggs, however, based on other studies and expert opinion, it's recommended that we introduce all allergens earlier than later. Personally, I start with egg and peanut, because to me, these are the most scary (and it is what the evidence is grounded in), but if you had an allergy in the family that you were particularly worried about, you could also start there (with your pediatrician's approval, of course).
Can You Only Give One Food at a Time When Starting Solids?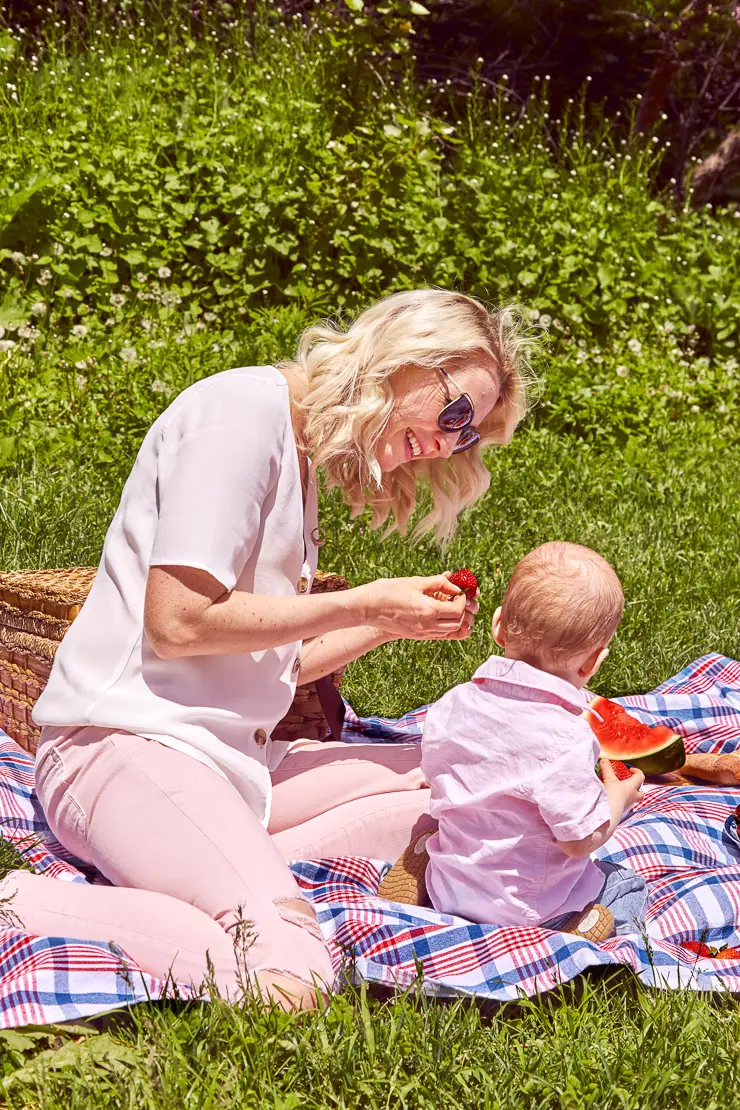 Experts used to recommend being very cautious with introducing allergens, and only giving one food and then waiting 3 to 5 days. This recommendation is a bit outdated, and how quickly you progress with your baby and food allergens is really up to your comfort level. The reason for this recommendation was that it simply allowed us to catch an allergy and identify the culprit more easily if you only fed that one food for a period of time. However, in real life, this would mean it would take you and your baby a LONG TIME to experience all of the common allergens, not to mention, start eating full meals with a variety of other important, nutritious foods. Also, who has the time/ energy to be SO deliberate on meal planning- the beauty of BLW is that baby can eat what you're eating!
The reality is that most allergic reactions will surface within minutes, but they can make an appearance up to 2 hours after ingestion, so if there IS a reaction, you'll know pretty fast – not likely DAYS later.
Because I get that you may be anxious (trust me, I was too), in my meal plan, I have done two days in a row of the same allergen (to keep it easy for you to keep track) before moving onto the next. We DO want to continue to give these common allergens often, however, rather than just doing the three trials and forgetting about it, as this helps baby maintain tolerance. The recommendation specifically for peanut allergies is three feedings per week (particularly if there is a predisposition to allergies), so I say just try to regularly incorporate the big allergens into your baby's meals. This sounds complicated, I know, but this is exactly why I designed this Baby Meal Plan for Starting Solids and Introducing Allergens for you!
When in the Day Should I Trial the Allergens?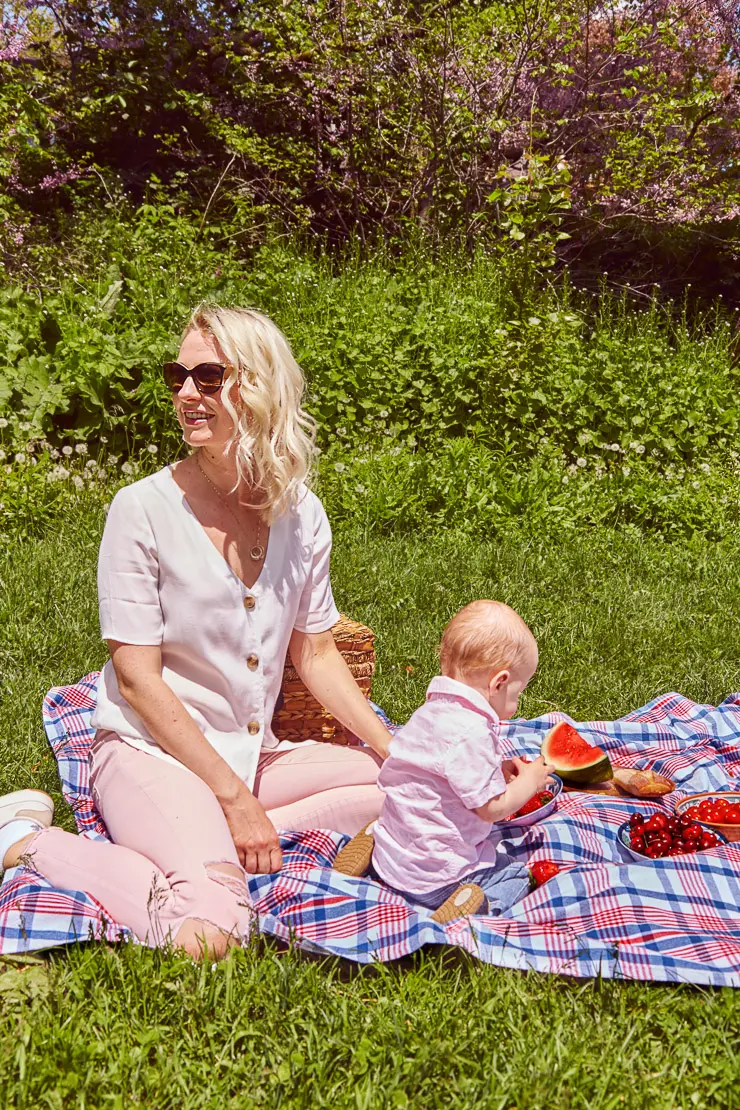 I recommend giving your allergenic trialing meals earlier on in the day – breakfast or lunch. This way, you have the rest of the day to monitor for any reactions, rather than serving something to supper and putting baby to bed where you don't really know what's going on. You want at least 2 hours before bedtime to monitor, but of course, in my opinion, the more the better.
To keep this simple for you, the meal plan is for one meal a day, and works up to a more substantial meal (with family meal components) as the month progresses. It's your call how quickly you start adding meals, or snacks once you start solids. If you're ready to do two meals right from the get go, you can repeat the items for meal two, split the meal in half, or offer some of the non-allergenic foods at meal two. It's just ideal that the allergen trialing happen earlier in the day.
How Will I Know If Baby is Having an Allergic Reaction?
and symptoms can typically be mild like a rash, or set of hives, but more severe symptoms can include swelling of the lip, eyes, or face, vomiting, hives all over the body, breathing symptoms like wheezing, or coughing, changing skin colour or sudden limpness.
About the 1 Month BLW Baby Meal Plan for Starting Solids and Reducing Food Allergies
This is just a sample based on some of my son's favourite foods and some easy ways to incorporate allergens for new eaters, while also loading up on those iron-rich foods. You can swap in whatever your family is serving that night, and remember to have fun! Starting solids shouldn't be stressful and baby led weaning should be not much more work than feeding yourself and the rest of your family.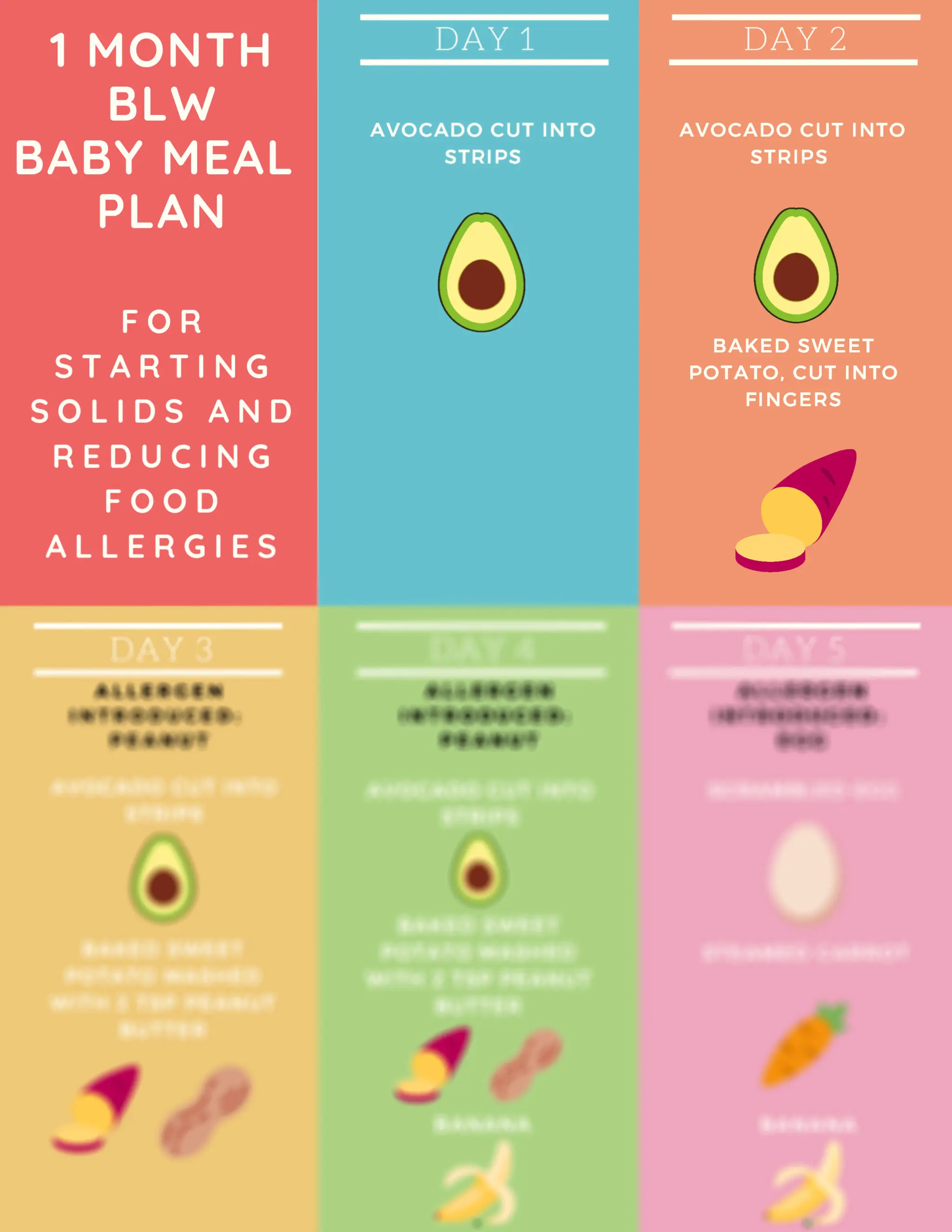 Want to get the full 1 Month BLW Baby Meal Plan for Starting Solids and Reducing Food Allergies including 16 exclusive toddler and baby friendly recipes? Sign up for my monthly newsletter and join my FB Group – the Millennial Mom's Guide to Mindful Meal Planning! There will be lots more freebies for subscribers and Facebook members coming soon, so you won't want to miss out!
Subscribe to Get the Baby Meal Plan Join Facebook Group
Moms, dads and caregivers – what were some of your tactics for reducing food allergies and starting solids?
Did you find this baby meal plan helpful?
Leave me a comment below!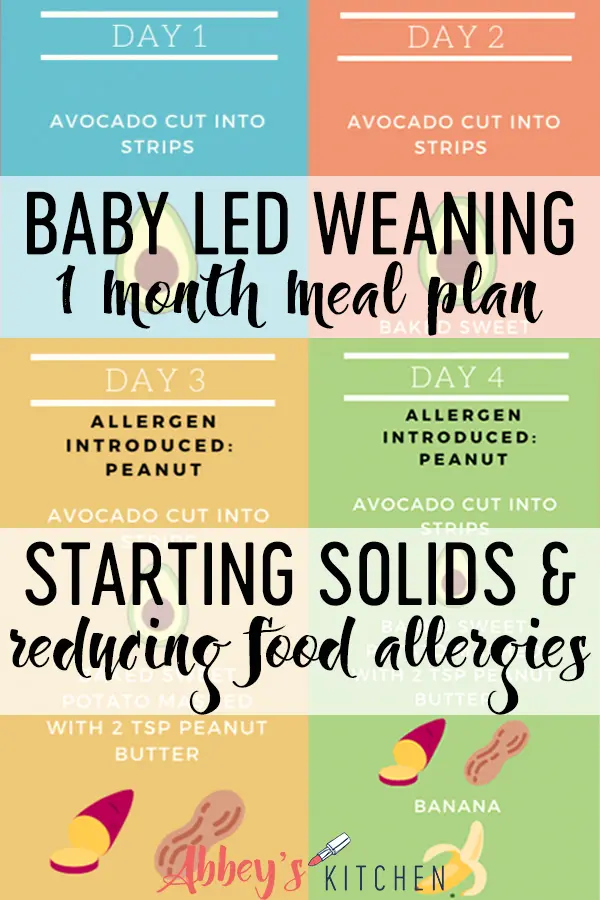 Updated on July 28th, 2020