A year into this parenting thing, I share the 11 most important personal core values I try to live by and hope to teach my son to help raise a self-sufficient good man.
A week after Mother's Day, and a month following my son's first birthday, I can't say I'm an expert at this parenthood thing. But I have spent my adult-life crafting a list of my most important personal core values that I personally try to live by that have been informed by my struggles, upbringing and the influence of my husband and in-laws. While teaching my son how to use his fork without stabbing himself in the eye, how to share his toy with Poppy and how to sign more have been recent learning accomplishments, I realize I have bigger fish to fry here in the life lesson department.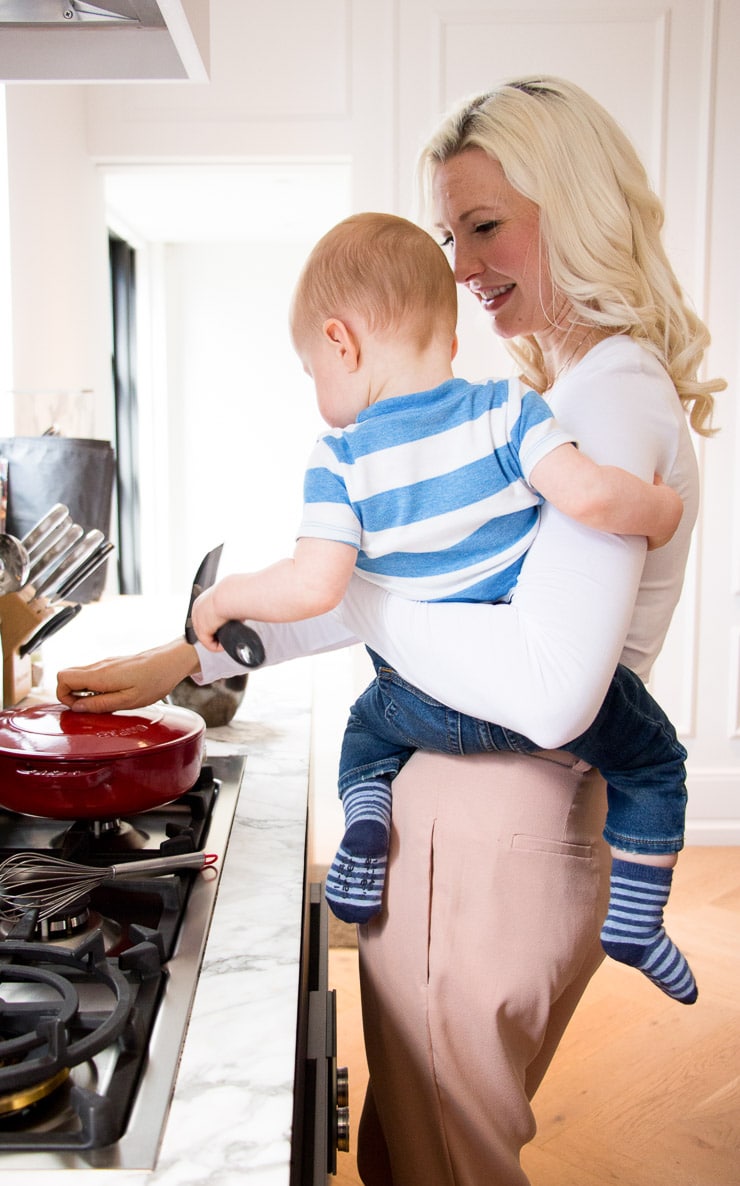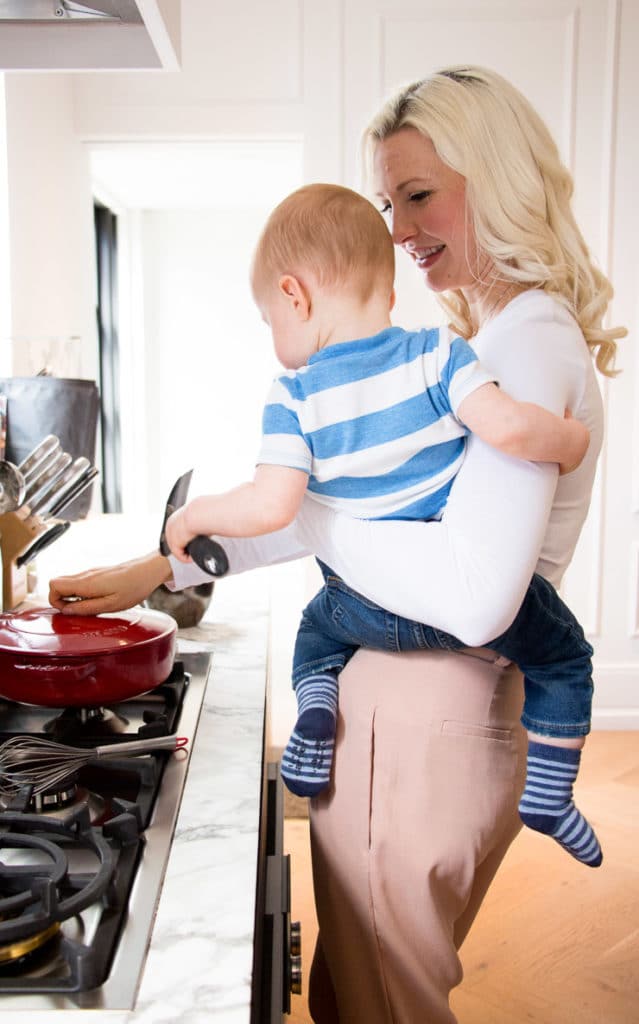 This week I was watching this commercial from the Dairy Farmers of Ontario where a father wrote a heart-felt letter to his kids about the values he hopes to instil in them. Call it hormones, but I legit cried. I'm not a farmer myself (though my husband technically is and comes from a long lineage of farmers), but the commercial really showcased how farming parents are just like the rest of us- we just want to raise good little humans! Now, I've got a lot to learn as a parent, but the video inspired me to think about the personal core values I hope to teach my son and to write him a letter of what I'm hoping he learns from his mama as my little man grows up.
My Top 11 Personal Core Values I Hope to Teach My Son
Be a Feminist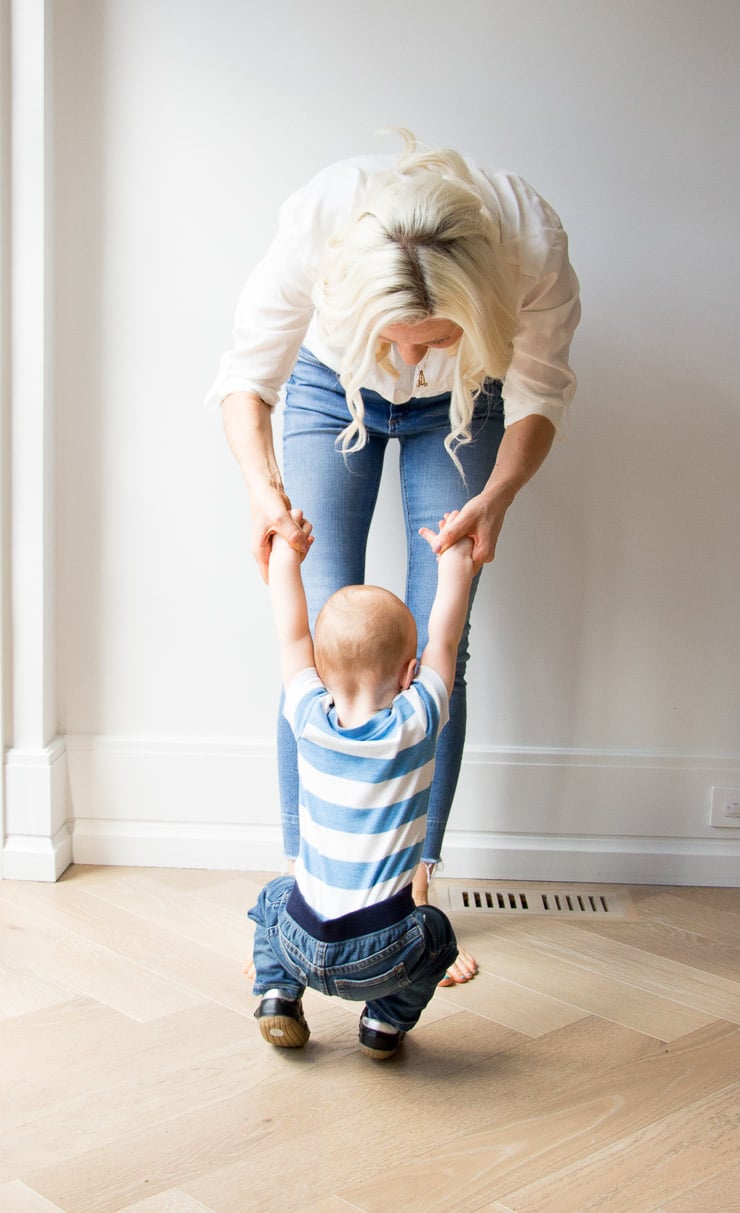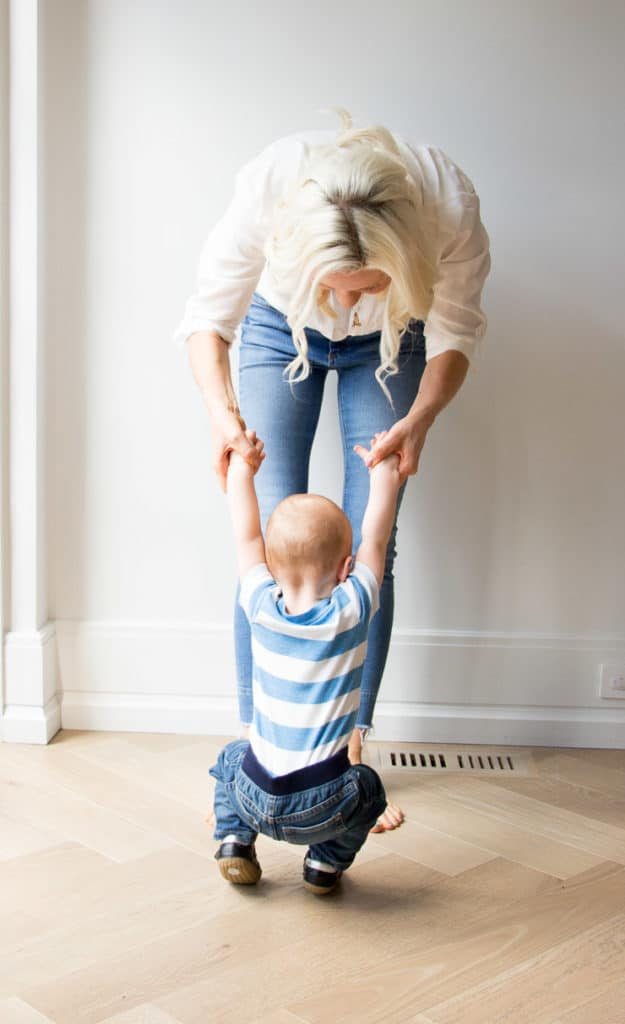 I could write a whole post on raising a feminist son but for the purposes of being succinct, let's just say very simply that I feel an enormous amount of responsibility to raise a good man who respects women. That means not only rejecting toxic masculinity in our house (see "Be Emotional" below), but also encouraging egalitarian household roles and chores, teaching him that "no means no", celebrating amazing powerful women, and allowing him to be shouty about injustice or sexist remarks when he see or hears them. Valuing women (aka half of humanity) isn't just about "loving your mother", it's should simply be the normal thing to do.
Be Emotional
Research shows that we tend to parent our boys differently than our girls, and that teaching them "to be a man" and "never cry" has lasting effects on their mental health and their relationships. I hope that validating my son's feelings and encouraging him to express them will help him become empathetic and sensitive to others' needs as he grows into a man with adult relationships.
Care for Others
Being a doctor, or a dietitian, or a rocket scientist is really important cool stuff, but I hope I raise a son who values being kind and caring of others above all else. While this ties into the whole feminist topic considering that us women are historically the caregivers, I hope that my husband and I can model how important and rewarding it is to be a caring and compassionate human being.
Love and Honor your Body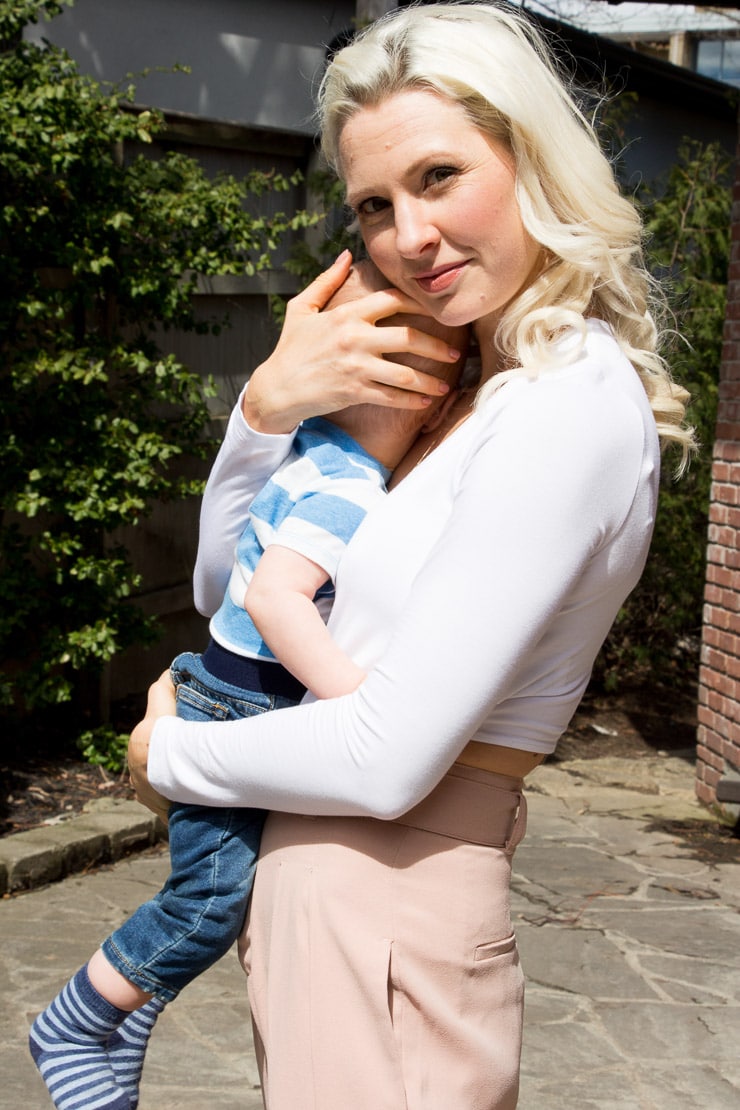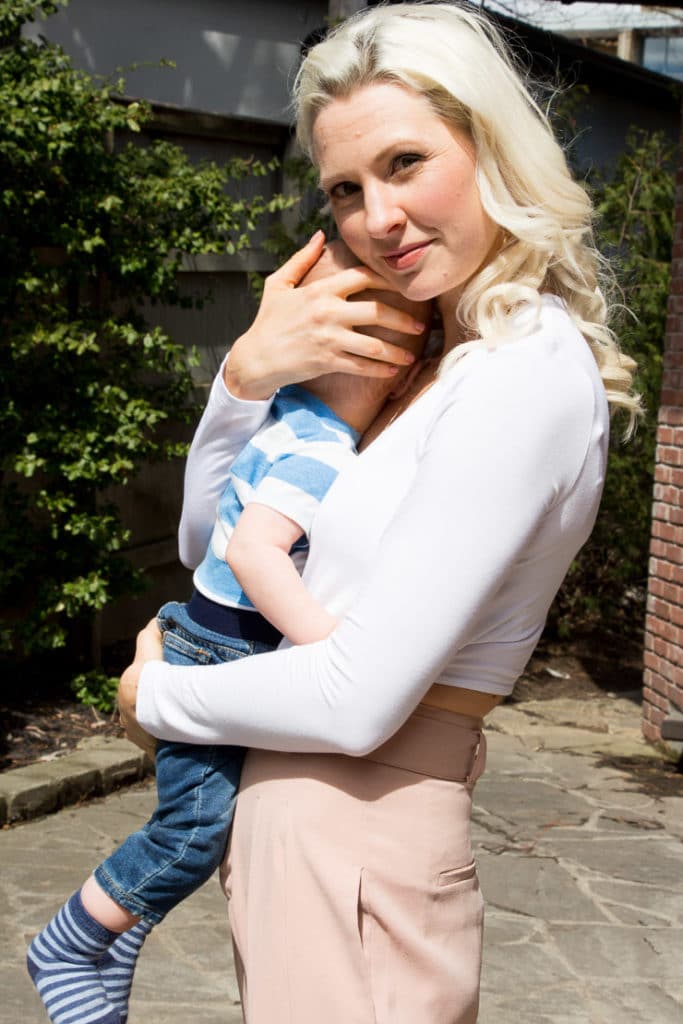 I may have a son, but sadly, that doesn't free him from the dangerous diet culture that stole years from my life. I hope to teach my son to love and honour his body by feeding it nourishing food, moving it in joyful ways, and letting it fall into its healthiest, happiest shape and size.
Be Humble
I know my family and I live a privileged life in so many ways. We are financially comfortable and do not need to choose between nourishing food and clothing ourselves. We have an amazingly loving "village" who support us and are here to help us raise our son and are healthy and happy. While you all know that I have a seemingly public life, I try my best not to obnoxiously flaunt some of these circumstances online (at least what I can help). It's just our household policy that I try not to share tons of photos of my house or any ultra-luxurious vacation pics on my Instagram feed – partially for privacy reasons, but also because I just think it creates unnecessary divides and interferes with building genuine relationships. My son will inevitably be raised "on the cloud", but I hope to teach him to count his lucky stars for his #blessed life while being calculated in which of these "blessings" he publicly shares.
Be Charitable (and Not Just for the Instagram Likes)
No, I'm not going to use this as an opportunity to humble brag about how or what charitable acts I engage in, because in my opinion that somewhat nullifies their power, but over the past few years I've learned how little stuff I actually need (and by default, Baby E needs). You don't have to be wealthy to have something to give ****; whether it's time, effort, knowledge, there's a lot of "extra" in our lives that would mean a LOT to someone in need. I hope that I can raise Baby E to value the experience of Tzedakah (otherwise known as Charity in Hebrew) without ever feeling the need to "sound a trumpet" about it to announce the good deed.
Be Reliable and Responsible
I have a lot of friends – like a LOT – but I can count on one hand the ones I can count on. Those are the people I really care about keeping in my life and that's the kind of person I want Baby E to be. I believe that reliable people have better life opportunities, forge deeper relationships, and have less uncertainty in their life. So Baby, I hope you will become a straight-shooting reliable friend that people KNOW have their back. If you don't want to do something, just don't say yes, and if you say yes, show up smiling.
Dream (and Go) Big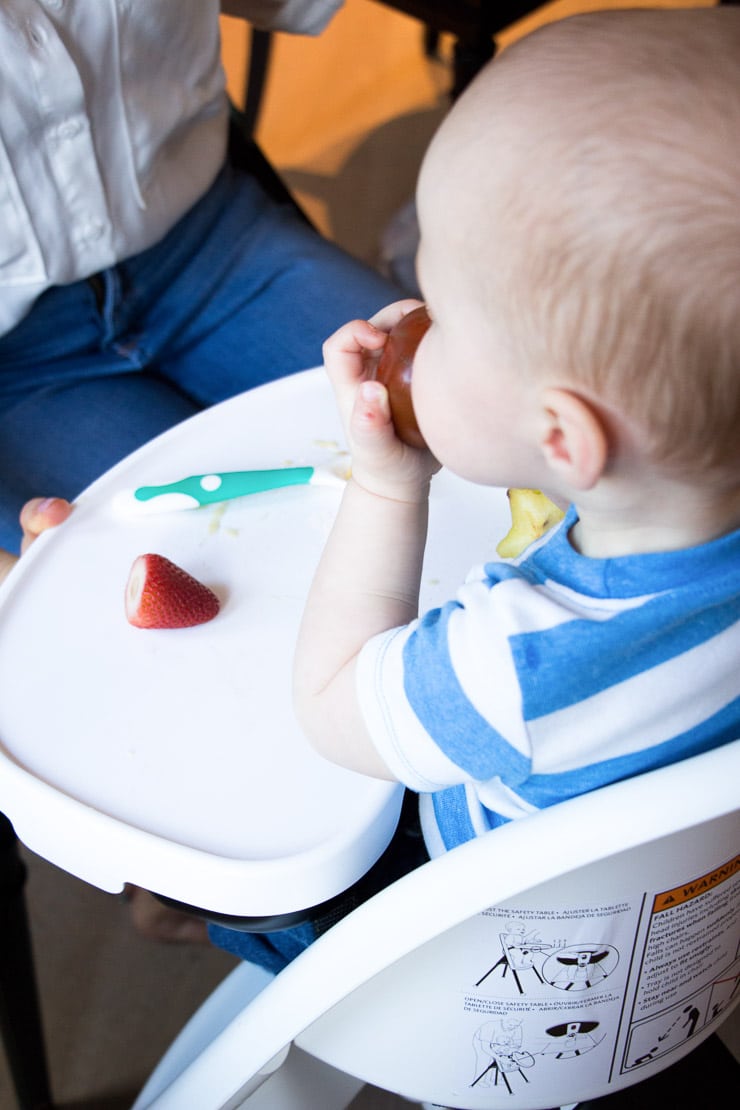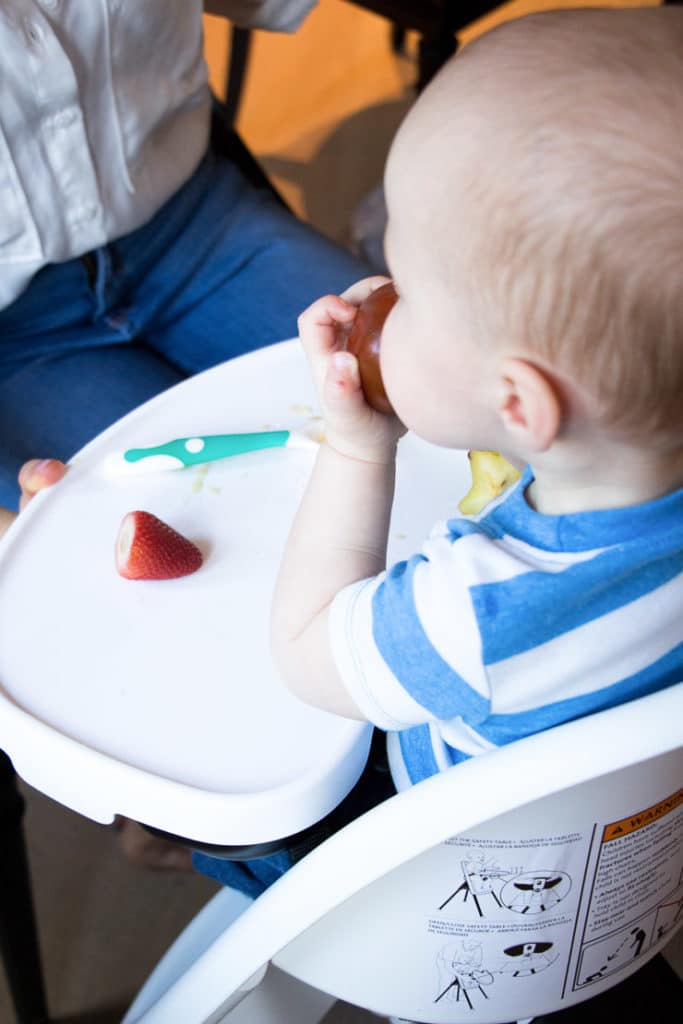 I'm ambitious to a fault, but I still think it's an important core value I hope to instil in my son. I mean, people thought I was crazy when I dropped out of a prestigious graduate school with a full scholarship to turn my hobby blog into a full-time career. My husband also is entrepreneurial and maybe even more ambitious! Does this kind of life lend itself to its own challenges? Yes, yes, of course. But achieving greatness is never an easy road. I am a big believer in setting SMART goals and creating a carefully planned strategy for achieving them, but it all starts with some colourful, creative, playfully wild dreams. Reach high, baby, and don't let anyone tell you "you can't".
Self-Motivate
I don't believe that children (not even Millennials!) are inherently lazy. I also don't believe that children need to work so hard they deprive themselves play and pleasure, while parents nag them relentlessly to "do" more. I do however, believe in the value of finding things we're passionate about and doing the best damn job that we can. I hope, with some encouragement, that I can inspire my son to use those amazing dreams of his to self-motivate sustained effort (even in the absence of immediate reward).
Welcome Mistakes
My husband and I are both admittedly type A perfectionists, so I know this is going to be a hard value to sell with enthusiasm. But I can say that resisting mistakes cost me more opportunities than just jumping in and welcoming "failure". I hope to find little ways to help my son normalize, expect and celebrate mistakes, and teach him that these opportunities serve as powerful tools to help him grow.
Question Everything
I"m probably going to regret typing this once Baby E starts asking me about legit every word he hears (and trust me, some words he probably shouldn't be repeating) but I want to raise a kid who thinks critically. I want him to question why we maintain certain religious traditions millennium after they lose their practical meaning. I want him to ask why he doesn't have any dresses in his closet. I want him to ask why he has to have his vaccine when his friend doesn't. I want my son to know that it's okay to ask an adult WHY before doing something (and that "because I say so" isn't a great answer). I'm prepared to try to answer the tough questions (and I'm sure I stumble through most of them), but I hope to create an environment where my son feels confident enough to ask.
So moms, dads and other caregivers, I would love to know what are some of your personal core values that you want to teach your kids?
What do you think of my values and parenting goals? Leave me a comment below with your thoughts!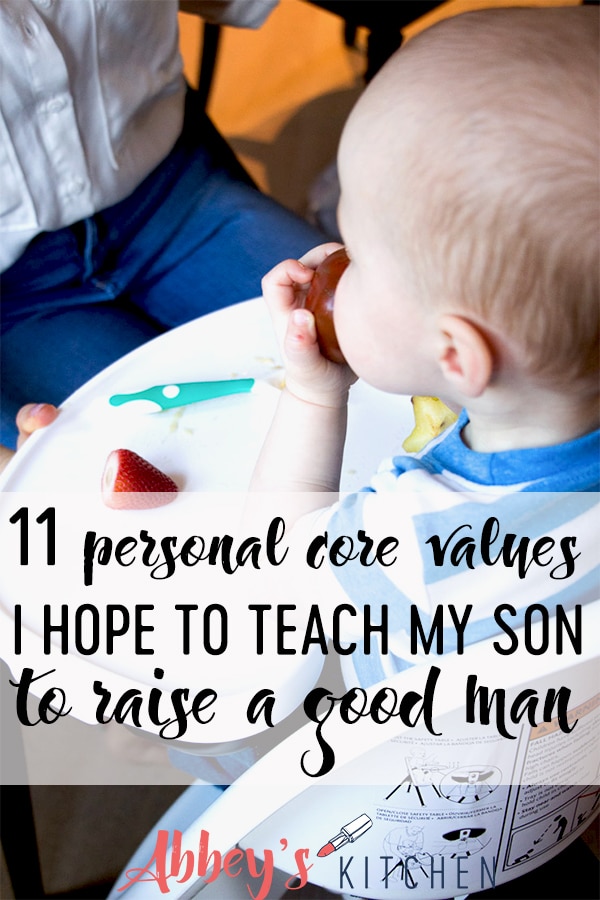 Disclaimer: This post was developed in paid partnership with Dairy Farmers of Ontario, but all opinions are genuine.
Updated on August 4th, 2020