I share my ultimate exclusively pumping & breastfeeding essentials guide to make sure you're set up for an easy nursing journey.
If there was anything that I felt was an unexpected struggle with this motherhood, it was breastfeeding. Or in my case, since my breastfeeding journey was cut short, it was exclusively pumping. In my process, I tried a LOT of products, and I've compiled a list of my favourites to make this breastfeeding or pumping thing easier.
Best Pumping Essentials
Double Electric Breast Pump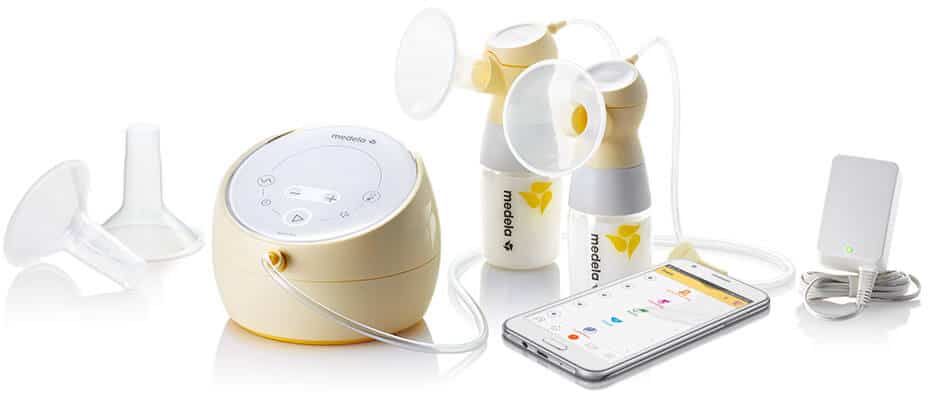 There are lots of breast pumps on the market and I myself have tried a LOT of them. For those mamas who are exclusively pumping, you'll definitely want a pump that is powerful, which is why I like the Medela Sonata. It's very quiet, super powerful, but gentle on those sore nips. You're welcome
Hand Pump
It's never a bad idea to have a backup hand pump near-by, especially for those of us exclusively pumping mamas who rely so pump on our pump.
Silicon Breast Pump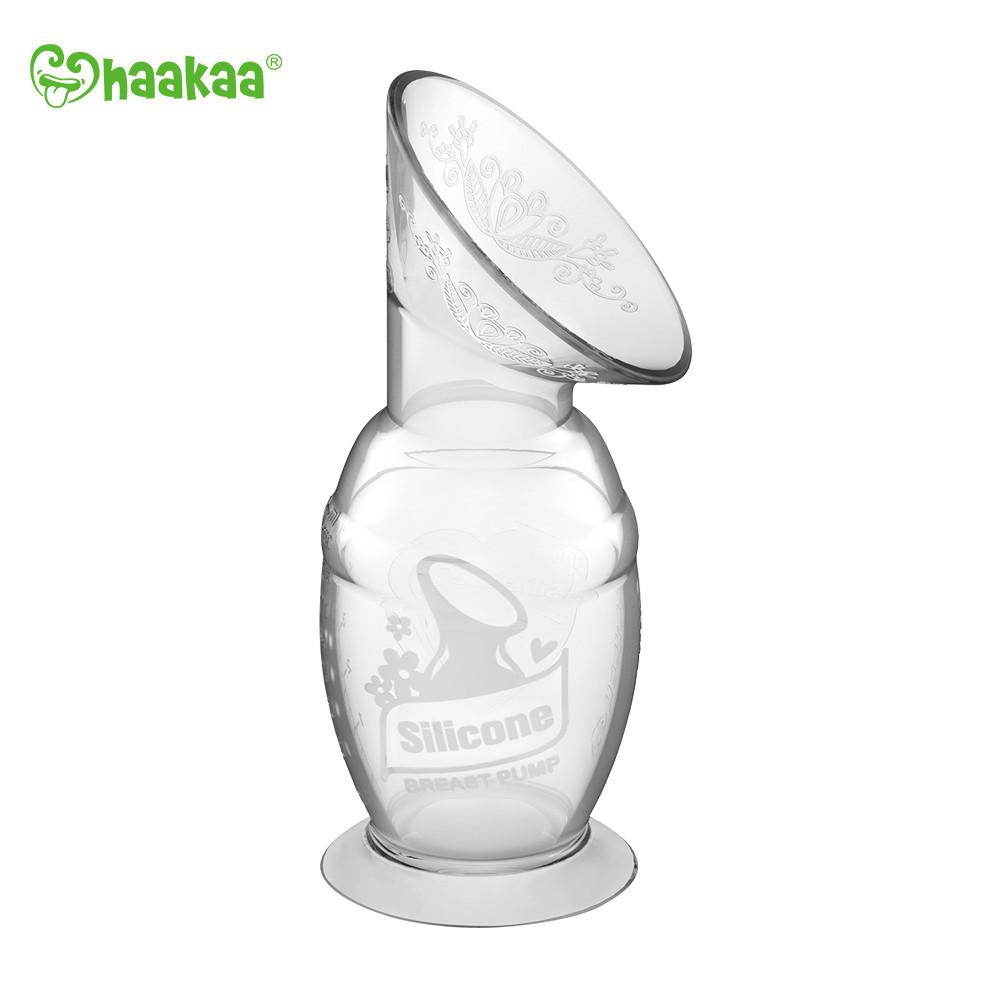 This is genius and is great even if you're not planning to officially pump, but need to catch any breastmilk on one breast while you feed from the other. Hey, we don't want to stain our clothes and we DEFINITELY don't want to lose any precious milk.
Breast Pump Spare Parts Kit
If you're exclusively pumping and don't want to spend your entire day washing bottles and supplies, I highly suggest getting an extra set of spare parts so you have a few you can swap out as needed.
Extra Valve Membranes
Your pump should come with membranes, but you will want to replace these every month if you're exclusively pumping (or even just pumping often) as they start to lose their integrity and your suction will suffer.
Extra Tubing
It's not uncommon for tubing to get water in it and get moldy and therefore unsafe to use. If water every gets into the tubing, it's time to replace them.
Pumping Pal's Flanges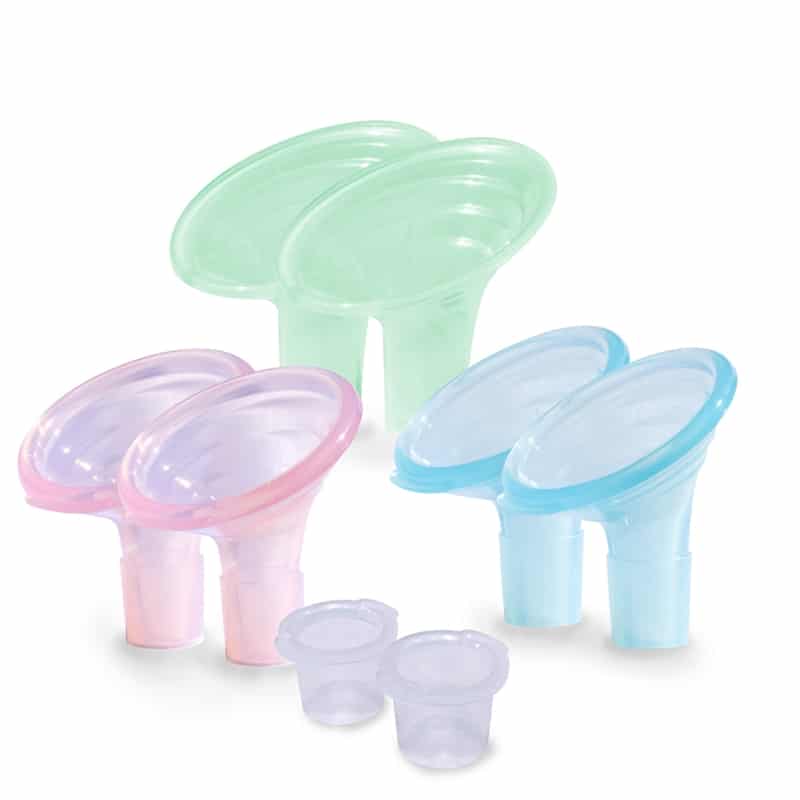 These flanges changed the game for me when I was ready to give up exclusively pumping. I was constantly getting clogged ducts, but these flanges fit into most pumps, and promote better flow of milk meaning less irritation, less constriction and better comfort. I also found I got SO MUCH MORE milk when I used them.
Best Bottle Feeding and Breastfeeding Essentials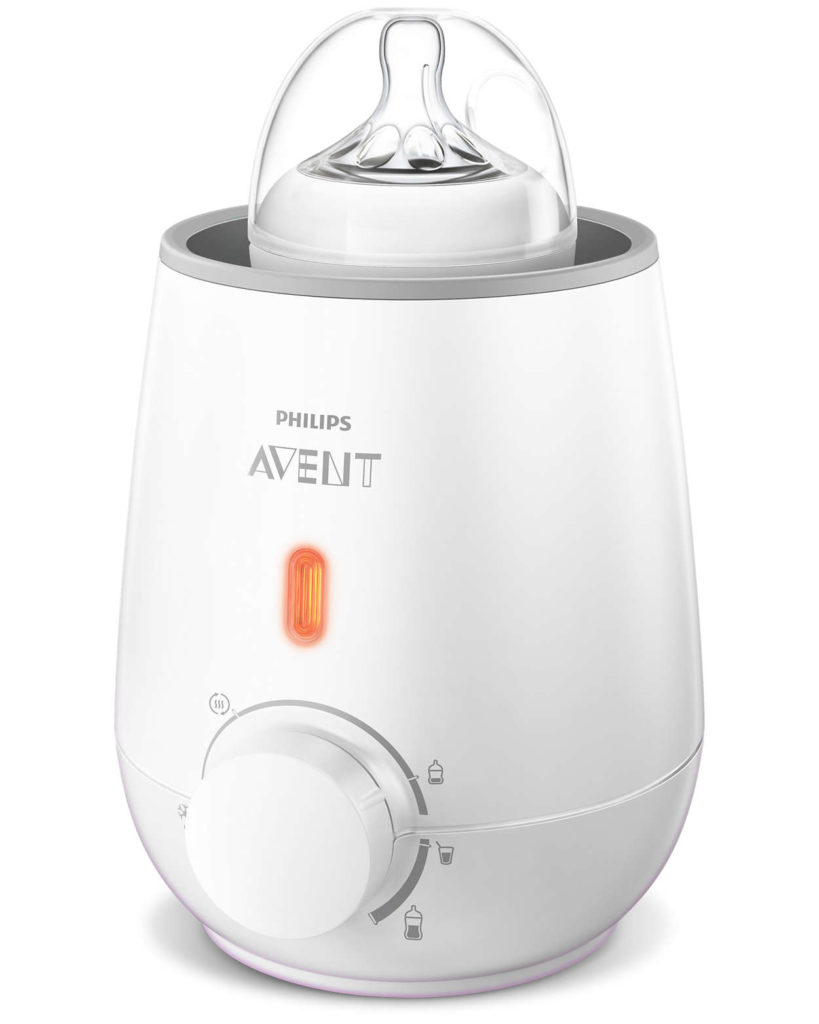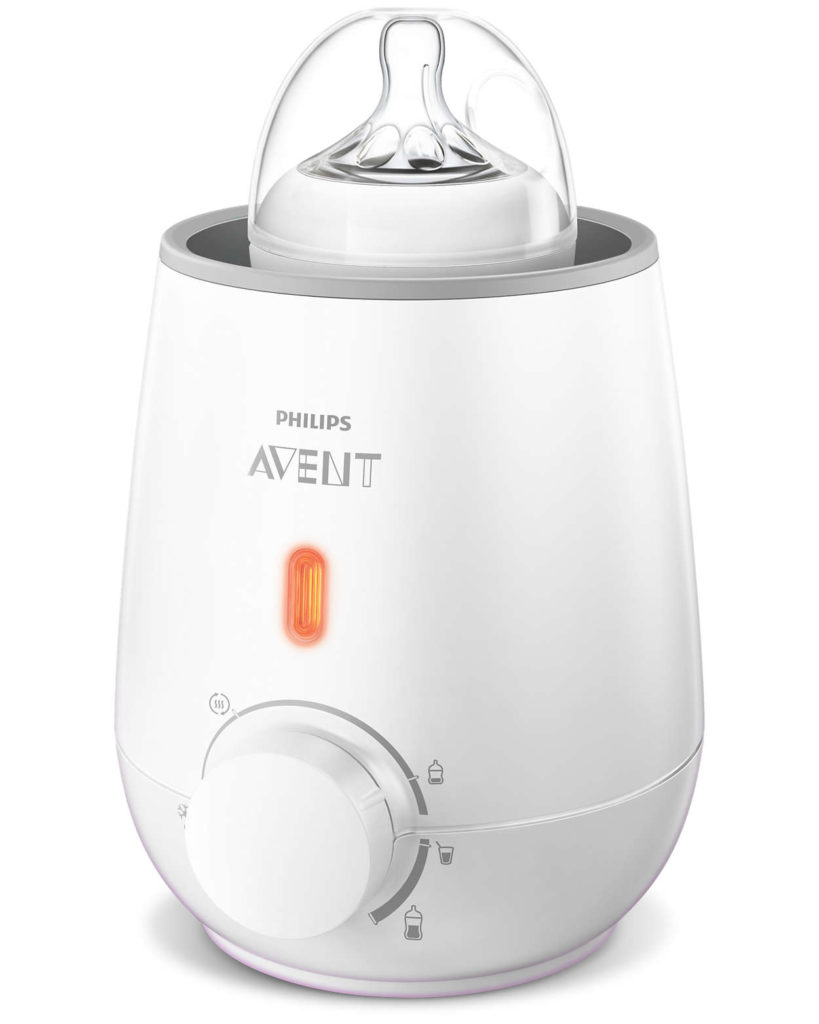 I have three different bottle warmers, but I find this one is the fastest. And when a baby is whining (or it's the middle of the night), SPEED IS KEY.
Anti-Gas Bottle
We tried a ton of bottles when we started our bottle feeding journey and these seemed to be my son's favourite (and also very easy to find!) I like that it vents the air to reduce gas, and it has a variety of nipples that can grow with baby.
Extra Bottle Nipples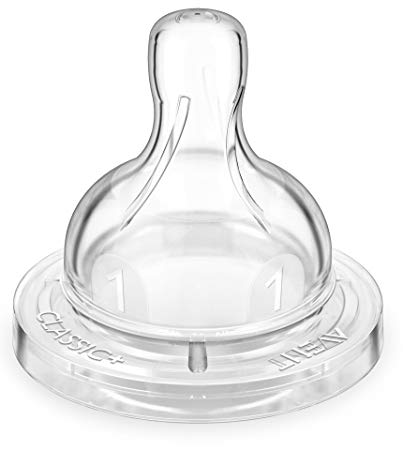 As baby gets older, and stronger, they may start collapsing the nipple and you'll need a faster flow.
Best Pumping and Breastfeeding Hygiene and Safety Products
Bottle Sterilizer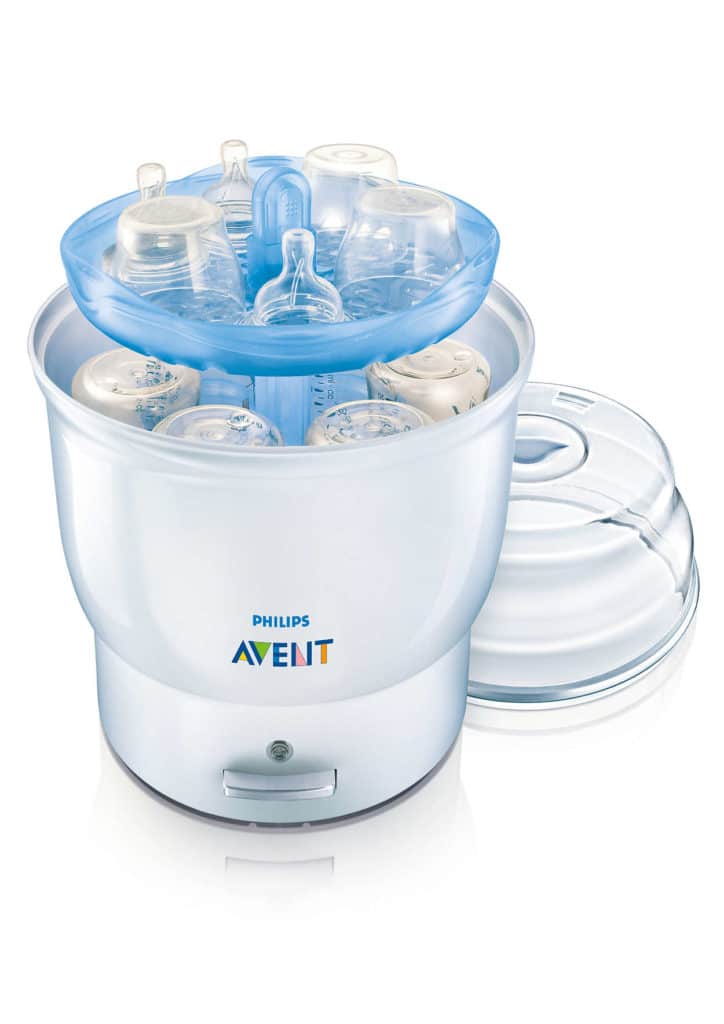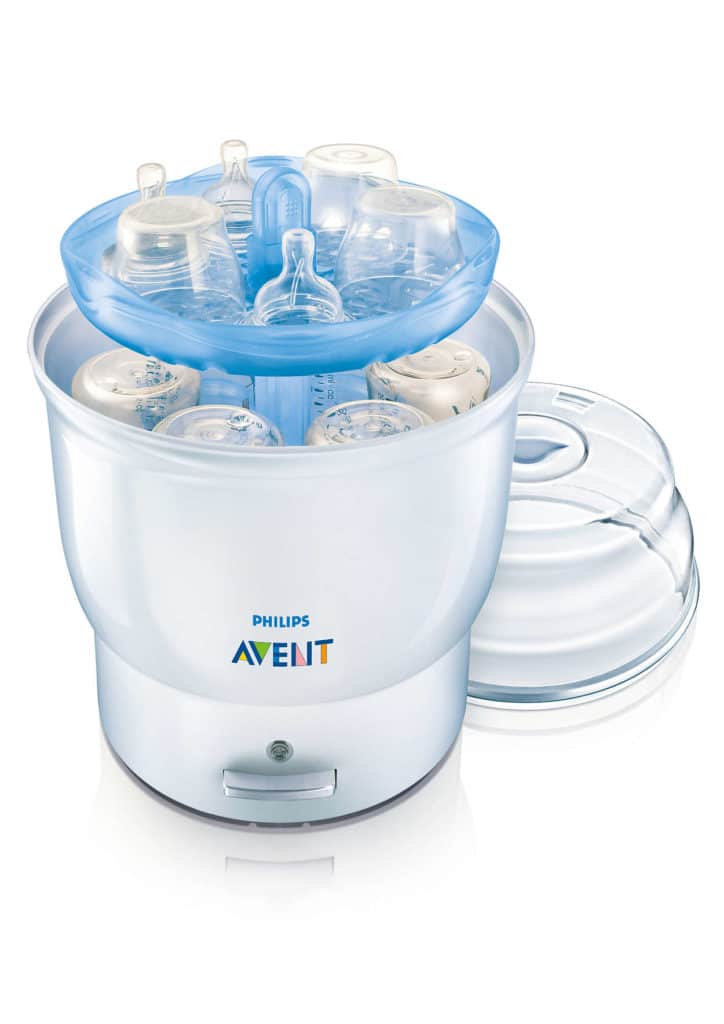 There are a lot of opinions on how long you should be sterilizing bottles for. Some sources recommend a year, others suggest the first four months, and other's still say just when you first take the bottle out of its box. Either way, I like a microwave bottle sanitizer because it doesn't take up precious counter space and it's also pretty inexpensive.
Bottle Sanitizer Bags
If you are travelling with your baby and/or pump, you'll love these sanitizer bags which are way easier to pack in your bag compared to the big container.
Cooler and Ice Packs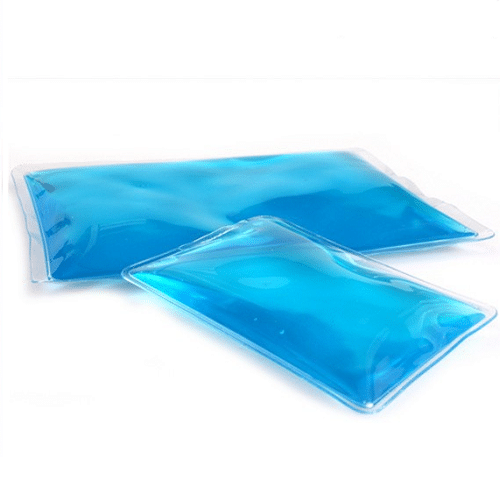 If you're pumping on the go, you'll definitely need somewhere cool to store your milk so I always recommend getting a good bottle cooler with some ice packs that will keep your milk cold as long as possible.
For days I am on the go and need to clean my pump on the fly, I love these breast pump and bottle wipes. And BONUS: these are great for also cleaning the table or high chair in restaurants before your babe sits down to eat.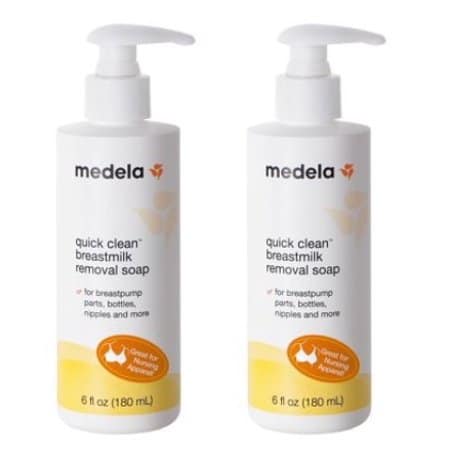 Ugh sometimes that fatty milk can be really hard to get off of your bottles, so this hypoallergenic no-scrub soak for bottles and pump parts is awesome. It even helps clean breastmilk off of nursing bras!
Bottle Brush
You'll need a proper bottle brush to get into those nipples and tall bottles!
Bottle Drying Rack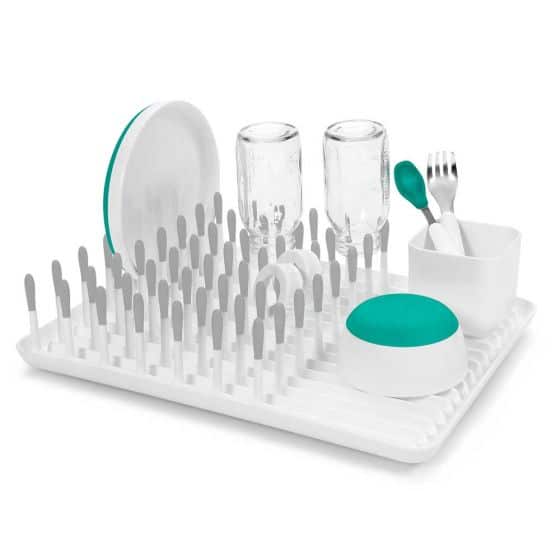 I love this "grass" drying rack for all of your bottles, nipples, soothers and other baby feeding parts!
Best Breastfeeding Comfort Tools
Breast Shells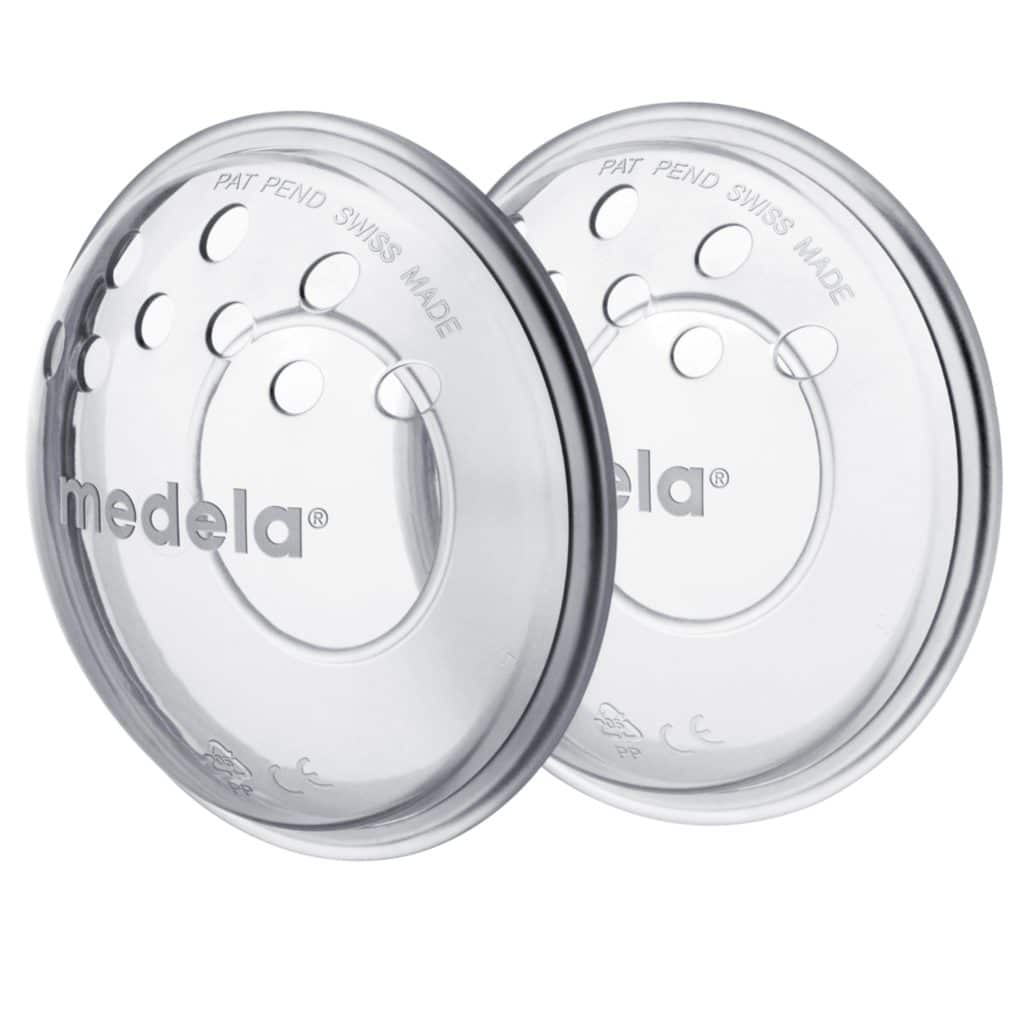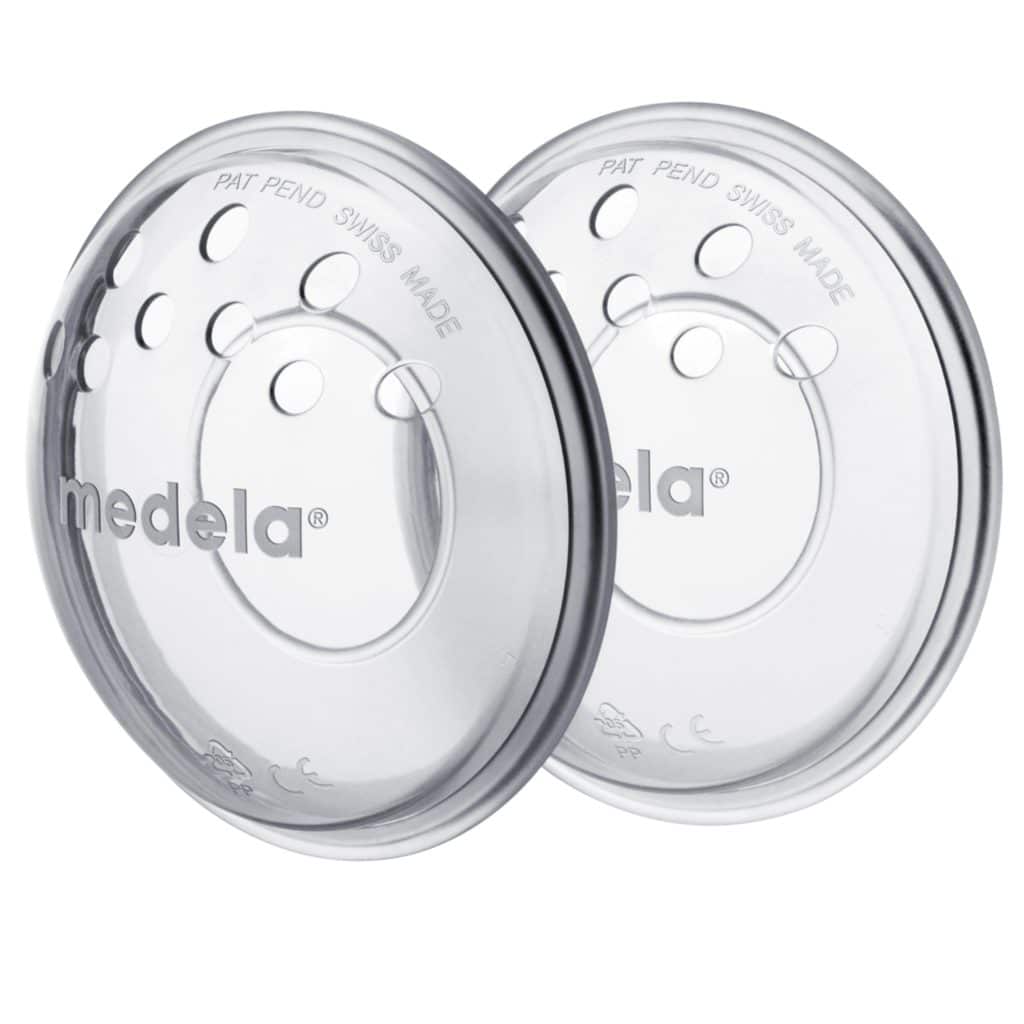 Exclusively pumping and breastfeeding can definitely take a toll on the old nips. I love these breast shells because they help reduce friction, soothe, and collect any leftover milk so you don't leak.
Nipple Shield
If you are struggling with breastfeeding due to flat or inverted nipples, latching issues, soreness or overactive letdown, you may want to speak to a lactation consultant about trying a nipple shield. Personally, it wasn't enough to help us overcome some of our struggles, but it definitely has helped a lot of moms!
Nursing Pads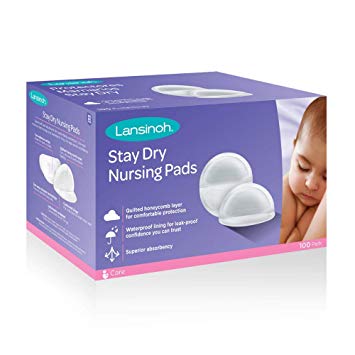 You know, for the leaks.
Gel Soothing Pads
These things SAVED ME when my nipples got super sore from relentless pumping.
Nipple Wipes
Nothing is more annoying than getting little crusty bits of milk stuck in the crevaces of your nipple that you then have to PICK OUT while trying to have a relaxing shower or bath (side note – you're a mom, you will never have a relaxing shower or bath again). Clean things up with one of these nipple wipes after a breastfeeding or pumping session and you won't have so worry about milk getting dried on and stuck.
Freemies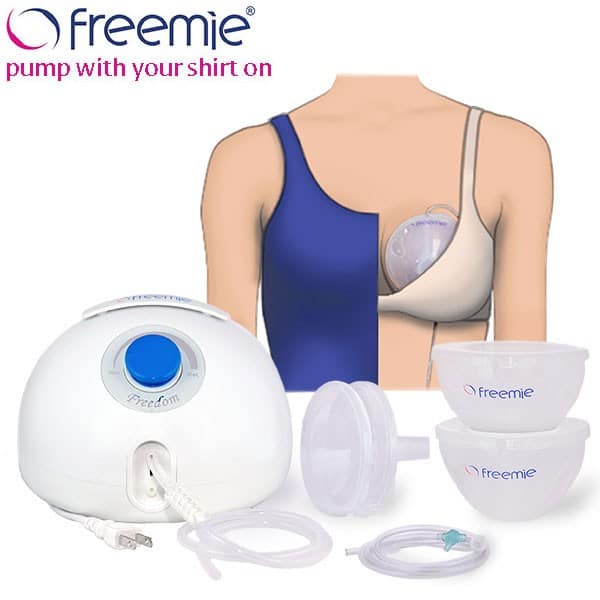 This is a pretty awesome product that is compatible with most breast pumps but it allows you to pump discretely right into your bra. This makes it even easier to move about, even NAP, while pumping.
Pumping sucks (like, literally), but it doesn't have to HURT. These cushions help reduce pain and discomfort, increase milk production and ensure a perfect fit.
Breastfeeding Pillow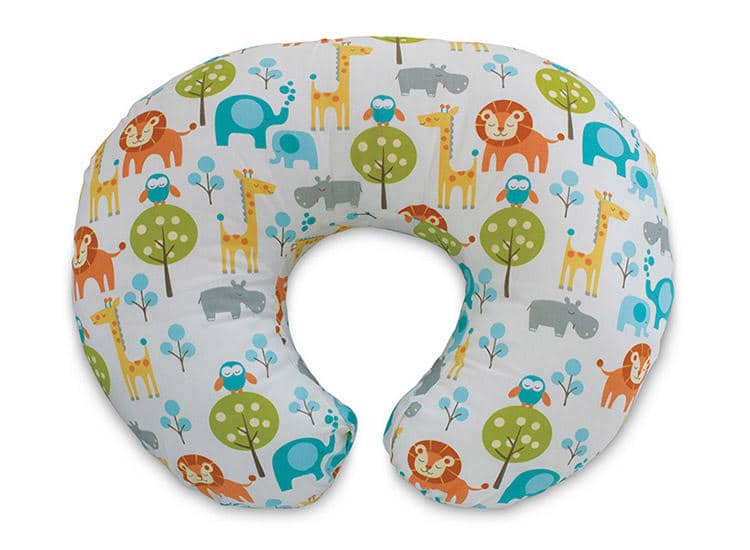 Trying to nail the perfect breastfeeding position can be tough and sometimes we just need a little support to get babe into place without cranking our neck.
Dr. Newman's All-Purpose Nipple Ointment aka APNO (with this MUST TRY HACK)
The world is very lucky that a man named Dr. Jack Newman decided to become interested in breastfeeding. As a Torontonian, we are also lucky to have him and his clinic in our back yard. Newman created this ingenious nipple cream that is a unique combination to help inflammation, bacteria, thrush and nipple soreness. Here's a hack – ask your doctor to add a little ibuprofen to the mix to help even more with serious pain. This legit saved my breastfeeding relationship.
Best Breastfeeding and Pumping Clothing
Pumping and Nursing Tank
These are SURPRISINGLY hard to come by, especially considering how many moms out there have to go back to work early and pump. I've tried a TON of pumping apparel and I love this one because I can wear a tank under my button up blouses, and not have a bare tummy or back when I pump in public. I literally wore this in beige and black EVERY SINGLE DAY for a year. This tank also works for nursing mamas by just unhooking the snap.
Pumping and Nursing Bra
So there are lots of great nursing bras on the market, but NOT SO MUCH when it comes to pumping bras. Most pumping bras I tried in the early days were strapless and wrapped around your body so I would have to take my bra off to put one on. SUPER ANNOYING when you have to pump multiple times a day. This is the first one I've seen that was comfortable enough I could wear it to bed and then easily insert my flanges. Again, I have turned everyone onto this particular product and brand because it is AMAZING.
Breast Pump Bag
You need a bag that will hold a large pump, plus all of the accessories, and look stylish. Bonus points for the fact that this bad boy also as an insulated area so it's great for storing milk when you're out and about.
Nursing Cover
This also works for pumping modestly. I like this nursing cover because it's more like an apron so you can peak in on the sides to see your latch. Especially in the first few weeks, breastfeeding is NOT easy and you probably won't be able to do it blind.
Burp Clothes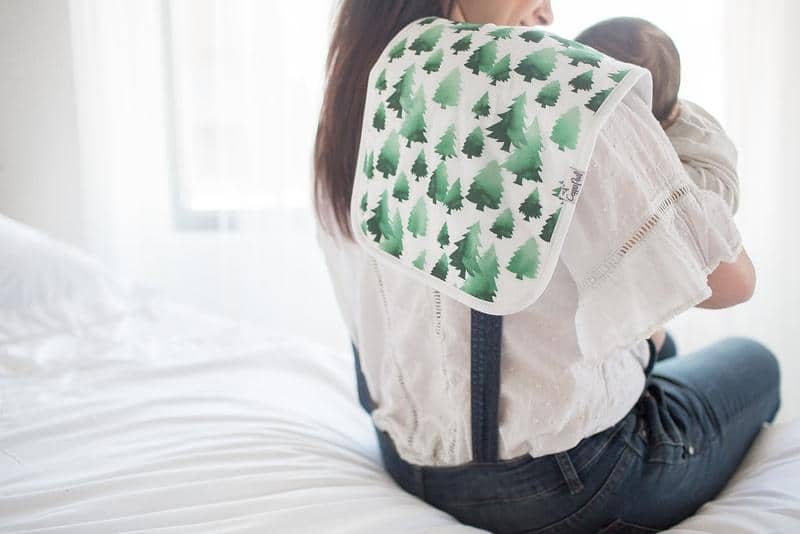 This is for your clothes, obviously because hey, spit up happens.
Breast Milk Storage
Milk Storage Freezer Bags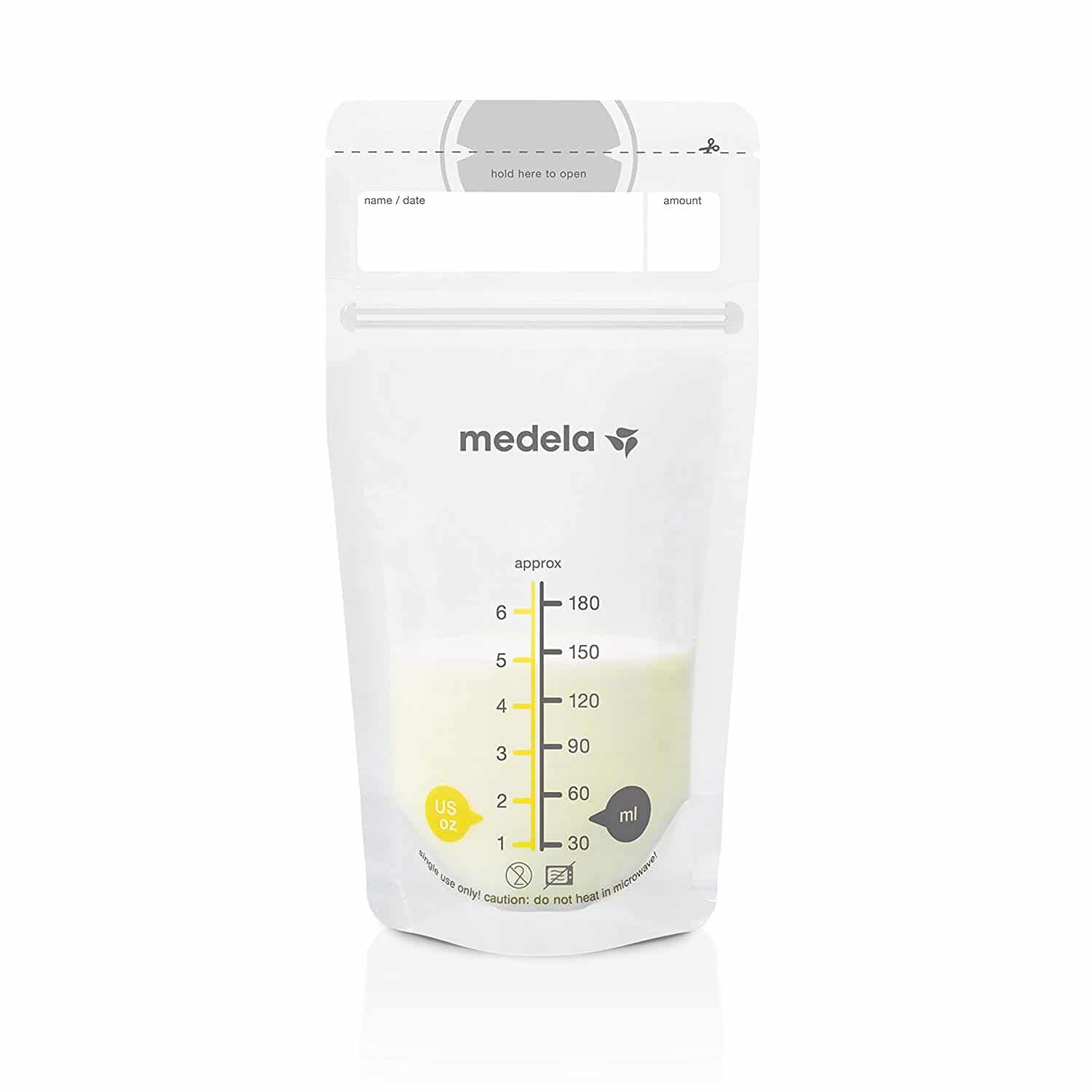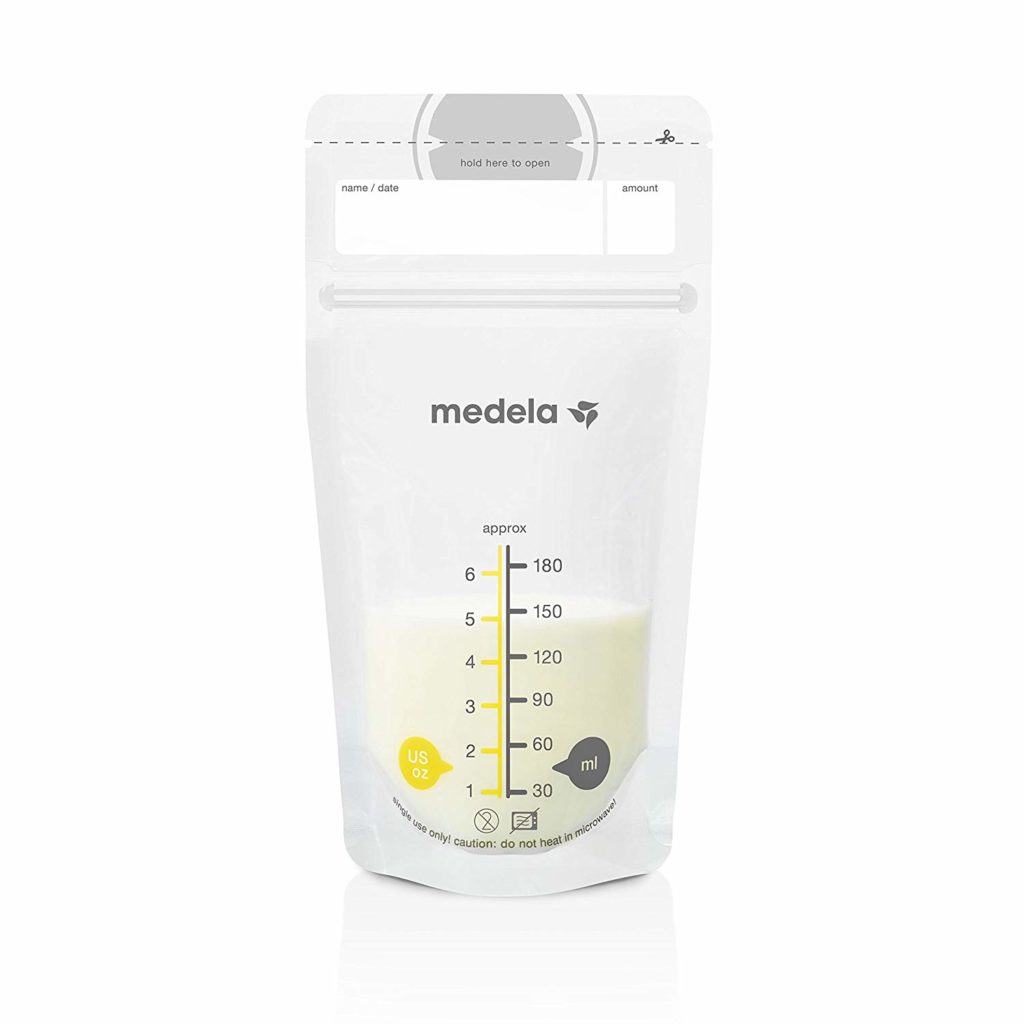 If you're producing enough milk to store, I like these storage bags because you can record the amount and date/time and they freeze fairly flat.
Milk Storage Bottles
If you're a "just enougher" and not trying to freeze much, it's more economical to store in plastic bottles.
If you're trying to keep track of breastfeeding sessions, pumping volume and schedule, and how much you're freezing, you'll definitely want to download an app.
Breast Milk Supply Support & Supplements
Sunflower Lecithin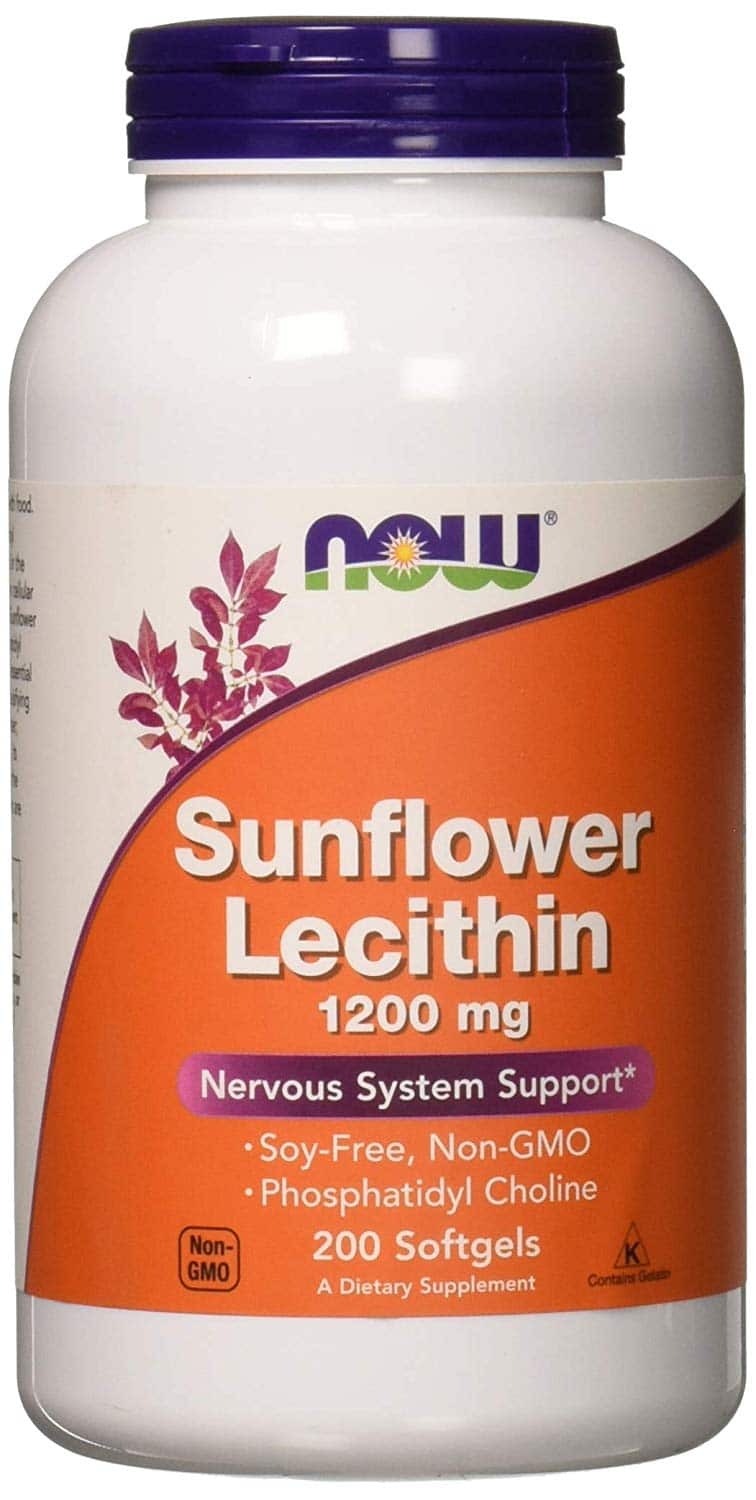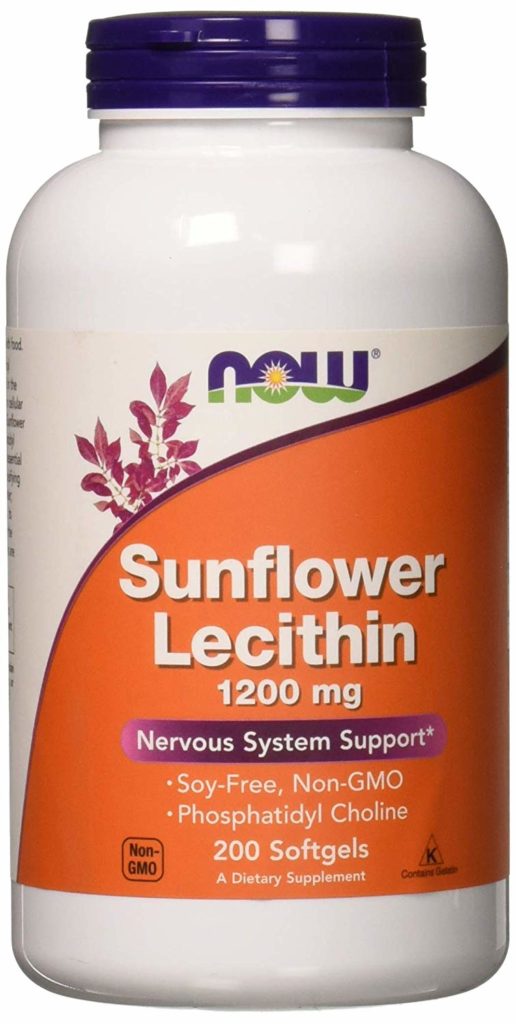 For mamas who are prone to blocked ducts and mastitis, lecithin may help reduce the stickiness of milk by increasing the percentage of polyunsaturated fats. Personally, I took it every single day since I had my first bout of mastitis.
Breastfeeding Tea
With a combination of herbs known as "galactagogues" for breastmilk production, this stuff tastes really good and is a tasty way to get your fluids – and trust me, you need a LOT of that.
Breastfeeding Supplement
Again, not a ton of research on this but it's a natural combination of galactagogues, and I felt like it helped me so it may be worth a try.
Breastfeeding and Pumping Services
Breast Massage/Acupuncture/ Physiotherapist Ultrasound
Mamas who have had mastitis know it's NO JOKE. If you decide to start weening in that second half of baby's life, then you know you definitely run the risk of getting clogged ducts if you go too fast. I've had mastitis 4 times, so I know, it's really not fun. I have tried a lot of services, and have found a combination of acupuncture, breast tissue massage (often administered by an acupuncturist or physiotherapist who specializes in blocked ducts), and therapeutic ultrasound can help break up those sticky clogged ducts and get you some relief.
Lactation Consultant
For mamas who are expecting, I strongly suggest reaching out and connecting with a lactation consultant before you even give birth. I also suggest seeing someone immediately after you deliver so you get off on the right path before problems and pain arise.
Pediatric Dentist for Tongue or Lip Tie Release
One of the major reasons why women struggle with breastfeeding is that their little one suffers from a lip or tongue tie (or both!) Mine had both and that was one of the major reasons we got off to a bad start with breastfeeding. When you see a lactation consultant, make sure they assess for a lip or tongue tie and refer you to an appropriate practitioner to discuss having it removed. Sounds scarier than it is – I promise it was no big deal.
Become an Abbey's Kitchen Subscriber
Want to see all of these products in one easy place? Check out my Amazon Affiliate Shop for Breastfeeding & Pumping Mom Essentials.
While you're there you can also check out these shops:
0-6 Month Old Mom & Baby Essentials
6-12 Month Old Mom & Baby Essentials
Favourite Baby Feeding Essentials
You may also find these blog posts helpful:
Are you a mom looking for some simple easy meal planning tips for your kids? Join my private facebook group here.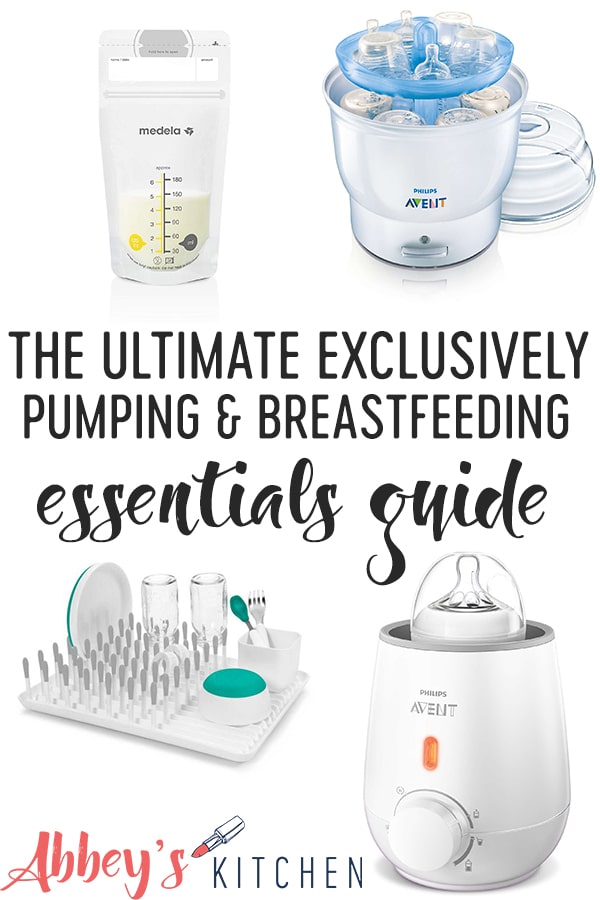 Updated on August 31st, 2022