We talk about why weight loss diets that work are a mystical diet industry lie and dive into the idea that losing weight isn't the key to improving your health.
Do a quick Google search for "Top 10 New Year's Resolutions" and you'll find that three resolutions top the charts on almost every survey: eating better, exercising more, and – drumroll – weight loss. It goes without saying that as a society, we're all about appearances, and we have a special fascination with body weight. The great weight loss diet has become a spectator sport, with shows like The Biggest Loser and Extreme Weight Loss capturing our attention on major television networks; the personal transformation story is always a sure-fire hit. And while everyone loves a success story, many of us might secretly admit to a little morbid curiosity when it comes to shows like My 600-lb Life. As of 2013, Wikipedia had 22 entries under the category "Fitness Reality Television Series" but it's safe to assume that number has likely doubled in the last few years.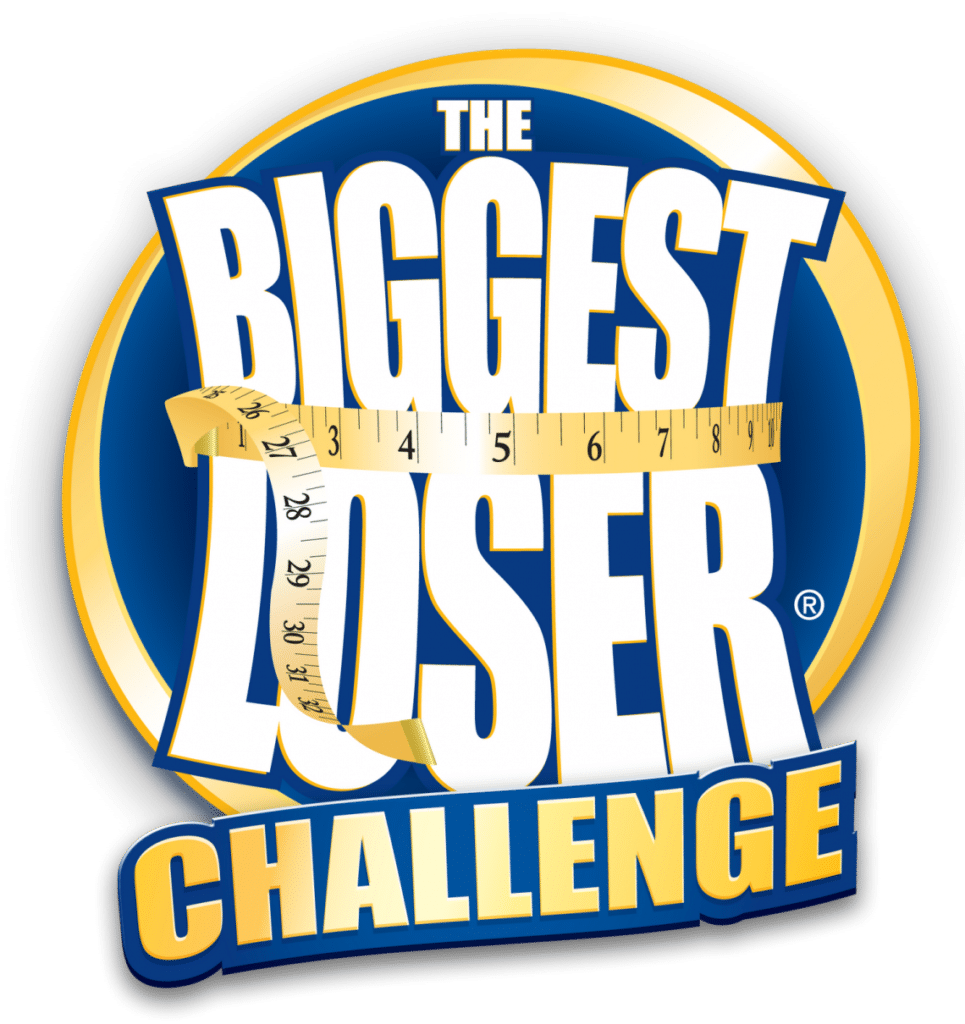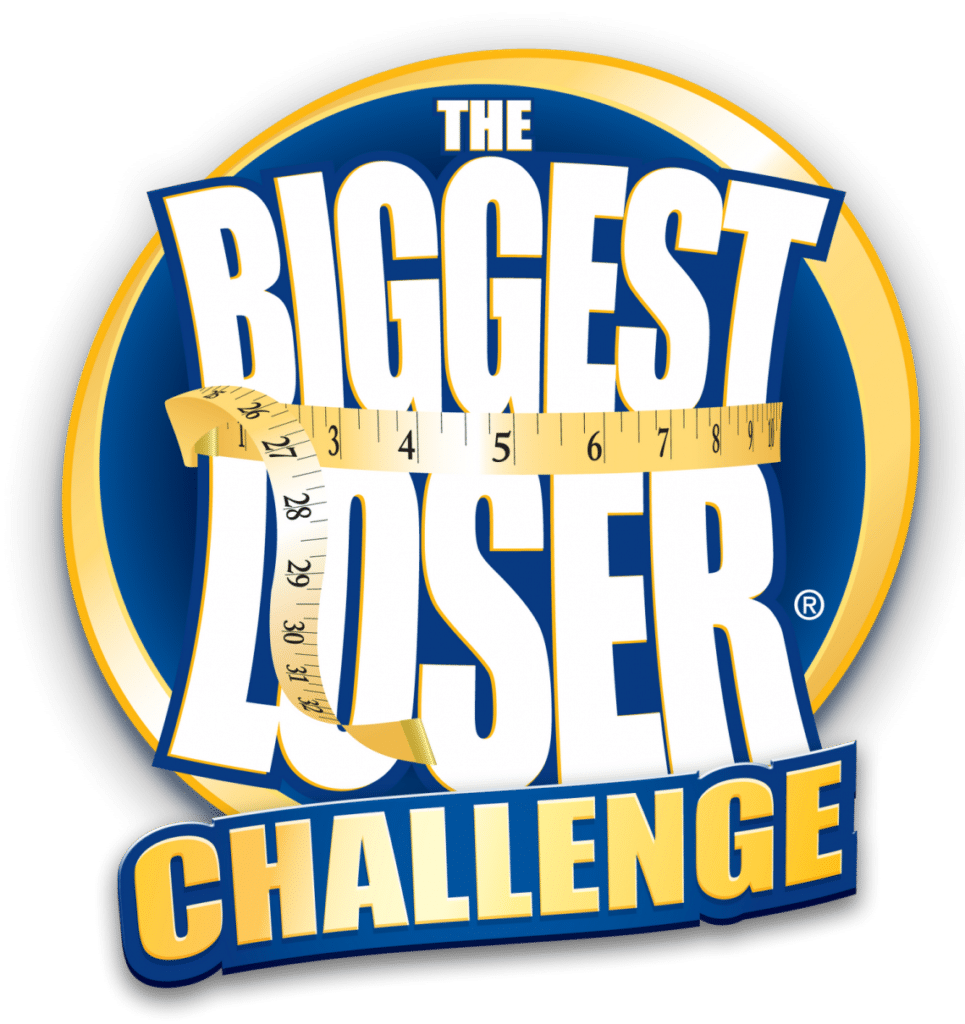 It can be easy to assume that thinner people are simply healthier than those who are "overweight" or "obese": this message is everywhere in our society. After all, "obesity" is considered risk factors for virtually every chronic disease, from osteoarthritis and sleep apnea to Type 2 Diabetes, heart disease, stroke, and even some types of cancer. So it's a logical assumption that losing weight will result in better health outcomes. But the truth, it turns out, is much less cut-and-dry, and the assumption that weight loss is a straight path to better health could actually be a dangerous one. We're at that time of the year when New Year's resolutions start to go south, so let's examine the science behind weight loss and see whether it's a good resolution in the first place!
Does Losing Weight Make You Healthy?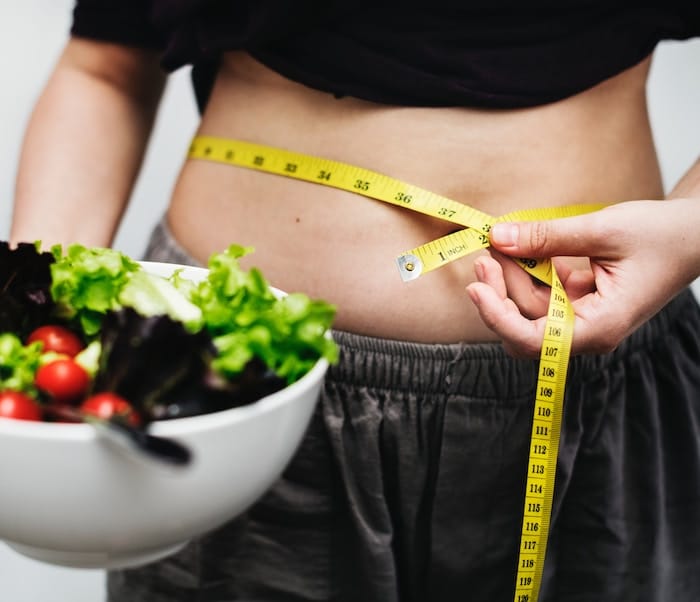 First off, let's talk about how scientists measure "healthy" In health sciences, it's all about risk – it's understood that "healthy" behaviours decrease the risk of certain diseases. And researchers love to compare groups! For example, they might choose to look at the risk of heart disease in "overweight" people. To do that, we first need to create a reference group. For our example, let's use people who fall into the "normal" category of body mass index (BMI). We start by looking at the incidence of heart disease in this group, and then compare it to the incidence of heart disease in a group of "overweight" people to come up with a measure of relative risk. Researchers can make these comparisons will all of kinds diseases and between all kinds of groups (vegetarians vs. meat-eaters, smokers v.s non-smokers, (you get the idea), and they can go further by examining morbidity and mortality rates. Morbidity simply means your risk of getting a condition, while mortality is your risk of dying from it. "All-cause mortality" refers to the risk of dying from any chronic health condition.
What The Research Says on Weight Loss, Health and alleged diets that work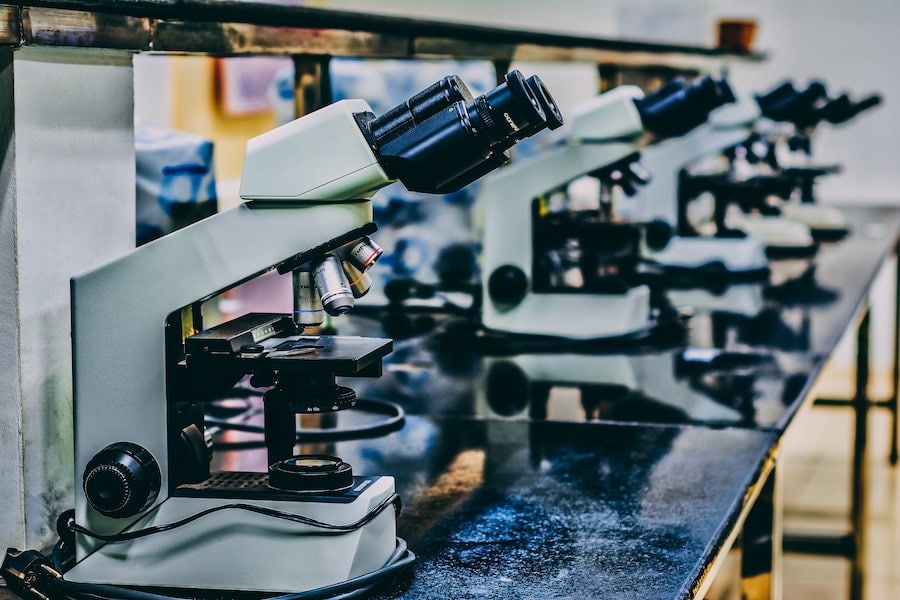 So, surely, being "overweight" must increase your risk of all-cause mortality? It's actually not so simple. Let's first take a look at a study from 1999, which compared cardio fitness and mortality in men of either "normal" BMIs, "overweight" BMIs or "obese" BMIs. The study examined a number of risk factors for disease, such as high blood pressure, smoking, and high cholesterol, but the most interesting risk factor they looked at was a lack of fitness. In fact, the study found that "normal-weight" men who weren't physically fit had a higher risk of all-cause mortality than "overweight" and even "obese" men who were physically fit! In fact, "normal-weight", unfit men had twice the risk of all-cause mortality than fit, obese men! So what this study seems to suggest is that being physically active and fit, at any weight, is a far greater contributor to overall health than just being thin. It's also important to note that the study also found "overweight" and "obese" men were more likely to engage in poor health behaviours, such as smoking and staying sedentary, when compared to "normal-weight" men. Unfortunately, this study, like so many others in nutrition research, was carried out in mostly Caucasian men, so we can't be 100% sure these results apply to women, or those from different ethnic backgrounds.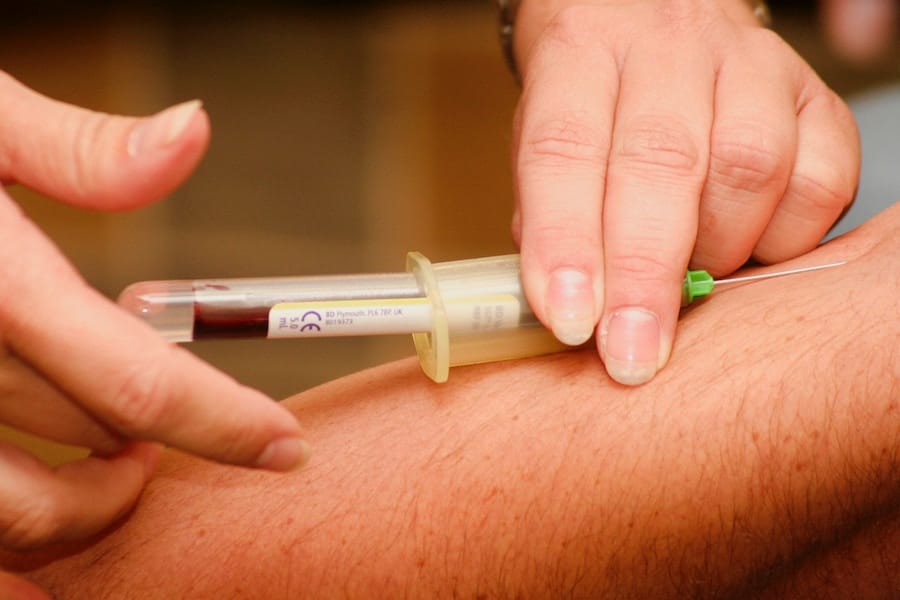 Not convinced? Let's look at another study, the Look AHEAD Trial. This tracked "overweight" and "obese" individuals with Type 2 Diabetes, over 9 years, to determine their risk for heart disease. The participants were put into one of two groups. The first group received an intensive intervention focusing on weight loss, through calorie restriction and exercise. They met regularly with dietitians, psychologists and specialized physical trainers, to help keep them on track. The second group received the usual, standard support provided to diabetic patients, and continued on as usual. At the end of the 9 years, the study found no significant difference in the prevalence of heart disease between the weight-loss group and the group that kept on going with their regular lifestyle! In fact, the study was supposed to run for 10 years, but stopped a few months early, since the intervention was deemed futile.
Is a Weight Neutral Approach to Wellness a Healthier Approach?
Beyond the risk of getting a specific disease, health can be assessed according to certain lab measures. Often, researchers look at high LDL cholesterol (the "bad" cholesterol), low HDL cholesterol (the "good" cholesterol), high fasting blood sugar or high blood pressure as indicators of less-than-optimal health, and consider improvements in these measures a sign of improving health. So, consider this study, which examined the possible benefits of a "weight-neutral" approach to health. The study divided 80 adult women into two groups. One group got weekly support in a weight-loss-centered approach to improving their health, while the other was given a weight-neutral approach. At the end, the researchers found the women given a weight-neutral program had lower LDL cholesterol, and better intuitive eating habits than those in the weight-loss program! In other words, adopting a healthier lifestyle without worrying about weight loss leads to better improvements in certain aspects of overall health. But, we never want to look at just one study, and that's where systematic reviews of a whole bunch of studies come in. In a review of 21 studies looking at weight loss and health outcomes, researchers found no correlation between weight loss and improvements to cholesterol, blood pressure or fasting blood sugar!
Why Weight Loss Diets that Work are a Big Fat Diet Industry Lie
Alright, so perhaps losing weight isn't the golden ticket to better health, but surely, there's nothing wrong with shedding those "extra" pounds, right? Turns out there may be a danger in weight loss, particularly if it leads to weight cycling (which it typically does). A large Finnish survey of 6,860 people found that 29% of women and 18% of men could be classified as "weight cyclers", meaning they had lost weight and regained it all at least twice in their lives. In addition to the psychological toll of weight cycling, there could potentially be some related health problems to boot. Consider this study, which followed 1,160 men over a total of 30 years, to see what impact weight loss had on mortality. Researchers found that those men whose weight fluctuated intensely had a significantly higher risk of all-cause mortality, while those who remained obese, or kept the weight off, did not. Another study took "normal-weight" women and put them through a 74 day program of weight loss, followed by weight gain, and finally more weight loss, mimicking the effects of weight cycling. At the end of this study, the woman had significantly higher triglycerides (bad!) and blood pressure (also bad!), along with decreased lean body mass (yah, probably not what they were going for!). It's worth noting that this was a very small study, but points to some possible health issues associated with losing weight only to gain it back. A systemic review of publications on weight loss and weight cycling found that around half the studies the researchers examined showed a correlation between weight cycling and an increased likelihood of future weight gain; in other words, weight cycling may lead to: more weight cycling. This review also found that 58% of the 19 studies examined reported links between weight cycling and increased body fat. And the stats on actually achieving weight loss are dismal: a recent study looking at thousands of medical records in the UK found that obese men had a 1 in 210 chance annually of attaining a "normal" weight. Women in this study didn't do a whole lot better, with an annual probability of 1 in 124. So even if losing weight did improve health, do weight loss diets that work even exist? Probably not if they just lead to weight regain and weight cycling.
Weight cycling might also have an effect on the chemistry that keeps us full or makes us hungry. There are a number of hormones that influence our appetite, but the two biggies are leptin and ghrelin. Leptin is released by our fat cells, and it tells our brain that we've got plenty of fuel and don't need to eat. Ghrelin is produced in the stomach, whenever it's empty, and its job is prepare our digestive system for food, by triggering the production of stomach acid and movement of the muscles in our gut. Once we eat and our stomachs stretch out, ghrelin production stops. (Incidentally, I have a little trick to help tell leptin and ghrelin apart: ghrelin is what gets released when your stomach is growlin'!) It turns out that frequent weight loss or weight cycling might actually increase your production of ghrelin, and may decrease your production of leptin, increasing your appetite, possibly forever!
It's Not ACTUALLY the Weight Loss that Improves Health
So here's the skinny: it looks like staying physically fit is key, even if that doesn't involve any weight loss. And, weight loss, if it leads to weight cycling, could be changing your biochemistry, and not for the better. But although we are increasingly aware of the negative effects of idealizing thin bodies in the media, the weight loss market in 2016 brought in $168 billion worldwide, and is expected to increase to $279 billion in the next 4 years.
Why Health At Every Size Makes Sense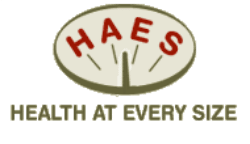 So people are still frantically fighting the battle of the bulge, but given that this may well be a losing battle, who's out there telling us to step off the scales and stop wasting our hard-earned dollars? Enter the Association for Size Diversity and Health (or ASDAH), who have developed a Health At Every Size (HAES) approach! The HAES approach includes principles such as weight inclusivity, support for physical activities that can be enjoyed by people of all sizes, and the idea of "eating for well-being". This means eating to satisfy your nutritional needs, but also to satisfy your hunger, and – gasp! – eating for pleasure! Time for a shameless plug of my book The Mindful Glow Cookbook because eating for pleasure is the crux of my book and you can learn more about it here. And, most importantly, the ASDAH recognizes that people's weight can be impacted by so many factors outside of an individual's control: socio-economic status, race, gender, age or life stage. Taking that all into consideration, it should be possible to see that being "overweight" or "obese" isn't a sign of laziness, lack of self-control, or failure to stick to a diet. In fact, it's these assumptions that form the basis of weight bias and weight stigma, both so prevalent in our society.
Weight Bias in Healthcare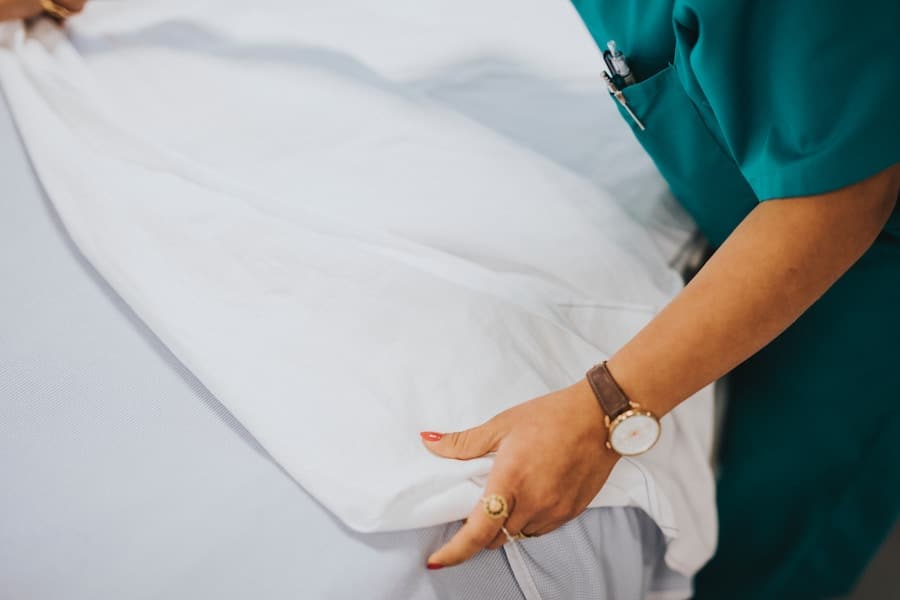 Last year, a Canadian woman named Elizabeth Maud Bennett made headlines, with her obituary that exposed the fat shaming she had endured at the hands of medical professionals. Before her death from cancer, she had complained to a number of doctors that she was feeling ill, but was continually dismissed and just told to lose weight. When it was finally determined she had cancer, it was too late, and she died soon after. This just one heartbreaking example of the bias against "overweight" people who seek healthcare, and highlights the need for education and compassion within all aspects of our society.
Bottom Line on Weight Loss, Health and alleged diets that work
Health encompasses many things, and includes our mental, emotional and even spiritual well-being. Looking at health through that lens, maybe the best thing we can do for ourselves is to love our bodies, whatever their shape or size. As anyone who has taken a biochemistry or physiology class can tell you (and I've taken a bunch!), our bodies are absolutely miraculous and worthy of our highest praise and love! The best thing we can do may well be to replace restrictive diets and target weights with small changes to improve our overall health: a few more greens here, a quick jog around the block or morning walk there.
To me, the problem with weight loss is that it's a temporary thing, focusing on a specific, "acceptable" number, rather than on a life, a set of experiences, or a person. So, what if we turn "healthy living" from an act of self-denial to an act of self-love? What if we exercise more and eat better food to nourish and care for our bodies, rather than forcing them down to a specific weight? And what if, next New Years, we resolve not to lose weight, but to love and accept our bodies as they are? I suspect this might be the key to becoming truly healthy.
I would love to hear your thoughts on this.
Do you think weight loss diets that work actually exist for long term weight loss?
Have you embraced the concept of health at every size?
I would love to hear your thoughts!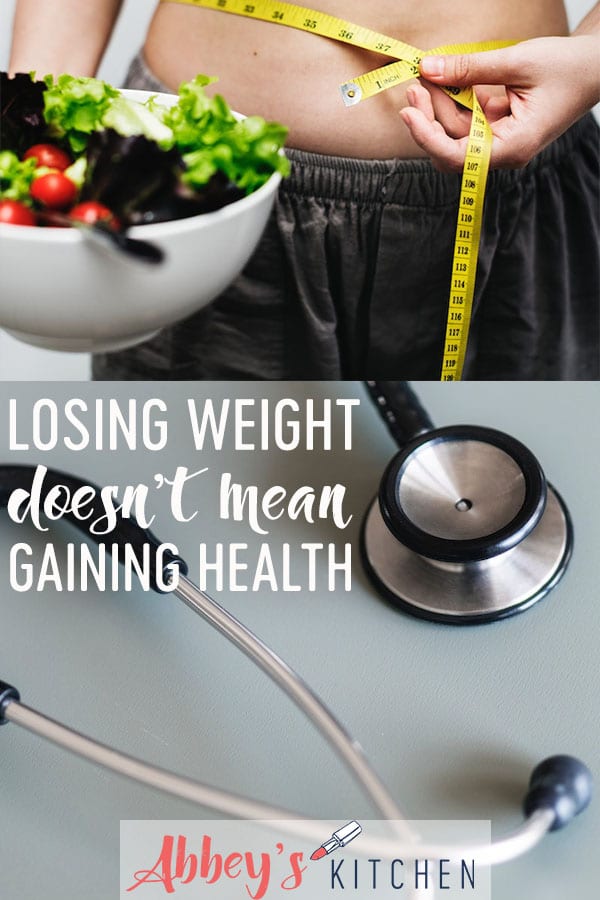 Contribution By:
RD2B Adam Weinmann
Updated on August 13th, 2020