I discuss whether potatoes make you fat and look at the research on the health benefits of potatoes. .Â
Let's call it like it is- we love to dichotomize foods as good and bad. Kale, good. Candy, bad. Quinoa, good. Pizza, bad. While good foods and bad foods tend to come in go, potatoes have been in the dog house since the big Atkin's craze of the 1990s. Regardless of the anti-carb movement though, the average Canadians eat 71 kg of potatoes a year, so clearly we like our spuds. But is there any need to fear potatoes (or carbs in general, for that matter)? Should Canadians be digging in without guilt or cutting back? I take a look at the research to debunk the top potato myths and look at the biggest misconceptions about potatoes.
Become an Abbey's Kitchen Subscriber
Potato Myth 1:  Potatoes make you gain weight and spike your blood sugar because they're full of carbs!
I've talked about this before (many, many times)- carbs are not the enemy. In fact, our brain solely functions on carbs and we need a minimum amount of it to keep our thinking sharp. Carbs don't make us fat, and cutting out carbs doesn't make us skinny. Research suggests that low carb diets are no more successful than high carb diets in weight loss. (In fact, studies suggests that no diets are successful in the long term but that's a whole other blog post in itself.) Back to the point, one determined that there was not convincing enough evidence to suggest an association between intake of potatoes and risk of obesity, type 2 diabetes or cardiovascular disease.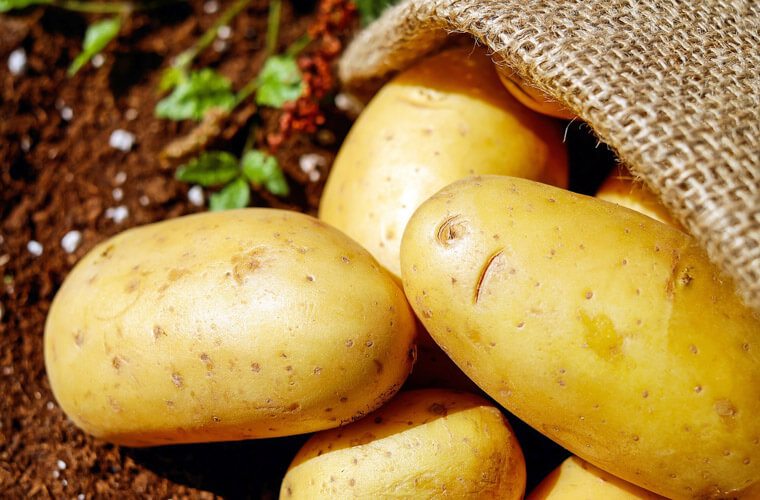 As for the blood sugar response, yes, potatoes are higher on the glycemic index (GI) which means they do raise your blood sugar levels and insulin levels. Since insulin promotes fat synthesis, in theory, yes, foods that are high GI (like potatoes) should make you gain weight and foods that are low GI should make you lose it. But again, studies haven't been able to find a difference in weight management with higher vs lower GI diets. In the real world, we don't (usually) just eat a plate of mashed potatoes all on its own. By sticking to a moderate portion (about 1 cup) and pairing it with protein like chicken or steak, and fibre (like veggies), we can slow down the blood sugar response and have a more balanced beautiful plate.
Potato Myth 2: If you peel potatoes, you lose all of the nutrients!
Don't be dramatic. Potatoes are an excellent source of vitamin C, potassium (yes, more than a banana), B6 and carbohydrates. They pack about 110 calories in a small (5.3 oz) potato, which to me, is pretty good no matter how you slice it. The only thing you're losing out on by peeling those potatoes is the fibre, and not by much (down from 2 g to 1 g). In other words, it's not a make or break scenario if you can't stand eating the peel. So if you're family is craving potatoes in a pinch, the peeled and frozen McCain Superfries are still a good pick.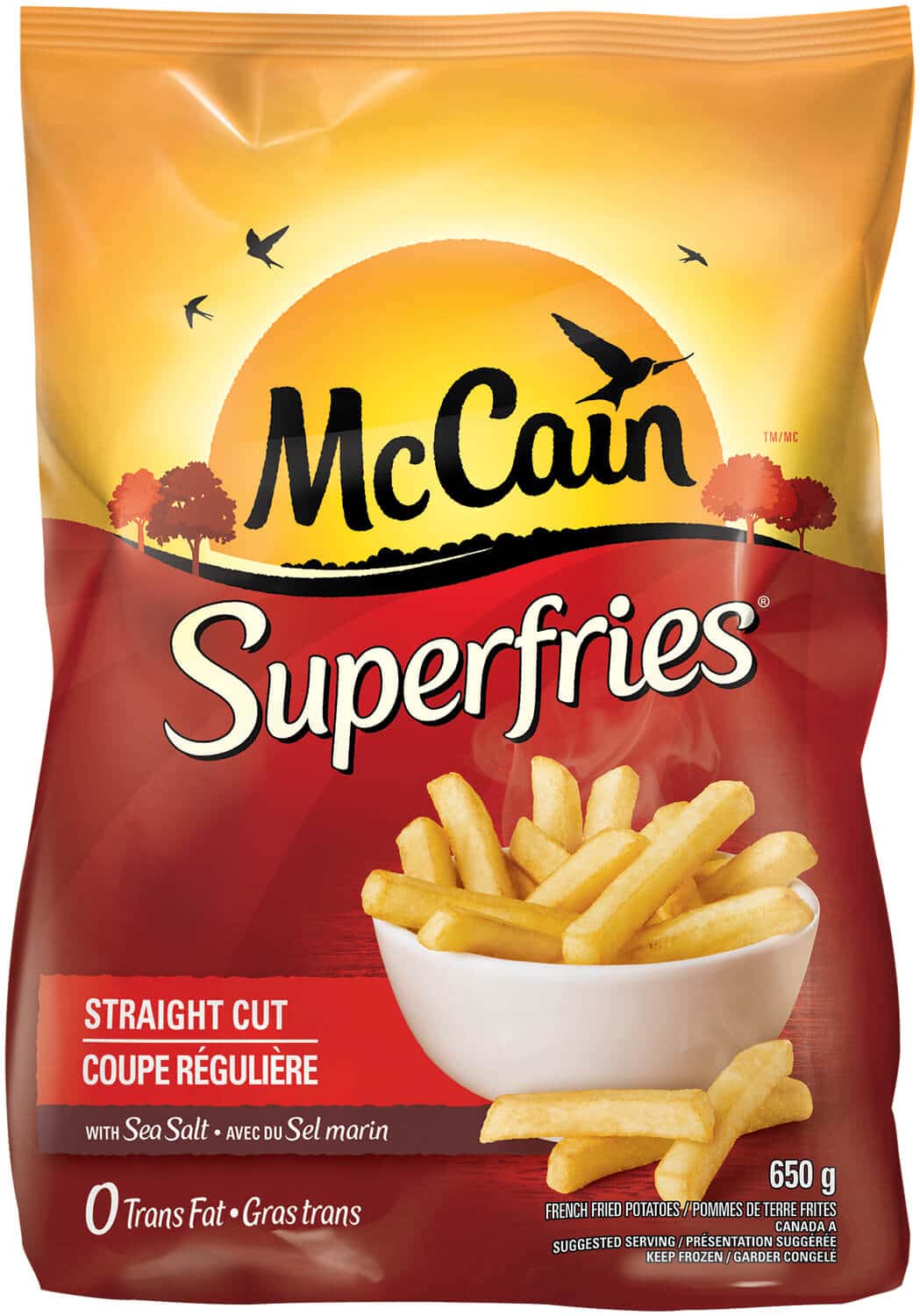 Potato Myth #3: Sweet potatoes are "good†but white potatoes are "badâ€
Ah yes, here we go with the good food vs bad food dogma. Here's the scoop- both sweet potatoes and regular white potatoes have their redeeming qualities, so you can (and should) switch it up to get a more balanced nutrient profile. Let's take a look at how they compare per 100 g serving: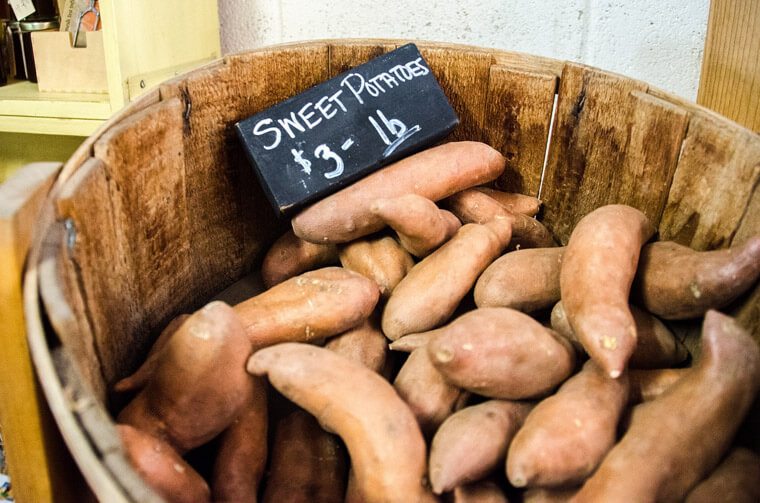 Calories
Sweet Potato 90 calories  vs White Potato 92 calories (aka. the same damn thing)
Fibre
Sweet Potato 3 g  vs White Potato 2.1 g
Vitamin A
Sweet Potato 384% Â vs White Potato 0%
Potassium
Sweet Potato 5% Â vs White Potato 3.5%
Vitamin C
Sweet Potato 33% Â vs White Potato 16%
Magnesium
Sweet Potato 6% Â vs White Potato 5%
Iron
Sweet Potato 4% Â vs White Potato 6%
So, in conclusion, they aren't that different. Yes, sweet potatoes have a lot more vitamin A, and white potatoes have a bit more iron, but at the end of the day, they are far too similar to occupy opposite ends of the "good food/ bad food†spectrum.
Potato Myth #4: Frozen potatoes are heavily processed and made with lots of crazy additives, preservatives and weird ingredients you can't even pronounce!
Cool your jets. I know we love to think that everything "processed†made in a lab, but if you take a closer look at the ingredient panel of your frozen potatoes, you may be surprised. Take a look at McCain's Superfries (something I know I personally was raised on) for example. The ingredients are pretty short and sweet if you ask me – just potatoes, canola oil, sea salt, sodium phosphate (to retain natural colour), and colour. McCain's process is very simple – just wash, peel, cut, cook and freeze. What you see is what you get – it's all coming from the nutritious potato. As a dietitian, I'm all for encouraging families to take whatever short cuts or steps they need to help them serve balanced meals. And if making a quick convenient side dish to serve with a simple main is the catalyst to a family meal, I am 100% for it.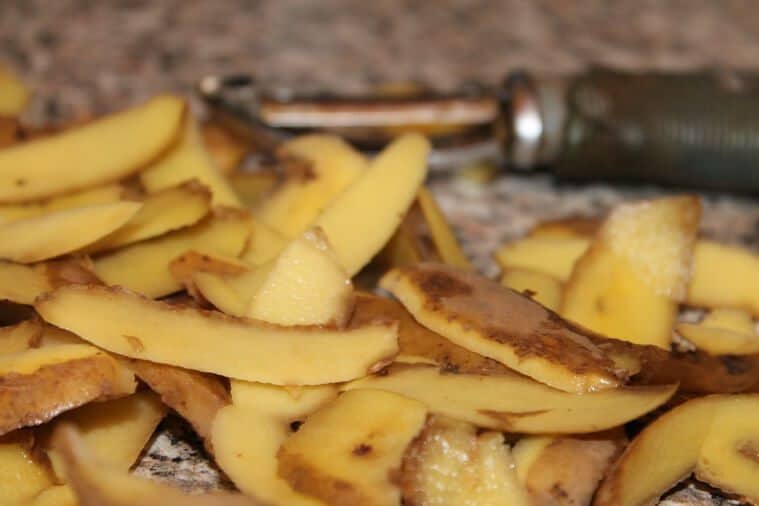 Potato Myth #5: Frozen Fries are LOADED with Trans Fats, Saturated Fats and Sodium that Cause Heart Disease
While I love myself a good fresh baked potato, or a buttery bowl of mash, I certainly have no qualms about taking a short cut from the store and enjoying some frozen potatoes in moderation – especially with regards to heart health. We know that foods high in trans fat and salt are linked with heart disease, and while the research is still a bit controversial when it comes to saturated fat, the guidelines still suggest we enjoy it in moderation. Either way, McCain's Superfries, for instance, are all trans fat free (a fat known to be linked to cardiovascular disease), and low in saturated fat (just 0.3 grams per serving). They're also surprisingly low in sodium, with just 4% of your daily recommended amount in one serving. I also know that McCain is working hard to reduce sodium and fat wherever it can without compromising quality and taste. Also, as previously mentioned, potatoes are also rich in potassium which actually works in opposition of sodium to promote a healthier heart.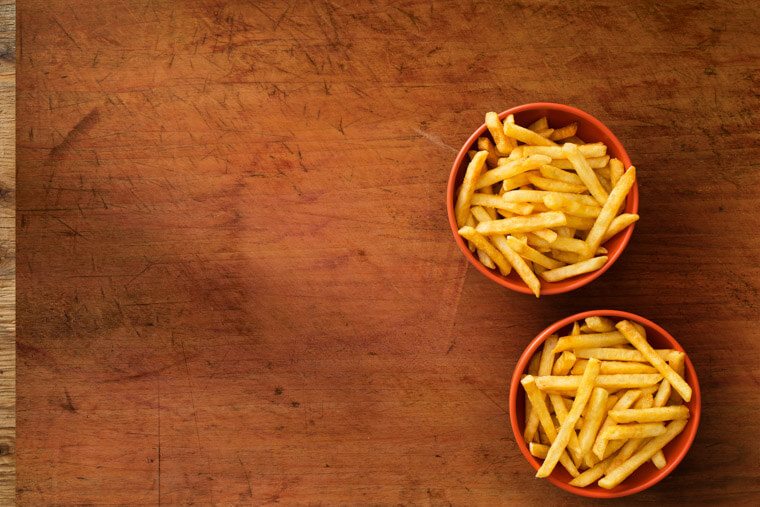 Ultimately, I'm not telling anyone to go and eat fried foods all day, I'm just trying to take the taboo away from people enjoying food and emphasizing that all foods have nutritionally redeeming qualities and can be enjoyed in moderation. And potatoes, for one, are definitely not the "bad†food they've been made out to be.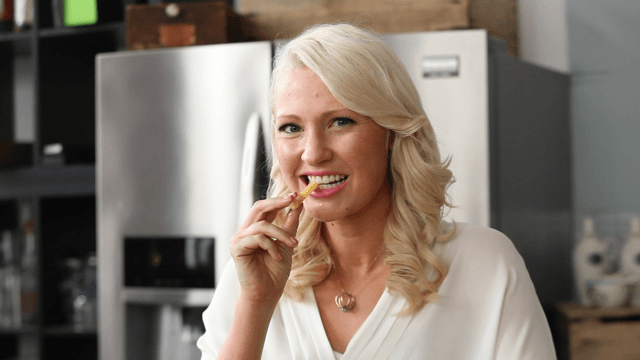 Now tell me, what are your thoughts on potatoes?
Were you raised on frozen potatoes?
What's your favourite way to eat potatoes?
Leave me a comment below with your thoughts!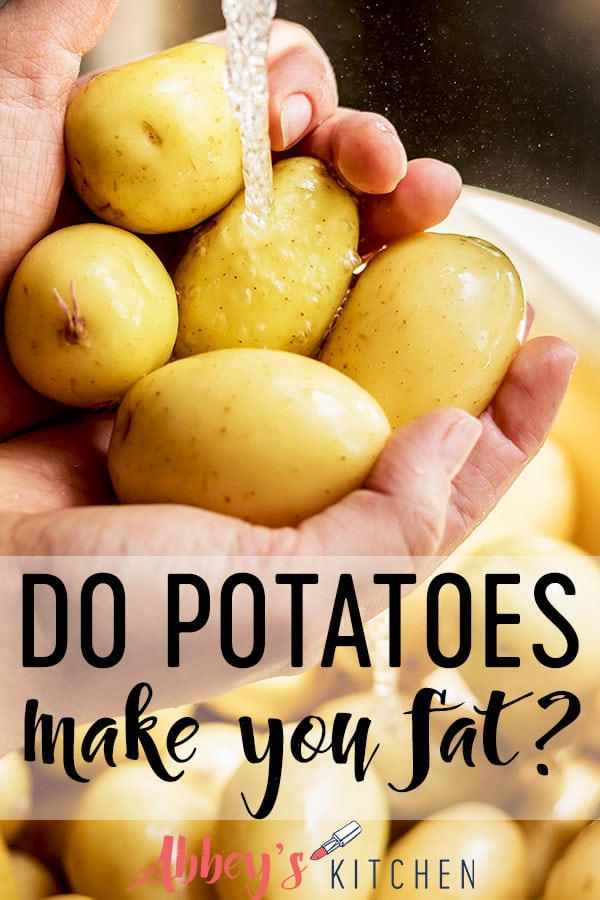 Updated on July 2nd, 2020