In the spirit of Halloween, these Halloween Pumpkin Smoked Salmon Sandwiches make the perfect healthy snack or meal for your kids or family.
We've entered the Halloween season, which means from now on, since I'm a mom,  all foods must have a spooky twist. Which means, I'm not just making smoked salmon sandwiches, I'm making Halloween Pumpkin Smoked Salmon Sandwiches. These adorable sandwiches make make the perfect snack or meal and take minutes to prepare (depending on how creative you are).
How to Make Halloween Pumpkin Smoked Salmon Sandwiches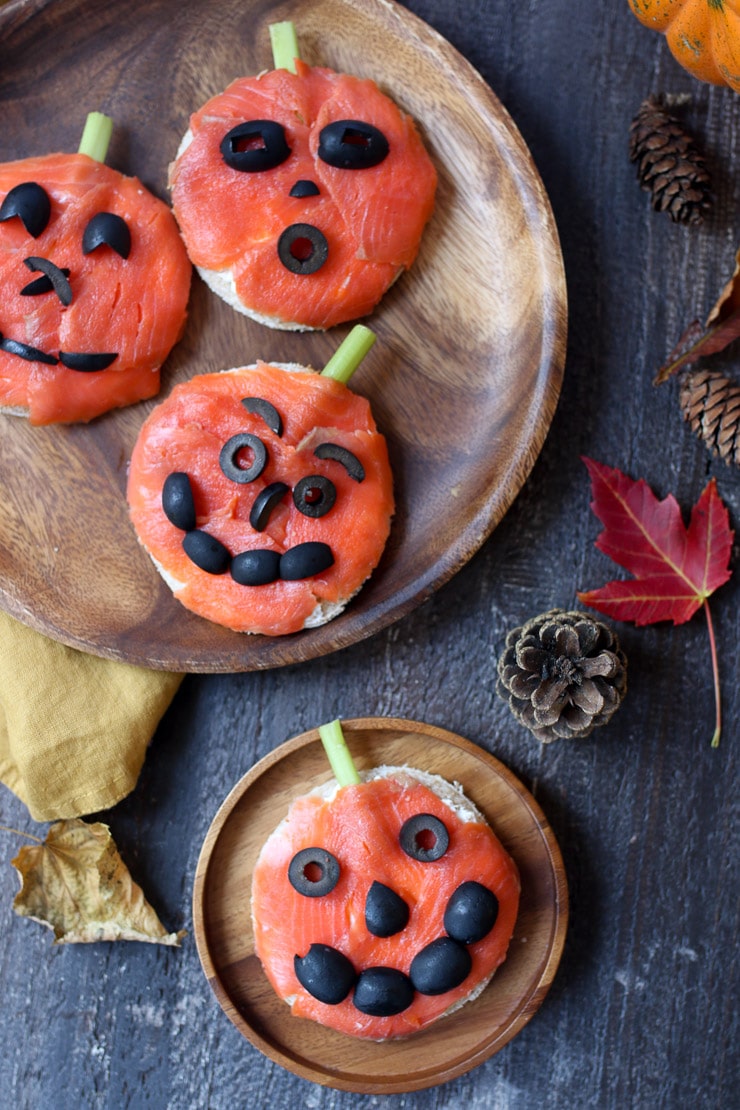 To make these Halloween pumpkin smoked salmon sandwiches, start with a few slices of whole grain bread. Use a circle cookie cutter, or if you don't have that on hand, find a small bowl or lid to cut a circle shape out of each slice. Use the unused crust for bread crumbs. Smear a generous dollop of cream cheese on each circle of bread and top with smoked salmon. Use the small pieces of celery as the stem to your pumpkin sandwich.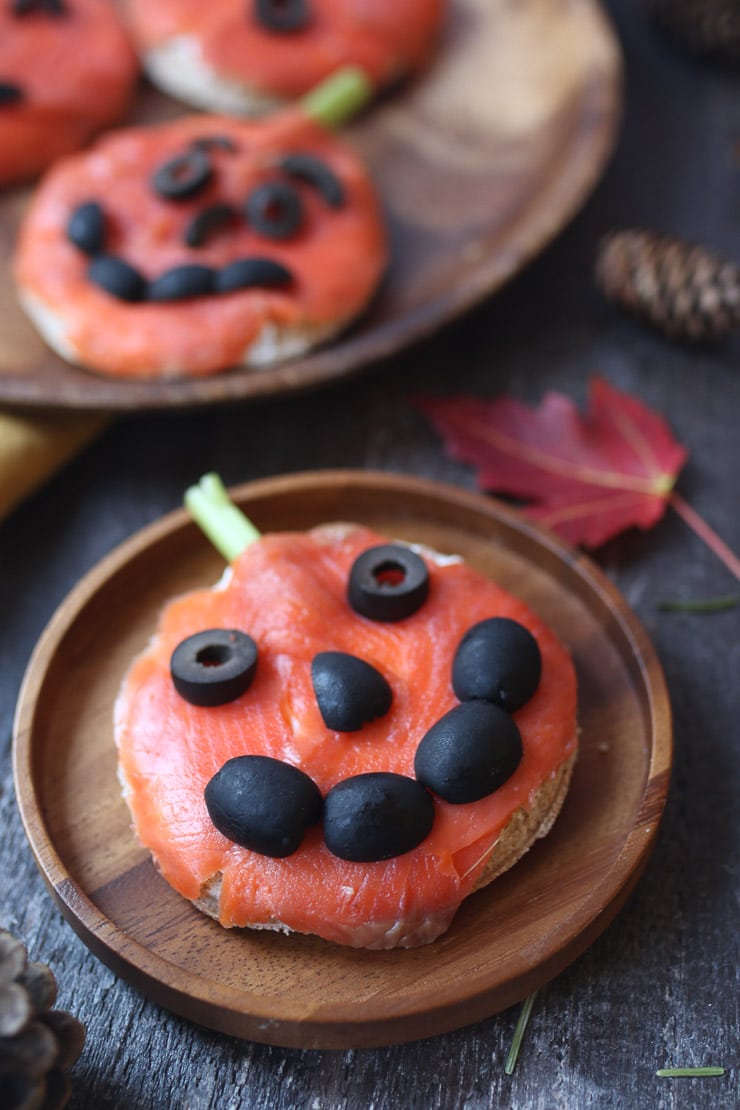 Now it's time to get a little creative.
Using a knife, cut the pitted black olives into eye, nose and mouth shapes to make a face on each pumpkin smoked salmon sandwich.
Why Are these Halloween Pumpkin smoked salmon sandwiches perfect for kids?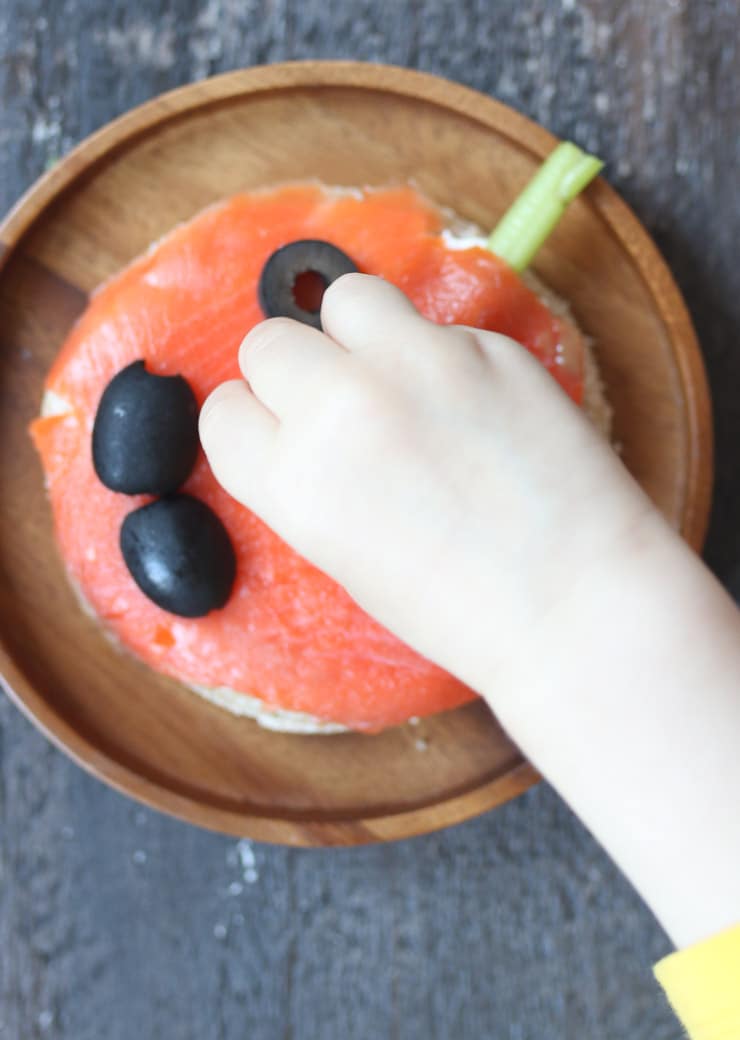 If your little one is picky when it comes to fish, I recommend introducing them to smoked salmon because of it has a different texture and rich flavour compared to regular salmon. Smoked salmon is also rich in the omega-3 fatty acids, DHA and EPA, vitamin D, B vitamins, magnesium and selenium which all play important roles in your kid's growth.
Can you make these sandwiches gluten free?
Yep, just use gluten free bread and you're good to go!
Can you make these smoked salmon sandwiches dairy free?
Of course, there are lots of dairy free cream cheese options now, or you can use hummus or avocado for an even more nutritious spread!
Can you make these Halloween sandwiches ahead of time for a party?
Yes! They keep surprisingly well in the fridge over night. I would prepare them completely except putting the face on and then let the kids decorate their own pumpkin face! It's a super fun Halloween activity for the kiddos!
Not to mention, these sandwiches have a fun look, which will likely motivate any toddler to dig in!
Now I want to hear from you, parents!
Do you like to add a Halloween twist to your toddler's meals and snacks?
Does your toddler like smoked salmon?
Let me know in the comments below!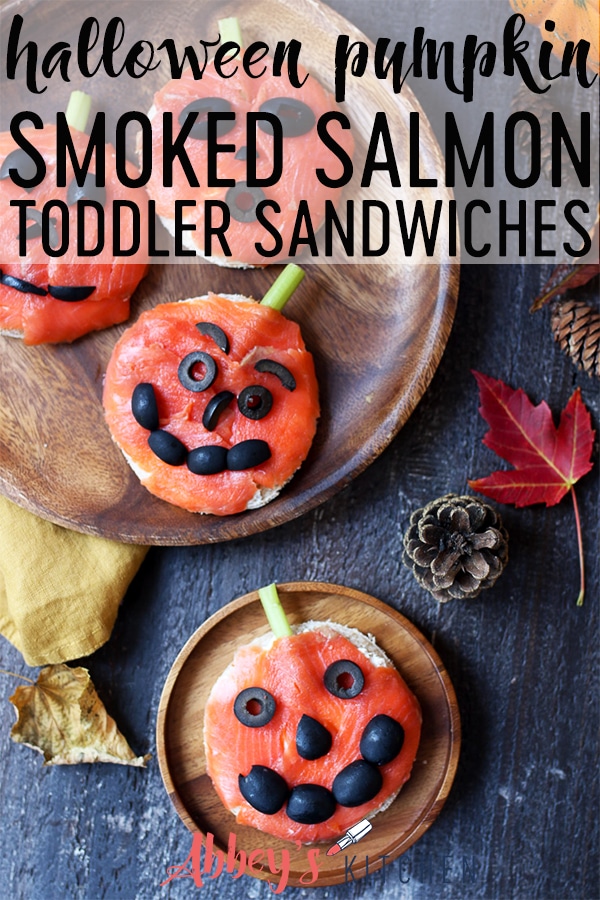 Halloween Pumpkin Smoked Salmon Sandwiches
In the spirit of Halloween, these Pumpkin Smoked Salmon Sandwiches make the perfect healthy snack or meal for your toddler.
Ingredients
4

slices

whole grain bread

1/2

cup

lite cream cheese

150

grams

smoked salmon

4

small pieces celery

1/4

cup

black olives

pitted
Instructions
Using a large round object like a large jar lid, cut out circles from the bread.

Smear with the cream cheese. Add a piece of the celery to the top of the circle. Cover with the smoked salmon.

Cut the olives into shapes and make a face on the sandwich.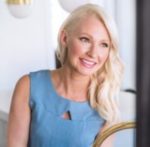 Abbey Sharp is a Registered Dietitian, an avid food writer and blogger, a cookbook author and the founder of Abbey's Kitchen Inc.