I share my favourite peanut and peanut butter BLW baby & toddler recipes to discuss how to introduce peanut butter to baby.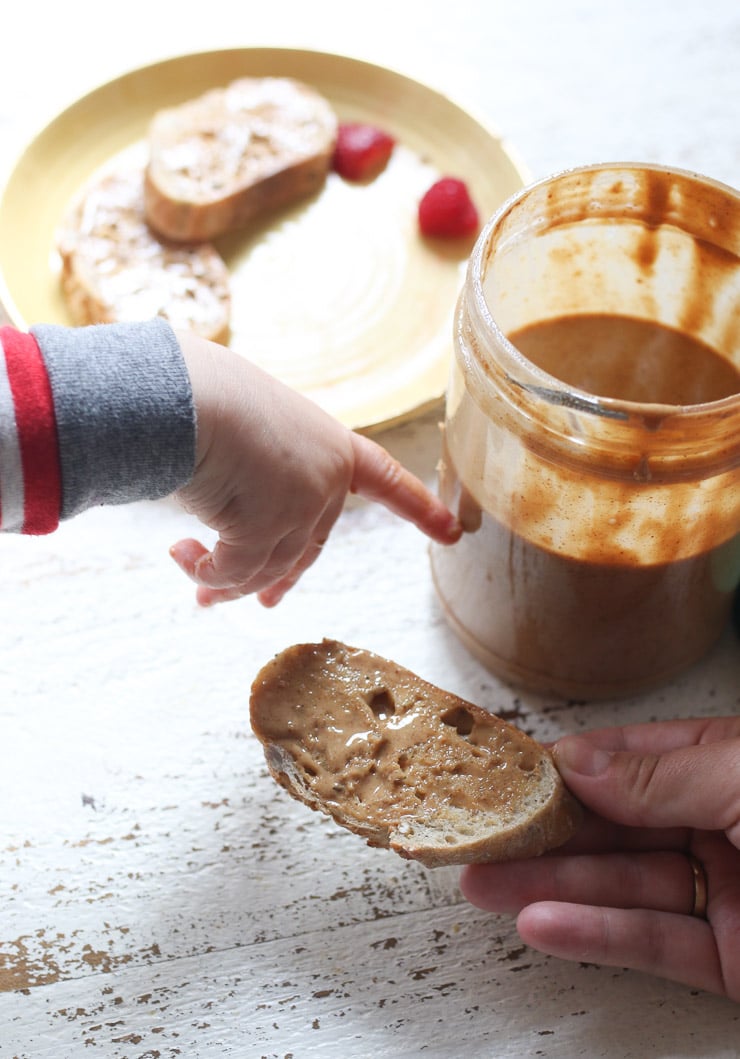 I've always been a bit of a natural worry wart, so I expected to be an absolute wreck most days of the week when I became a mom. Somehow, motherhood has made me pretty chill about most things in my life, but Baby E's risk of peanut allergy is something that totally freaks me out.
I mean, I love peanuts and peanut butter, so selfishly I would hate to have a nut free home. But I can also only imagine how emotionally exhausting and terrifying it must be for moms and dads of kids with a peanut allergy. Every day just leaving the house must feel like a bit of a gamble, and you've always got to be on your toes ready to react.
This is one of the reasons why when I became a mom, I made it my mission to learn everything I could about how to introduce peanut butter Baby E. Since starting my mom's group (Millennial Mom's Guide to Mindful Meal Planning), I've noticed a lot of moms in my community also have similar concerns and questions.
Before we get started on the actual meat and potatoes of how to introduce peanut butter to baby, I wanted to give you some resources and background information to help you understand a few things about allergen introduction and starting solids.
First, Why Do So Many Kids Have a Peanut Allergy?
It's estimated that 1.1% of Canadians suffer from peanut allergies, and the CDC has noted a 50% increase in food allergies in children from 1997 and 2011. There are a lot of proposed hypotheses as to why this may be, from our microbiome, antibiotic overuse, vitamin D deficiency, and excessive hygiene. I've outlined these potential contributors here if you want to read up on them.
One thing we do know is that we used to recommend parents withhold giving peanut products until their children were older (as old as 3), as it was believed that this would help reduce the risk of peanut allergy. Unfortunately, new evidence suggests that this tactic might have backfired.
New Guidelines on Starting Solids to Reduce Peanut Allergy Risk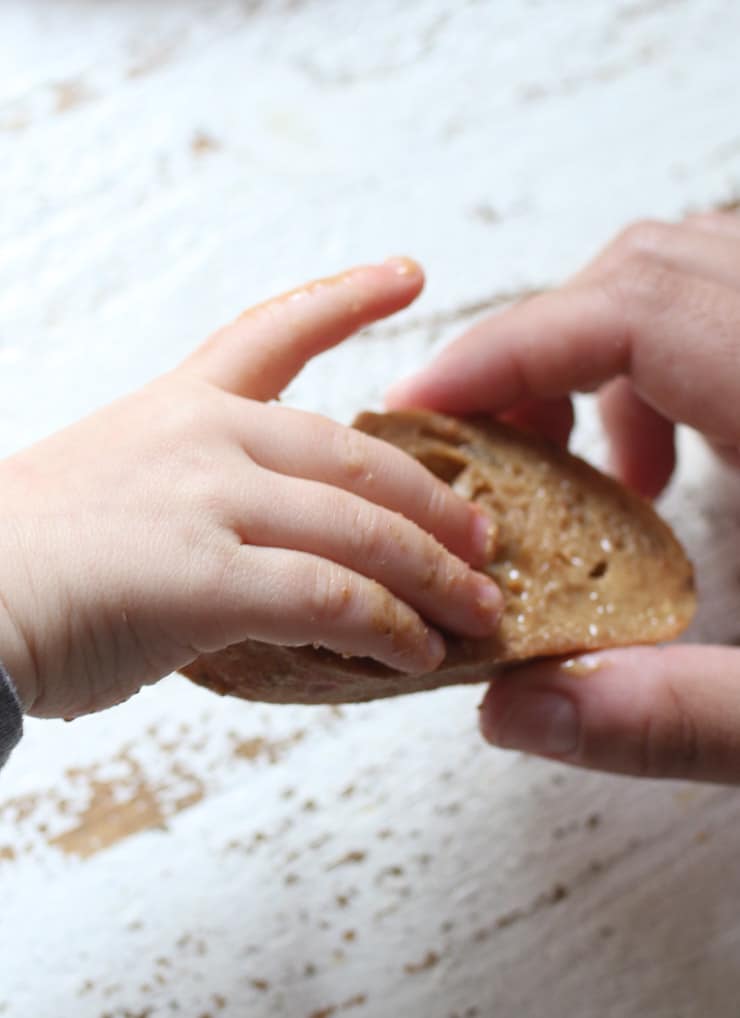 The new guidelines are based on the findings of the LEAP (Learning Early about Peanut Allergy) trial which studied over 600 children between 4 to 11 months.
I have gone into detail on the LEAP trial here and here, but to summarize, what the researchers found was that delaying peanut introduction increased peanut allergy rates by about 3 fold!
The new guidelines from the LEAP study were then developed as follows:
Guideline 1: If your baby is at high risk (severe eczema, egg allergy, or both), they should have peanuts as early as 4 to 6 months.
Guideline 2: If your baby has mild to moderate eczema, they should have peanut containing foods around 6 months.
Guideline 3: If your baby has no eczema or any food allergy, you can freely introduce peanut containing foods into their diet, but a lot of pediatricians are interpreting this as to also introduce regularly.
How to Introduce Peanut Butter to Baby to Reduce the Risk of Allergies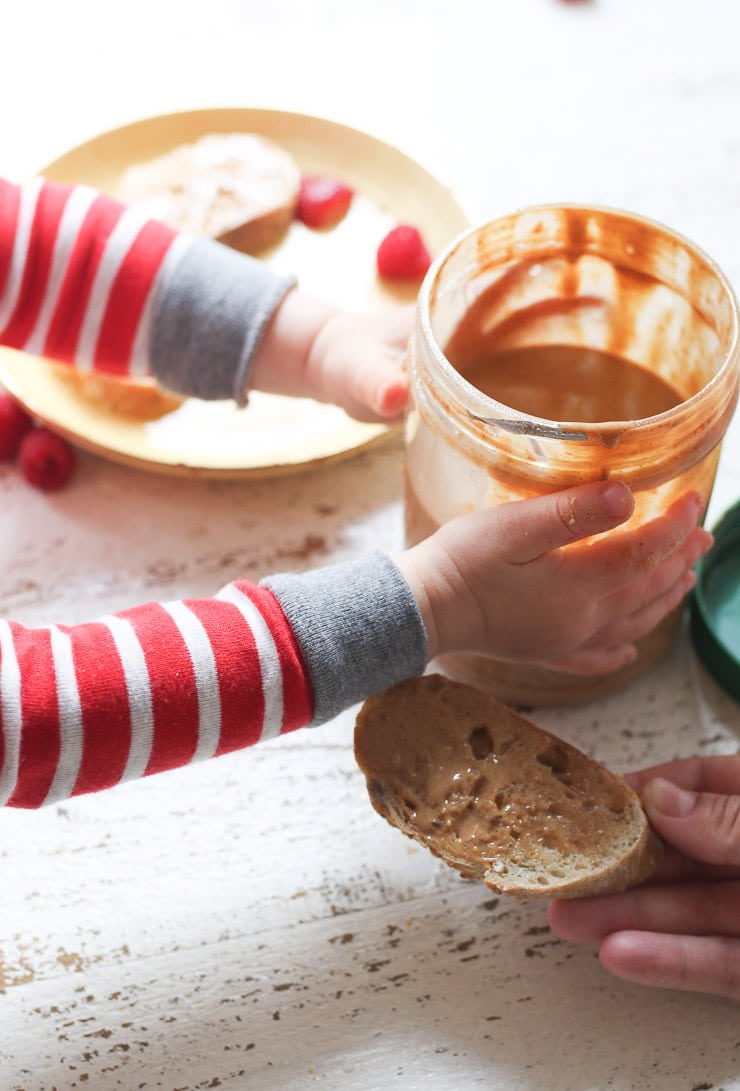 According to the Canadian Society of Allergy and Clinical Immunology, a baby is ready to be introduced to peanuts when they are ready for solids – usually between 4 to 6 months old.
Peanuts should be introduced for the first time when your baby is healthy and in a comfortable environment (like home – not at daycare, for example). I also recommend introducing peanuts in the day when you can monitor them for at least two hours before they head off to bed. Here's the recommended protocol:
Take 2 teaspoons of smooth peanut butter and add 2-3 tablespoons of hot water and stir until dissolved and well blended. Allow to cool.
This mixture can be offered alone, or added to cereal, pureed fruit/veg, other soft foods.
Once the portion is ready, offer a small amount to infant on the tip of a spoon. Wait 10 minutes.
If no symptoms develop, continue feeding the peanut butter mixture.
Once peanut is introduced and tolerated, it should be kept in the diet on a regular basis to maintain baby's tolerance. Babe should consume 1.5 tsp of peanut butter over 3 or more feedings per week.
Can You Only Give One Food at a Time?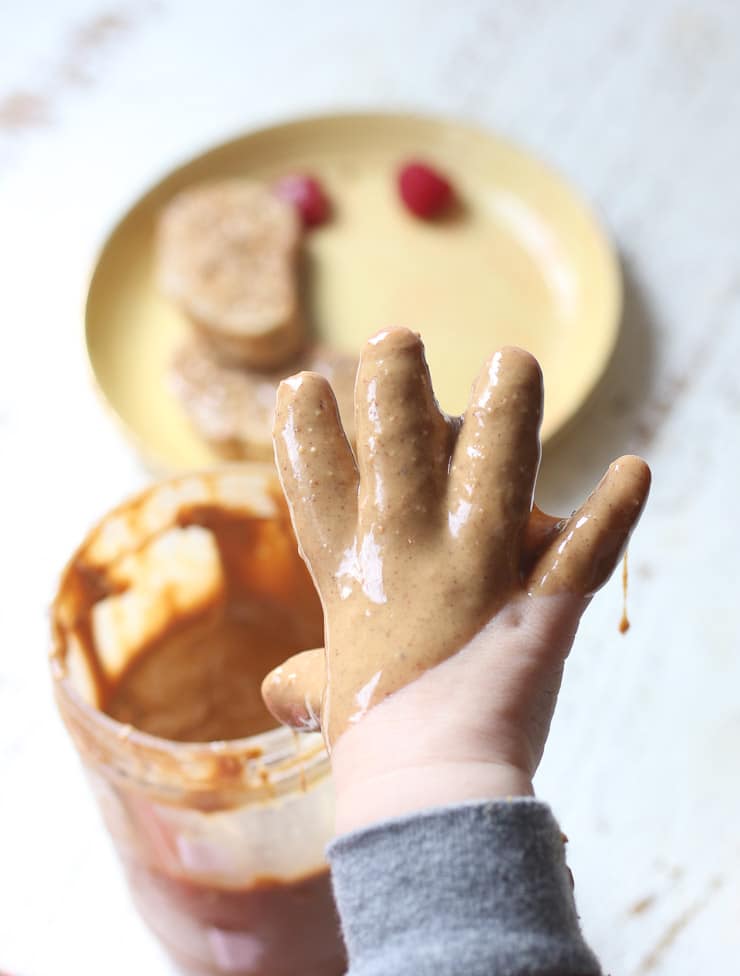 Experts used to recommend being very cautious with introducing allergens, and only giving one food and then waiting 3 to 5 days. The reason for this recommendation was it's just easier to figure out what allergen is responsible for a potential allergy symptom. However, in real life, it would take your baby FOR EVER to get to enjoying regular family meals, so this recommendation is considered outdated. Most allergic reactions happen within minutes, but they can make an appearance up to 2 hours after ingestion, so if there IS a reaction, you'll know pretty fast – not likely DAYS later.
For peace of mind, I recommend doing two or three days of giving peanuts before moving on to trialling other allergens, making sure you continue to offer peanuts 3 or more times per week.
My Favourite Ways to Introduce Peanut Butter to Baby to Reduce the Risk of Peanut Allergy Risk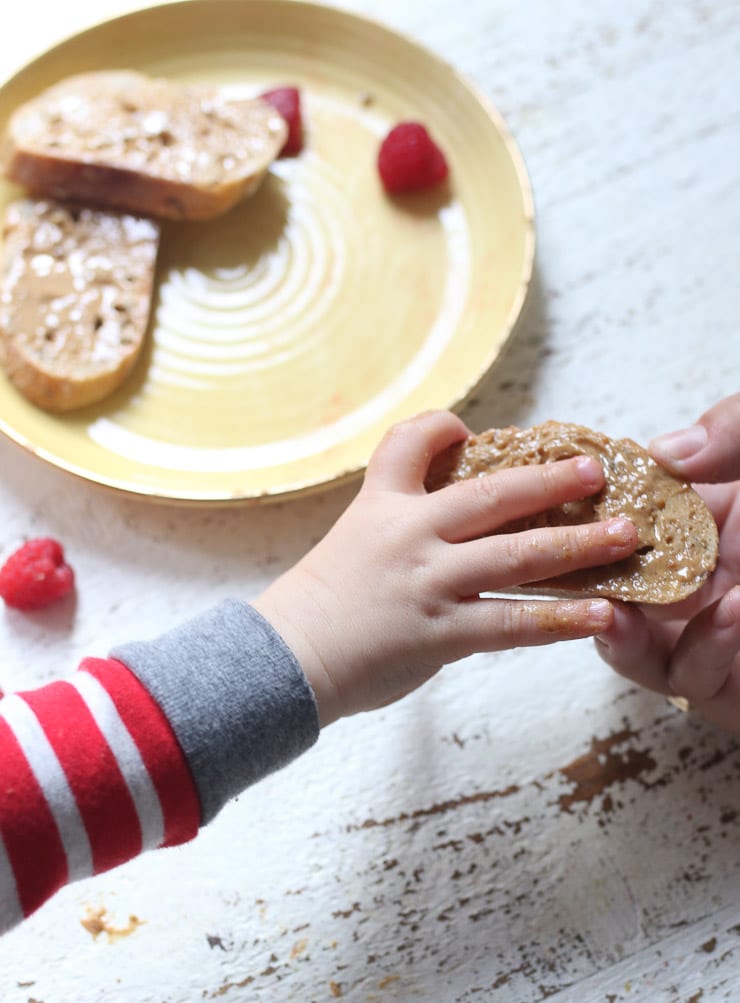 Whether you're doing this baby led weaning (BLW) style, or spoon-feeding, there are a lot of fantastic ways to introduce peanuts for the first time, or to continue to offer them every week. Here's a beginners guide:
Put 2 teaspoons of peanut butter or 2 teaspoons peanut powder with 2 teaspoons water into or onto:
Breastmilk
Fruit or Veggie puree
Infant Cereal
Sliced Toast
Piece of Banana
Unsalted Rice Cake
Pancake
Mumum or Teether Cookie
Give 21 Bamba puffs soaked in 5 teaspoons of water.
BLW Baby & Toddler Recipes to Introduce Peanut Butter to Baby when Starting Solids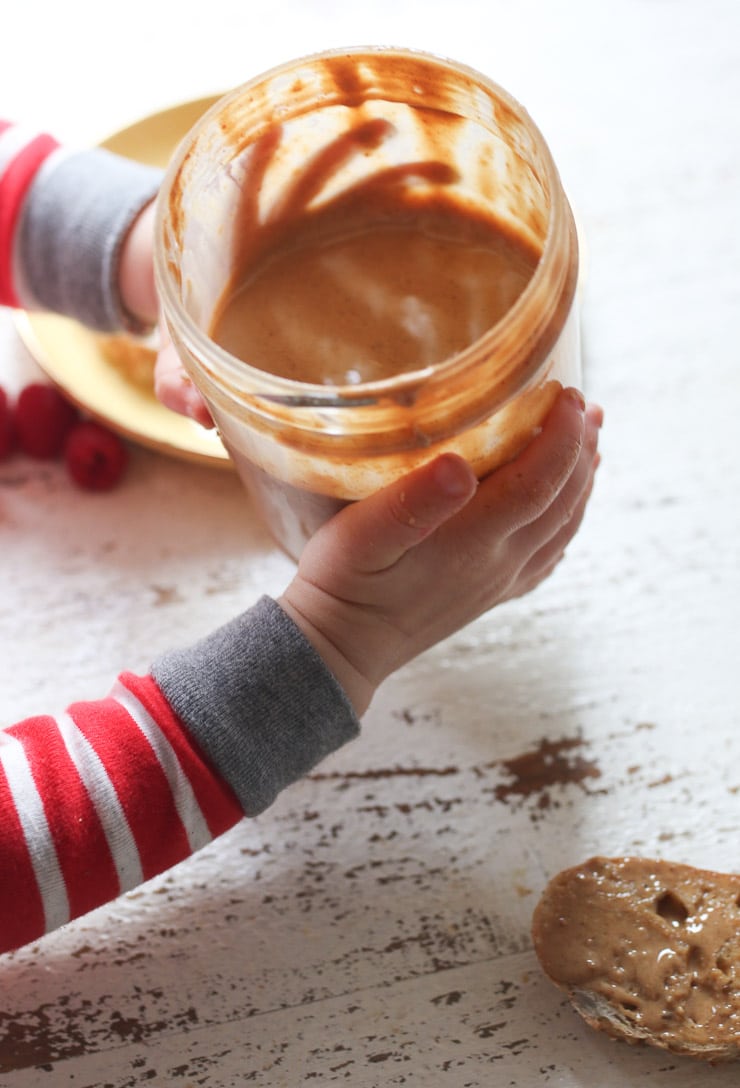 For those who want to introduce solids and allergens the baby led weaning way, I have a number of recipes on my blog designed specifically for that! Personally, I make a huge batch of my chickpea peanut butter baby biscuits and peanut butter banana mini muffins and keep them in the freezer. Then every day for snack, I just pull one or two out to enjoy. Baby E ADORED them (legit shoves them in super quick), and I love that they're packing lots of nutrition. In fact, peanuts have more protein than any other nut and are packed with "good" unsaturated fat.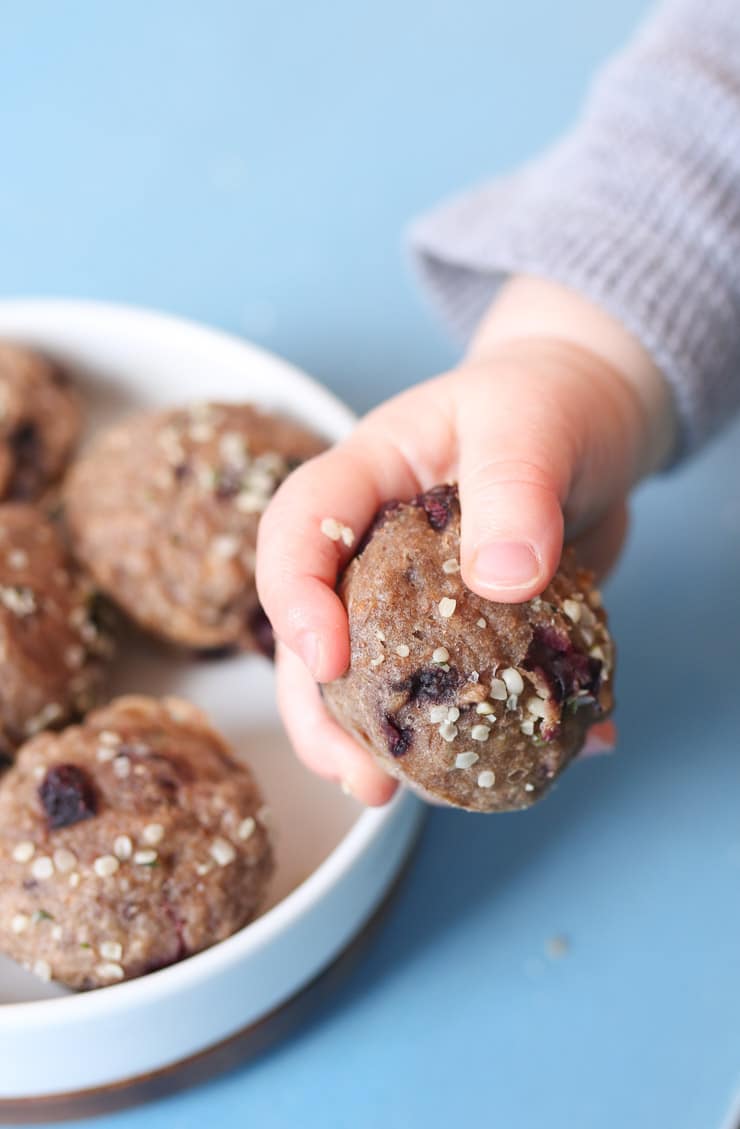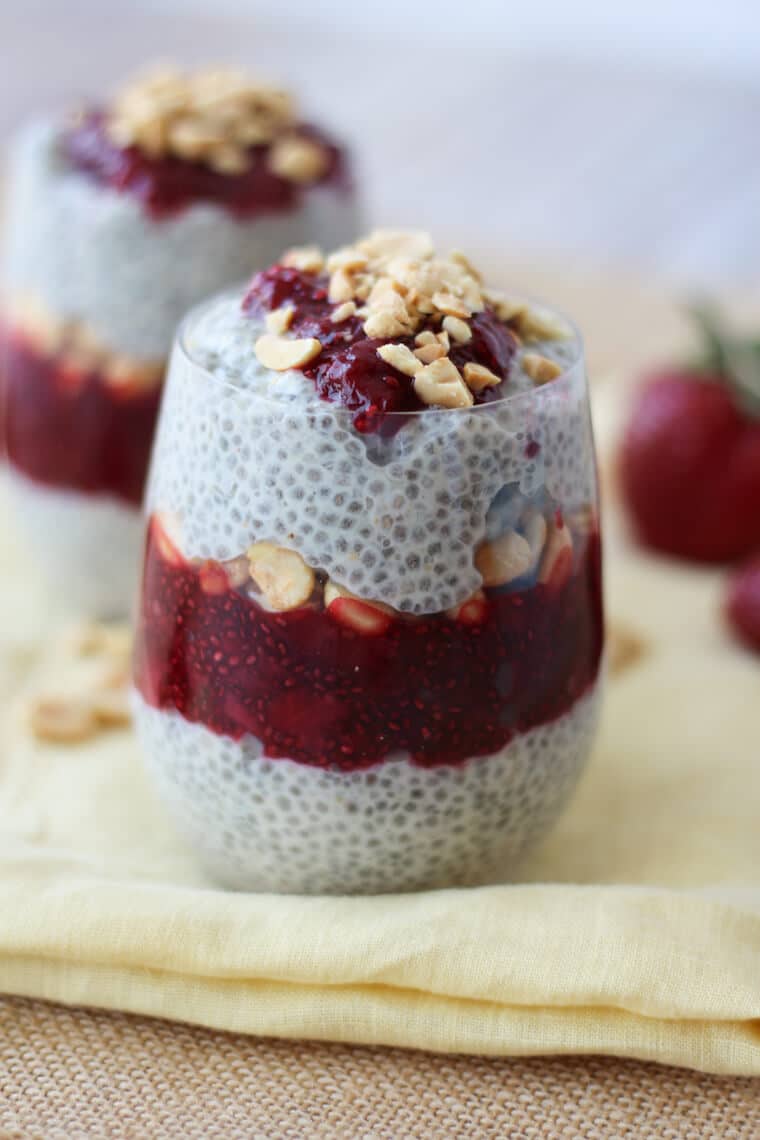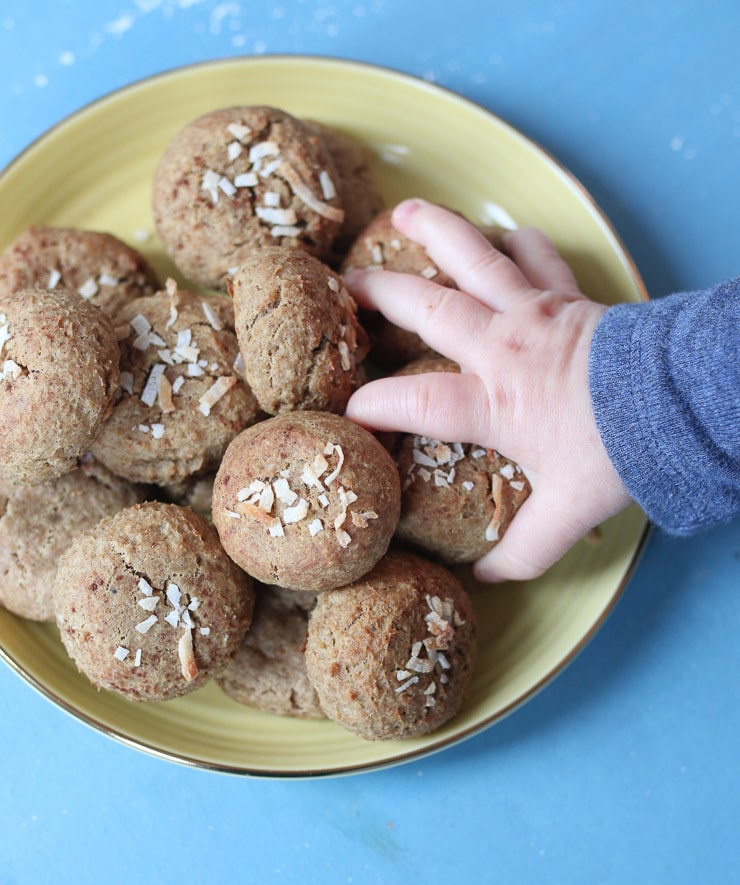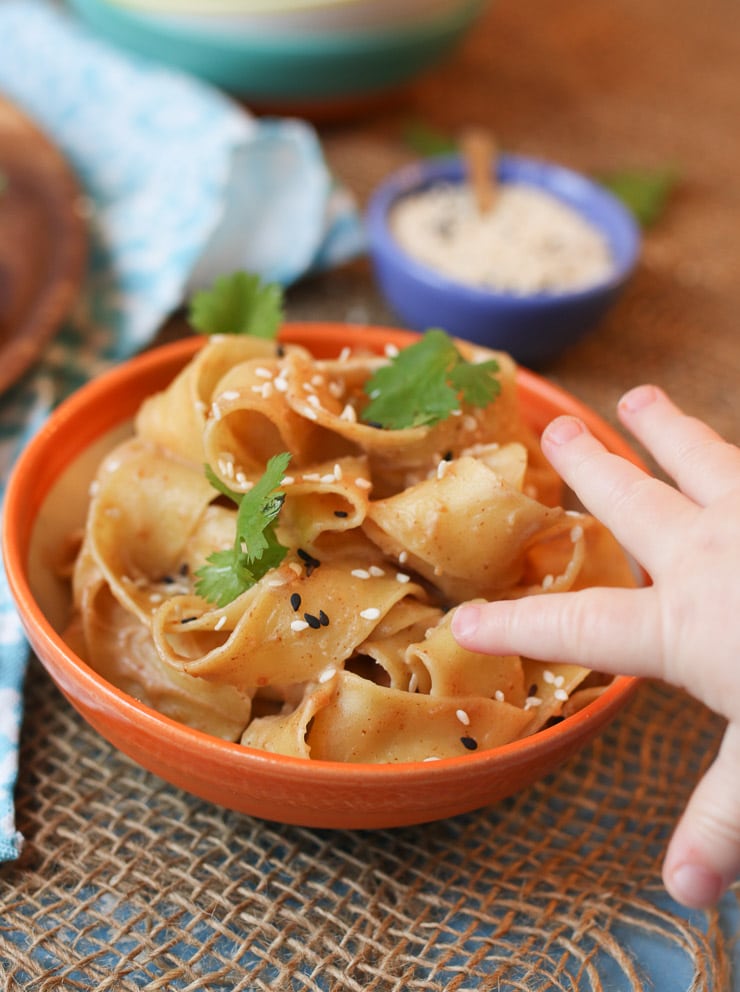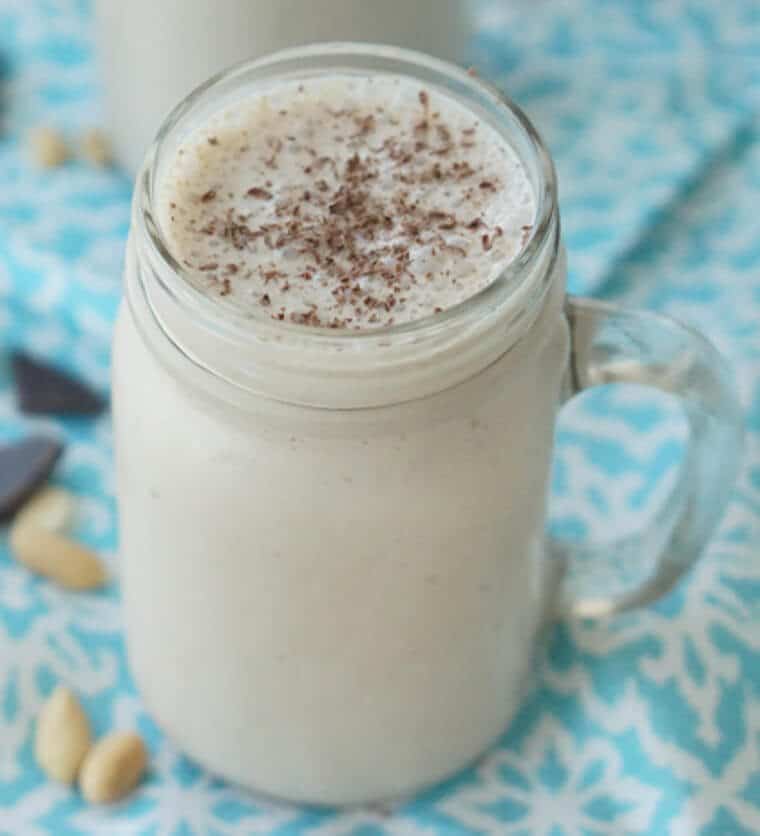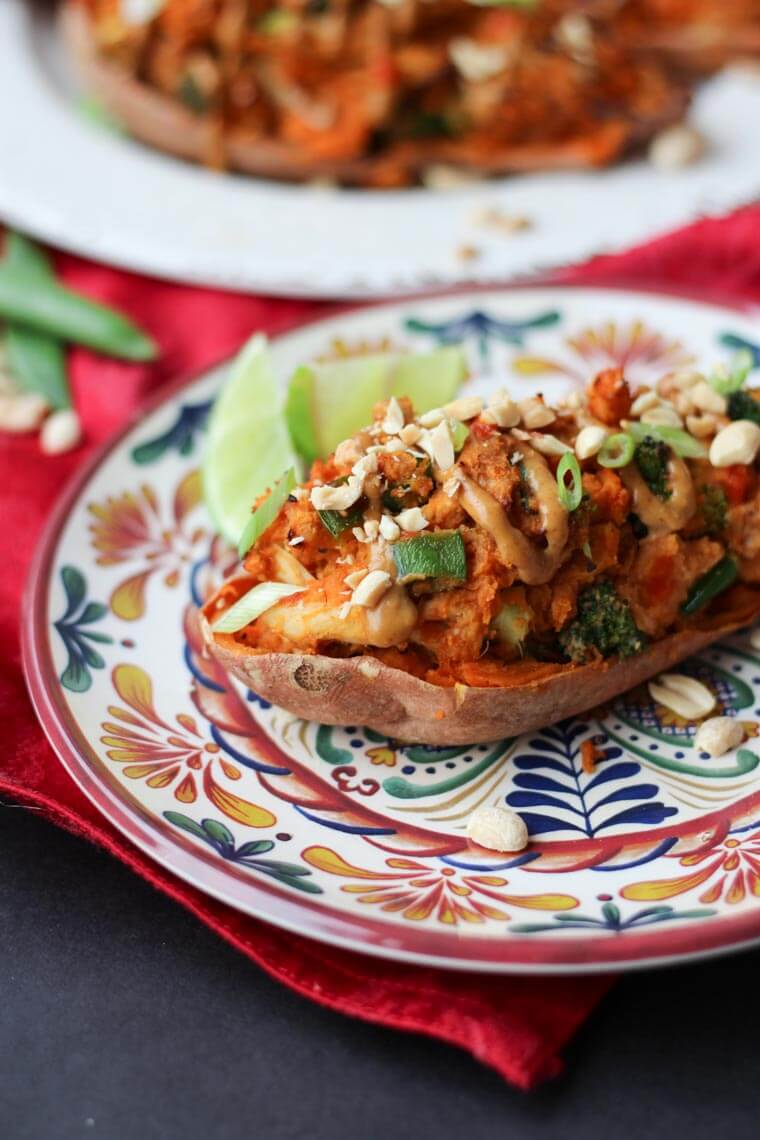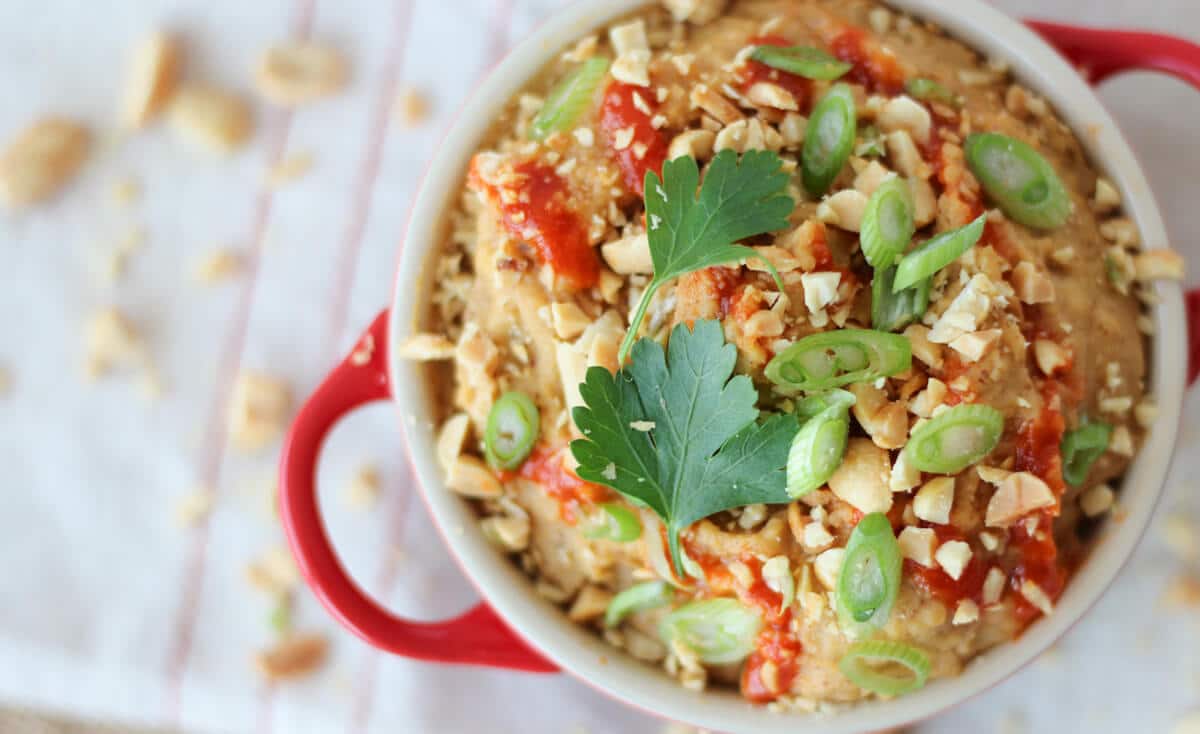 Looking for more inspiration?
Be sure to join the Millennial Mom's Guide to Mindful Meal Planning for exclusive meal ideas, toddler feeding tips and Facebook lives with pediatric experts!
More Blog Posts You Might Like:
If you liked this blog post discussing how to introduce peanut butter to baby, then you might also enjoy more blog posts on feeding kids:
Disclosure: This post was developed in paid partnership with Peanut Bureau of Canada, however, all opinions are genuine.
Updated on August 30th, 2022