We review a study and answer the question, does a low carb diet during pregnancy cause birth defects in babies? Should you be going keto while pregnant?
Low-carb diets have been making headlines in nutrition ever since Robert Atkins released his diet plan in 1989. These diets promise speedy weight loss on a diet high in protein and fat, and low on carbs. Since then, we've seen the rise of the mighty steak-and-salad combo, with carbs quickly replacing fat as the mega-villain in the battle of the bulge. Recently, the paleo diet (high protein and fat) and the keto diet (moderate protein and high fat) have taken center stage, backed by ample glowing celebrity endorsements. The keto diet in particular has been the subject of great scientific interest for its potential effects on a variety of health concerns, from obesity and diabetes to Parkinson's and cancer. Recently, the documentary The Magic Pill came out, singing praises for the keto diet. Check out Abbey's review of the movie here and here! And on top of the low-carb fever, add the increasing number of people following a gluten-free diet, and suddenly the poor "grains" food group of the Food Guide is getting more and more ignored. But now, a new study published by researchers at the University of North Carolina suggests that shunning grains may not be great news for expectant mothers and their babies.
Low Carb Diet During Pregnancy Cause Birth Defects?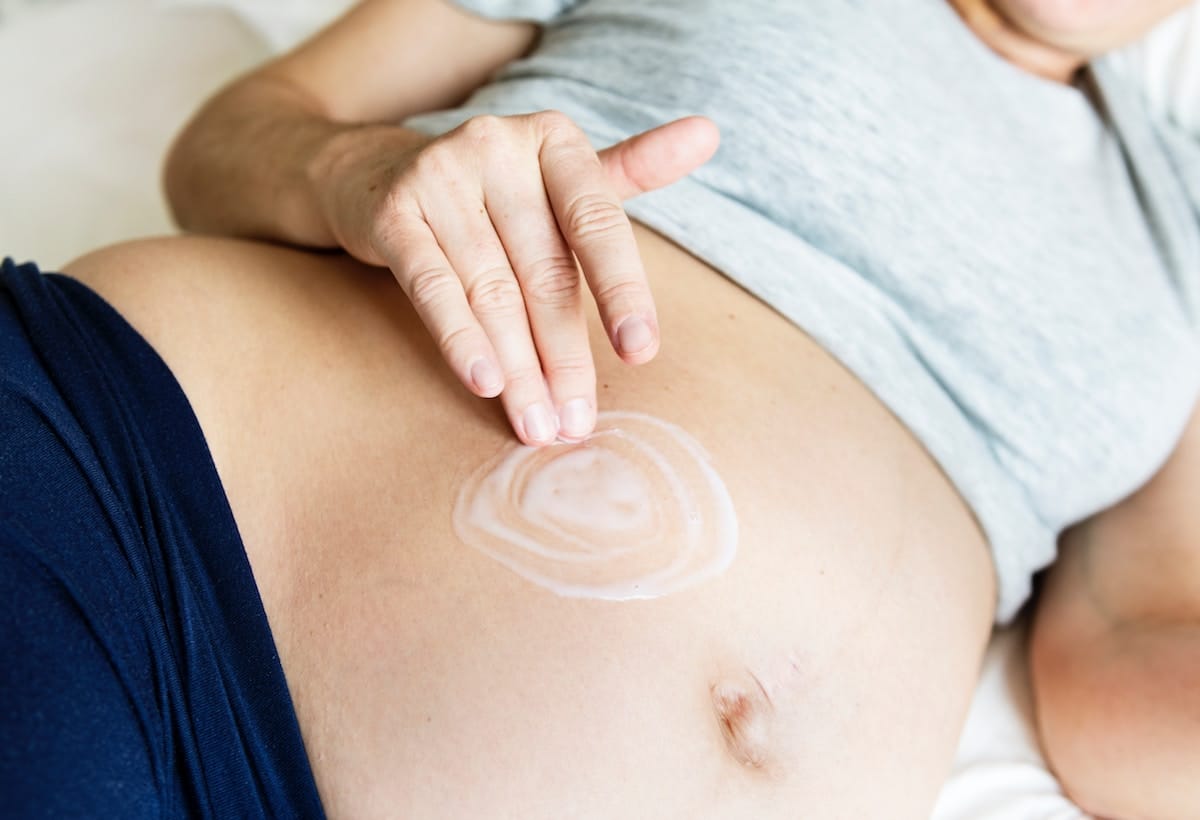 Let's talk about this new study.
This study compared the diets of mothers whose babies suffered neural tube defects (NTD) with the diets of mothers who had healthy babies. The results? Researchers now have reason to believe that mothers on low-carb diets have as much as a 30% increased risk of their babies developing a neural tube defect. And why? Well, the key player could very well be folate, a B-vitamin found in fortified flour, legumes, and leafy green vegetables (fun fact: the word "folate" is related to the word "foliage").
Folate & Risk of Neural Tube Defects
Folate is a critical nutrient for cell division and growth, and is especially important in producing healthy new copies of our DNA. If folate levels are low during pregnancy (particularly during the first four weeks of gestation), the result could be neural tube defects, such as spina bifida or anencephaly. During those first four weeks of pregnancy, the neural tube (which later becomes the brain and spinal cord of the baby) develops and closes, with folate playing a vital role in the process.
In 1995, neural tube defects affected 1 out of every 1000 births, and the outlook for babies with neural tube defects is grim. Spina bifida results in various types of permanent paralysis in the legs, and babies born with anencephaly are either stillborn or die shortly after birth. But fortunately, this is where public health policies can jump in and save the day! Since 1998, folic acid (the stable form of folate that's used in supplements), has been added to all white flour, cornmeal and pasta in North America, and this enrichment of grains has lead to the incidence of neural tube defects dropping by half. Not too shabby!
But, without consuming fortified grains or folate-rich legumes, expectant mothers on low carb diets (like Keto or Atkins) could be missing out on adequate levels of folate, and increasing the risk of their babies having birth defects. It's worth considering whether a low-carb diet might cause any deficiencies in the vitamins or minerals involved in, well, creating a baby!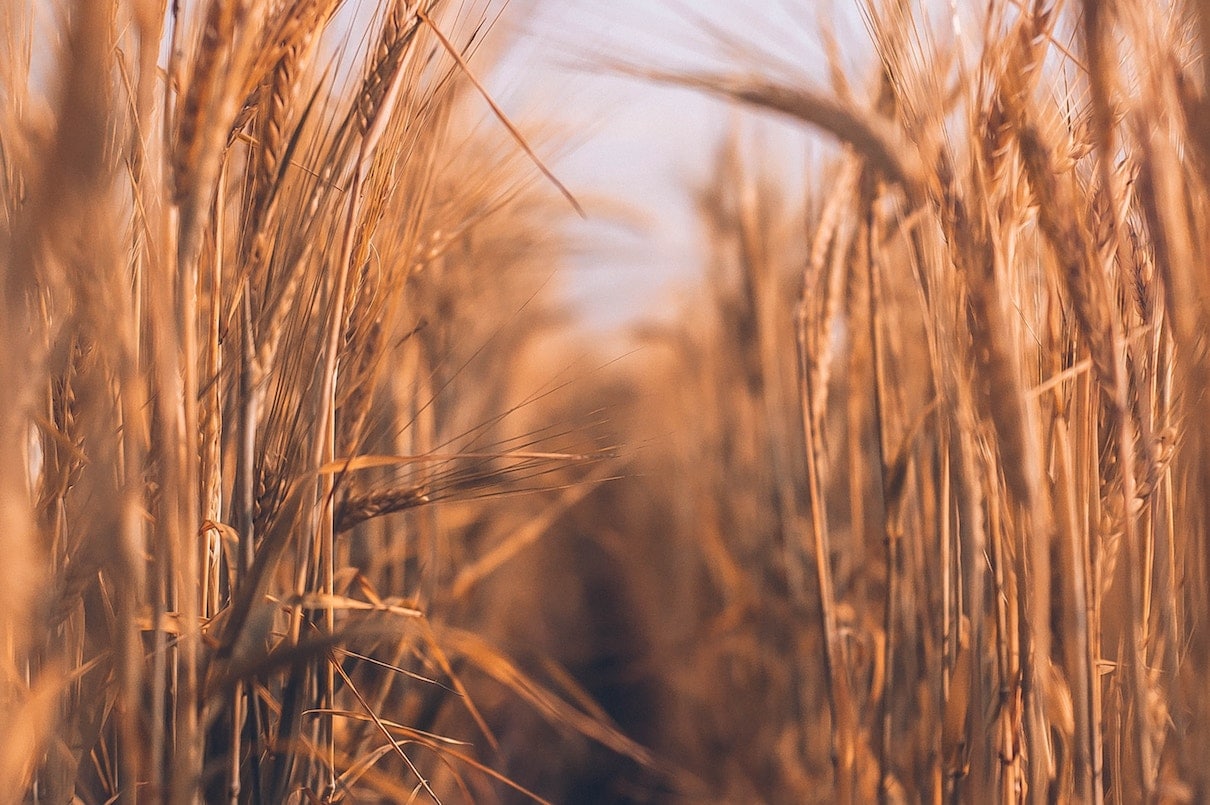 BACK to the Study.
Over 13 years, North Carolina researchers looked at data from over 11,000 mothers: 1740 mothers of children with neural tube defects and 9545 mothers of healthy children. The researchers used questionnaires to examine and compare the diets of mothers from these two groups, paying special attention to their consumption of carbs and folate, and whether or not they had taken folic acid supplements before their babies were conceived. They found that mothers on low carb diets had less than half the average intake of folic acid than those mothers who didn't restrict carbs in their diets. Even more alarming was the finding that women on low carb diets were 30% more likely to have a child with a neural tube defect.
Risky Behaviour & Risk of Neural Tube Defects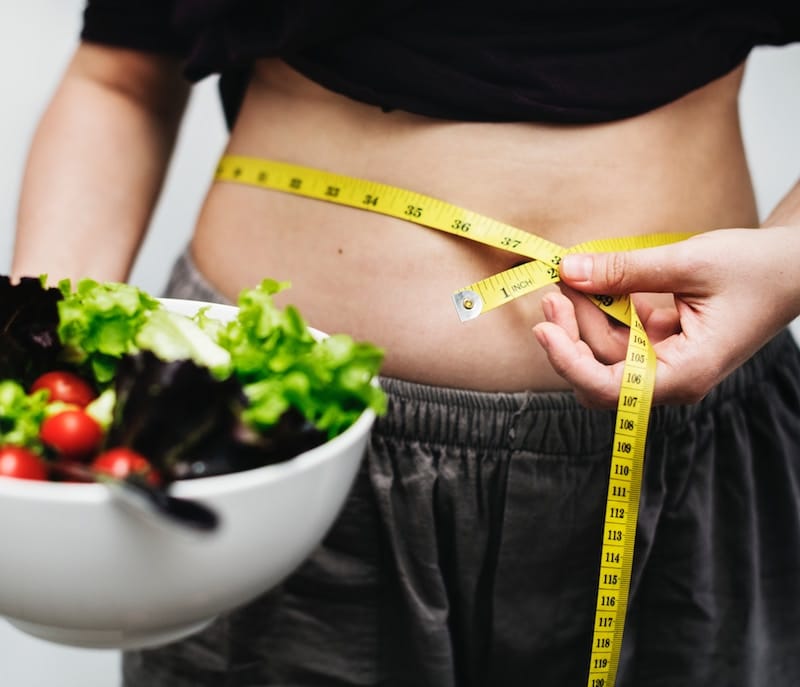 The researchers also found out a few more interesting facts about those mothers cutting carbs: on average, they were older, more likely to be overweight, and more likely to have smoked while pregnant. They were also quite a bit more likely to have consumed alcohol early on in their pregnancy (which, as you'll remember, is the critical time for proper development of the neural tube!). This suggests that women who limit their carbs may be a little more likely to engage in risky behaviours, complicating the story somewhat. Is it these women's aversion to carbs that puts them at risk, or could it have been their slightly higher tendencies to smoke or drink while pregnant? The researchers adjusted their analysis to account for these other risky behaviours, and still found that low-carb mothers were at a higher risk of neural tube defects in their pregnancies. Still, to get the full story here, it would be important to tease out what types of low-carb diets were being followed, and why. For example, some of the women may have been cutting carbs to lose weight, while some may have been following a paleo or keto diet with health concerns in mind. Still others may have cut out fortified flour and pasta due to celiac disease or concerns over gluten sensitivity. How much carb is considered low carb? There are a lot of questions we have.
Planned Pregnancies & Risk of Neural Tube Defects
Another interesting finding was that women who had planned their pregnancies didn't see that increased neural tube defects risk, even if they were on an low carb diet. Perhaps they ate healthier foods (with more folate-rich leafy greens), or took folic acid supplements, in anticipation of getting pregnant. This speaks to the importance of determining what type of low carb diet is being followed, and suggests there's more to the story than simply how much fortified cereal or other carbs a pregnant woman eats. Women who had unplanned pregnancies wouldn't have had the chance to ensure they were getting enough folate or folic acid during those first critical four weeks of pregnancy, and by the time they found out they were pregnant, it could very well have been too late. This is where the beauty of enriching flour and pasta comes in: it helps ensure all women of childbearing age are getting enough folic acid, whether they're pregnant, planning to get pregnant, or none of the above! The last interesting finding of the study is that taking a folic acid supplement in addition to any dietary folate did nothing to decrease the risk of having a baby with an neural tube defect.
Study Limitations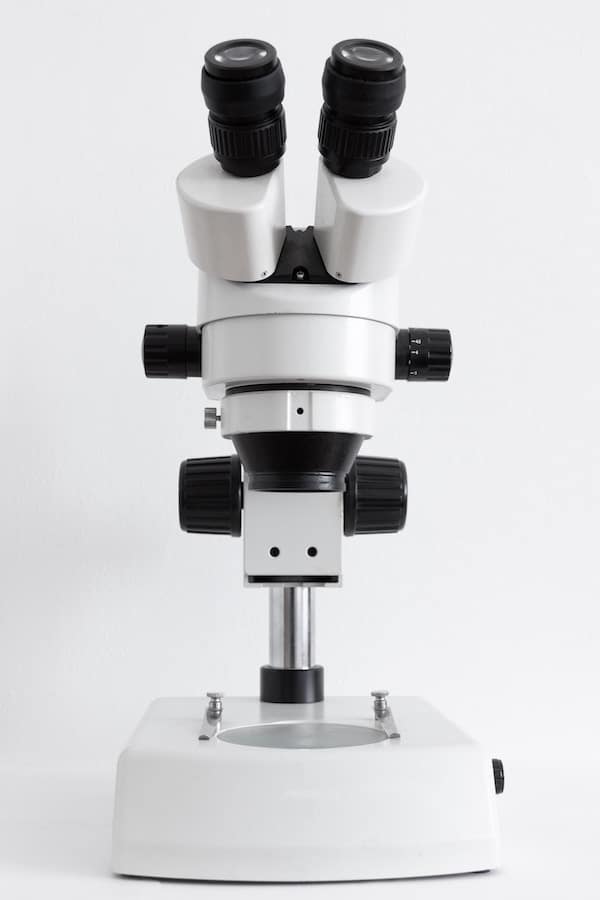 The University of North Carolina study had a few flaws to consider.
Study Flaw #1: The Inadequacies of Food Frequency Questionnaires
First of all, information about what the mothers ate before their babies were conceived was gathered using a food frequency questionnaire, which asks subjects to describe how often they ate a specific food within a given number of weeks or months. The disadvantage of the food frequency questionnaire is that often people have a hard time remembering their dietary patterns accurately, and may be more likely to over-report eating healthy foods and under-report those late-night, potato-chip binges.
Study Flaw #2: No Measure of Blood Folate Status
Perhaps most importantly, the study didn't measure biomarkers of folate status in the blood. In other words, they estimated how much folate each mother was getting based on her reported diet, but they didn't check to see just how much folate was actually circulating in her blood. This would have been a really important measure to truly connect the dots between low carb diets, folate, and neural tube defects, in a more meaningful way. Flour is fortified with folic acid, which happens to be the same form of folate used in supplements, which begs the question: why didn't supplementation help to decrease the risk of neural tube defects? Perhaps women avoiding carbs (fortified flour in particular) had such low levels of folate to begin with that even a supplement failed to get them to healthy levels. And perhaps women consuming plenty of fortified flour had high enough levels that additional supplementation made no difference. Without looking at their blood levels of folate before conception, it's hard to draw any strict conclusions.
Study Flaw #3: No Cause and Effect
Lastly, this study showed an association between low carb diets and neural tube defects, but that still doesn't prove that shunning grains and going on a low carb diet during pregnancy causes birth defects!
Study Takeaways
So what does this all mean for women trying to conceive? There are a few important takeaways. First of all, folate (as dietary folate, or supplemental folic acid) is a critical nutrient during pregnancy, especially when it comes to reducing the risk of neural tube defects. And the best way to ensure you're getting adequate amounts of any nutrient is to eat a varied diet. In fact, with the exception of a few specific foods (raw or undercooked fish, eggs and meat, or unpasteurized milk and juices), Health Canada doesn't advise expectant mothers to restrict any foods or food groups. It's important to remember that pregnancy is certainly not the time to start any kind of weight-loss plan (low-carb or not!), unless recommended by, and under the supervision of, a doctor.
A final takeaway from this new study is that mothers with planned pregnancies had no increased risk of having babies with neural tube defects, whether or not they restricted their carbs. It's safe to assume that's because women trying to conceive usually go to extra lengths to get healthy, by getting in their prenatal vitamins. This shows how important it is for all women of childbearing age to ensure they're getting enough folate, and it's the reason Health Canada recommends a daily supplement of 400 micrograms for all women who fit this description. For women who follow a low-carb diet, Health Canada actually recommends a higher dose, again under the supervision of a doctor (most prenatal vitamins actually contain 800-900 micrograms). And for the die-hard low-carbers out there, there are still plenty of foods that naturally contain high levels of folate: leafy greens (like spinach, asparagus, romaine lettuce), liver, avocado and sunflower seeds, among others. So it's possible to not have your cake and eat your folate too!
Now I want to hear from you.
Did you follow a low carb diet during your pregnancy?
Were you worried about getting enough folate?
Let me know in the comments below!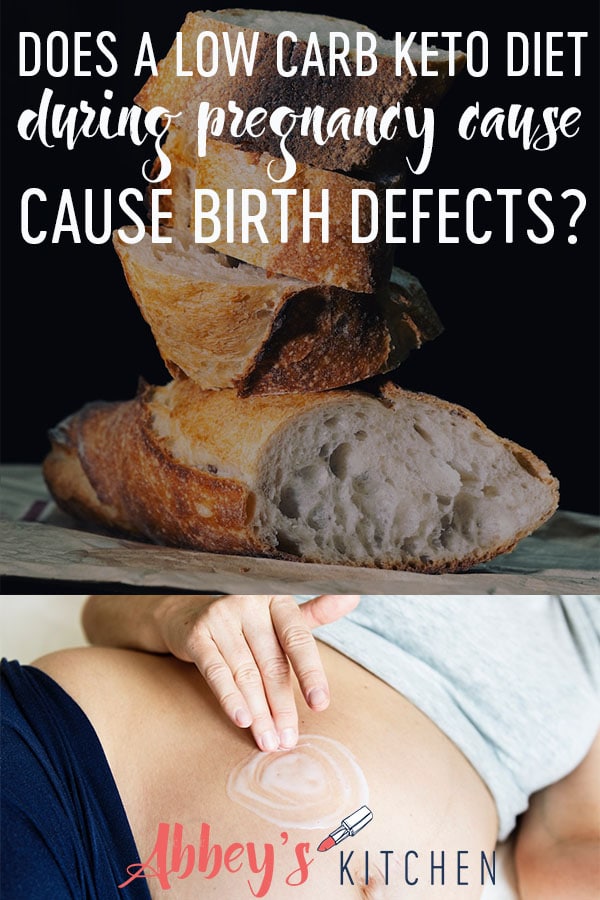 Written by RD2B Adam Weinmann
Updated on August 13th, 2020