We review the evidence on whether or not keto while breastfeeding is safe for you and your baby and how it impacts your breastmilk.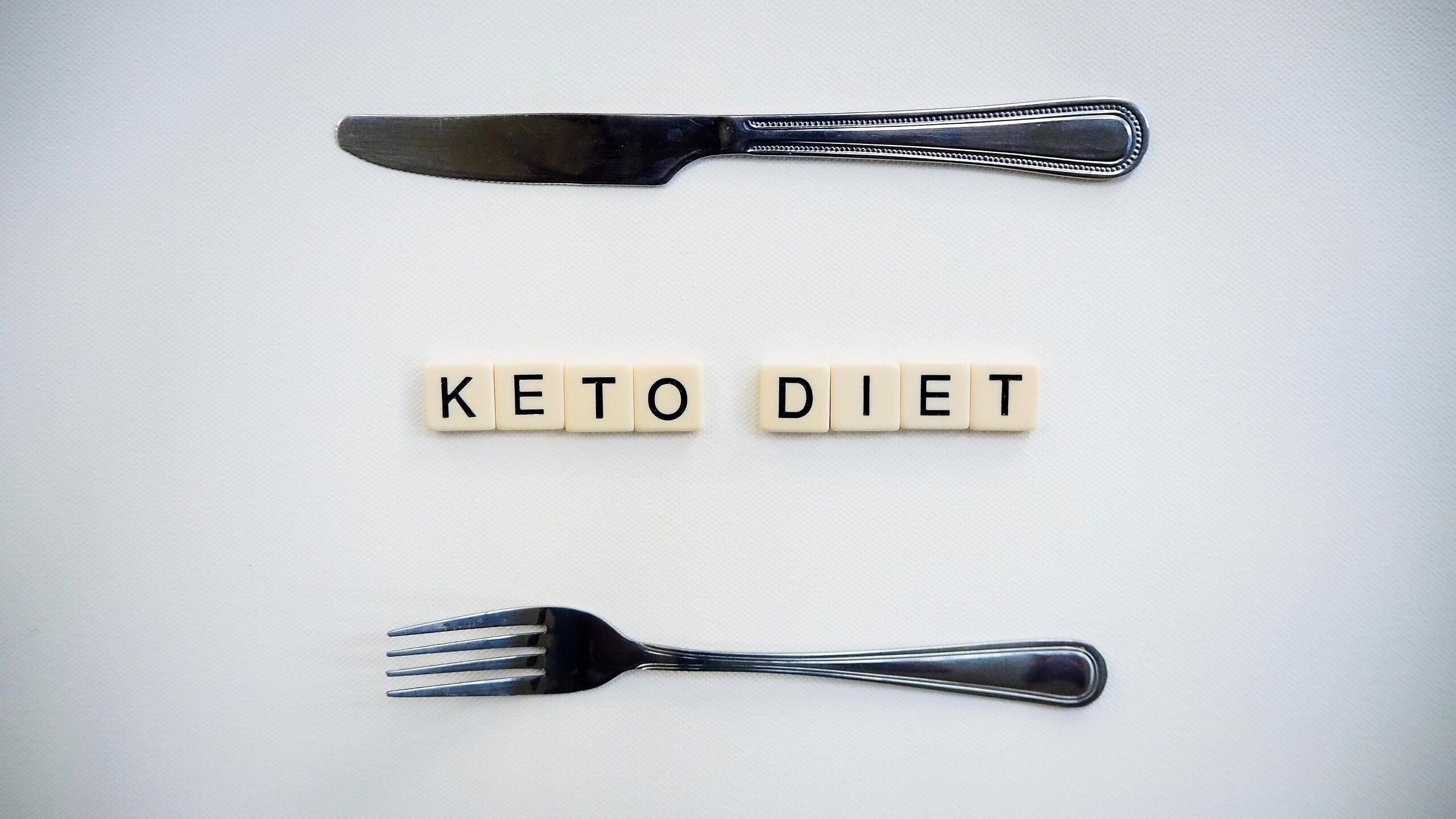 If you've been keeping up with the news at Abbey's Kitchen, you've probably noticed that I talk quite a bit about the keto diet. This all started a few years ago, when my girl and fellow registered dietitian Abby Langer and I caused a bit of a stir with our video of us trying different keto recipes. Some people were, less than pleased, to put it very, very nicely!
To clear up some of my messages and to provide a 360 snapshot on how the diet actually works, I did a comprehensive review of the evidence of keto diet and its impact on weight loss, amongst other diseases like neurological diseases, cardiovascular disease and Type 2 diabetes.
Emerging research in diets always catch my attention, and as a dietitian, it's my duty to stay informed and to put on my critical lens. So when I heard people taking on the keto diet while breastfeeding, I was instantly interested in learning about this new trend and its safety and associated risks. Plus, being a new mom, I always strive to learn the best and newest evidence to help support other moms and moms-to-be in this incredible journey!
So let's get to it.
Keto While Breastfeeding: Is it Safe?
As with most super early-stage research, mice trials are what we start with and then work off of. Here in Toronto, researchers at The Hospital for Sick Children conducted 3 of them, each focusing on different phases of mices' pregnancies and post-natal lives:
Before we discuss if its safe to breastfeeding while on a keto diet, let's rewind and start with the effect of a keto diet during pregnancy.
Study #1: How Does the Keto Diet Affect the Embryo's Organ Development?
Researchers studied mice separated into either a standard diet or a keto diet. After mating, the embryos were then tracked at 13.5 and 17.5 days gestation. What did they find? There were notable size differences – the keto embryos were larger at 13.5 days, and then interestingly, their growth slowed and became smaller than the standard diet embryos by the time they reached 17.5 days! In the keto embryos, the development of their internal organs were also altered. Could this mean potential organ dysfunction and behaviour changes later in life due to keto while breastfeeding? Still unclear.
This is some great starting information about keto while breastfeeding, however, it's still not enough for us to draw conclusions yet, especially since this is a study of mice. But what we do know is that a keto diet during pregnancy may be linked to a smaller embryo size and altered rates of organ development. What about post-birth?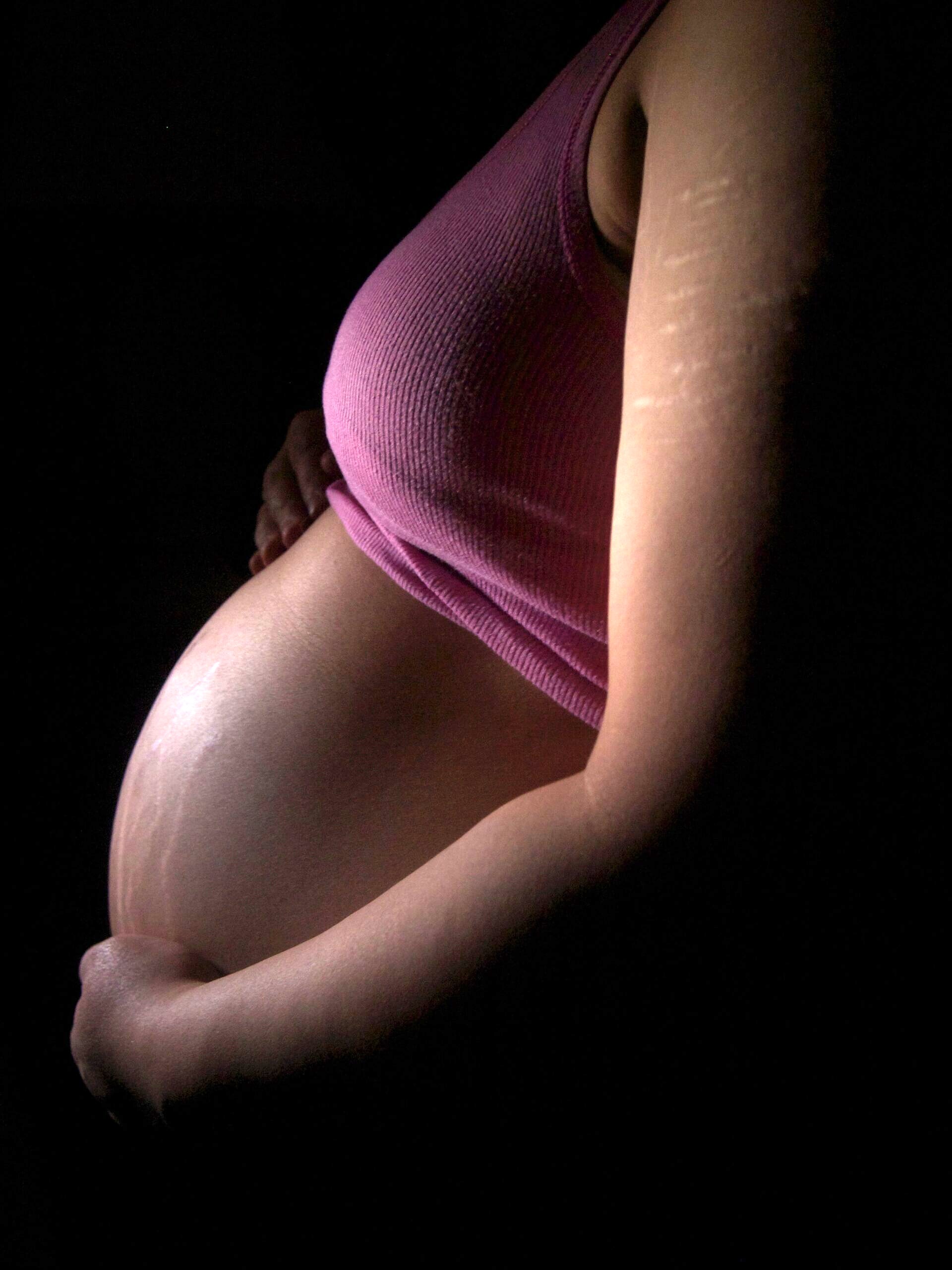 Study #2: How Does the Keto Diet Affect Breastfeeding and the Baby's Growth?
Now the second study of this series on keto while breastfeeding. Similar to study #1, the researchers compared a keto and breastfeeding group to a standard group of pregnant mice, but this time, they focused on the mice and their offspring post-birth.
The results were fascinating. The keto mice who were lactating experienced severe physiological strain, and even went into ketoacidosis, a very dangerous complication where the body produces too many ketones, leading to high amounts of acid in the blood. In fact, they ended up dying within a few days after giving birth! This is perhaps due to the increased energy needs during lactation. As moms require way more energy than normal to produce milk, they burn more fat and create more ketones, pushing them way past the state of ketosis (the normal goal for someone on a keto diet), and into the dangerous territory of ketoacidosis.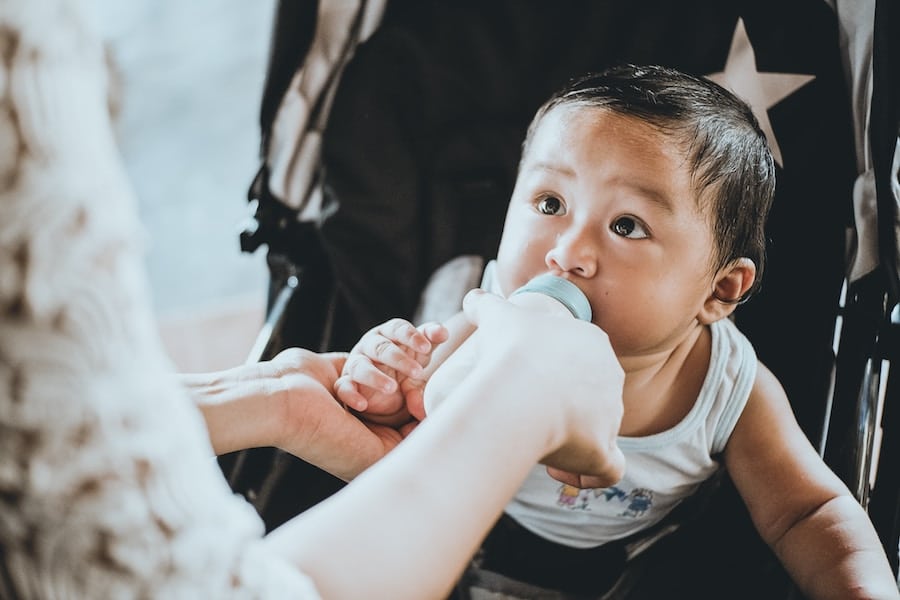 To make matters worse, the keto while breastfeeding babies experienced slowed growth, indicating that the breast milk from the keto mothers was insufficient in its nutrition, volume or both. In this case, it was a lose-lose situation, for both the mom and the babe. Finally, the keto mice also had lower fertility, and if they did become pregnant, their litter sizes were much smaller than average.
Study #3: Does a Keto Diet During Pregnancy Have Lasting Effects into Adulthood?
Let's talk about the keto diet and adulthood. The final study looked at the long-term effects of the keto diet by studying the adult offspring. After undergoing various physical and psychological tests, the adult mice of keto prenatal diets were show to be more physically active with a tendency towards hyperactivity, and exhibit less behavioural signs of anxiety and depression. So, I guess you can say these studies ended on a promising note? Let's tie all the information about keto while breastfeeding together and see.
So – Is Keto While Breastfeeding Safe?
Looking at these studies, we know that a keto and pregnancy, as well as keto while breastfeeding in mice may be linked to their offspring's organ development, metabolism, and behaviour well into adulthood.
Here's a quick recap about keto while breastfeeding:
Embryo sizes are notably smaller in pregnant mice on the keto diet
All lactating mice on keto diet died, and their children were considered small
Mice on the keto diet had higher rates of infertility
Adult offspring of prenatal keto diets were more physically active, showed less signs of anxiety and depression
What does this mean, exactly? Although the lactating keto mice who died sounds pretty terrifying and is definitely something to think about, at the end of the day these are still mice trials, and with this premature research, it's too early to comment on its safety.
Bottom line: moms have been breastfeeding on regular diets for a very, very, long time, and it has worked out wonderfully for them. I personally wouldn't mess with a good thing.
High Fat Diets and Breastfeeding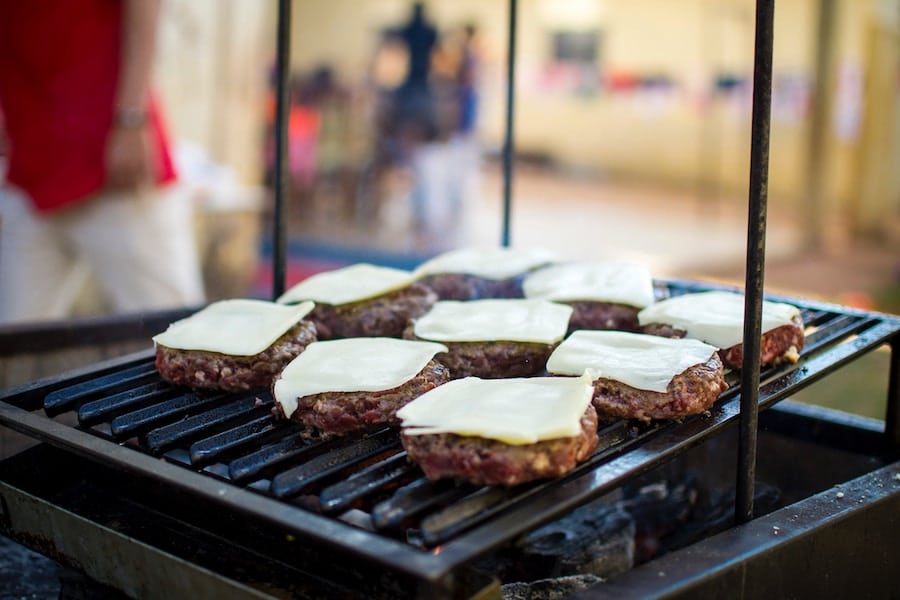 Here's what they found. The actual milk volume and the amount of protein in the milk were unaffected. However, the amount of fat in mom's milk was actually much higher, resulting in the baby consuming more energy. This is because fat is higher in energy. Also, the amount of energy that the new moms burned, during rest phase and while breastfeeding was much higher if they were on a high fat diet, indicating a higher potential for weight loss.
But before all the new moms start upping their fat intake, let's consider a few factors. There were only seven new moms included in this study. SEVEN! That's hardly enough to generalize their health outcomes to the public. Also, these seven women were only on a high fat diet for eight days, and then a regular diet for eight days to compare. Do you think that trying a new diet for only eight days can make a significant impact? I don't.
The Dangerous Case of "Lactation Ketoacidosis"
Alright, so in the earlier mouse trial about keto while breastfeeding, we saw that lactating mothers on the keto diet went into ketoacidosis and subsequently died. For all those who don't speak science, ketoacidosis occurs when your body breaks down too much fat to meet your energy needs, resulting in too many ketones in your body causing a buildup of acid in your blood. In extreme cases, it can be fatal, so it goes without saying this should be taken very seriously.
Though there are no controlled studies that have investigated this on a human level (it probably wouldn't pass ethics approval), there are eleven case reports of real women with lactation ketoacidosis while breastfeeding on a low carb diet. Very rare, but true and definitely worth looking into. These case reports are super interesting because ketoacidosis is traditionally a condition that affects those with diabetes, not lactating mothers!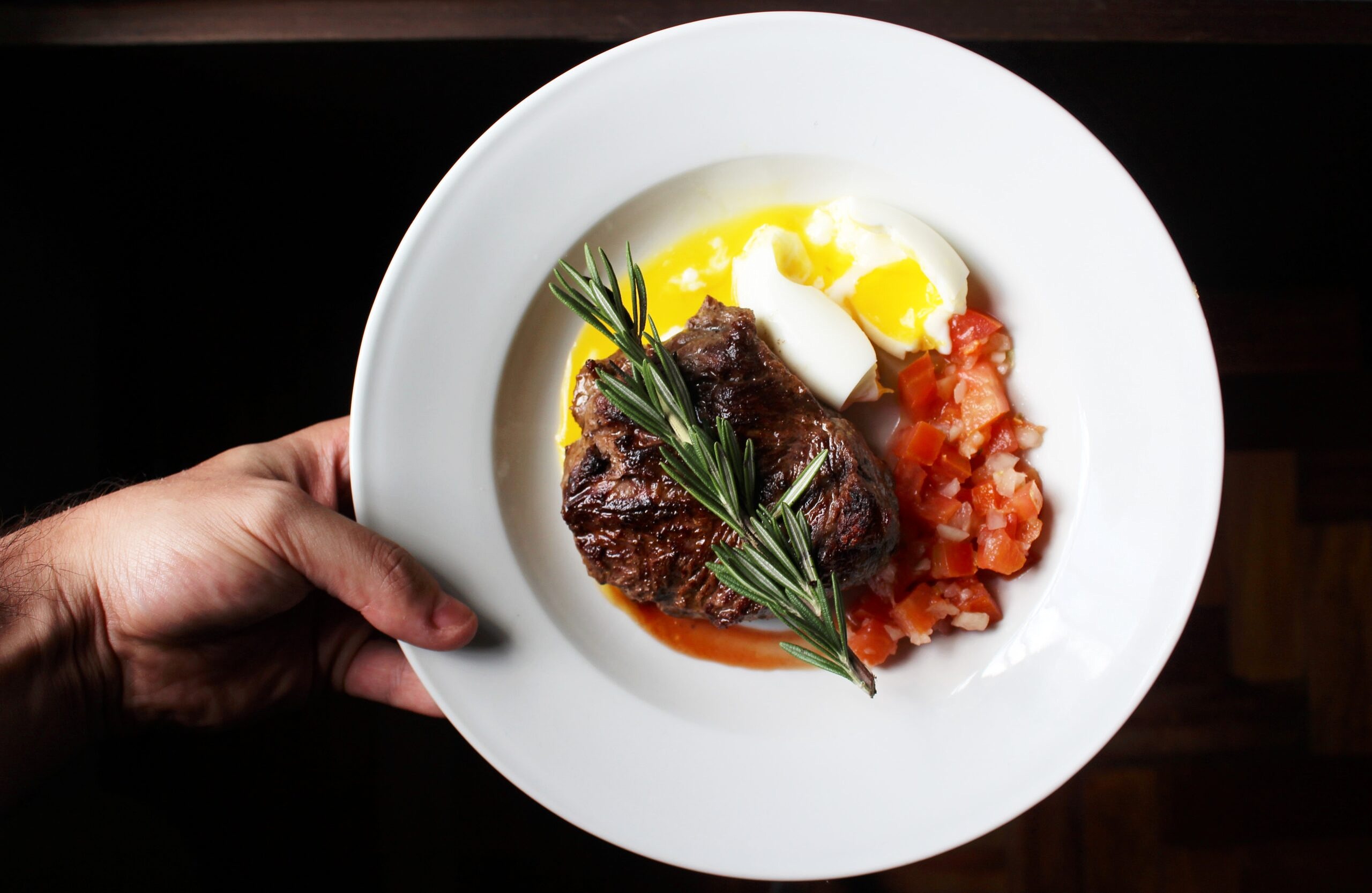 Let's look at one of those eleven case reports on keto while breastfeeding.
A 27 year old woman exclusively breastfed her 8-week old baby while following a low carb diet. She experienced vomiting and diarrhea, and was unable to eat anything for a few days – landing her in the ER. Turns out she had severe ketoacidosis and was treated quickly with intravenous fluids and told to increase her carb intake. Thankfully this was a happy ending and she recovered quickly and fully! (Read a few more case studies here, here and here).
Researchers and health professionals believe that this happens because energy demands are much higher during lactation. That, in combination with a low carb intake can push the body into lactation ketoacidosis. Thankfully, it can be resolved quickly from increased carbohydrate intake and intravenous fluids. So if you're feeling signs of lactation ketoacidosis such as nausea and vomiting and you're on a low-carb diet, please head to the emergency department ASAP!
So What Should You Eat While Breastfeeding?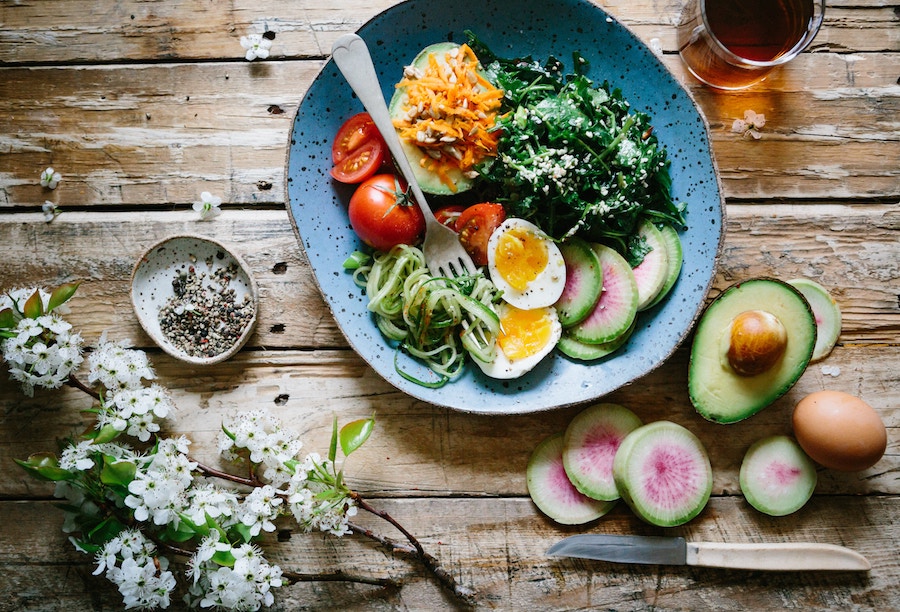 I think it's safe to say that the studies we talked about today, although premature, push us to lean towards an unfavourable approach when it comes to keto while breastfeeding (I've also previously touched upon it here). I don't think we have enough research to say it's not safe to breastfeed on the keto diet. At the same time, I also don't think it's worth the very clear risk. There are so many other eating patterns that people follow and new ones emerging all the time – so on a broader scope, you may be wondering how maternal diet impacts breastfeeding in general.
A few years, ago, a review of the best and up-to-date evidence explored this very relationship: maternal diet and the nutritional composition of breast milk. We were hoping this would give mothers more insight into how their diet can affect their baby. However, the evidence found by researchers was pretty diverse and, for lack of a better phrase, all over the place. The largest association they found was between fish consumption and omega-3 fats in the breast milk, and Vitamin C consumption and concentrations in the breast milk. But even then, the findings weren't too significant.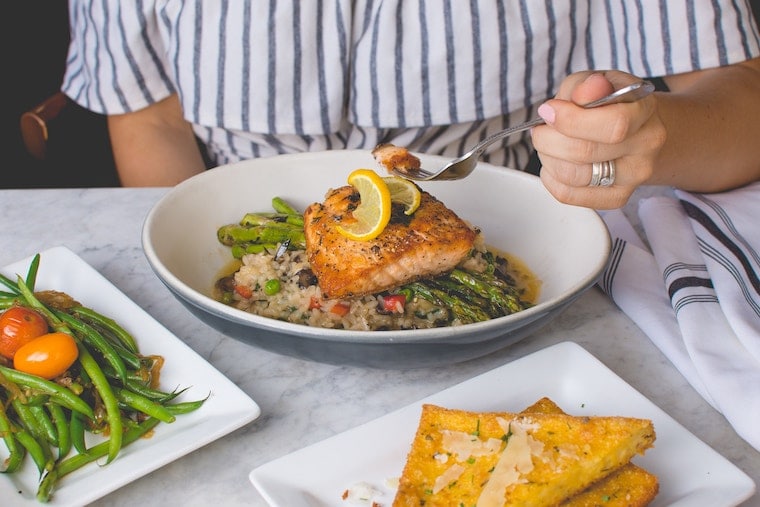 Since the review found such inconsistent evidence about keto while breastfeeding, the researchers actually stated that this "work made [them] realize how scattered and weak the evidence is that is currently used in everyday clinical practice." There's a huge emphasis for more structured research into maternal diet and breastmilk composition and implications, with more clear standards for the definitions and study methods.
Contribution By:
RD2B Trista Chan
MORE BLOG POSTS YOU MIGHT LIKE:
If you liked this blog post discussing keto while breastfeeding, then you might also enjoy more blog posts on breastfeeding: