Is keeping a vegan or vegetarian diet safe during pregnancy? We investigate the research and share the best practices for following a vegan or vegetarian diet.
This is for all my vegetarian and vegan mothers-to-be out there. It's by no surprise that plant-based diets have boomed with popularity over the years, and will likely continue to do so in 2019. As vegetarians and vegans, it is not uncommon to receive concerns from family, friends, or even strangers, about your dietary choices and decision to go for a vegetarian or vegan pregnancy. There is a preconceived notion that solely relying on plant foods cannot provide all the nutrition needed for a healthy baby. Although attitudes towards plant-based diets have come a long way, many still believe that vegan diets can be adequate for adults, but likely not for pregnant women.
So, can a vegetarian or vegan diet be healthy during pregnancy?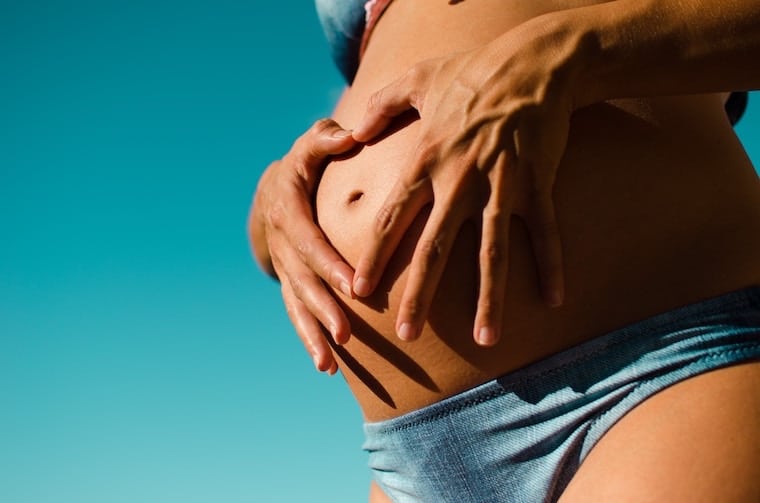 The short answer is, YES! Rest assured, you do not have to add meat to your diet just because you're pregnant. With proper meal planning, a vegetarian and vegan diet can be sufficient for meeting both your baby's nutrient requirements and your own. The Academy of Nutrition and Dietetics (AND) has stated that:
"Well-planned vegan, lacto-vegetarian, and lacto-ovo-vegetarian diets are appropriate for all stages of the life cycle, including pregnancy and lactation."
Similarly, Dietitians of Canada (here and here) and other evidence-based reviews, share this perspective on how these diets (consisting of vegetables, fruits, legumes, whole grains, nuts and seeds) can be healthful and nutritionally adequate in pregnancy for both the mom and infant's health. Whether vegetarian or vegan, the same recommended nutritional guidelines for pregnant women are essentially the same. It is totally possible and doable to have a perfectly healthy baby with a plant-based pregnancy, as long as you may attention to what you're eating. Since meat and/or other animal-based products are avoided, vegetarian or vegan pregnant women need to get those nutrients from reliable plant sources in adequate amounts. We will go into more detail in Part 2, but I largely mean a focus on beans, nuts, seeds, and tofu.
Vegetarian VS. Vegan Diet in Pregnancy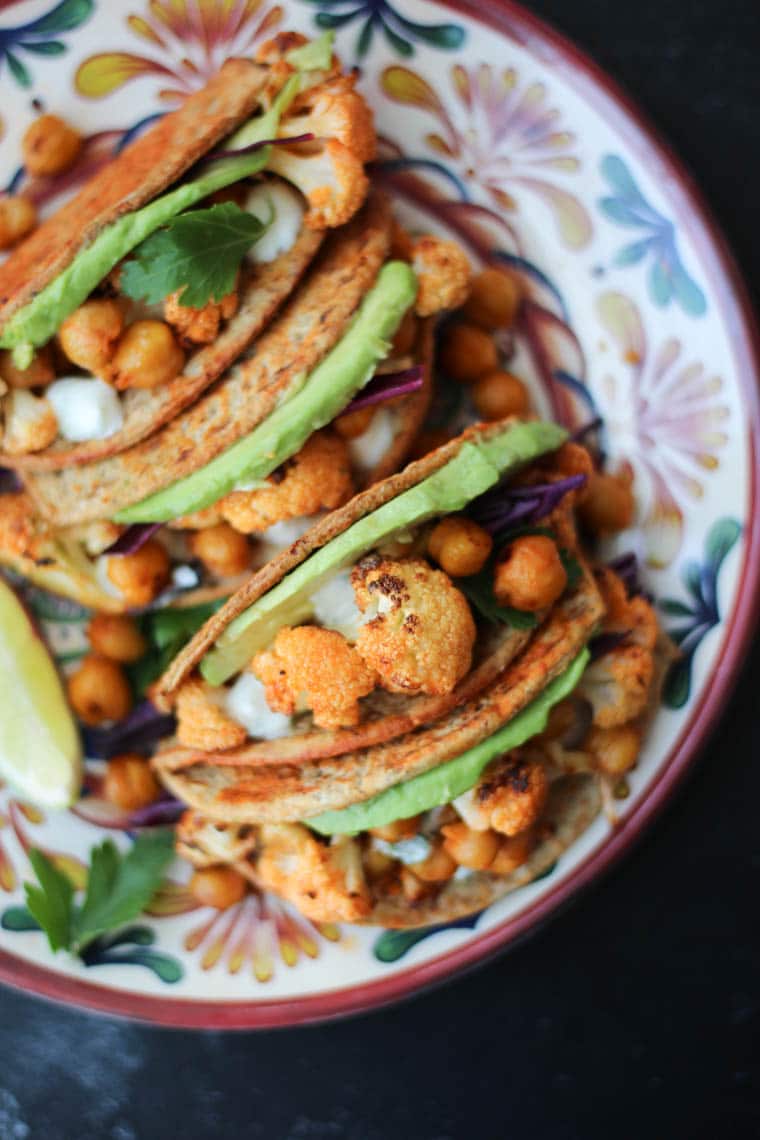 Following a vegetarian diet during pregnant is often not a problem when choosing from a wide selection of nutritious foods. For lacto-ovo-vegetarians or pescatarians who include dairy, egg products and/or fish/seafood, this will be much easier. On the other hand, if you plan on taking a 100% plant-based approach (i.e., a vegan diet), it's going to take more effort on your part. Compared to vegans, vegetarians have a relatively lower risk for developing multiple nutritional deficiencies during pregnancy. Meta-analyses and other studies have consistently shown that vegans are more likely to not meet recommended intakes of omega-3 fatty acids such as DHA and EPA, calcium, iron and especially B12 when compared to vegetarians and non-vegetarians. However, vegetarian or not, expecting mothers need to eat nutritiously by regularly consuming foods providing enough calories, macro- and micro-nutrients during such a critical developmental stage. Just like with omnivores, vegans who eat a lot of plant-based whole foods in their diet will have a healthier pregnancy than those who eat highly-processed foods. It's all about the dietary choices here, regardless of the dietary lifestyle you choose.
Are there benefits for continuing a plant-based diet during pregnancy?
In terms of a nutritional advantage, folate and magnesium intakes are not only adequate in vegetarian diets, but are typically higher than in non-vegetarians. This is not surprising since a well-balanced vegetarian diet is filled with a variety of veggies, legumes and whole grains. However, this doesn't mean that vegetarian pregnant women can go without a folic acid or prenatal supplement containing folic acid. All women who are expecting or trying to conceive should be taking a prenatal supplement.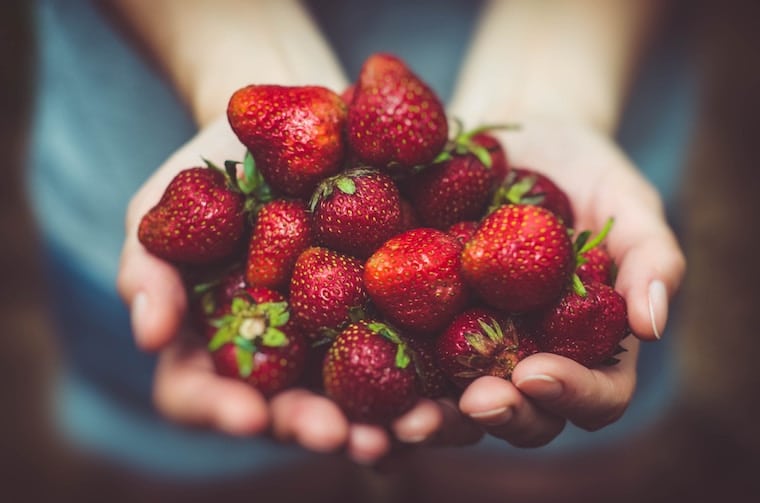 In terms of a healthy baby, research has shown that plant-based diets and diets consisting of high fruit and vegetable intakes during pregnancy may have protective effects against the risk of developing certain diseases in the child. Other evidence has also shown that infants born to vegetarian mothers can still be born normally at term with a normal birth weight. Lower rates of preterm birth, pre-eclampsia, cesarean delivery, postpartum depression, pregnancy complications, as well as rates of mother and infant deaths have been found among pregnant vegans. Some experts believe it may be because vegan mothers typically consume a lot more plant foods and fiber, and may potentially be more health-cautious (i.e., eating less processed foods high in sugar, fat, salt); all of which may help prevent weight-related pregnancy complications.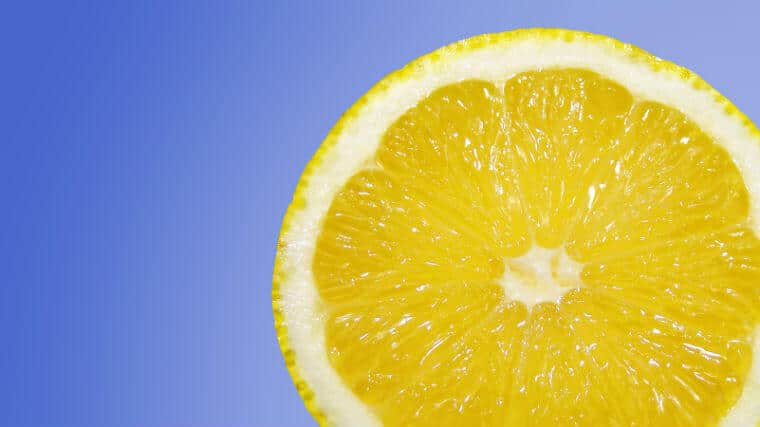 One study analyzing mothers of children with orofacial clefts (OFC) found that mothers with higher consumption of certain vegetarian food groups (i.e., vegetables, fruits, grains, eggs, herbs, soy foods) and vitamins, minerals, and macronutrients, were less likely to have children with OFCs. Increasing intakes of specific nutrients such as fiber, vegetable protein, vitamin C, iron and magnesium were all associated with decreased risk of OFCs. Additionally, a case-control study revealed that mothers' diets, consisting of high intakes of vegetables, nuts, fish and garlic, accompanied by increased folate and vitamin B12 concentrations, were not linked to risk of OFC, whereas a nutrient-poor, highly processed Western diet displayed a 2-fold increase in risk of OFCs.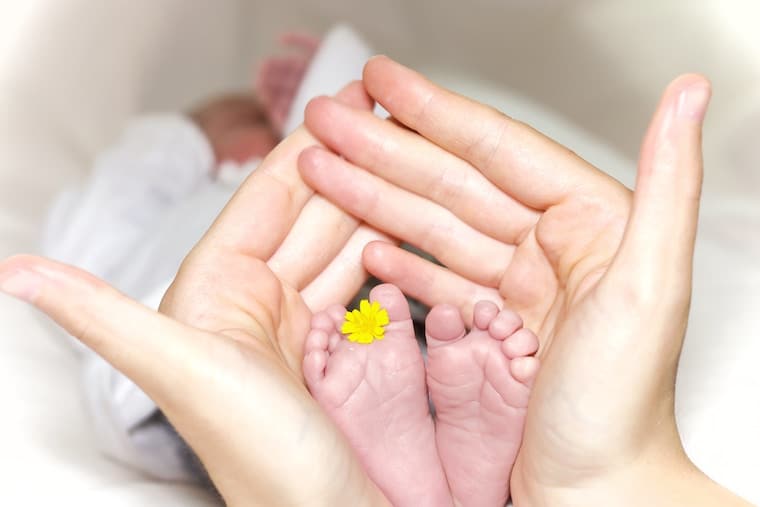 Unfortunately, with all things research, the findings are not always clear. Japanese mothers with higher intakes of veggies and fruits containing certain antioxidants, displayed lower risks for pediatric wheeze and eczema in their children. Insufficient intakes of veggies and fruits has also been shown to increase the risk of NTDs, OFCs, some pediatric tumours and diabetes. However, other studies have suggested that in addition to Japanese-style diets of pregnant women, "healthy prenatal diets", characterized by high intakes of fish, seafood, green and yellow vegetables, fruits, pulses, seaweed, white vegetables, potatoes and mushrooms, can potentially increase the risk of wheeze and food allergies. Ultimately, evidence continues to suggest that certain foods and vitamins in the prenatal diet can have for reducing cancer risk in children, specifically higher intakes of vegetables, fruits, fish, whole grains and an optimal omega-6 to -3 ratio.
Are there Risks to a Vegan and Vegetarian Diet During Pregnancy?
One of the first systematic reviews on vegan and vegetarian diets in pregnancy, analyzed the vast body of evidence to determine pregnancy and fetal outcomes when following a vegan diet. The good news is that there were no higher incidences of severe negative health consequences for the mother or major birth defects in almost all of the studies. The bad news was that one large study involving 8000 children revealed an increased risk of hypospadias born to vegan mothers (that's a congenial disorder related to a malfunctioning penis). Similarly, in a Danish/Swedish case-control study, a diet excluding meat and fish during pregnancy suggested that there may be greater risk of hypospadias. A British longitudinal study also showed that vegetarian mothers were more likely to give birth to a son with hypospadias compared to omnivores who supplemented with iron.
So Is a Vegan and Vegetarian Diet Safe During Pregnancy?
Overall, I think for the most part, plant-based diets may provide important benefits for both mothers and their babies through reduction of some pregnancy-related issues and childhood diseases. Available evidence does support the safety of vegan and vegetarian diets during pregnancy, as long as specific nutrients (e.g vitamin B12 and iron) are paid attention to. Since the available reviews only included healthy women, we still need more large scale research to find out whether women with specific health conditions can have a safe pregnancy on a plant-based diet.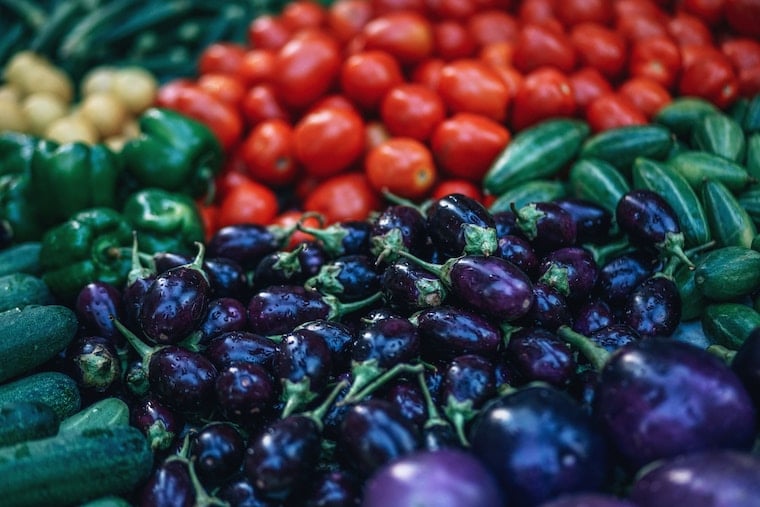 Other vegetarian, but non-vegan diets such as the low glycemic index (GI), Mediterranean diet, made up of mostly vegetables and fruits, appear to prevent allergies, asthma and skin problems in offspring. The Mediterranean diet, which also includes grains and sufficient omega-3 sources, has been associated with reduced risk of preterm birth and gestational diabetes, and may be another appropriate option for those looking for less restriction. The bottom line is that pregnancy should be a time to focus on eating your best, not a 9 month junk bender- you can read all about the benefits of eating veggies to help prevent picky eating later here.
If you're pregnant or trying to become pregnant, you will want to speak to a registered dietitian to help ensure you're meeting all of your needs. Now that we know that a vegan and vegetarian diet can in fact be safe during pregnancy, stick around for Part 2 to find out which nutrients are essential to promote a healthy pregnancy.
Were you vegetarian or vegan during your pregnancy?
Did you find yourself concerned about not meeting your nutrient needs?
Leave me a comment below with your experience during pregnancy!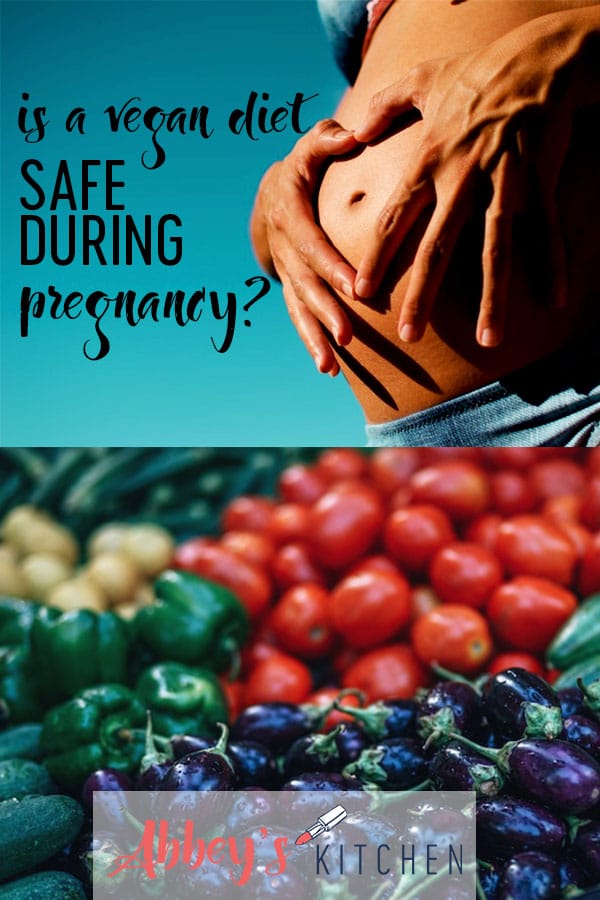 Contribution By:
RD2B Amy Choi & Rachel Shim
If you liked this post, you may also like:
SHOULD YOU GO VEGAN? | THE BENEFITS AND CHALLENGES OF A VEGAN DIET
ARE VEGAN MILK SUBSTITUTES SAFE FOR PLANT BASED BABIES WHO DON'T DRINK COW'S MILK?
WHAT THE HEALTH REVIEW – A DIETITIAN'S THOUGHTS ON THE NETFLIX PRO- VEGAN DOCUMENTARY
Updated on December 8th, 2021