In this post, we discuss set point theory and look at the rationale for why weight loss always comes back (and why it's not your fault!)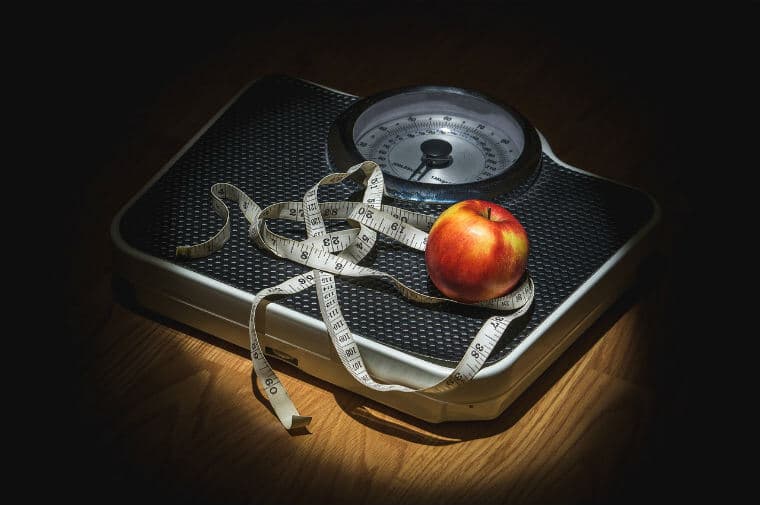 Have you ever tried a fad diet or quick fix to get rid of all your fat in less than 21 days? 10 days? Even the remarkable diet that claims to work miracles in 3 days? While you may have achieved a short-term weight loss, have you ever wondered why you gained it back almost instantly … and it isn't just because your midnight snack involved a whole box of cookies. Why is it that less than 20% of individuals who lose weight actually maintain a modest 10% weight loss after one year? Or that approximately 33% of individuals who lose weight regain it within the first year, and a large proportion of individuals gain the weight, if not more, within 3 to 5 years.
"Obesity" is complex and involves an interplay between genetics and the environment, and it is not as simple as energy intake (food … yum!) and energy expenditure (physical activity). The focus here will be on the biological aspect of our weight loss and our body's efforts to regain the weight to maintain homeostasis – our body's state of balance. After we lose a certain amount of weight, physiological mechanisms within our body go into high alert because our body understands this diet as starvation (which it may be if all you're drinking is a cold pressed juice). As a result, our body ties to restore our "set point weight", and we eventually gain back the weight, if not even more.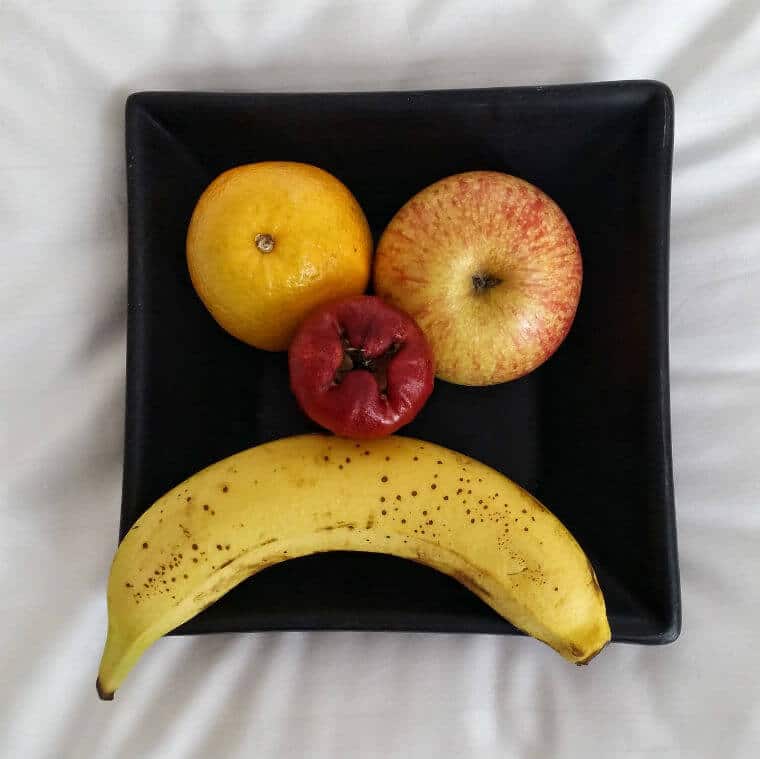 Set Point Theory
In 1982, Bennett and Gurin used the set point theory to explain why individuals who go on diets rarely have long-term success in achieving a sustained weight loss. Our internal, physiological mechanisms are different than what we see in the mirror when we try to shed a significant amount of weight, in the sense that our bodies are trying to hold onto that weight to maintain homeostasis, or the norm for your body – think of it like a thermostat for your body fat. Just like your natural hair colour or height, everyone's set point is different and you cannot control it. It is controlled by our hypothalamus, in our brain, which regulates our metabolism to maintain weight within a predetermined range. The range may not be tightly controlled, and an individual will have a set point range of approximately10-20 pounds where if one loses weight within this range, you are more likely to keep it off. Even though we can't determine our set point range, our environment influences our food decisions such as consuming high-fat, high-carbohydrate, and high-sugar meals. On average we make about 200 food decisions a day, and somewhere along those choices we may consume a larger amount of food than needed, and that gets stored as fat. Our metabolism changes based on our eating patterns in an attempt to prevent further weight gain, while establishing a new, higher "set point weight".
Research on the Set Point Theory
Evidence suggests that our bodies are more likely to resist weight loss during low caloric consumption, in contrast to weight gain from a high caloric intake. Studies done on rats demonstrate that our bodies don't adapt to a new, lower set point, even with long-term weight loss. They also looked at the difference between obesity-resistant and obesity-prone rats when given a high caloric intake. The obesity-resistant rats were more likely to recognize a rise in food intake, resulting in an increase in use of energy stores (fat) and physical activity. In contrast to obesity-prone rats that will continue to eat without an increase in physical activity, resulting in the excess consumption stored as fat. Of course, rats are not humans, so we definitely do need more research to further understand this relationship. In one study, individuals lost approximately 66% of their fat mass after 6 months of a low-caloric diet, and eventually gained back 145% of their weight after completing the study.
Dieting has been considered the greatest predictor of future weight gain. When considering how we tend to think about weight loss, diets are generally short term, and people usually resort back to old eating habits rather than developing healthy, sustainable eating patterns once they have lost the weight – hence the regain of weight according to the set point theory. The time it takes to regain the weight will depend on dietary patterns and physical activity. While maintaining weight loss is just as hard as losing the weight potentially because of the set point theory, the literature suggests that obese participants could have kept the weight off if they had reduced their usual energy intake by 170 calories per day over two years.
What Happens to Our Body When We Try to Change Our Set Point Weight?
To maintain homeostasis, there is feedback loop between the brain (hypothalamus) and periphery system (long-term energy stores and short-term nutrient availability). It will adapt to changes in energy intake such as restriction through neuroendocrine signaling and GI hormones.

When food becomes the "forbidden fruit", your body notices it more
Our memory and thought process is controlled by a portion of our brain called the hypothalamus, that remembers the best food you've ever had, and when you're on a diet, it notices food more. With increased thoughts about food and a restricted caloric intake, you are more likely to engage in binge eating. The hypothalamus also changes our perception of taste and we may begin to have cravings, especially for high fat foods.

You feel hungrier and less satisfied with the food you eat
(what kind of life is this???)
The low energy intake signaled by our hypothalamus in our brain is likely translated into a reduce sensitivity to satiety signals in our stomach resulting in need for larger food portions and increased energy intake. These satiety signals include leptin, pancreatic polypetitde, cholecystokinin (CCK), glucacagon-like pepide-1 (GLP-1), oxyntomodulin, and peptide YY that tell us when we feel full, and may decrease when we go on a diet, resulting in increased appetite and decreased satiety (fullness). There are also hormones that make us feel hungry such as ghrelin, gastric inhibitory polypeptide, and pancreatic polypeptide, that may increase when we are dieting.
Our metabolism slows down
We all have heard the phrase, "well, my metabolism is just slow", but when we are on a diet, it might actually be true! Leptin is hormone that controls the efficiency of our metabolism. Because our body believes that we are in starvation mode and doesn't understand
that there isn't a famine upon us, our bodies try to conserve all the weight we can. And you may be thinking if leptin helps with my metabolism, is it available in a smoothie? Rat studies suggest that increasing leptin does not cause weight loss, therefore, it really comes back to our body's set point weight and maintaining homeostasis. Disrupting the levels of leptin in your body can actually have long-term effects on the efficiency of your body.
Curious about leptin? Read Abbey's Blog on Leptin Resistance
Changes in gut microbiota on nutrient absorption
While still unclear, weight loss has been associated with an increase in Bacteroidetes/Firmicutes (gut bacteria), which may affect our metabolism and fat storage.
You don't want to get off the couch … even less now
While dietitians recommend a balance between healthy eating patterns and physical activity, with a decrease in weight, your hypothalamus believes you are in starvation mode. As a result, it will decrease the amount of physical activity needed in order to conserve energy. Research actually suggests increased physical activity is one way to have a sustained weight loss.
What's the Bottom Line on Set Point Theory?
Before starting another diet, consider the importance of the set point theory. There is no test to indicate what an individual's set point is but you can listen to your body, engage in mindful eating such as eating when you are hungry and knowing when you are full, making healthy choices, and living an active life. Also, becoming more accepting of your body, that weight loss may or may not be a side effect depending on where your "set point weight" is … and that you aren't a failure if you gain back all the weight. Dietitians are a trusted source of information and are well equipped, knowledgeable, and willing to help you reach your goals for long-term success!
Contribution by Christina Demirkok #FutureRD


Updated on April 18th, 2017