We share our quick & easy cottage cheese bowl as a hunger crushing combo™ snack option to help curb your hunger in the most delicious and easy way possible.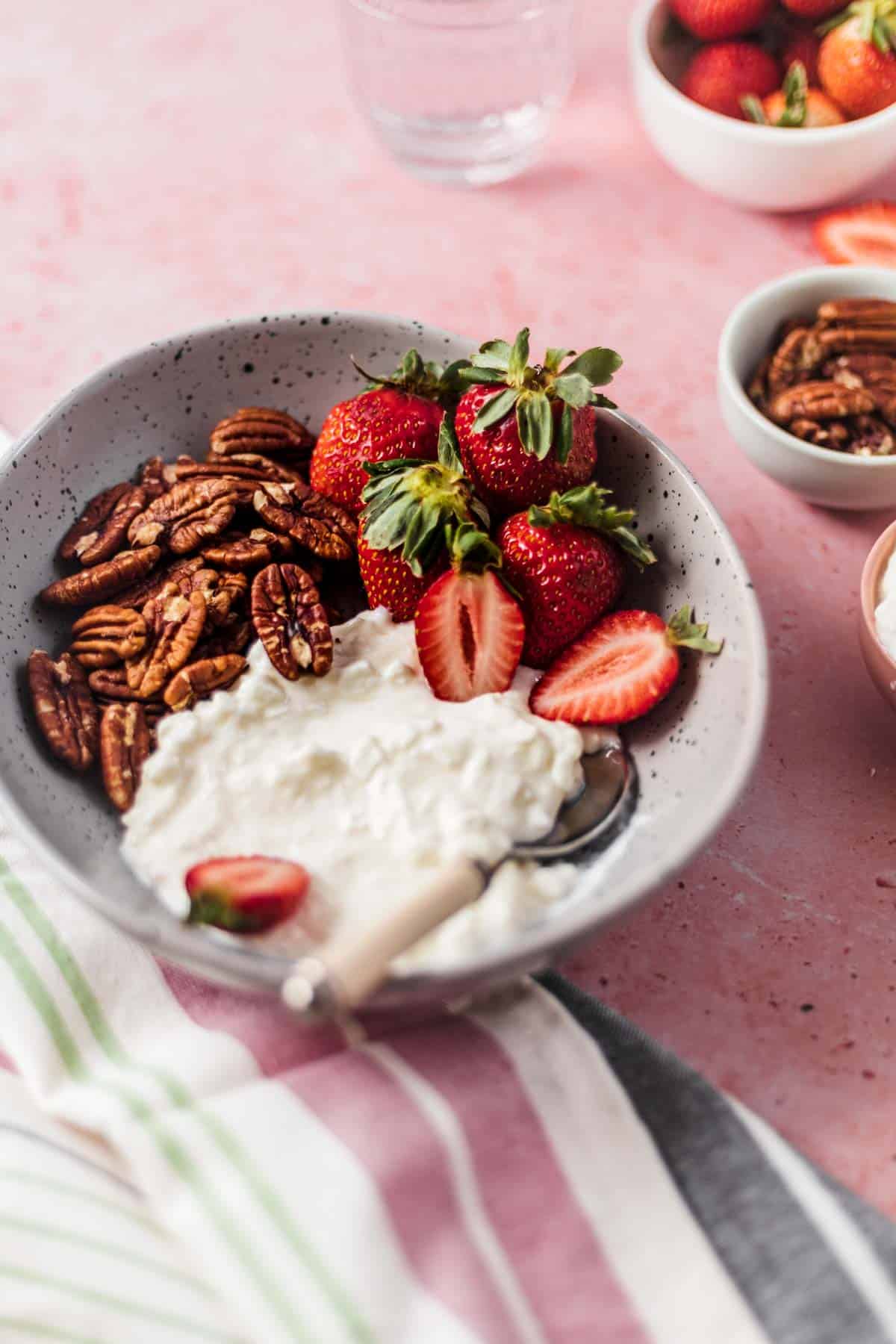 When it comes to creating a simple hunger crushing snack, it can be as easy as combining a few staples into one bowl and calling it a day. This cottage cheese bowl is as delicious and filling as it is versatile because you can swap the toppings with any fruit and nut combo you prefer. For more information on the science behind the Hunger Crushing Combo™ be sure to check out our homepage for why this method works.
Why is this cottage cheese bowl a great balanced snack?
This cottage cheese bowl makes for the perfect Hunger Crushing Combo™ because it provides protein from the cottage cheese, fiber and carbs from the strawberries, and a 3-in-1 combo of protein, fat, AND fiber from the pecans. Translation – your hunger is about to be seriously crushed in the most delicious way possible.
Cottage Cheese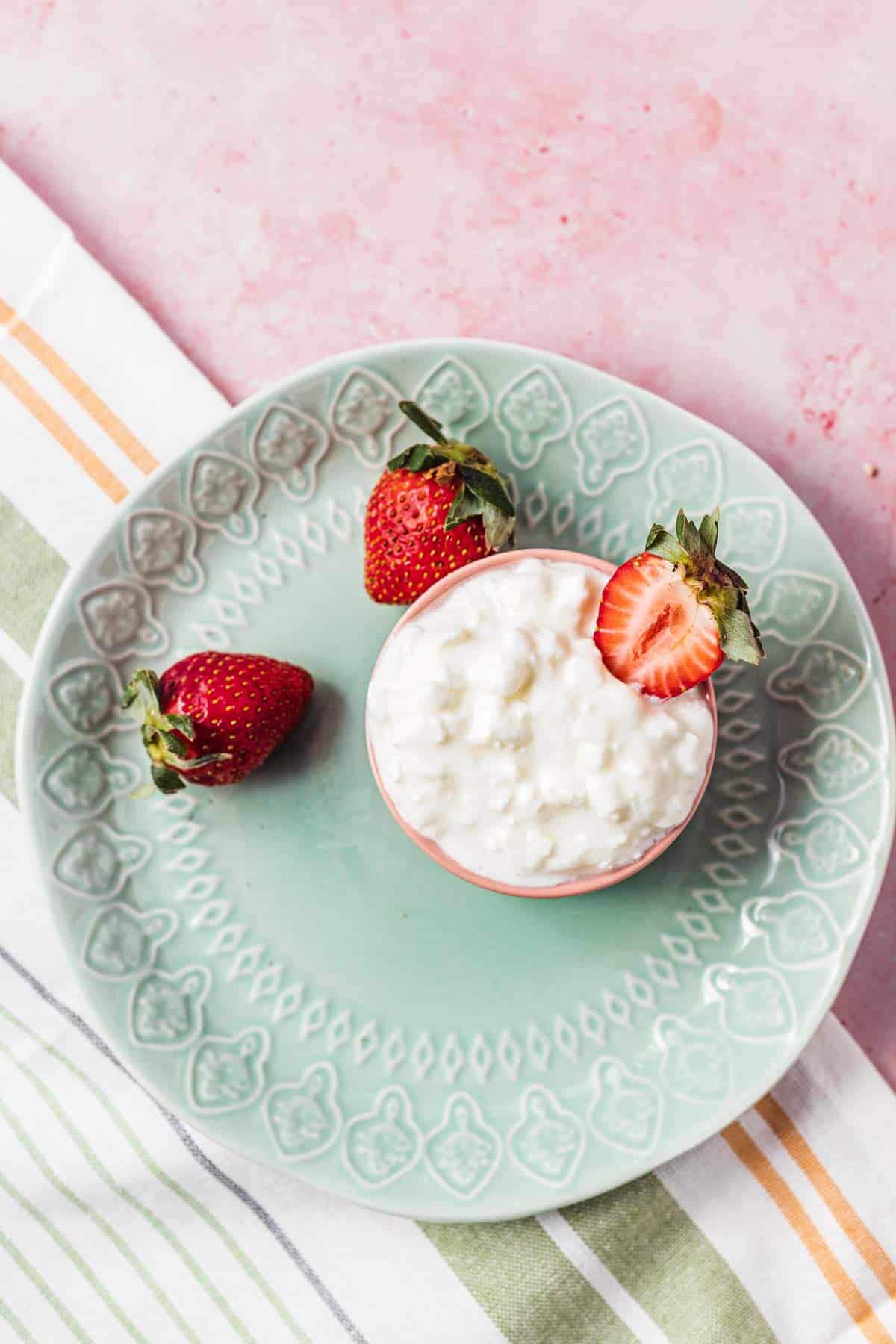 Contains both protein and fat
Provides 13 grams of protein per 1/2 cup serving
Source of calcium and B vitamins
Salt-free and lactose-free options are available
Strawberries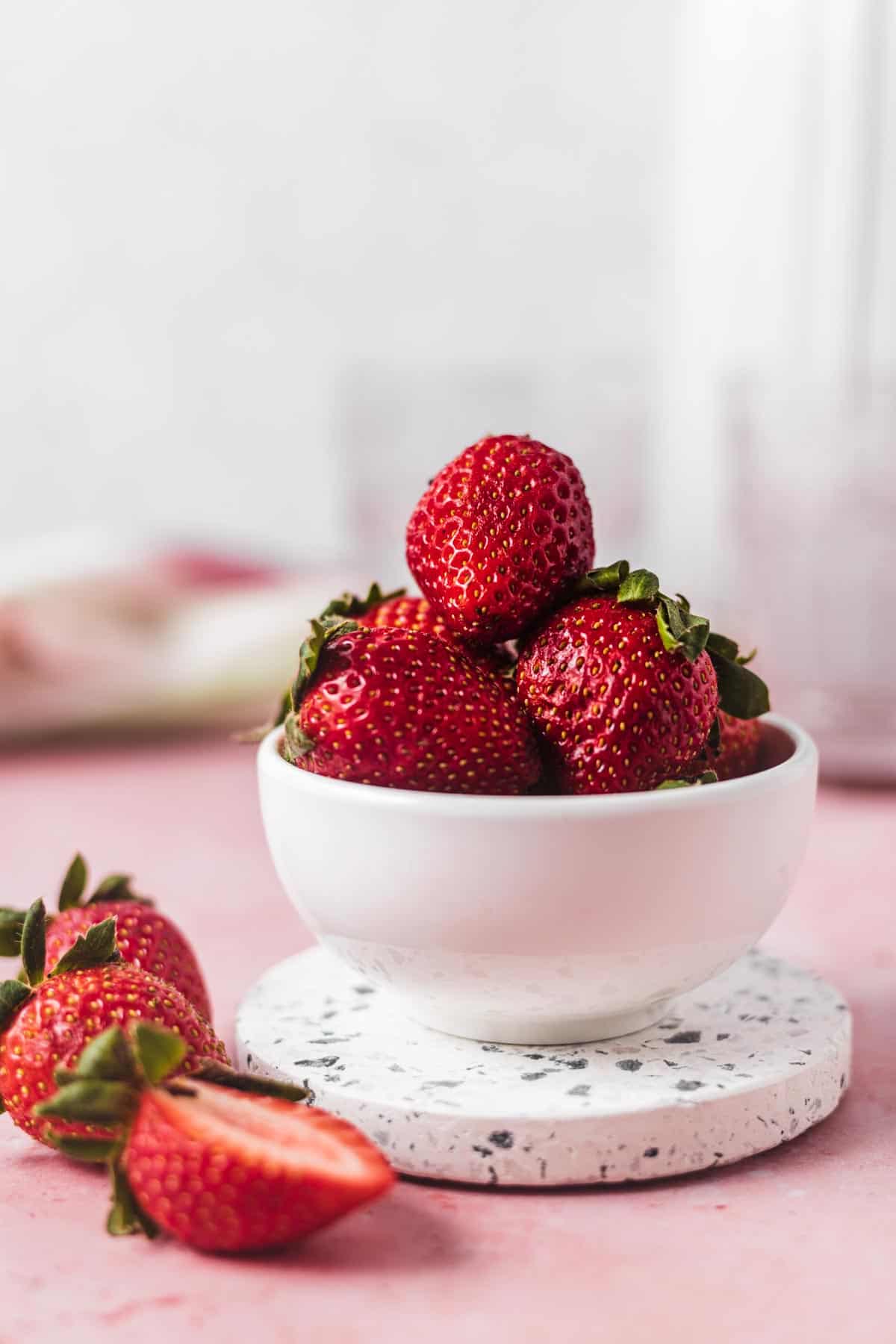 Provides 3 grams of fiber per 1 cup of strawberries
An excellent source of vitamin C, antioxidants, and energizing carbs
Can combine or substitute with any berry of your choosing (i.e. raspberries, blackberries, blueberries)
Option to use fresh or frozen
Pecans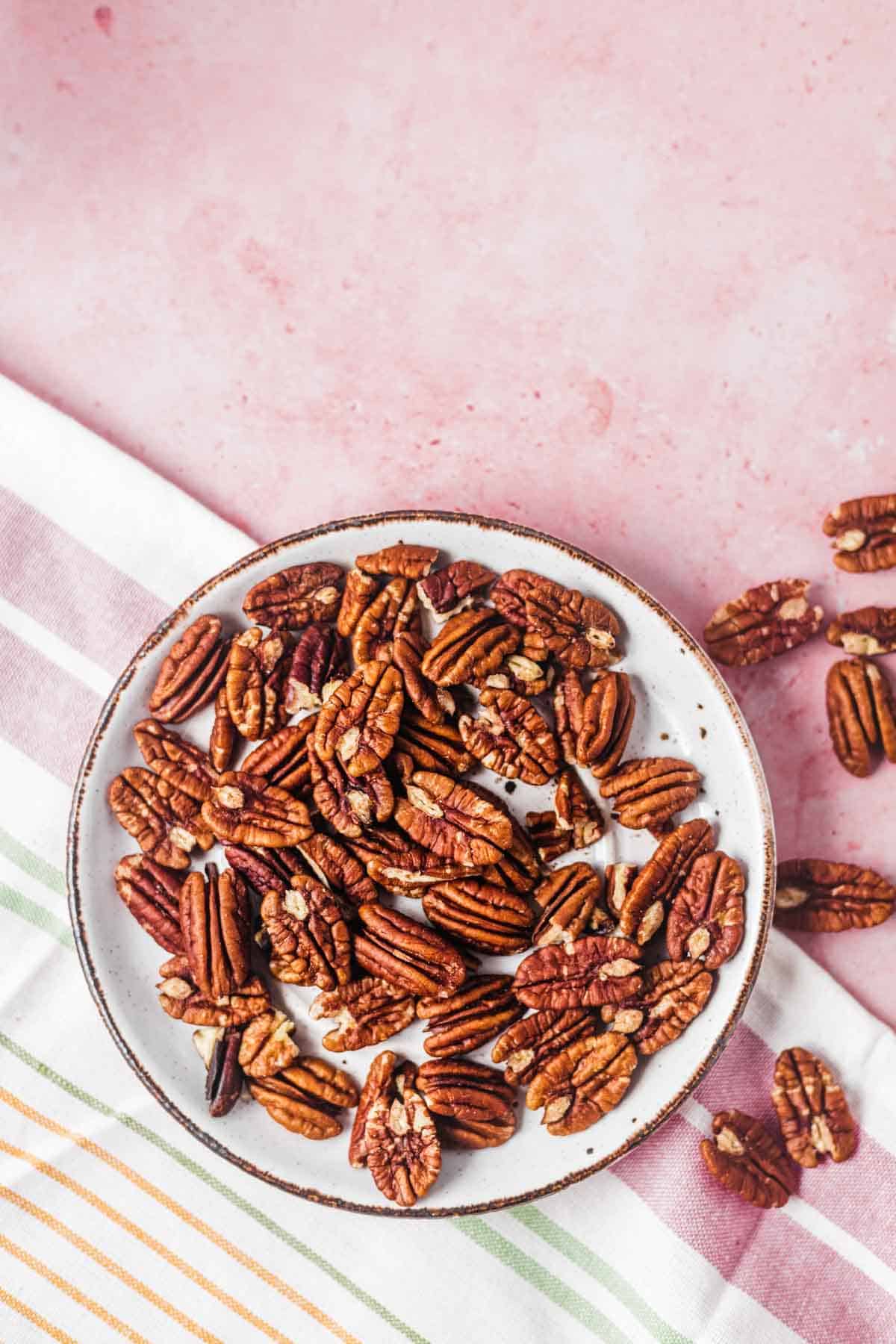 Provides protein, fat, AND fiber (aka. a 3-in-1 combo)
One handful of halved pecans provides 2 grams of protein and 2 grams of fiber
A great source of monounsaturated and polyunsaturated fats
Can substitute with any nut of your choice including walnuts, almonds, or cashews
More Hunger Crushing Combo™ Snacks You Might Like
If you enjoyed this cottage cheese bowl and want to try out some more balanced snacks, here is a great place to start:
Hard Boiled Egg Snack with Veggies
Have you tried making your own cottage cheese bowl to crush your hunger?
What topping variations did you add? Let me know down in the comments below!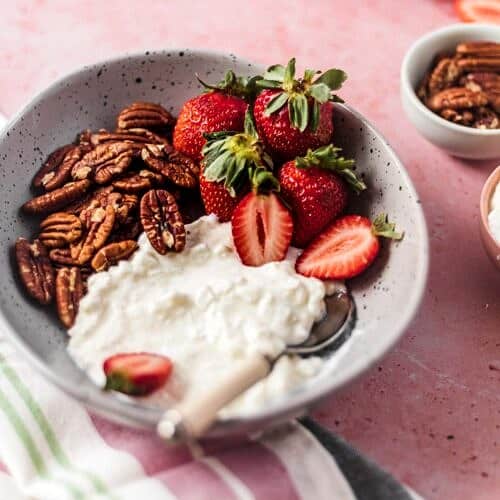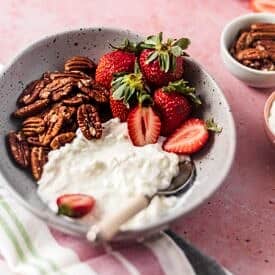 Ingredients
1/2

cup

cottage cheese

low or reduced sodium

1

cup

strawberries

whole

1/4

cup

pecans

whole
Instructions
Layer cottage cheese in a bowl and top with pecans and strawberries
Nutrition
Calories:
320
kcal
|
Carbohydrates:
18
g
|
Protein:
15
g
|
Fat:
23
g
|
Saturated Fat:
3
g
|
Polyunsaturated Fat:
6
g
|
Monounsaturated Fat:
11
g
|
Cholesterol:
18
mg
|
Sodium:
384
mg
|
Potassium:
431
mg
|
Fiber:
5
g
|
Sugar:
11
g
|
Vitamin A:
178
IU
|
Vitamin C:
85
mg
|
Calcium:
128
mg
|
Iron:
1
mg