Are you not losing weight breastfeeding after giving birth? We review the research to determine does breastfeeding cause weight loss or weight gain?
Over the past few months, I've had countless of other new moms say to me, "I'm breastfeeding! Why aren't I losing weight?" Real talk ladies, doesn't it feel like we've paid our dues? We spend 9 months undergoing extreme/often uncomfortable changes to our bodies and then we go through the physically demanding act of childbirth. Once we get to breastfeeding, shouldn't we get a free pass?
Well, you all know that my breastfeeding journey has been nothing short of hell, and I know I'm not alone. The one "benefit" that I've heard keeps so many going is its ability to help you shed that baby weight faster. I mean, everyone and their grandma reassures us that breastfeeding makes the fat "melt away". Even a recent tabloid I picked up suggested that Kate Middleton breastfed herself skinny. It's no surprise we all believe that the complex postpartum weight loss journey can be boiled down to the magic of one single act.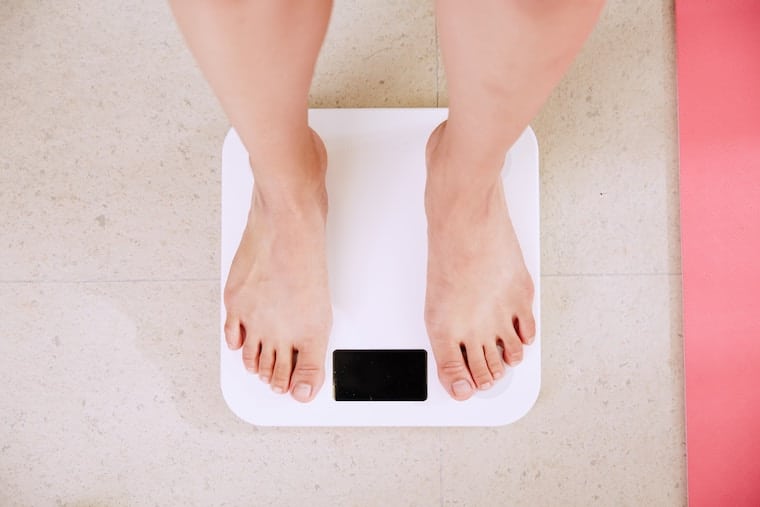 Like all physical acts, breastfeeding requires energy, which translates into burning calories. On average, you burn 20 calories to create 1 ounce of breast milk. So to put this into my own personal terms. I'm producing, on average, 1300-1400 ml of milk a day. That's about 45 oz, or 900 extra calories required. Now, I'm eating like a maniac in response to those increased needs, but if you didn't you could quickly lose weight. And yes, some women really do lose weight through breastfeeding! However, we're usually only told half of the story, and though your friend may be losing weight breastfeeding, it might not work that way for you.
Let's get into it.
Does Breastfeeding Cause Weight Loss? Weighing the Evidence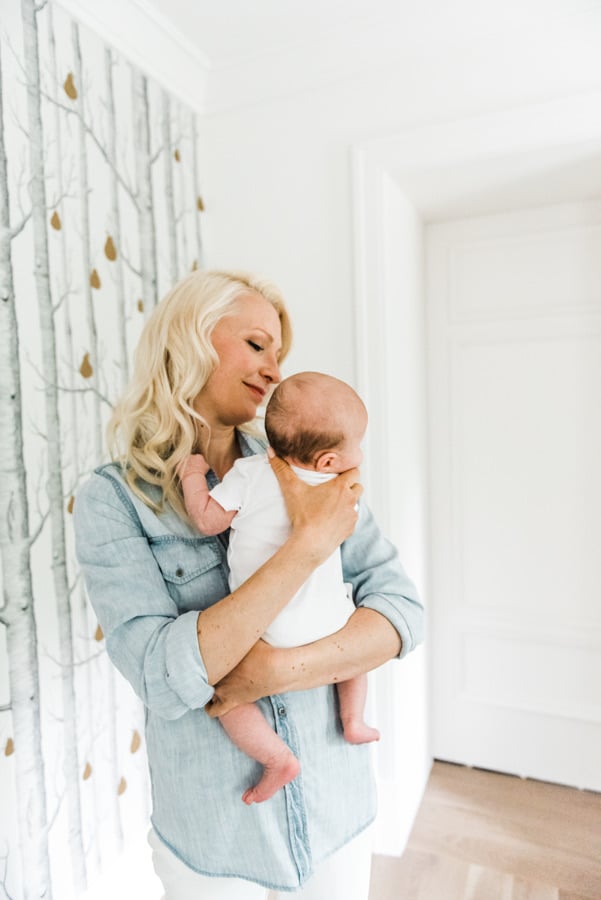 Alright, let's start with my favourite: some good, old-fashioned, reliable evidence. These studies (and here) found that breastfeeding did not cause weight loss after birth. Rather, their findings suggested that other factors like gestational weight gain and lifestyle behaviours such as sleep and diet played a bigger role- but more on that a bit later.
Now is the part you're not going to like. Another study found that a large proportion of the moms who breastfed gained about 1 kg, compared to moms who didn't. WHAT THE WHAT?! Finally, a comprehensive review of the most up-to-date evidence found there wasn't sufficient evidence to suggest that breastfeeding causes weight loss, however they really emphasized the need for more robust and controlled studies before making any strong statements.
It's definitely true that women tend to lose weight postpartum, however, the weight loss trajectory is not as straightforward as we think. In fact, it's common to lose lots of weight in the initial 2-3 weeks, and then hit a baby weight plateau, resulting in many women with question marks above their heads. I was doing so well and losing weight steadily? Â What happened?
Well, let's explore some reasons why you may not be losing weight breastfeeding.
Pregnancy Diet and Gestational Weight Gain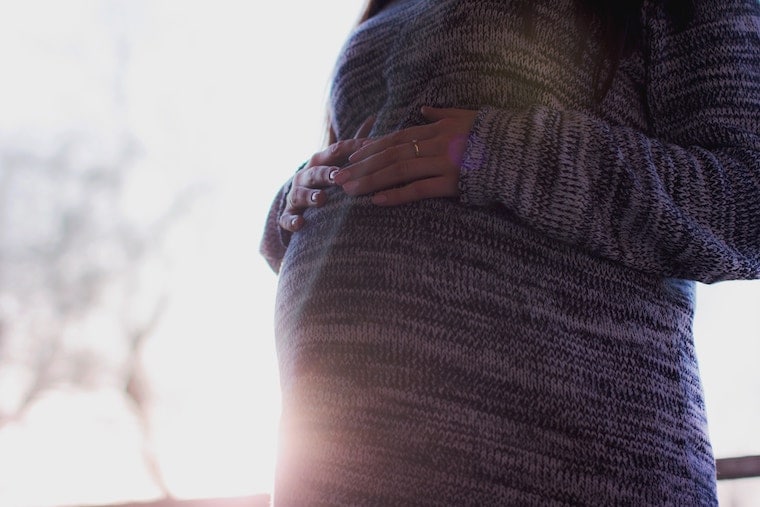 Let's start from the beginning of the story: the pregnancy stage. Many people confuse "eating for two" as "eating twice as much", treating pregnancy as an opportunity to eat whatever they want. Having gone through it myself, I don't blame ya! I definitely had my fair share of cravings, and I cherished Every. Single. Bite. But I've also seen so many people gasp in shock when they realize exactly how many extra calories are recommended during pregnancy.
Are you ready for it? (Hint: it's probably much less than you're guessing).
To support their baby's development, women just need to have an extra 350 calories in their 2nd trimester and 450 extra calories in their 3rd trimester. This translates into a small sandwich and a glass of milk. Health Canada refers to this as "just a little more food". So all those TV shows and movies where you see a pregnant women eating 2 slices of chocolate cake, washing it down with a milkshake and then miraculously popping back into a tiny shape after giving birth? YAH, that's bullshit.
Researchers did a huge meta-analysis of this and found that women who had gestational weight gain beyond the recommendations retained an additional seven pounds after three years postpartum. Then an additional ten pounds fifteen years later. Another study found similar results and concluded that keeping weight gain to a healthy amount by eating according to your needs may help with postpartum weight retention. Of course, what you definitely should not do is diet (read about the dangers of dieting here), but rather, focus on listening to your body for those subtle increases in hunger that come with your enhanced needs.
Prolactin, Stress Hormones and Weight Loss During Breastfeeding
Prolactin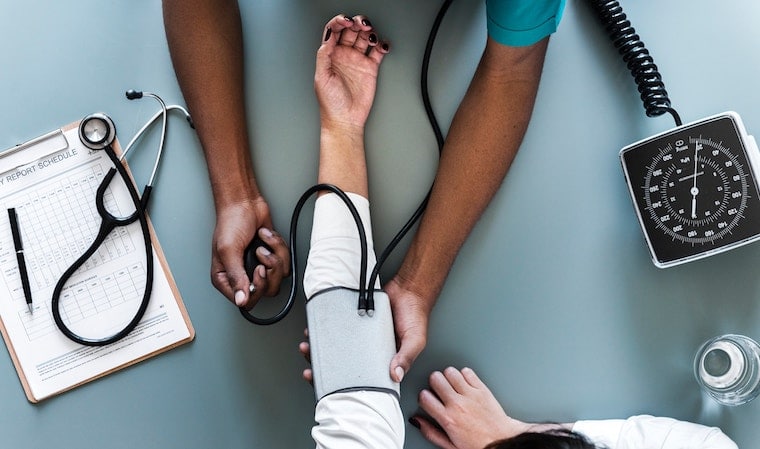 photo credit: https://toolstotal.com/
As with many things relating to weight, hormones play a big role. In this case, it's prolactin, a hormone that is increasingly known as the "fat-storing hormone". Prolactin is raised during pregnancy, and is secreted to stimulate milk production during breastfeeding. In other words, it helps mom make milk for the baby. There's early research indicating that it may also reduce fat metabolism in the mom, hence why the weight seems like it just won't come off. Additionally, experts say it may increase your hunger levels – so if you ever find yourself ravenous while breastfeeding (I know I am), this could be why! As this is very early research (like, university-thesis level early), there's still correlations that have yet to be proven, but it's definitely an interesting start. Countless doctors and healthcare practitioners hypothesize that our bodies undergo a hormonal and metabolic adaptation to hold onto fat as "insurance" for nourishing the baby. I'm excited to see future research on this potential hormonal activity in fat metabolism.
Though there are no human studies, there are some controlled trials that look at prolactin and fat stores in animals. This study on hamsters found those with reduced prolactin secretion levels also had reduced fat stores by 25-49%. So is a decrease in prolactin associated with a decrease in fat, and an increase in prolactin associated with an increase in fat? Only time, and more controlled and wide-scale human studies, can tell.
Stress and Cortisol
Oh lordy, motherhood can be stressful. Don't have to say that twice, right? We all know chronic states of high stress is harsh on our bodies, from increasing our risk of chronic diseases to psychological impacts like depression. For some, stress can also shift our body weight above where it would otherwise naturally happily be. Researchers found that overall life stress, particularly maternal stress, is a key indicator for weight retention. Another research study did a little backtracking and found a similar connection with anxiety during early pregnancy and postpartum weight retention.
So how does stress relate to postpartum weight? In response to stress, our bodies release a hormone called cortisol, which can be healthy in moderate amounts. However, when we're feeling super stressed for extended periods of time, our bodies can go into overdrive cortisol production, and an excess amount of cortisol is shown to be related to weight retention in the first 12 months postpartum. Beyond stress, postpartum depression is a condition that can affect many and is also associated with weight retention.
If you're living with postpartum depression, weight should be the very last of your worries – seek some professional help and know that you're not alone! This clearly emphasizes the need for a more holistic approach to health in postpartum women – from what we eat, to how we manage our stress levels. It's important for us to focus on these factors rather and remember to look after ourselves as a whole. The weight will be what it needs to be.
Adrenal fatigue and weight loss – a real diagnosis?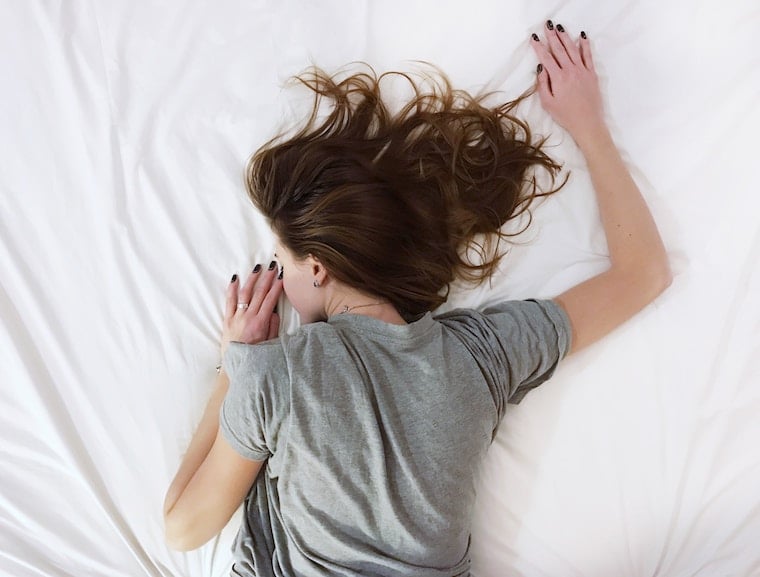 Some doctors have provided clinical perspectives that support the case of "adrenal fatigue", which apparently shows itself through a collection of nonspecific symptoms such as body aches, lightheadedness, low blood pressure, and of course, fatigue. The theory here is that our adrenal glands, which are responsible for cortisol, can become, well, fatigued over a long period of prolonged stress. These glands end up producing less cortisol, and can't keep up with the stress demands of the body. This can potentially lead to weight gain, fatigue and the aforementioned symptoms.
So far, The Endocrine Society, made up of over 1400 endocrinologists specializing in hormonal health, released an official statement announcing "adrenal fatigue is NOT a real medical condition, and there are no scientific facts to support the theory." They emphasize treating their fatigued symptoms through other more evidence-based means. I'm personally super excited to see how future research may support (or reject, who knows?) this super trendy diagnosis!
Sleep, Diet and Postpartum Weight Loss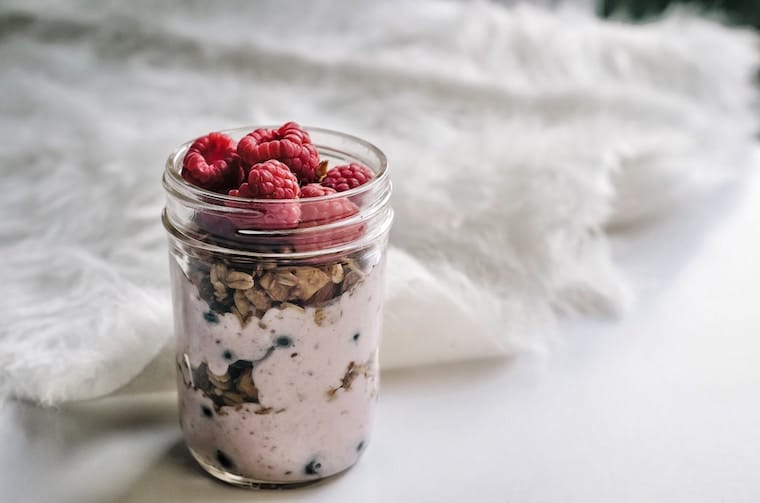 So what do we know for sure? Well, we know that motherhood is hard AF. There are days when taking even 10-minutes for yourself to have a shower can be a challenge. Sleep has mostly been replaced by coffee (my BFF for life) and you just have to get comfortable with eating granola bars for most meals. Unfortunately, short sleep duration, something that so many of us experience as new parents, is shown to be connected to weight gain or retention. Another lifestyle factor is your diet related to the increased hunger you may experience while breastfeeding, as our bodies need more calories to meet this demand. Similar to a pregnancy diet, our energy needs are increased, but often, we tend to ignore the subtle hunger cues, and overeat. It's also common to let ourselves get so hungry we can't help but go crazy the moment we do eat. Either scenario may have you eating beyond your modest enhanced calorie needs during breastfeeding. So in addition to three balanced meals, it's important that you always plan out a few healthy snacks to avoid letting yourself get too ravenous in between meals.
So: Does Breastfeeding Cause Weight Loss or Weight Gain?
I hope that I gave you enough information today to be confident and know that weight loss isn't inevitable in the months postpartum. Also you're not doing anything "wrong" if you're breastfeeding and not losing weight. Breastfeeding is amazingly difficult work. If you've chosen to take that on for your baby, just know that it's a selfless act and like pregnancy, is yet another phase for your bad ass body. Whether or not you lose weight should not be the reason you breastfeed or ween. Just trust that your body is doing exactly what it needs to do to nourish your baby best.
Become an Abbey's Kitchen Subscriber
If you liked this post, you may like:
What's your experience with postpartum weight loss?
Did you lose weight breastfeeding? Did you gain weight breastfeeding?
What are your best new-mom self-care tips?
Comment below!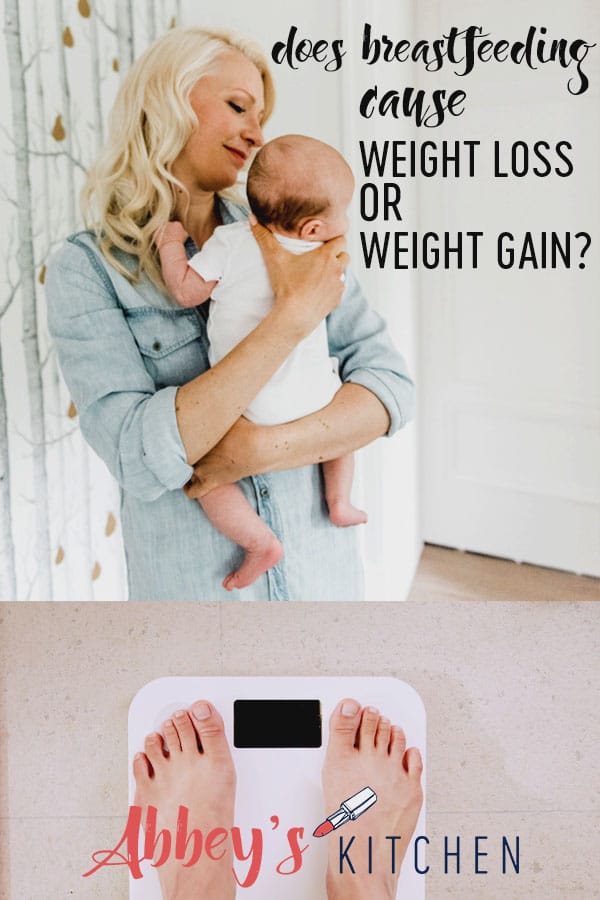 Contribution By:
RD2B Trista Chan
Updated on December 8th, 2021