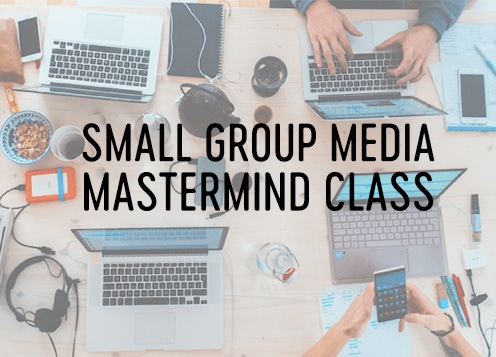 Whether you've got a ton of experience under your belt or are just stepping into the game, no doubt you have a wealth of knowledge and experience that is worth hearing! Working in small groups, facilitated by media expert Abbey Sharp, is the PERFECT opportunity to maximize your learning without breaking the bank. Each week has a new theme to explore and provides you with essential tips and tricks to equip you with the tools you need to be the media guru that you are!
You Will Learn:
How to identify the correct contacts in the industry and tips and tricks on how you reach them - say goodbye to those bounce back emails!
Techniques to hook in the audience and totally sell them on your idea
To identify and justify the rate you deserve to ensure you are never unvalued or underpaid again
How to untangle contract jargon and correct red flags that could have put you in hot water otherwise
How to seamlessly slip in brand messages that align with your personal brand, allowing you to maintain your authenticity while still making the big bucks
The essential keys to including disclosures that save you butt without interrupting your vibe
The essentials needed for dietitians to stand out in the media as the credible, valuable, and fun voices that we are!
And much more!
This Course Includes:
6 weeks (1 HR) sessions of small group coaching with media expert, Abbey Sharp ($1200 in value)
6 essential resources with exclusive money-making tips and tricks
6 weeks of 24/7 access to a private Facebook group with Abbey & your mastermind group
Weekly themes: How to Find & Approach the Brand, Perfecting Your Branded Pitch, How Much Should You Charge?, Reading & Fixing Problem, Branded Contracts, Incorporating Brand Messages Authentically, Protecting Yourself with Disclosures
Access to Disclosure Guidelines for Social Media: The Do's and Don'ts of Disclosure for Bloggers, YouTubers, Influencers and Spokespersons ($50 in value)
Access to Media Rate Report: The Essential Blogger, YouTuber, Influencer and Spokesperson Media Rate Report ($100 in value)
$499.99
$350.00
(Exclusive Launch Price!)