Does birth control make you gain weight? I look at the research and share the research on birth control and weight gain + options to prevent weight gain.

Let's be honest, ladies- going on the birth control pill is the pits. We've heard from family, friends and the media about all the unwanted side effects of the pill, yet the alternative (unwanted babe, anyone?) makes it seem worth the risk. While everyone has their own horror stories, it seems that nausea, spotting, breast tenderness, depression, decreased sex drive and the scary one for many women – weight gain, are all fair game when you play Russian Roulette with your hormones. The idea that a pill you'll be on for (potentially) many years may cause uncontrollable weight gain often deters many women from going on the pill, but is this true or just an old wives tale? And what about the new male birth control pill that's been swirling the media recently- Is that a better answer? I'm going to investigate the research to decode fact from fiction to answer the question, what is the correlation between birth control and weight gain?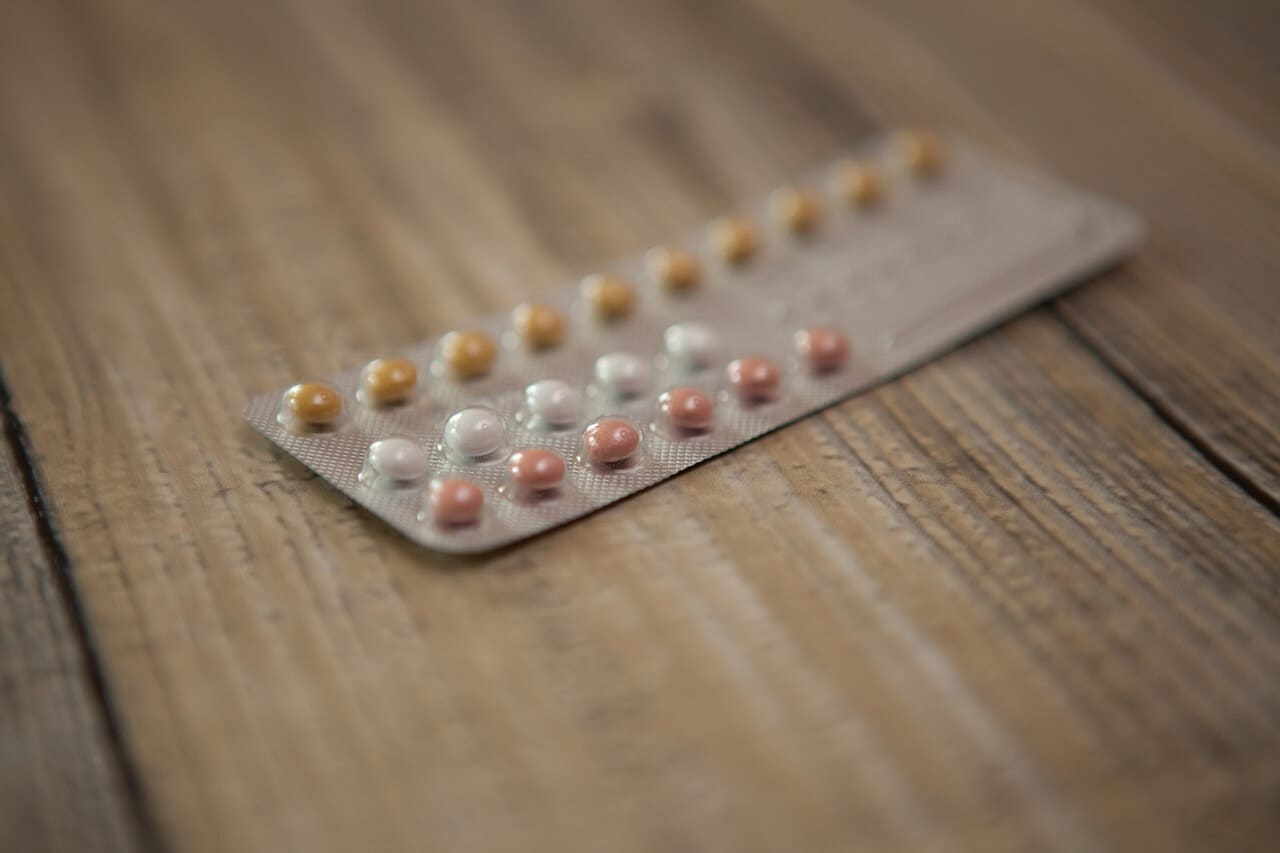 History of The Pill
First I'll give you a quick history lesson on how we got to this magical little pill. The birth control pill, the pill as often affectionately called, has been around since 1960 and initially only contained synthetic progesterone. Estrogen was later introduced into the pill since it was found to reduce breakthrough bleeding from the original cocktail. The birth control pill skyrocketed into popularity, and by 1965 almost 6.5 million American women were on the pill. In 1969, Barbara Seaman released The Doctors Case Against the Pill, a controversial book on the side effects of the pill including blood clots, heart attack, stroke, depression, loss of libido and you guessed it… birth control and weight gain. By 1988, they realized that these side effects were due to the high dosing of the pill, and lower dose variations were soon released. Since then, and through extensive research, they've developed a safer birth control pill with fewer side effects. Some newer versions include those to help treat acne, pills you only take a few times a year, and most recently a continuous birth control pill with no more periods!
What's Going on in My Body Naturally?
In adult women, ovaries do the work of producing the sex hormones estrogen and progesterone, and a very small amount of testosterone. Along with a few other key players, namely lutenizing hormone and follicle-stimulating hormone, these hormones regulate the menstrual cycle every month. So here's how your hormones change based on the time of the month:
Levels of progesterone and estrogen are low at the start of a menstrual cycle.
In the first half of a womens cycle, levels of estrogen begin to rise until day 14 when high estrogen levels cause an egg to be released, known as ovulation.
Progesterone and estrogen both begin to increase, preparing the womb for pregnancy until around day 22.
If the egg isn't fertilized by a sperm, levels of estrogen and progesterone drop again.
So in a quick recap, both your hormones are naturally highest at around day 14 and 22 and estrogen is also high around day 14. Birth control pills work by leveling out the levels of hormones. So no peak in estrogen = no release of the egg, but we'll talk more about this in a minute. Basically, we all naturally produce different amounts of estrogen and progesterone, just as the pill varies in what they contain – this is why one specific pill does not effect all women the same- you are basically trying to figure out what is best uniquely for you. And that, my friends, is tough stuff.
Current Birth Control Options
As of 2015, more than 70% of Canadians use contraception and more than 75% of women will use oral contraception at some point in their lives. The variety of birth control pills can seem pretty confusing, so I've broken it up into some easy to follow categories.
Combination pills contain estrogen and progesterone – this is the most common type of pill. They work by preventing ovulation, or the release of the egg from the ovary. They also thicken the mucus of the cervix, making it harder for sperm to enter. They can vary based on how often you want to have your period or whether the dose of the pill stays the same or varies.
Conventional
Usually contains 21 days of active pills and 7 days of inactive pills, bleeding occurs every month.
Continuous Dosing/Extended Cycle
Usually contains 84 days of active pills and 7 days inactive pills, bleeding only occurs four times a year.
Monophasic: Each pill contains the same amount of estrogen and progesterone.
Multiphasic: The amount of hormones in each pill varies.
Progesterone only pills work by thickening the cervical mucous and thinning the endometrium (the lining of the uterus), which prevents the sperm from reaching the egg. They sometimes also stop eggs from leaving your ovaries, and no egg = no pregnancy.
Mini Pill: Contains progesterone only in a single active dose, which is taken everyday.
As you may remember from high school health class, there seem to be about a million alternative types of birth control, so I break them down for you into two easy categories:
The pill, the patch and the vaginal ring all contain estrogen and progesterone, which I talked about above.
The birth control implant, birth control shot, and hormonal IUD only release progesterone, similar to the mini pill.
Does the Birth Control Pill Cause Weight Gain?
Now that we have had our mini sex-ed lesson, it is time to dig into whether birth control and weight gain come hand in hand. There are two main hormones at play here, estrogen and progesterone. I summarized the type of birth control into the two hormonal variations estrogen AND progesterone, and progesterone only. So, let's look at the effects of these two forms of birth control and see if they cause weight gain.
Estrogen and Progesterone
In 2014, Cochrane conducted a large review looking at combination (estrogen and progesterone) birth control pills and weight gain. Four of the studies looking at birth control in comparison to a control trial found no significant difference in weight gain. The rest of the studies, which compared two different types of combination birth control, showed that the birth control pill didn't cause weight change. The largest difference in weight gain was about 4 pounds after 12 months. This is important because if estrogen were the cause of weight gain in the pill, when comparing the combination birth control which both contain estrogen, we would expect the higher dose group to gain more weight. However, this was not the case. Interestingly, the only study that found a weight gain was in the group with the LESS estrogen, not more. Another study from Cambridge University looked at the effect of oral contraceptives on young women's metabolism and found the women taking the pill have a 5% higher metabolic rate. Additionally, there have been two randomized control trials (a great evidence source!) that found no significant evidence of weight gain using combination contraceptives (here & here). Remember when I talked about the history of the pill? Well initially, the pill contained a high dose of estrogen, which was linked to weight gain along with some scary side effects. However, they have much lower doses of both estrogen and progesterone.
Progesterone Only
A comprehensive review of 16 studies looked into the effects of progesterone only birth control and weight gain. They found that on average, the weight gain was modest about 5 pounds over 12 months. When comparing progesterone only contraceptives to another form of birth control, there were no differences in weight gain. However, when comparing progesterone contraceptives to a control group of non-hormonal birth control users, the progesterone group had increased body fat and decreased lean body mass. Overall, it should be noted that the studies were mostly moderate to low evidence, so we need to take them with a grain of salt.
Of note, there is one method of progesterone-only birth control directly linked with weight gain – depot-medroxyprogesterone acetate, or DMPA. For those of us who have trouble even thinking of how to say that, it is more commonly known as the Depo-Provera shot. One study found an average weight gain of 10 pounds among adolescent girls during the first year of use. There has been extensive research pointing to similar results (here, here, here & here). It has been shown that this weight gain is specifically linked to fat gain, and sadly, not water retention.
Conflicting Side Effects Related to Birth Control and Weight Gain
We need to remember that despite what the evidence suggests, everyone's body is different and may react to the hormones offered by the birth control pill differently. Many of the studies found some participants lost weight while others gained a few pounds, showing that women may react differently to each type of birth control. If you yourself have tried different pills, you may have noticed this yourself. On one pill you feel like ripping your partner's head off, on another, you lose 5 lbs! This is why side effects can't be generalized to everyone, including weight gain.
I looked into a few possible reasons women may feel that their birth control pill is causing weight gain, and lo and behold, there is even more conflicting research!
The birth control pill causes increased appetite?
One study found that half of the adolescents on the pill believed their appetite increased, however this is only their perception and wasn't tested against actual caloric intake. Another study looked at the Depo shot (which we know causes weight gain) to see if increased appetite and calorie consumption were the reason for weight gain, however they found appetite was not a factor. Unfortunately, there hasn't been much research in this area because appetite is so variable among women. Overall, there isn't enough research to prove that increased appetite is linked to birth control and weight gain.
The birth control pill causes bloating?
Historically, the high-dose estrogen pills that first came onto the market were shown to cause water retention. This is why many women feel bloated before their period, as estrogen levels are higher. More recently, research has emerged that the dosing of hormones on the pill does not cause water retention. Another study found that no significant weight gain was found, however in those who did gain weight, it was from fat mass. A study on young women found that neither combined nor progesterone-only birth control increased blood pressure (aka bloating.) The key to estrogen causing bloating, breast tenderness or general water weight gain is high dose estrogen. For those concerned about water weight gain, make sure you ask your doc about the lowest hormone dose pill that will work for you.
The pill causes insulin resistance?
What is insulin resistance anyway? Think of it like a lock and key. Insulin is the key that opens our cells to let sugar in. When we have insulin resistance, its like keys are trying to open a lock that they don't fit. This means we'll have more sugars circulating in our blood, similar to what happens in diabetes. This is another area where it does not seem we have a clear-cut answer yet. One study found that DMPA (the injectable progesterone shot) caused higher levels of fasting glucose and insulin levels, however, this same result wasn't seen with a low dose pill. Similarly, a study this year found comparable results of increased BMI, waist circumference and insulin resistance with DMPA. Additionally, a study found that combined estrogen and progesterone pills reduced insulin sensitivity by 30-40%. Overall, a review released in 2014 concludes these results stating that hormonal contraceptives do have an influence on blood glucose control, however likely to a small degree because of the very low doses of hormones. They conclude that more research is necessary to determine how this will affect women long-term.
The pill causes weight gain that may be clinically small but to you feels huge?
I hear you. The research may not point to these massive jumps on the scale, but maybe to you- an extra 5 or 10 lbs seems like a world of a difference. I get it because I've been there myself. Even though I practice from a health at every size standpoint, I am in no position to tell you that an extra 5 lbs is a good trade-off to avoid an unwanted pregnancy. Ultimately, everyone has to evaluate the pros and cons for themselves.
Is the Male Birth Control Pill the Answer?
So if there was even a possibility that your birth control pill caused weight gain, and you had another option- would you take it? Introducing the male birth control pill. Currently, the only male contraception options are condoms and vasectomies…Could there be another solution emerging?
To start, one last sex-ed review, I swear. In men, new sperm are constantly being created in the testicles triggered by the hormone testosterone. These sperm travel down the vas deferens to the base of the penis and then, well, we all know what happens next.
The goal of the male pill is to stop testosterone from creating these healthy little sperm. This is where male backlash came flooding in because if testosterone levels are artificially lowered, the concern is that men will lose their sex drive. Interesting, right? Considering a known side effect from the female pill is loss of sexual desire, however, this didn't seem to condone the same criticism as the male pill (cue MASSIVE eye roll).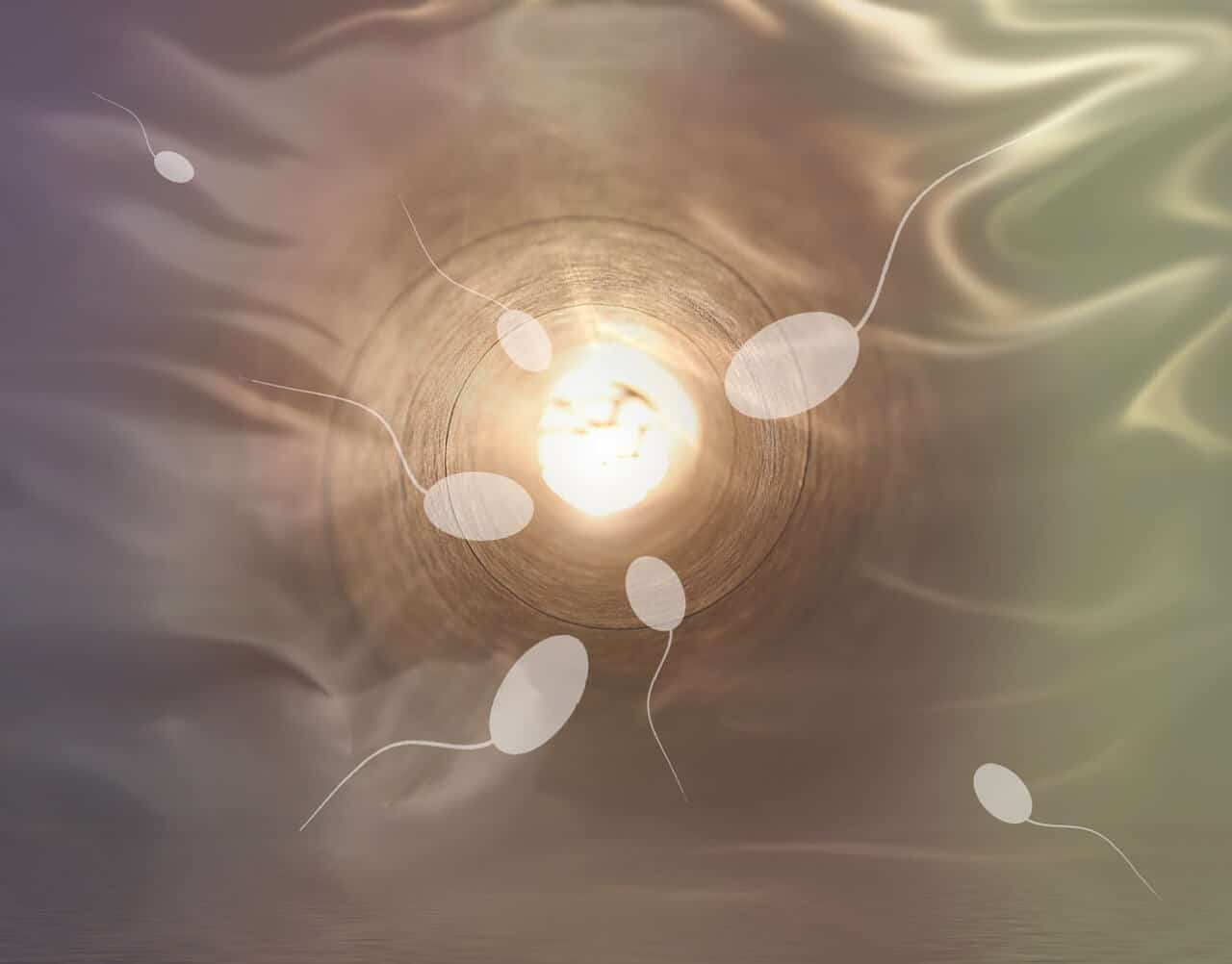 Moving along, the solution they introduced is a pill with a combo of testosterone and progestogen, or the synthetic progesterone sometimes found in the female pill. This creates a happy environment where the testes stop producing testosterone (and healthy sperm) while allowing levels of testosterone in the blood to remain normal. Sounds perfect to all the women sick of trying to remember that tiny pill everyday, right? Well, some men still produce enough sperm to get a woman pregnant, which is obviously not ideal. To create a further challenge, the suppression of sperm happens at different rates for men of different ethnicities. Despite Universities researching this for years, it does not seem like big pharma companies are willing to step up to fund this product quite yet.
The largest study of 320 men who first tried an estrogen-testosterone injection every 8 weeks found promising results with only a handful of pregnancies and significantly decreased sperm count. The side effects men reported included loss of lean body mass, increased acne and changes in mood halted this research and the study was cut short. The challenge with creating birth control for men is really a numbers game- we are talking about 1 egg and a regular monthly cycle for women versus millions of sperm for men. Researchers say we are going to keep trying,but the research is still very early on. Ultimately, I would guess that if men deem this pill as undesirable, and are perfectly happy letting women absorb the burden of birth control, pharmaceutical companies won't think this will sell. And if it won't sell, they probably won't pump millions into the research to get it to market.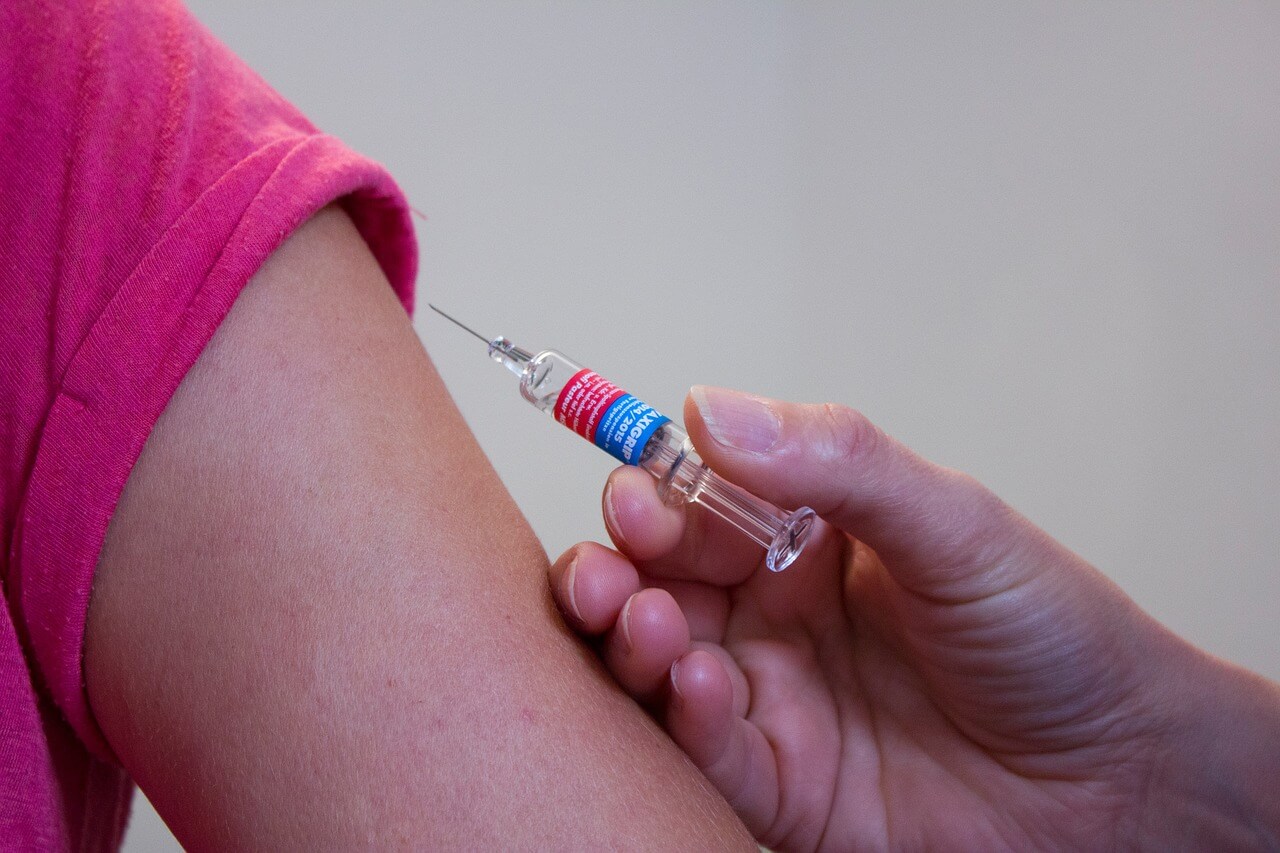 It seems like the majority of the little research money available is now moving towards non-hormonal male contraception such as funded by the Parsemus Foundation. I guess we have to wait and see what happens with that.
Bottom Line
The pill has been around for a long time and a lot of research has been ongoing since the first pill was introduced. The new generation pills vary in the type and amount of hormones estrogen and progesterone they contain, just as our bodies naturally produce different amounts of these. This is why side effects that women experience can be as varied as the options on the market. Don't be afraid to talk with your doc about side effects your experiencing- there may a better birth control option for you!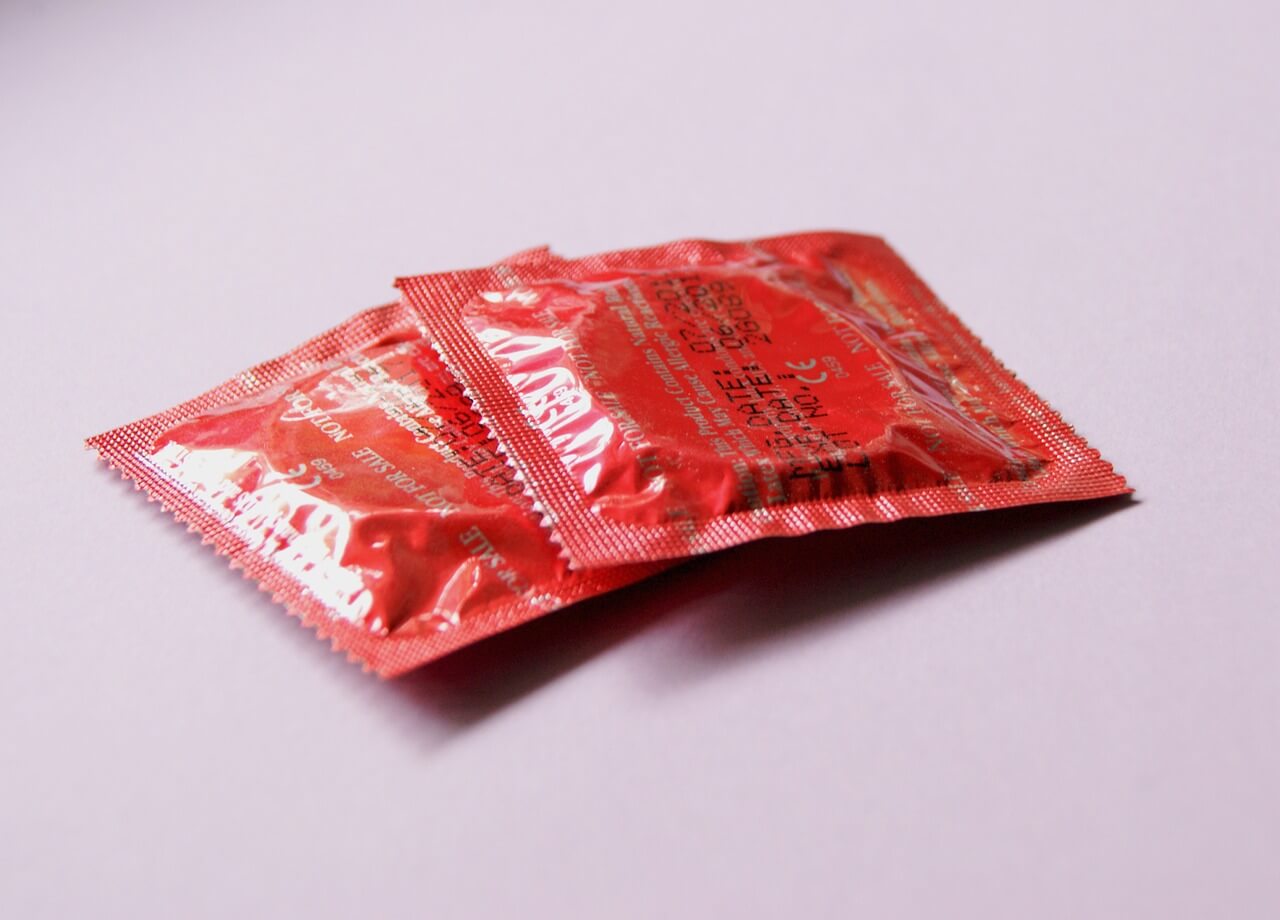 The effects on birth control and weight gain can be summarized as:
Combination birth control with estrogen and progesterone has been shown not to cause weight gain in most
Progesterone only pills have no been shown to cause moderate weight gain, about 5 pounds over a year.
DMPA, or the Depo-Provera shot has been shown to cause weight gain on average of 10 pounds over the first few years of use.
There is conflicting research whether the pill causes increased appetite.
To help with bloating, ask your doc about the lowest dose of estrogen pill that is right for you.
The pill likely effects insulin sensitivity in some way (though likely small). If blood glucose control is a concern for you, talk to your doctor about non-hormonal contraceptive options.
The male pill and other hormonal contraceptive options may not be released any time soon, however other non-hormonal options such as Vasalgel may be the emerging answer.
More Blog Posts You May Like
Did you find this blog on birth control and weight gain interesting? Check out some of my other favorite blogs on my page right now!
What are your thoughts on the birth control pill? Did you experience a correlation between birth control and weight gain? Have you found a better solution that has helped you manage your cycle and weight? Would your partner likely opt for the mail birth control pill? Leave me a comment below!
Contribution by Tiffany Schebesch, RD
Updated on September 17th, 2023