I share my top 5 favourite healthy hydrating low sugar drinks for when you're sick of drinking water on these hot Summer days.
It's hot out and if you're like most Canadians accustomed to the cold, you're grossly unprepared for the heat, so naturally you're sweating like mad. If you're planning on enjoying the Summer sun (and after our brutal winter, who isn't?!), you're going to need a game plan for staying hydrated in the heat. And while I won't deny that wine, beer, and an occasional margarita contributes fluids to your daily tally, they're not a great way to keep yourself hydrated. In fact, because alcohol is a diuretic, it may actually up your fluid needs, making it not the best way to get your fill.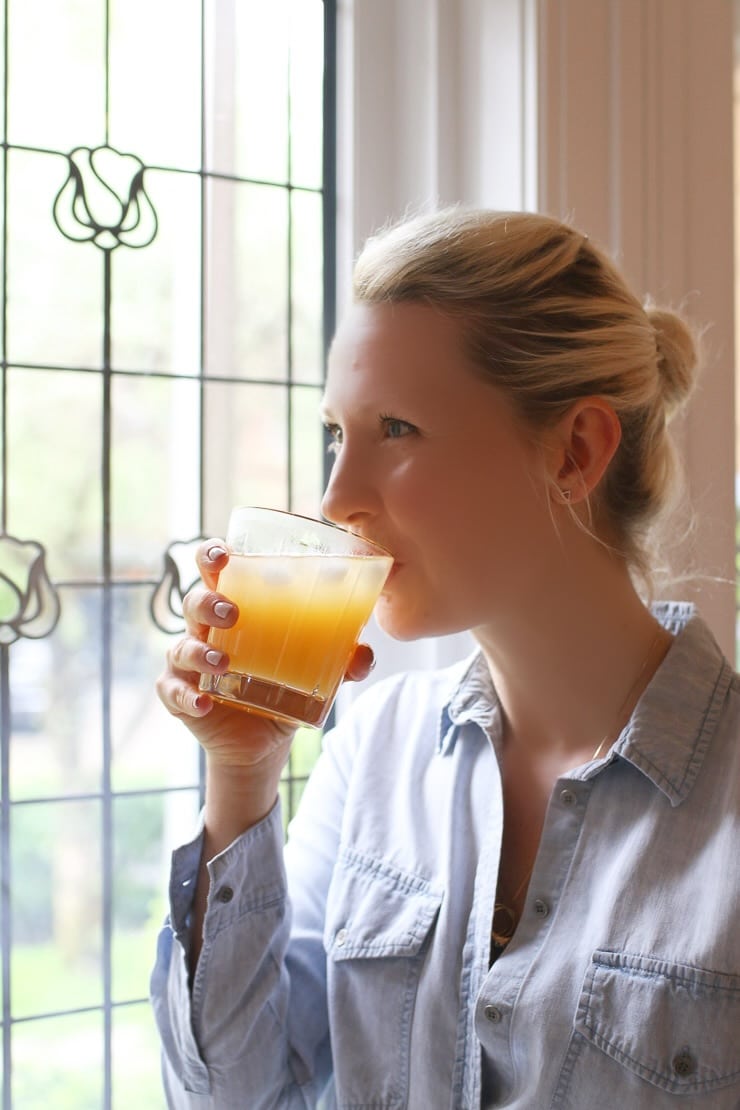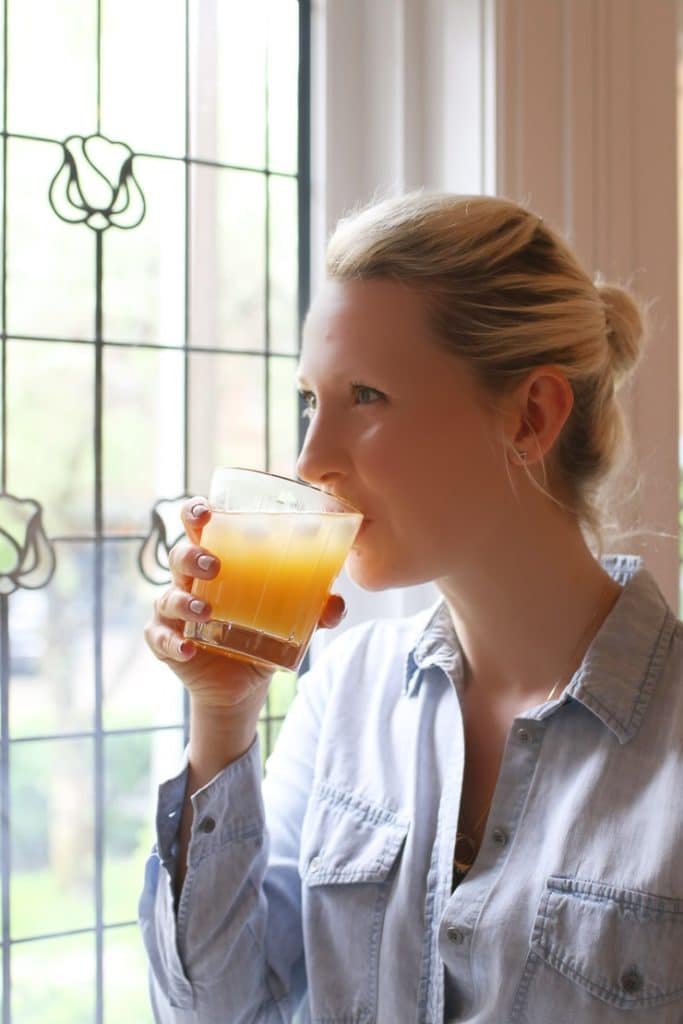 What we do know is that the old 8 cups of water a day adage is a bit of a myth, but it's not a bad place to start. How much what you need depends on your age, gender, activity level, temperature, humidity and so much more. So how do you know if you're getting enough?
Signs and Symptoms of Mild Dehydration
The ideal situation is to not get to this point of actual dehydration, but if you're experiencing any of the following, it's definitely time to drink up.
Thirst
Dry Lips and Mouth
Flushed Skin
Fatigue
Irritability
Headache
Dizziness
Fainting
Low Blood Pressure
Heart Rate Increase
Dark Strong-Smelling Urine
That last point brings me to my little tip – it may seem strange but take a look in the toilet when you pee. If your urine is light yellow and fairly odourless (okay, unless you had asparagus for lunch), then you've got a pretty good sign you're getting enough.
5 Healthy Hydrating Low Sugar Drinks for Plain Water Haters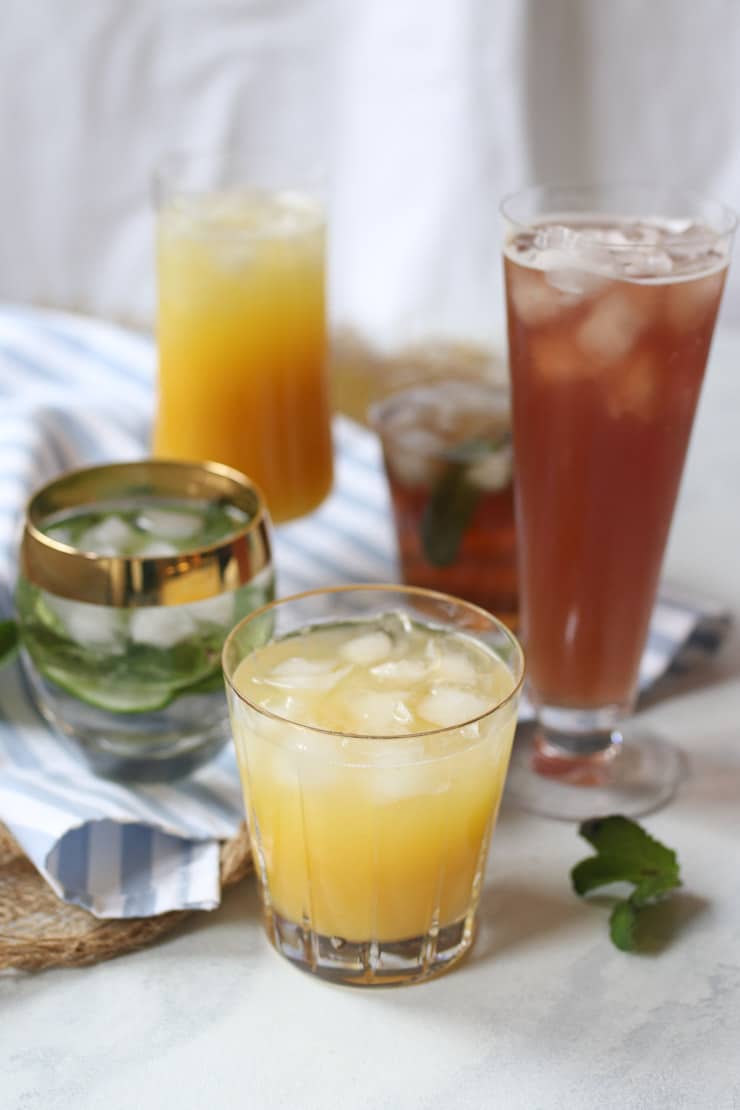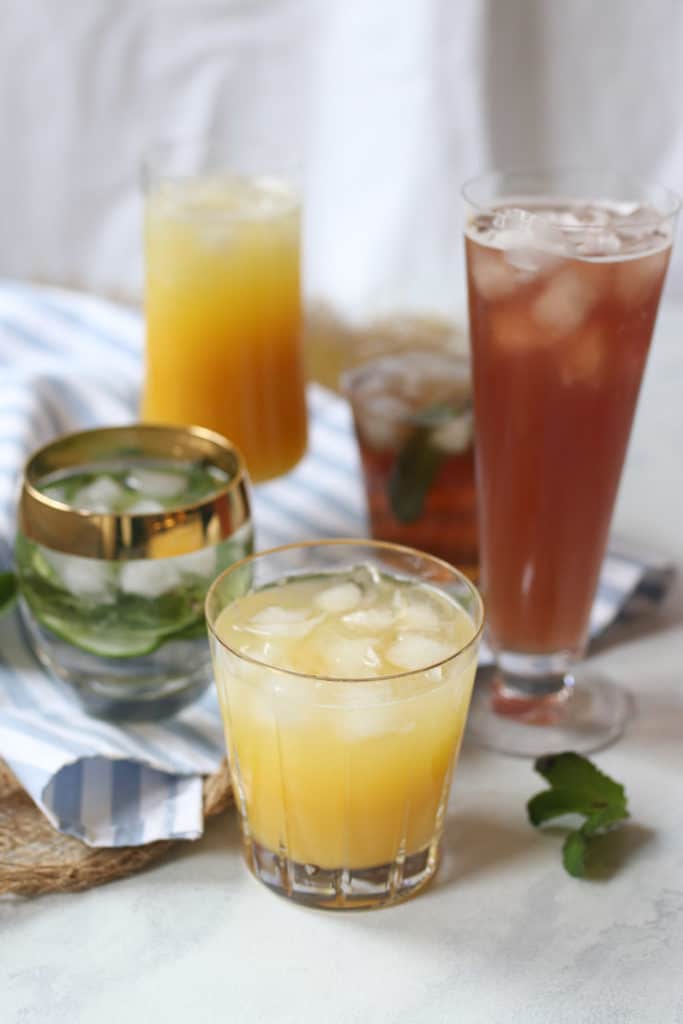 For those of us who sometimes find water boring, what healthy hydrating low sugar drinks are your options? Honestly, dietitian confession here – I rarely drink straight up plain flat water. I just don't find it enjoyable, and if it's not enjoyable, you're less likely to actually do it until it's too late and you're desperate for a drink. So here are some of my favourite hydrating low sugar beverages for those of us who hate plain water.
Florida Orange Juice with Soda Water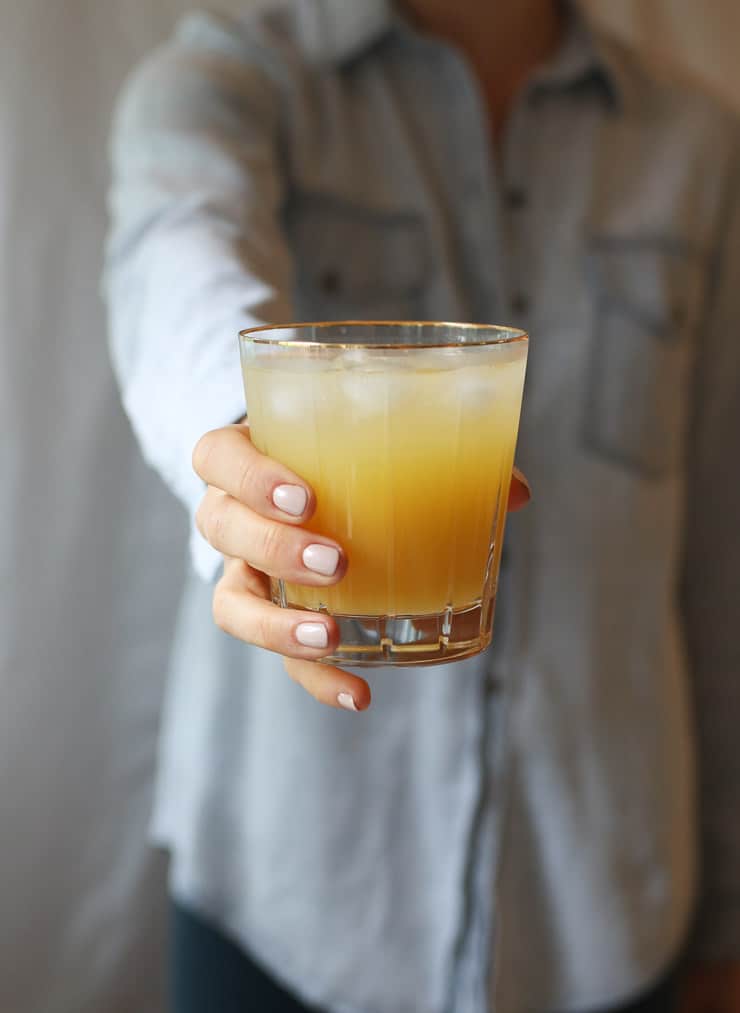 To add a hit of natural sweetness and flavour to plain old soda water (and to make myself feel like I'm drinking Mimosas all day – #lifegoals), I love mixing some Florida Orange Juice into my soda water. Not only does the combination have no added sugar and only 55 calories per cup if mixed 50/50, but it adds vitamin C, folate, vitamin B6 and potassium. Research suggest that people who consume 100% orange juice have higher levels of vitamin A, C, folate, potassium and magnesium compared to those who don't drink juice, and just one in ten Canadians are meeting their intake for fruits and veg. I don't know about you, but I'll take any opportunity to sneak some of those extra antioxidants into my busy day and if I can do it while hydrating- BONUS.
Natural Orange Gatorade (aka 100% Orange Juice with Coconut Water)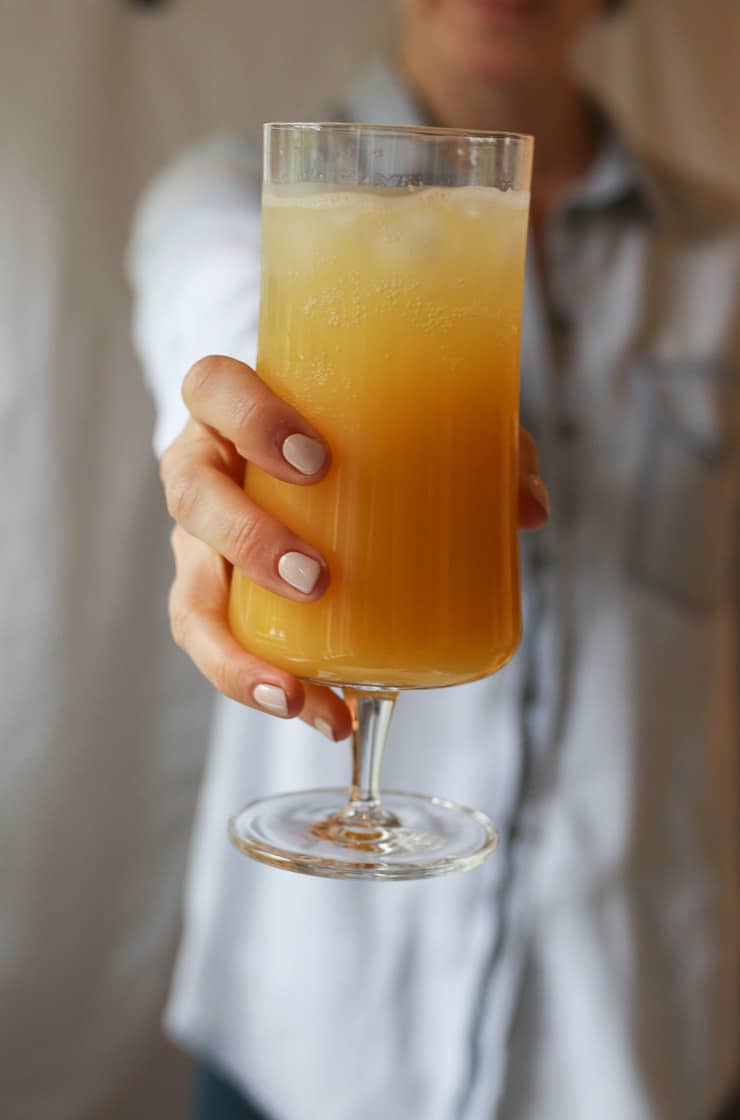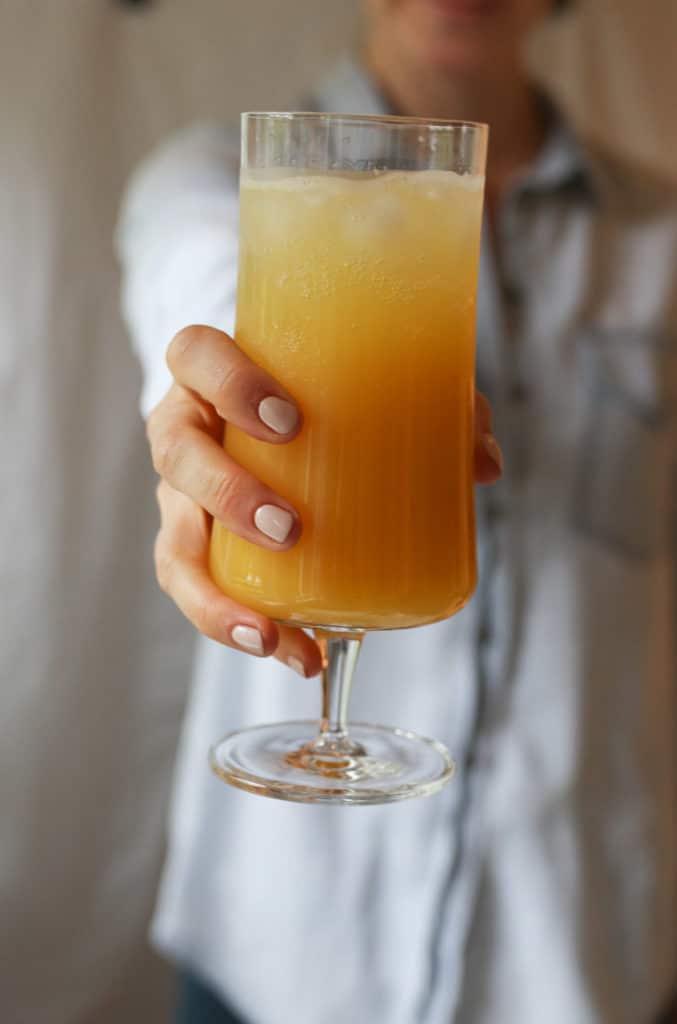 For most activity levels, sugary commercial sports drinks are just not necessary. But if you or your kiddos are exercising outside, or even just sweating a lot in the heat, a combination of carbohydrates, electrolytes and fluids can help replenish what's being lost. I don't love the artificial colours and added sugar in store-bought sports drinks, so I make a healthier version at home with equal parts 100% orange juice and Coconut Water. One cup of the mixture packs potassium, sodium, magnesium, calcium, 13 grams of carbs, about 50 calories and no added sugar. It's also really delish and has the same orange colour as the store-bought stuff. Winning!
Homemade No Sugar Added Iced Tea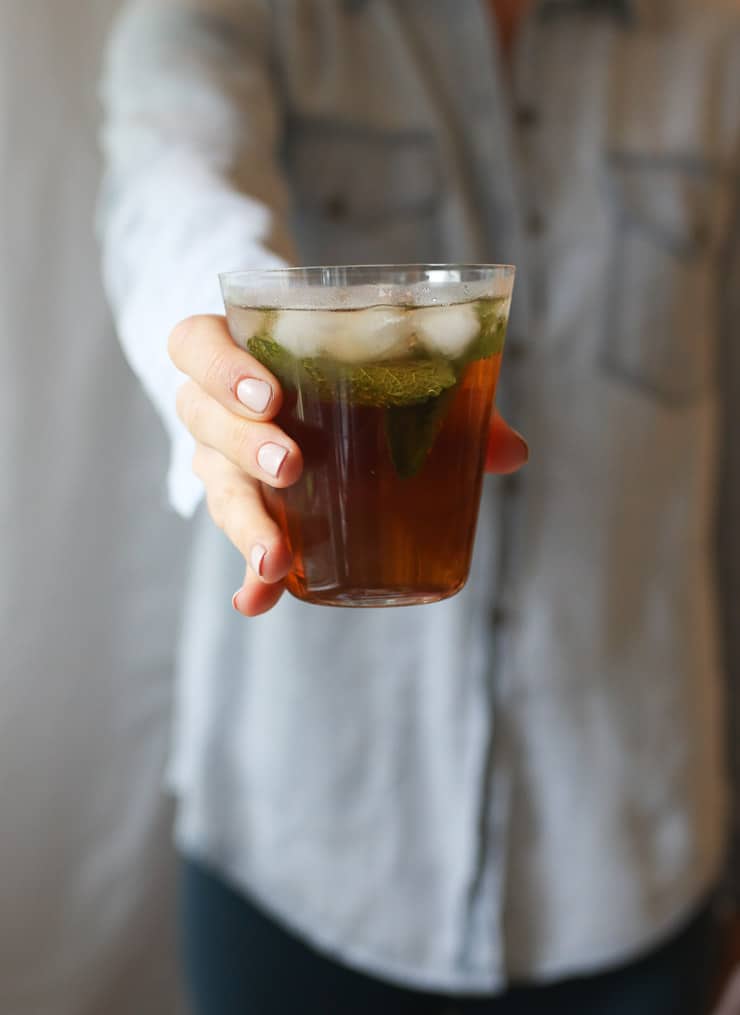 We are big tea drinkers in this house, but on a hot day, I need something icy and cool. Most store-bought iced teas are more like pop then they are a healthy antioxidant-rich tea, so I always try to make my own at home. Simply combine 8 cups of water to a simmer, remove from heat and add 6 tea bags of your choice. Let the tea steep for 4 minutes, strain and cool, then add a little lemon juice and sweetener, to taste.
Kombucha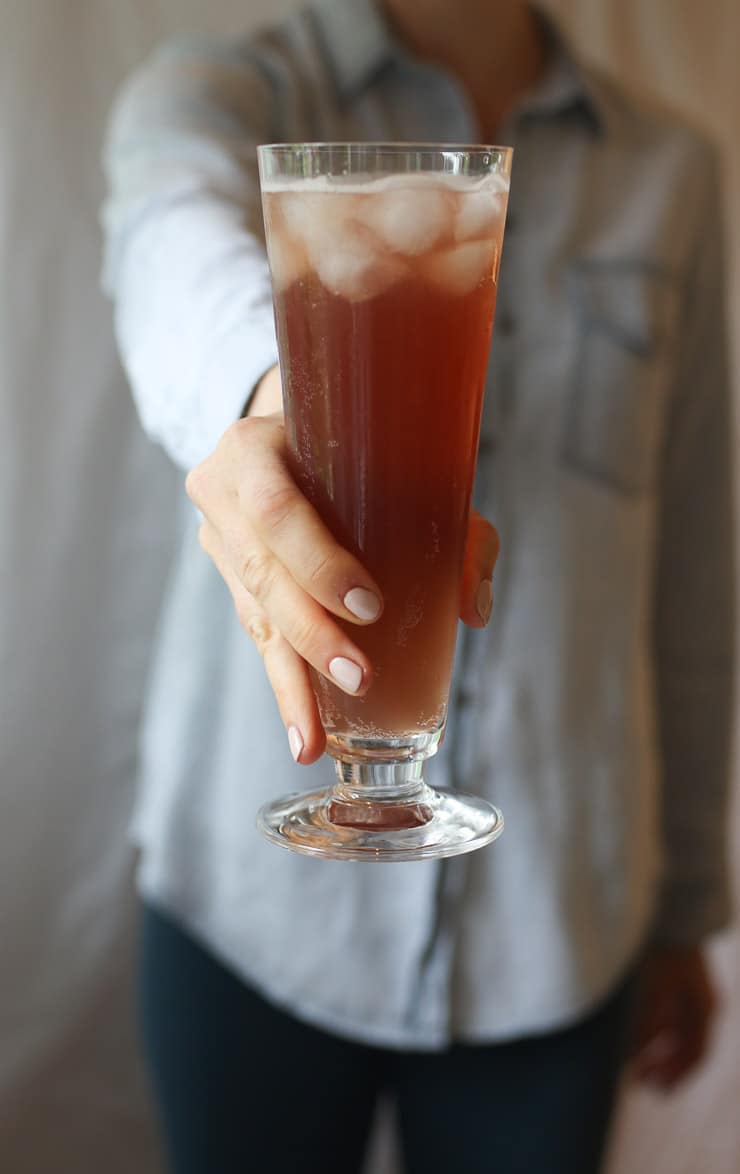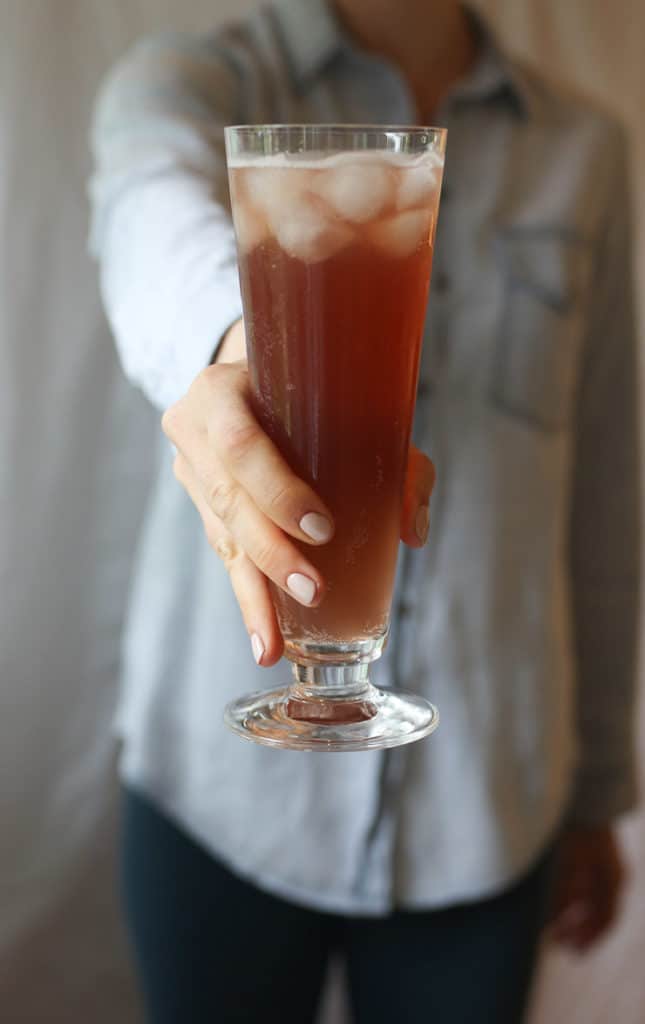 Kombucha is funky fizzy drink made by fermenting tea with a little good bacteria. I am personally obsessed with kombucha because it's rich in probiotics (aka. the healthy gut bacteria), it's low in sugar and calories and packed with flavour. You can also find it quite readily in most grocery stores or markets and it comes in a wide variety of tea-based flavours, so experiment to find your favourite brand.
Flavoured Fruit Water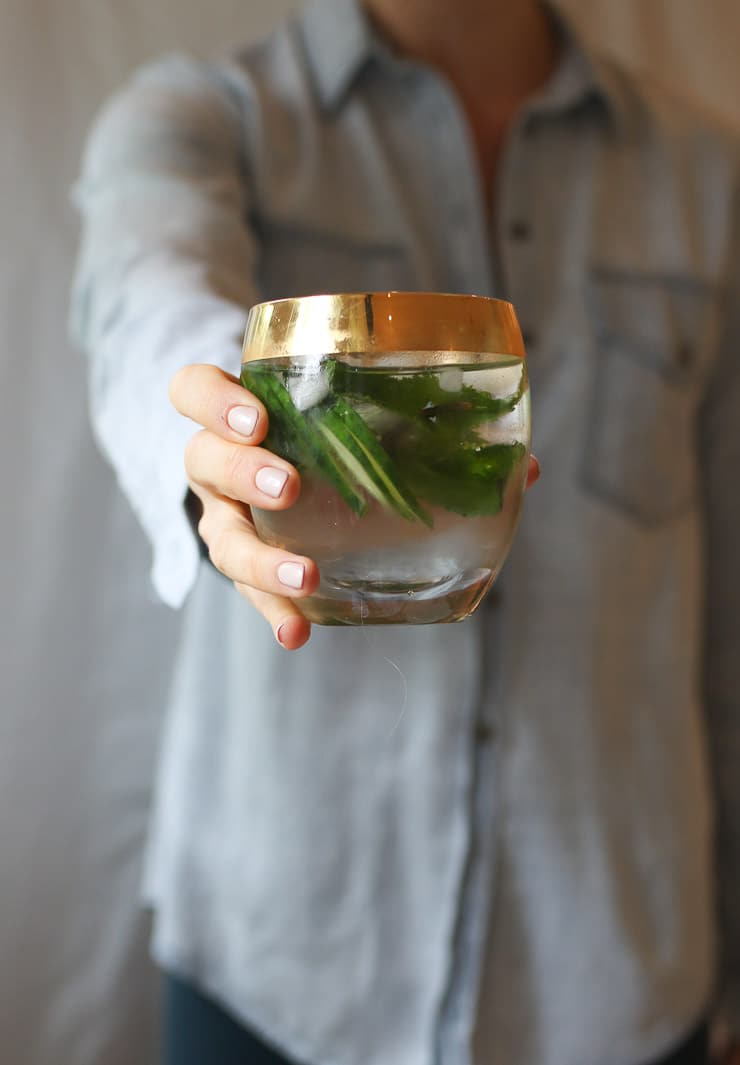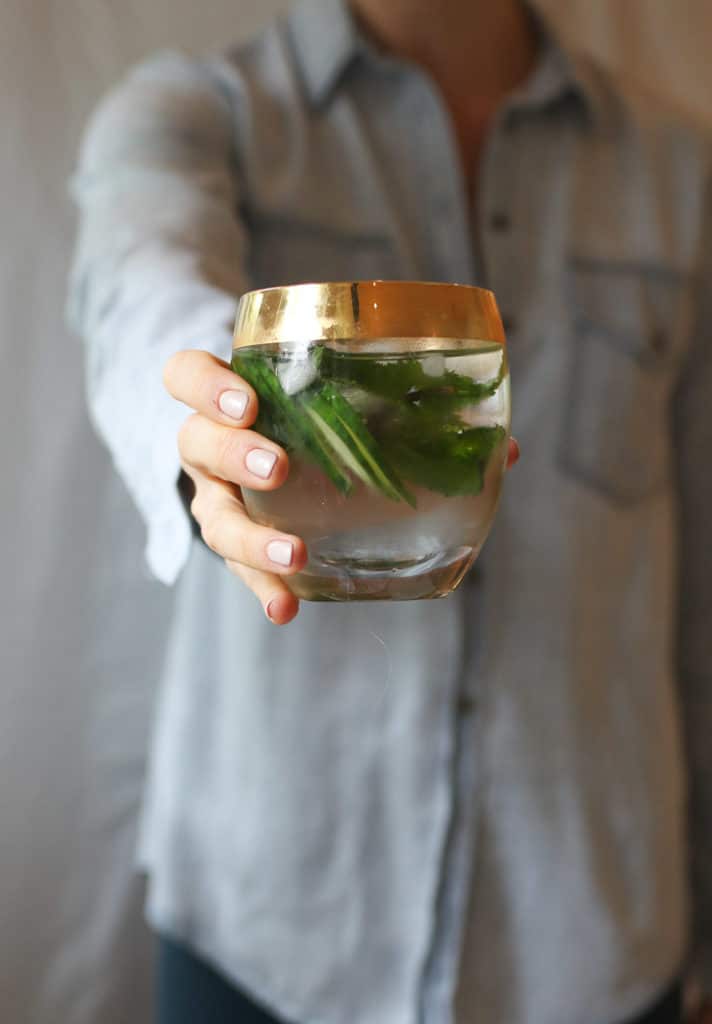 Whether you want to go sweet or savoury, adding some sliced fruit, veggies and herbs to your water can add just enough flavour to encourage you to drink more of it. I also like that you can change it up each day depending on what your palate craves or what you have on hand. My favourite is cucumber grapefruit and mint, but when I'm craving something sweet I love a good muddled berry mix.
Now are you looking forward to meeting your fluid needs? Leave me a comment below with some of your go-to healthy hydrating low sugar drinks!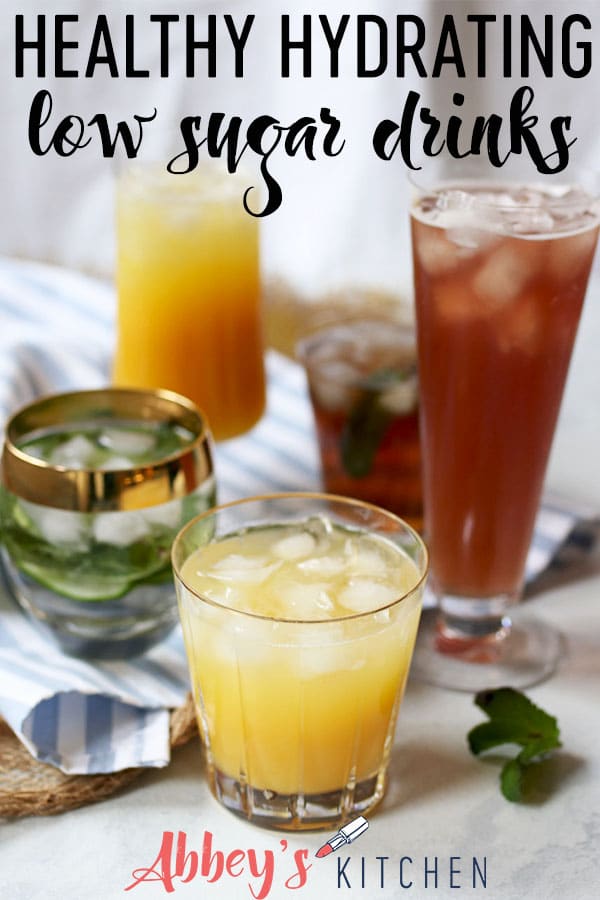 Disclosure: This post was developed in paid partnership with Florida Department of Citrus, however, all opinions are genuine.
Updated on July 22nd, 2020