These three veggie packed Keto Deli Roll Ups make for easy low carb high protein snacks that you can grab and take with you on the go.
Real mom talk here – I spend a LOT of time meal prepping for Baby E, and I eat most of my meals from the scraps he chucks on the floor (5 second rule!) and a strange smorgasborg of fridge remnants that I think KINDA go together. Ugh I know, I know, not exactly a mindful meal, but intuitive eating isn't perfect eating, and when you're a busy working mom, CONVENIENCE IS KING.
As embarrassing as it is to admit, I sometimes don't even take the time to put meat onto bread to make a proper sandwich, or eat salad with a fork, so that's basically how these keto deli roll ups were born – out of convenience, hunger and a desire to eat something really tasty really REALLY fast. These easy low carb keto friendly deli roll ups are packed with protein and fibre-rich veggies and are perfect for an on the go snack.
How to Make these Veggie Packed Keto Deli Roll Ups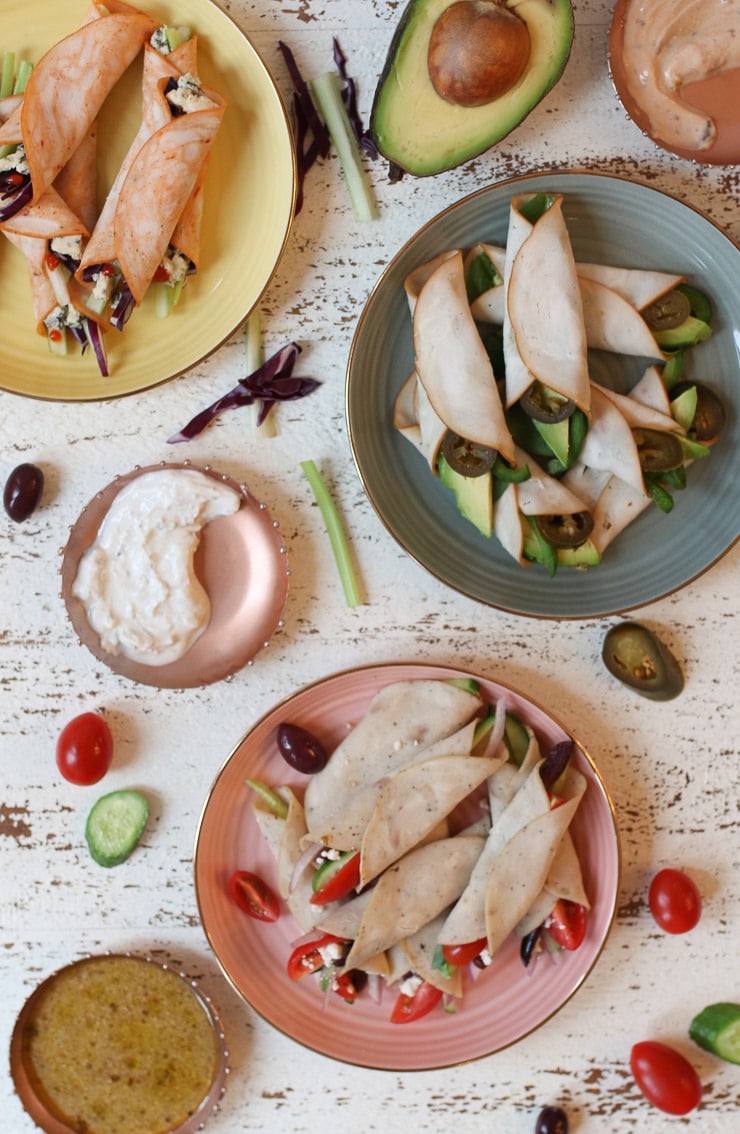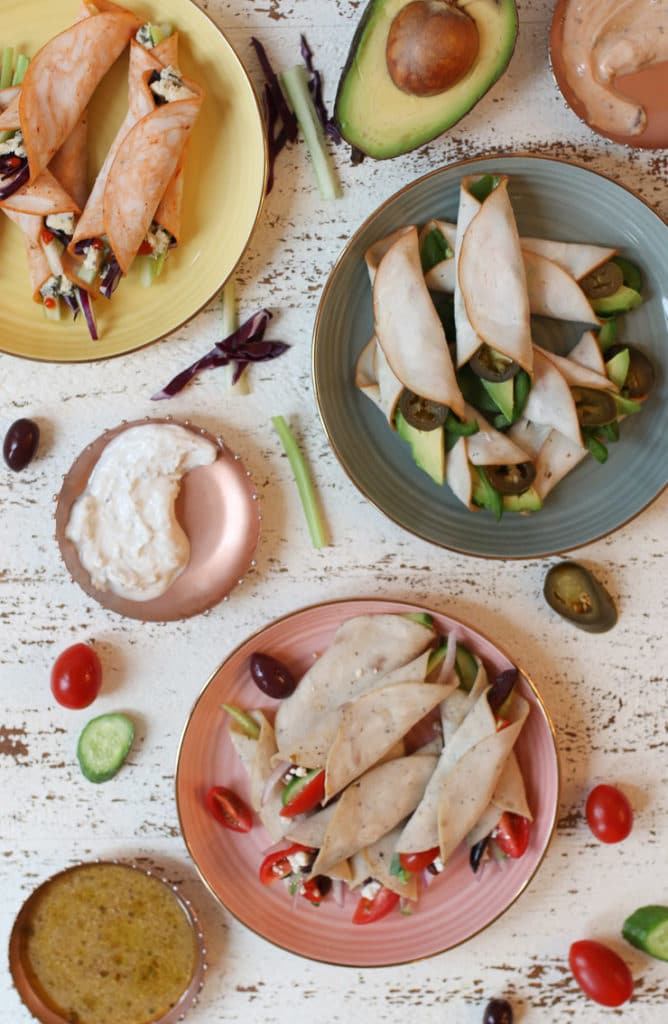 So basically all you need to make keto deli roll ups is some of your favourite deli meat and veggies. I like to use Maple Lodge Farms new Natural From The Farm deli because it's made with 25% less sodium compared with other natural deli brands, and it still packs a ton of flavour. Like I said, sometimes I just don't have time to meal prep and cook a lot of meat for the week, so if I'm going to enjoy it in moderation, I choose a deli option that's natural, low in sodium, and lean (like poultry). I mean, I love prosciutto and salami, but those are definitely more special treats.
I also like that it's 21% protein, is made with natural ingredients and for my celiac and gluten intolerant friends, it's gluten free. They have a wide range of really tasty flavourful options which inspired me to get a little fancy with my deli roll ups this week.
First, I went Buffalo style with their Spicy BBQ Chicken Breast and loaded it up with celery, shredded cabbage and a little blue cheese. Delish au natural or with this easy blue cheese dip.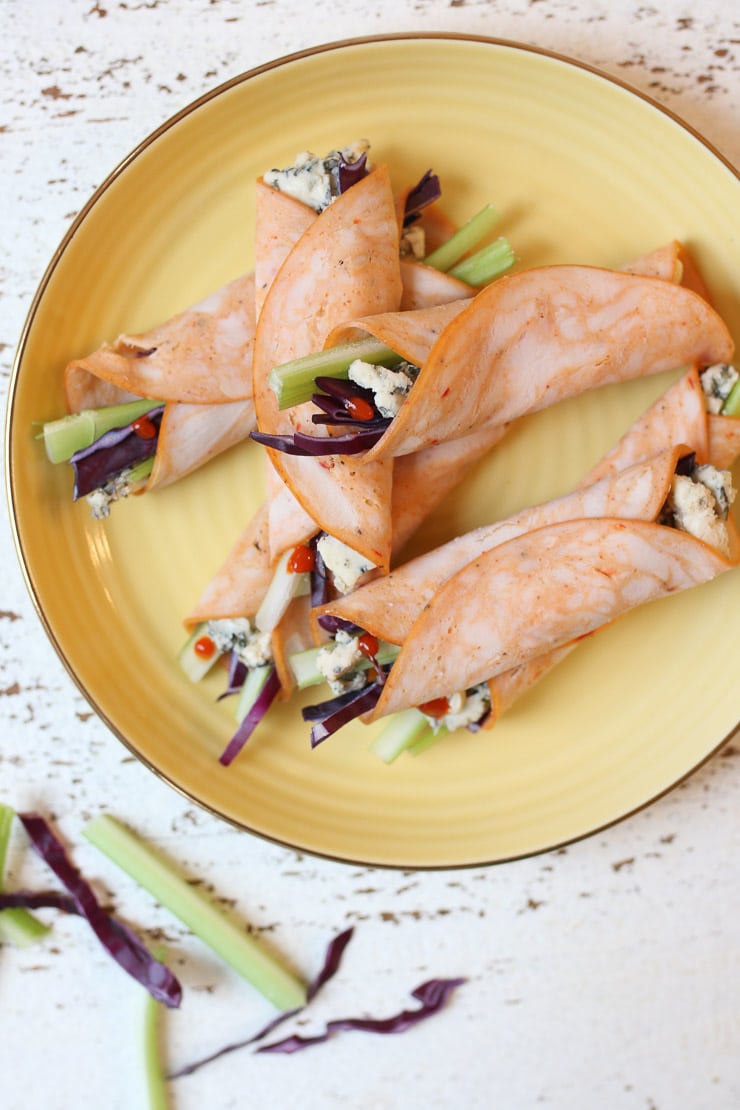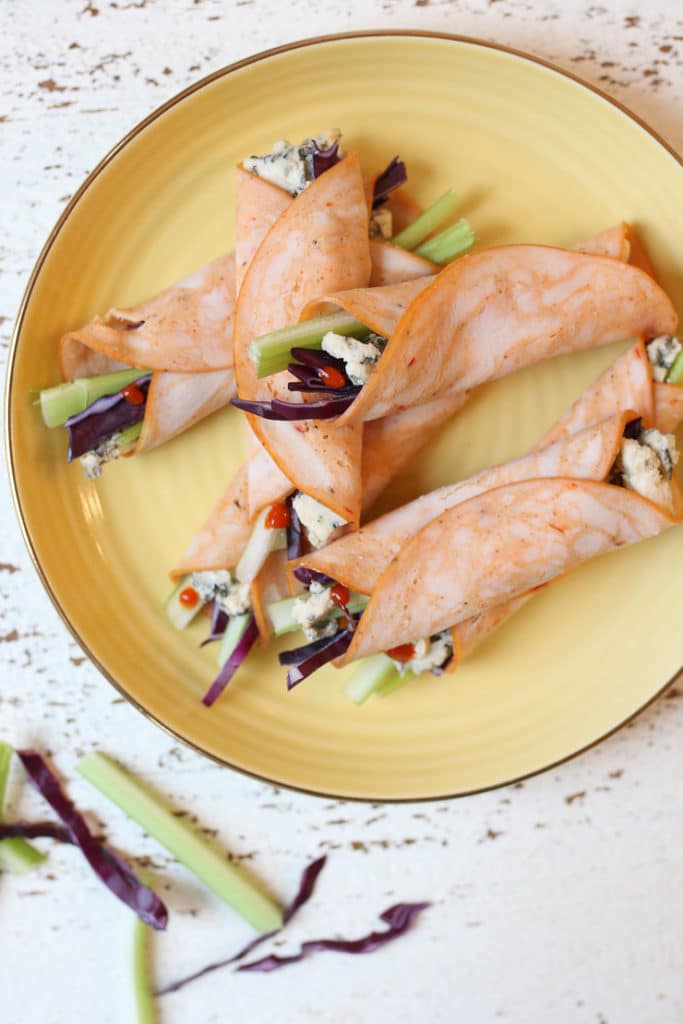 Next, I made a lean green California inspired roll up using the Oven Roasted Chicken Breast filled with avocado, spinach, pickled jalapenos and bell pepper and a tasty chipotle aioli dip.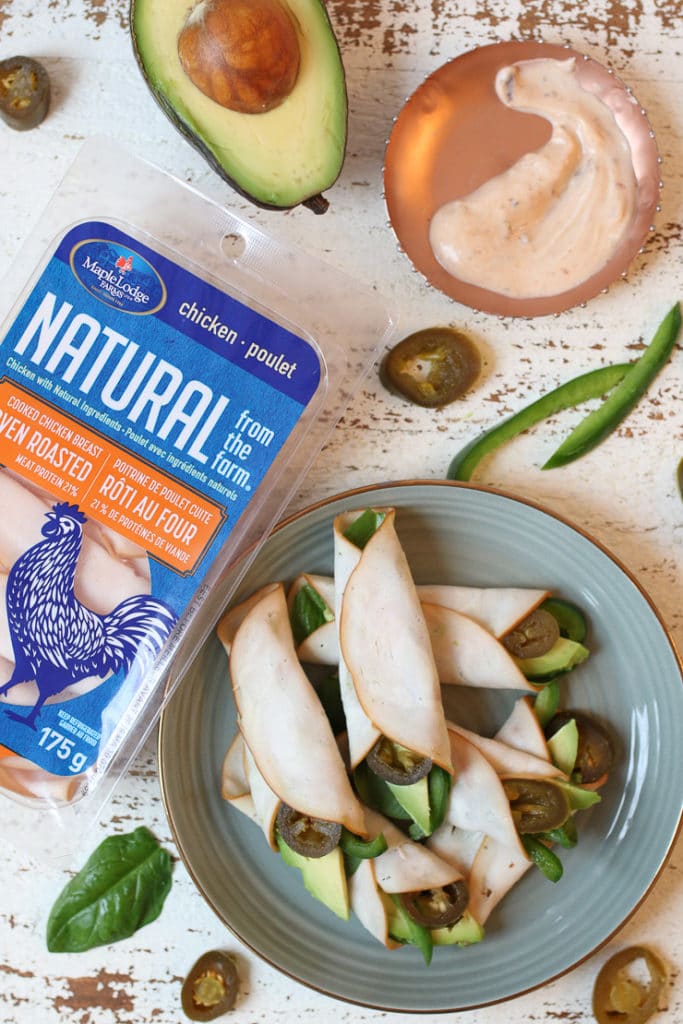 Finally, I made a Greek inspired roll up using the Garlic and Pepper Chicken Breast, sliced cucumber, tomato, olives, onions, oregano, and a little feta cheese. You can enjoy these on their own or dunk them in a quick red wine vinegar dressing.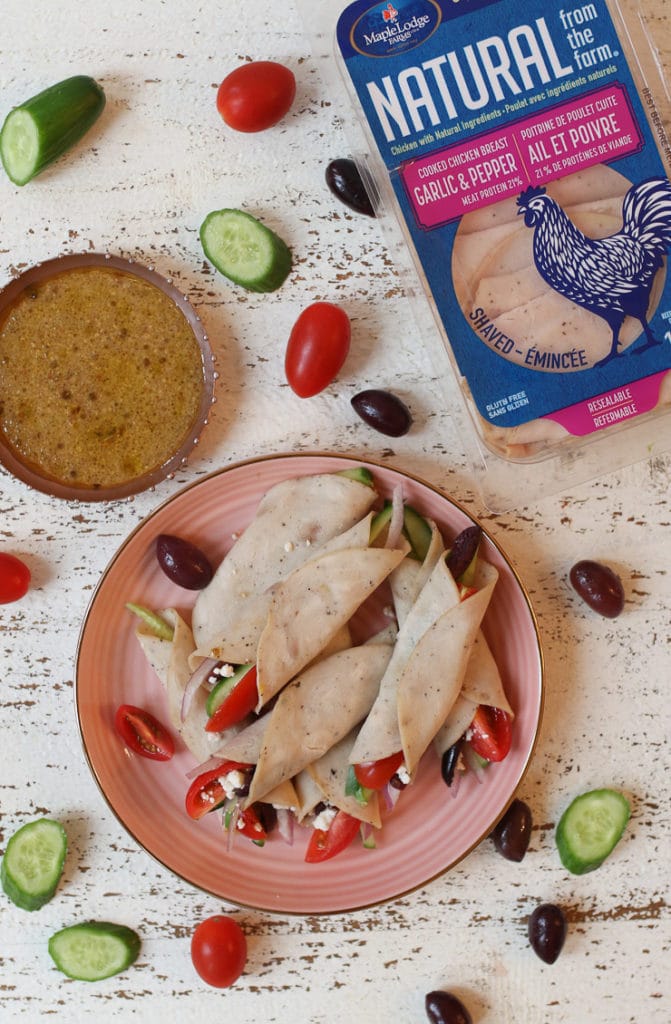 You can try Maple Lodge Farms new Natural From The Farm deli for yourself and save $2.00 here and share your roll-up creations on social using the hashtag #NFTFDontBeSalty!

So lovelies, I would love to hear what your super quick high protein snacks are?
Have you tried any of these keto friendly deli roll ideas?
What would be your go-to fillings and combinations?
Updated on July 21st, 2020