I look at the research to determine the truth about whether non celiac gluten sensitivity and gluten intolerance is real or just in your head.
Going gluten free? You're not alone. Since I started studying nutrition, the gluten free marketplace has absolutely exploded and is showing no signs of slowing down. When I first learned about the gluten free diet during university, it was only ever in the context of celiac disease. Less than 1% of North Americans are impacted by celiac disease, but for some reason more than 10 times as many people are avoiding gluten. So what's the deal? Can you not have celiac disease but notice health improvements on a gluten free diet?
What is Non Celiac Gluten Sensitivity?
While we maybe haven't heard much about it, the idea of non celiac gluten sensitivity has been around since 1978, well before going gluten free was in vogue. Non Celiac Gluten Sensitivity is defined as the presence of gastrointestinal IBS like symptoms in the absence of celiac disease that seem to improve on a gluten free diet.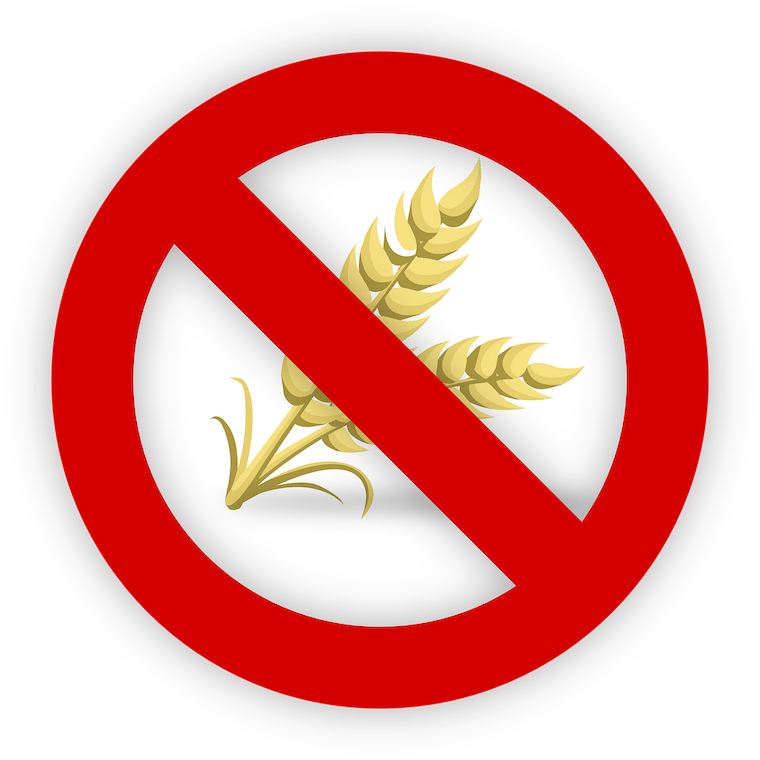 Unlike celiac disease, we don't really have any high quality diagnostic tools to screen for Non Celiac Gluten Sensitivity. The only way to test for it is to rule out a celiac and allergy of wheat, and to do a food elimination diet. Ultimately, it's a diagnosis by exclusion which definitely isn't reassuring when the recommendations feel so strict. With the shotty criteria, the estimation of people with Non Celiac Gluten Sensitivity has been pegged at anywhere between 1-30%.
Recently, however, a number of large media headlines have questioned whether or not gluten sensitivity is all in people's heads, or is just another excuse to cut calories to lose weight. I wanted to look at exactly what the research says and why the legitimacy of Non Celiac Gluten Sensitivity is being called into question.
Non Celiac Gluten Sensitivity Biomarker Studies
Clinical trials on celiac biomarkers have found that some people report gastrointestinal improvements on a gluten free diet even when they don't carry the celiac biomarkers (here, here, and here).
Others (here, here and here) have found people with self-diagnosed Non Celiac Gluten Sensitivity had some abnormalities of their antibodies that hint towards some sort of systemic immune activation that is different from celiac disease.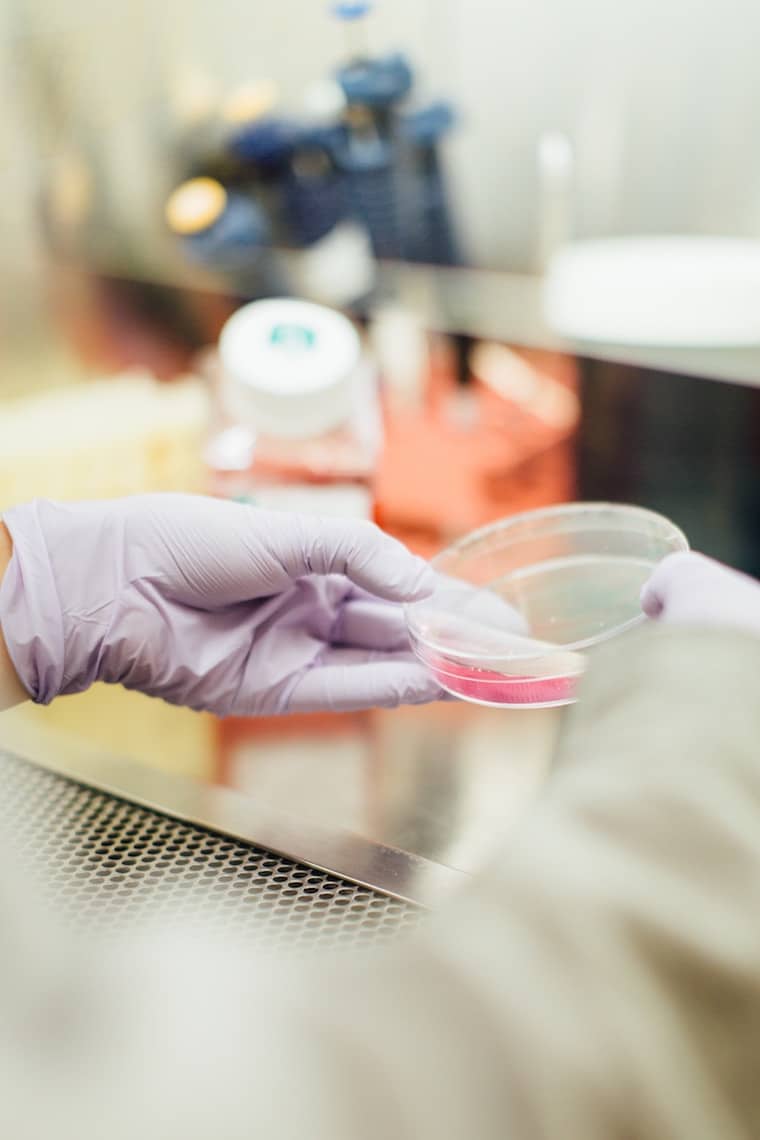 All of these in vitro studies offer some support for Non Celiac Gluten Sensitivity but they come with serious methodological limitations. Most notably, they don't isolate gluten from other components that may also come part and parcel in a gluten free diet. In other words, is it gluten, or is it another protein in wheat, a sugar in grains, an additive, or something else?
Non Celiac Gluten Sensitivity Challenge Studies
Early small challenge studies (and also this) found that putting people with self diagnosed Non Celiac Gluten Sensitivity on a gluten free diet offered some relief in some cases. But again, other components of wheat-based products (like FODMAPS, for example), were not isolated or accounted for. The other issue is that it's been estimated that as many as 62% of people who believe they have gluten intolerance have not been properly screened and excluded for celiac disease. Many of them have completed the celiac biopsy but were already on a gluten-free diet (which interferes with results), while others had not even had the serological tests or biopsy.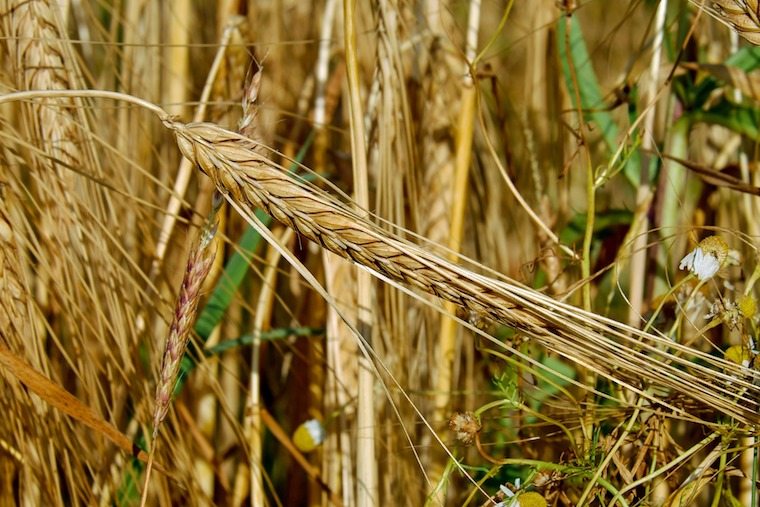 One of the leaders in the area of research on Gluten Intolerance, Dr Biesiekierski, first conducted a small randomized control trial with patients who had IBS but without a celiac diagnosis. In other words, were perfect potential candidates for the title of Non Celiac Gluten Sensitivity. In this study she ensured everything was FODMAP free with the only difference between groups was that one had gluten and the other didn't. In the end, the Gluten group, had slightly more digestive issues then those in the gluten free group. But even the gluten free group reported IBS symptoms. Was this a coincidence based on the small sample size? They wanted to find out.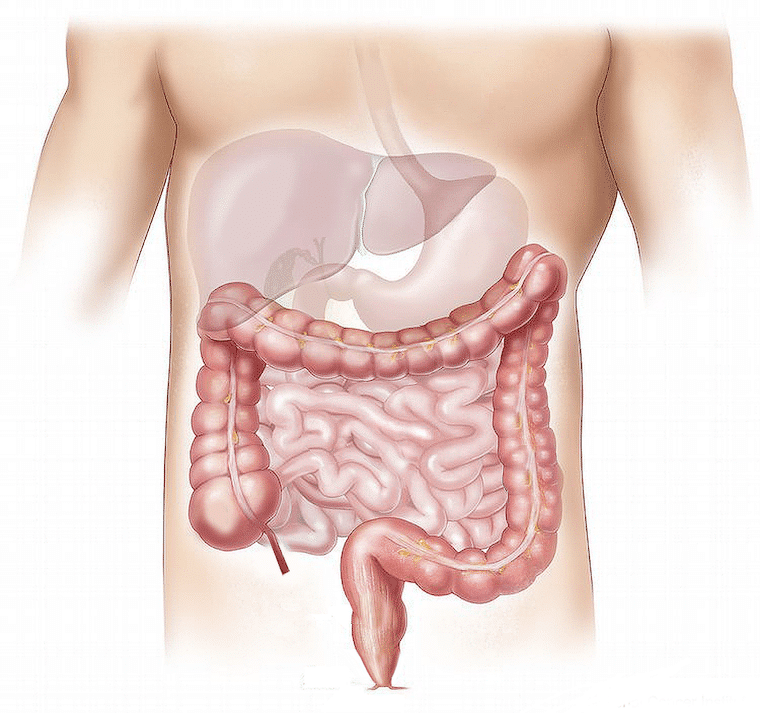 In subsequent trials with equally small numbers had the groups cycle through different treatment conditions to make sure their results weren't individual specific. In this experiment only 16% of patients responded to the high gluten diet, and when they repeated the experiment further removing any dairy and food chemicals in the diet, a mere 2 participants responded to gluten. In other words, they couldn't find a strong cause and effect relationship between gluten and digestive issues in patients without celiac disease.
So What Explains the Inconsistent Findings on Gluten Intolerance?
Well, whether you're in the lab or your own kitchen, food has a really strong placebo effect. We've spent the last 5 + years reading that gluten is the actual devil, so it's pretty hard not to absorb and internalize some of that information. So if you or a friend claim to feel better on a gluten free diet, it might be that you don't actually suffer from Non Celiac Gluten Sensitivity, but you still might feel better because you expect to.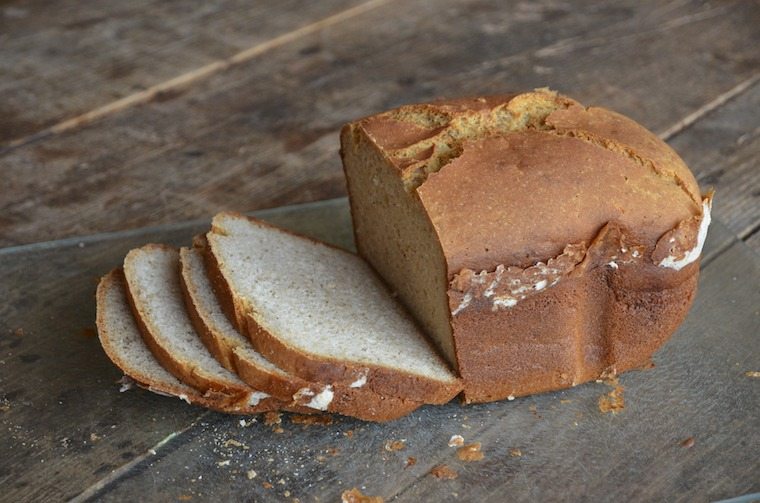 There's also a really strong nocebo effect that leads people to feel worse again when they're exposed to something they believe is really terrible for them. I'm definitely not discounting the improvements you may feel on a gluten free diet. I'm just saying that the research to date suggests that the placebo and nocebo effect are pretty strong when it comes to food and you may be mislabelling the root cause of your symptoms.
So Is Non Celiac Gluten Sensitivity Total BS?
Woah, woah, woah. OK, before I get you all upset, here's the deal. I actually do believe that Non Celiac Gluten Sensitivity is likely real, but I definitely don't think it's as wide spread as the gluten free industry has made it seem. I don't have a number, but my bet from the research findings above is that there is a small percentage of the population, much like celiac and wheat allergy, who fall into this class of Non Celiac Gluten Sensitivity. In fact, gluten intolerance may even be a group of diseases that we are just scratching the surface learning about. So yes, I do honestly believe that you (yes, YOU who is reading this right now) may legitimately have non celiac gluten sensitivity. Having said that, I think it's likely that most people on a gluten free diet are misattributing their symptoms to gluten.
Why Do I Feel Better When I Go On a Gluten Free Diet?
Truthfully, there's a lot of confounding factors when you drastically change your diet to eliminate all sources of gluten. Here's some of the other potential reasons you feel better when you go on a gluten free diet.
Packaged Processed Foods. Cutting out gluten often means cutting out a lot of processed foods with a ton of added sugar, additives and saturated fats. Naturally, when you stop eating doughnuts and muffins for breakfast, you probably will feel better. If you were to continue to just eat donuts every day all day but just make sure they're gluten free donuts, would you feel automatically better? Maybe a few of you, but for the majority of folks, I'm not so sure.
FODMAPS. I've talked about that one before here and here, but basically FODMAPS stand for Fermentable Oligosaccharides, Disaccharides, Monosaccharides AND Polyols. They're carbohydrates that are also found in a lot of grains (as well as dairy, fruit, some proteins and veggies) and they can cause IBS like symptoms, just like gluten. It's a lot of work to do a proper elimination diet which would help you determine if FODMAPS are causing problems, but it would help you properly label your digestive woes.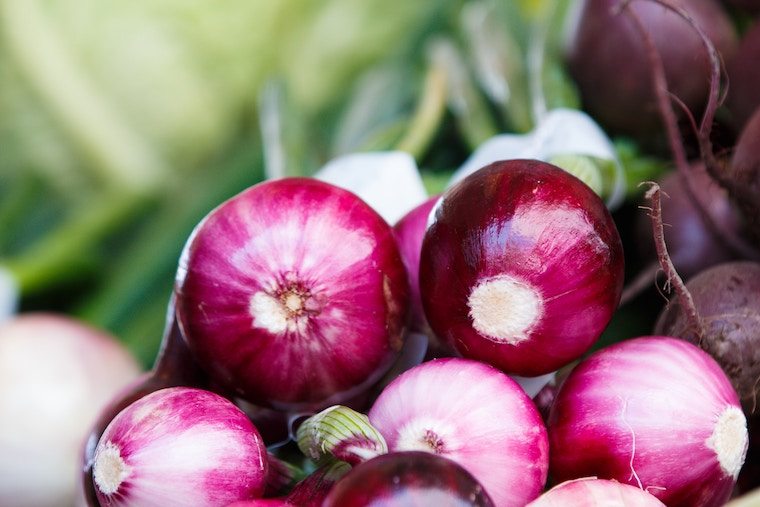 Wheat Allergy. While most wheat foods would be eliminated on a gluten free diet, understanding that you have a wheat allergy rather than a gluten intolerance would allow you to enjoy so many more wholesome foods (think barley, oats, and spelt).
The Real Problem with Self Diagnosing Gluten Intolerance
Okay so at this point, we've established that gluten intolerance is possibly quite real, but likely less common than people believe. If you think you may have Non Celiac Gluten Sensitivity, then my first suggestion is to immediately speak to your doctor. Do this BEFORE you cut out gluten. If you automatically assume that your symptoms are due to gluten, you may be overlooking a more serious problem like celiac, lyme disease, or chronic stress. In other words, you may be delaying proper treatment and that might be devastating. To properly rule celiac out, you have to actually be consistently eating gluten-containing foods so by cutting them out prematurely, you may be preventing diagnosis and treatment.
Potential Dangers of a Gluten Free Diet
Today, the gluten free marketplace has developed some amazing (and even really tasty) gluten free offerings. Having said that, I do not believe in restricting any food without a strong medical rationale so going gluten free is all a risk and benefit analysis. Here are some things to consider before going gluten free before you and your doctor have determined it's necessity.
Missing out on vital nutrients. Grains are fantastic sources of key dietary fibres, antioxidants, and B vitamins. Without proper counselling (or even a legit reason), you may be missing out on these key nutrients.
Gluten Free foods may be worse for you. Gluten free pastries and breads aren't necessarily healthier than their gluten filled counterparts. In fact, oftentimes, they have less fibre and protein, fewer beneficial nutrients, and more sodium, sugar and fat to make up for what's removed. If you're choosing gluten free foods to lose weight, compare the labels and stick to whichever one better fits your goals.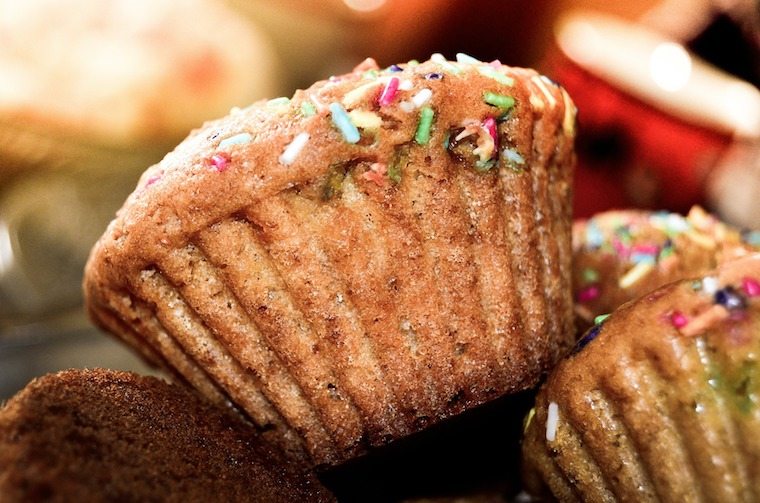 Limited dietary diversity may have unwanted impacts. This is a very small concern, but worth mentioning because I know how regimented some people become when embarking on a strict diet. When you cut out all of the grains except those that are gluten free, you end up eating a lot of the same thing (and likely a lot of that will be rice based). There's been a lot of talk about arsenic in rice and rice-based foods, which is likely safe in small amounts, but if it became the basis of ones diet over a long period of time, there may be an elevated risk of chronic disease. Washing your rice thoroughly is a good way to reduce the arsenic levels.
Shifts to Gut bacteria. Grains are one of the best sources of beneficial prebiotics (which we have written about in detail here). Eliminating those beneficial prebiotics in grains may change the healthy gut microflora and increase the risk for chronic disease.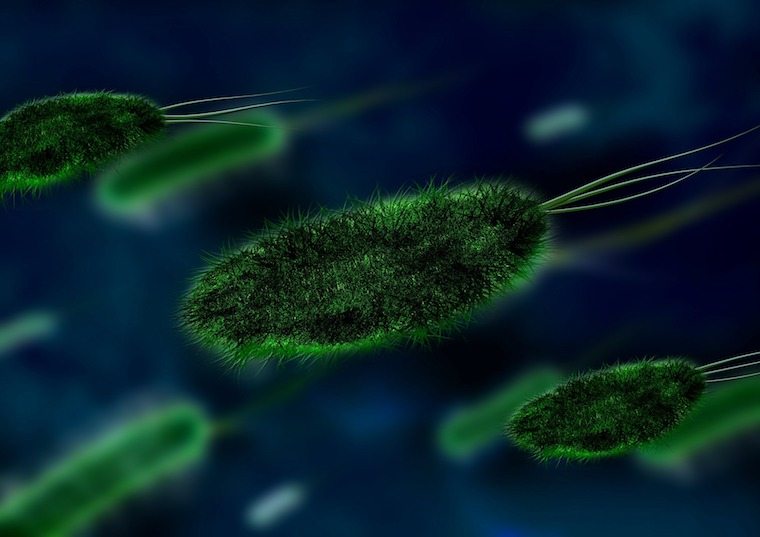 Bottom Line on Gluten Intolerance
So is gluten intolerance the real deal? The jury is definitely still out. We definitely need more large scale studies with larger sample sizes to be better able to make definitive statements about the legitimacy of Non Celiac Gluten Sensitivity. From my personal opinion as a dietitian, I think that yes, it's likely that gluten intolerance is a real condition (maybe even a class of different conditions), but I also think it's likely much less common than people think. I also think that it's likely a lot of the relief people get from taking on a gluten free diet is associated with other non-gluten components of these food.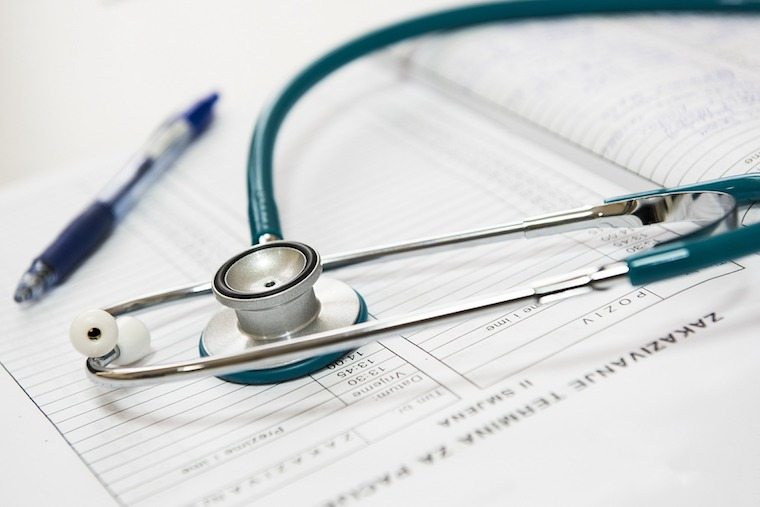 So if you are experiencing any symptoms which you think may be attributed to gluten, or anything else, I strongly suggest you speak to your doctor and a registered dietitian to help you make the proper diagnosis before you change your diet. I also would recommend picking up a copy my colleague Shelley Case's book, Gluten Free: The Definitive Resource Guide. She is a total expert on gluten free!
Now I want to know, what are your thoughts on Non Celiac Gluten Sensitivity?
Do you think you have gluten intolerance?
Have you felt better on a gluten free diet?
Leave me a comment below with your thoughts!
Updated on October 23rd, 2020