Is nonstick cookware and teflon toxic or are these convenient cooking tools safe to use? We look at the research.
Nonstick cookware is a popular home cooking tool in a lot of households, touted as a convenient, scrub-free way to use less fat! A good nonstick pan lets you flip a pancake like a champ, whip up a perfect omelet every time and pan-fry chicken breast with virtually no oil or scrubbing.
Sounds too good to be true. But is it? Is that nonstick material, known as Teflon, safe for our health when heated to such high temperatures? Let's look at the facts.
What's Teflon?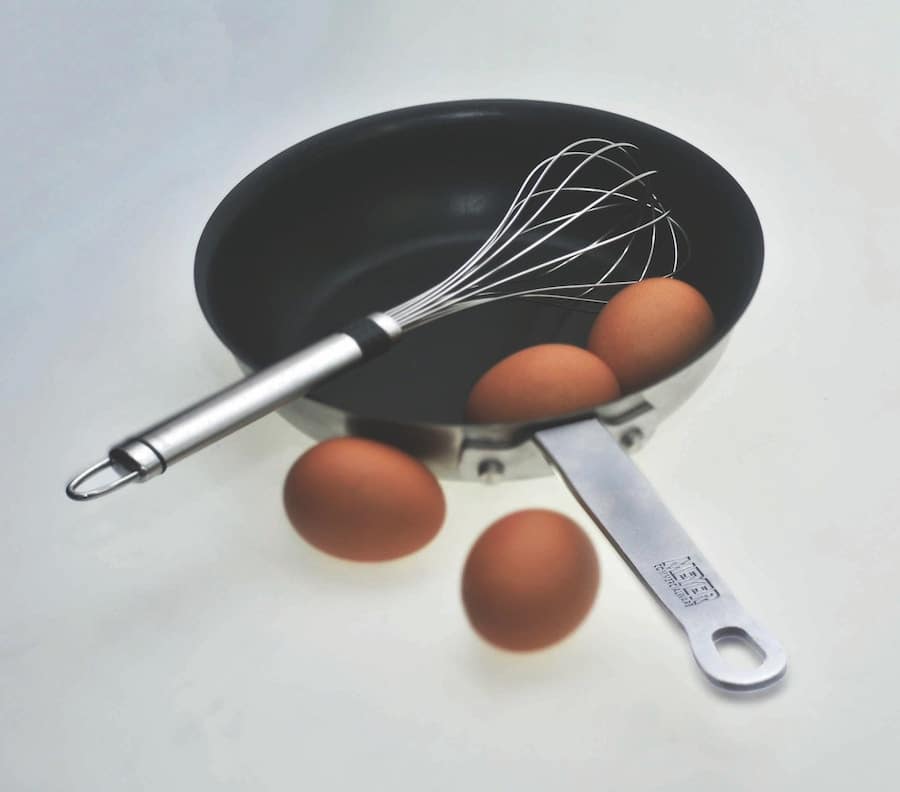 Nonstick cookware is coated with polytetrafluoroethylene (PTFE), more commonly known as Teflon. This compound provides nonstick cookware with its nonreactive, nonstick surface generating the cookware's chemical, thermal, and electrical stability.
What's PFOA?
(PFOA) is a chemical that was traditionally used in the manufacturing process of Teflon, and therefore, the manufacturing of nonstick cookware. Since the majority of the PFOA gets burnt off during the manufacturing process, Teflon products are not known to be a significant source of PFOA exposure. Still, there are a lot of concerns regarding these compounds and our exposure to them when food is cooked at a high heat.
When brought to a high temperature, PFOA is considered a dangerous carcinogen. In one study, long term exposure to PFOA was linked to kidney and testicular cancer. There are multiple studies that associate PFOA exposure to disease states but there is no evidence strictly stating that nonstick cookware will lead to these conditions. Since there has been some evidence linking the risks of PFOA exposure to disease, the compound is no longer used in the manufacturing of Teflon. In fact, nonstick cookware has been PFOA-free since 2013 so therefore, there is no reason to be concerned with the detrimental health effects of PFOA exposure.
Phew, so that's one case closed.
Are other compounds in Teflon toxic or safe?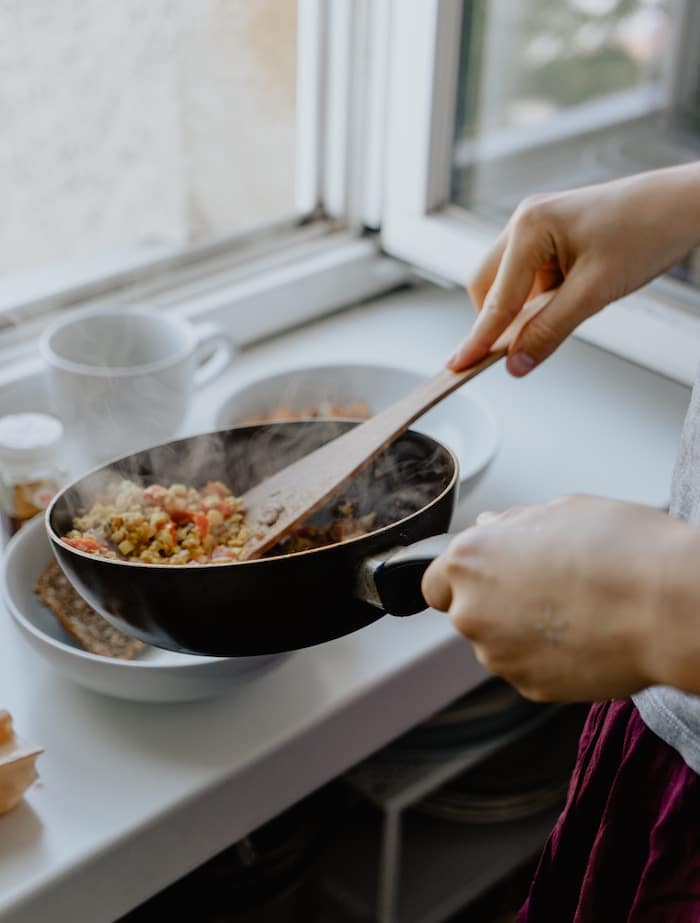 Okay, so this is likely not a helpful answer, but yes and no. The Teflon coating found on nonstick cookware is typically harmless until it reaches very high temperatures. At extremely high temperatures of 500°F (260°C), Teflon will begin to break down, causing the release of these two toxic chemicals: tetrafluoromethane and carbon. Inhalation of these fumes may potentially result in what is affectionally known as the Teflon Flu. In early animal studies, exposure led to symptoms including headaches, chills, backaches, and a fever beginning about 4-10 hours of after exposure, and resolving 12-48 hours after exposure. These risks were only evident when the Teflon cookware was heated to temperatures over 570°F (300° C). It's important to note, however, that we don't have any human research (as of yet) to determine the relative human risk. Also, those high temperatures are rarely reached as fats, butters and oils start to smoke around 400°F (204°C).
In more severe cases where the cookware was heated beyond 660°F (349° C) for an extended period of time, research suggests that that Teflon cookware may increase the risk of respiratory problems including shortness of breath and acute pulmonary edema.
How to Reduce the Risks of Teflon Exposure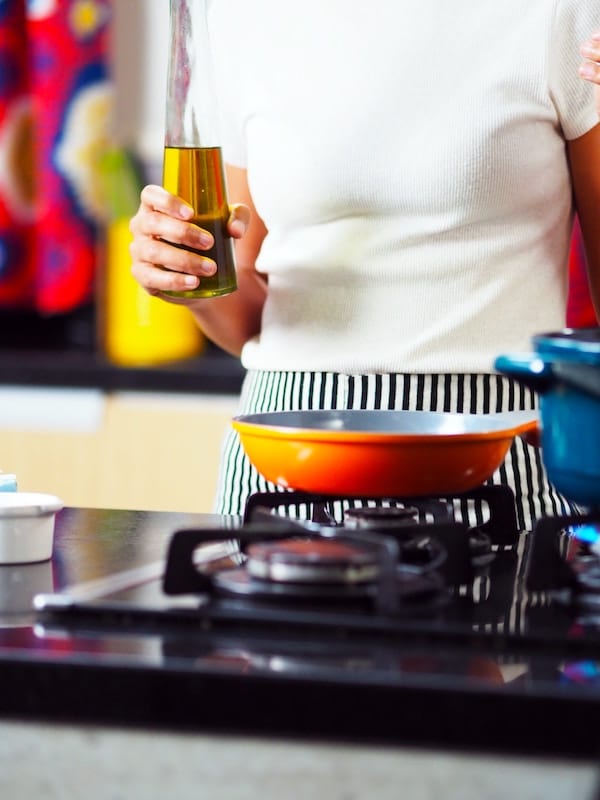 So now that we have learned there are risks of Teflon exposure at high temperatures, the question remains; is this cookware still safe to use?
Absolutely, but we can minimize the risks with a few precautions.
Cook on Low/Medium Heat
To reduce the risks associated with Teflon exposure, simply avoid cooking on high heat, or at temperatures greater than 570°F (300° C). Using slow heating will not only reduce your risks of Teflon exposure, but can also ensure the product you are preparing is protected from burning. Win win!
Avoid Heating an Empty Pan
To reduce the risks of Teflon exposure, avoid heating an empty pan as the temperatures can exceed 600°F (316°C). It is best to use a pan on low or medium heat with butter or oil to protect the pan.
Use Air Ventilation
Kitchen ventilation is one method that can be used to help get rid of fumes which may be associated with the alleged "Teflon flu".
Replace PFOA-Containing Cookware
One last measure that could be done to reduce the risks of Teflon exposure is by replacing any old cookware. Any cookware bought prior to 2013 may contain PFOAs, therefore you may want to update your kitchen with post-2013 pots and pans.
Recommended Cookware to Reduce Potential Toxin Exposure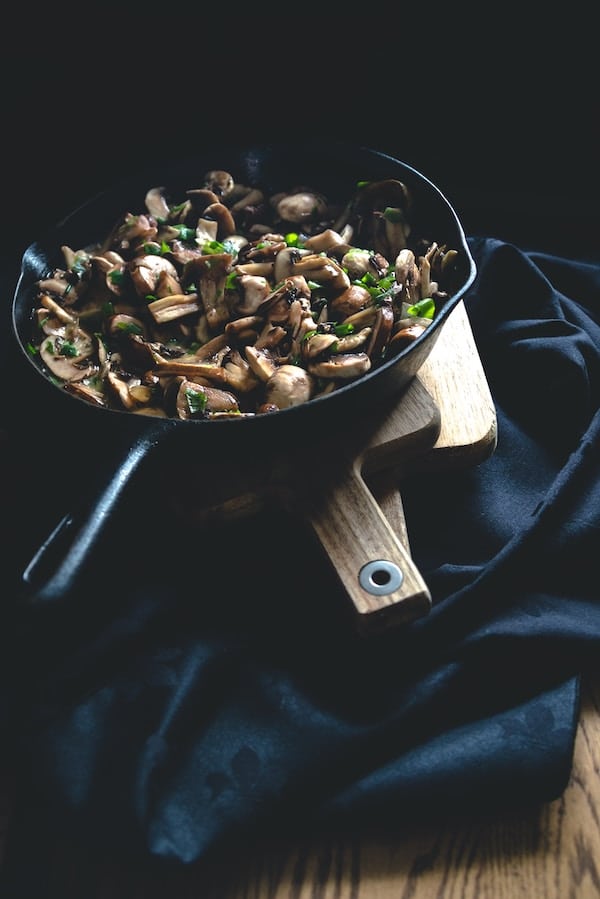 If you are still unsure if Teflon cookware should be used in your household, there are many Teflon-free alternatives that can be used in its place. These include:
Stainless steel
Cast-iron cookware
Stoneware
Ceramic cookware
Silicone cookware
Some brands to look for that offer this alternative nonstick surface include:
Zwilling – made of aluminum and stainless steel
GreenPan – made of ceramic and stainless steel
Cuisinart Green Gourmet – made of ceramic and stainless steel
Xtrema – made of ceramic
Ecolution – made of hydrolon and aluminum
So is Your Nonstick Cookware and Teflon Toxic or Safe?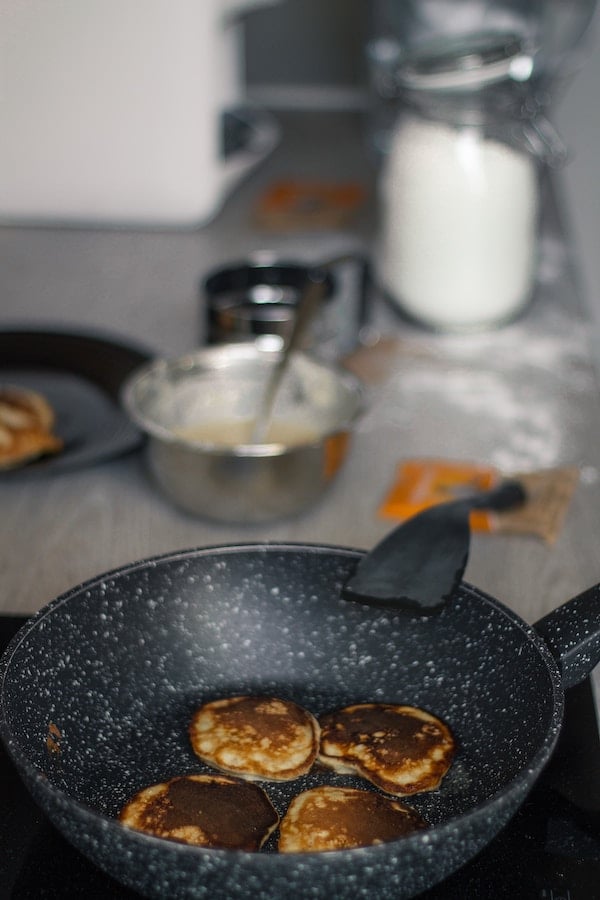 The facts reveal that there is not likely anything to worry about when using Teflon pans as we rarely exceed high temperatures. But if you are still worried, there are other great pans on the market to relieve the stress and still get the same nonstick benefits. Bottom line is that there are lots of options and you can happily use the pan that best meets your family's cooking, budget and convenience needs.
Now loves, tell me – do you use teflon products?
Do you use nonstick cookware?
Leave me a comment below with your thoughts!

Contribution By:
RD2B Nicole Hogan, Sumeet Chopra
& Sofia Tsalamlal, RD, MHSc Nutrition Communication
Updated on October 21st, 2020