Myself and my dietitian colleagues share easy healthy eating tips that don't include diet plans and rules.
If you read my blog often, or follow me on social media, you're probably well aware that I don't subscribe to the black and white world of nutrition "rules". I don't give out specific diet plans. I would never tell you to STOP eating processed white flour, or NEVER taste dairy or to ONLY eat organic free-range meats or whatev. While you can find a wide range of self-appointed nutrition "Experts" out there who will tell you all of these extreme things (and worst), as a Registered Dietitian (RD), I'm mandated to only promote behaviours that are supported by scientific literature. I also believe that while dietary "rules" and diet plans seem easy to follow at first, they are nearly impossible to keep up over the long term, so in the end, you'll usually just end up where you started. Actually, sometimes a diet "breakup" can leave you in worse shape as you've now developed feelings of deprivation which can only naturally lead to a binge. It's a recipe for a life long struggle in your relationship with food.
But that certainly doesn't leave me or other Registered Dietitians without advice- it just better equips us to deliver advice you can actually use for the rest of your life and can share in the lives of people you love. It may not feel as sexy, but healthy eating is real life, not a Hollywood headline. So I want to set you up with some "Foundations" for healthy eating rather than let you struggle with a bunch of "Rules" you know you're bound to break. To help me out, I reached out to a group of Canadian RDs to compile their top Healthy Eating "Foundation" tips in one place. Check it out!
Screw Diet Plans – Embrace Foundations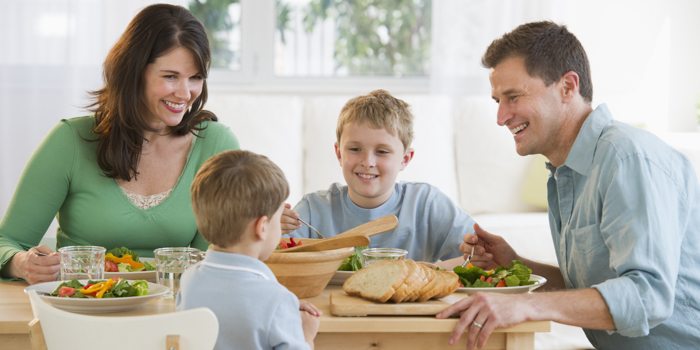 Image Credit: Huffington Post
Forget your food plans. Always sit down when you eat. Whether it's a snack, a smoothie or a meal, I always try to find a place to sit down so I can be more mindful about what I'm eating and as a result, feel much more satisfied and satiated afterwards. Abbey Sharp, RD, Owner of Abbey's Kitchen
I involve my kids in all steps [in food preparation]-planting/growing, cooking, baking, shopping etc. so they understand that we produce food- not stores and boxes. [Also], treat foods are important, but for the most part, those are homemade. – Jenna Walsh, RD, Deep River & District Hospital and North Renfrew Family Health Team.
Not eating while driving. This is a two-in-one: you're not trying to split your attention between driving and eating. – Ann Marion Willis, RD, Atlantic Superstore In-Store Dietitian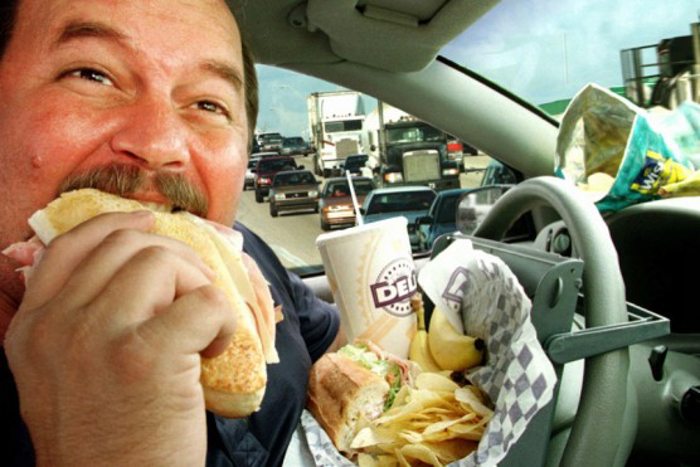 Image Credit: Wheels
I make a point to almost always buy vegetables "with purpose!". By this I mean I buy them with an actual plan of how they'll be prepared or eaten. If I don't do this and buy them on a whim, they basically come home with me and go into the bottom of the fridge to die (hah!). Sounds hilarious, but is so true. – Andrea Noftall, RD, NorWest Community Health Centre in Thunder Bay, ON.
When I go grocery shopping with my hubby, sometimes treats like popcorn and ice cream suddenly appear in my shopping cart, haha. I tell him to pick only one… one treat per trip. – Olivia Siswanto, RD, Southlake Diabetes Education Centre.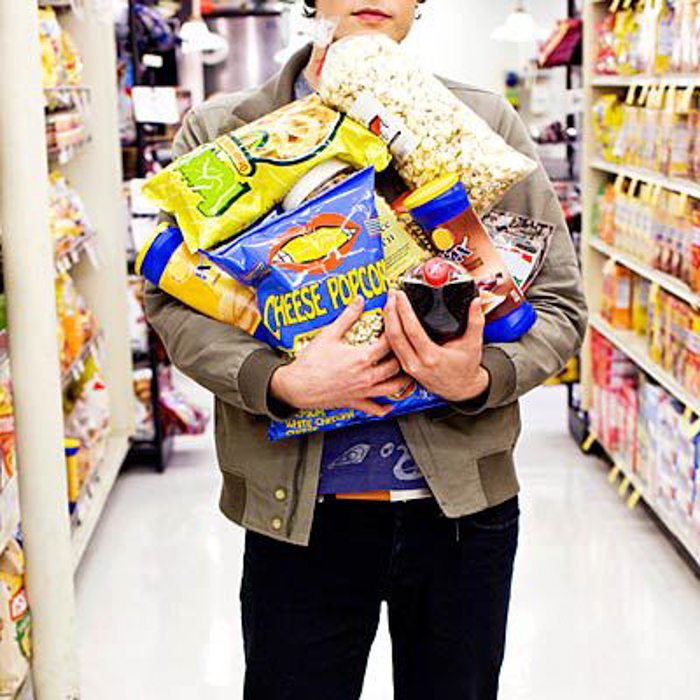 Image Credit: Health News and Views
Always make a meal plan for your week ahead. You will not only save time and money but also your sanity. Nothing [is] worse then coming home after a long day tired and hungry and saying or having said to you "what's for supper?" It makes the food portion of you life much more enjoyable instead of feeling like a chore. – Bethany Vessey, RD, Co-owner of Synergy Fitness & Nutrition, Charlottetown PE.
My grocery shopping cart [is] always scanned before check out. [I ask myself], "Do I have enough produce to last us the following week?" – Saloomeh Armin, RD at Guelph General Hospital and New Vision FHT.
I always say, never drink your calories – eating your food is always better than drinking it! – Sarah Turner, RD, Campbellford Memorial Hospital, Campbellford, ON
The old advice to focus on the perimeter of the store still works for me! It's also a reminder to focus on less processed food. -Samantha Holmgren, RD, Atikokan ON.
When I was a starving student, I also reminded myself that by buying (mostly) fresh, I saved on taxes! I use to challenge myself to purchase only fresh foods so that I won't have to pay taxes! hahaha! – Athena Li, MSc, RD, In-Store Dietitian at Zehrs Markets.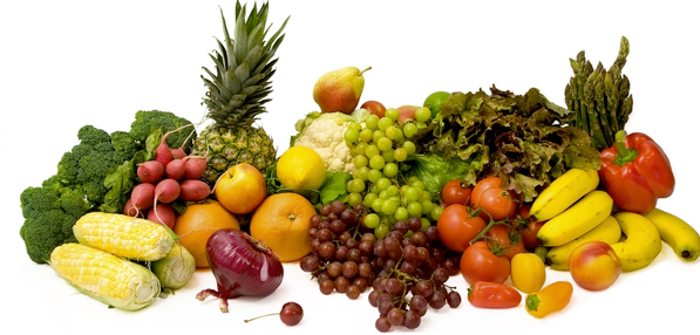 Image Credit: Healthy Food House
I try to prepare as much as possible before hand, such as cutting up vegetables, pre-measuring ingredients and cooking as much as possible, so all I need to do is throw everything together. I am also an advocate of making foods from scratch using whole unadulterated foods. – Patricia Poulsen, RD, Private Practice Dietitian, Bedford, Nova Scotia.
As Julia Child famously says, "Water is the most neglected nutrient in your diet, but one of the most vital.†I tell my clients to have a water bottle, take it with them everywhere and have a few hair bands or elastics at the top of it. For every bottle they drink, pull one band down to the bottom to track the water! – Ali Campbell, MSc, RD, Landmark Collaborative Health, Calgary
This maybe isn't true for everyone but for most people, I find aiming to eat about every 3-4 hours is helpful. Small snacks like fruit, nuts, yogurt, cheese, veggies + hummus, HB egg, roasted chickpeas etc can maintain stable blood sugar, and keep hunger in check. I know I'm more likely to eat more "treat foods" or a larger portion size of a meal, if I'm starving. – Chelsey Love, RD Simply For Life Calgary AB
I incorporate mindfulness into all my nutrition advice, so the two 'rules' I would offer is 1. Give yourself permission to eat and 2. Eat what you really want, but eat it mindfully. Restricting "bad" foods only makes them more desirable. – Susan Macfarlane, RD, MSc (c) Grad student – Ottawa/Montreal
Eat at least 3 colours between fruits and vegetables per day. Unless on vacation, no more than 3 meals out per week (including take out). – Melissa Murray, RD CDE St Joseph's Health Centre Toronto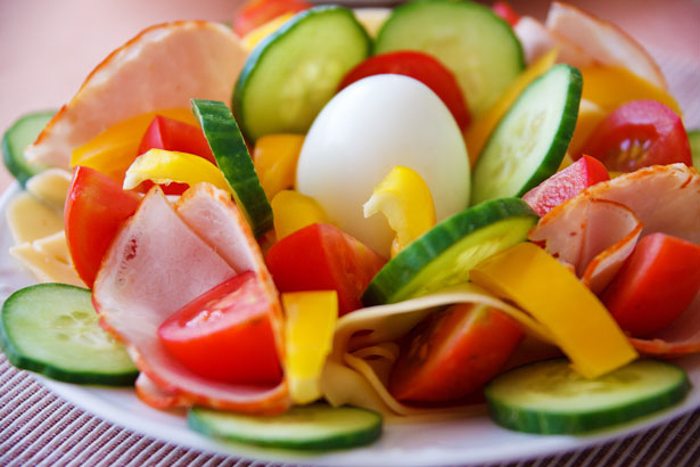 Image Credit: Public Domain Pictures
Eat real foods you enjoy! Don't force yourself to eat foods you really don't enjoy, just because they are "healthy". Choose the ones you do like, and you'll be more likely to enjoy and stick to a healthy eating pattern. Of course, you can still challenge yourself – you never know if a new preparation may change your mind – Marianne Bloudoff, RD, Population Health Dietitian, Northern Health (Prince George, BC)
Our family philosophy is to always eat together snacks and meals at the family table and for everyone to be involved in the cooking process, we also aim for 3 food groups per meal. With clients I always recommend setting small realistic goals. This past year our family goal was to limit our purchases of prepared soups and started batch cooking our own and freezing the extra for a quick meal. – Jessica Ferris Home Care Dietitian London, ON
Doesn't sound too bad, right? Better than crazy diet plans and rules, right? Surely it's less threatening then trying to never-ever-ever eat a slice of your grandmother's famous pie again because it has gluten, and dairy, and sugar and other "bad" things. Having a healthy relationship with food takes time, work and honesty with yourself about what you can realistically do and not do from day to day. Forget those diet plans and try incorporating some of these simple tricks into your daily routine and see how your mentality about healthy eating begins to shift towards "have to do" to "want to do".
What foundations of healthy eating do you live by? What do you think work well for you?

Updated on October 4th, 2021