We break down the top protein powder on the market including whey, casein, and vegan options and help you get a better understanding of third party testing to help you select an option that is right for you.
Protein Powders Cheat Sheet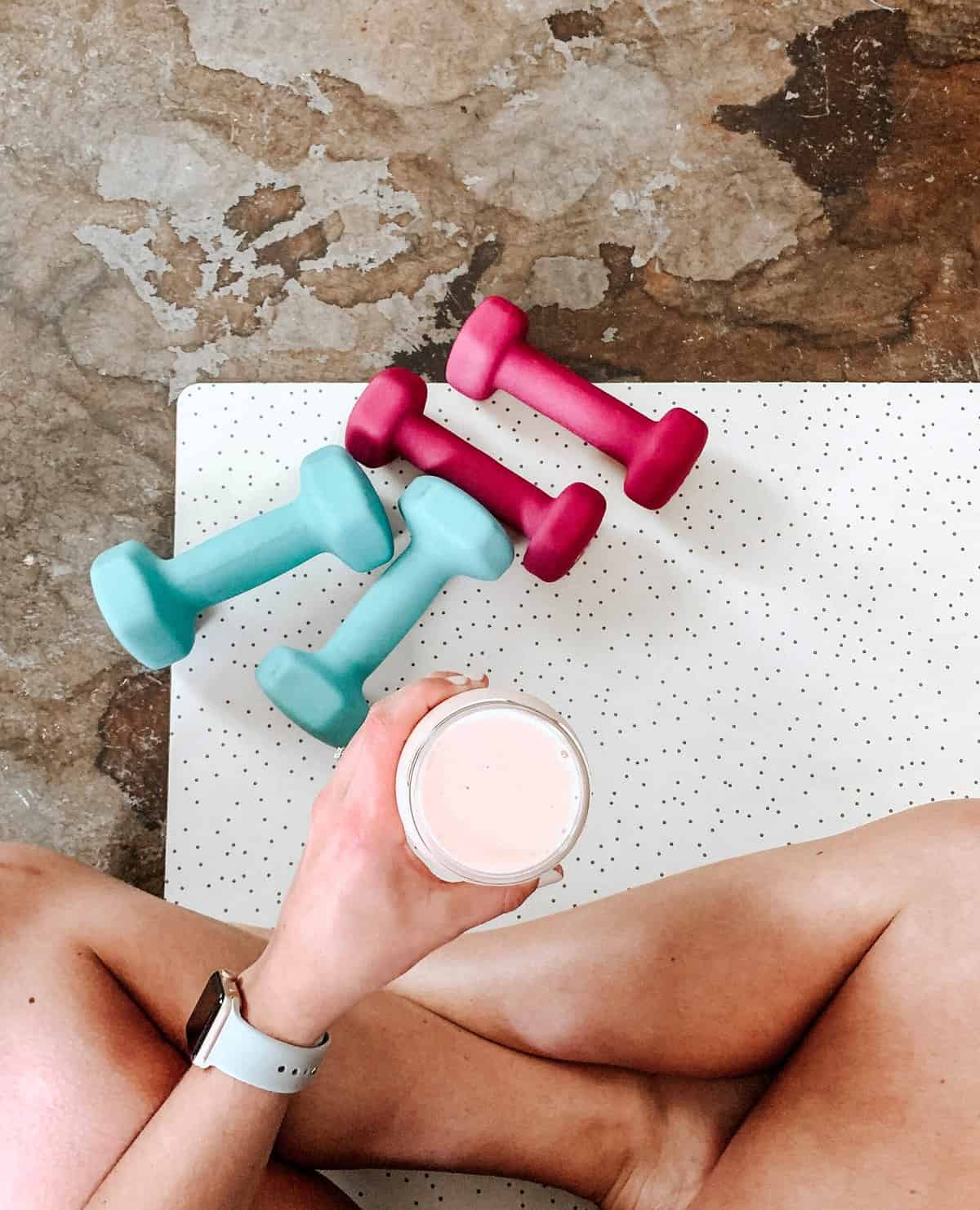 It is no surprise that protein powder is one of the most popular nutrition supplements on the market. While you may find fitness and nutrition influencers crediting their gains to their daily shake, the truth is there's nothing magical about protein powder when it comes to building muscle or losing weight. Protein is important for both of these things but protein powder is just a convenient source of it. It's not necessarily superior to food based sources like chicken, tofu or fish. But I do think it has an important place, and it is so easy to add a scoop to a morning smoothie or stir some into your oats for a balanced snack or meal.
With that said, it's important to note that not all protein powders are created equal, and I get a lot of questions on how to choose the right one. In some cases, protein powder might even be dangerous. There have actually been a few high-profile lawsuits where protein powders were called out for containing unlisted fillers, or inaccuracies in ingredients or quantities.
So, in today's blog post, we will be sorting through some of the most popular protein powders on the market to help you get a better understanding of protein powders that may suit your lifestyle.
Protein Powder 101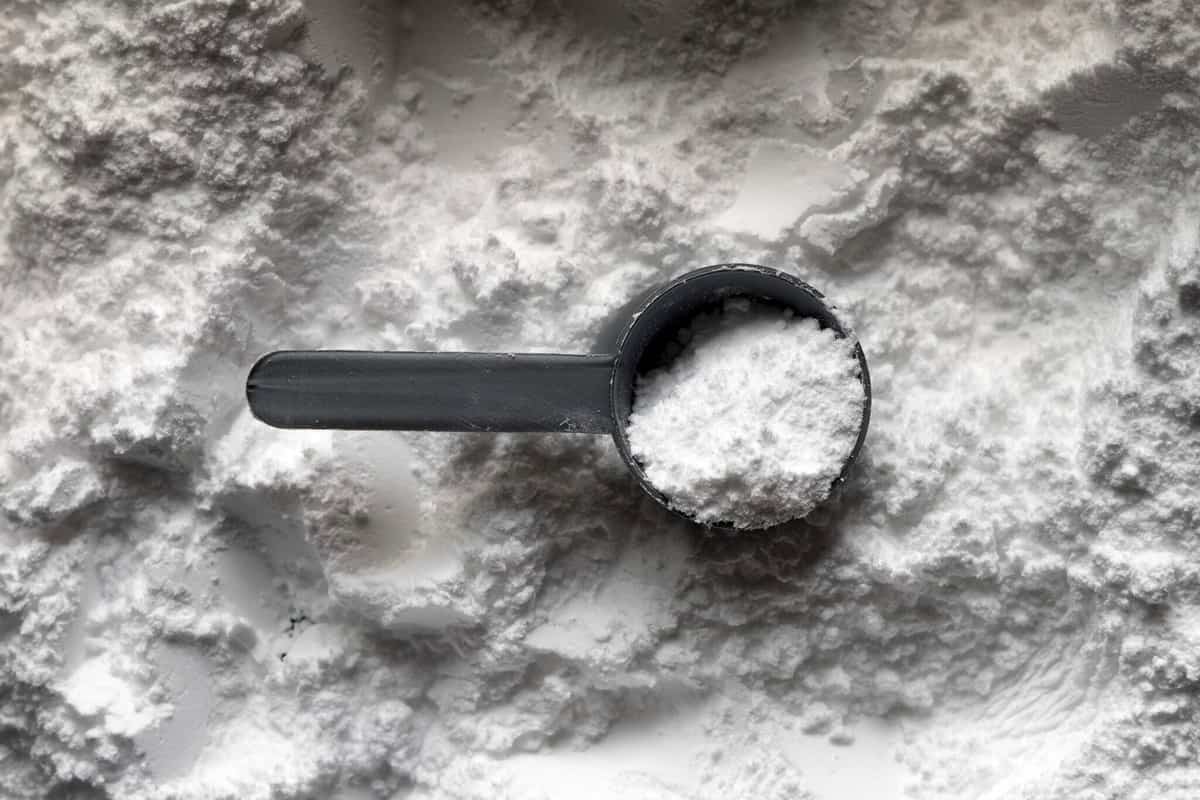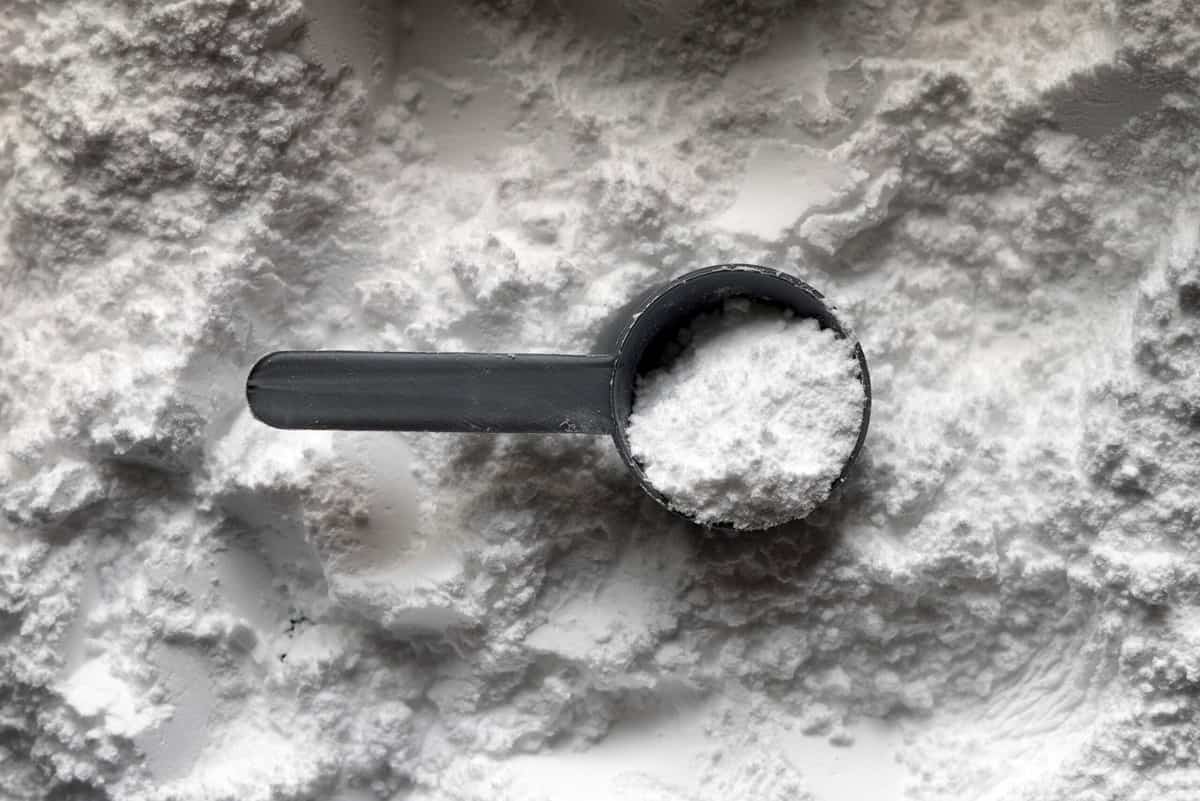 Just like any supplement, protein powders are not regulated by the Food and Drug Administration (FDA), meaning there's no strict set of rules or guidelines about what's in them or how they're marketed. While the FDA does get involved when there is a complaint or some kind of health scare, the onus is mostly on the manufacturers to properly evaluate their products and be transparent in their labelling and marketing. In other words, no one's really checking their homework.
This is why choosing a brand that completes third-party testing is really important when purchasing any supplement, especially one that is likely to be consumed regularly like protein powder. Third-party certification essentially means that an independent organization has reviewed the manufacturing process of a product and has independently determined that the final product complies with specific standards for safety, quality or performance.
Third Party Testing
There are three places that I turn to when choosing a protein powder to evaluate its safety and purity, and that includes Labdoor, NSF and Informed Choice.
Labdoor.com is an awesome website that purchases products then sends a sample of each product to an FDA-registered laboratory for a detailed chemical analysis, which includes measurements of active ingredients and potential contaminants. Based on the findings, Labdoor calculates a quality score for each product based on label accuracy, product purity, nutritional value, ingredient safety, and projected efficacy.
NSF Sport is certification program that lends a stamp of approval to products that are free of unsafe levels of contaminants, prohibited substances or masking agents. They also ensure that what's listed on the label matches what is in the product.
Informed Choice is another company that verifies the products with their quality mark through a 4 stage certification process that involves product & manufacturing reviews, sample testing, product certification, and post-certification requirements and testing.
If you're unsure about your product and don't see them listed with these three regulatory bodies, you can always reach out to the brand directly to ask for their certification information.
And that is exactly what we did for this blog post. We did the research to help you find an option that's been third party tested and deemed safe. So lets get into it.
Top Whey Protein Powders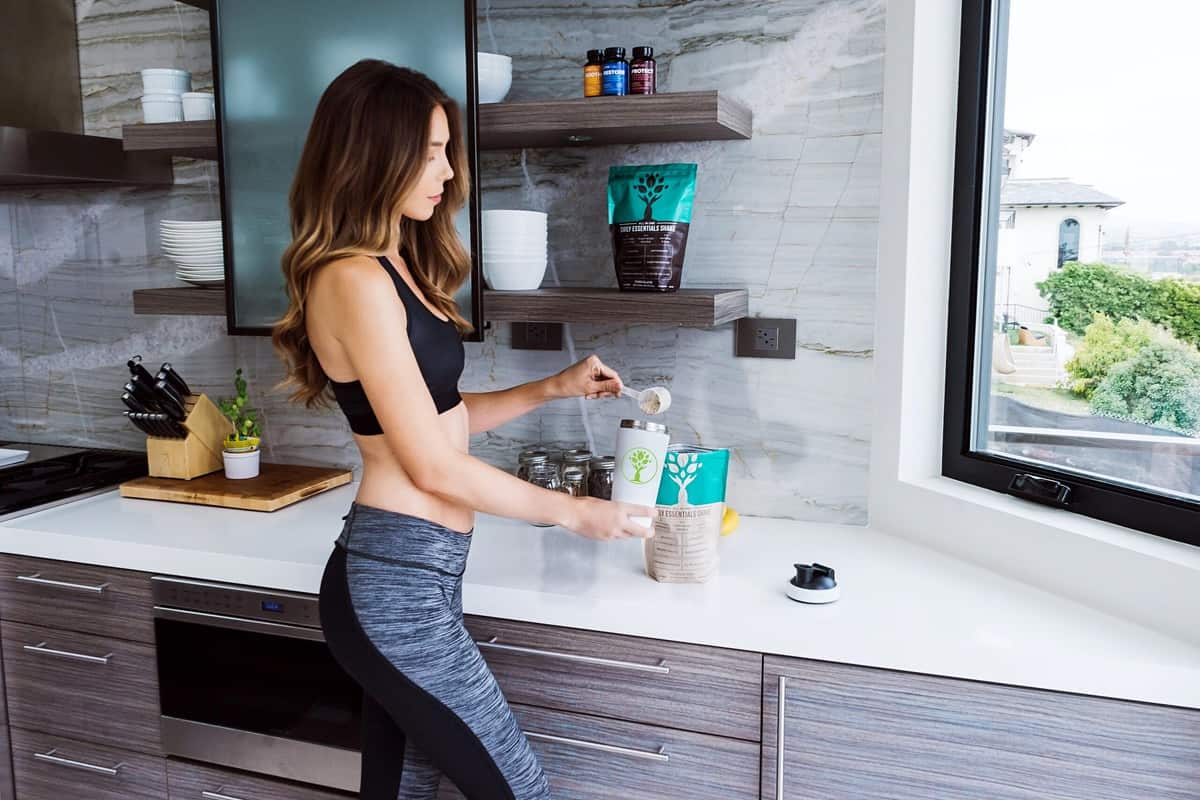 If you are looking for the best quality protein in terms of bioavailability and quality, experts agree that whey protein is your best bet. If you've tried a whey protein powder in the past and found it caused gas, or bloating, you'll want to look for an option that uses whey protein isolate or hydrolyzed whey. Compared to whey protein concentrate, which is a cheaper option, whey protein isolate contains less lactose, fat, and carbs and slightly more protein per scoop, so its ideal for those with lactose intolerance.
Whey protein hydrolysate is "predigested" by enzymes and acids so it's available to the muscles even faster and may also be a bit easier on the gut. Hydrolyzed whey and whey isolate are much more expensive, so if you can tolerate lactose, you might be fine with a basic whey concentrate formula.
Based on the most popular whey protein brans, this is what I can recommend. Also, keep in mind that the prices were in USD.
Muscle Feast is one of the top-rated protein powders on LabDoor.com with a super simple ingredient list and 21 grams of grass-fed whey isolate protein. It's also one of the more affordable options at just over a dollar per serving.
Alani Nu is a popular third party tested option with 23 grams of isolate and hydrolysate whey. They have some fun flavours like confetti cake and munchies, but some flavours do contain artificial food colours, so something to note if you're sensitive to food dye.
MyProtein Impact Whey Isolate is Labdoor approved with 19 grams of whey protein per scoop and is available in fun flavours like chocolate brownie batter, snickerdoodle, and s'mores. It's one of the most affordable options but it does contain Ace-K sweetener, which (while safe) has been a controversial sweetener for a while now since early animal research has linked it to cancer. That does not mean that it causes cancer, of course, but if you personally avoid artificial sweeteners, you may want to avoid this brand.
Ghost is NSF certified and packs 25 grams of whey protein into each scoop – they use a blend of isolate, concentrate and hydrolyzed and is sold in fun childhood flavours like Nutter Butter and Chips Ahoy. They also advertise as having digestive enzymes which sounds great, but there is currently no evidence that enzymes other than lactase (aka lactaid and alpha-galactosidase aka beano) are at all effective. So just note that that alone isn't likely worth the higher price.
Garden of Life Whey Isolate is informed choice and NSF certified with 24 grams of grass-fed whey isolate per scoop plus 2 billion added probiotics. It is however one of the pricier options so something to keep in mind.
IdealFit for Women is also approved via Labdoor with 20 grams of whey isolate protein per scoop. They also have fun flavors like fruity cereal, red velvet, spiced pumpkin and buttered pecan. I was weary about a pink tax with them marketing this supplement to women but I actually found the prices were quite reasonable.
Dymatize ISO-100 contains 25 grams of hydrolyzed isolate whey with a glowing review on Labdoor for its accuracy and safety.
Top Casein Protein Powders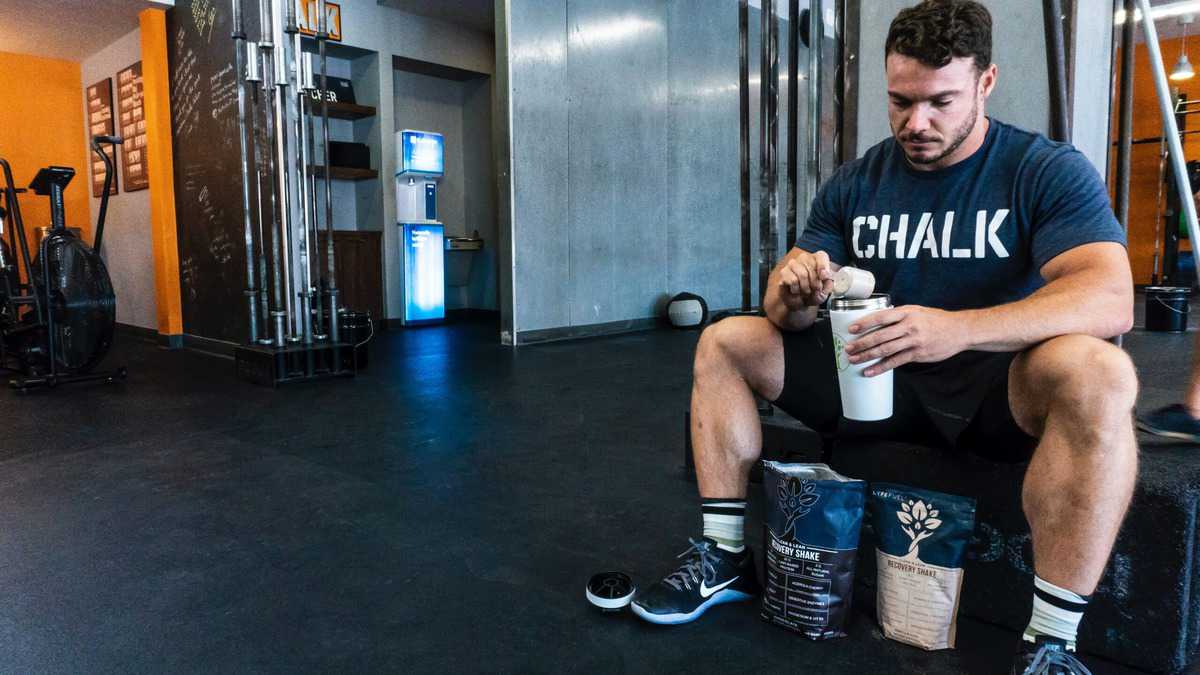 While whey may be the gold standard of protein powder, there are scenarios where casein protein is actually preferred. Namely, as a bedtime snack. Casein protein is digested and absorbed slower than whey, so it's often used before bed to promote satiety and to aid in muscle recovery while you sleep. For this reason, most people prefer casein micellar which is digested more slowly than casein hydrolysate or whey protein when they're mixing up their bedtime shake.
Optimum Gold Standard 100% Casein is a Labdoor recommended option that we love because it has 24 grams of micellar casein per scoop, but it also contains that Ace-K mentioned before and some flavours have high fructose corn syrup and gums so keep that in mind if you are sensitive to that.
Ascent Native Fuel Micellar is informed Choice certified with 25 grams of casein protein per scoop. This one is sweetened with monk and stevia if you're looking for natural sweeteners. However, it is a pricier option.
Kaged Muscle Kasein Isolate Powder is another informed choice pick with 25 grams of miscellar casein protein per scoop and it's mixed with a coconut creamer powder for a silkier texture.
PEScience Select this brand is unique because it's got 24 grams of a blend of both whey and casein protein so if you don't want to have two different powders for post workout and pre-bed, this could be a good option. It's also not only third party tested but they actually allow you to look up your container's lot # online to see all of the test results.
Top Vegan Protein Powders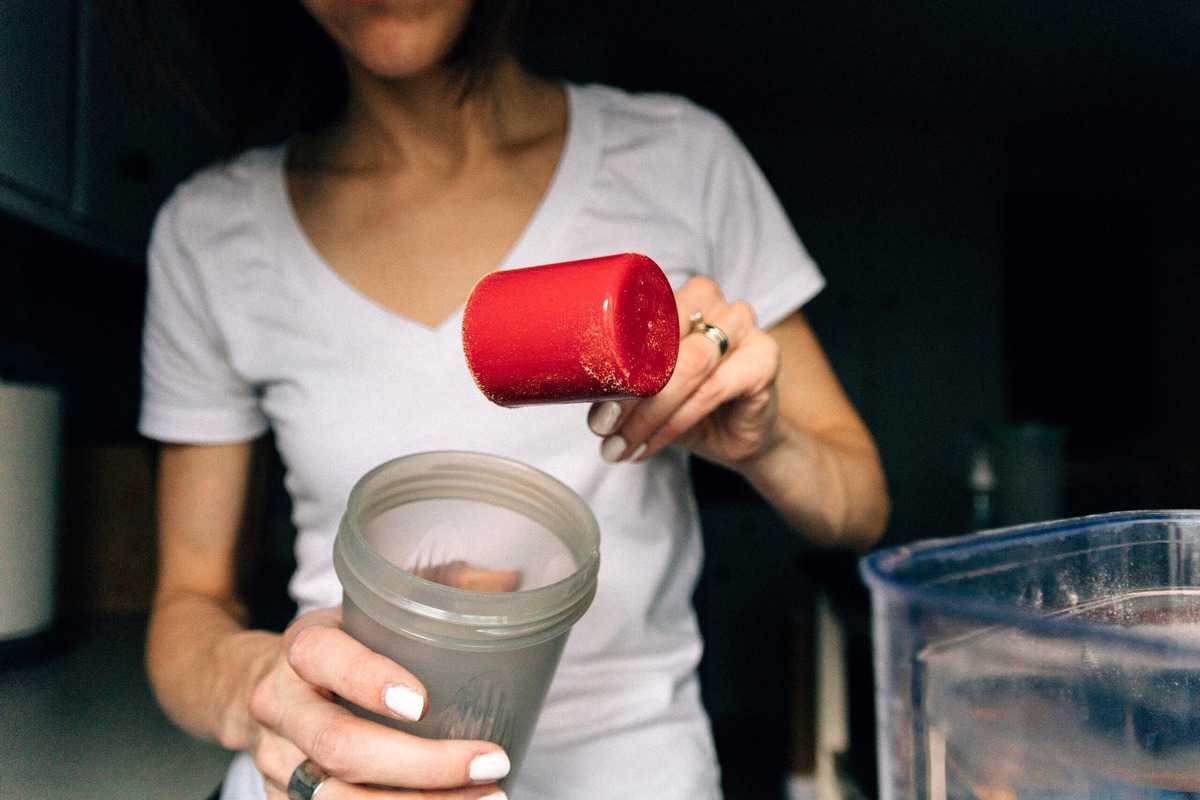 It's important to note that some people who have sensitive guts and are sensitive to fodmaps, may also find some vegan proteins bloating, particularly ones that are made from pea protein (which most are). This is something to keep in mind if you suffer from IBS or are FODMAP sensitive.
Vega Sport is vegan, and NSF sport certified with 30 grams of pea and seed protein per scoop. It also contains beet powder and tart cherry powder, both of which have sport-based benefits for performance and recovery.
Nuzest Clean Lean Protein is vegan and third party tested with 20 grams of pea protein per scoop. Obviously I dislike the "clean lean" verbiage and it is one of the most expensive options on the list, but it does have a very short ingredient list – literally just three ingredients. So, if that is a priority for you, this might be worth the cost.
Sunwarrior Classic Plus is third party tested with 17-18 grams of protein per scoop, and they use a unique blend of brown rice, pea, quinoa, chia and amaranth. The result is also rich in vitamin C and plant-based iron with a relatively simple ingredient list.
Vivo Life Perform Raw Plant Protein is highly recommended on Labdoor, serving up 25 grams of pea and hemp seed protein. It's definitely a more expensive option at $2.57 per serving probably thanks to the addition of a variety of "superfood" powders like maca, acai, reishi mushrooms and lucuma fruit. The result however is high in iron, zinc and selenium, which not all protein powders can boast so if these are lacking in your diet otherwise, it might be worth the price.
Four Sigmatic is another third party tested option with 18 grams of plant-based protein from hemp, pumpkin seeds, chia, peas, and coconut. It also is unique in that they add organic adaptogenic herbs like ashwagandha and mushrooms, the research for the former being a lot more robust than the latter. But honestly, thats a whole other blog post in itself. It's also an option in that it's free of added gums and artificial sweeteners but you're definitely paying for all those bells and whistles – it clocks in at $3.33 per serving. So this may or may not be worth it.
Protein Powders That Are Not Third Party Tested
I also think it's important to mention some of the companies that could not confirm that they have been third party tested. I not only checked the usual websites for information about their testing procedures, but our team reached out to them personally to see if they could offer any more details.
Premier Protein said "Unfortunately, the information you are requesting is proprietary. Our ingredients are listed on the packaging in order by weight (heaviest to lightest)." okay…
BULK protein said "We only do third party test if we don't have an in-house method or the proper equipment to test the products ourselves, so to answer your question that is a no." kay.
Orgain's website states "We carefully source our ingredients and review testing to ensure products conform to our rigid specifications for quality and consistency. Our products are tested for arsenic, cadmium, mercury and lead." So that sounds good, but they wouldn't answer our emails regarding third party testing and their website didn't confirm that had been done either.
And finally, Tropeaka never answered my email about testing, and I could find nothing online to confirm they are regularly tested at all.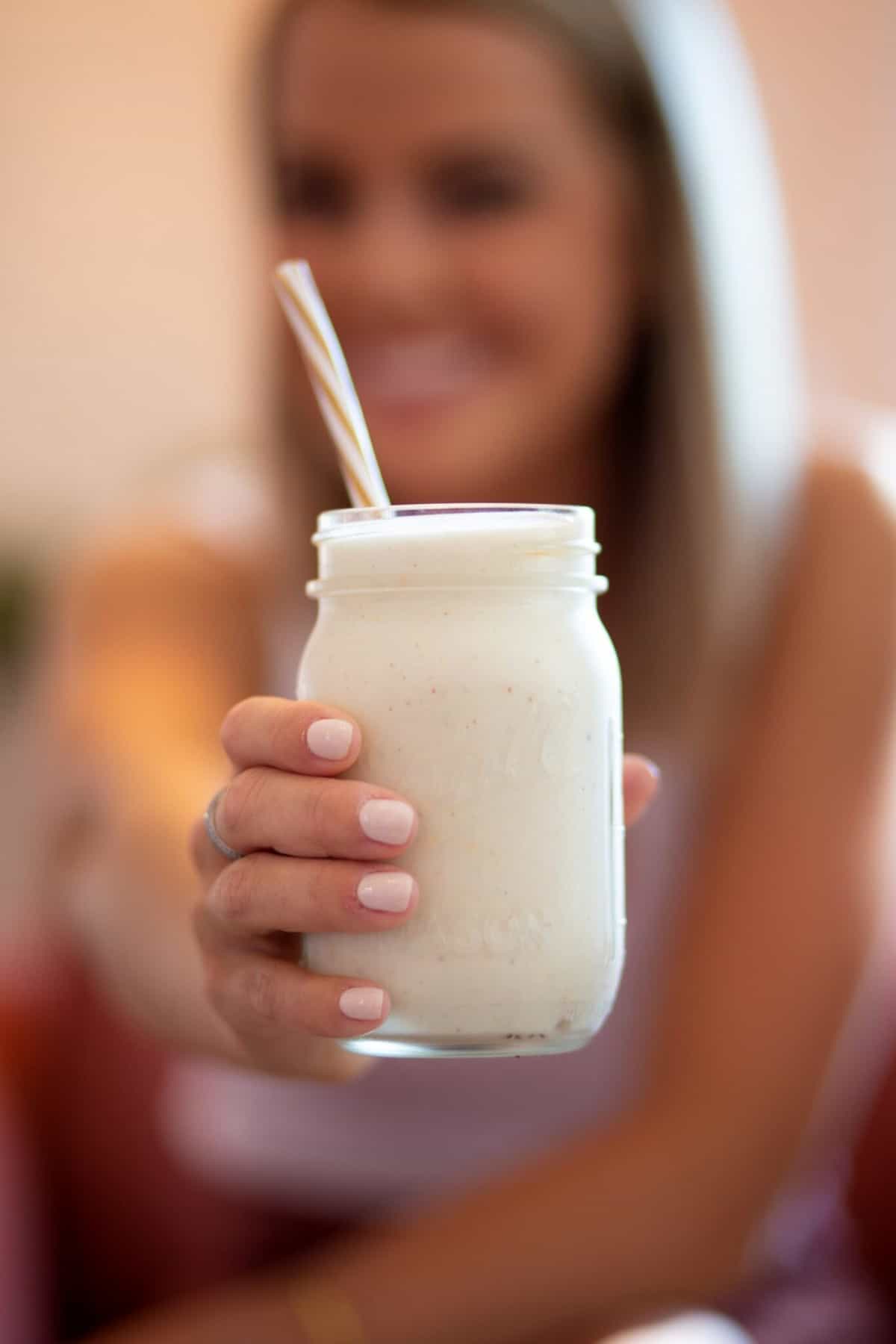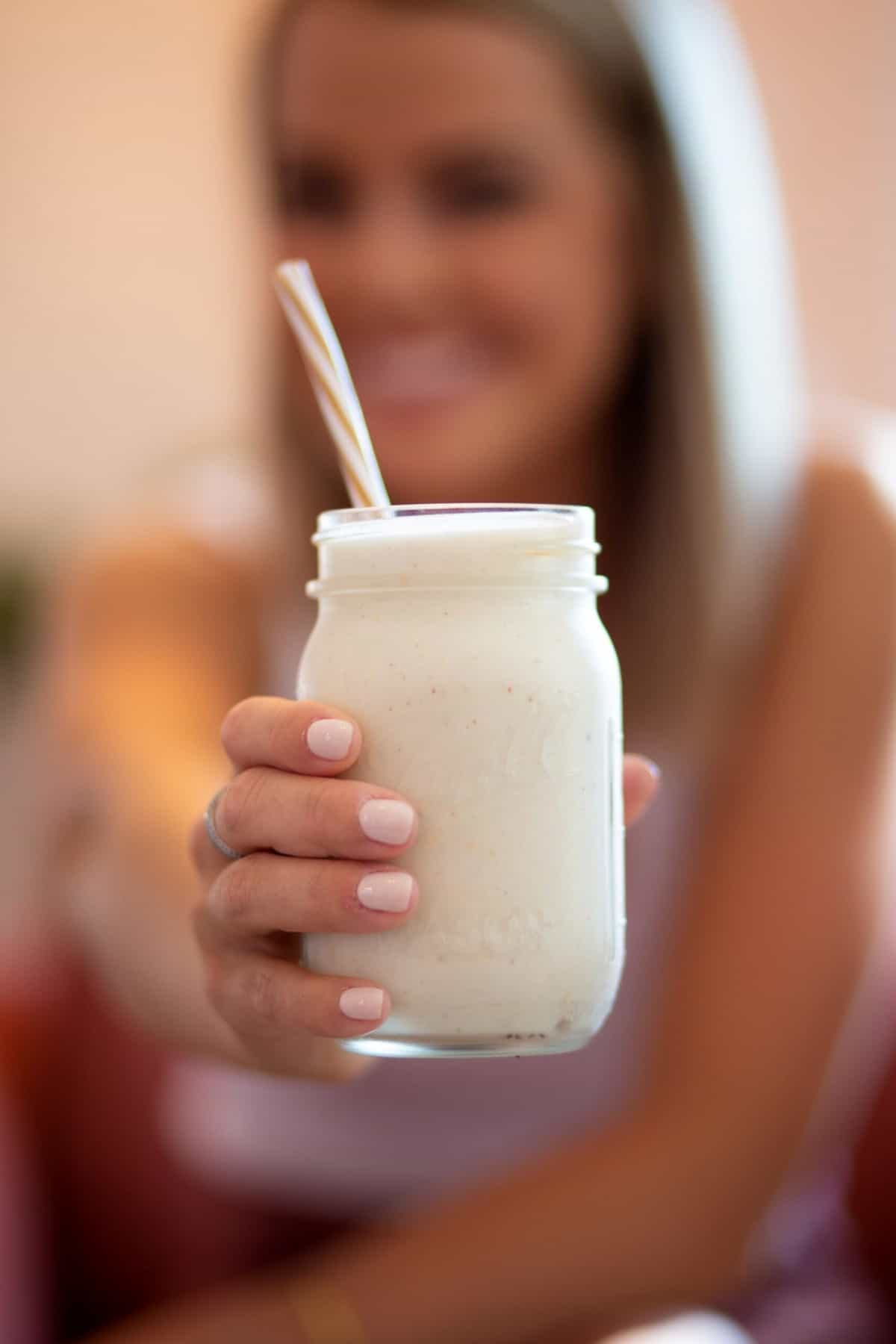 Bottom Line
So that's not to say that these brands are unsafe or even that they're not third party tested, but I just couldn't obtain hard proof either way. Also its important to clarify that this is NOT an extensive list and I am literally just scratching the surface. I also can't confirm how all of these taste since well, protein powder is damn expensive, and I can't exactly order myself a container of every one of these to try. So I do recommend trying to order sample packs before you invest in a whole container. If you're wondering how your protein powder stacks up, check out labdoor.com and read the manufacturers website carefully for information on their testing procedures.
More Blog Post You Might Like
Updated on May 9th, 2022