In this post, we will be talking about the Victoria's Secret Diet and the experiences of former Victoria's Secret models' lifestyles throughout the years.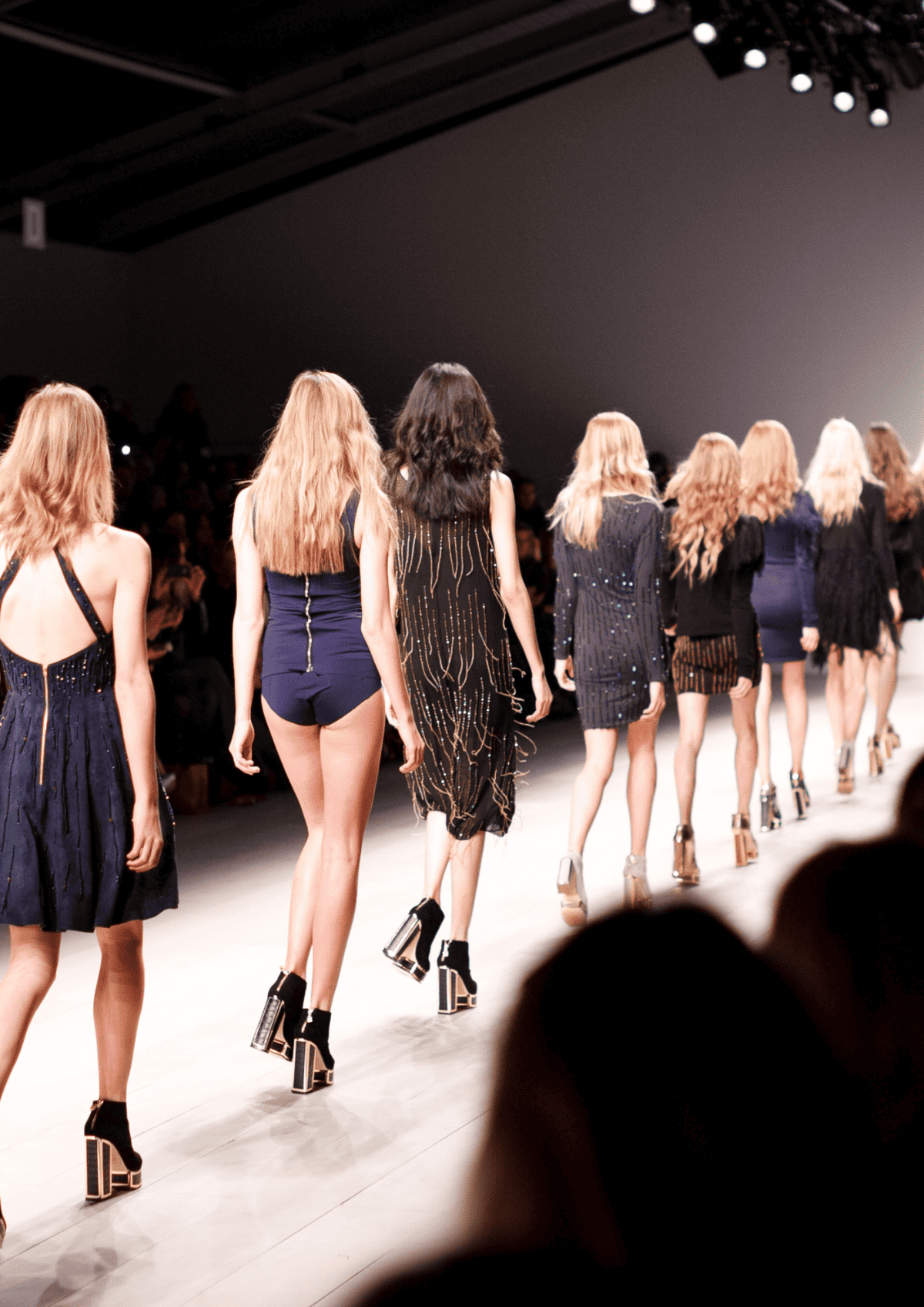 Raise your hand if your relationship with your own body has been personally victimized by a Victoria's Secret angel or runway show. Whether you looked up to the OGs like Tyra Banks or Gisele Bündchen, or the younger VS queens like Lily Aldrige, Gigi or Bella Hadid, the culture of VS has left deep marks on our generations. And if it hurt us to watch it, it probably did even more damage to walk it, which is why we're now seeing so many former Angels speak up.
So despite the magical show sets, celebrity performances, mile long legs and those sought after ethereal wings, a dark underbelly of this company and its immense power in shaping young women's psyche is now being revealed. Spoiler alert, this ain't good.
The Victoria Secret Angel Body
For Nearly 50 years, Victoria's Secret was the only bra brand in young people's underwear drawers. With nearly 8 million in sales and a third of the market share in its core category during its peak, it played a pivotal role in defining the "feminine body". And that body has traditionally been tall, very thin, with large voluptuous breasts and usually, not surprisingly, white.
One study from the Boston University School of Medicine found that over the past 20 years, VS models have gotten skinnier despite the average size of women in the U.S. trending up. Trigger warning for specific body measurement numbers here, but according to an article in the Globe, the average Victoria's Secret model today has an average waist size of 23.6-inches and average hip measurement of 34.4 inches, which is in stark contrast to the size 16-18 body of the average American.
Do Victoria Secret Angels have Eating Disorders?
Even if these models are genetically or "naturally" more inclined to be tall and slim, they're often met with crippling pressure to shrink their bodies even more. Unfortunately, it's hard to measure how this converts to clinically diagnosed eating disorders, since the fashion industry traditionally normalizes and celebrates this behaviour. As a result, EDs largely go undiagnosed, untreated, and virtually unseen.
But here are some shocking evidence based stats. 81% of models have a BMI in the "underweight" category. Over 60% of models have been told to lose weight and 21% have been threatened to be dropped by their agent if they don't. 54% of models report skipping meals, 25% report self induced vomiting, and 40% report using IV drips to offset malnourishment from lack of food.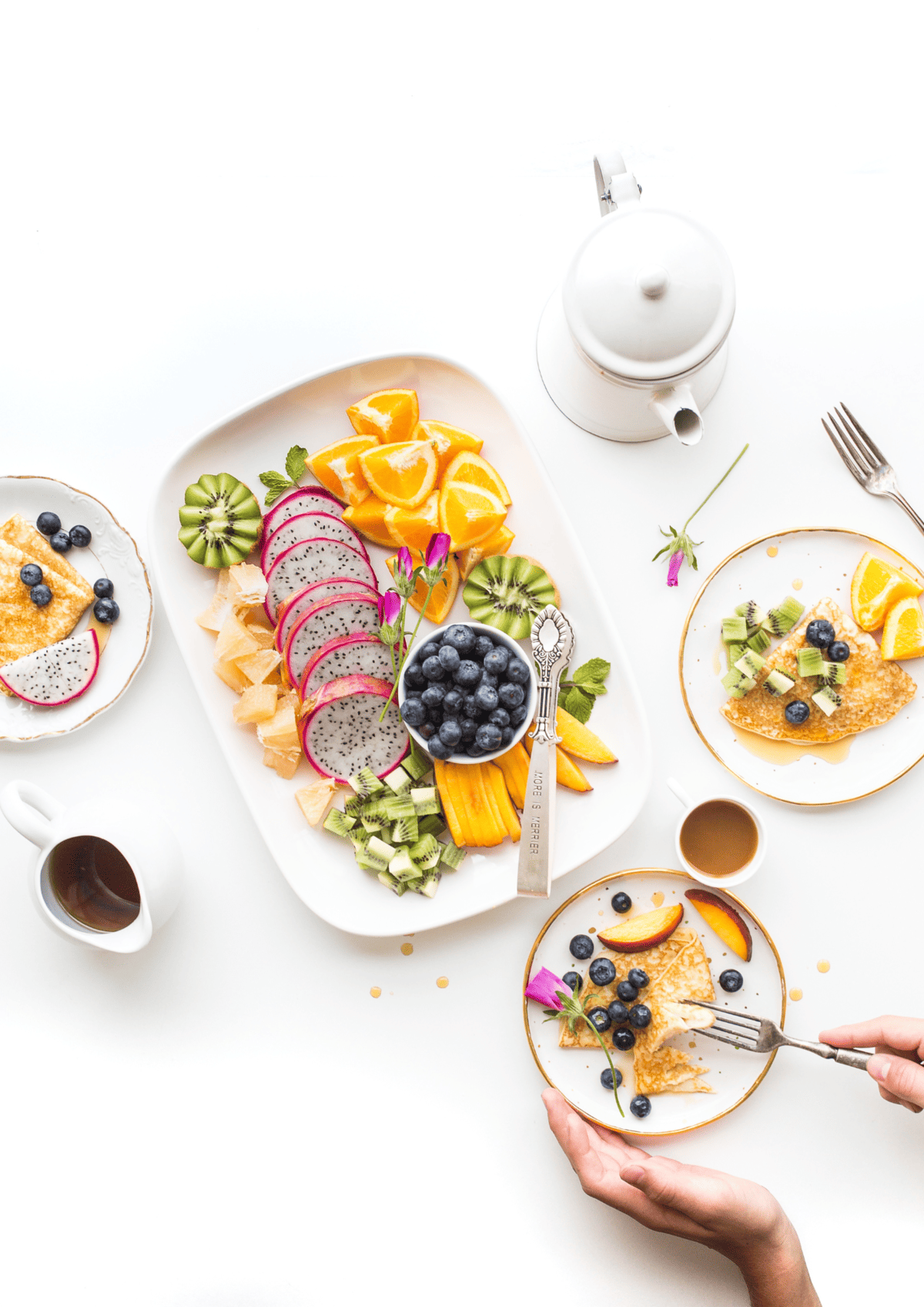 The Victoria Secret Diet
And speaking of lack of food, let's review some of the worst diet Victoria's Secret diet secrets I've seen reported about online.
According to The Cut, American angel Adriana Lima famously revealed that before putting on those wings, she would cut out all solid food, live off protein shakes and water, and work out multiple times a day. Georgia Fowler told Women's Health magazine that 80 percent of her pre-show diet is produce- with no carbs at all up to 5 days before the show. Also, Hungarian angel Barbara Palvin told W mag that in preparation for the show, she would watch videos of food or watch her boyfriend eat instead of eating herself. Wow. just wow.
Diet Culture in Victoria Secret
We also have to talk about the revelations from industry whistleblower and former Aussie angel, Bridget Malcolm. Bridget's personal TikTok is full of stories about the mental and emotional abuse she suffered at the hands of the company's executives. She described a culture of toxicity and misogyny, in which models were treated as mere objects with no regard for their health or well-being. She also revealed the strict diet and exercise regimen she maintained to stay unimaginably thin. At one point she described herself as feeling as though she had "failed" because she was living off water for more than three days and she kept fainting on the job.
Should Models Have To Be Thin?
One of the comments I anticipate whenever I talk about industries that reinforce problematic body standards is that these models signed up for the gig. They're basically "athletes" and part of an athlete's job is to maintain a specific physique through diet and exercise. And my response to that is two fold.
One, living on water, produce, protein shakes, or food network food porn, is NOT an athlete's diet. Even athletes in aesthetic sports or sports that have "weight restrictions" like ballet or gymnastics would never be advised to eat a diet like that. It would compromise their ability to do the sport, which is goal number one.
But two, models are more than just athletes or actors. They're prototypes for an image that we as a society are buying. We see these bodies as an apparent "standard" upon which we are held because we are supposed to be buying the same clothes, walking in the same shoes, carrying the same purses, etc. We aren't met with images of Olympians everywhere we look, and if we were, there would at least be some acknowledgment of their body's role in their performance.
As evidenced by Bridget Malcom's experience, being emaciated doesn't support a model's performance, it makes it a dangerous game of Russian roulette where someone could faint, fall, become injured, or even die from an electrolyte depletion at any moment of any day.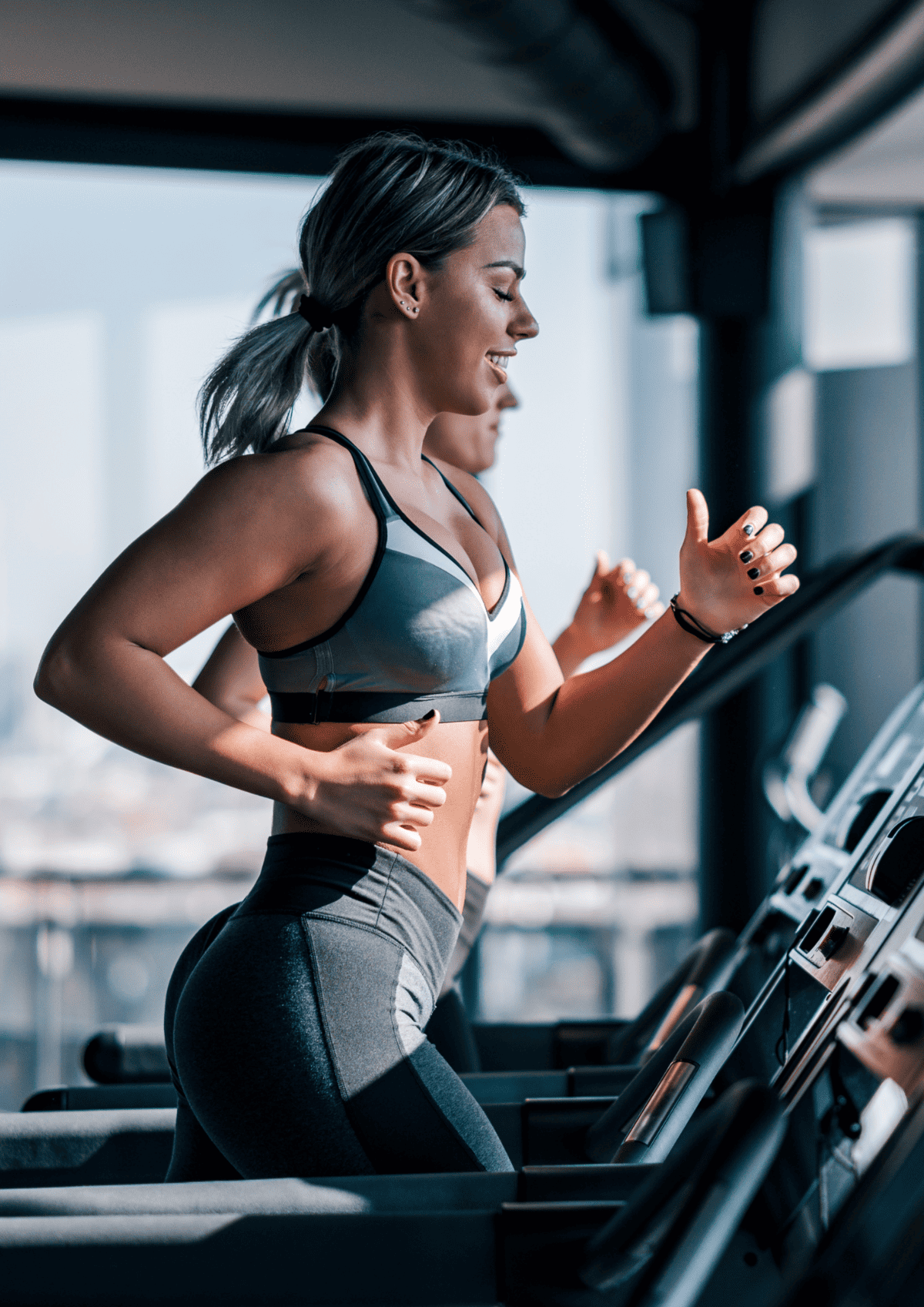 So it's one thing that Victoria's Secret, and the fashion industry at large, is serving to perpetuate unrealistic body standards for young women. But the celebrity that VS has made of its angels brings with it a whole other dangerous trend. And that is, young girls are dying to emulate exactly what these women eat. I mean, look no further than YouTube to see a number of first hand examples of girls following VS models diets. This is why when I do an "eating like" video, I build on problematic trends to ensure nutrient and caloric adequacy based on my needs. I dont just blindly eat like someone else as a "challenge".
The Downfall of Victoria Secret
But like with most problematic industries, people eventually wake up and see it for what it is. And man, did VS's bubble ever burst fast.
Between 2014-2021 Victoria's Secret began fielding a ton of major controversies including Les Wexner's connection with Jeffry Epstein which allegedly gave him access to VS models, countless allegations of company misogyny, abuse, sexual assault, and push back over transphobic comments made by the then-CEO. Ya.. it was not good.
The fallout from these revelations has been astounding. Victoria's Secret has seen a significant loss of market share, a 6% percent decline in sales, and about 300 store closures since 2020. To compound these business-specific controversies, their brand just started to feel really stale. We are by no means out of the woods with diet culture in 2023, but we've come a long way in discussions around body positivity, inclusivity, and diversity. But it's as if the marketing team at VS had been coasting on the "if it's not broken don't fix it" train since the early 2000s, and didn't know what to do when it became broken beyond repair.
Suddenly, brands like Aerie's #aerieREAL campaign, Savage X Fenty's iconic inclusive fashion show made the VS fashion show look so old school and dated. We also watched fellow competitor ThirdLoves CEO pen a spicy open letter to VS, and Kim K's SKIMs launch a line specifically for those with physical disabilities. These brands embraced a more diverse and inclusive image of beauty and femininity by including people of colour, plus size models, transgender models, and folks with disabilities.
So in a recent attempt to refresh the brand's stained image and hop aboard the "inclusion revolution", VS brought on a whole new female exec team, and replaced the angels with the VS Collective, a group of 7 diverse-looking women serving as an advisory for the company. They also have been involved in philanthropic endeavors like starting The Victoria's Secret Global Fund for Women's Cancers. Of course, I am hopeful and appreciative of these efforts, but I'm still not fully convinced.
Bottom Line
If you go on Victoria's Secret's website, we're still looking at almost exclusively straight-sized women. Some have the classic super toned VS look, and others may have a softer look or a tiny role on their backs or stomachs, but this is hardly an inclusive representation of most women's bodies. It's like rebrand light, so it does feel a bit like performative inclusion to me.
In conclusion, the old Victoria's Secret Diet appeared to be an extreme, toxic, and unhealthy lifestyle that many of their models lived through. However, the iconic VS fashion show is allegedly making its comeback soon, so we'll have to wait and see what changes (if any changes) VS really followed through with.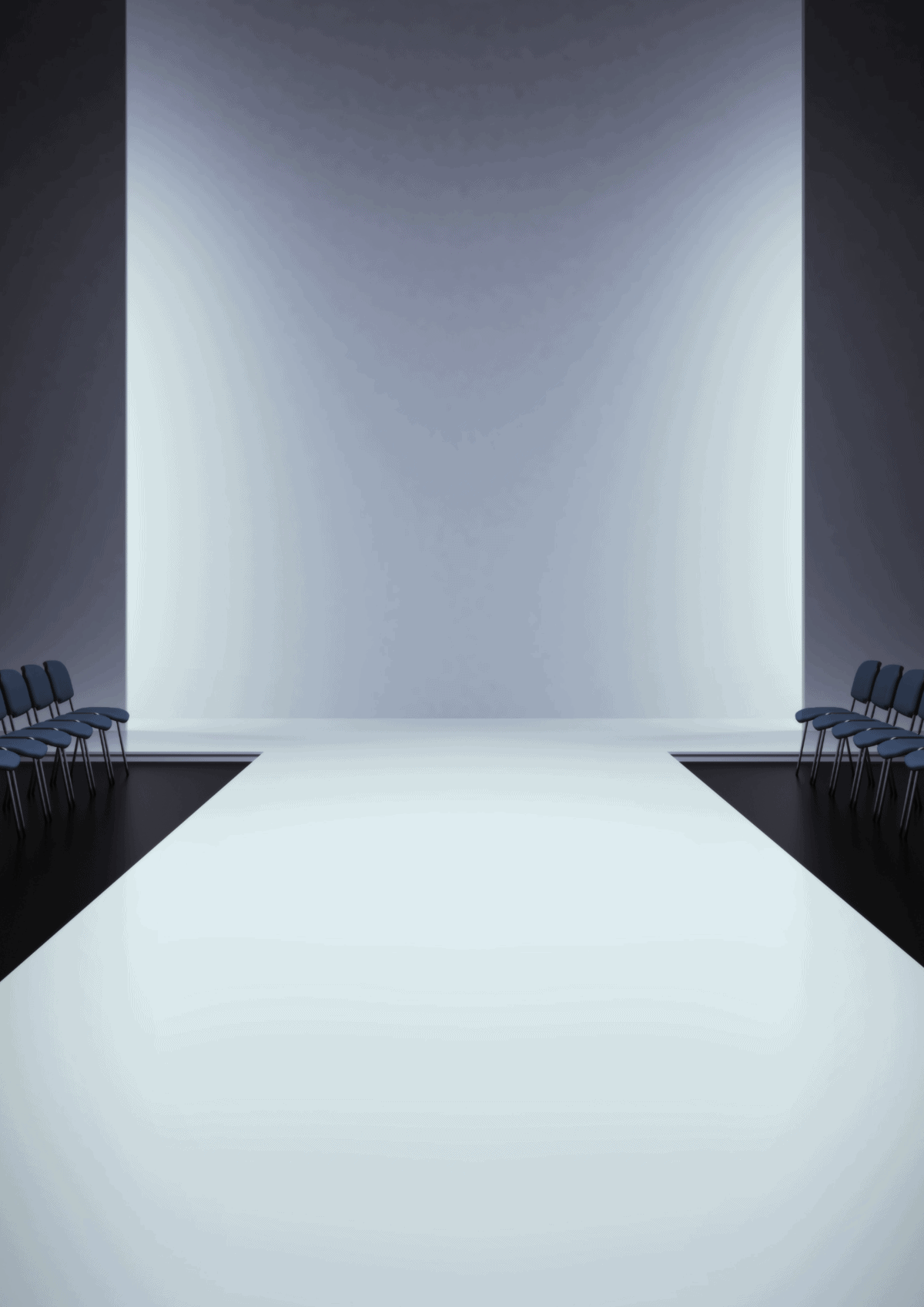 More Blog Posts You May Like
Did you find this blog on the Victoria's Secret diet interesting? Check out some of my other favorite blogs on my page right now!
But I would love to hear your thoughts on the Victoria's Secret diet. Is their rebrand genuine? Is it too late to regain your interest and trust? Do you miss the old angel look? Let me know below!
Updated on November 23rd, 2023