In this post, I talk about intuitive eating for weight loss and answer common questions like: Will intuitive eating help me lose weight?
If you've been following my YouTube channel, you may have seen that I've recently been posting a lot about intuitive eating and have started a special series to help walk you through the 10 principles of Intuitive Eating called Enlightened.
In today's post I wanted to go over a few FAQ related to intuitive eating for weight loss. Before I do, I want to acknowledge there are so many better experts in this field out there, particularly those in larger bodies who have lived experience with weight stigma. While I am privileged enough to have a voice here, I feel strongly it's important to hear their voices and learn from their extensive knowledge. Here are a few names of my favourite intuitive eating experts and fat activists:
What is Intuitive Eating?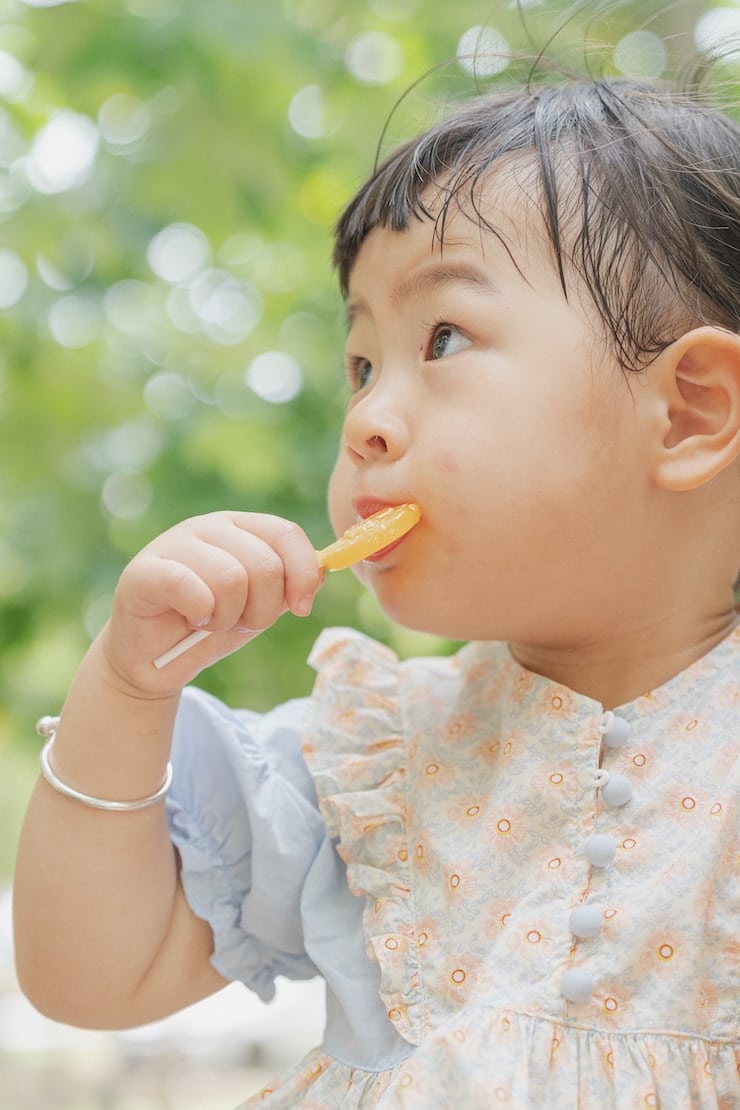 Intuitive Eating is a mind body framework developed by registered dietitians, Evelyn Tribole and Elyse Resche. I highly recommend checking out their book which you can find in my Amazon affiliate shop here. It includes 10 principals that build upon one another. Together these principles are designed to help one heal their relationship with food and honour their body's true needs. It is an empowerment tool meant to put you in the drivers seat of your eating.
We are all born as intuitive eaters. Baby's cry when they're hungry, and push the bottle away when they're full. But diet culture has gotten in the way of us hearing and respecting those innate cues. Learning to eat intuitively means giving yourself permission to eat what your body needs – physically and psychologically – without judgement. Intuitive eating is not a diet. It is, in fact, an anti-diet. It requires no counting, no scales, no rules, no apps, nothing EXTERNAL to guide your eating.
What are the principals of Intuitive eating?
Before going in greater detail, here are the main tenets of intuitive eating.
Reject the Diet Mentality
Honour your Hunger
Make Peace with Food
Challenge the Food Police
Respect Your Fullness
Discover the Satisfaction Factor
Honour Your Feelings without Food
Respect Your Body
Exercise
Honour Your Health / Gentle Nutrition
I want to cover a few common questions I was getting about intuitive eating starting with the most obvious one…
Can I Practice Intuitive Eating for Weight Loss?
Intuitive eating is not a weight loss diet. Depending on your set point, your current eating patterns, and your relationship with food, intuitive eating may encourage you to lose weight, gain weight, or have no change in weight at all. Every situation is different. It really comes down to your current and past experience with dieting, restriction and food, in general. So the question for you will be: how does the restrict and overeat cycle change when you start to listen to your body's true needs and what is the impact on my weight?
If Intuitive Eating for Weight Loss Isn't the Goal, What are the Benefits?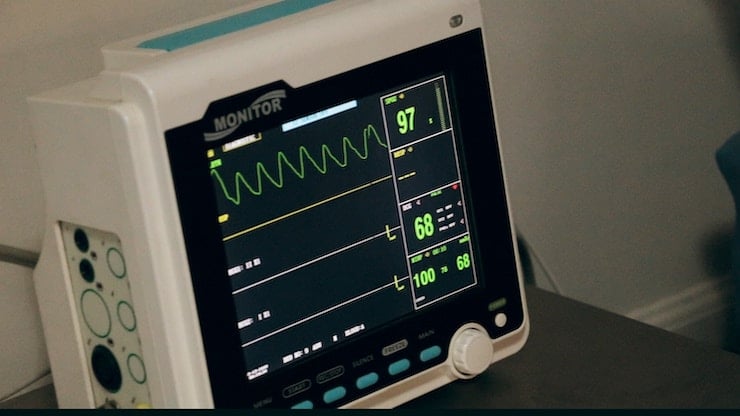 While I've already mentioned that some people may lose weight, gain weight, or stay the same weight, depending on your set point and eating patterns, Intuitive eating offers a wide range of health benefits that should not be dismissed. Research suggests these include:
Better cholesterol levels
Stabilize blood sugar
Improved metabolism
Decreased rates of disordered and emotional eating
Lower stress levels
Increased satisfaction with life
You can experience all of these benefits and not lose any weight. This is another great reminder of why weight is actually NOT the best indicator of health. One systematic review found that Health At Every Size interventions (which focused on intuitive eating, healthy eating behaviours and physical activity) were more successful at improving health (improved psychological health, blood pressure, cholesterol levels, eating behaviours) compared to restrictive diets that focused on body weight.
One of the biggest benefits of this is that it rekindles your relationship with food. When you're more in tune with your body and with the food you're eating, you'll begin to notice how certain foods make you feel physically and emotionally, and what foods you actually like and dislike. This is a long term process for a life long benefit. It's not a quick fix or a fad.
Does Intuitive Eating Mean Eating Whatever You Want?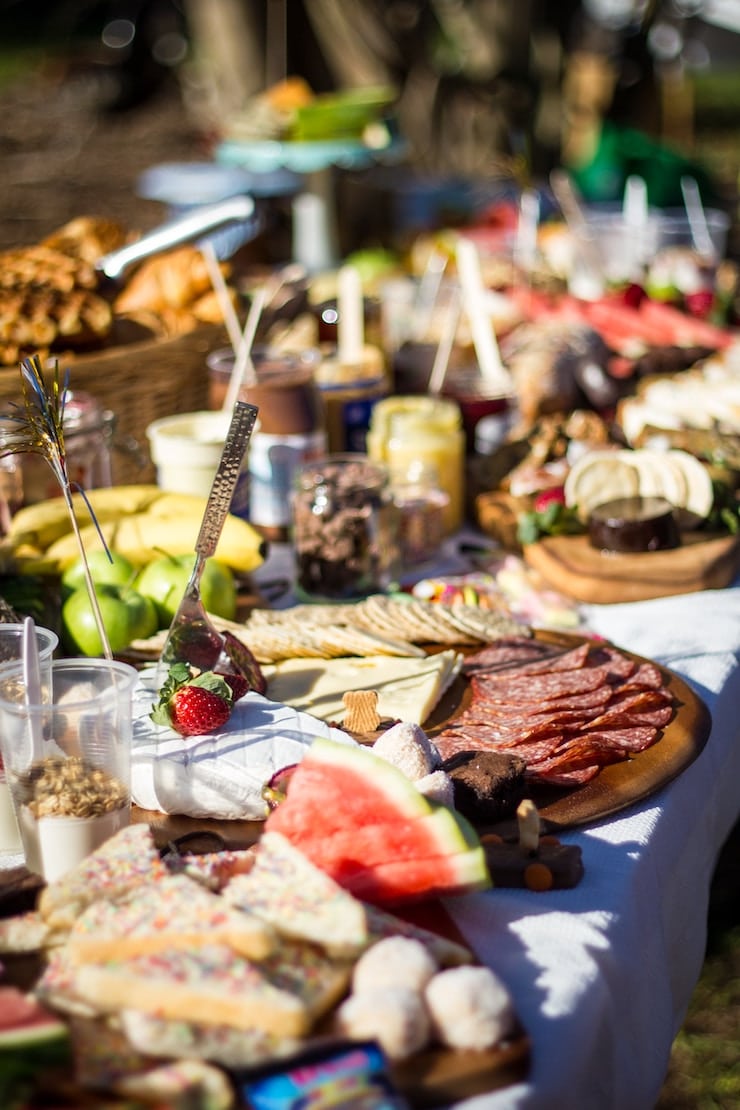 As I mentioned, intuitive eating is a mind, body framework with ten principles that build upon one another, the first of which is to reject the diet mentality. Once we have stopped the cycle of restriction and binging, and the associated guilt and shame that often comes along with it, we can start to relearn our hunger and fullness cues and can incorporate gentle nutrition and exercise (see the principals above). When I say gentle nutrition, I'm talking about honouring your health and tastebuds while feeling our best. So as an example, a lot of people find that when cake is no longer off limits, it starts to lose its allure – it no longer has so much power over us.
Meanwhile, we actually start to acknowledge that a balanced meal with vegetables and protein and maybe some slow burning carbs actually make us feel better physically and emotionally then eating an entire cake. Our blood sugars feel more steady, our bowel movements are more regular, we have better concentration, sleep, digestion etc. So no, intuitive eating is not just promoting us eating sugar all day every day. It's about listening and honouring our body's true needs, and the first step to doing that is to give up dieting.
Can You Eat Intuitively If You are in a Larger Body or Have an Eating Disorder?
I first want to flag that it's not uncommon for people in larger bodies to also be struggling with an eating disorder. You really can't judge a book by its cover. Having said that, this is why it's really important to work with an intuitive eating dietitian or counselor because everybody's journey is going to look different. Some people, especially those who are currently in the throws of an eating disorder and have fallen out of touch with hunger and fullness cues, will need to work with a dietitian to do some mechanical eating (aka following a meal plan or eating every 2-3 hours). This helps to achieve weight restoration, before they are able to fully embrace all of the principles of intuitive eating or mindful eating.
Having said that, I strongly believe that intuitive eating is something that anyone can eventually practice and achieve. Even if you are having to engage in some more mechanical eating at the beginning of your journey, it doesn't preclude from working with some of the principles of intuitive eating. For example, even if you're not ready to honour your hunger or respect your fullness (principals 2 and 5, respectively), you could work on rejecting the diet mentality (1), or challenging the food police (4).
I Feel ADDICTED to Food. How Can I Possibly Eat Intuitively?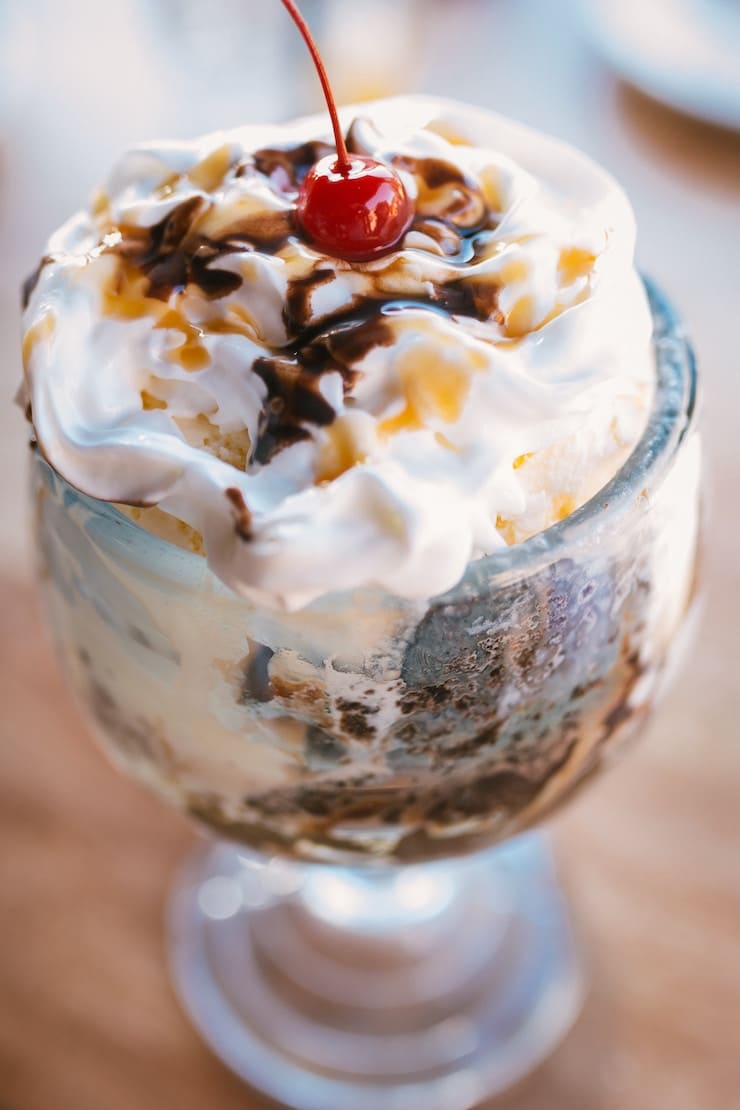 I actually have a whole post about the idea of food addiction or sugar addiction so definitely read that. I actually absolutely empathize with feeling addicted to food. For a lot of people, however, the evidence suggests that food addiction behaviours are actually only evident in times of restrictions. In other words, you feel addicted to food because of a history with dieting and restriction. Dieting causes an unhealthy obsession around food. This experience is actually mitigated with intuitive eating, and at first, yes, if you've been heavily restricting certain foods and quantities of food you are probably going to go overboard and eat these foods in excess. TOTALLY NORMAL. However, this phase is short lived. Once you start to trust that enjoying the food you love wont be followed by complete abstinence. There is power in permission.
Mindful Eating vs Intuitive Eating: What's the Difference?
Mindful eating is a component of eating intuitively that really involves listening to ones body. Also responding to hunger and fullness cues. Intuitive eating is the broader mind-body framework upon which mindful eating can operate. However, it's impossible to truly eat mindfully and honour your body's needs without also incorporating other tenets of intuitive eating like rejecting the diet mentality. I discuss both of these frameworks in my AWARD WINNING book, the Mindful Glow Cookbook (affiliate link).
Final Thoughts on Intuitive Eating for Weight Loss
Before we close this introduction post on intuitive eating, I wanted to really emphasize that here at Abbey's Kitchen, everyone is welcome. You can sit with us. I heard Christy Harrison, who is amazing, check out her podcast who said "being anti diet doesn't mean anti dieter". In other words, you are welcome here if you're pursuing weight loss. You're welcome if you're vegan. You're welcome if you are paleo. You do you. If you're eating in a way that feels good to you, then amazing.
More Blog Posts You Might Like
Looking for other posts about intuitive eating and mindful eating? Check out my favorites below!
So, have you tried intuitive eating for weight loss? I will be following this up with more important posts about intuitive eating, health at every size and mindful eating in the future. Leave me a comment below if you have specific questions you want answered and I will do my best to get to those ASAP.
Updated on April 30th, 2023