I share my favourite easy vegan mason jar soup recipes to help you eat your veggies easily at work with these simple packable work lunches.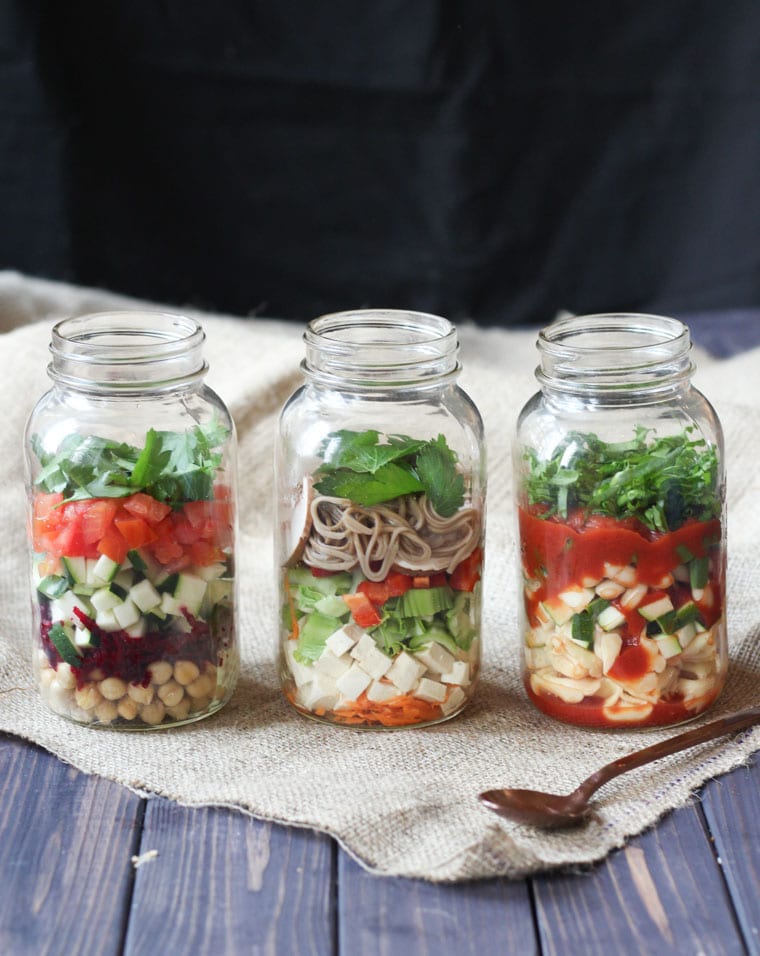 It's the new year and that means we're all probably planning our new years resolutions. If you're like MOST Canadians or Americans, getting in shape, losing weight or just getting healthier is probably at the top of your list. While I'm definitely not going to promote weight loss new years resolutions, I do think it's important to try to eat well all year long and that means MORE VEGGIES. GUYS, we all could stand to get more vegetables in our diet. It just makes sense. And while some days we may want to CHEW our veggies, other days we want to SLURP them with these vegan mason jar soup recipes.
How to Make Vegan Mason Jar Soup Recipes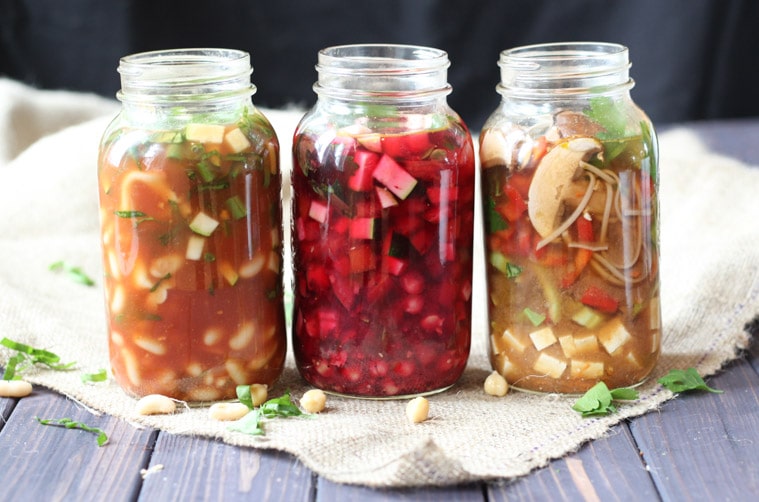 It can be pretty easy to nail the whole mason jar soup game and have a healthy veggie packed meal at your fingertips for work lunches. The idea for this came from the fact that in my first trimester of pregnancy, I couldn't stand the thought of eating raw vegetables so everything had to go into a soup. I got used to making a huge batch of vegan soup every week to help me get my veg in, but there were days I legit couldn't bring myself to cook. That's why these vegan mason jar soup recipes are so awesome. They're assembly style and totally delicious.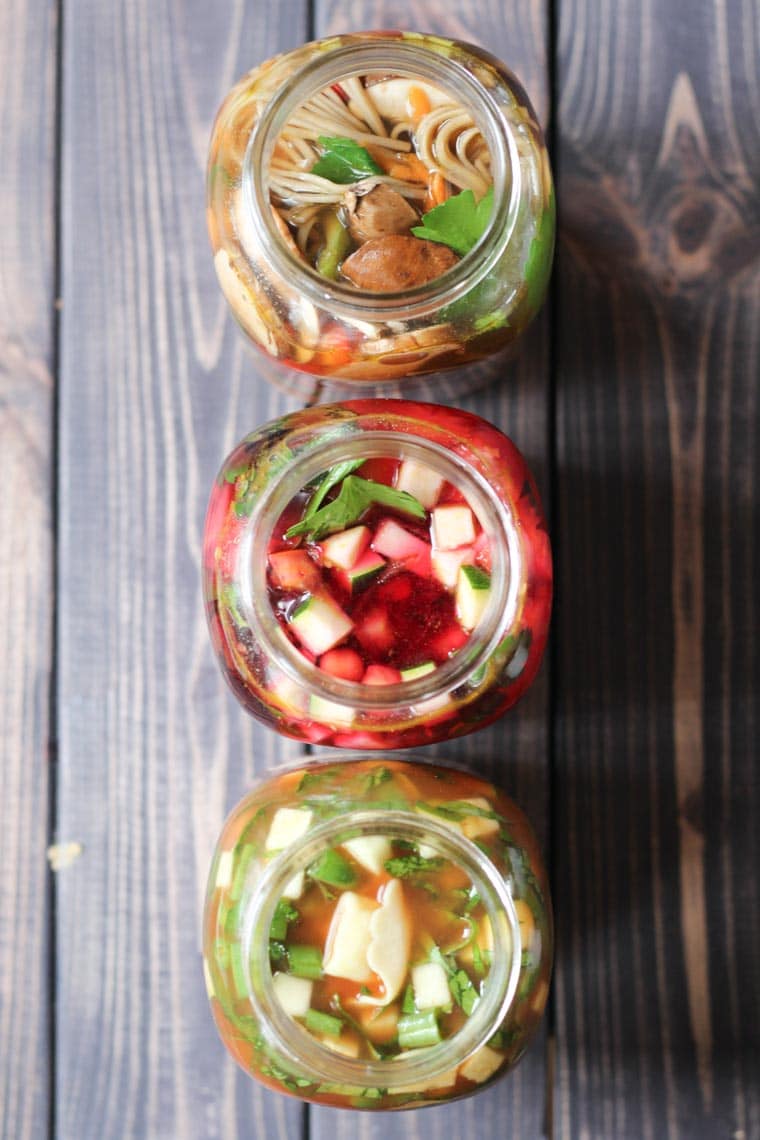 Just throw in your favourite veggies, grains, noodles and vegan protein, and then add in as many chopped veggies as you have in the fridge. I have three different vegan mason jar soup recipes that I like to rotate between but you can totally freestyle to add whatever you have in the fridge.
Miso Noodle Soup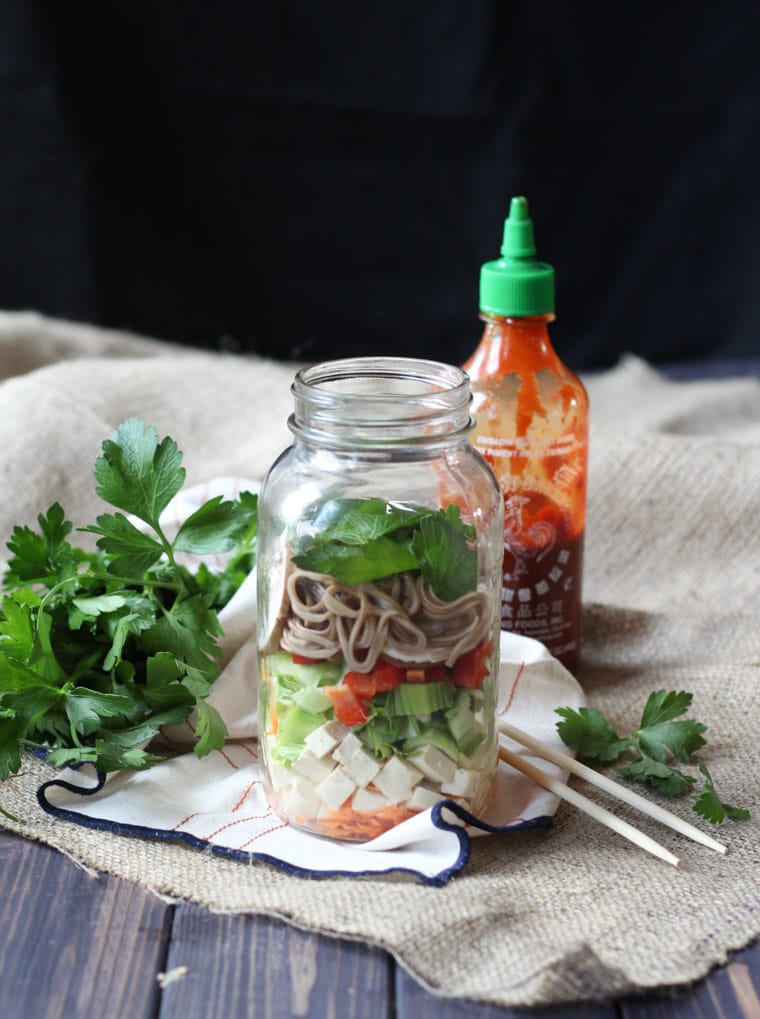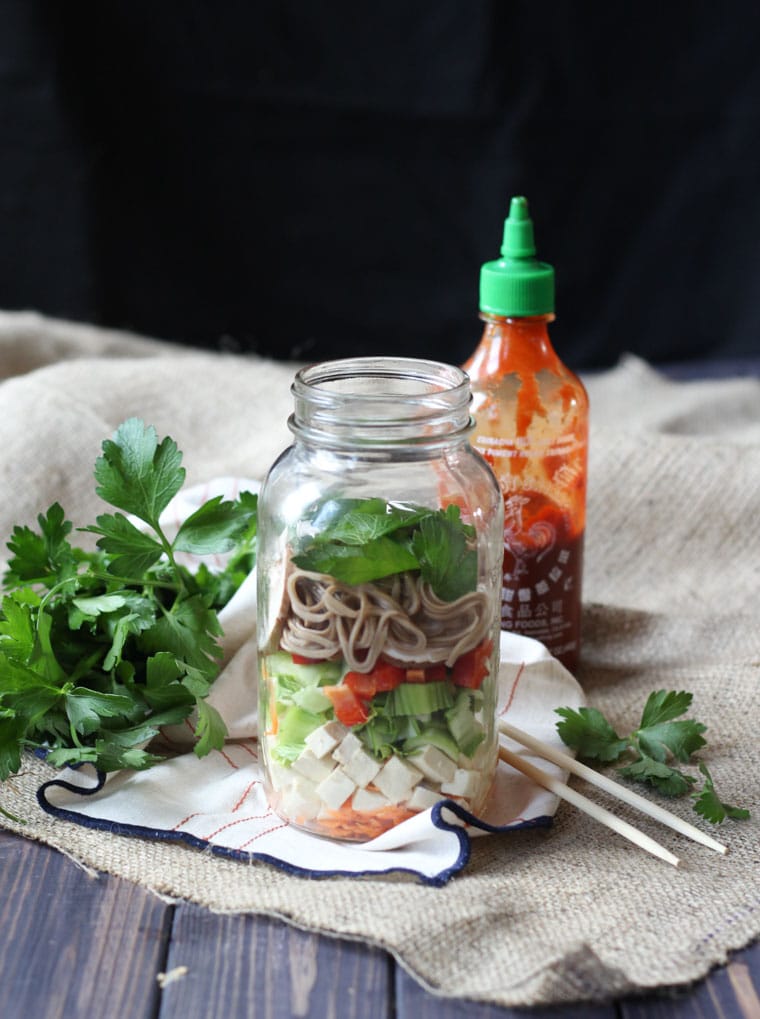 Craving ramen? This is vegan mason jar soup is packed with tofu, miso, carrots, bok choy and buckwheat soba noodles. It's totally delicious and hearty.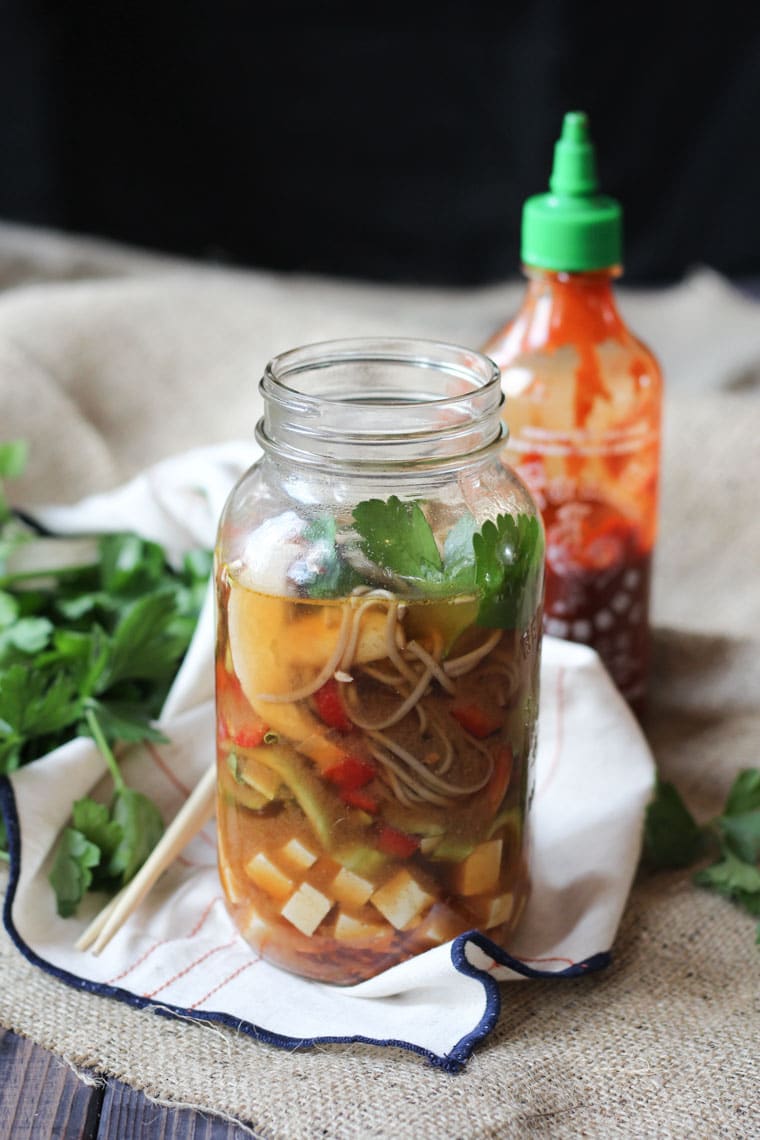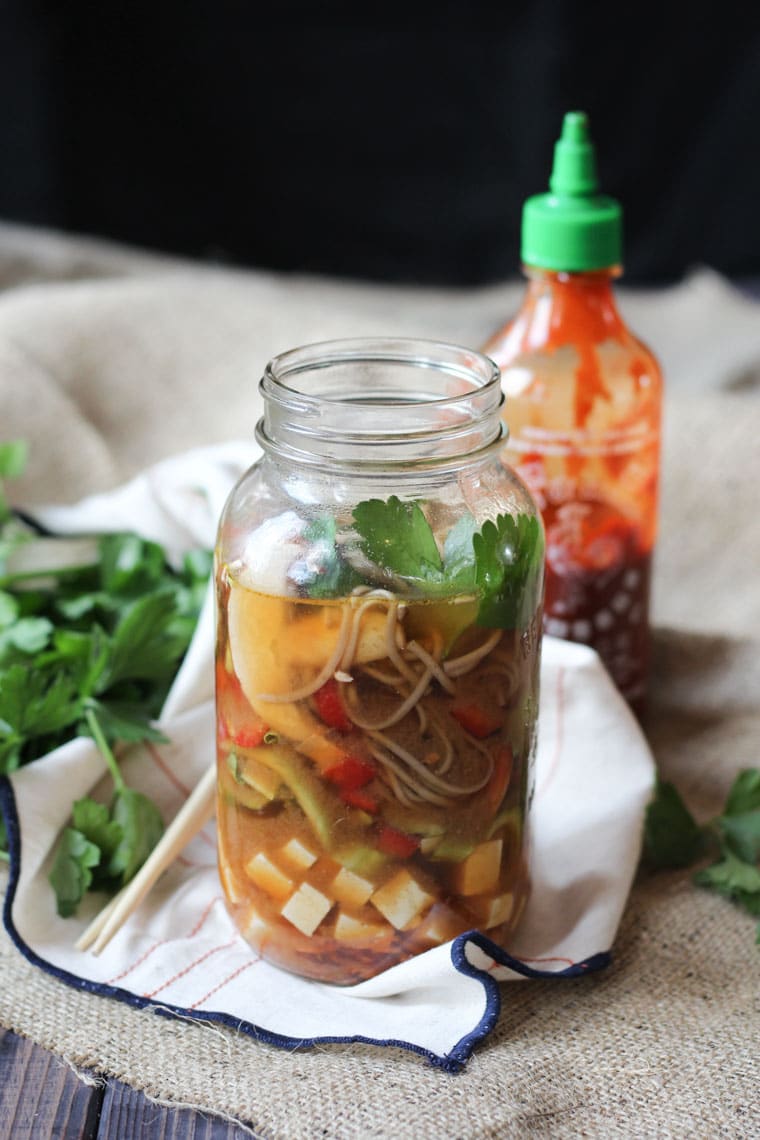 Chickpea Beet Soup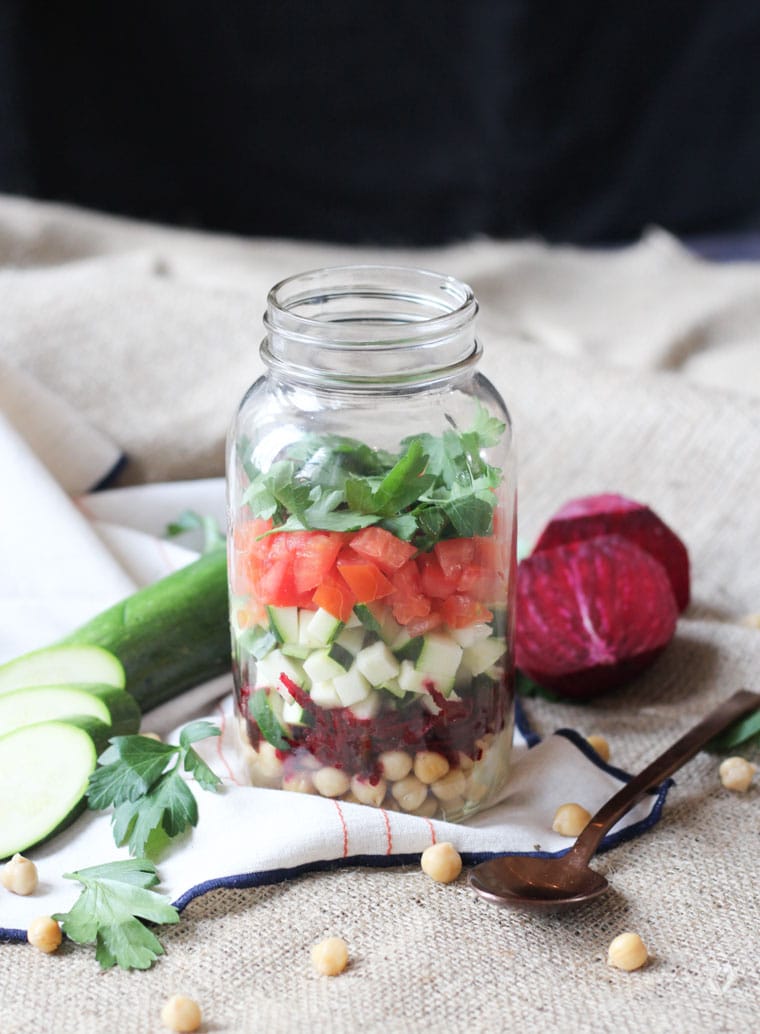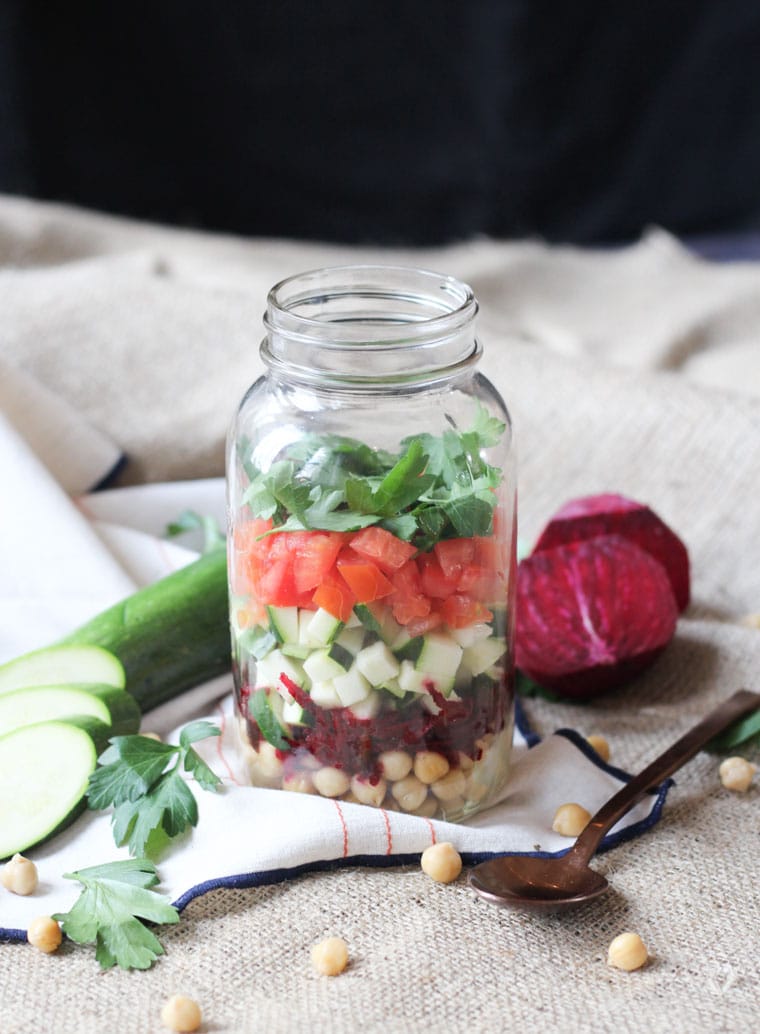 I'm obsessed with European beet borscht so I thought I would beef it up with some chickpeas and zucchini for a beautiful pink flavourful soup.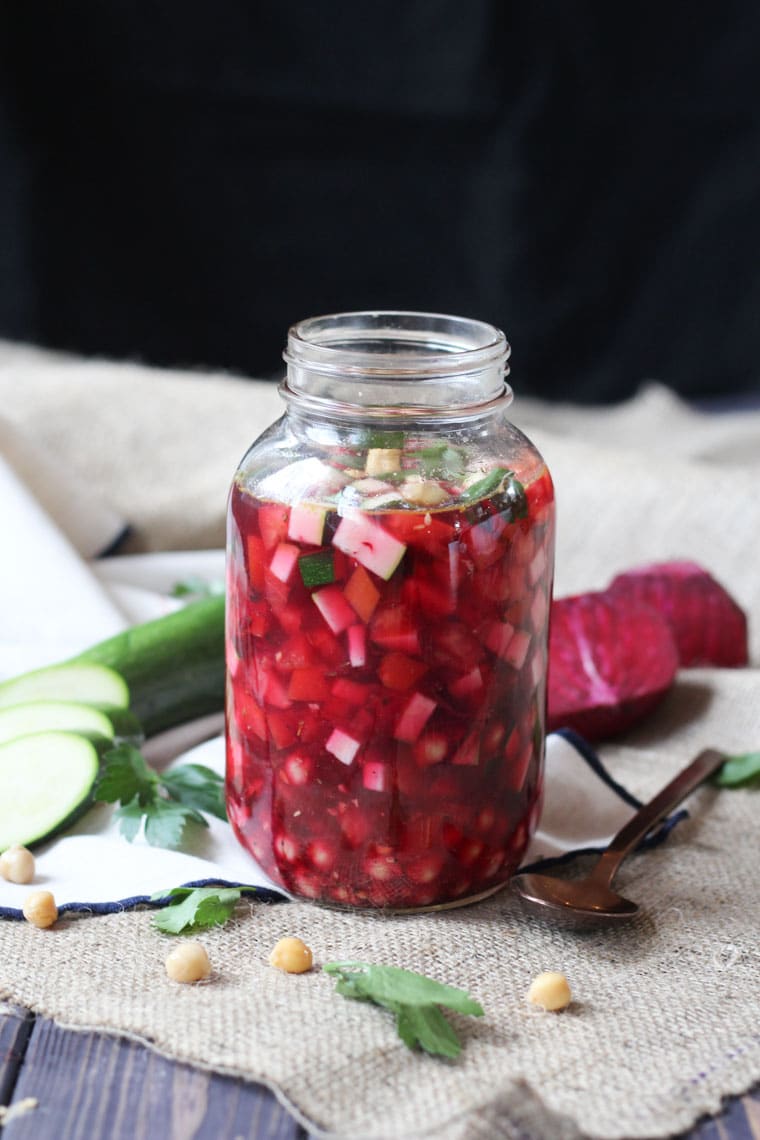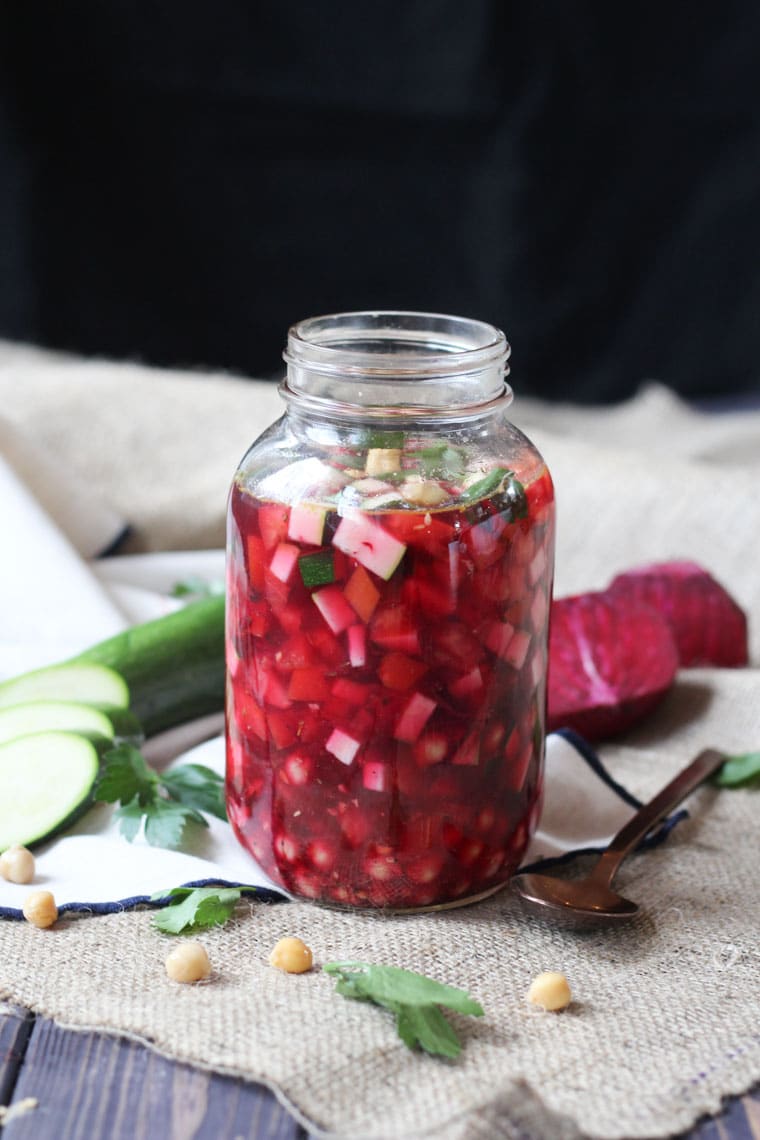 Italian Pasta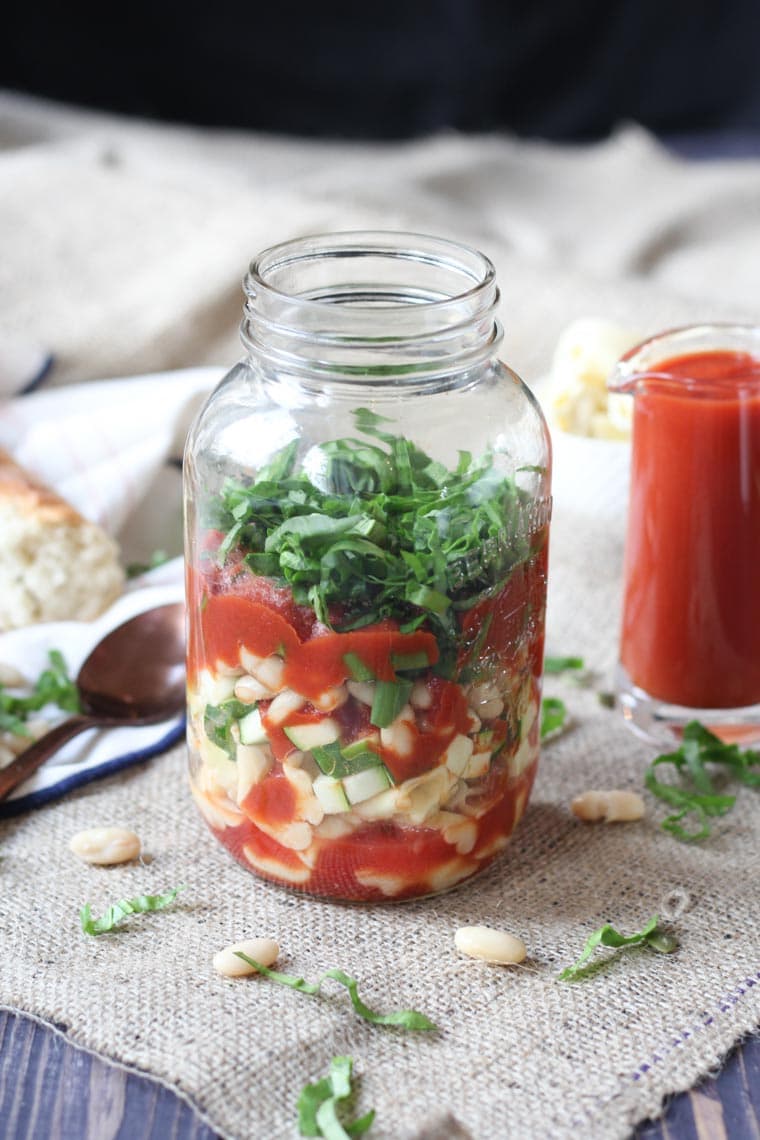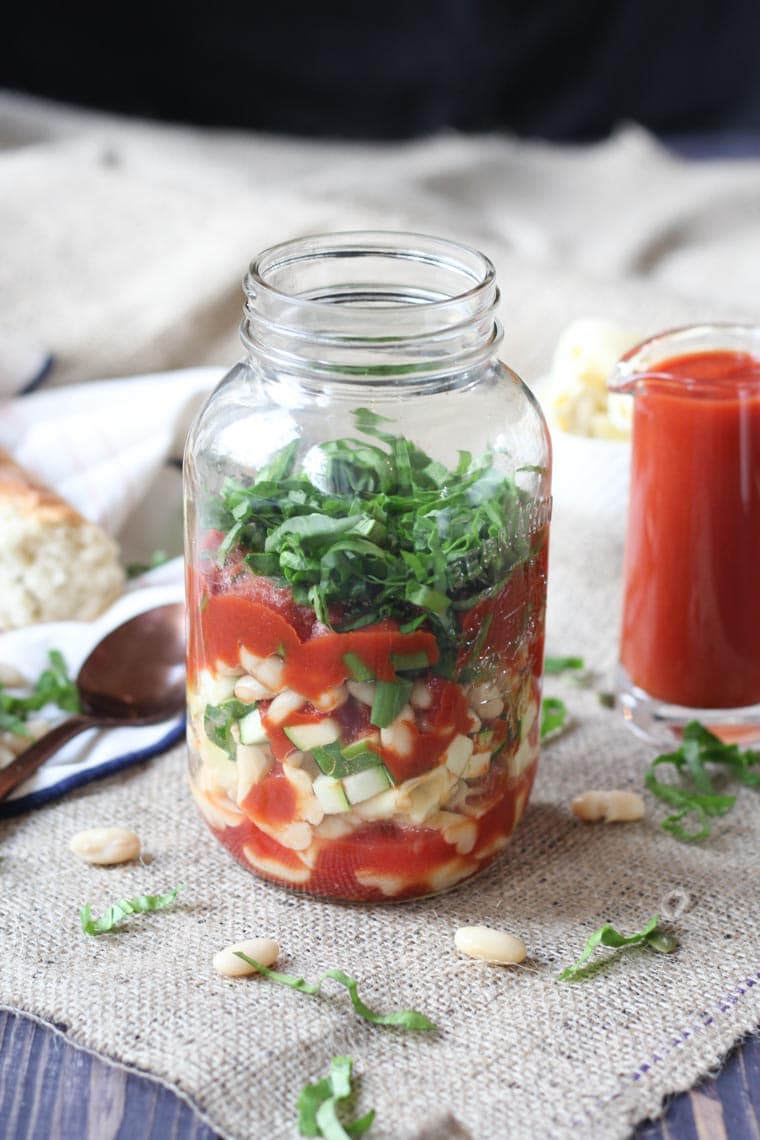 Sometimes you just need a little noodle in your life. If you're able to find vegan ravioli or tortellini, go for it. Otherwise, any short cut pasta like fusilli or macaroni will totally work alongside your tomatoes, spinach and beans. I find the key with this vegan mason jar soup recipe is to use a good quality tomato sauce, not the crappy canned stuff you buy for $1.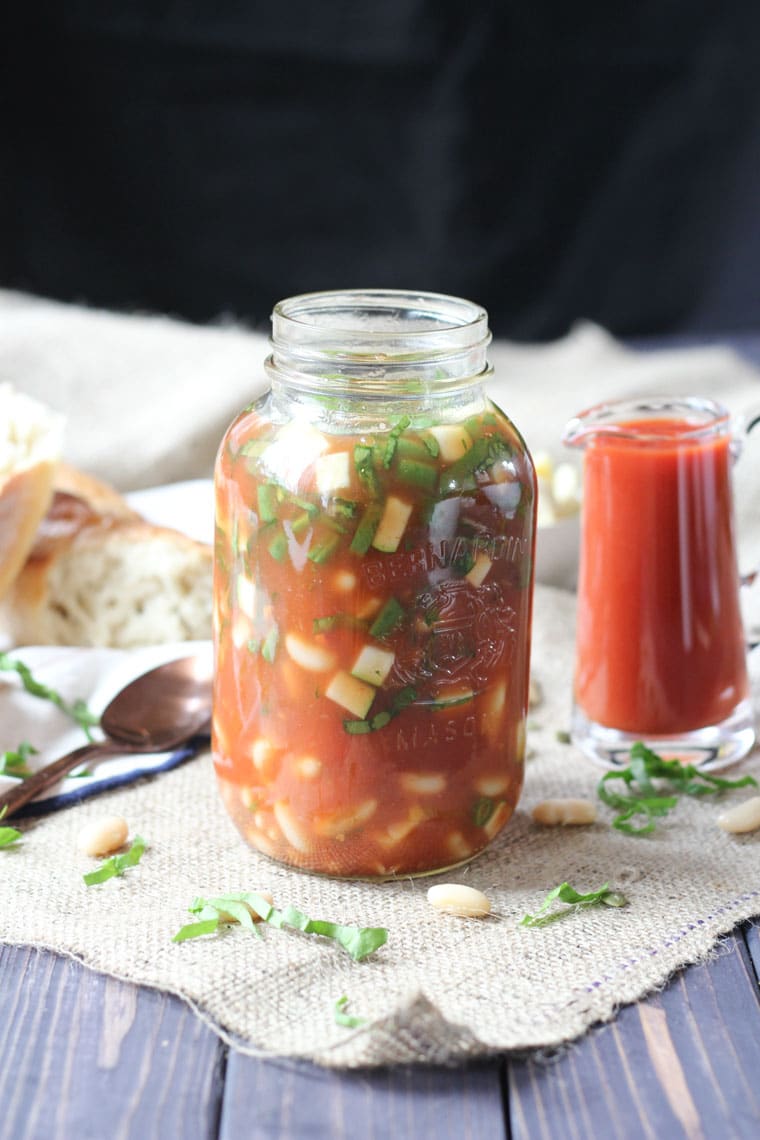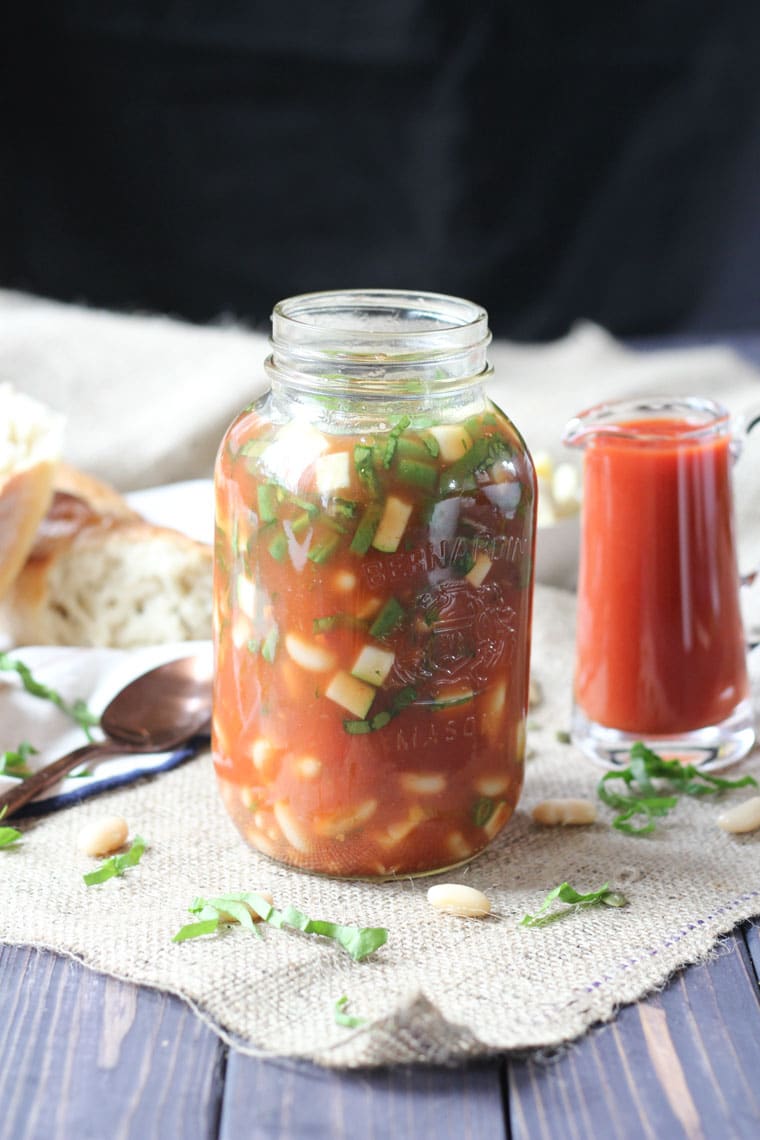 Now I want to know if you've tried any of these vegan mason jar soup recipes yet?
What's your favourite flavour?
What's your go-to soup that you would like to see turned into a mason jar soup recipe?
Leave me a comment below with your thoughts and good luck with all of your new years resolutions!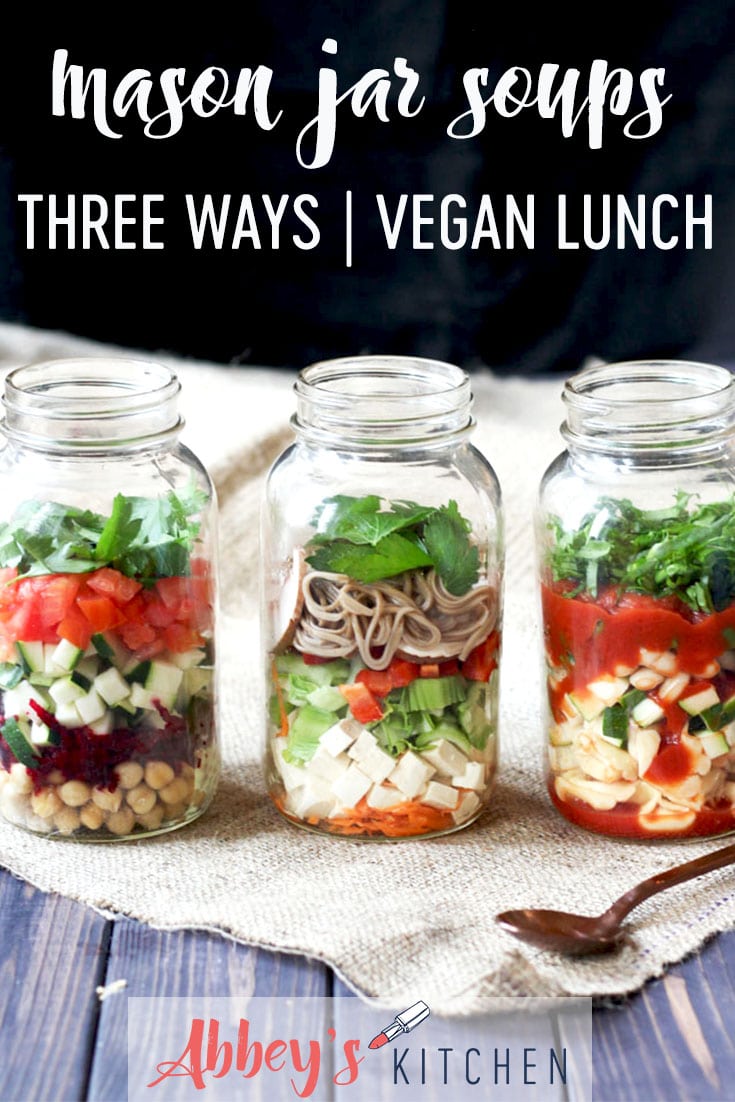 Updated on July 22nd, 2020