We review Netflix's popular food documentary The Game Changers and discuss what the film gets right about a vegan diet and what the research says.
Now when I heard that another vegan Netflix documentary called The Game Changers had surfaced, I immediately rolled my eyes and thought it would be just like What the Health (if you haven't already you can check my review of What The Health here). But after hearing a ton of positive reviews and having a lot of people directly ask me to review it, I knew it was time to give it a watch.
Before beginning this review, I want to start off by saying I was pleasantly surprised with the film and overall, I think it was very well done. While I am not personally vegan, I think the research is very clear that we can all benefit from incorporating more plants into our diet. This is part one of my review of this documentary and I will be discussing what Game Changers gets right about a vegan diet. In part two of this review, I discuss what Game Changers gets wrong about a vegan diet.
Now let's dive in.
What Is Game Changers About?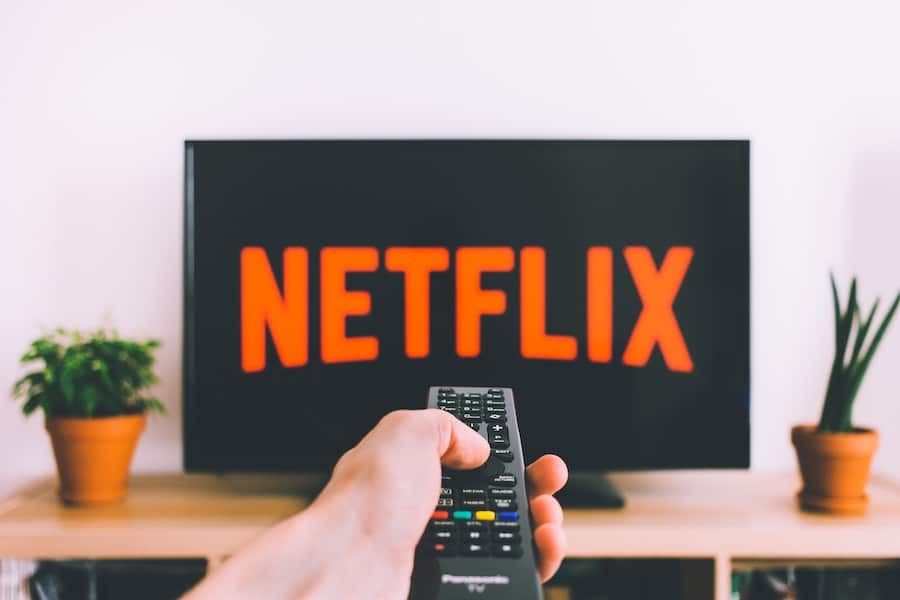 For those of you that don't know, Game Changers is a vegan documentary that was released in late 2019. It follows James Wilks, a UFC fighter and a military combat fighting trainer. A few years ago, James experienced a terrible knee injury that led to him having to take many months off of fighting to recover.
After reviewing hundreds of research studies during his time off, James stumbled upon a study about the "gladiator cemeteryâ€, in which a total of 22 gladiator skeletons were analyzed. Side note, the movie says there were 68 skeletons, 31 of which were non gladiators but I digress. What the researchers found was that these men had tremendous bone mineral density and strength. After analyzing their bones, the researchers found that these men had very high levels of strontium, suggesting they ate a primarily plant-based diet. Note that the authors did say that the gladiators were not vegan and did consume some animal products, but that they ate mainly plants.
This is the study that inspired James to turn to a vegan diet in effort to speed up healing and improve his overall health. So Game Changers follows James' journey to healing and also checks in on the stories of other athletes who follow a purely plant-based diet.
So, now that you have a rough idea of Game Changers, let's dive into what Game Changers gets right about a vegan diet.
What the Game Changers Gets Right About A Vegan Diet
Because I give the film an overall positive rating, let's start off with some of the claims I felt were pretty well represented and backed up by the literature.
Claim #1: Plant-based diets are good for health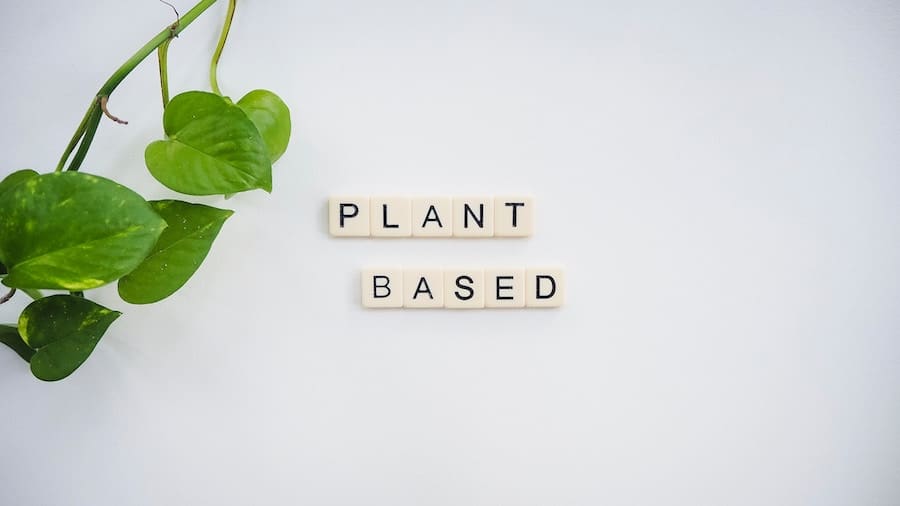 Image credit: Vegan Liftz
We know from ample research (here, here, here, and here just to name a few) that plant-based diets improve heart health, decrease risk of mortality, and lower risk of other diseases. For example, higher adherence to a plant-based diet is linked to a 19% and 11% lower risk of cardiovascular disease mortality and all-cause mortality, respectively. It's also linked to high intake of nutrients such as vitamins A and C, folate, potassium, iron, and polyunsaturated fats.
A really great 2018 study showed that people following a low-carb diet had an 18% higher risk of death if they replaced their carbs with animal fats and proteins while those that replaced their carbs with plant fats and protein saw an 18% decreased in risk of death.
So, this really drives in the importance of the SOURCE of protein, fat, and carbs we are getting in the diet. And just like the documentary talks about, the research is pretty clear that incorporating more plants into our diet has tremendously positive effects on our overall health.
Claim #2: We can't produce vitamin C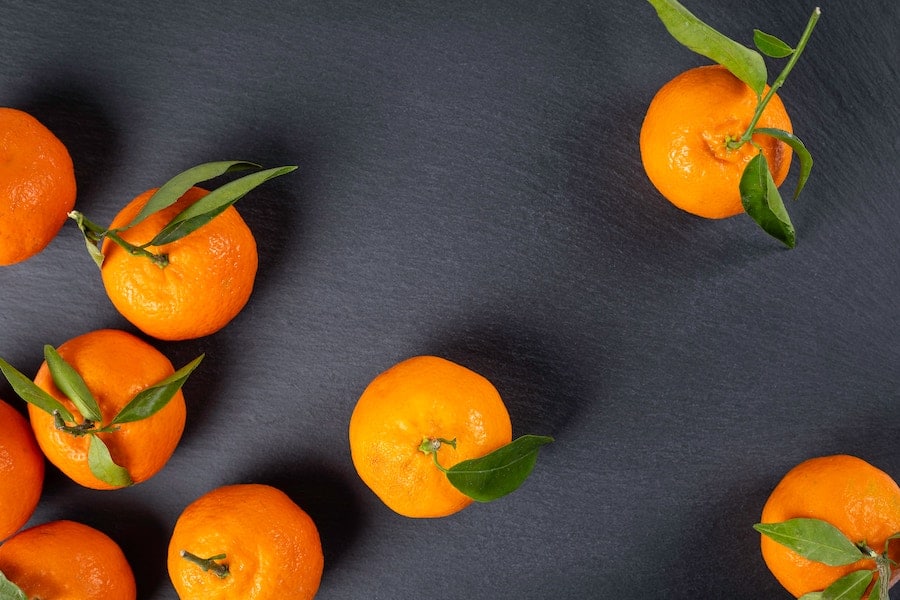 In the movie, they mention our inability to produce our own vitamin C which demonstrates how reliant upon plants we actually are.
During caveman times, they weren't as lucky as us to have an abundance of different types of foods at their disposal. They ate whatever was available. Sometimes, that meant eating just plants for a long period of time. Other times, when the hunting was good, it was meat for days before it spoiled.
As the film mentions, humans do have different digestive tracts than other mammals – and I'll touch on this again later. Compared to strict carnivores, we have a much better ability to digest carbohydrates and plant-based materials. This is due to many reasons, but one example is that humans have higher levels of glucose transporters and as a result, typically consume a much higher carbohydrate to protein ratio compared to meat-eating carnivores.
James Wilks, the main character in the film, also touches on the importance of vitamin C as a marker of our ancestral diet history, since vitamin C comes from plants. He's right that plants are an excellent source of vitamin C and that we can't produce our own vitamin C. He's also right that we are highly dependent on plants for these nutrients– although to be fair, there are very few non-vegans that deny this fact.
Vitamin C is important for so many functions, such as collagen synthesis, non-heme iron absorption, and supporting the immune system.
The film is right. We need to be eating vitamin C-rich foods! Whether or not a non vegan can't get enough vitamin C is not something I would agree with but I'll get to the criticism in part two of this blog post.
Claim #3: Many people have a B12 deficiency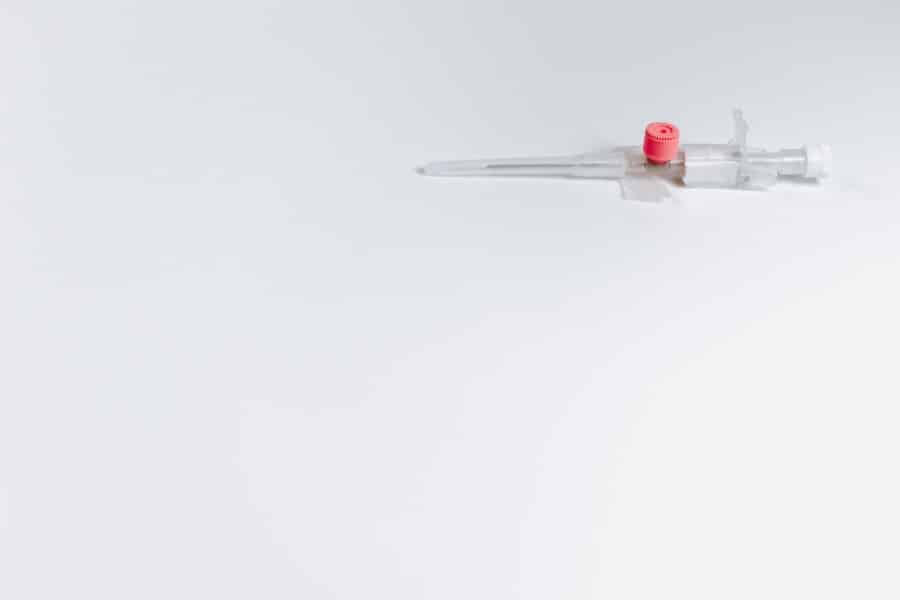 For this claim, I have both positive and negative things to say. But, to keep things organized, I'll say them both right now and we can debunk bigger issues in part two of this blog post where I critique the film.
Let's start with the positive. James is definitely right that most people can adequately thrive off of a plant-based diet because our body is able to produce necessary vitamins and minerals or we are able to get them through plant-based foods. It's also true that vitamin B12 is really the only exception, as our body does not produce high amounts of it and there are no plant sources of B12 – except for nutritional yeast.
B12 is crucial to our health for so many reasons. It helps to make DNA, supports our metabolism, keeps our nervous system functioning, increases blood cell development, and so much more.
Most people get vitamin B12 through animal sources, supplements, and/or B12 injections, and we usually we don't recommend supplements or injections unless there is still a deficiency with eating food sources of B12 OR a person follows a predominantly plant-based diet.
Food sources of B12 include:
Fish
Eggs
Cheese
Beef
Pork
Chicken
Milk, and other dairy products
Again, the only plant-based source of B12 is nutritional yeast. You can also get B12 from fortified cereals and grains, so that is also an option for those avoiding animal products as well.
While B12 deficiency is common, it's probably less than what they list in the film. From the data I've looked at, it's closer to 15%, although it really depends on the population you're analyzing. Those who are at an increased risk of deficiency include elderly, those with malabsorption issues like Crohn's disease or celiac disease, people with pernicious anemia, and of course, vegetarians and vegans.
James is also correct to suggest that B12 is produced by bacteria.
But here's where he's wrong.
B12 is produced by bacteria and then accumulates in animal tissues. However, that doesn't mean animals being the "middleman†is necessarily a bad thing. For example, cow's have a four-chambered stomach that contain B12-synthesizing bacteria. Essentially, these bacteria produce B12 in the cow's stomach and then this is absorbed and stored in the liver, muscles, or is secreted into their milk.
James says that the best way to get B12 is through supplements, and I would have to disagree. In a recent 2019 review in the Frontiers of Nutrition, researchers concluded that milk was associated with the highest levels of B12, followed by animal meats and cheeses. They also noted that those who consumed a vegan or plant-based diet had much lower levels of B12 compared to omnivores. In fact, most omnivores had sufficient levels of B12.
Again, not everyone who follows an omnivore diet has adequate levels of B12, and in that case, a supplement may be needed. If you do follow a vegan or vegetarian diet, I would suggest getting your levels tested regularly and speaking to your doctor about a good B12 supplement.
Themes I liked in the Game Changers Documentary
Here are some of the themes I liked in this film.
Theme #1: Dispelling a long history of gender stereotypes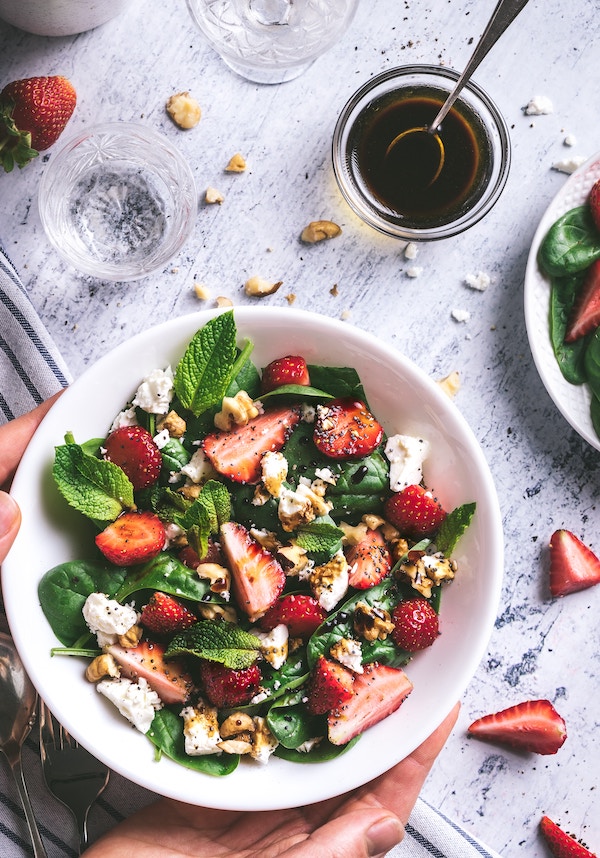 One of my favourite parts of this film is the genuine effort to dispel irrational gender stereotypes surrounding food and gender. The film includes quotes like: "Meat makes you toughâ€, "Meat is for menâ€, "Eat like a man and be full like a manâ€.
For decades we have seen commercials that promote meat as the ultimate fuel for men and salads for women. In order to be a man, you need to eat meat. In order to be a woman, you need to eat salads. This gendering of foods is truly damaging to all of our health and wellbeing. The Game Changers does a fantastic job with convincing its viewers that men can still be "manly†and follow a plant-based diet.
They show tons of clips throughout the movie of strong, muscle-men that claim to eat a vegan diet. From Patrik Baboumian, a World Record-Holding Strongman, to Heavyweight Boxer Bryant Jennings, this documentary did a fabulous job at debunking the theory that in order to be strong, you must have meat.
They even discuss another taboo topic: men's sexual performance.
In the film, they discuss an experiment done by Dr. Aaron Spitz, the author of The Penis Book. Essentially, the three men were fed animal-based burritos one night and then a plant-based burrito the second night. Both nights the men were connected to monitors that tested the intensity and length of erections that naturally occur over night.
They found that the plant-based burritos led to upwards of a 13.54% increase in penis girth during an erection and up to a 477% increase in erection minutes. Granted, this is not a scientifically validated study (and fortunately the doctor mentions this), but it really convinces these three guys that plant-based foods are not going to somehow take away their manhood.
Finally, they drive home the fact that plant-based soy proteins such as tofu will not increase estrogen levels and explain the science behind this really well. We know from the research that consumption of soy proteins does not alter men's testosterone levels. This was shown in a robust 2010 meta-analysis as well as a recent 2017 study in 47 college men in which there was no major difference in testosterone or estrogen levels after consuming whey protein, soy protein, or a placebo.
So, kudos to this.
Theme #2: Less fear mongering, more science
Unlike What the Health, this documentary limited its biased fear-mongering and really just laid down the research.
I mean, yes there were still some occasional "out there†claim, such as the connection between tobacco and meat and the experiments were definitely not always high quality or reliable, but I didn't feel threatened the same way I did after watching other shockumentaries.
One of the biggest problems with documentaries is their reliance on attention-grabbing claims. It's really boring to listen to a person say "eat in moderationâ€, so a lot of producers cherry-pick data to get people talking.
Am I happy with all the research they used? No, but we will get to that in part two of this blog post.
Theme #3: Transparency in research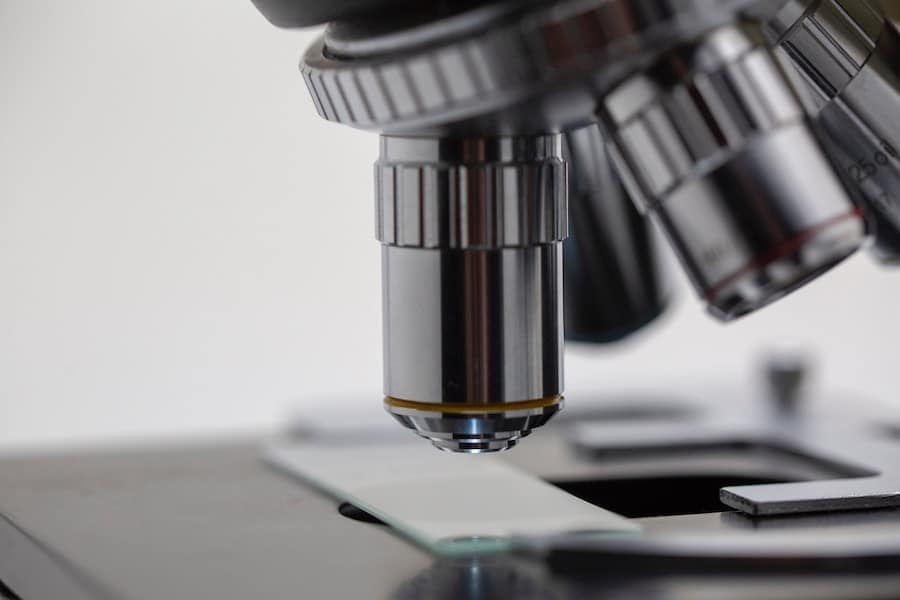 Another issue with documentaries is their lack of transparency. They'll take a study and make their own conclusions and very rarely will they actually share which research study they are talking about.
But Game Changers does a really good job listing each research study they used and even went as far as to show visuals of the research studies which included their names, the journals, and authors. This is really helpful for people like me that want to review the research they're talking about.
The more transparency, the less there is to hide, and it really helps them argue their points.
Theme #4: Moderate approach to transitioning to a plant-based diet
Again, it's hard to want to watch a vegan documentary because they always tend to be extreme and pushy. Coming from experience, it's hard to convince someone to change their lifestyle that they've become accustomed to their entire life.
Telling someone to "eat vegan†honestly doesn't help. For example, one of the athletes in the film said "People have this idea in their head that if they're gonna do something, it's an all or nothing approach and that's not the case at all.â€
And they're right.
An all-or-nothing approach is very hard for people. If you tell people "You must stop eating meat and dairy products†when they really like meat and dairy products and they're something they've always had, you may lose them almost immediately.
Instead, the documentary emphasizes the importance of a vegan diet but also brings to light the benefits of just making small changes over time.
This type of balanced, reasonable approach is something that I also recommend to people. You don't have to get rid of all animal products to make a difference. Slowly transitioning to more plants will tend to just crowd out some animal products in your diet. If all or nothing doesn't work for you, as it doesn't for me, some is a great place to be.
Bottom Line on what the Game Changers gets right about a vegan diet
Overall, I'd give this film a positive rating.
No, I don't love everything about it and I think their use of some of the research is faulty but they do bring up a lot of important points and I also think it's kind of inspiring. It definitely helps dispel the myth that a vegan diet and athleticism are mutually exclusive. I also think even for us non athletes, it serves as a good reminder that we all would benefit from a plant-based diet, even if that means just introducing more plants to our diet in general.
Keep in mind that nutrition science is extremely complicated. It's not black-and-white. If it was, we'd all be living well into our 100's. Trying to jam in nutrition science into a hour and a half documentary is nearly impossible, so I commend Game Changers for the effort they made.
While there are quite a few flaws with this film, their overall message of eating more plants is something I can totally get on board with.
Become an Abbey's Kitchen Subscriber
Have you watched The Game Changers?
What did you think The Game Changers gets right about a vegan diet?
Let me know in the comments!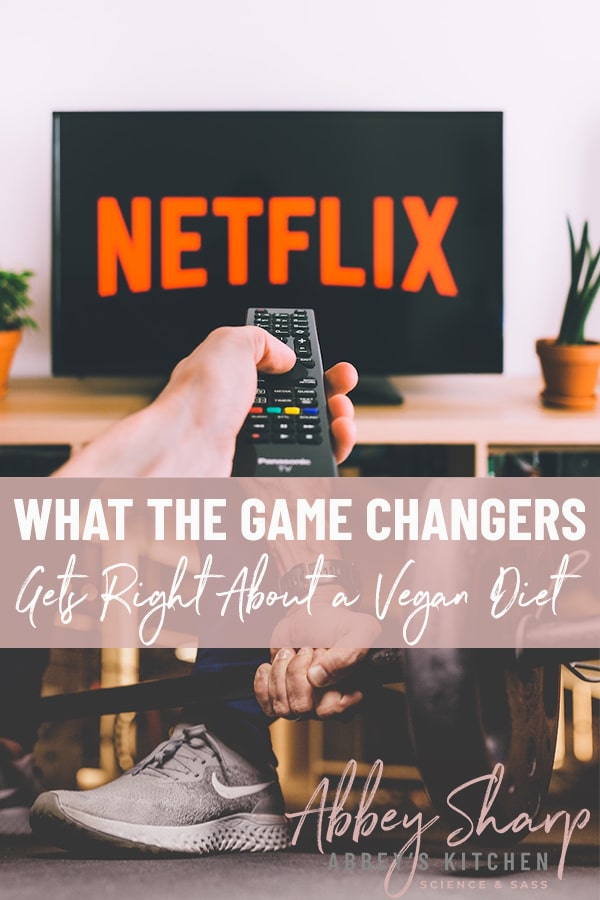 Contribution By:
Katey Davidson, RD, Taste of Nutrition
Updated on June 29th, 2020