We dive into the research on Sugar Bear Hair gummies to see if they work and whether or not they are safe for consumption.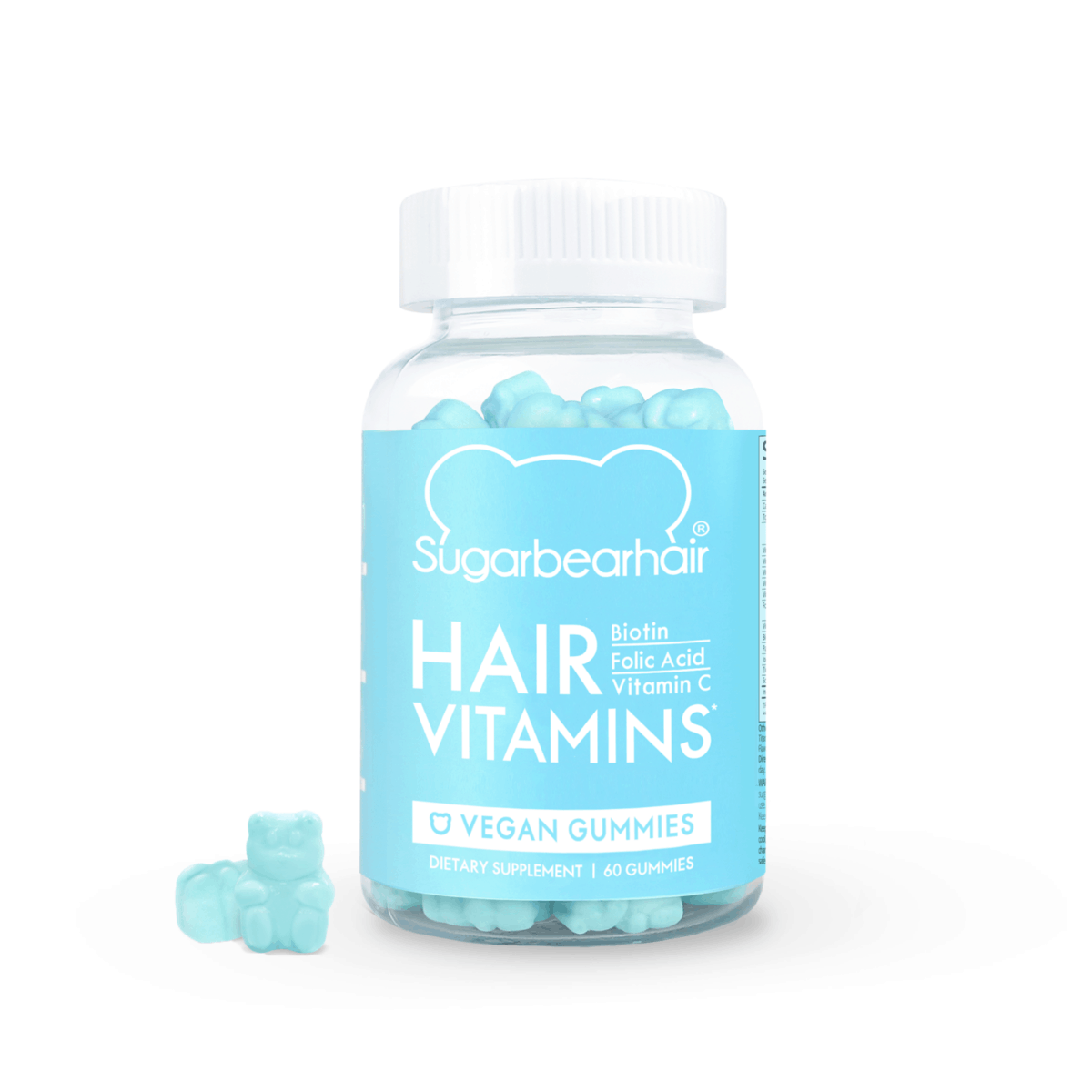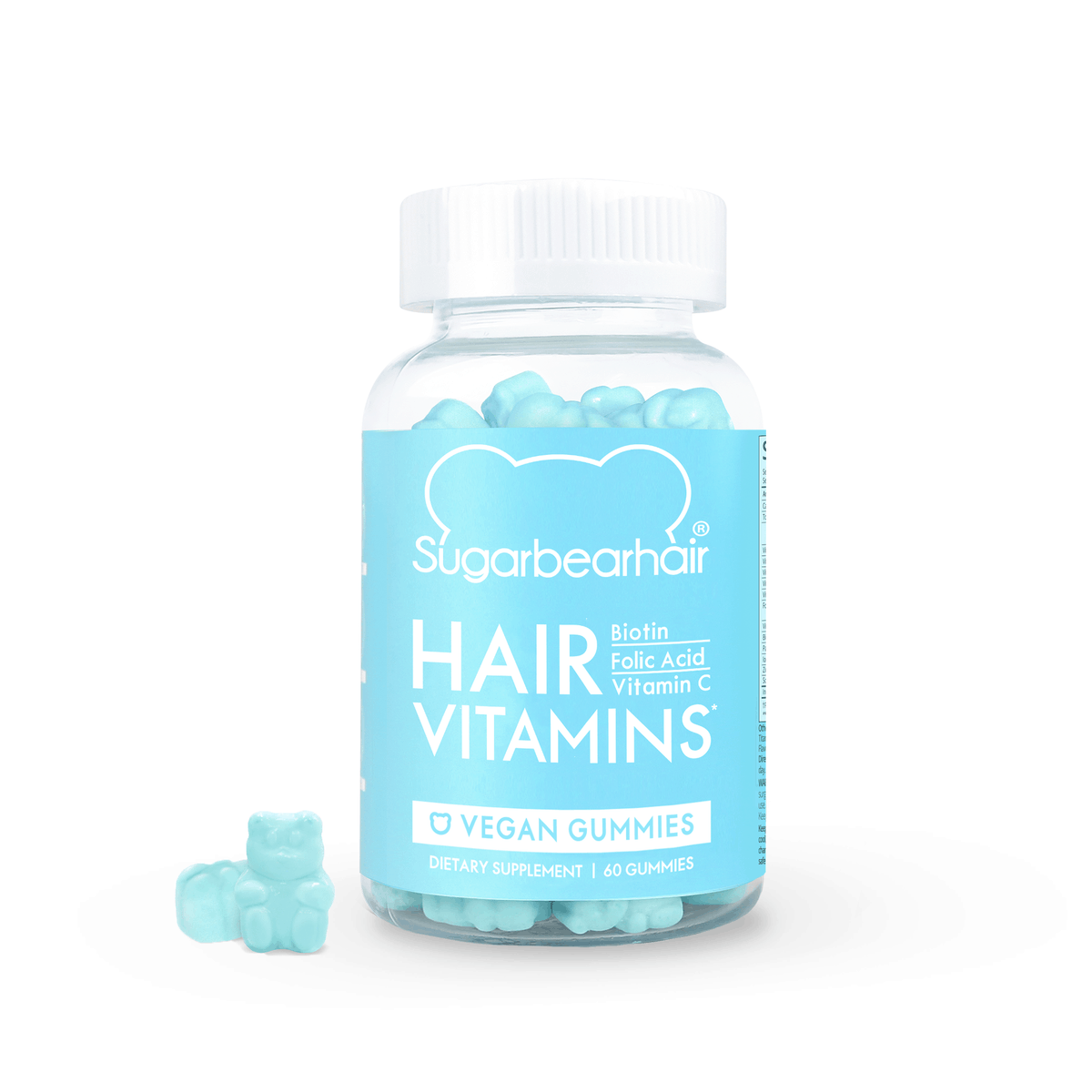 If you have landed on this blog post, you are probably no stranger to the heavily marketed supplement (and influencer favourite) Sugar Bear Hair. These popular gummy vitamins have been touted by what seems like every celeb and influencer under the sun – including the Kardashian clan, Vanessa Hudgens, and Emily Ratajkowski (the list goes on) . But do Sugar Bear Hair gummies work and are they really to thank for flowy luscious locks? Or is it all just a money grab? We take a deep dive into the research to find out.
Sugar Bear Hair Claims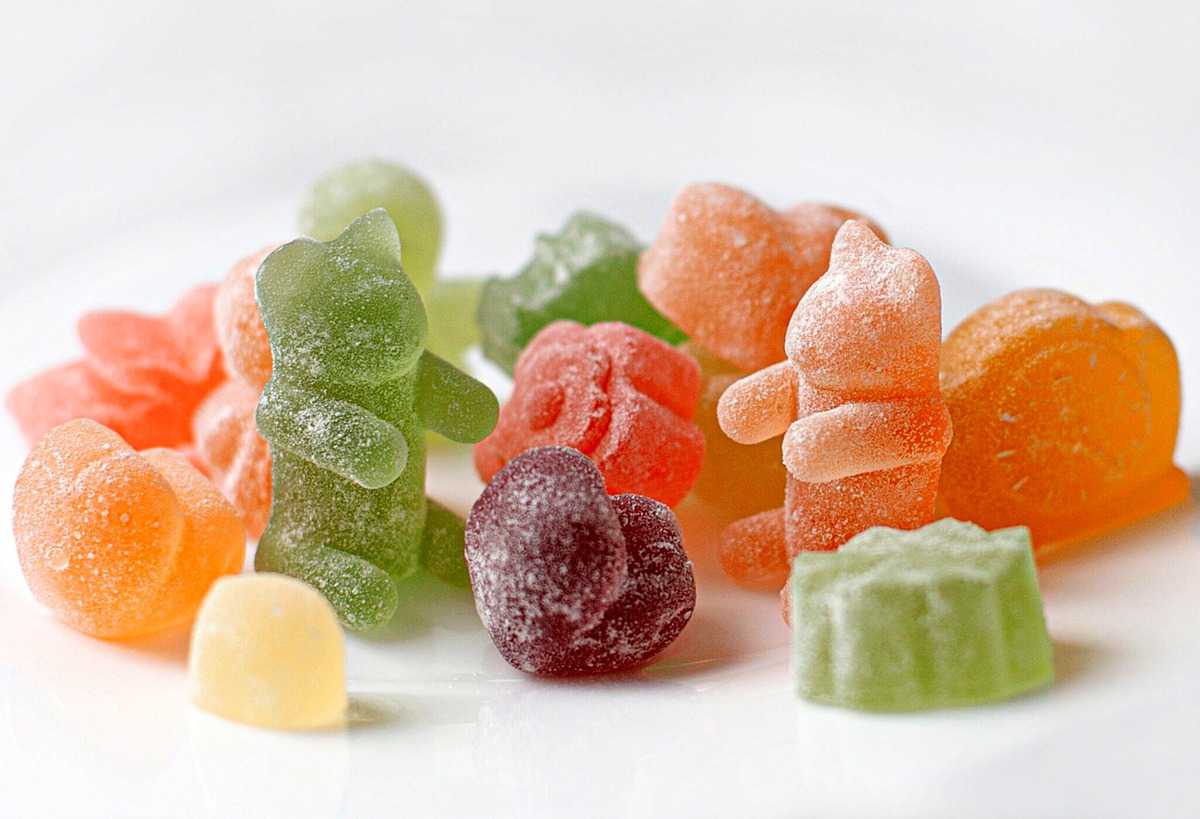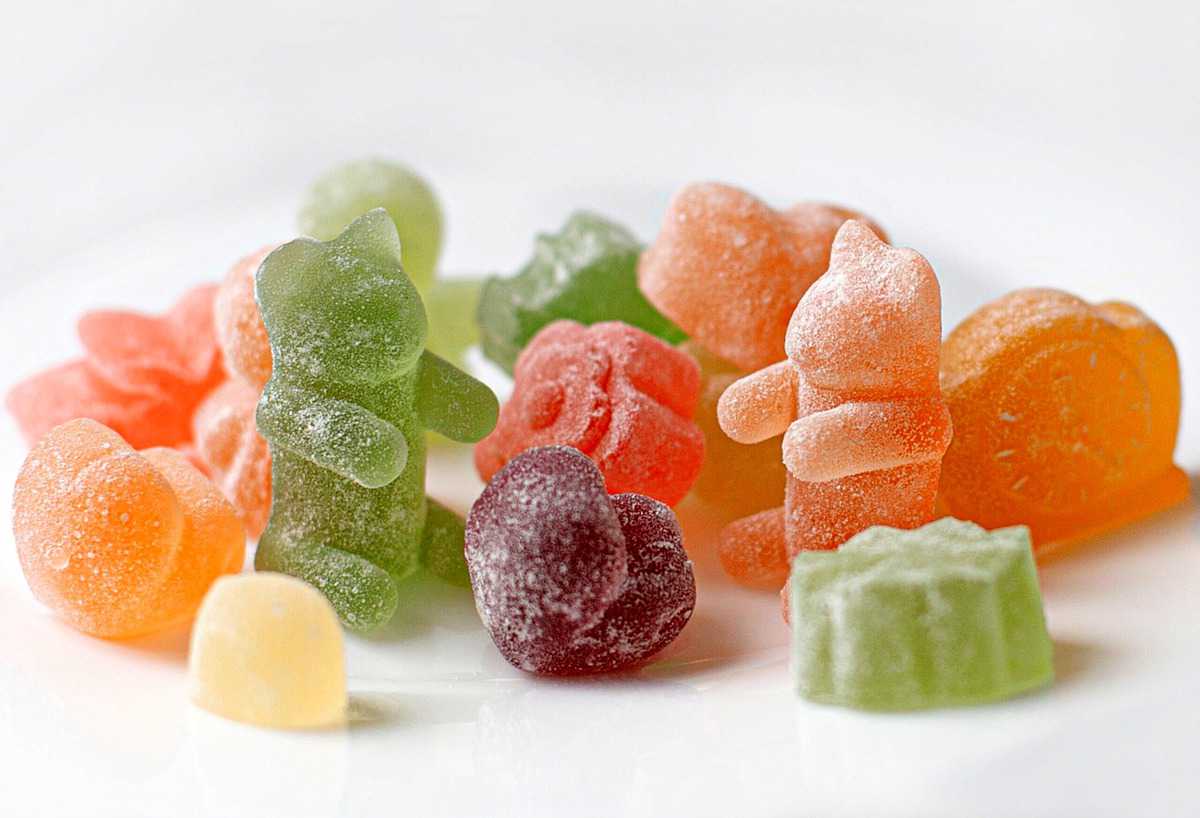 Let's start by taking a look at some of the general claims made about the product, taken straight off of their website and a few of my quick and dirty thoughts on each.
"These vitamins do not contain hormones so it will not affect your facial or body hair."
I'm not sure how they can suggest with absolute certainty that the product will make the hair on your head grow but no where else. First red flag.
"There is no gelatin, no dairy, no gluten, and no side effects."
Hmm, I am skeptical that we can make such a bold statement about any supplement, even if it contains only natural vitamins and minerals. This company has no idea what your baseline levels of these vitamins are, or how they may interact with any medication you're on or any preexisting health conditions you may have. With that in mind, that can't really guarantee that you won't experience side effects as there is no one-size-fits-all.
"The gummies are easy to take and are gentle on your stomach."
In general, gummies are more easily tolerated than really big horsepills. Though I will note that some people do find vitamin C, zinc and folate irritating on the gut, so I don't think we can say that this is gentle for everyone across the board.
"The vitamins work best taken for a minimum of 3 months, but best results are over 6 months. "
I don't see any clinical research that would substantiate these claims about how long it takes to see results. While there is a statistic on their website stating that 94% of customers see results after 3 months, we don't know how many people that's based on, their research methods, or anything else about this "stat".
Second, that also means a lot of dough. A months worth of Sugar Bear Hair gummies will ring you in at $30 per bottle. Which means we're looking at $90 for 3 months of use and $180 for 6 months to MAYBE see some kind of hair results. For a lot of people, that's a lot of money to spend on a product that's debatably totally useless (but we'll get more into that soon).
"Results will vary from person to person and its recommended for people age 13 and older. Anyone under 13 should ask a doctor before use."
I mean, I do appreciate the disclaimer that results will vary between individuals, as supplements are often sold as a one-size-fits-all gimmick. But I would argue that it's actually important for someone of any age to consult a healthcare professional before starting a supplement regime. That suggestion shouldn't be limited to those under age.
Sugar Bear Hair Gummies Ingredients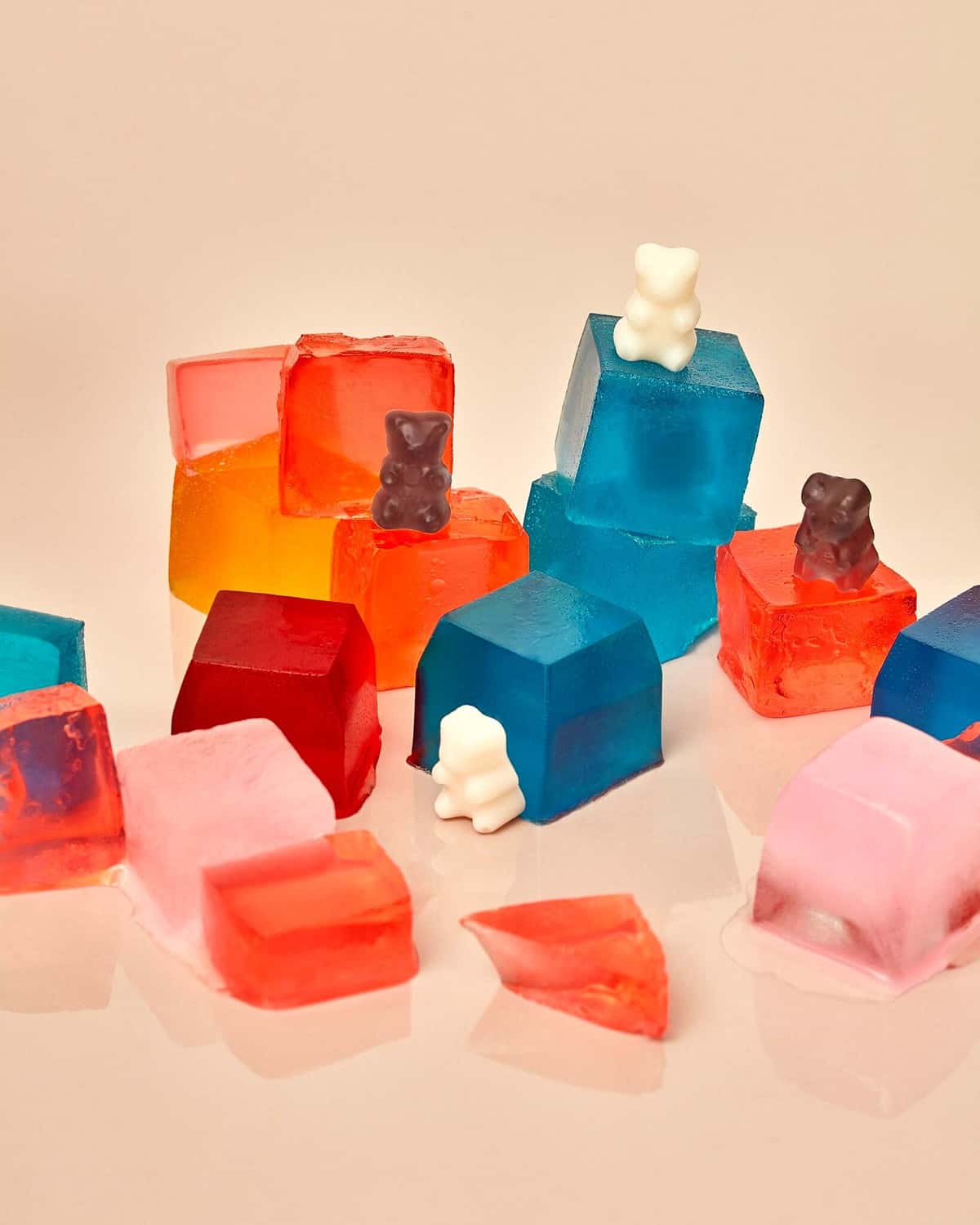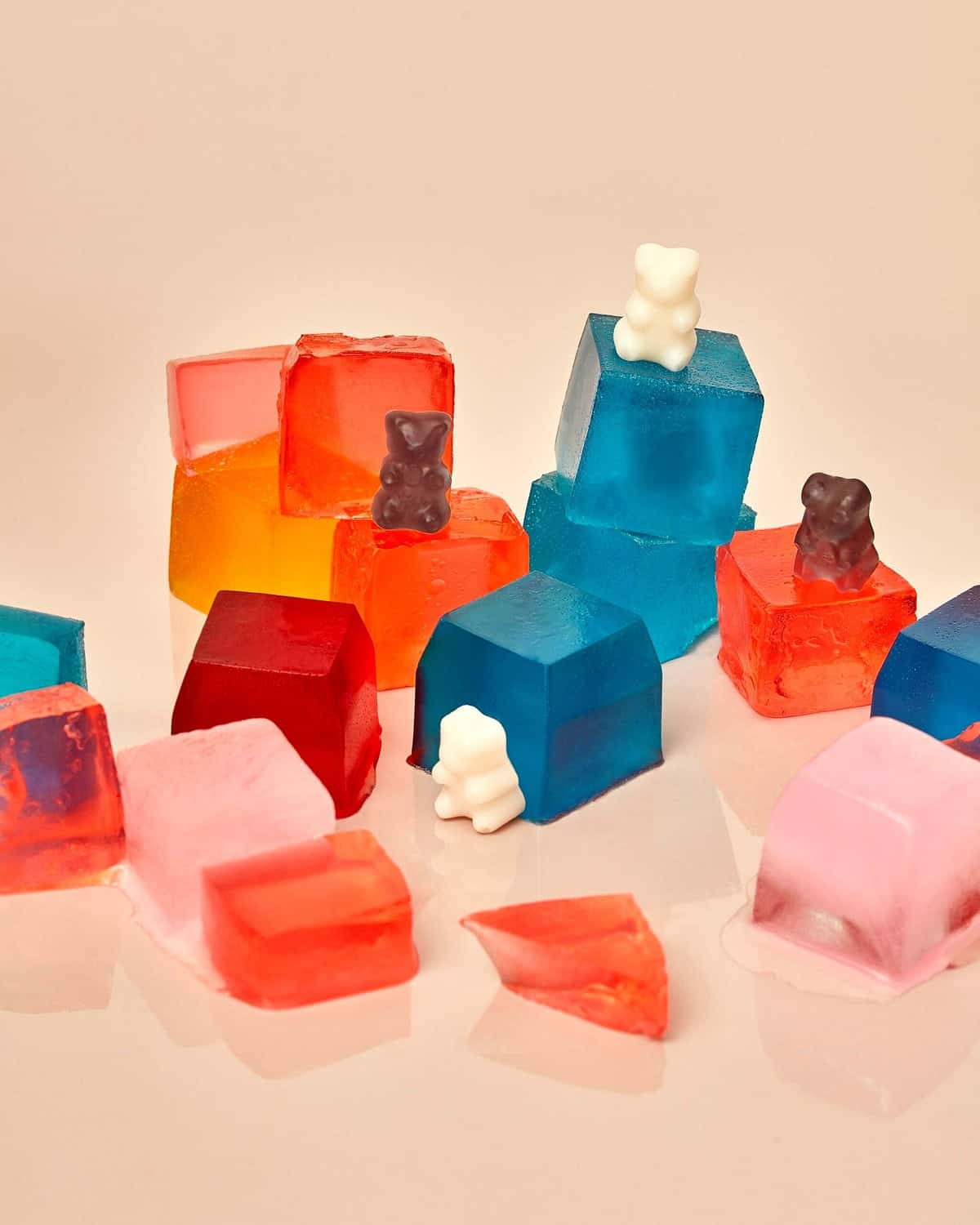 Alright so now that we've discussed the general product claims, I thought we could do more of a deep dive into the ingredients in these supplements, and the science behind said claims as it relates to hair volume and growth.
Biotin
Biotin deficiency is associated with alopecia and hair loss, as are a lot of nutrient deficiencies. However, a review of the literature on the use of biotin for hair growth suggested that unless you have an actual deficiency (which is most often linked to a genetic or underlying health cause and really uncommon if you have a generally balanced diet), supplementing with more biotin isn't going to help your hair.
Biotin is the only B vitamin that is actually produced in the body, and severe deficiency in healthy individuals eating a generally healthy diet is virtually non-existent. It's just not a thing. Meanwhile, this supplement contains 17,000% of the recommended maximum daily dose of biotin!! While biotin is (thankfully) a water soluble vitamin meaning you'll likely just pee out excess in the toilet, high levels can mess with blood test results which can result in misdiagnoses. So this is definitely why you want to take up your supplement regime with your doc.
Vitamin B12 and Folate
In the case of vitamin B12 and folate, one study found no significant difference between folate and b12 levels in patients with hair loss and those without. We do, however, have limited research suggesting an association between b12 and folate deficiency and premature greying, but I don't think that's an issue that this supplement even promises to address.
Antioxidants (Vitamin A, C, E, D, and Zinc)
First of all, it's true that getting adequate levels of antioxidants in the diet can fight free radicals involved in skin damage and may help play a role in slowing down age-related hair loss and greying. There was also one very small study involving a hair growth supplement (containing vitamin C, iron, zinc, and biotin) which did seem to help improve some hair growth, but it's hard to draw conclusions from studies like these because the composition of these nutritional supplements are not disclosed.
Another super small study found that vitamin C helped to promote hair growth but the authors suggested that this was likely due to the Vitamin C's role in increasing iron absorption which would help mitigate hair loss associated with iron deficiency. It's also true that Vitamin C plays a role in helping the body develop collagen, which is an important protein found in hair. But the research on collagen itself for hair is ALSO limited, so take this with a grain of salt.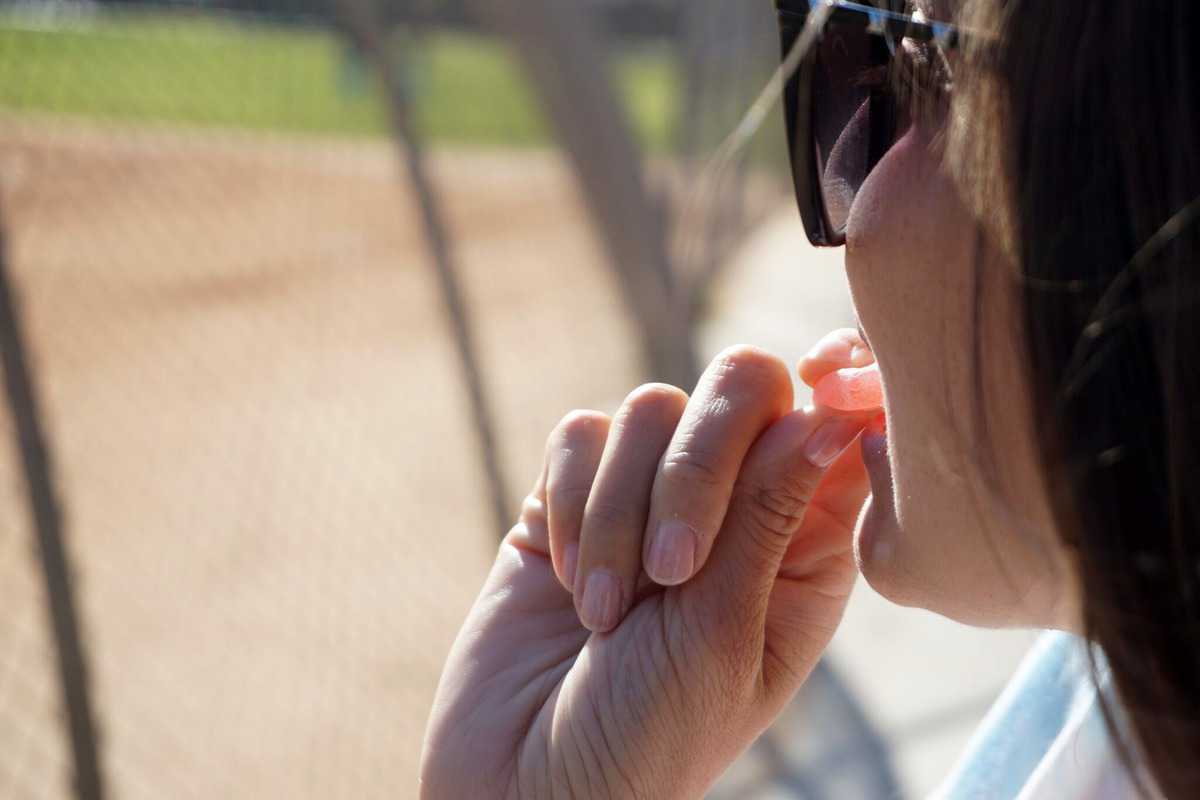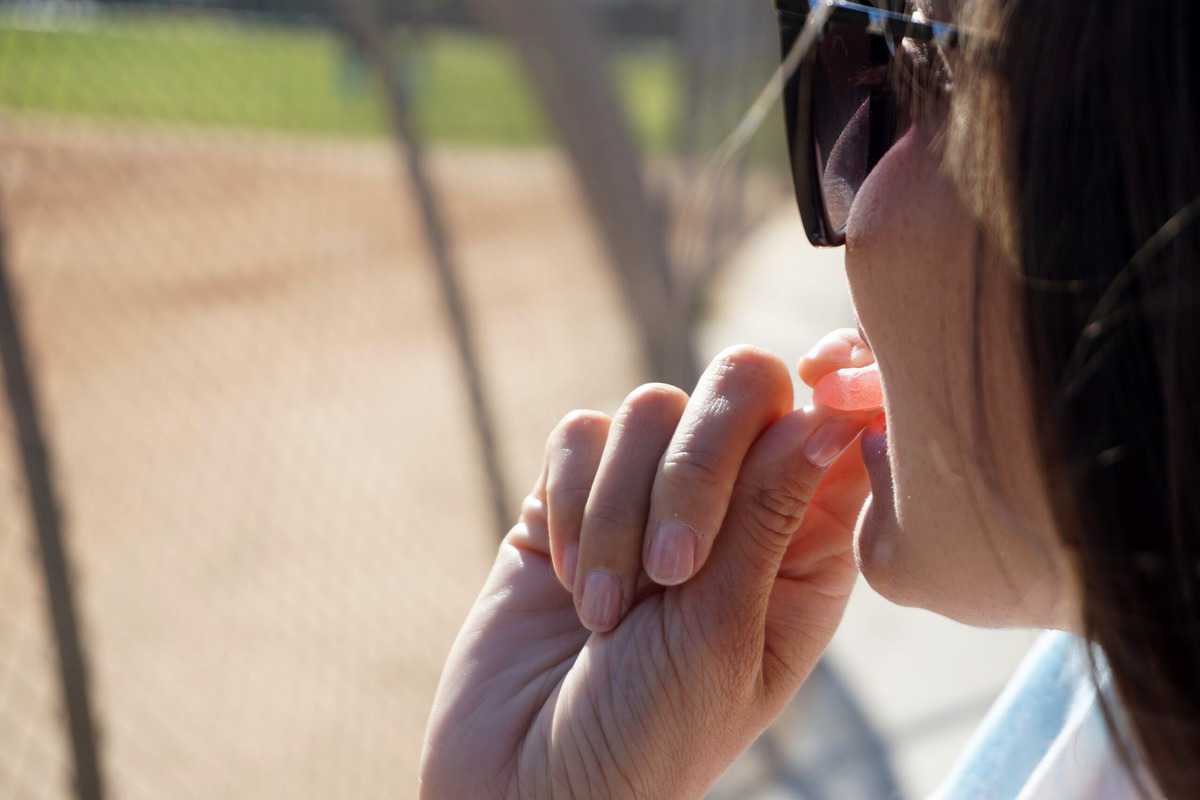 One industry funded randomized control trial found that 15 women with self perceived thinning hair who were given a collagen supplement experienced subjective improvements in hair volume, scalp coverage and thickness after 90 days. But again, not only is this evidence pretty weak, but its also assuming that vitamin C supplementation alone will yield similar outcomes. It's like saying that A (vitamin C) is important for C (healthy hair) when we really only know that B (collagen) is important for C (healthy hair). It's skipping a vital step.
Then there's vitamin A. Now, the website's specifically says that vitamin A increases sebum or oil production in the scalp, however is that research suggests that vitamin A supplementation may actually reduce sebum production, and is therefore used a lot in the treatment of acne. For example, one study found there was a 90% or greater reduction in sebum levels after 6 weeks of supplementation. This is pretty significant and unusual considering that this piece of evidence completely negates the claims about vitamin A on the Sugar Bear Hair website.
With all that said, not only is supplementation generally unnecessary because these nutrients are usually found in sufficient amounts in a balanced diet, but in the case of vitamin A, studies suggest that over-supplementation can actually cause hair loss.
As for the rest, well the rationale for vitamin E is likely also based on deficiency symptoms where low levels of vitamin E have been linked to alopecia. Ditto for vitamin D and zinc.
So What Does This All Mean?
So with all that said, do Sugar Bear Hair gummies work? Well, here's the truth.
Companies like Sugar Bear (along with so many other supplement companies) rely on small truths or bits of research and then extrapolate this to make major claims about the human body like growing beautiful thick air.
Not to mention, 99.99999% of this alleged "evidence" is very clearly correlation based, and not causation. Most of the significant benefits we see in the literature when it comes to taking supplemental vitamins happen when correcting a deficiency. But if you're eating a varied diet, its very possible that the top up in a supplement will do little for the cause.
So- imma say it again for the people in the back, if you're not deficient in these vitamins, you likely don't need to take more of these vitamins.
But how can they get away with these claims?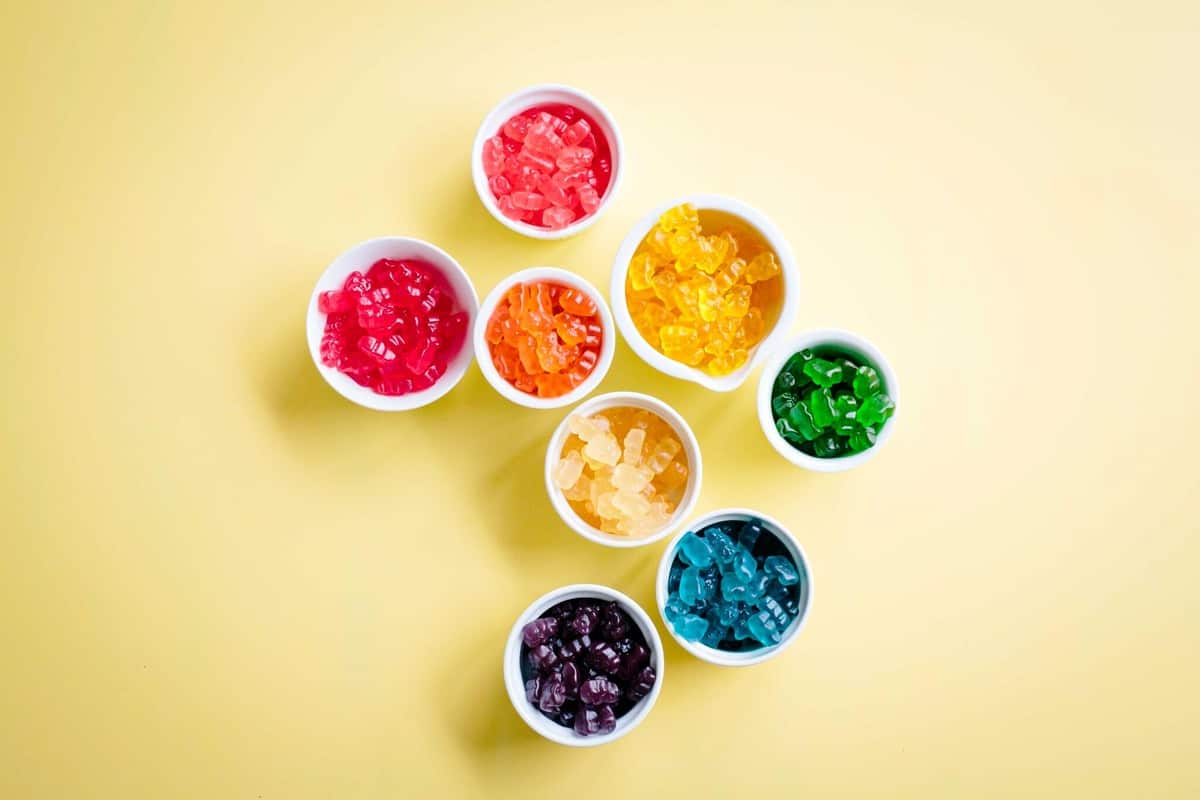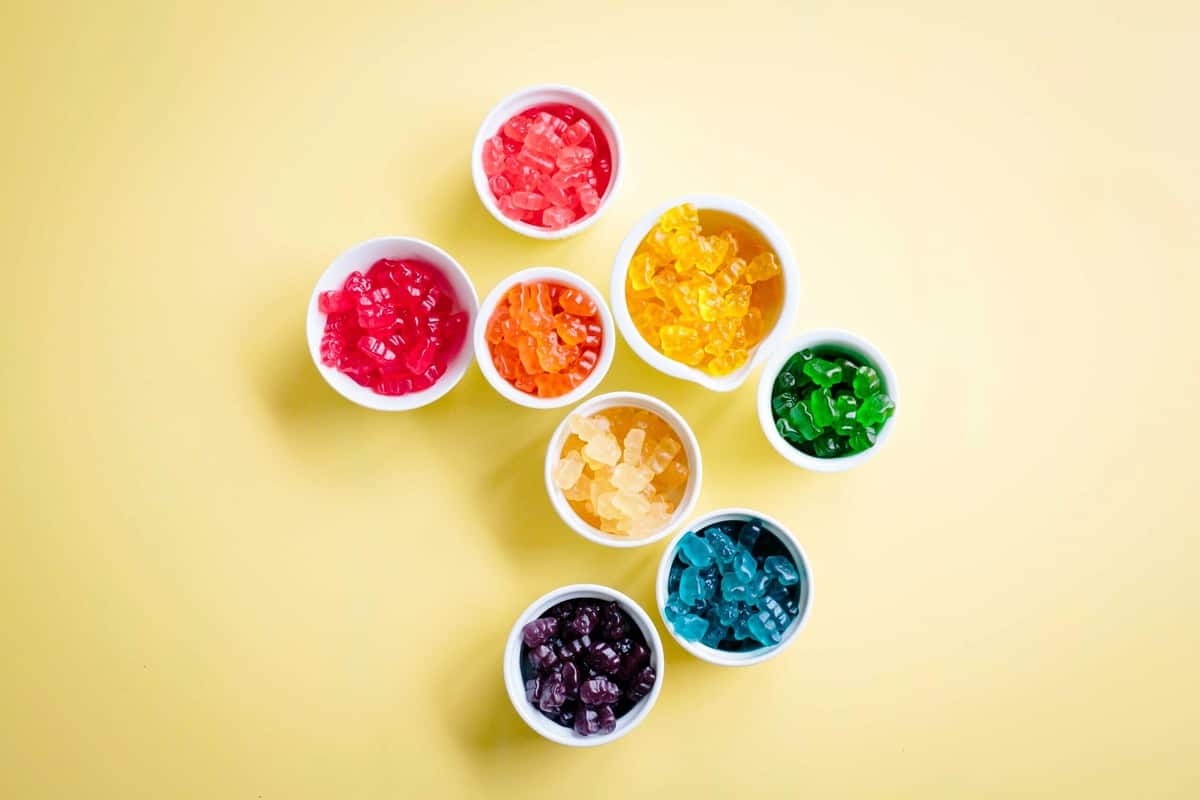 Well, first of all, it says right on the website:
"The statements have not been evaluated by the Food and Drug Administration. This product is not intended to diagnose, treat, cure or prevent any disease. The views and nutritional advice expressed by SugarBearHair are not intended to be a substitute for conventional medical service. If you have a severe medical condition, see your physician of choice. Individual results may vary."
The reality is that the supplement world is kind of the Wild West. In fact, supplement companies can often say almost whatever they want about a product. For example, an FDA rep said this about hair vitamins:
"Since hair growth is a natural human function, you can make the claim the supplement promotes hair growth, but you cannot include a claim about any treatment, such as the product can be used to treat alopecia (hair loss)."
To sum that up, you can make any supplement you want, claim it will do amazing things with no evidence to back that up as long as it does not treat a specific condition. Let that sink in.
Are Sugar Bear Hair Gummies Unsafe?
Not necessarily. But it's important to note that lot of supplements are not well regulated and can therefore contain contaminants. While the website does state that the product is third party tested, it doesn't mention by whom or where. When in doubt, you can check your supplements status by looking them up on third party testing websites like labdoor.com.
The other thing I will mention is that while I love gummy vitamins and I take them myself, you do want to be mindful of how many you take. Unlike a big horse pill, its actually really easy to overeat them and pop them back like candy. So just know that these are not meant to be eaten like candy, and you should still not exceed the recommended dose just because they taste great.
Thankfully the one nutrient that this supplement goes overboard on, biotin, is relatively benign. Likely, the worst that could happen with this supplement is that you pee out all that excess (aka pissing away a bunch of money) and maybe it messes with some blood work numbers. Again, this is why its always important that your health care provider be in the loop on your supplement regime.
Bottom Line
In summary, the Sugar Bear Hair products are likely not harmful for most healthy adults – besides the assault they may do to your wallet. However, it's likely not very necessary or helpful for hair growth unless you have an actual nutrient deficiency and resulting hair loss. In addition, most of these vitamins (especially its star ingredient biotin) are nutrients that most of us get in abundance anyway! Also, if you are experiencing legitimate hair loss, then it's best to speak to your doctor to rule out a bigger problem. Things like thyroid disease, anemia, protein deficiency, malnutrition, alopecia and anxiety are all legitimate health issues related to hair loss, and these should be thoroughly ruled out and treated by your medical team, not self-treated with a gummy vitamin.
More Blog Posts You Might Like
If you found this blog post interesting, here are some others to read next:
Have you tried Sugar Bear Hair gummies or a similar supplement? Did you find that it improved your hair growth? Let me know in the comments!