These three low carb healthy grilled cheese recipes will help you get your cheese fix without the carb load! Bring on the cheese, lovelies!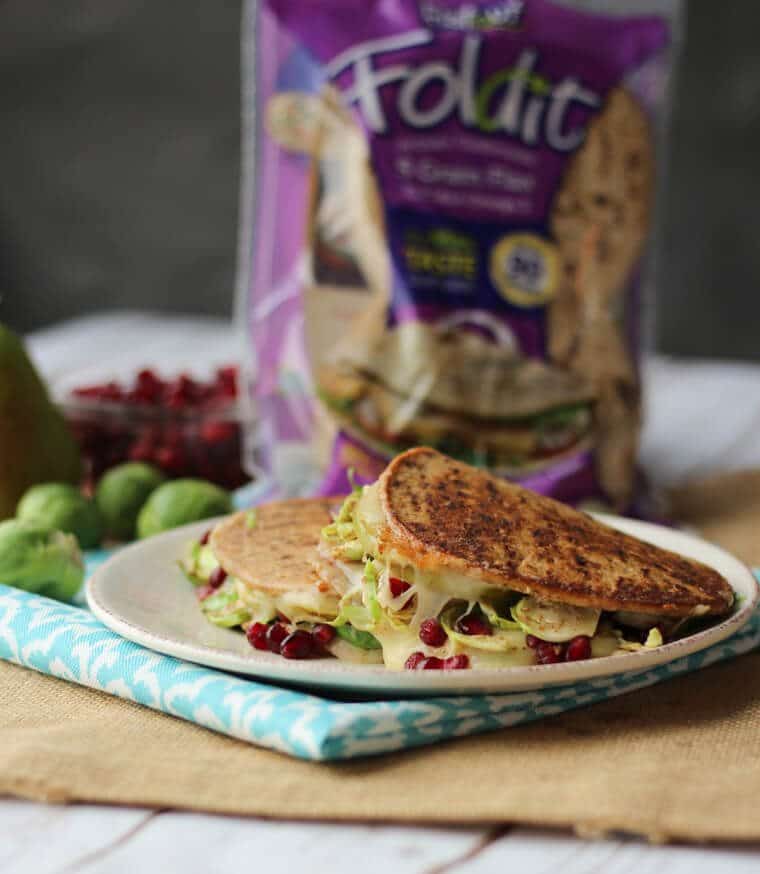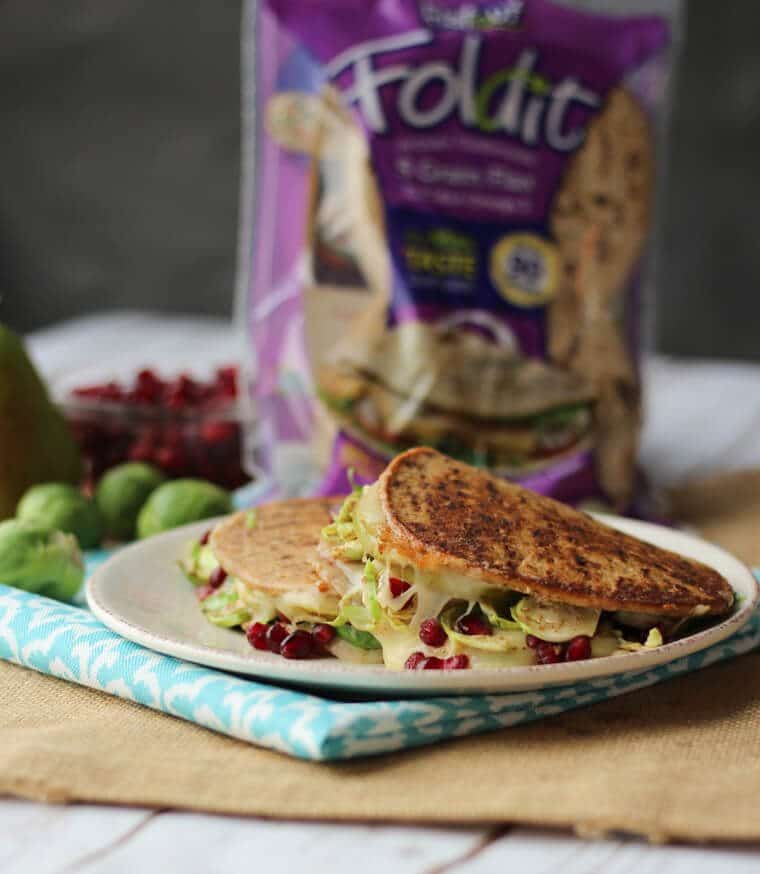 Here's a story my mom likes to tell about my rise to foodie-dom from my picky beginnings as a child. I – like most kids- loved grilled cheese growing up. One day I guess mom may have gotten a little overzealous on the pan-fry action, resulting in slightly overbrowned bread. My response? Mom, WASH my grilled cheese. It's clearly dirty, so please wash it clean. Well, let's just say I learned pretty quickly why you don't put sandwiches under water in the sink.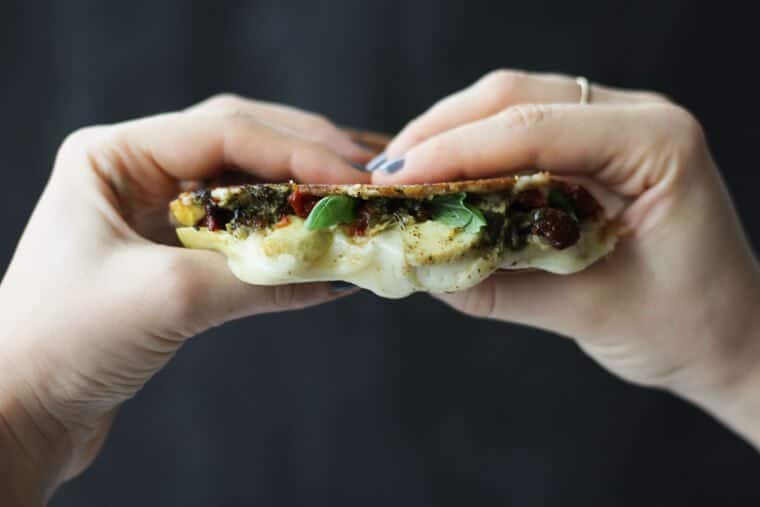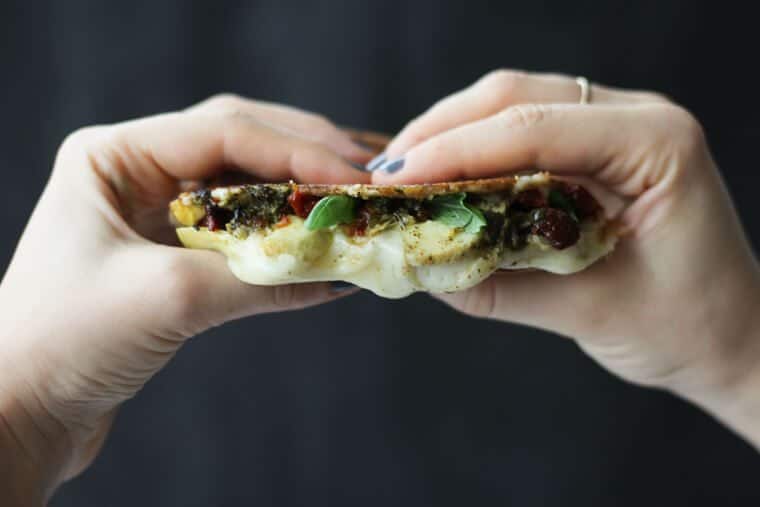 Today I'm still a total grilled cheese fiend. When I'm cooking all day working on recipe development, sometimes the only thing I feel like eating at night is a solid grilled cheese. Of course, I've upgraded from my mother's white bread + Kraft singles combo to a more low carb healthy grilled cheese, but it totally hits the spot.
How to Make Low Carb Grilled Cheese
So grilled cheese is certainly a staple for so many kids, there's no reason we can't make low carb healthy grilled cheese with better ingredients. My calorie and carb-slashing secret is to use Flatout Foldit Flatbreads in place of the two thick slices of bread. Each of these have around 100 calories (yes for both sides of the sandwich), 3-7 grams of fibre and 6-10 grams of protein. They make awesome sandwiches (among a million other things like pizzas, bieber tails, egg cups and more), so why not turn them into the base for my low carb healthy grilled cheese?
Grilled cheese is one of those culinary standards that you just need to master, and the sky is the limit when it comes to choosing your yummy add-ins. I switch it up depending on what I have in the fridge but check out my three favourite low carb healthy grilled cheese recipes.
Fig & Brie Grilled Cheese
A mouthwatering combination of sweet figs, creamy brie, spicy arugula and crunchy walnuts make this one of my all time favourite low carb healthy grilled cheese recipes.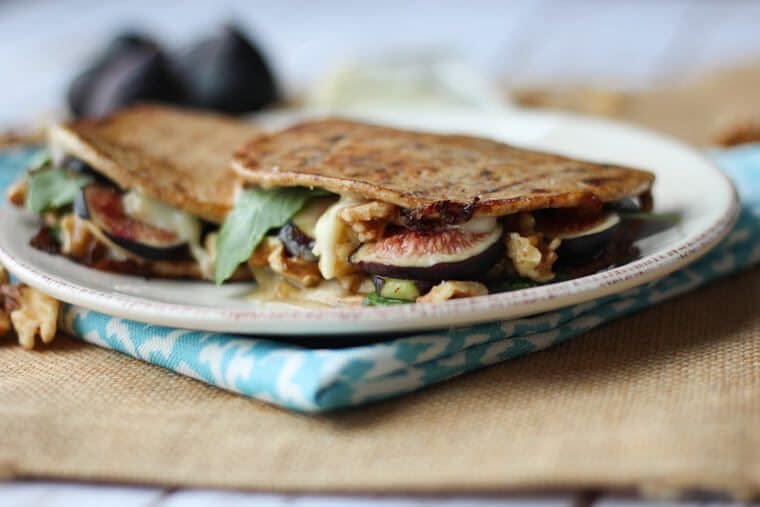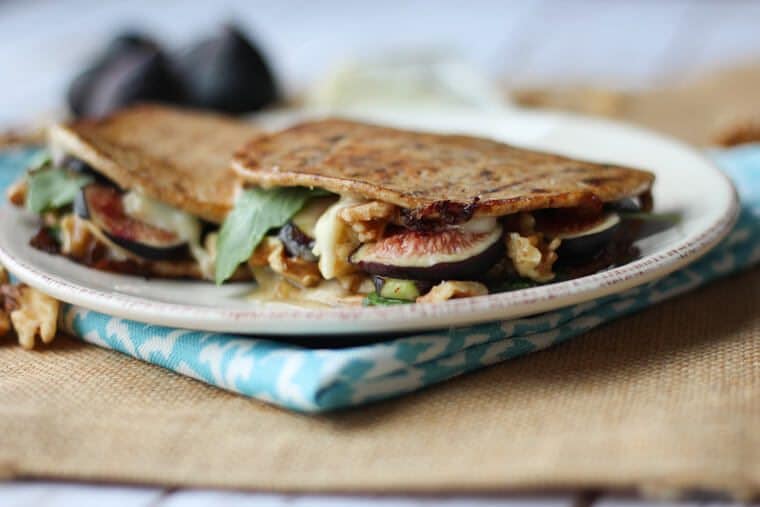 Brussel Sprout & Pear Grilled Cheese
I'm kinda obsessed with Brussels sprouts and the combination with sweet pear, spicy mustard, sprightly pomegranate and sharp Havarti is a must do grilled cheese.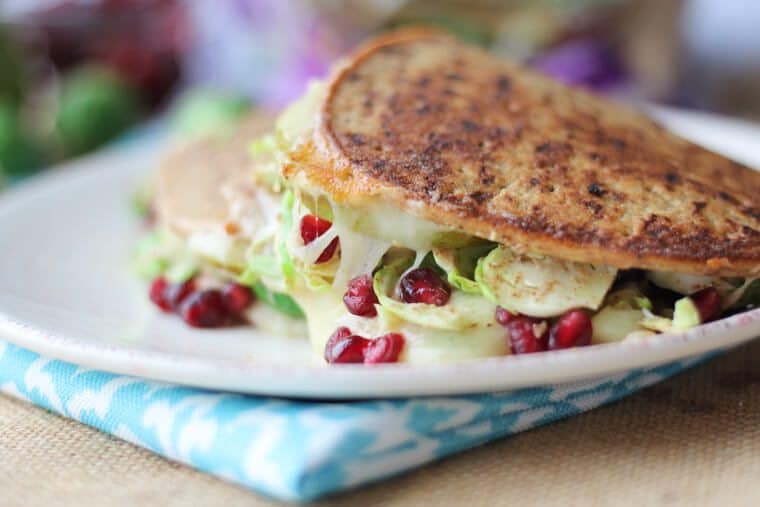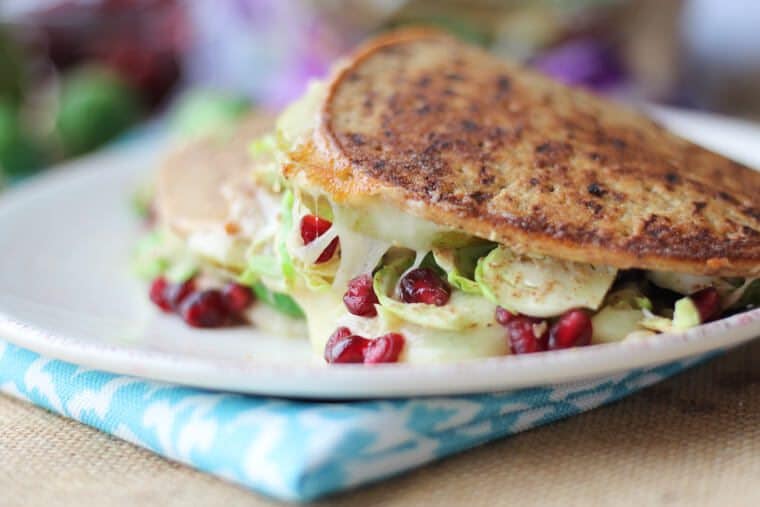 Artichoke & Pesto Grilled Cheese
For my savoury food lovers, this grilled cheese recipe offers a burst of salty, nutty and cheesy flavour in every bite.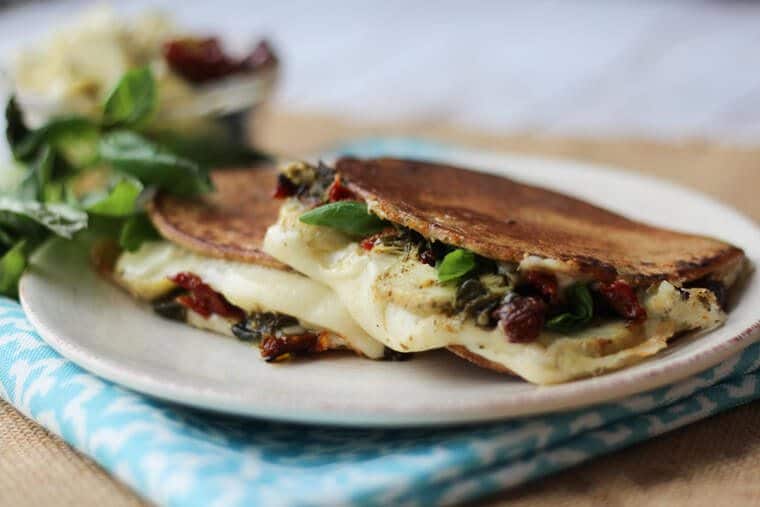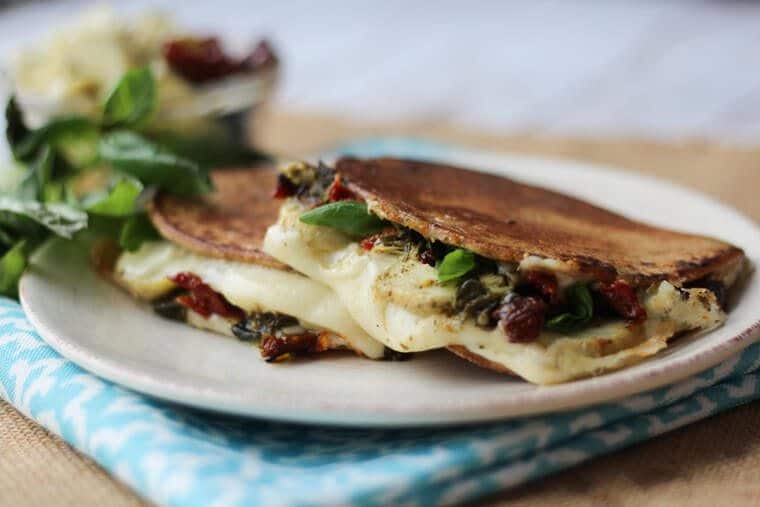 So tell me:
What ingredients would you put in your grilled cheese? Have you tried Flatout Foldits yet? Leave me a comment below with some of your thoughts!

Disclaimer: These recipes were developed in paid partnership with Flatout, however, as always, all opinions are genuine.
Updated on October 4th, 2021