I share the 411 on intermittent fasting for athletes and exercise. Does this diet enhance or hinder your performance, and fitness level?
Real talk, I LOVE working out. The adrenaline, focus, the satisfying post-workout "I did it!" feeling….there's really nothing like a good sweat sesh. Who's with me? One thing that really helps me get the most out of my workouts is proper nutrition. No surprise there folks, as what you eat can have a HUGE impact on your endurance, performance and recovery (read about the best foods to eat pre and post workout here).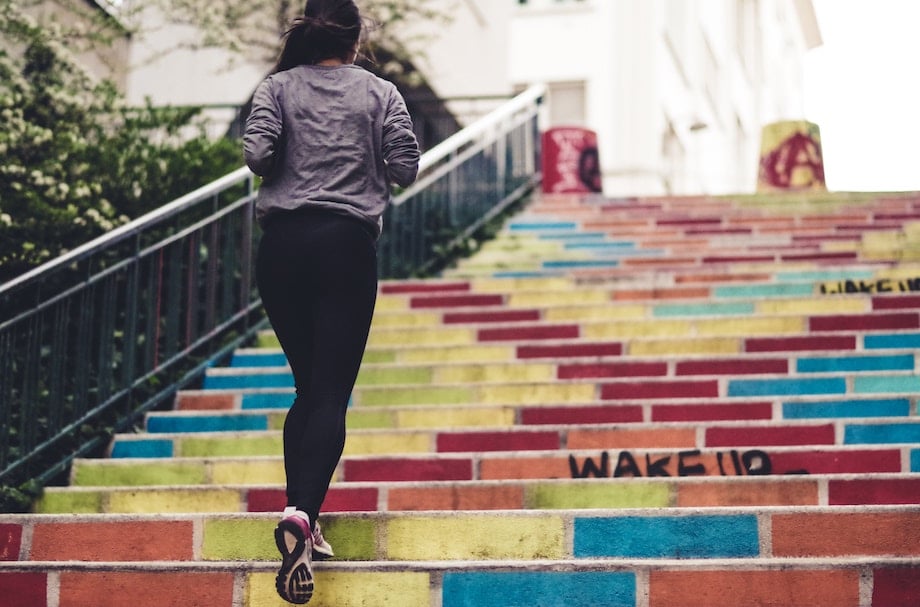 Recently, when it comes to exercise and athletic performance, I've noticed an increased interest in practicing intermittent fasting (IF). What is intermittent fasting, you ask? A few months ago, I wrote a blog post on what it entails and what it means for weight loss and your health, so check it out for an extensive breakdown. To quickly recap, in most intermittent fasting diets, you eat all your calories in a smaller time window (usually 8 hours), and you fast for the remainder of the day (usually 16 hours). For most people, this means skipping breakfast and having an earlier dinner, though it could be a lot more extreme depending on the regime you choose.
In light of the public interest and countless message boards debating the potential benefits and consequences of intermittent fasting for athletes and exercises in particular, today we're gonna dig deep into the evidence and shed some light on how intermittent fasting can impact your performance and fitness.
Intermittent Fasting for Athletes and Exercise
Ramadan Fasting in Athletes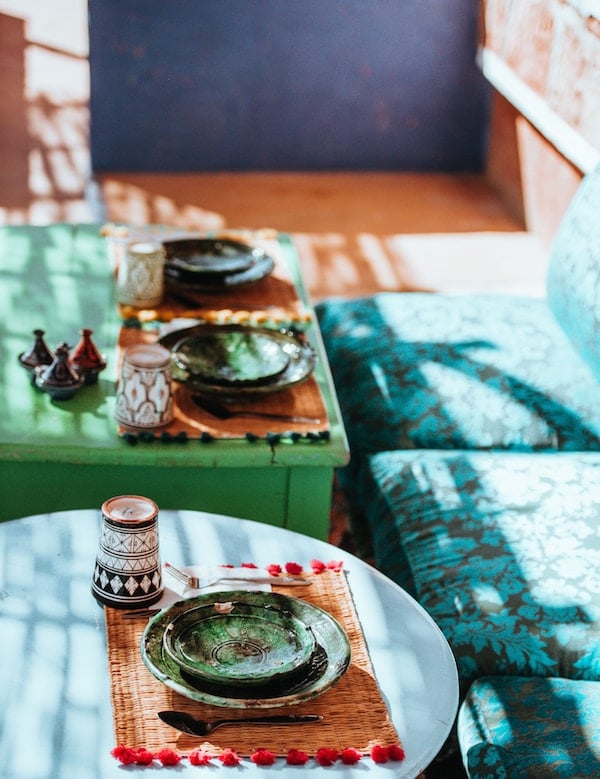 Before we jump into the specifics, let's start from the beginning with the OG of fasting: Ramadan. This marks the most sacred month of the year in Islam, where strict fasting from all foods and even liquids is observed from sunrise to sunset.
Since this has been around for so long, there's been countless studies done on Ramadan's effect on athletes. Depending on where you are in the world and how much sunlight you get in a day, the fasting period can range anywhere from 11-16 hours. If you're counting, these no-food periods are quite comparable to intermittent fasting. So how did the athletes fair during their month of daily fasting? I don't know about you, but I'd be SUPER frustrated and straight up pissed. Apparently, I'm not the only one: this review found that athletes practicing Ramadan fasting reported feelings of fatigue and stress, and this study found similar subjective feelings in young football players. Â Not surprised in terms of the emotional effect, however, sport is usually performance-based and overall, the evidence shows no difference in physical performance in Ramadan fasting athletes. Perhaps it's due to making a strong effort to maintain proper nutrition? This study of 734 athletes found that though most waking hours were spent fasting, almost half of the athletes maintained the same caloric intake as their pre-fasting period, fuelling them with proper amounts of energy. Sports equates to bucketloads of sweat, so obviously hydration is also super important. Three quarters of athletes reported drinking more fluids than they usually do outside of Ramadan month. Super interesting, and I'm wondering if they made an extra effort to compensate?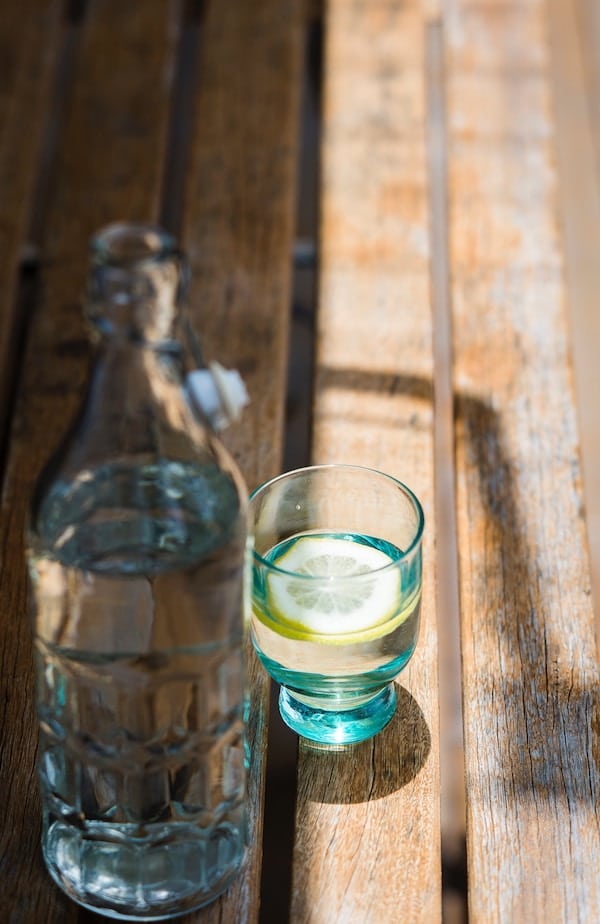 Though feelings of stress are commonly reported, the athletes stayed mentally sharp and on their A-game. This team studied an elite karate group and found their reaction time and neuromuscular performance were unaffected from Ramadan fasting. A few years later, another study compared athletes' muscular endurance pre-Ramadan vs. two weeks and four weeks into their fasts, and found that muscular force and endurance were pretty much unchanged. However, it's important to note that they emphasized the importance of maintaining the same high-level training throughout Ramadan to prevent "detraining", which would have a negative impact on performance.
So it seems that even though athletes felt more stressed and fatigued (understandably so), the general consensus with the physical evidence is that Ramadan fasting has a very small impact on exercise performance. This study concluded that so long as athletes take proper care of their nutrition, hydration and sleep prior to Ramadan and keep up with their normal training routine, they're good to go.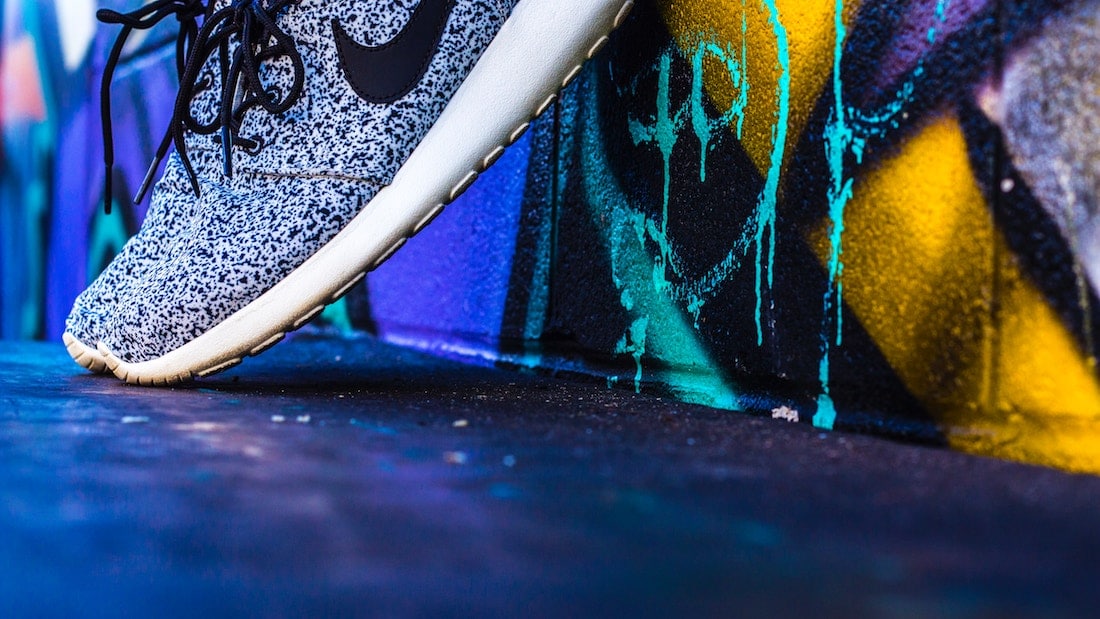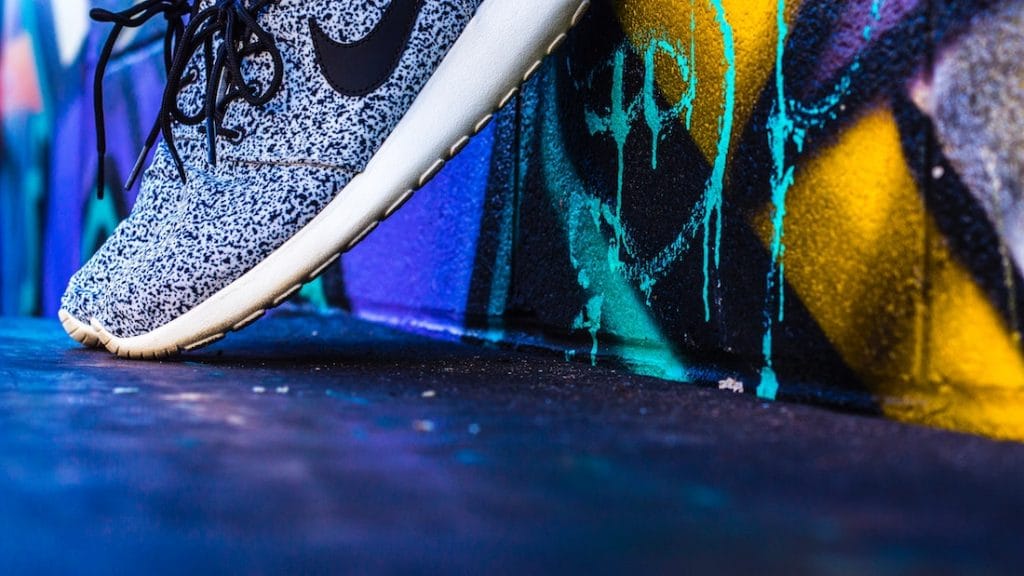 However, it's super important to note that most of these studies were conducted in a super controlled test environment (aka athletes were hooked up to machines and all that jazz). In a competitive sport environment, there are so many other factors that could interact with fasting which could affect performance. For example, perhaps outdoor heat can affect the hydration status or calories burned? These are yet to be explored, and we do need more real-life studies in real-life settings that take into account the multitude of challenges of competitive sport events. Isn't that always the case with research? As always, we need to see more before drawing conclusions.
Intermittent Fasting in Athletes: Metabolic Changes
Increased Insulin Sensitivity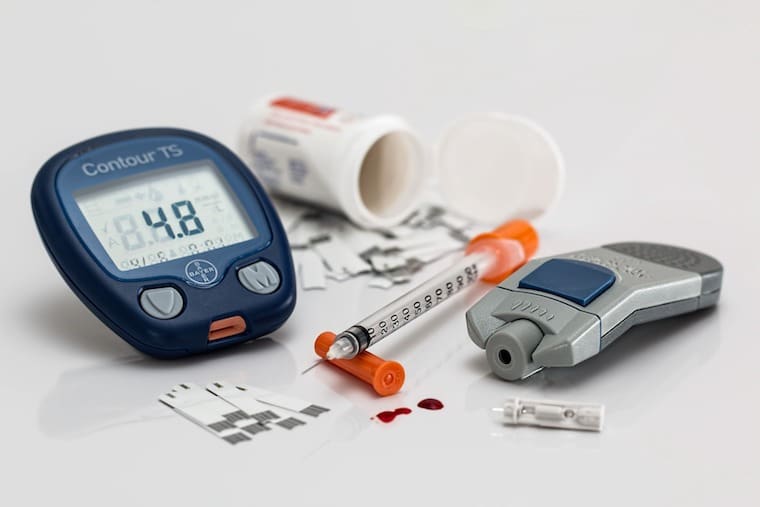 One of the most prominent improvements found from the intermittent fasting diet is improved insulin sensitivity. I've previously talked about this review of some studies reporting a reduction in percentage body fat and HbA1C with an intermittent fasting diet (compared to a continuous energy restriction diet). It seems that when we zero in on intermittent fasting during training sessions in athletes, the results are similar, if not even more pronounced! This study found that training while fasting (vs. while fed) facilitated higher muscular adaptations that led to improved glucose tolerance and insulin sensitivity. However, it's noted that this was most prominent in athletes who ate a high-calorie, fat-rich diet. Since a high-fat diet isn't really a requirement for intermittent fasting, it'll be interesting to see a similar study conducted in high-carb diets or just regular diets following the standard macronutrient ranges.
Thankfully, this team filled in the blank and compared fasting athletes with high-carb athletes. Results? Very similar – fasting athletes had reduced glycogen breakdown during exercise, and some research has linked high levels of glycogen with insulin resistance. So, following that association, fasting athletes with reduced glycogen levels in their bodies can mean increased insulin sensitivity. Makes sense?
Increased fat metabolism
When fasting and exercising on an empty stomach, overall studies have shown that your body metabolizes more fat and becomes progressively better at doing so with increasing levels of physical intensity. This study found that during physical activity in a fasted state, athletes used less carbohydrates for energy and burned more fat instead, shown through higher circulating fatty acids and ketone bodies in the blood. This indicates that their bodies are burning fat for fuel. This notion is further supported by this team of researchers who found that fat utilization within the first 30 minutes of exercise was greater in their fasting athletes compared to fed ones.
However, these studies show only a small increase in insulin sensitivity and fat metabolism, and when we look at the big picture, you may be wondering, "So what?" How does this actually apply in a tangible way to our lives? Do these metabolic changes directly affect athletic performance?
Impact of Intermittent Fasting on Athletic Performance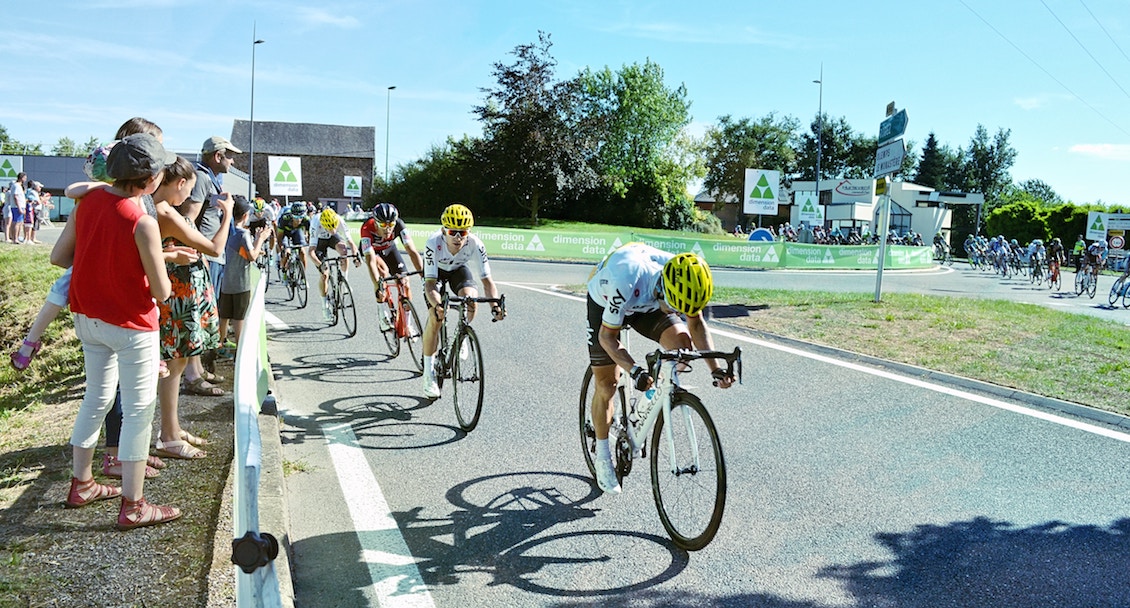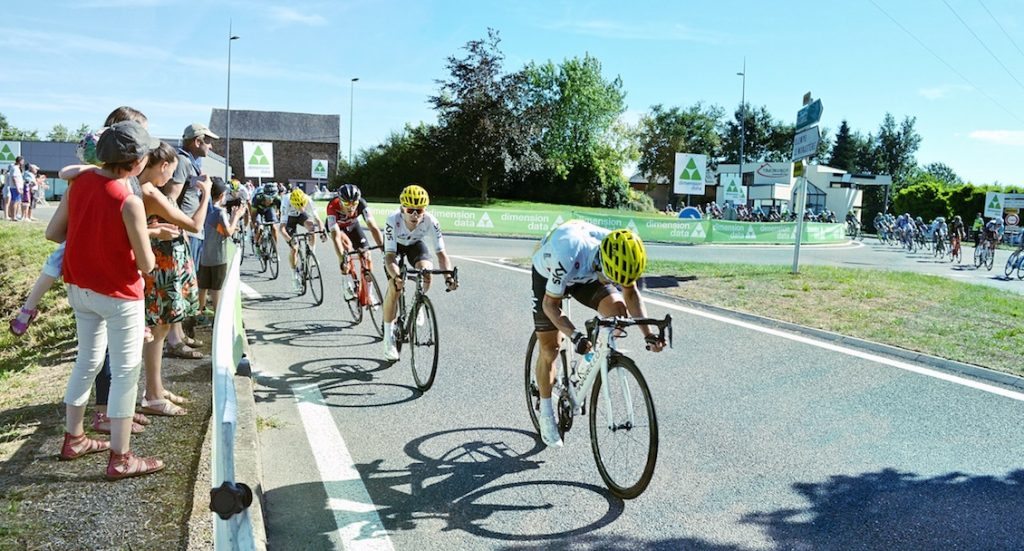 So now that we know how intermittent fasting can affect athletes' metabolisms, you may be wondering what are the performance outcomes that we can expect to see on a day-to-day basis. Â Well, the overall research was found to be similar to that of Ramadan fasting, meaning that intermittent fasting had an overall small impact on athletic performance.
This study actually paired overnight fasting plus caloric restriction in cyclists, and not only did they have the same endurance performance, but their power-to-weight ratio actually improved! It'd be interesting to see how the results may have differed if they only focused on overnight fasting. Another study focused on men after 12 weeks of time-restricted fasting (aka intermittent fasting) and measured a bunch of different outcomes. The ones related to physical activity found no difference in muscle power output in both young and old men. Finally, this randomized control trial (a very high-quality level of research study) found that time-restricted feeding did not negatively affect lean mass retention or muscular function in young men doing resistance training.
Growth Hormone and Impact on Athletic Performance
However, there's some misconceptions I want to clear the air about. Growth hormone (GH) is a controversial topic in the competitive sport world, as research has shown that it can increase lean body mass, leading to many athletes taking a synthetic version for a competitive advantage. Interestingly, there's some evidence showing that your body's natural production GH increases during intermittent fasting, leading many to believe that intermittent fasting can improve overall athletic performance. However, an increase in growth hormone and potential increase in lean body mass doesn't automatically mean you'll be faster and stronger. A comprehensive review on this topic looked at all the up-to-date studies on this and concluded that although yes, GH increases lean body mass, it doesn't improve strength, and may even reduce exercise capacity.
Intermittent Fasting Improving Post-Exercise Recovery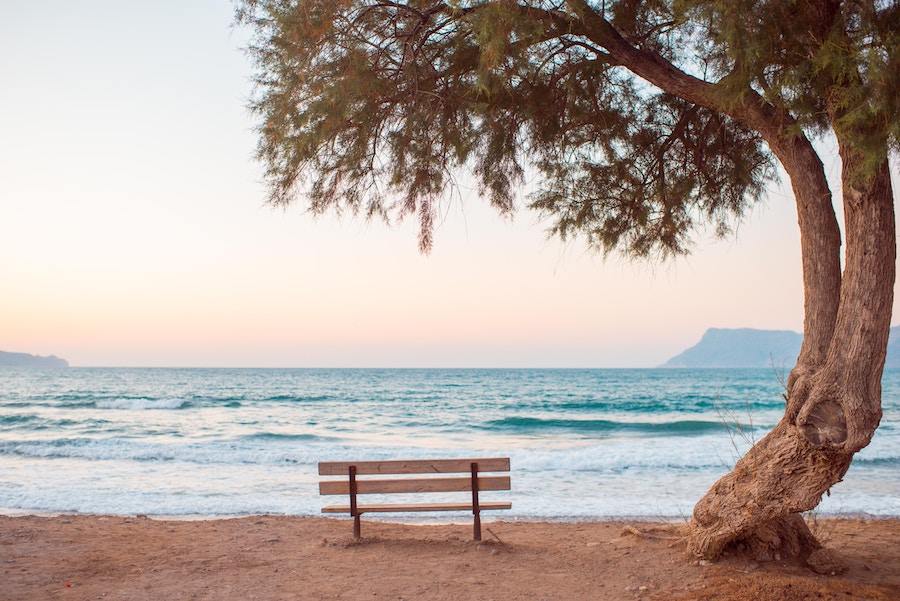 So after the exercise and performance, then comes the recovery period. Ah, sweet recovery, where athletes get to rest and restore. This period is not only a nice psychological break from the intensity of sports but also a very important time for the body to repair and strengthen itself. So now that we've discussed how intermittent fasting can impact metabolism during exercise and athletic performance, let's talk about its effects during the recovery phase.
This study suggests that endurance training in a fasted state may be beneficial during the recovery period, as it can facilitate more rapid re-activation of muscle protein translation, which means that the muscle repairs itself quicker than it would under normal, non-fasting circumstances. Another study done in 2009 found similar results, focusing specifically on resistance training. An hour after lifting weights in a fasted state, levels of p70s6 kinase, which indicates muscle growth, were found to have doubled, compared to those who lifted weights in a fed state. So based on this early research seems that intermittent fasting may be an aid in rapid recovery.
Does Intermittent Fasting Increase Iron Deficiency Risk in Athletes?
Iron is an essential component in your red blood cells that help transport oxygen to different muscles during exercise. Athletes actually have an increased risk of iron deficiency and this is especially true in female athletes who also have to account for loss of blood through their monthly visit from aunt flow!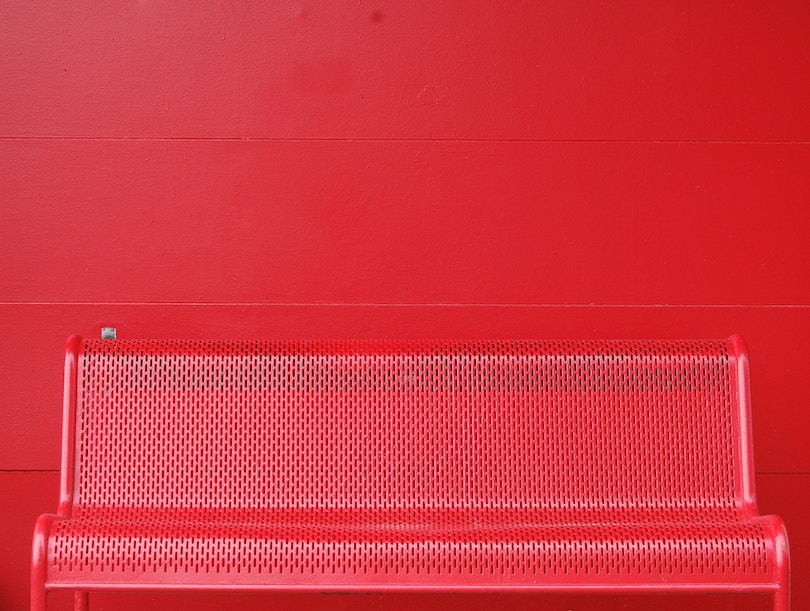 To understand how this relates to intermittent fasting, we have to first understand how iron is absorbed in our bodies. A hormone called hepcidin is a key regulator of iron absorption. When hepcidin levels are high, iron absorption is low, potentially due to inflammation. The female athletes in this study had higher hepcidin levels during intensive training season, despite the fact that they ate more iron-rich foods. So it seems that higher intensity level training is linked to higher hepcidin levels, and therefore lower iron, putting some athletes at increased risk for anemia.
Unfortunately, this phenomenon of athletes and low iron stores clashes directly with intermittent fasting due to timing issues.
The typical best practice for iron intake in athletes at risk is morning because hepcidin will be lowest and (iron) absorption will be the best. Later in the day they've been training and inflammation will affect intake plus they'll usually be having their dairy around that time so the calcium will limit iron absorption too, says Kevin Iwasa-Madge, RD and owner of iMadgen Nutrition. The best window of opportunity for peak iron absorption is in the mornings, but intermittent fasting follows a skip-breakfast approach on most days.
Clearly, athletes are already at a higher risk for iron-deficiency and anemia, and intermittent fasting can increase that risk.
How to Safely Practice Intermittent Fasting: Action Plan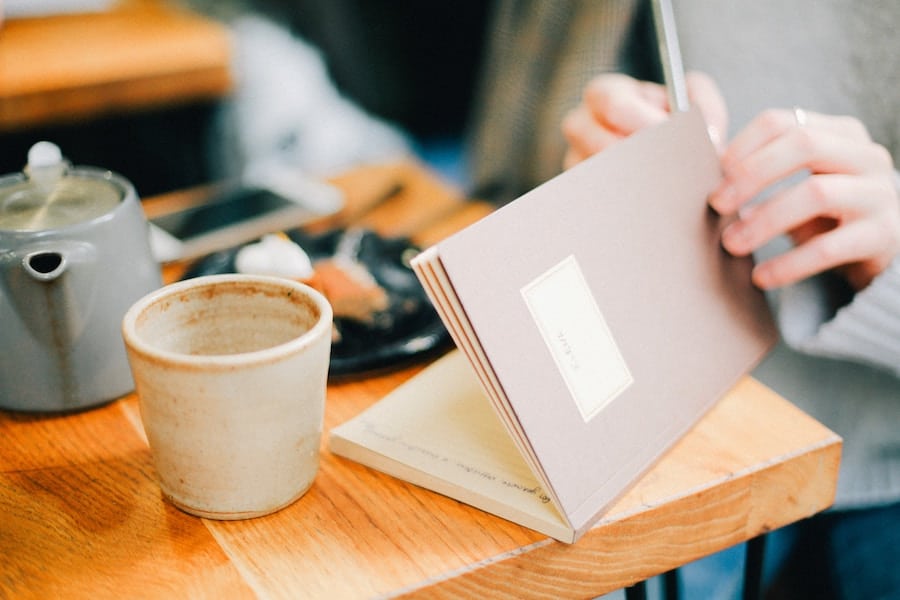 So – what if you still want to do intermittent fasting as an athlete or exercise lover? Here's how to do it safely.
A lot of it really just boils down to ensuring that you get enough calories and nutrients in the period of time that you do eat. These are the main things to keep in mind if you do choose to make an informed decision to follow intermittent fasting:
Hydrate, hydrate, hydrate. I don't need to preach the benefits of water, but I do need to say that about 20% of our daily water intake comes from food, and we're more likely to be reminded to drink water during structured meal times. So on fasting days your risk of dehydration may be higher from the lack of water-containing food intake during the mornings, and the cues for you to drink water with meals. So be mindful of staying hydrated, especially if you're an athlete training all day!
Don't treat eating periods as a "free for all". Look, I'm all about the occasional indulgence, but if improved metabolism and performance outcomes are your goals for intermittent fasting, then it's best not to treat the shortened eating periods as "binge fests". It's hard I know. If I were to go a whole morning and afternoon without any food, you can bet I'd be reaching for that slice of chocolate cake at first chance (this is one of the reasons why I don't recommend the diet for the general population). But remember, the only difference between intermittent fasting and a regular eating pattern are the time windows, not the actual food you put in your mouth. So on that note…
Make every bite count. Since the time period where you can eat is shortened, it's super important to make sure that your meals are filled with the good ole' protein, healthy fat and fibre. This means lean proteins like chicken or fish, whole grains and avocados, seeds and nuts. I know, I know, this is where I get into the old-fashioned dietary advice that you've heard a million times, but it's so true and important to keep in mind, especially as a fasting athlete.
So there you have it! Today we chatted about intermittent fasting for athletes and exercise and I hope it was helpful to you.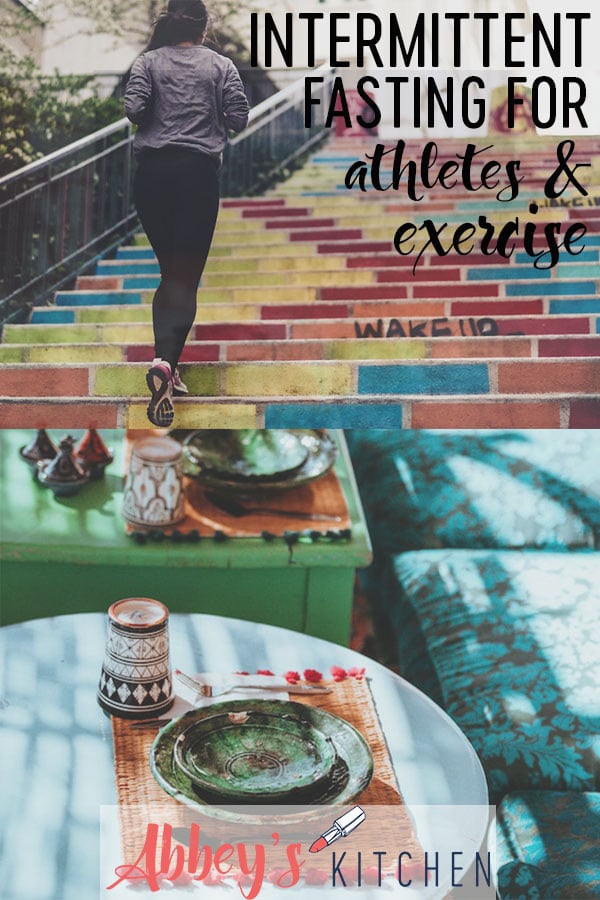 So now I'd love to hear from you.
Have you tried intermittent fasting as an athlete or while exercising?
Did you notice any changes in your energy and performance?
Leave me a comment below!
Contribution by:
RD2B Trista Chan
RD Kevin Iwasa-Madge
Updated on August 10th, 2020