I share the 411 on intermittent fasting and working out and whether or not it can enhance or hinder athletic performance and fitness level.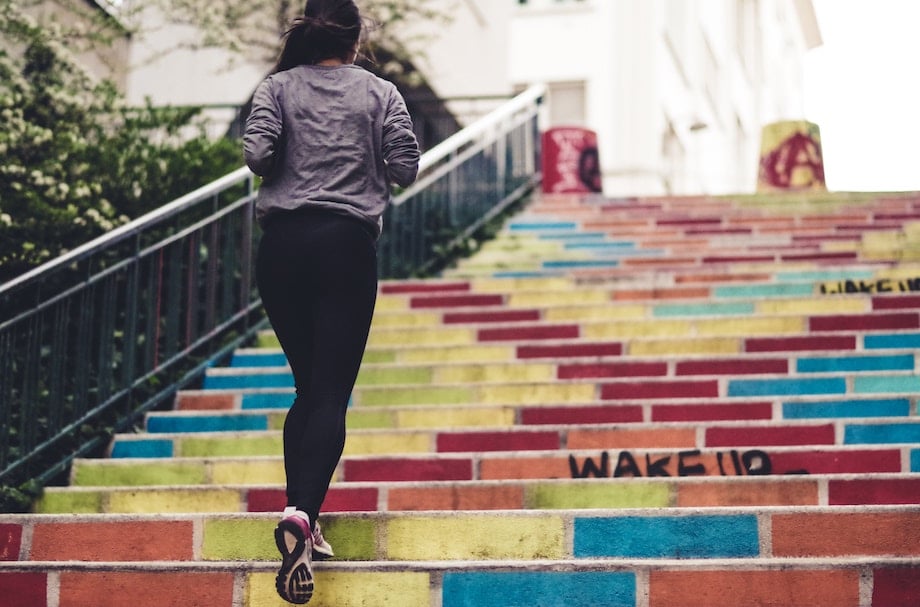 When it comes to exercise and athletic performance, I've noticed an increased interest in practicing intermittent fasting (IF). Intermittent fasting involves eating all your calories in a smaller time window (usually 8 hours), and fasting for the remainder of the day (usually 16 hours). For most people, this means skipping breakfast and having an earlier dinner, though it could be a lot more extreme depending on the regime you choose.
In light of the public interest and countless message boards debating the potential benefits and consequences of intermittent fasting and working out, today we're gonna dig deep into the evidence and shed some light on how intermittent fasting can impact your performance and fitness.
Intermittent Fasting and Working Out
Ramadan Fasting in Athletes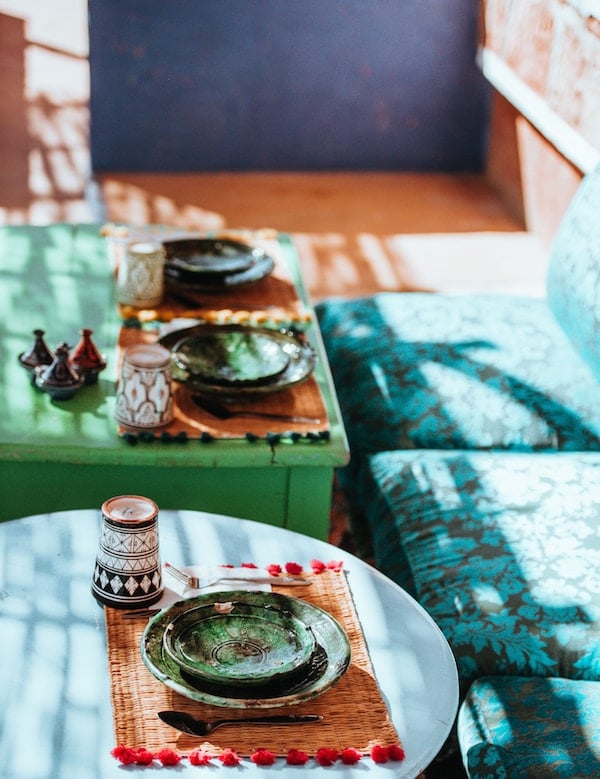 Before we jump into the specifics, let's start from the beginning with the OG of fasting: Ramadan. This marks the most sacred month of the year in Islam, where strict fasting from all foods and even liquids is observed from sunrise to sunset.
Since this has been around for so long, there's been countless studies done on Ramadan's effect on athletes. Depending on where you are in the world and how much sunlight you get in a day, the fasting period can range anywhere from 11-16 hours. If you're counting, these no-food periods are quite comparable to intermittent fasting. So how did the athletes fair during their month of daily fasting?
A 2016 review found that athletes practicing Ramadan fasting reported feelings of fatigue and stress. We are not surprised of the emotional effects of fasting. However, when it comes to the physical effects of fasting, the evidence shows no difference in physical performance in Ramadan fasting athletes. Perhaps it's due to making a strong effort to maintain proper nutrition?
One study on 734 athletes found that though most waking hours were spent fasting, almost half of the athletes maintained the same caloric intake as their pre-fasting period, fuelling them with proper amounts of energy. Sports equates to bucketloads of sweat, so obviously hydration is also super important. Three quarters of athletes reported drinking more fluids than they usually do outside of Ramadan month.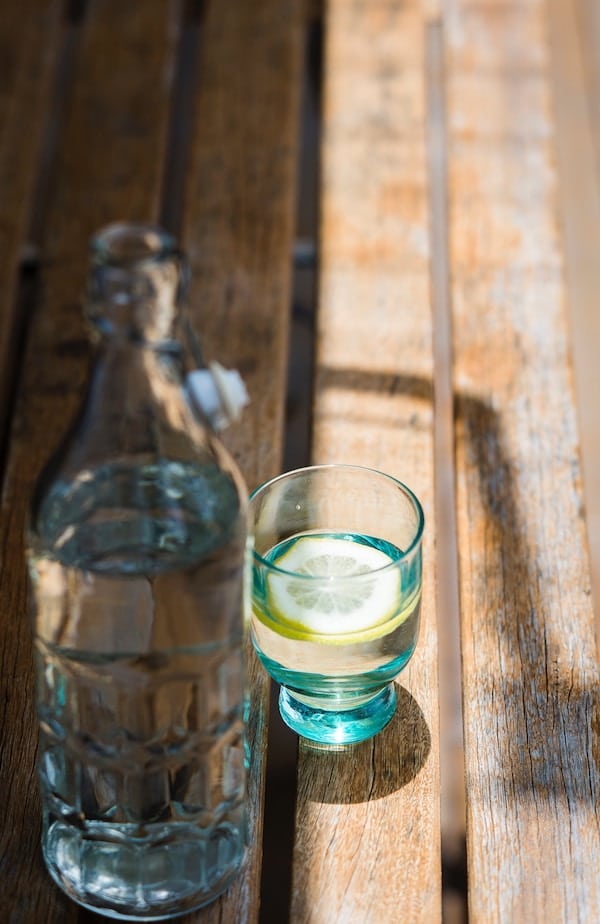 Though feelings of stress are commonly reported, the athletes stayed mentally sharp and on their A-game. One study looked at the effects of fasting on an elite karate group and found their reaction time and neuromuscular performance were unaffected from Ramadan fasting.
A few years later, another study compared athletes' muscular endurance pre-Ramadan vs. two weeks and four weeks into their fasts, and found that muscular force and endurance were pretty much unchanged. However, it's important to note that they emphasized the importance of maintaining the same high-level training throughout Ramadan to prevent "detraining", which would have a negative impact on performance.
So it seems that even though athletes felt more stressed and fatigued (understandably so), the general consensus with the physical evidence is that Ramadan fasting has a very small impact on exercise performance. It seems as though so long as athletes take proper care of their nutrition, hydration and keep up with their normal training routine, they're good to go.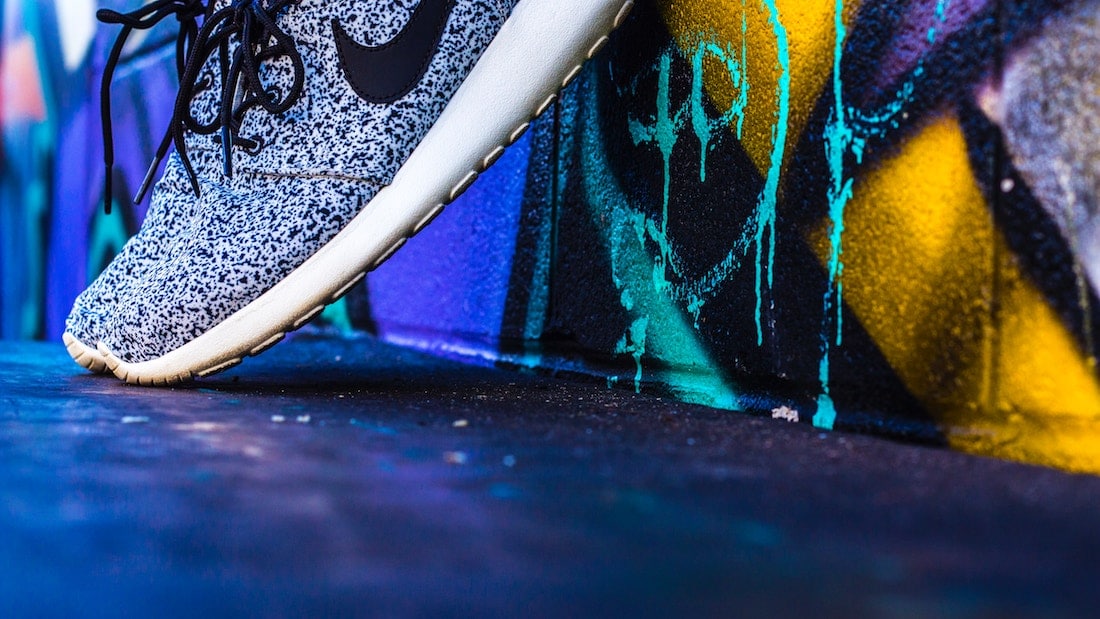 However, it's super important to note that most of these studies were conducted in a super controlled test environment (aka athletes were hooked up to machines and all that jazz). In a competitive sport environment, there are so many other factors that could interact with fasting which could affect performance. For example, perhaps outdoor heat can affect the hydration status or calories burned? These are yet to be explored, and we do need more real-life studies in real-life settings that take into account the multitude of challenges of competitive sport events. Isn't that always the case with research? As always, we need to see more before drawing conclusions.
Metabolic Changes
Increased Insulin Sensitivity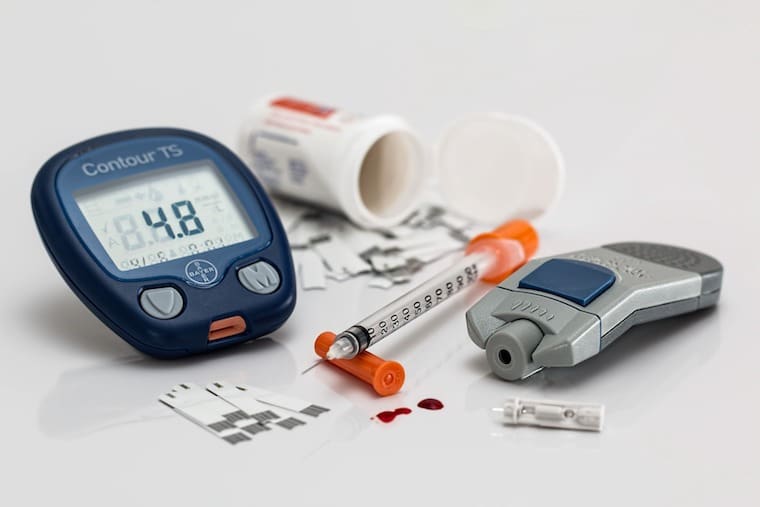 One of the most prominent improvements found from intermittent fasting is improved insulin sensitivity. For example, one 2017 review reported a reduction in blood sugar levels while intermittent fasting (compared to a continuous energy restriction diet). It seems that when we zero in on intermittent fasting and working out, the results are similar, if not even more pronounced!
Research has found that intermittent fasting and working out facilitates higher muscular adaptations that lead to improved glucose tolerance and insulin sensitivity. However, it's noted that this effect appears to be more prominent in individuals who ate a high-calorie, fat-rich diet.
On the other hand, one study compared fasting athletes with high-carb athletes and found very similar results – fasting athletes had reduced glycogen breakdown during exercise. In addition, some research has linked high levels of glycogen with insulin resistance. So, following that association, fasting athletes with reduced glycogen levels in their bodies can mean increased insulin sensitivity. Makes sense?
Increased fat metabolism
When fasting and exercising on an empty stomach, overall studies have shown that your body metabolizes more fat and becomes progressively better at doing so with increasing levels of physical intensity. One study found that intermittent fasting and working out led to increased fat metabolism (aka fat is being used for fuel as opposed to glucose).
In addition, research suggests that fat utilization within the first 30 minutes of exercise is greater in fasting athletes compared to fed ones.
Impact of Intermittent Fasting on Working Out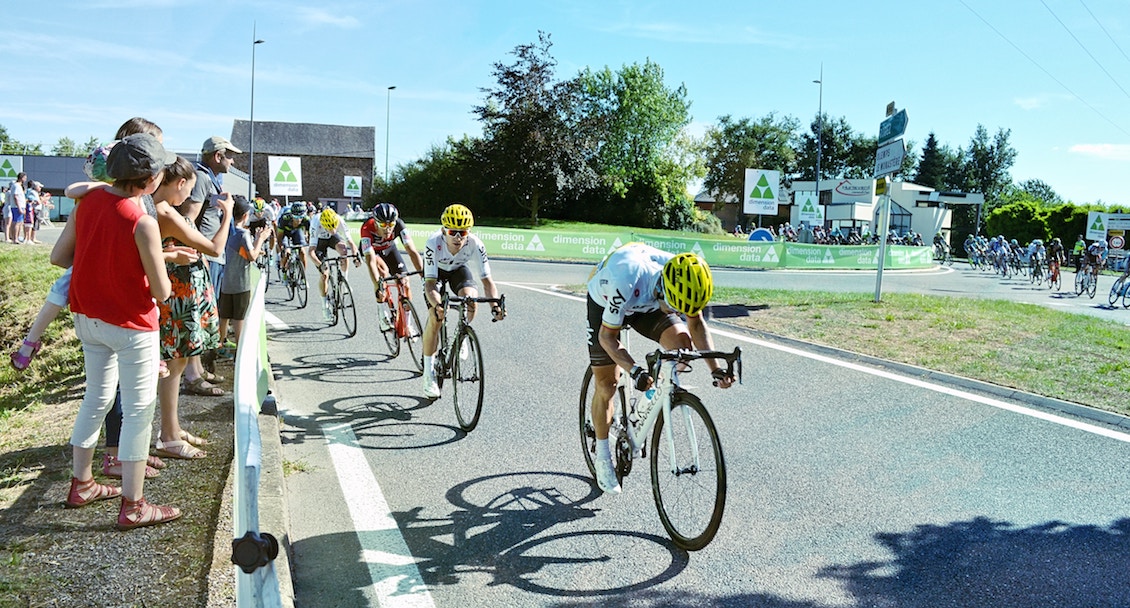 When it comes to intermittent fasting and exercise performance, the overall research is similar to that of Ramadan fasting – meaning that intermittent fasting has an overall small impact on athletic ability.
One study took a look at overnight fasting plus caloric restriction in cyclists, and found that not only did they have the same endurance performance, but their power-to-weight ratio actually improved!
Another study focused on men after 12 weeks of intermittent fasting and found no difference in muscle power output in both young and old men. Similarly, a 2018 randomized control trial found that intermittent fasting did not negatively affect lean mass retention or muscular function in young men doing resistance training.
However, a recent 2020 review found mixed results on the effects of intermittent fasting and muscle strength. For example, some studies reviewed reported subtle increases in grip strength, vertical jump, and overall muscle strength. While other studies found no significant change in strength. This same review also stated that Ramadan fasting could cause aerobic impairments such as decreased aerobic capacity.
With that said, we still need more research on intermittent fasting and working out to get a clear picture of its impacts on athletic performance, strength, and endurance.
Growth Hormone and Impact on Athletic Performance
Growth hormone (GH) is a controversial topic in the competitive sport world, as research has shown that it can increase lean body mass, leading to many athletes taking a synthetic version for a competitive advantage. Interestingly, there's some evidence showing that your body's natural production of GH increases during intermittent fasting, leading many to believe that intermittent fasting can improve overall athletic performance.
However, an increase in growth hormone and potential increase in lean body mass doesn't automatically mean you'll be faster and stronger. A comprehensive review on this topic looked at all the up-to-date studies on this and concluded that although yes, GH increases lean body mass, it doesn't improve strength, and may even reduce exercise capacity.
With that in consideration, while intermittent fasting may help to increased growth hormone and thereby body mass – it may not necessarily improve strength and exercise capacity. Like we said, more research is needed in this area to get a clear picture of the relationship between intermittent fasting and physical markers of strength.
Intermittent Fasting Improving Post-Exercise Recovery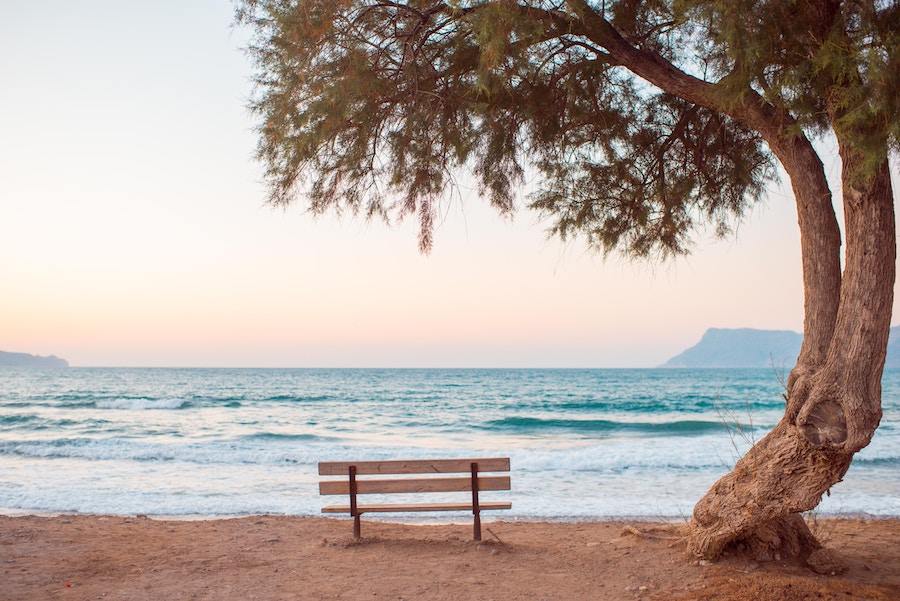 So now let's talk about the effects intermittent fasting during the recovery phase. Some research suggests that intermittent fasting and working out (specifically endurance training) may be beneficial for the recovery period, as it can facilitate more rapid re-activation of muscle protein translation. This means that the muscle repairs itself quicker than it would under normal, non-fasting circumstances.
Another study done in 2009 found similar results for resistance training while intermittent fating. An hour after lifting weights in a fasted state, levels of p70s6 kinase (which indicates muscle growth) were found to have doubled, compared to those who lifted weights in a fed state. So based on this early research it seems that intermittent fasting and working out may be an aid in rapid recovery.
Does Intermittent Fasting Increase Iron Deficiency Risk in Athletes?
Iron is an essential component in your red blood cells that help transport oxygen to different muscles during exercise. Athletes actually have an increased risk of iron deficiency and this is especially true in female athletes who also have to account for loss of blood through their monthly visit from aunt flow!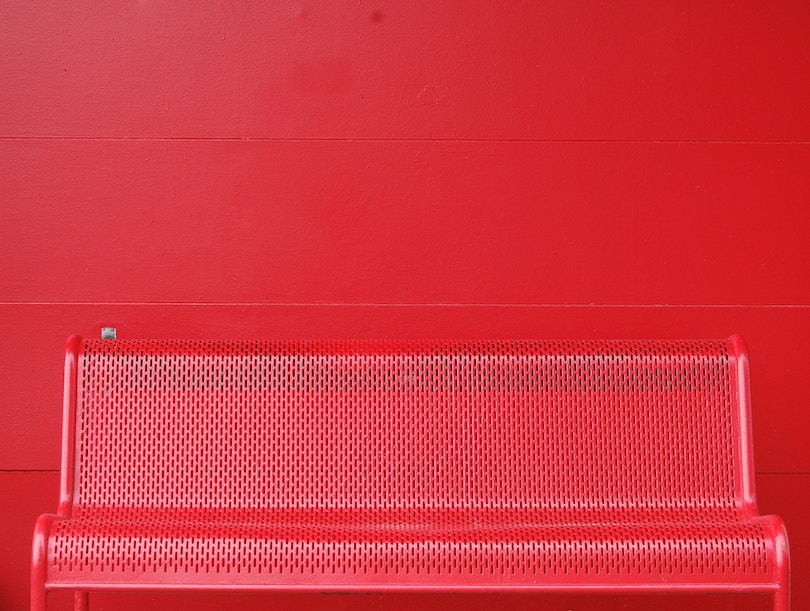 To understand how this relates to intermittent fasting, we have to first understand how iron is absorbed in our bodies. A hormone called hepcidin is a key regulator of iron absorption. When hepcidin levels are high, iron absorption is low, potentially due to inflammation. The female athletes in this study had higher hepcidin levels during intensive training season, despite the fact that they ate more iron-rich foods. So it seems that higher intensity level training is linked to higher hepcidin levels, and therefore lower iron, putting some athletes at increased risk for anemia.
Unfortunately, this phenomenon of athletes and low iron stores clashes directly with intermittent fasting due to timing issues.
The best window of opportunity for peak iron absorption is in the mornings, because hepcidin will be lowest and making iron more readily absorbed. However, intermittent fasting follows a skip-breakfast approach on most days which can interfere with the maximum absorption of iron.
With that said, athletes are already at a higher risk for iron-deficiency and anemia, and intermittent fasting can increase that risk.
How to Safely Practice Intermittent Fasting: Action Plan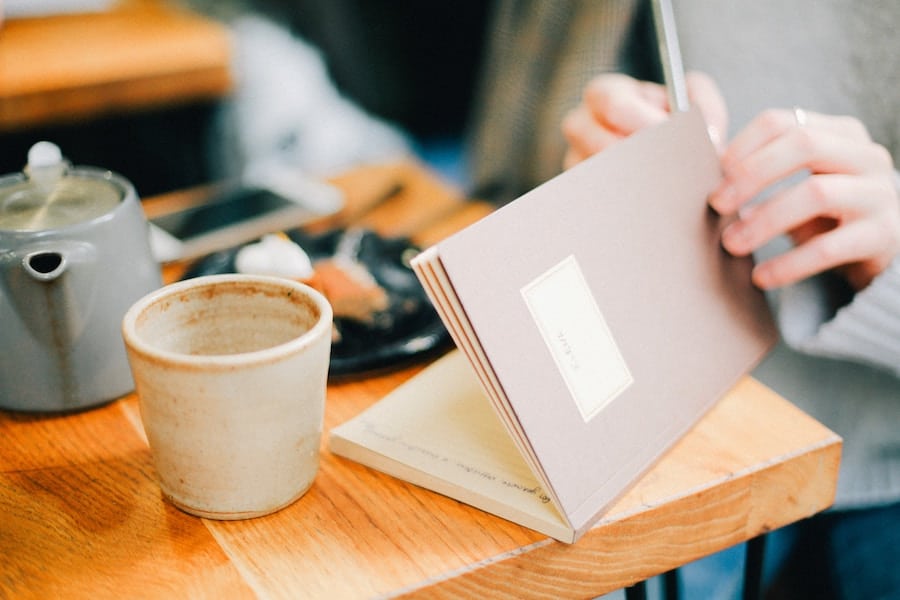 So – what if you still want to do intermittent fasting and workout?
Here's how to do it safely.
A lot of it really just boils down to ensuring that you get enough calories and nutrients in the period of time that you do eat. These are the main things to keep in mind if you do choose to make an informed decision to follow intermittent fasting:
Hydrate, hydrate, hydrate.
About 20% of our daily water intake comes from food, and we're more likely to be reminded to drink water during structured meal times. So on fasting days your risk of dehydration may be higher from the lack of water-containing food intake during the mornings, and the cues for you to drink water with meals. So be mindful of staying hydrated, especially during your workouts!
Don't treat eating periods as a "free for all".
Look, I'm all about the occasional indulgence, but if improved metabolism and performance outcomes are your goals for intermittent fasting, then it's best not to treat the shortened eating periods as "binge fests". But remember, the only difference between intermittent fasting and a regular eating pattern are the time windows, not the actual food you put in your mouth. So on that note…
Make every bite count.
Since the time period where you can eat is shortened, it's super important to make sure that your meals are filled with the good ole' protein, healthy fat and fibre. This means lean proteins like chicken or fish, whole grains and avocados, seeds and nuts.
Contribution by:
RD2B Trista Chan
RD Kevin Iwasa-Madge
More Blog Posts You might Like
If you liked this blog post on intermittent fasting and working out, then you might also enjoy these evidence-based reads:
Updated on January 19th, 2022