We review the controversial wellness diet "intuitive fasting" and discuss whether it is possible to combine intermittent fasting and intuitive eating.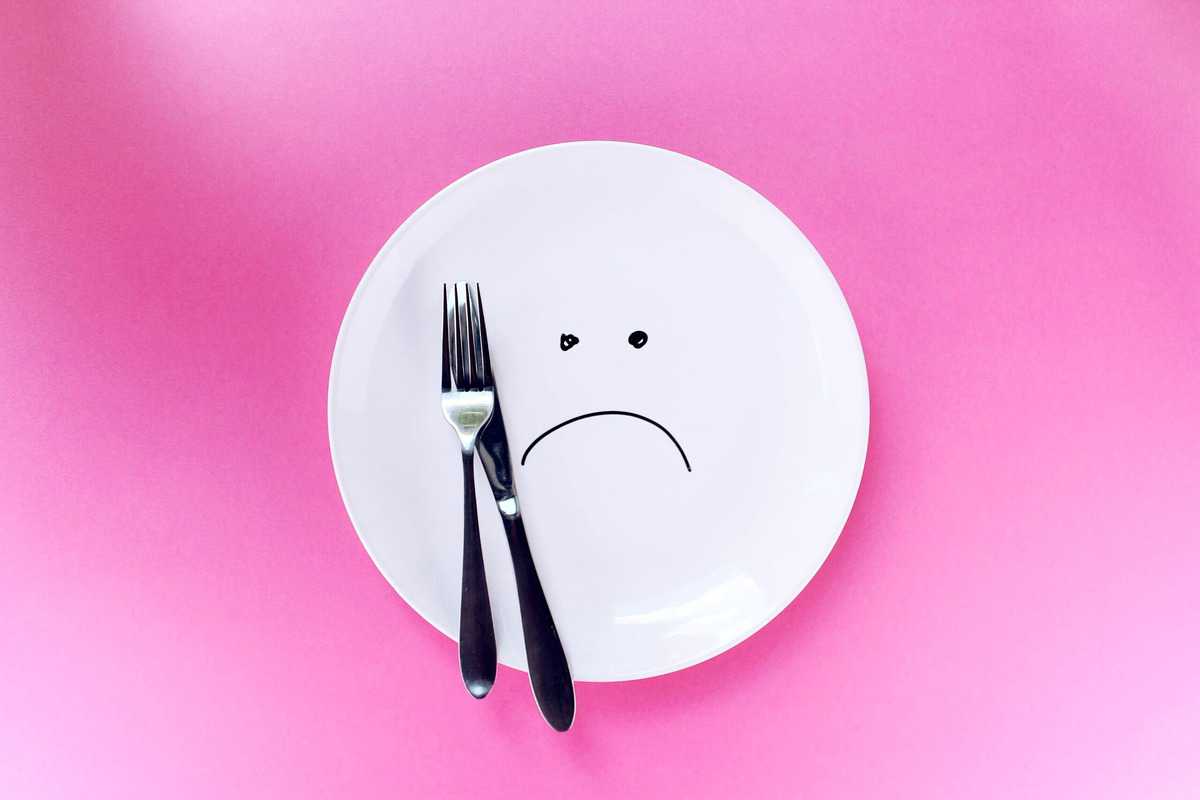 When it rains pseudoscience, it pours. Which means I need to SERIOUSLY rant about the highly problematic and controversial book that has been making shockwaves across wellness spaces. Recently, the GOOP queen herself, Gwyneth Paltrow, took to her Instagram to endorse the wellness book "Intuitive Fasting" by Functional Medicine practitioner Dr. Will Cole. She claims that intuitive fasting is a "flexible" meal plan that combines intuitive eating, intermittent fasting, and the "ketotarian" diet.
Now, despite these seemingly contradictory eating philosophies, according to Gwen and Dr. Cole, intuitive fasting will not punish or "restrict" you but promises to help you find "food freedom" by strengthening your intuition through fasting. CRINGE.
So my friends, get ready to grab your diet culture bingo cards, because this rant is about to be a doozy.
WTF IS INTUITIVE FASTING?
According to Dr. Cole, intuitive fasting merges intermittent fasting and his questionable version of intuitive eating to achieve "metabolic flexibility" which he claims to be at the "root" of wellness.
What the hell does metabolic flexibility mean anyways? Well according to Cole, this is our body's ability to adapt to different fuel sources like carbs and fat. By becoming metabolically flexible through his 4-week program, Cole claims that it will balance blood sugar levels, improve gut health, manage stress, balance hormones, reduce inflammation, decrease hunger and sugar cravings, increase weight loss, improve longevity, promote anti-aging… you know, the standard list of ailments that apparently every diet fixes.
He also claims that metabolic flexibility achieved through fasting is the "KEY to intuitive eating". I would LOVE to know what the creators of intuitive eating, Evelyn Tribole and Elyse Resche think about that.
And while I don't want to put words in their mouth, from everything I know about intuitive eating as a eating philosophy, ANY restrictive diet is NOT and will never be an integral part of intuitive eating. Full stop. So, either Dr. Cole is just ignoring the defined intuitive eating principles and making up his own definition to fit his agenda, or he's co-opting the term because its "trendy" in the hopes that it will sell more copies of his book. OR BOTH. it's obviously both, but more on that later.
IS METABOLIC FLEXIBILITY LEGIT?
Now, the research does suggest that impaired metabolic flexibility is linked to obesity, diabetes, insulin resistance, and metabolic syndrome,. However, there is no research to suggest that there is any specific diet that would have any measurable impact. In fact, a recent randomize control trial found that putting overweight and obese adults on a healthy diet made up of plant-based foods, fish, and low GI carbs did not improve metabolic flexibility. Based on a TON of population research, we're pretty confident that this is a very healthy dietary pattern for most people. While the marketing of this diet and its associated health claims might sound super sexy and appealing, because metabolism and flexible are two words wellness culture really likes – this theory of his is simply not evidenced based.
KETOTARIAN INTERMITTENT FASTING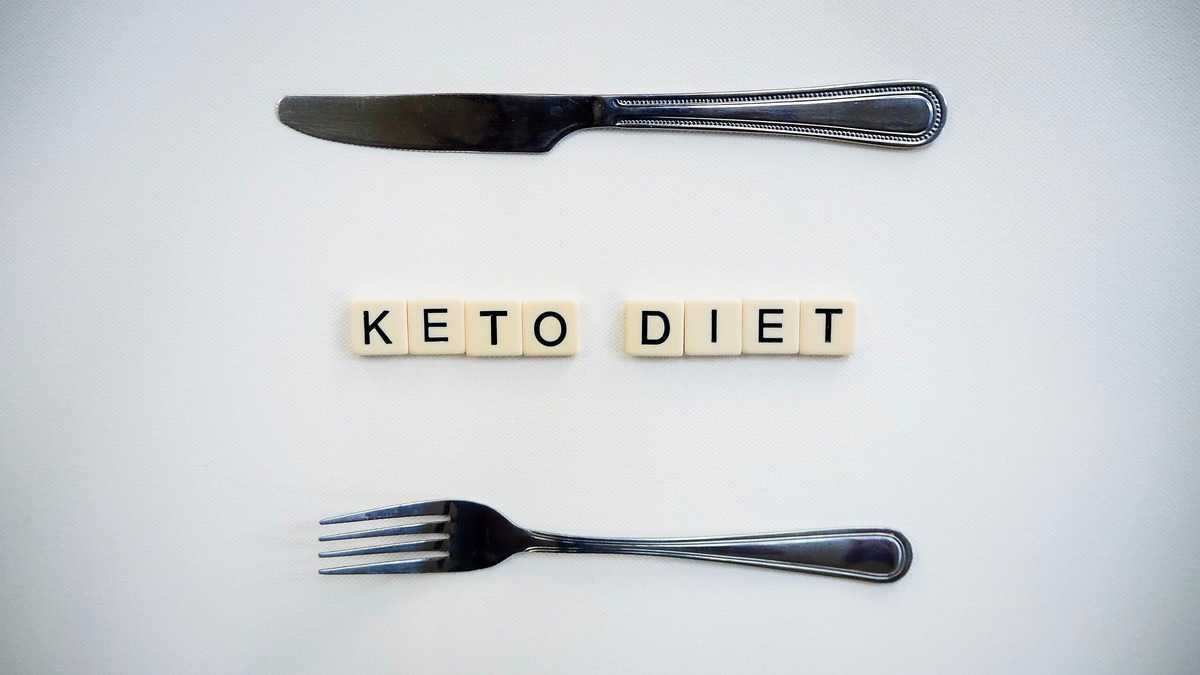 In terms of intermittent fasting, there is emerging research supporting some health benefits for some folks. But Dr. Cole's allegedly "intuitive" version of intermittent fasting strips it of a lot of what makes it an attractive and even intuitive option for some folks. For example, traditional intermittent fasting puts restrictions only on when you eat, not what you eat. Meaning, that during your eating window you can eat liberally without a caloric restriction or limiting certain foods.
But Dr. Cole's version of intermittent fasting is done in combination with the ketotarian diet – which is basically the plant-based version of the keto diet. Ironically, he states that he doesn't like to give "hard and fast rules about what you can and can't eat" but then goes on to share foods on the "allowed" list along with foods that should be avoided? Colour me confused.
With that said let's walk you through what you can't eat on this "non-restrictive, flexible" meal plan.
No sugar
No artificial sweeteners
No gluten
No unhealthy fats
No meat
No dairy
No alcohol
Plus, you'll also need to severely limit fruit, starchy vegetables, legumes, and grains.
In terms of what is on the "allowed list", Dr. Cole promotes "clean keto foods" which includes:
Cooking oils
Nuts
Seeds
Eggs
Non-starchy veg
Fish
Plant-based protein.
Is this guy delusional? Is this guy just hoping people who read this don't understand the words on the page well enough to catch his gaslighting lies? Because I am legit confused.
Also, his idea of plant-based protein is somewhat questionable in my books. For example, in his list of plant-based protein he includes things like broccoli, asparagus, avocado, Brussel sprouts, and spinach – all of which provide around 2-3 grams of protein per serving. Not really my idea of a typical serving of protein which would clock in closer to 15-25 grams.
The 4-Week Intuitive Fasting Plan
With all that said, let's take a closer look at Dr. Cole's 4-week intuitive fasting plan.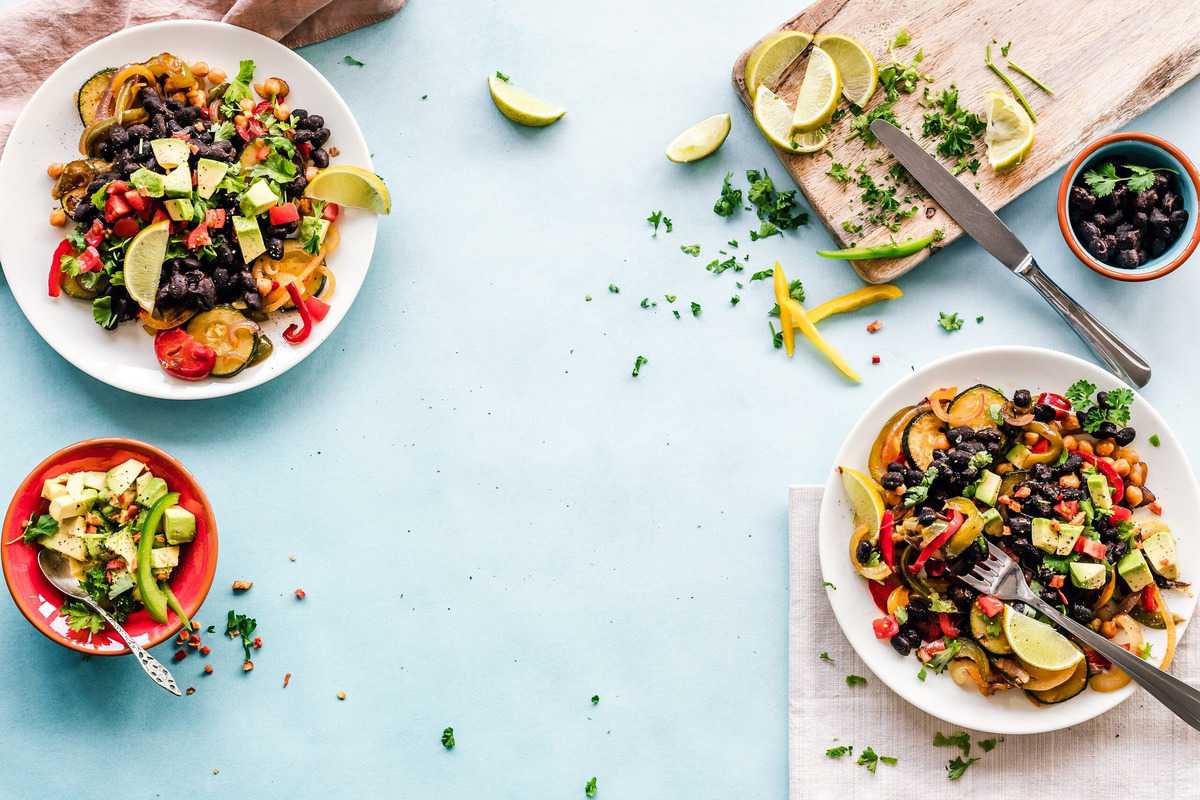 Week 1
Week 1 is meant to "reset" the body and establish metabolic flexibility by fasting for 12 hours and following a ketotarian diet. At the end of week one, Dr. Cole claims that you should expect to lose weight, decrease inflammation, improve digestion, and decrease sugar cravings and hunger. He also claims that there is no "caloric restriction" and you can eat to satiety, and that this week serves as an intuitive and gentle fasting plan.
I mean, that is an oxymoron in itself and I didn't think it would get more problematic than that. But then he goes onto suggest that he still strongly recommends sticking to his meal plan because even "one small hard candy or a few bites of a muffin can sabotage your progress towards becoming an efficient fat-burner". His words, not mine.
It is also interesting that Dr. Cole will consistently use words like "gentle", "intuitive" and "flexible", while in the same breath exercising fear mongering tactics to bully readers into following his meal plan to a T. Sorry, is this based on his intuition or ours?
Now if we look at his suggested meal plan, we're only clocking in around 1300-1600 calories/day. Whereas the general caloric recommendation for most adults is around 2000-2300 calories/day. In other words, you're looking at a major caloric deficit on a diet that Dr Cole promises "is not about caloric restriction". Please make it make sense.
Week 2
This week is all about "recharging" your metabolism by restoring blood sugar balance and improving blood lipid levels. I want to strongly emphasize that there is nothing you can do, fasting or otherwise, to reset or "recharge" your metabolism. Dr. Cole is basically just repackaging diet culture buzzwords to help sell his diet program and it probably is working pretty well. In addition, when it comes to blood lipid levels, it can take anywhere from several weeks to 6 months for someone to see improvements in their cholesterol. So, to suggest that one week of fasting is going to give you such overwhelming positive results is unfair marketing.
The fasting window during week 2 increases from 12 hours to 14-18 hours. But of course, this is an "intuitive" fasting plan – which in Dr. Cole's made-up definition of intuitive eating means that there is no specified time frame for the fast and that instead, you should just "listen to your body". So basically, you can just decide what time you want to start and end your fast and that is supposed to imply that this is all intuitive? Traditional intermittent fasting also gives you the option of when to position your fasting window and I think most people would argue that unless its 100% aligned with your natural hunger and fullness cues, which may change day to day, it's not intuitive at all.
Dr. Cole also mentions that you may feel irritable, hungry, restless, and anxious as a result of the lack of carbs. Shocker. This may be related to what we call the "keto flu" and it's very common when starting a very low carb diet. To mediate this, he introduces what he calls "clean carb-cycling" which means that you can increase your net carbs to 75-150 grams 1 to 2 times per week. While this amount falls outside of the range of what is recommended for the keto diet, it is still considered pretty low carb. Not to mention, the meal plan is still very low calorie despite introducing a slight increase in carbs.
Also, if you want to talk about "listening to your body" – if you are feeling fatigued, low energy, cranky, and most importantly HUNGRY, that's a pretty clear indication that you are not eating enough. Any fasting, continuous caloric restriction and carb cycling in a major deficit is not going to solve that problem. So, to brand this meal plan as one that is "free from punishment and restriction" is downright deceiving AF.
But unfortunately, it gets worse…
Week 3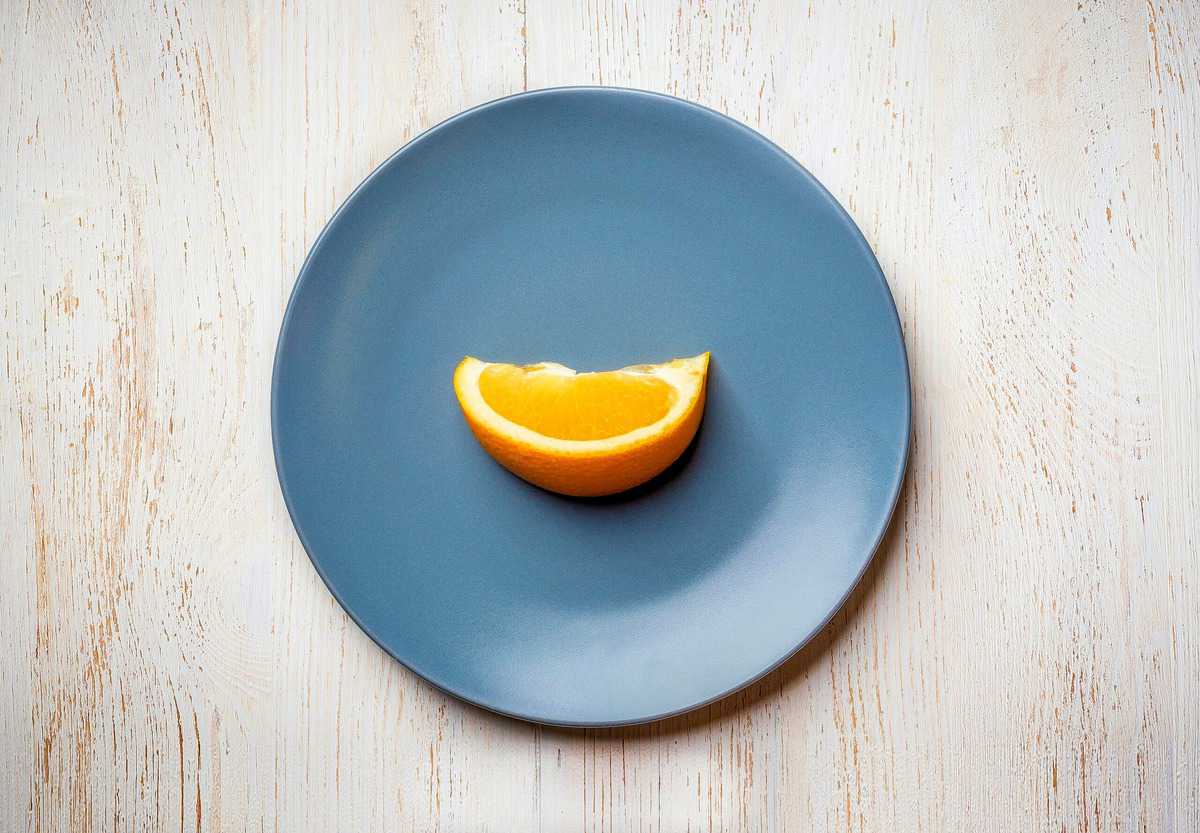 Week 3 involves extending your fast to 20-22 hours every other day. Meaning you only have a 2-4 hour eating window 3 days a week, and you get a 12-hour eating window the remaining 4 days. Um thanks? Apparently, popping in these enhanced fasts help reduce the risk of disease, increase longevity, improve chronic disease symptoms, increase cellular renewal, and increase stem cells. So again, lots of buzzy buzzy bs words that people want to hear, but is there any science to back them up?
Well, sure, if you are an animal or a cell in a petri dish, because that's what Dr Cole relies on to substantiate his claims. The few human studies he does cite were very short-term studies on intermittent fasting ALONE and NOT on his bs Frankenstein of various diets. So, to continuously make such bold claims about these long-term outcomes like disease prevention with no long-term research to back them up is again, grossly misleading.
Week 4
Now, finally, we have arrived at week 4 which involves transitioning back to a 12-hour fasting window and working in 2-4 "clean carb days". So, same same but different right? Even though by week 4 you are permitted a longer eating window, the meal plan is still CRAZY restrictive and punishing.
Ironically, the major focus of week 4 is to "cultivate a healthier relationship with food" by "practicing mindfulness". And this is where I have to go off.
Mindfulness or Mental Gymnastics?
Here is how Dr Cole defines mindfulness in his book.
"Maybe you're in your fasting window but you're dying for a cookie. Or maybe you just ate your break-a-fast meal but you're still feeling hungry. Whatever the situation, step back and take a few deep breaths… Maybe make yourself a cup of tea and while you sip it, observe any thoughts and emotions that come up. Notice any urges you have to eat or indulge in certain foods. And then, that's it! You don't have to do anything about those emotions or urges other than notice them with no judgement or resistance. This is how you grow your mindfulness muscle, which helps you get yourself back into the present moment and connect with your intuition"
Okay so mindfulness to Cole is hearing your body scream for more nourishment and then actively ignoring it by getting yourself a cup of tea. This is the same problematic pro-ED diet culture tips we have been fed since I was a little girl. Want that cupcake? Eat celery instead. Craving chocolate? Go brush your teeth. Want chips? Drink a gallon of water. Will yourself through using your mind power to not – be – hungry.
No amount of deep breathes is going to change the fact that your body needs energy to sustain itself and the longer and more fiercely you restrict, the more likely you are to crack and become completely out of control with food.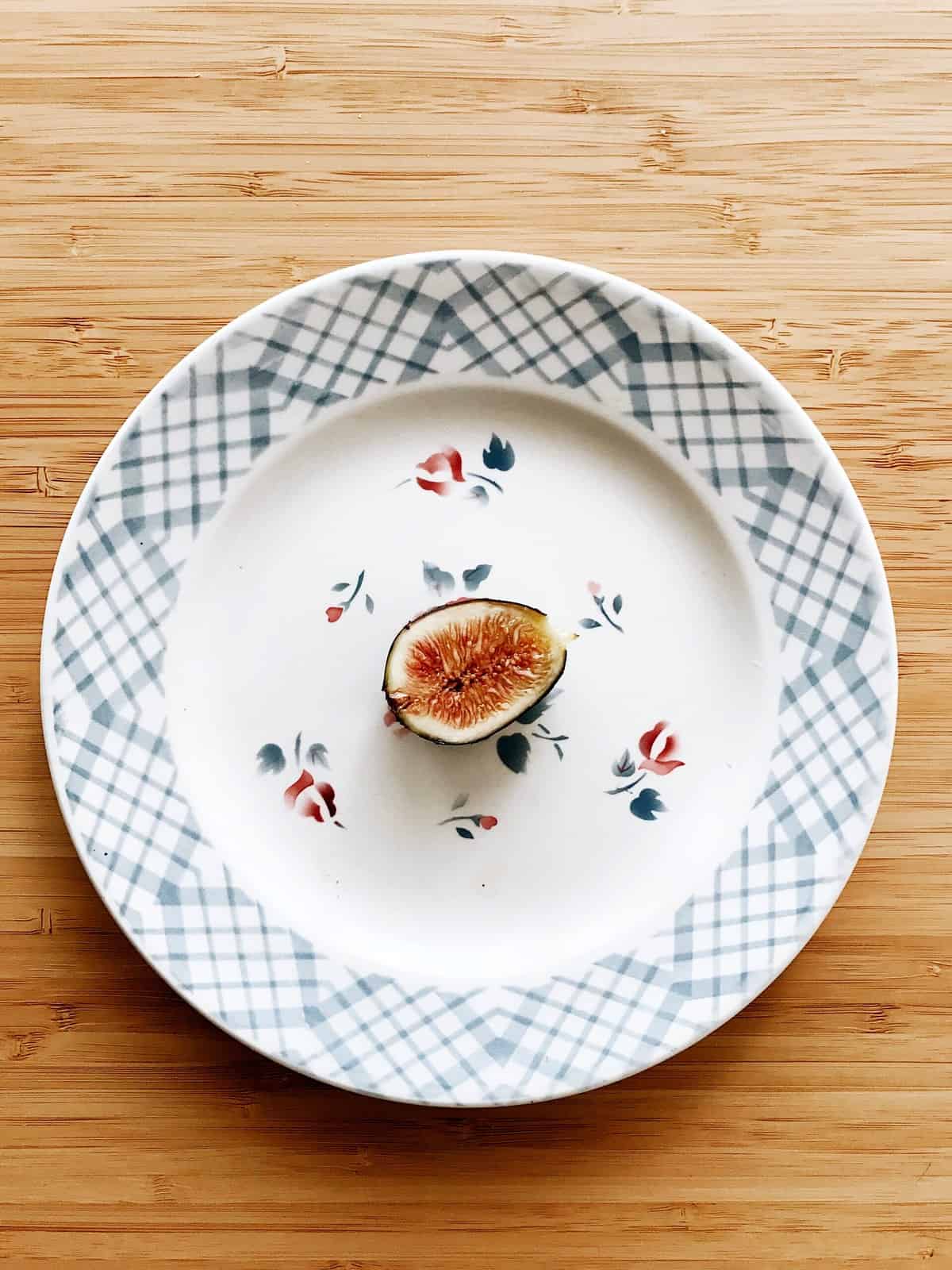 And while I do appreciate that Dr. Cole provides a VERY small disclaimer that individuals with a history of eating disorders should not follow this diet plan while also mildly acknowledging that disordered eating can be triggered by fasting, he still insists that his plan is not "disordered eating disguised as a wellness practice". I mean, it's similar to the way that he insists that his meal plan is not restrictive, yet he admits that you are likely to feel hungry and fatigued and that you should eat what you want, oh but you will face grave danger if you don't do it HIS way to a T. The kind of mental gymnastics going on here are highly manipulative and just straight up dangerous.
What is worse is that he claims that "eliminating foods during the plan is not a way to punish your body, but a way to show yourself honour and respect". So, in other words – he is saying that starving yourself and denying your hunger is a form of "self-love".
My friends – this is all kinds of effed up and encourages an extremely dysfunctional relationship with food. There is nothing intuitive about denying your body food when its begging to be fed or for following a bunch of bogus food rules in the name of "wellness".
Is Intuitive Fasting Even Intuitive?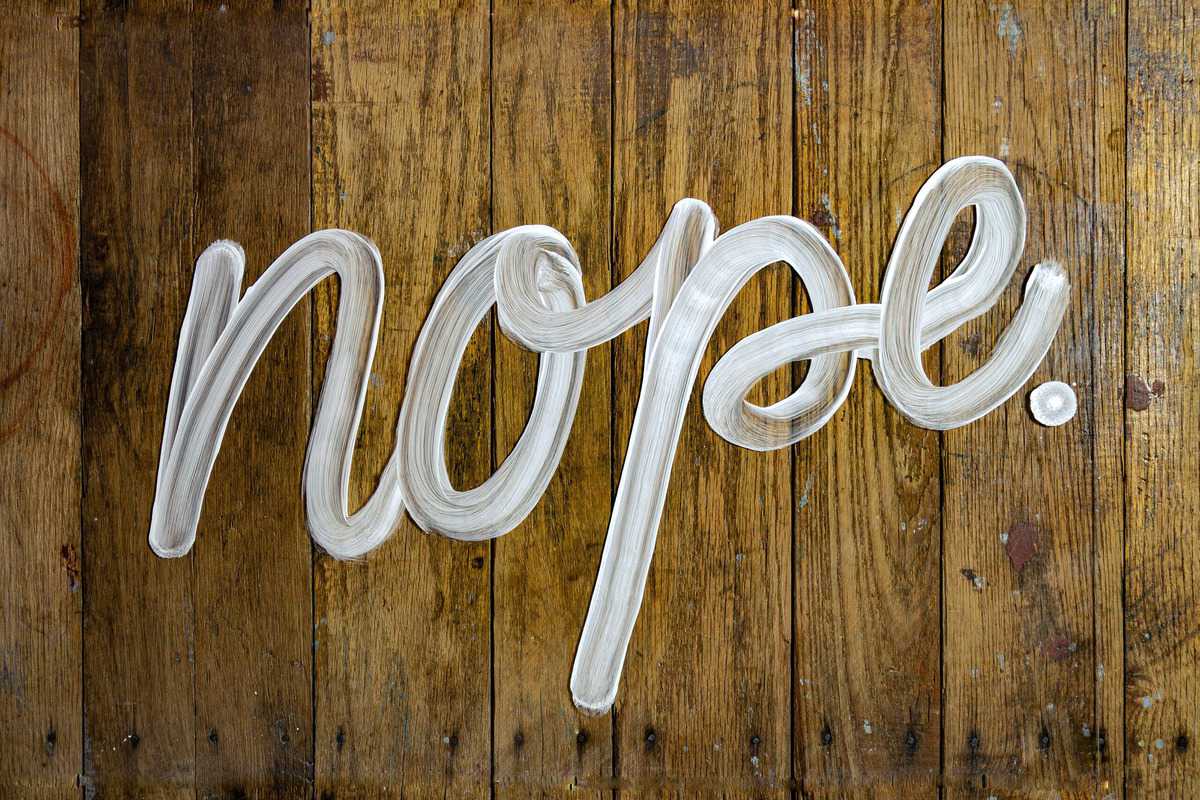 The short answer is no. Absolutely not.
Here's the thing. Intuitive eating is not a weight loss diet, and we need to stop seeing wellness influencers or "experts" try to co-opt this language to fit a restrictive agenda.
Can you lose weight while practicing intuitive eating? Maybe, some people will naturally lose weight.
Can you TRY to actively lose weight through intermittent fasting while also doing intuitive eating? Yes and no.
As it was originally conceptualized, intuitive eating wasn't a weight loss diet. But I don't think all of the principals are for everyone in its entirety. So, I do think that if your goal is to lose weight, however that may be, you can still incorporate some of the key principals of intuitive eating into your plan. Things like respecting your body and gentle nutrition. I will also say that some people naturally and intuitively eat in a shortened eating window. That's what feels intuitive and good to them.
But it comes down to intention. When you pile restriction onto restriction, cutting out foods you love and abstaining for 22 hours from food even when your body wants it, and then have to drink tea to distract yourself from your hunger cues, that my friends could not be farther than an intuitive life.
Bottom Line
Obviously, Dr. Cole is simply jumping on the intuitive eating bandwagon because it is "trendy" and "diet" has become a dirty word. Talking about weight loss is now a hell of a lot less sexy than talking about digestion, energy levels, or generally how we feel.
But if you are going to write a whole book about an eating philosophy, at least pick up a copy and do some homework. You can't throw around words like "intuitive", "food peace" and "food freedom" next to "" clean" "detox" "ketotarian" and "22 hour fast", while also providing tips on how to suppress your hunger cues. Dr. Cole and Paltrow do not belong in this space.
So, if the Gweny endorsement wasn't enough to steer you away from this book, the problematic, dangerous, manipulative advice from the book that I presented to you, hopefully will. End rant.
Written by: Giselle Segovia RD MHSc
More Blog Posts You Might Like
Updated on March 8th, 2022