We compiled the best healthy Thanksgiving Recipes for low calorie side dishes, desserts, appetizers and mains!
Thanksgiving is a day of food, family, friends, and yes, indulgence. But, that doesn't mean we have to give up on healthy eating all together. With these healthy Thanksgiving recipes, you can enjoy your favourite flavours and traditions without totally derailing your healthy eating goals. I've made my share of some delicious healthy Thanksgiving recipes (like my sausage and pear stuffing, sweet potato casserole with apples and gingersnaps, and my cherry apple fig cranberry sauce), but I love checking out what fellow bloggers are creating in their own kitchens. Here's a round-up of some of our favourites that you'd be proud to add to your Thanksgiving table!
Our Favourite Healthy Thanksgiving Recipes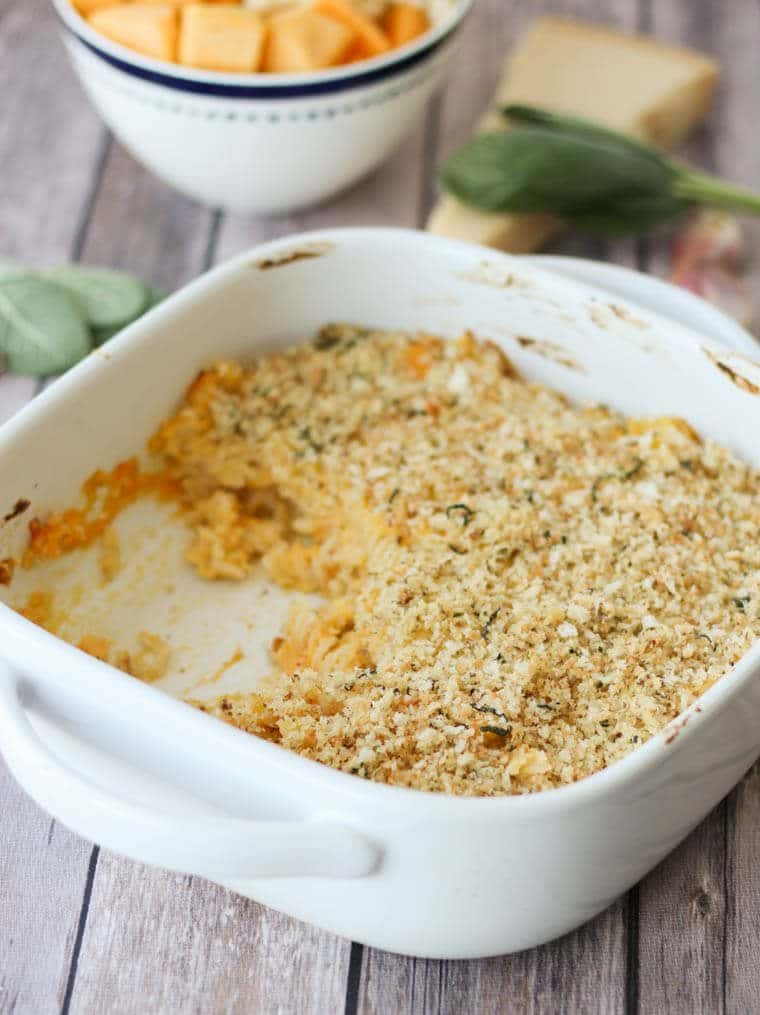 Yeah, you pretty much need this in your life if you want to make a meal full of healthy Thanksgiving recipes.
311kcal, 30gfat, 10g cho, 2g fibre, 4g sugar, 11g protein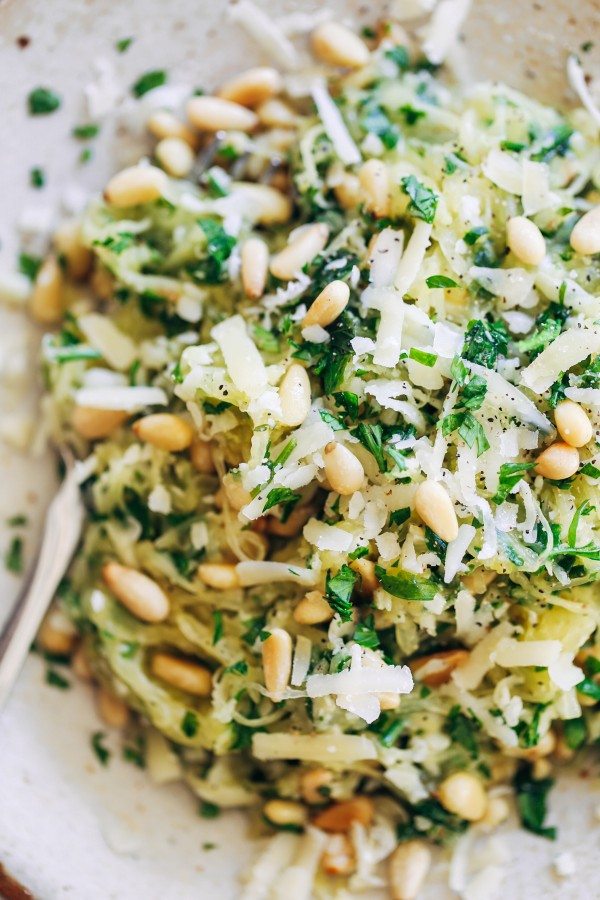 Perfect Meatless Monday idea after all that turkey.
179kcal, 7g fat, 24 g CHO, 5g fibre, 10g sugar, 3g protein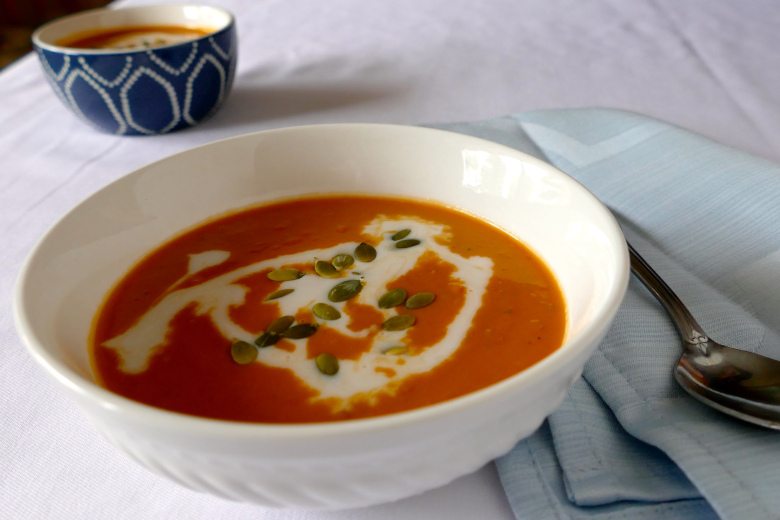 Coconut milk makes this delicious soup creamy and gives a great flavour.
Avocado a Day Nutrition- Kale, Caramelized Onion and Apple Stuffing
305kcal, 15g fat, 38g CHO, 6g fibre, 8g sugar, 9g protein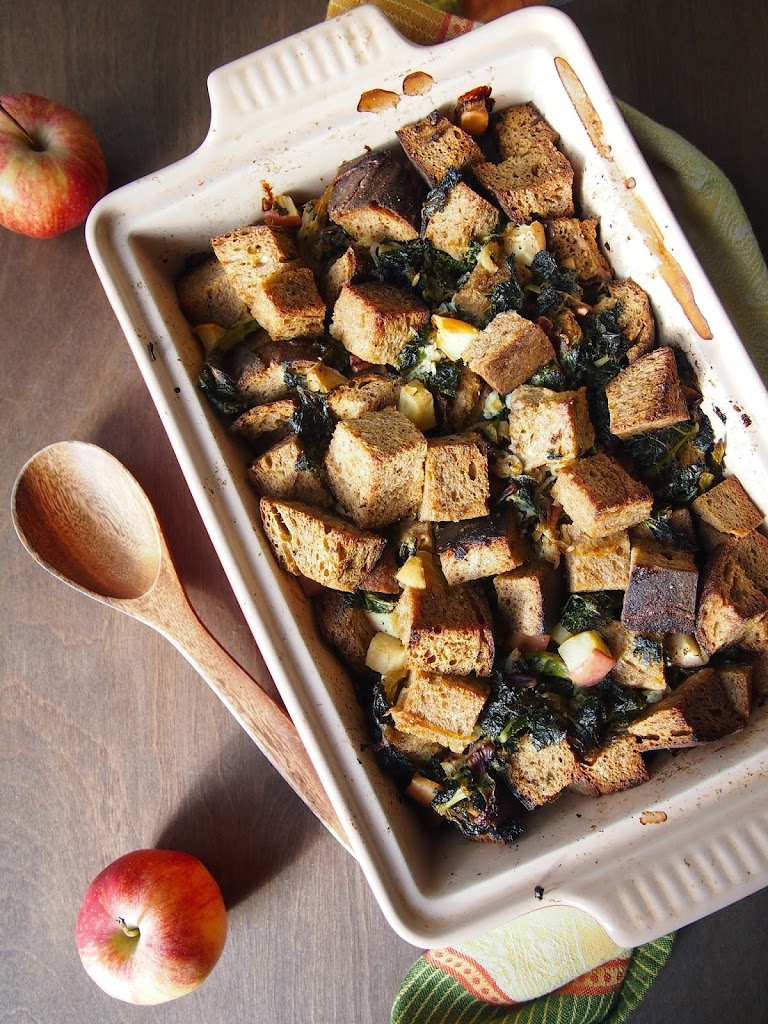 Sweet, savory, and crunchy with a crisp top, this stuffing hits every note!
51kcal, 13g CHO, 1g fibre, 12g sugar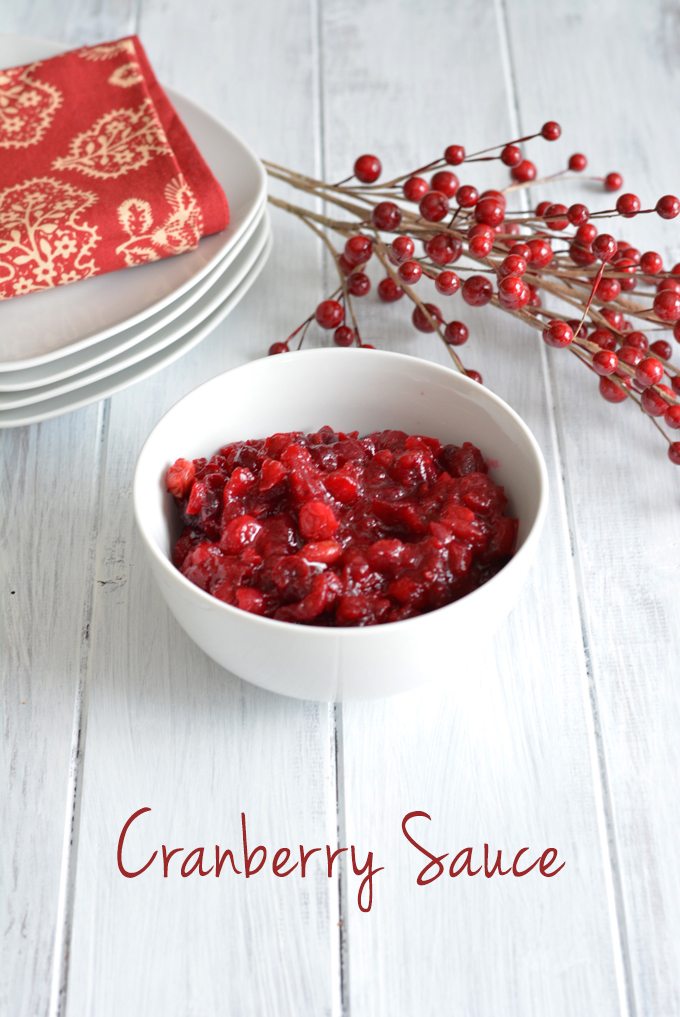 A Thanksgiving staple, this recipe is easy and the perfect accompaniment to all Thanksgiving dishes. It also makes a great spread for next day turkey sandwhiches!
293kcal, 9g fat, 43 g CHO, 3g fibre, 13g sugar, 14g protein

Adding wild rice to this classic stuffing gives a nutty flavour, not to mention an extra whole grain health kick!
50kcal, 2g fat, 8g CHO, 8g sugar
With this recipe, you won't hear kids complaining about having to eat brussel sprouts again.
94kcal, 4g fat, 14g CHO, 3g fibre, 6g sugar, 1g protein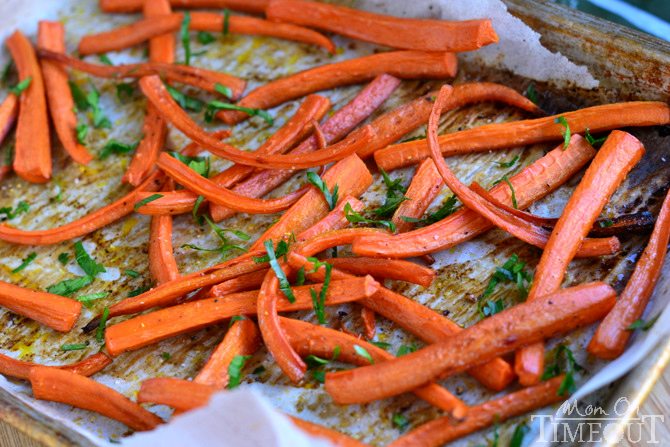 Save some wine for this dish and you won't regret it.
Creme de la Crumb- Apple Crisp Stuffed Baked Apples
330kcal, 12g fat, 57g CHO, 4g fibre, 45g sugar, 2g protein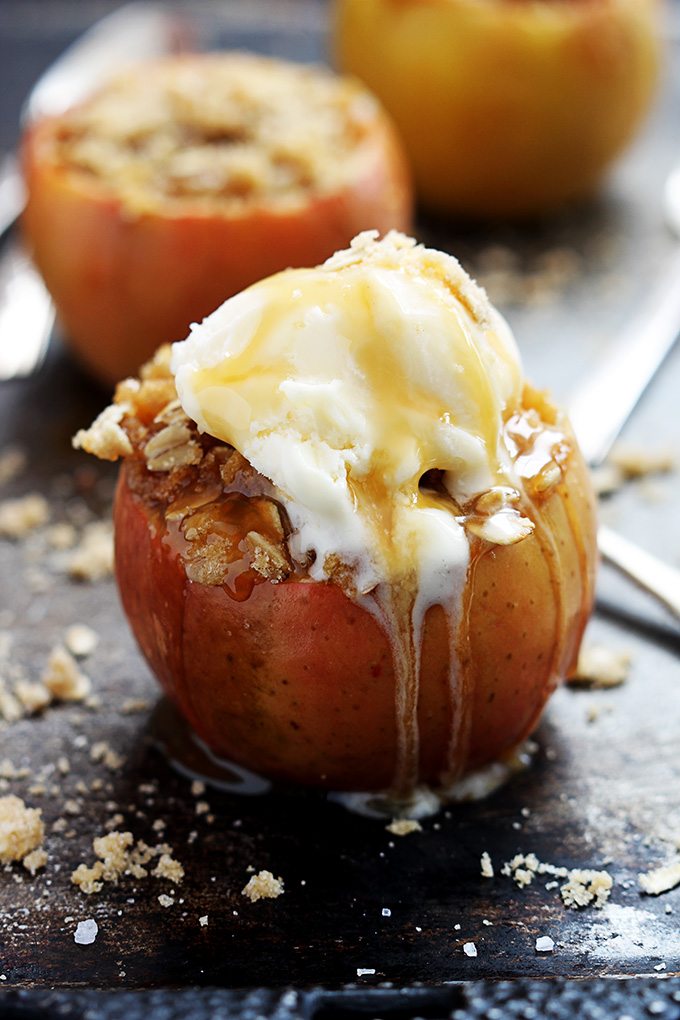 A great healthier alternative dessert option to pumpkin pie. These are also a great breakfast option!
219kcal, 8g fat, 30g CHO, 7g fibre, 7g sugar, 8g protein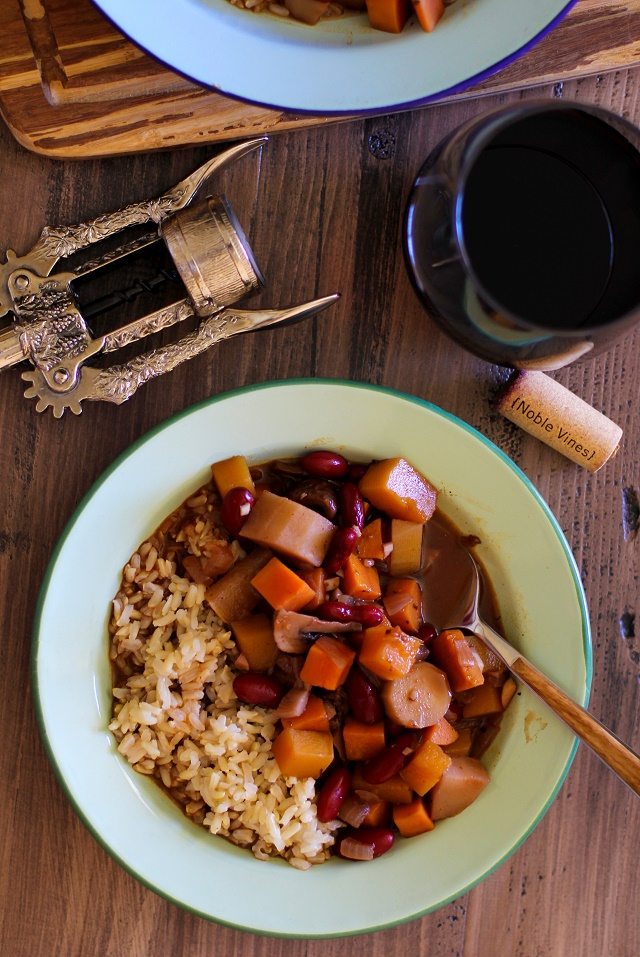 Red wine, cinnamon, cocoa, pears, and hearty, nutritious veggies come together in this warm and satisfying dish. Love healthy Thanksgiving recipes like these!
Good Life Eats- Butternut Squash Kale and Quinoa Stuffing
337kcal, 12g fat, 54g CHO, 6g fibre, 17g sugar, 8g protein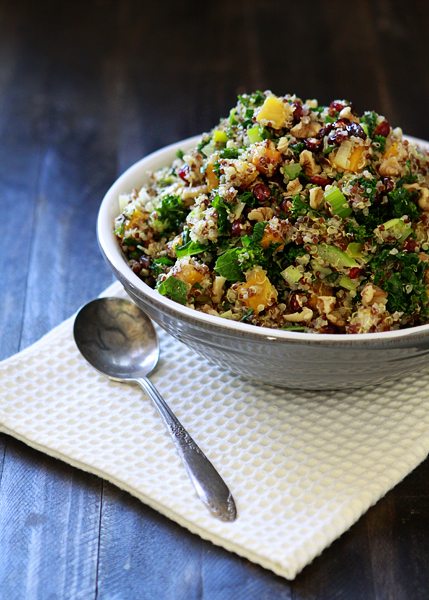 A gluten free stuffing option, because dietary restrictions shouldn't limit you at this delicious time of year!
Do you have any great healthy Thanksgiving recipes? What are some of your family's favourite Thanksgiving recipes that you'd like to see get a healthy eating makeover? Leave us a message below and we'll try to lighten them up!
Contribution by #RD2B Olivia Cupido
Updated on October 4th, 2021