With Cinco de Mayo this week, we compiled the tastiest, most innovative and all around best healthy taco recipes on the web.
When I was a kid, "taco night" meant full fat ground beef, pinch of lettuce, and of course mountains of cheese in a hard corn taco shell. In today's world of gourmet taco trucks and trendy Mexican restaurants, my mom's Tuesday night staple is just not going to cut it.
The best part of taco night is variety. You could make a taco recipe every night of the week and never have the same thing. And if you ever needed an excuse to eat tacos, Cinco de Mayo would be it! This Saturday will be the taco night of all taco nights, so break out the sombreros, pour the margaritas and start mashing avocados. We've got the ultimate collection of the Best Healthy Taco recipes on the web for your ultimate Mexican Fiesta.
Best Healthy Taco Recipes
Abbey's Kitchen- Chipotle Chicken Lettuce Tacos with Avocado Pineapple Salsa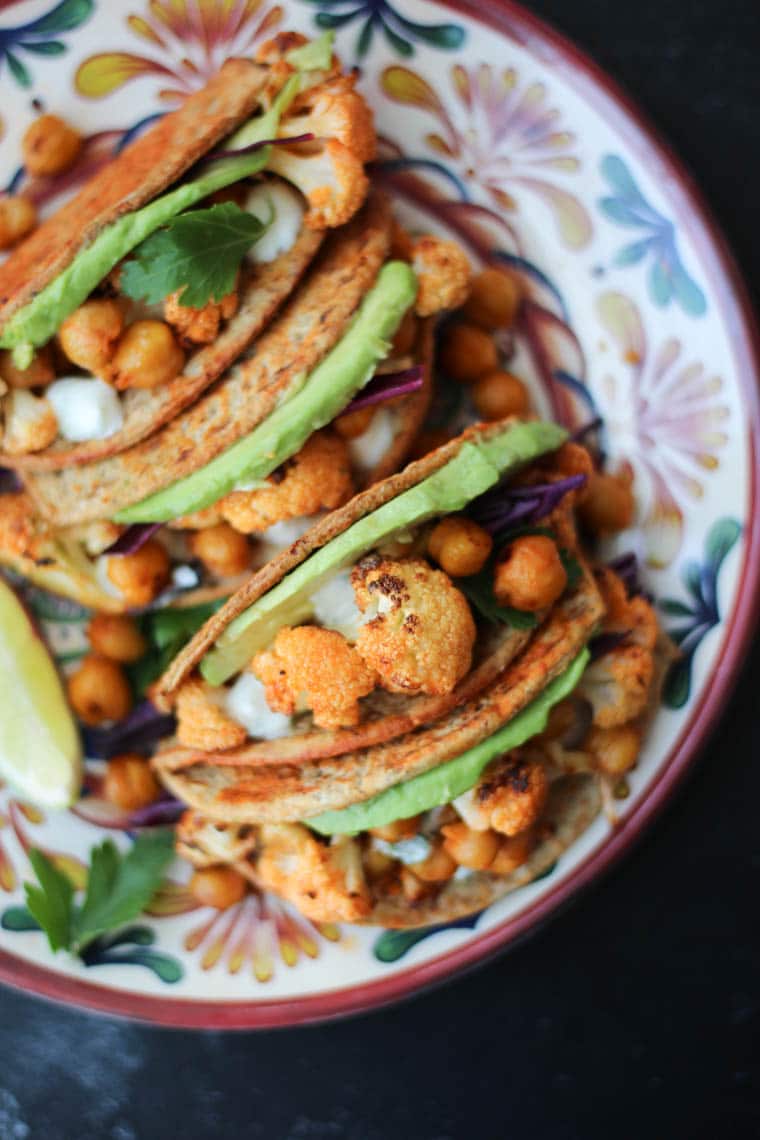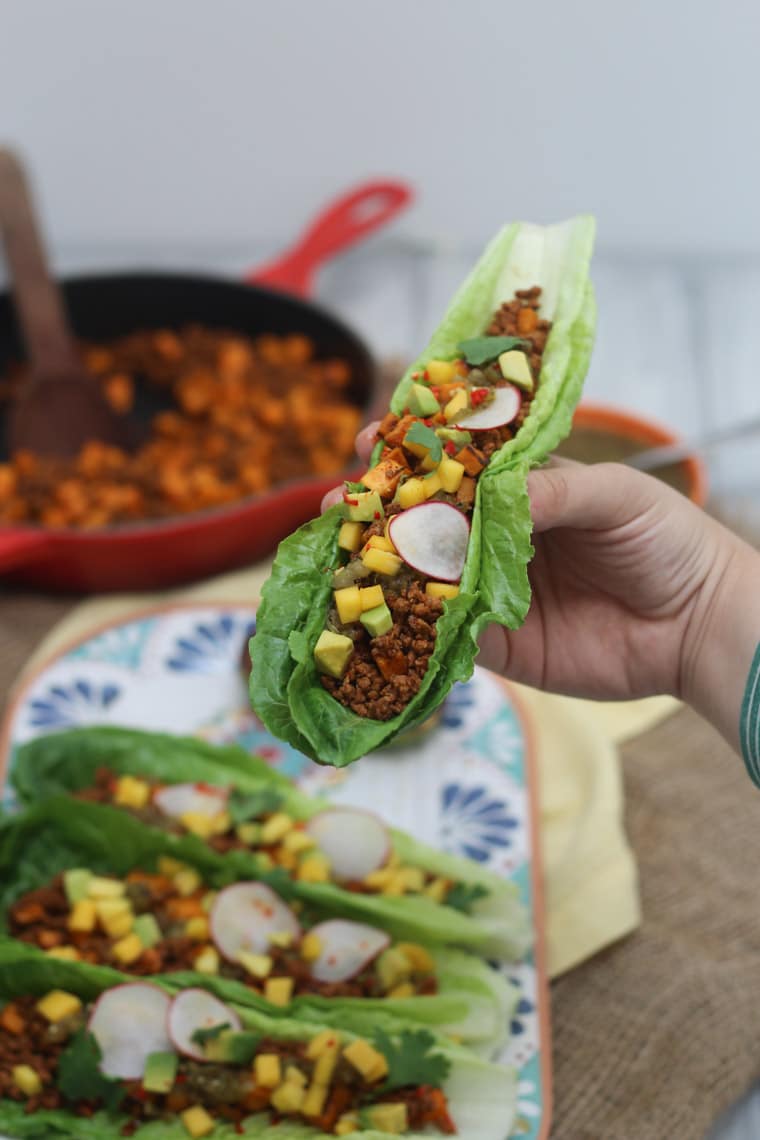 Eleat Nutrition – Buffalo Chicken Tacos

Back to the Book Nutrition – Breakfast Taco with Sausage, Potatoes and Eggs





The taco options are endless, and it's pretty easy to keep it super healthy. You have countless homemade sauces and salsa, freshly cut vegetables, lean protein and of course a variety of tasty tortilla options to choose from to make it your own. Go gluten free with crunchy corn tortillas, boost fibre with whole grain flour tortillas, cut carbs with lettuce wraps, or just skip the hand-held vessel and throw your fillings into a bowl! Hey, it's your taco night! Whatever you choose, you've got some of the best healthy taco recipes here for a little inspiration.
What are some of your favourite taco fillings?
What do you plan to serve at your Cinco de Mayo party?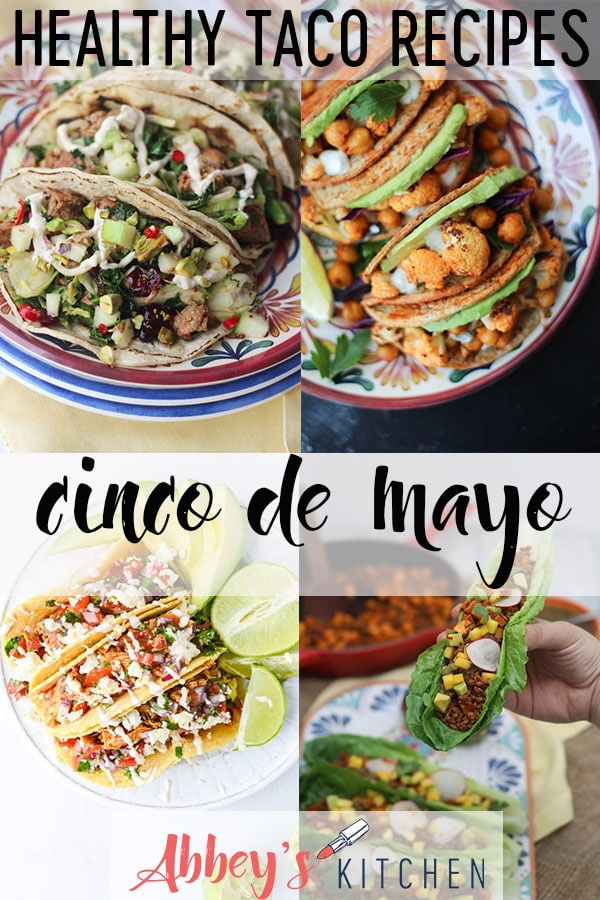 Updated on October 4th, 2021