Here I share the ultimate new mom essentials list for 6-12 months postpartum to help you navigate what you need and what you can definitely pass on.
Mother's Day is around the corner, and I've just newly made it through the first year as a mom. WOAH. It's so strange how that year seems to have gone by SO fast, but so slow at the same time as I feel like I've had Baby E in my life for, well, LIFE.
What I have learned in my late night pump sessions (read: my amazon purchasing sessions) that there are a lot of things (let's call them mom essentials) that help get you through those months. There are also a lot of things that are marketed to new moms that you absolutely do NOT need (despite what that store clerk is saying, you do not need a baby wipe warmer, BTW).
So to follow up on the super success of last year's New Mom Essentials List for 0-6 month postpartum, I wanted to share my new mom essentials for 6-12 months (all of which are available in my Amazon Affiliate Shop here!)
This is a really exciting new chapter in your mom life because you're now getting into starting solids, teeth, crawling, and more! Your baby is far more alert, and you've got to probably work a little harder to keep him or her entertained. So here's what I've discovered are some of the best products for babies 6-12 months and mom essentials for making the second half of the first year a (relative) breeze.
Mom Essentials for Health and Hygiene
Baby Toothbrush
Babies don't need to use toothpaste at this age (according to my doc, at least), but if they have teeth (mine has 6!) you should be brushing with a baby toothbrush a few times a day. They also love it because it feels good on teething gums.
Hair Brush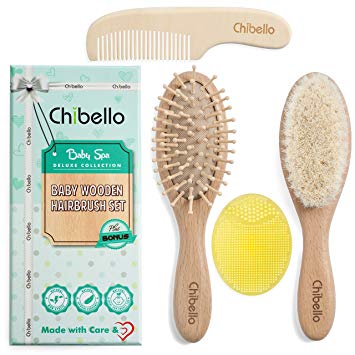 Okay so my kid still doesn't need a hairbrush, but judging by what a lot of my friends are dealing with, most do! I like this one because you get a nice gentle comb and a brush in one.
Earth Mama Baby Mineral Sunscreen Lotion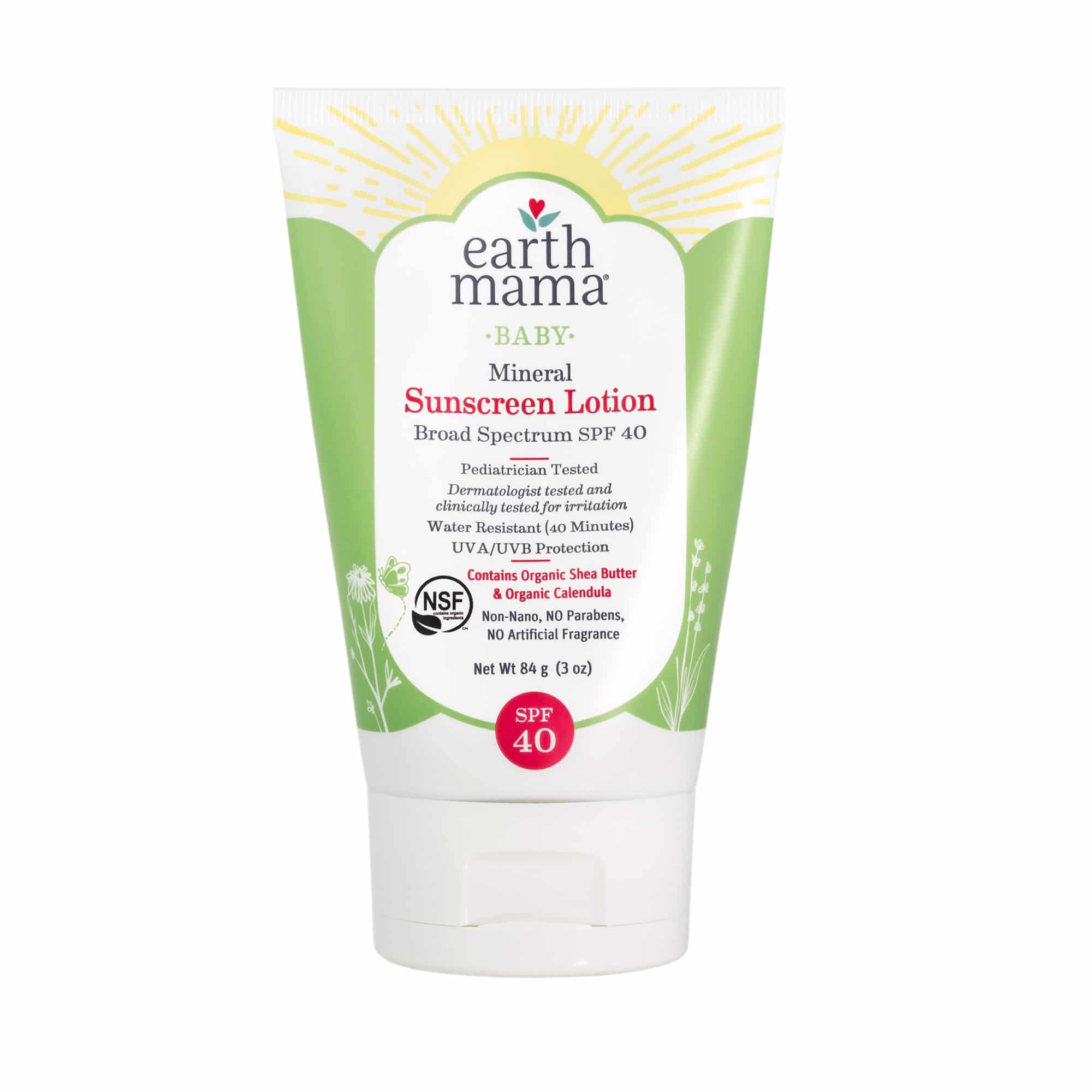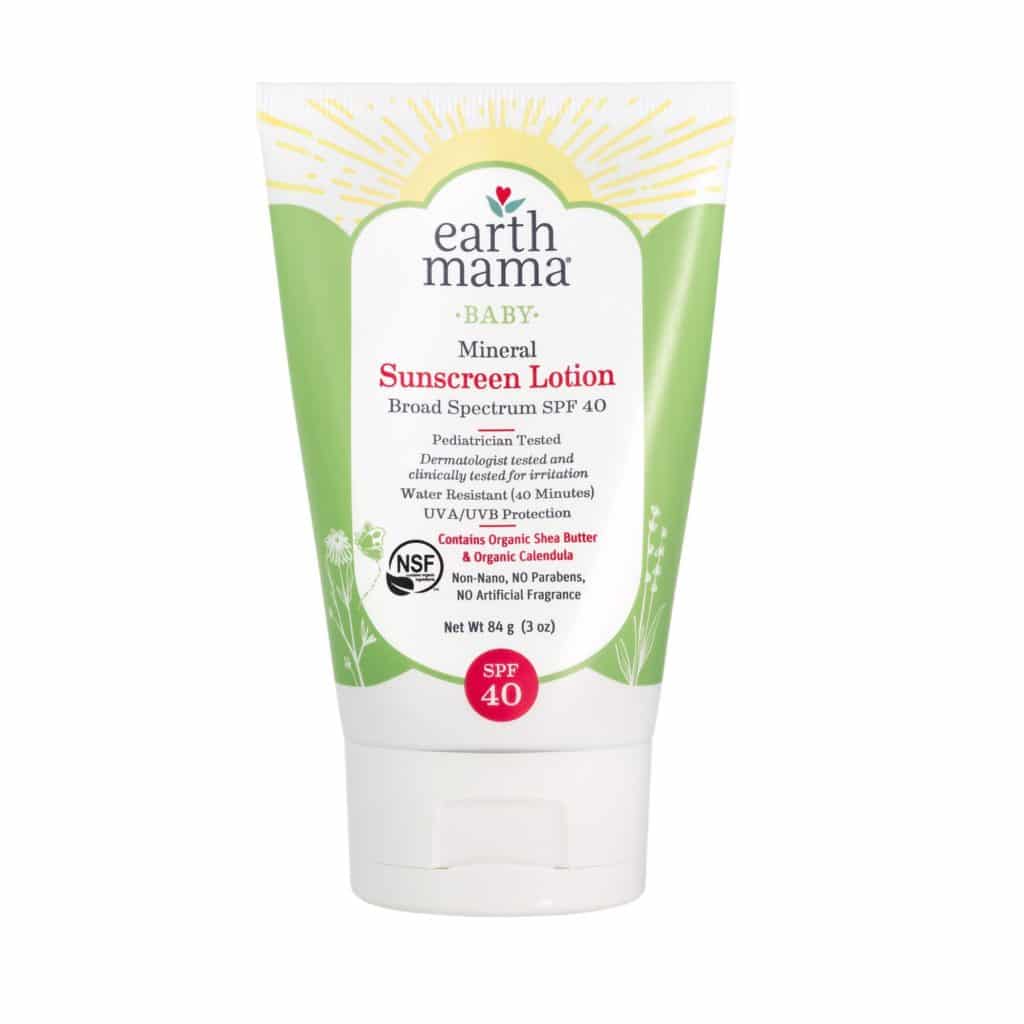 As a super fair mama with a super fair babe, I breathed a HUGE sigh of relief when Baby E was 6 months and we got the green light to start applying sunscreen. I love Earth Mama products in general, and their Baby Mineral Sunscreen Loton and Face Stick are great because they offer SPF 40 with no chemicals like oxybenzone or octinoxate, artificial fragrance, nano particles or parabens. I also love that they're made with organic shea butter so they're super moisturizing, plus they have been dermatologist tested for sensitive skin.
Mom Essentials for Feeding
Stationary High Chair
Feeding is really messy, especially when you're doing baby led weaning. I like a high chair with no fabric so you can easily just wipe it down, and one with a foot rest babies can sometimes get distracted when their feet dangle which is a challenge when they're just learning to eat.
Travel High Chair
When you're eating at the cottage, someone else's house, or on vacation in a hotel room, making sure you have a high chair is key for feeding safely. I like these small portable "lobster" like high chairs for travel because they clamp onto any table and don't take up much room.
Small Baby Fork and Spoon Set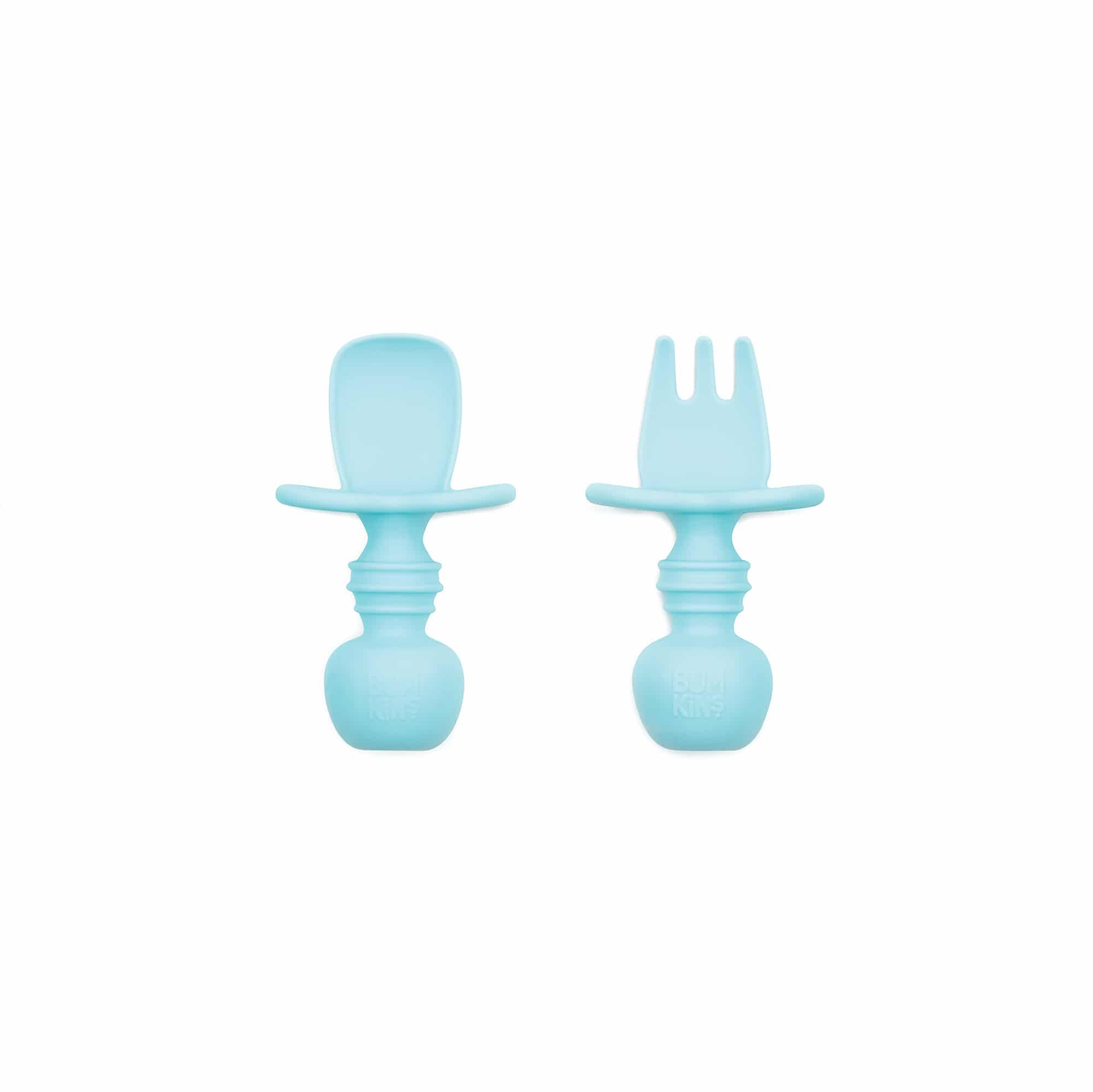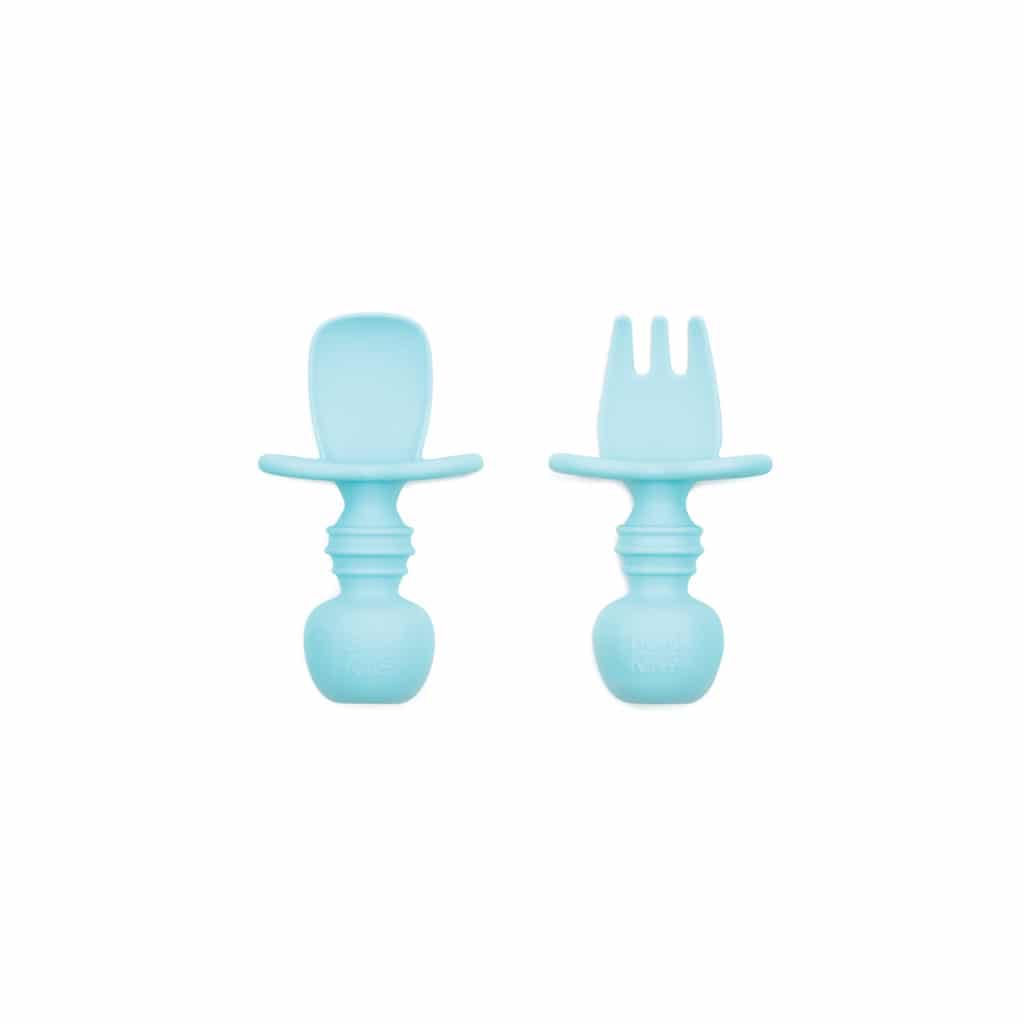 I love this easy to grab baby fork and spoon for slippery foods! Honestly, sometimes baby E gets frustrated with eating, so to switch it up, I put the food on this fork or spoon and BAM, he eats it! I have also been really impressed with his ability to self-feed with these utensils because they fit nicely in his hand and he can "spear" his food with the gentle prongs.
Beginner Baby Spoon
There are so many baby spoons on the market, but these flat ones (in two stages) are great as very first options because there's no balancing, scooping or wrong way to hold it.
Bendable Baby Spoon
Once they get the hang of the holding and can better scoop or direct the food from the spoon to the mouth, I have been loving this bendable baby spoon. This is great because even if they're a little wonky with their technique, they can still potentially use it like a full-fledged spoon.
Mesh Feeding Spoon
This thing is amazing for when you first start BLW if you're nervous about giving baby big chunks of food but you want to let him self-feed. Simply fill it up with avocado, cereal, or sweet potatoes, and let baby bite down to release the food into his mouth.
Grip Dish Plate
I love a silicon baby plate with dividers and a rubber mat that sticks to the tray so baby can't just knock it off. I mean, he still tries REALLY hard sometimes, but it helps.
Silicon Baby Bowl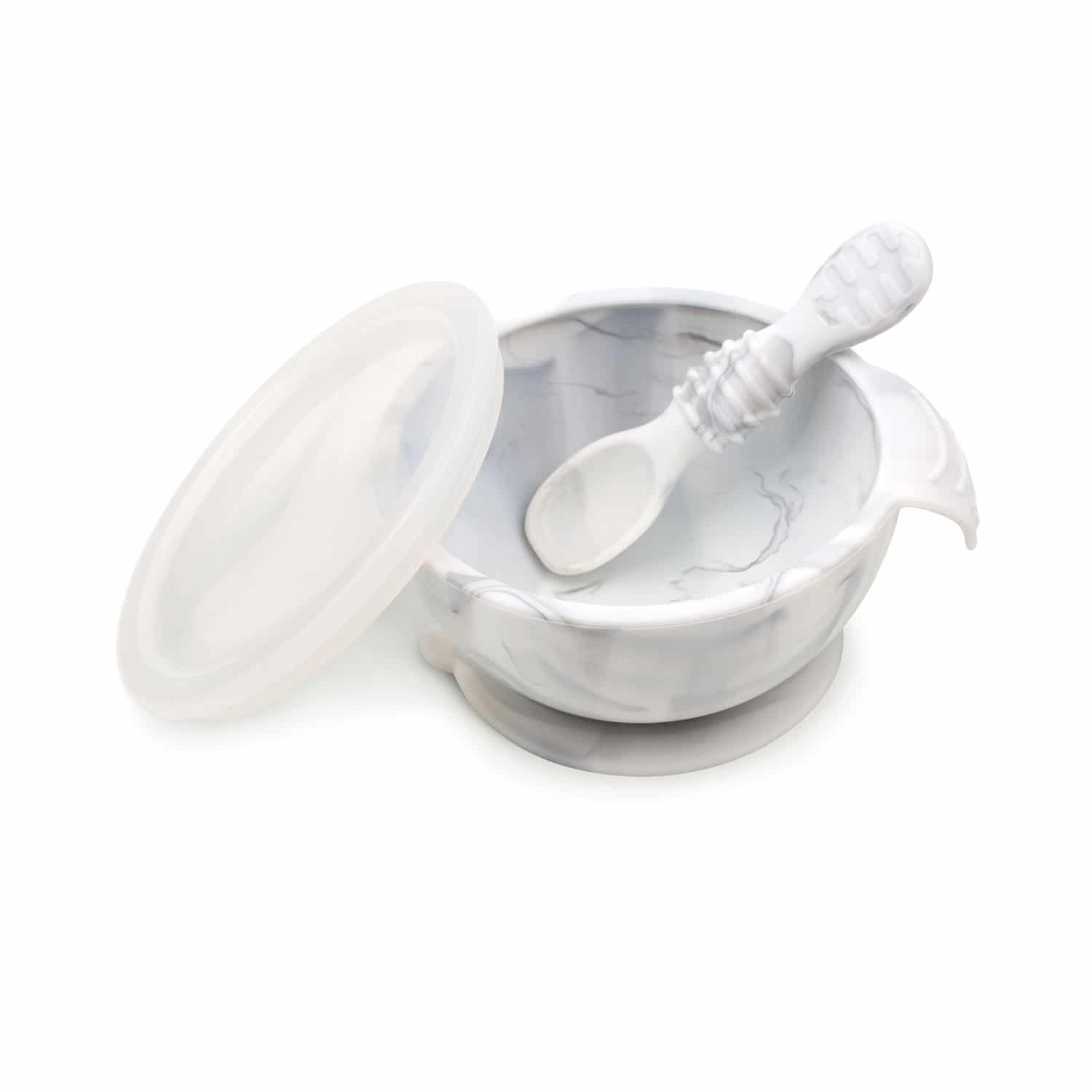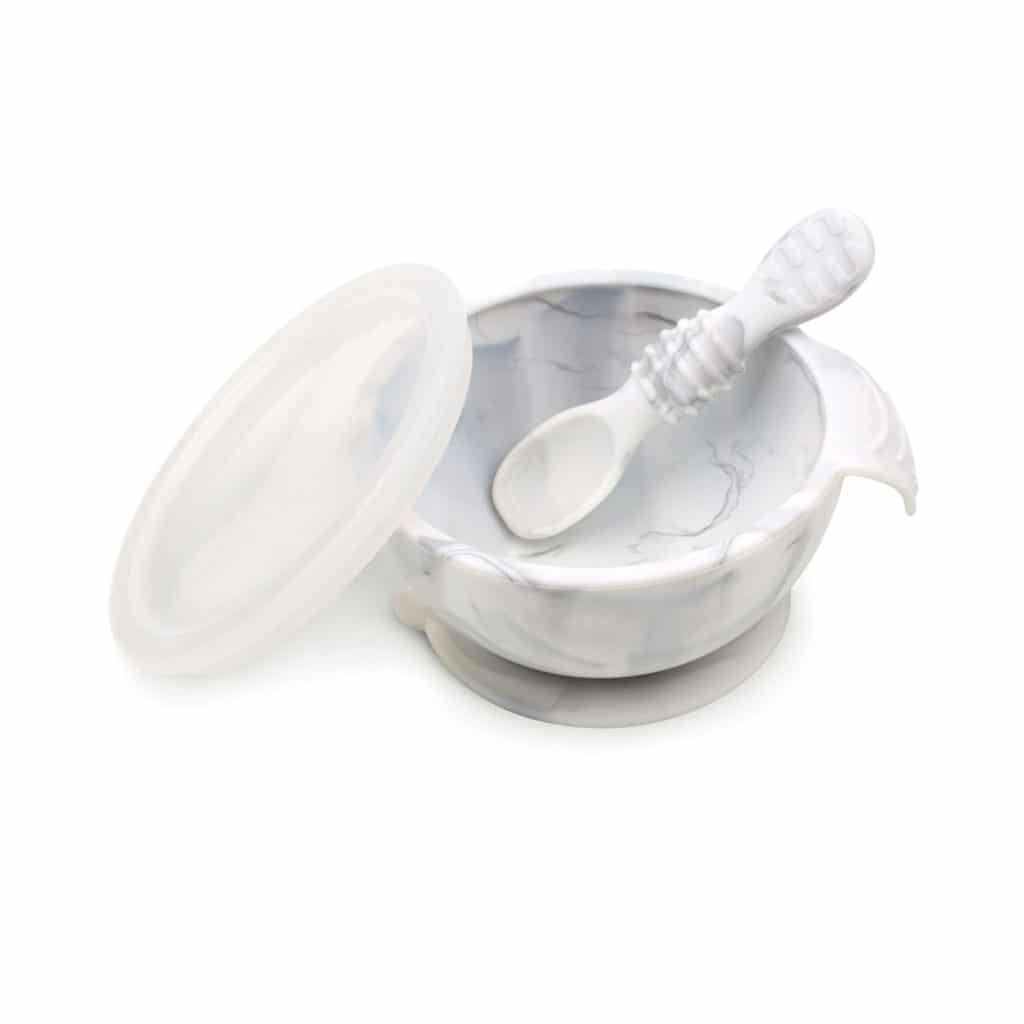 Ditto for these baby bowls (they come in lots of colours). These are great for putting in oatmeal, yogurt and other purees and I love that they stick to the tray. This one from Bumpkins also comes with an awesome silicon spoon!
Baby Bib Smock
This baby bib suit is KEY to preventing major stainage of whatever cute outfit is underneath. I like this one because I literally rinse it off and it dries super fast so I don't even have to put it in the wash.
Silicon Baby Catcher Bib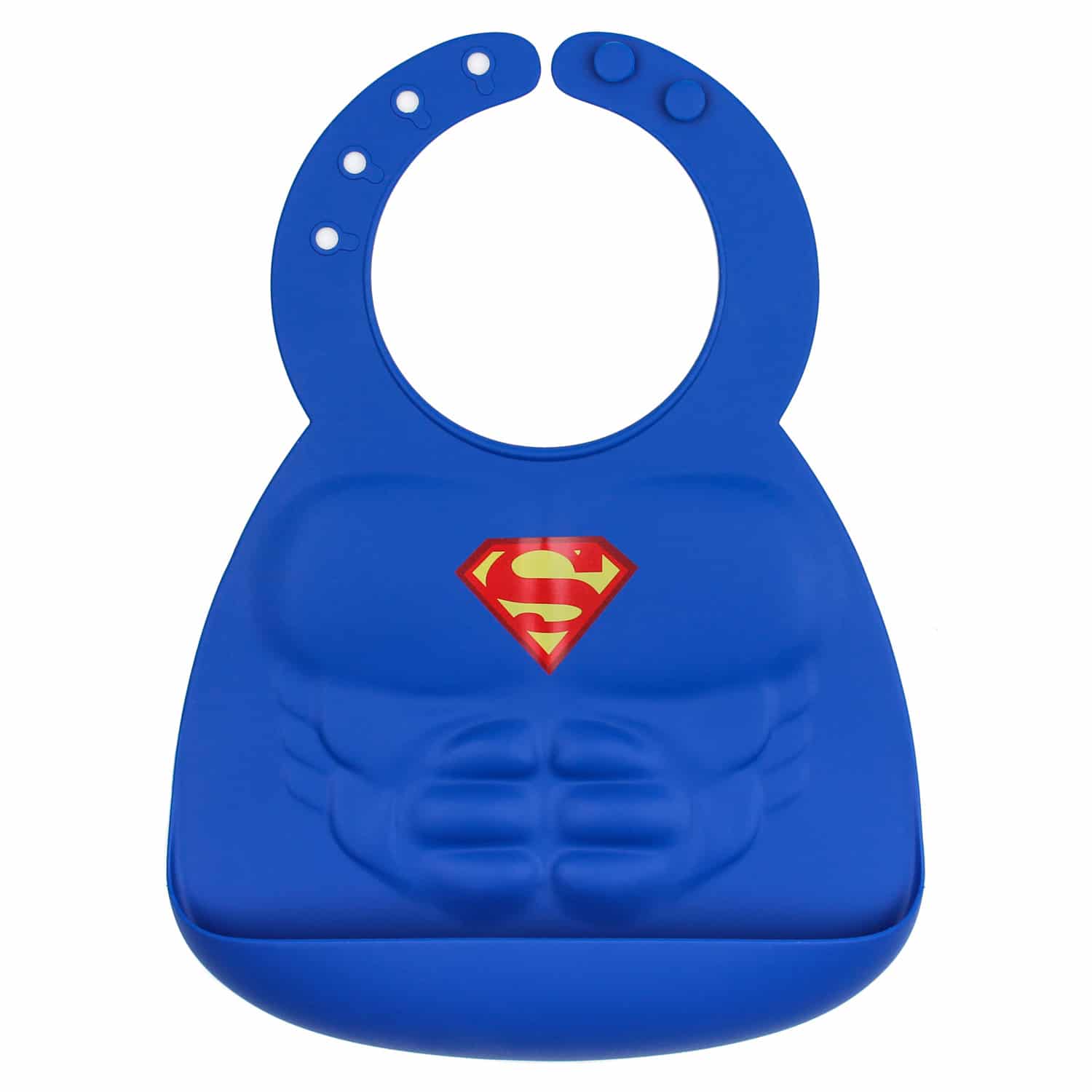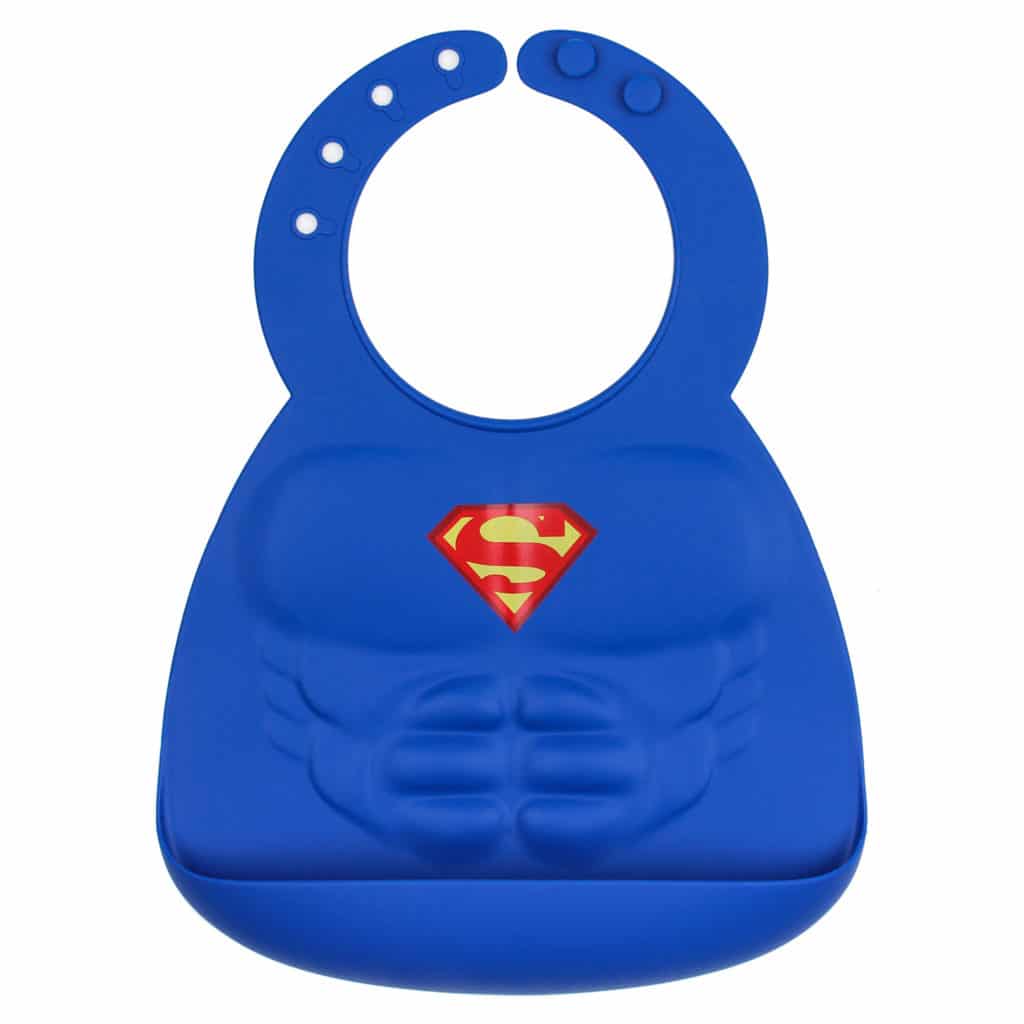 If you're cool to feed baby naked (or at least with a short sleeve onesie), these are easy to put on and they catch food before it falls on their lap. Sometimes I double up if I'm serving really messy foods and put the smock on and the catcher bib.
Bumkins Splat Mat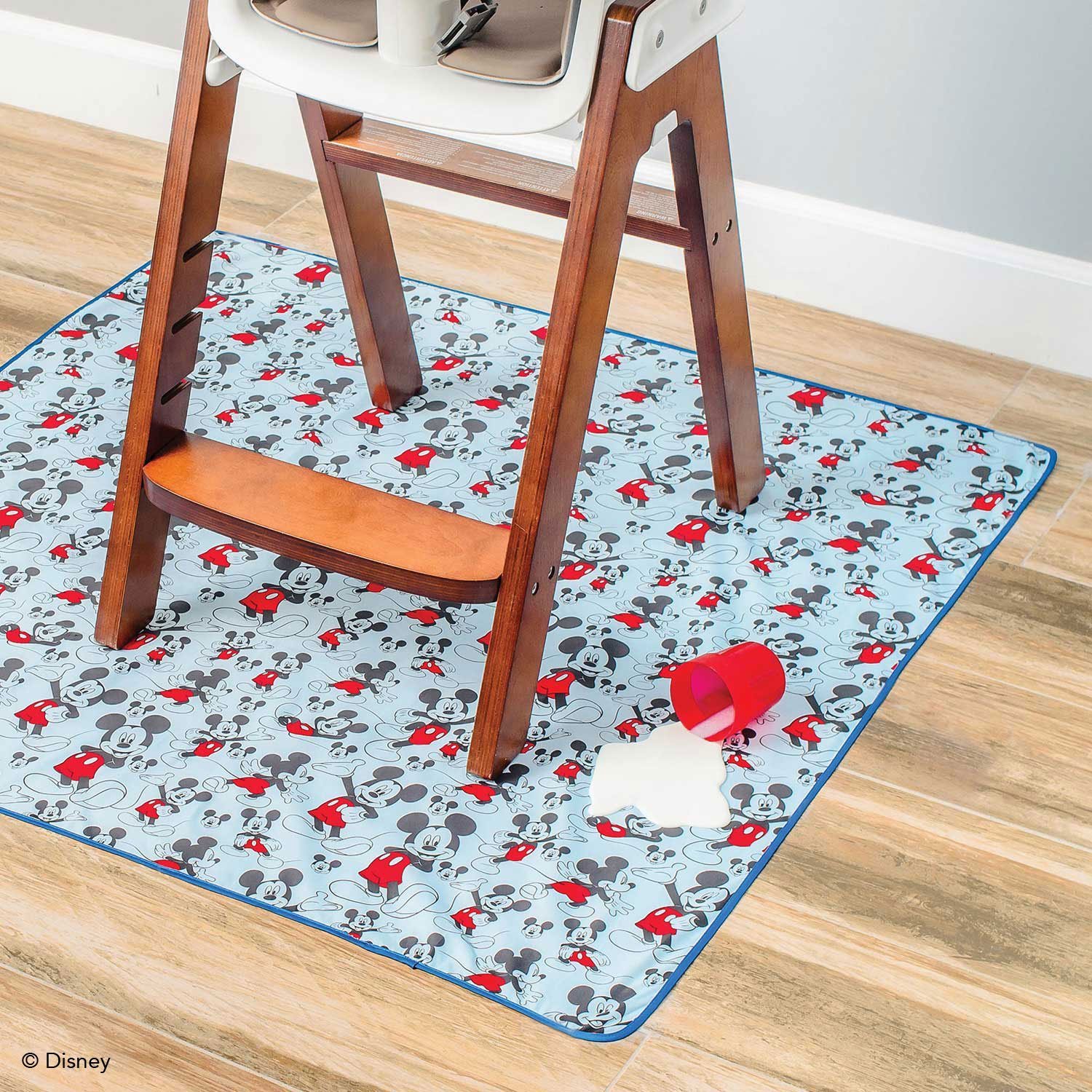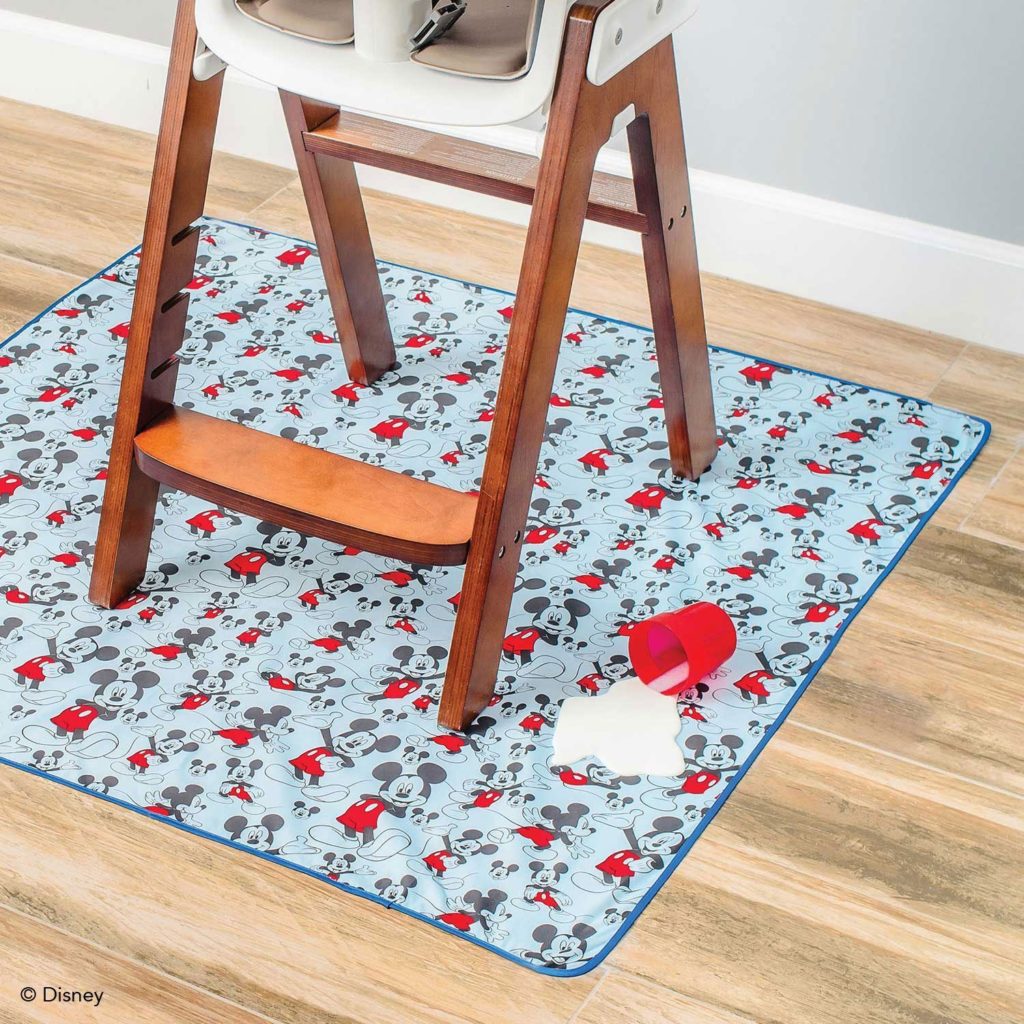 THIS IS KEY. If you want to protect your floor from raspberries, yogurt, cherries, chili and EVERYTHING ELSE, you need this mat. It's so easy to just wrap it up, dump any of the chucked bits of food onto the ground and wipe it down at the end of a meal.
So you can start to train babe on an open cup as early as 6 months, so that by a year they're off the bottle all together. I don't think we're going to get it completely perfect by a year, but he's doing pretty good with this tiny cup. I like a very small open cup because even if they spill, you're not wasting a ton of breastmilk or making a huge mess with lots of water. It's also silicon so it's safe for their teeth, and has a non-slip grip.
Angled Baby Cup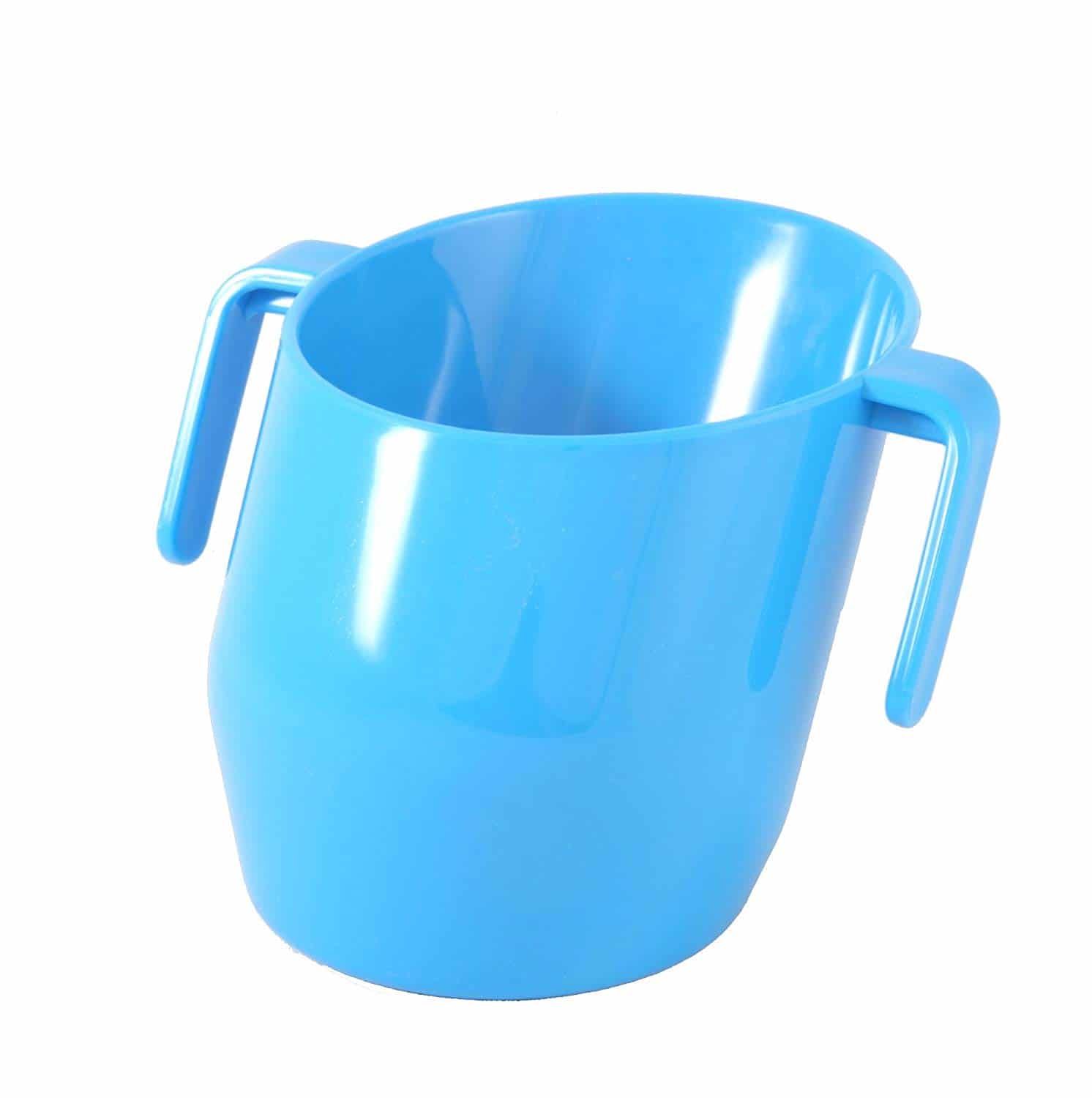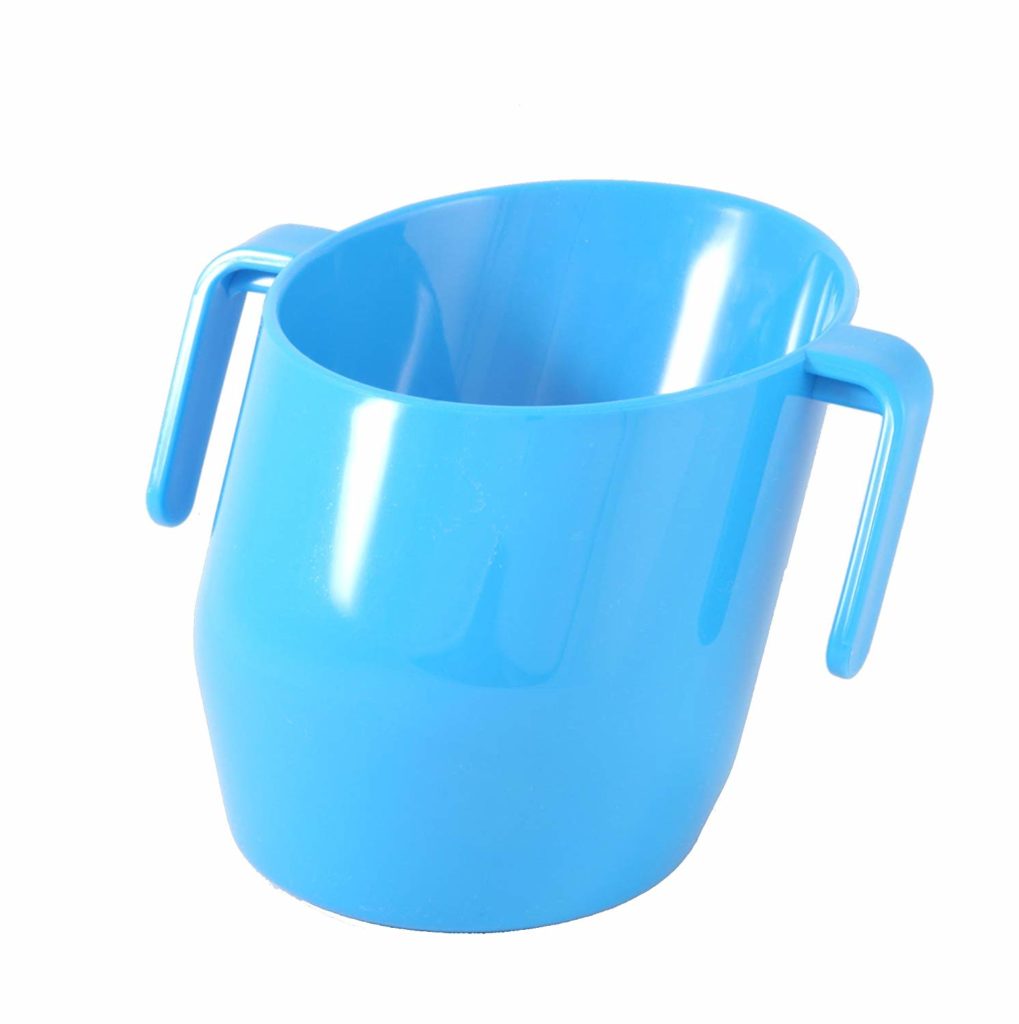 I like this cup because it is kinda angled towards their mouth so they don't have to tip their head back as much, which reduces the risk of spillage. It also has handles which my son does well with.
No Spout Beginner Sippy Cup
The spout-style sippy cup is going out to style with experts because it can potentially delay speech and impact teeth. We love these no spout cups because babe can hold onto the handles, and suck without a spout or nipple. They also DO NOT SPILL even when your kid literally chucks it on the ground- which happens, every single day.
Baby Gourmet Mushies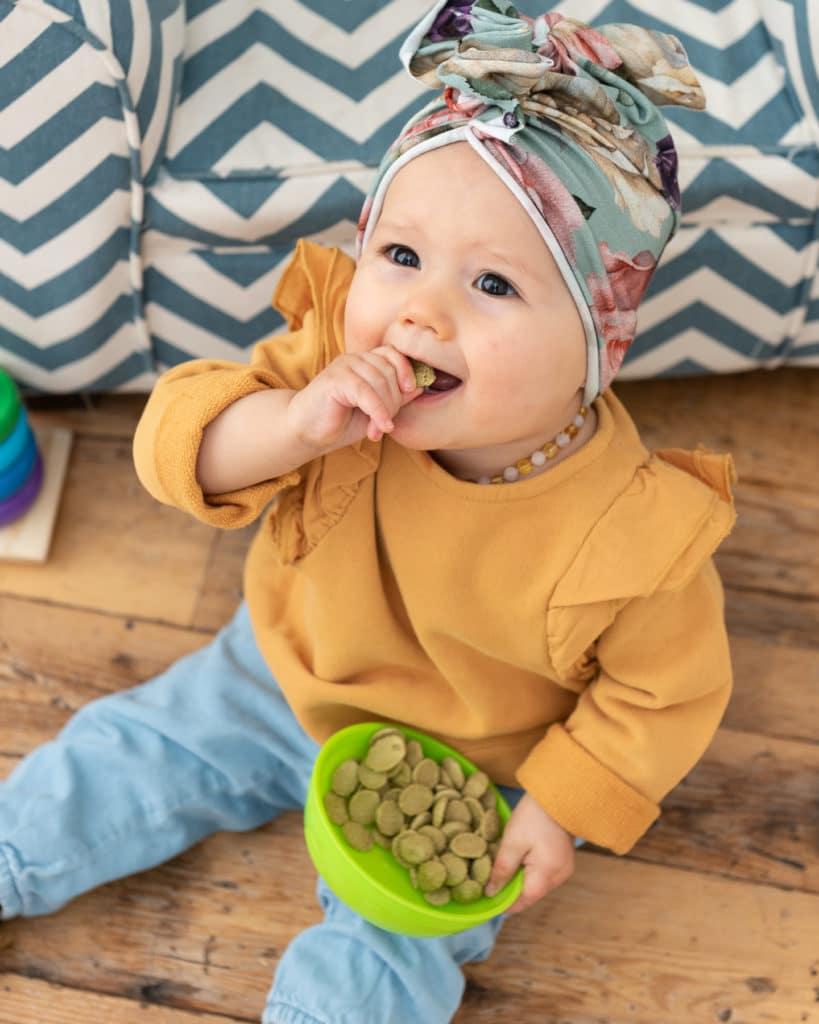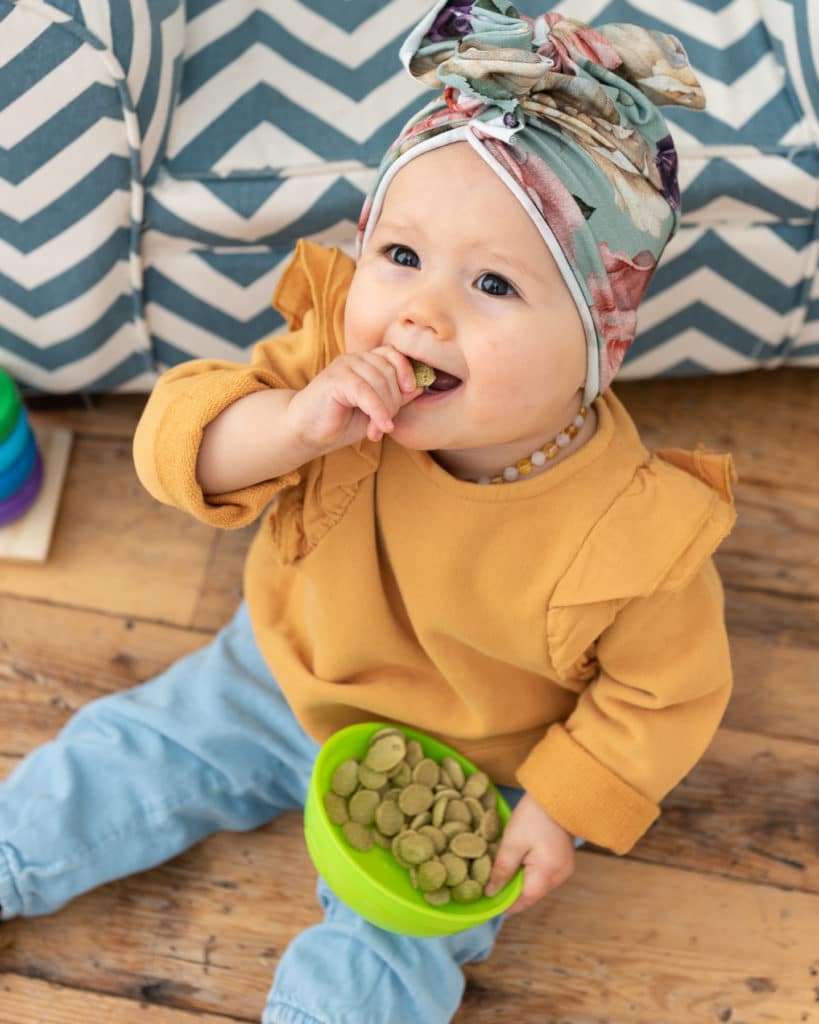 Snacks are KEY to keeping a baby happy, and these mushies are legit my son's FAVOURITE food. He could be screaming and if I pop a mushie into his mouth, he will perk right back up. I love them because they're great for praciticing pincer skills, have no artificial colours or flavours, and no added sugar. Baby E is partial to the Banana Beetberry, but also loves the Fruity Greens and Banana Berry with Greek Yogurt.
Baby Food Maker
Now there are tons of cool baby food makers on the market. I personally never have bought one as I chose to skip purees, but I've heard a lot of great things about how easy this one makes the process. You can also just steam vegetables the traditional way (on the stovetop) and then transfer them to a high power regular blender.
Snack Container
Okay so it doesn't NEED to have a monkey on it but HOW CUTE ARE THESE?! I like that they're no spill and also of course, BPA free in case babe decides to chew on them (HE WILL).
Reusable Snack Bag
I'm trying to cut back on my waste these days, so I love these reusable eco-friendly snack bags for storing cooked veggies or homemade muffins.
Baby Food Freezer Containers
If you're going to make baby purees from scratch, you might as well make a ton and freeze it. These are great because they can be portioned out and stacked in the freezer, and can go right into the microwave or dishwasher because they're BPA, phthalate and PVC free.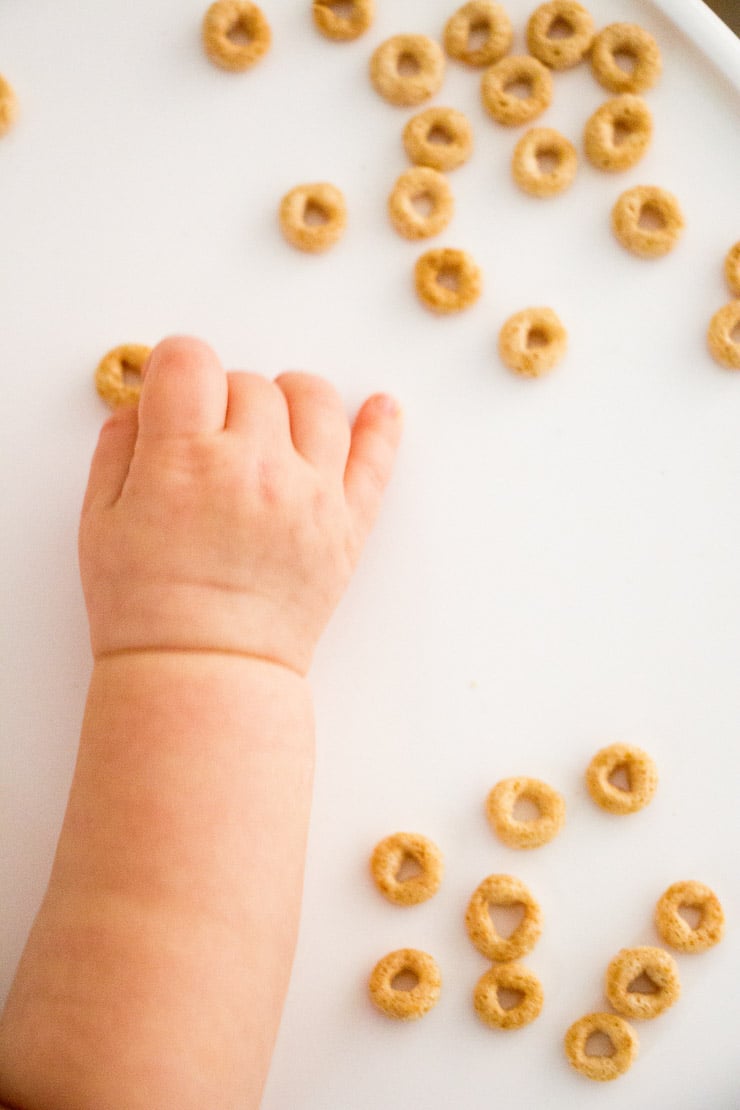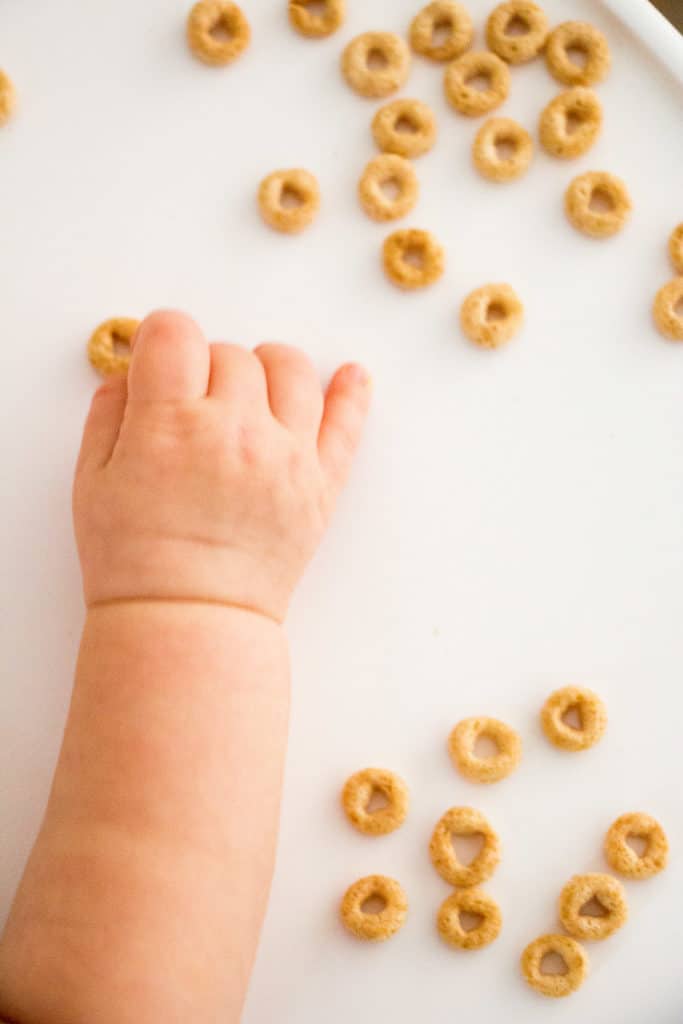 Mom hack: grab one of those cute snack containers, and fill it to the brim with Cheerios. Honestly, original Cheerios are a staple in my house because they're made with whole grains, have just 1 gram of sugar per serving, and they're the perfect safe shape for baby led weaning and developing baby's pincer grasp. I love that they're shelf stable, as well, so I often keep them in the diaper bag and bust them out for hangry situations – for both Baby E and myself!
Cold Packs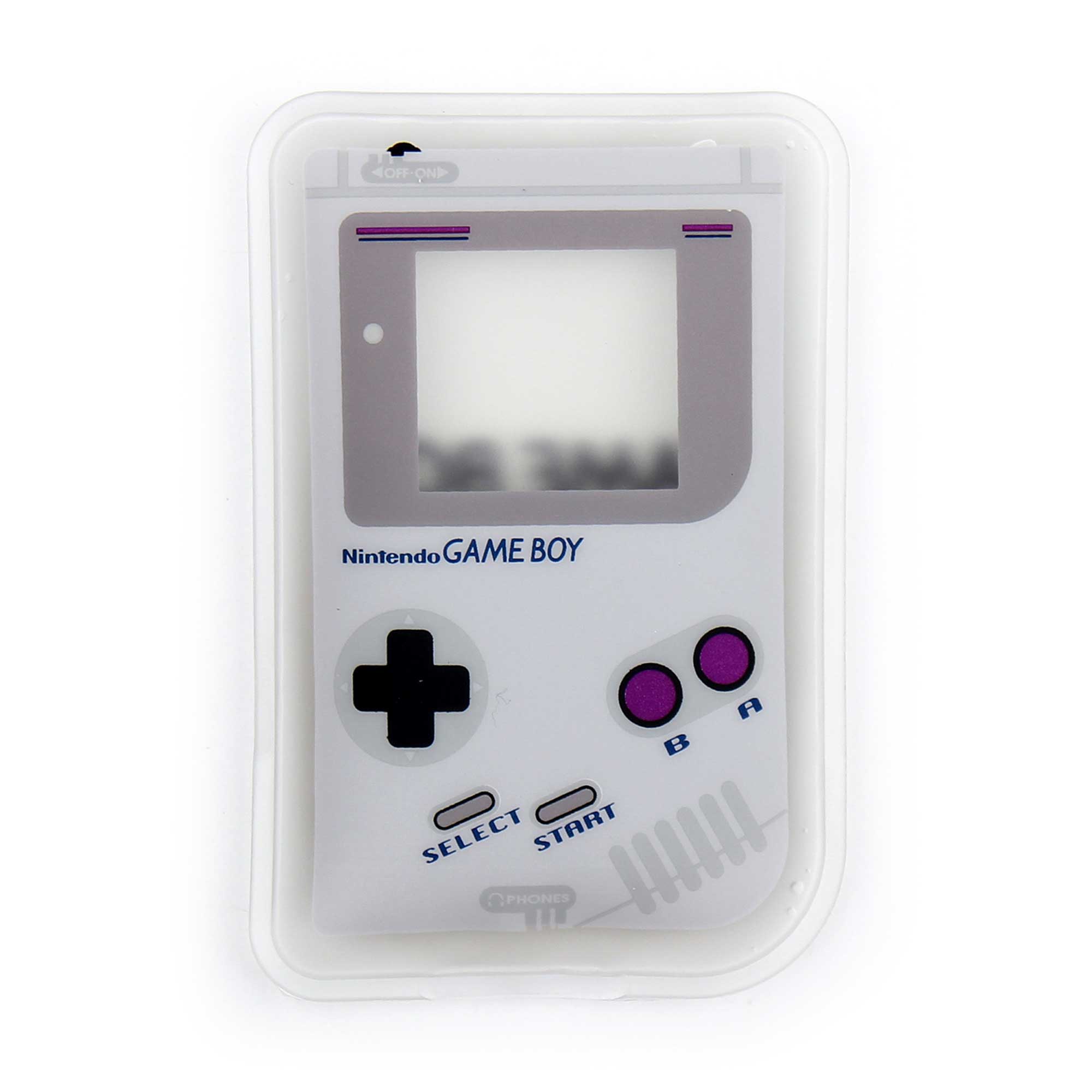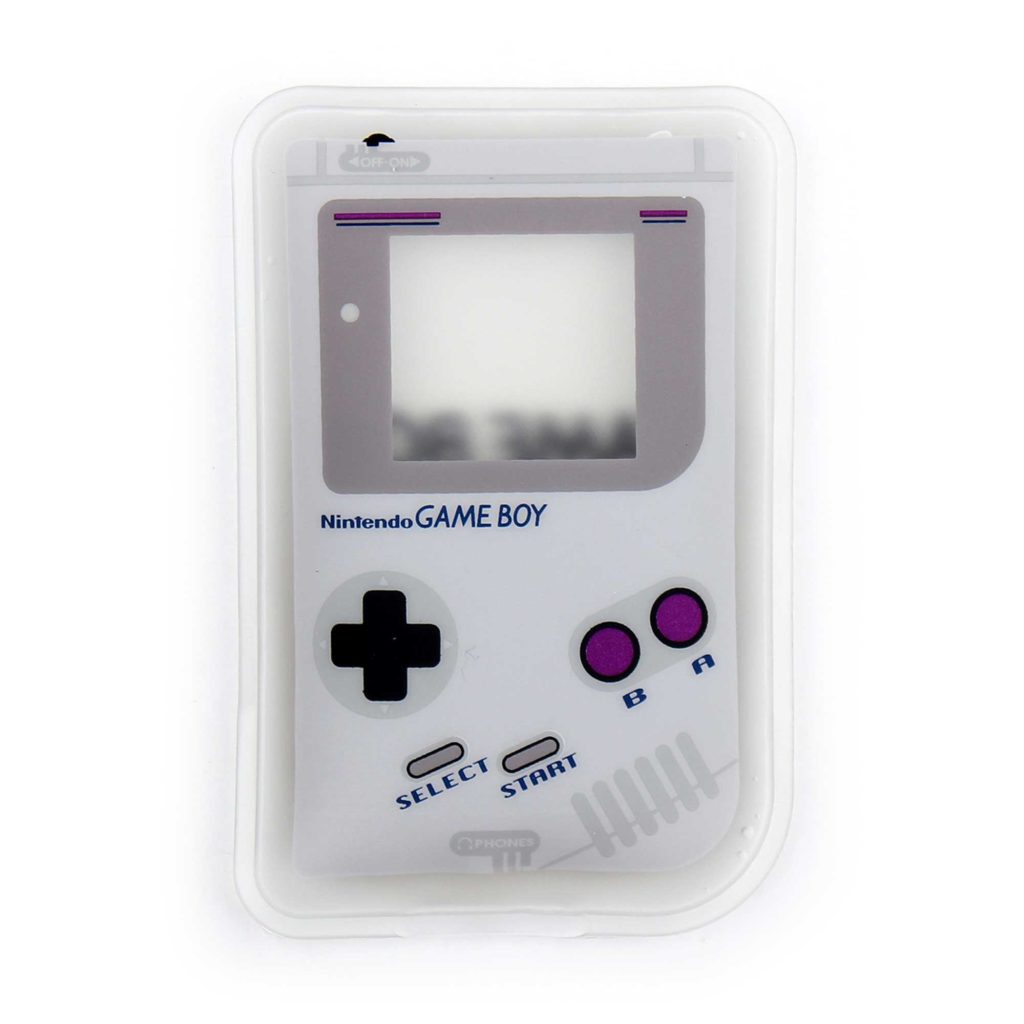 If you're going to be bringing food or breastmilk anywhere to eat while out and about, one of these cold packs is a great way to ensure it stays safe. Bonus points because these cute ones come in lots of fun 90's themed characters.
Mom Essentials for Clothing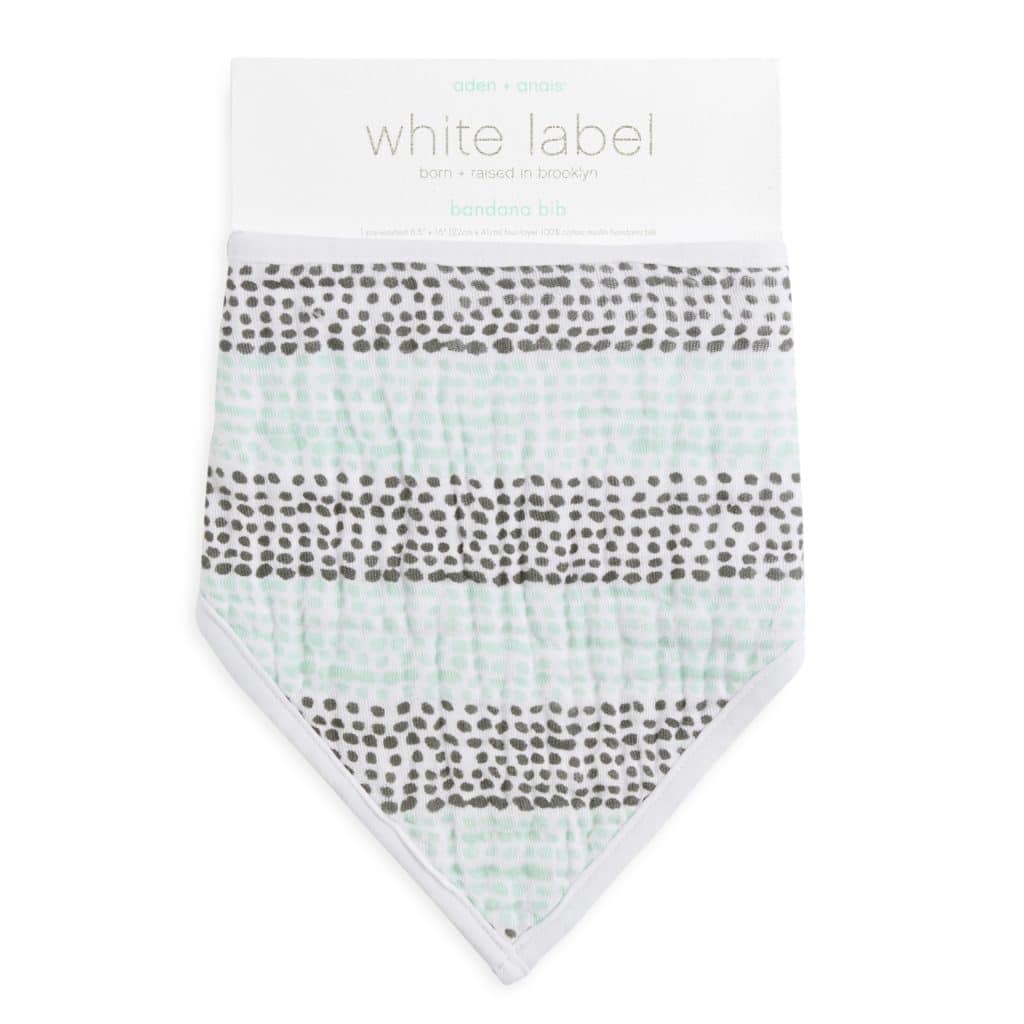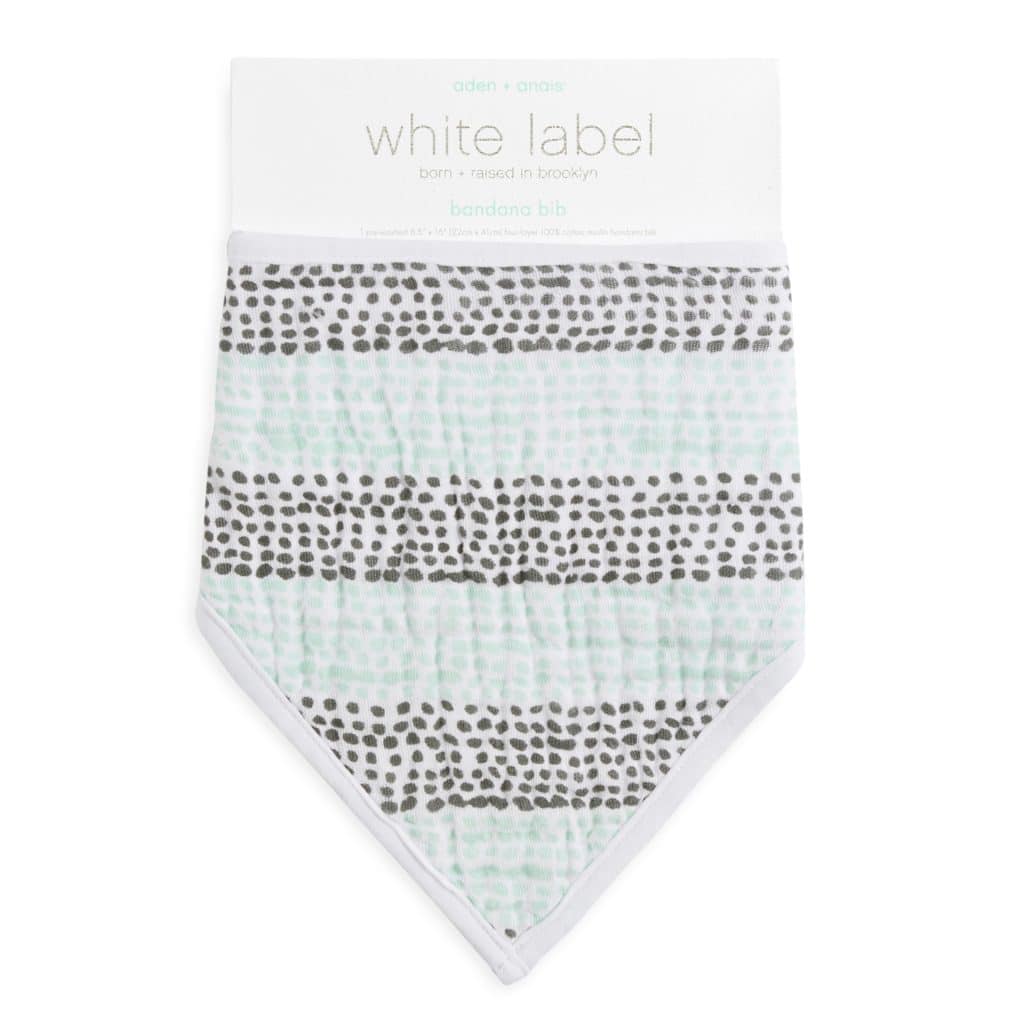 Stylist AND it helps protect your baby's shirt from getting coated in drool and snot, these little drool bibs come in a ton of patterns and colours to match with any outfit.
Baby Sneakers
Babe is going to start walking soon, and even if he isn't, it's good to put something on his feet for going out and about. I like these shoes because they ACTUALLY stay on (unlike a lot of the cutsie cheapo brands) with velcro (KEY), are super stylish and are comfortable for cruisers and early walkers.
Baby Sandals
Because if we can't live in runners all day, every day (especially in hot weather), neither should babe.
Wet Clothing Bag
Perfect for putting dirty soiled clothes or wet swim suits, I always keep this easy washable bag in my diaper bag.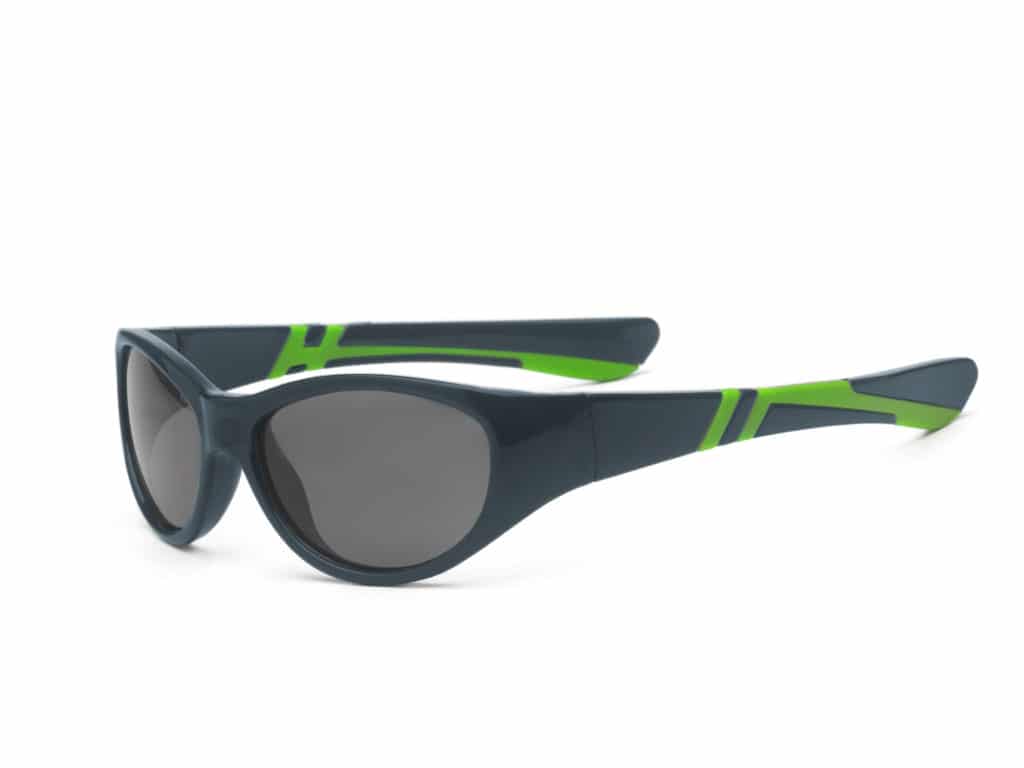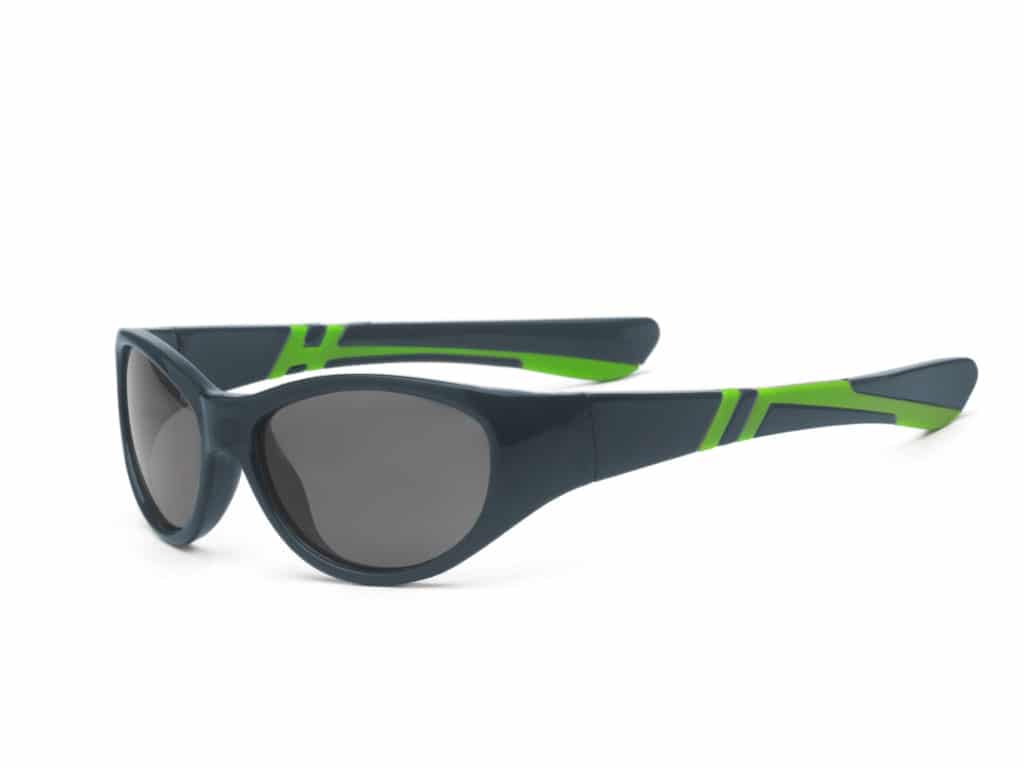 You've got to protect baby's delicate eyes, and I love that these sunglasses have a comfortable wraparound frame that fits snugly to block direct and peripheral sunlight.
Mom Essentials for Safety
Baby Gate
Usually somewhere between 6-12 months, babe starts getting super mobile. They're very likely crawling, they're probably cruising, and they're even potentially walking (EEK). Baby gates at the top and bottom of the stairs help prevent baby from dangerous falls. There are a ton of different types online depending on your home aesthetic and what you're trying to gate off, so do a bit of research and fine one that works for you.
Again, kids are a disaster waiting to happen at this age. If you have a bannister on an upper level that is wide enough that a baby could potentially fit through, you might want to look into these guards to fill the gaps.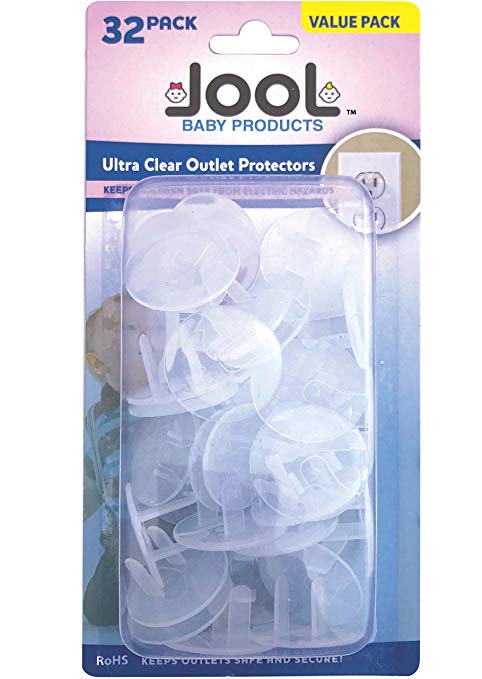 My son has an obsession with holes, so naturally he's fascinated by outlets. Cover them up to protect him with these simple outlet covers.
Edge Protectors
If you have a lot of sharp or pointed corners on your furniture, make them a little softer with these edge protectors. I can't tell you how many times Baby E has climbed up onto the hard coffee table only to bang his head (hard) when he falls down.
Drawer Locks
We have a lot of drawers in the kitchen, dining room and family room, and guess what? Baby E has figured out how to open ALL of them. And once he figures something cool like that out, he can't help himself but to do it CONSTANTLY. These drawer locks help keep them out of the dangerous things, and even just from opening and then slamming the drawers on their little baby fingers (EEK it literally hurts my heart just to think about that).
Mom Essentials for Travel
Pack and Play/ Portable Crib
You aren't going to give up your stand alone crib but if you plan to do any travelling (even a day trip to your in laws), you're going to want a travel pack and play or crib to nap baby. Keep this thing in the trunk of your car so babe can nap on the go and you can enjoy a leisurely afternoon wherever you are.
Britax Infant/Child Car Seat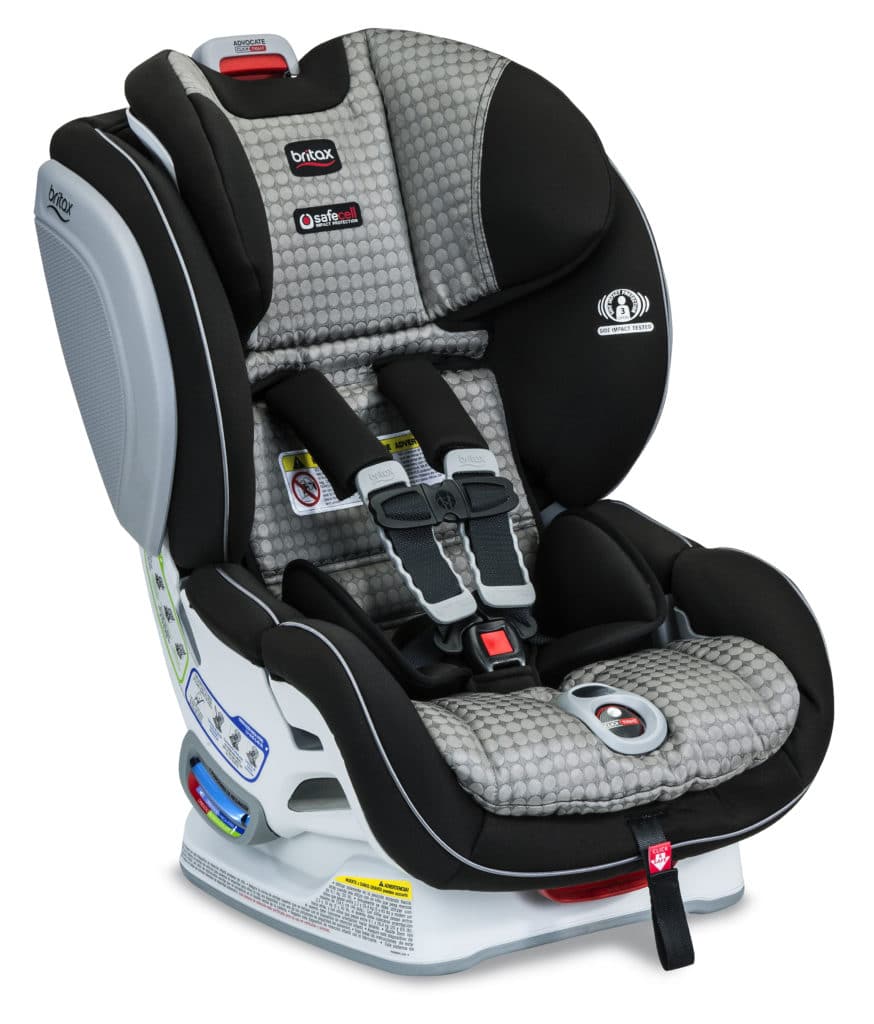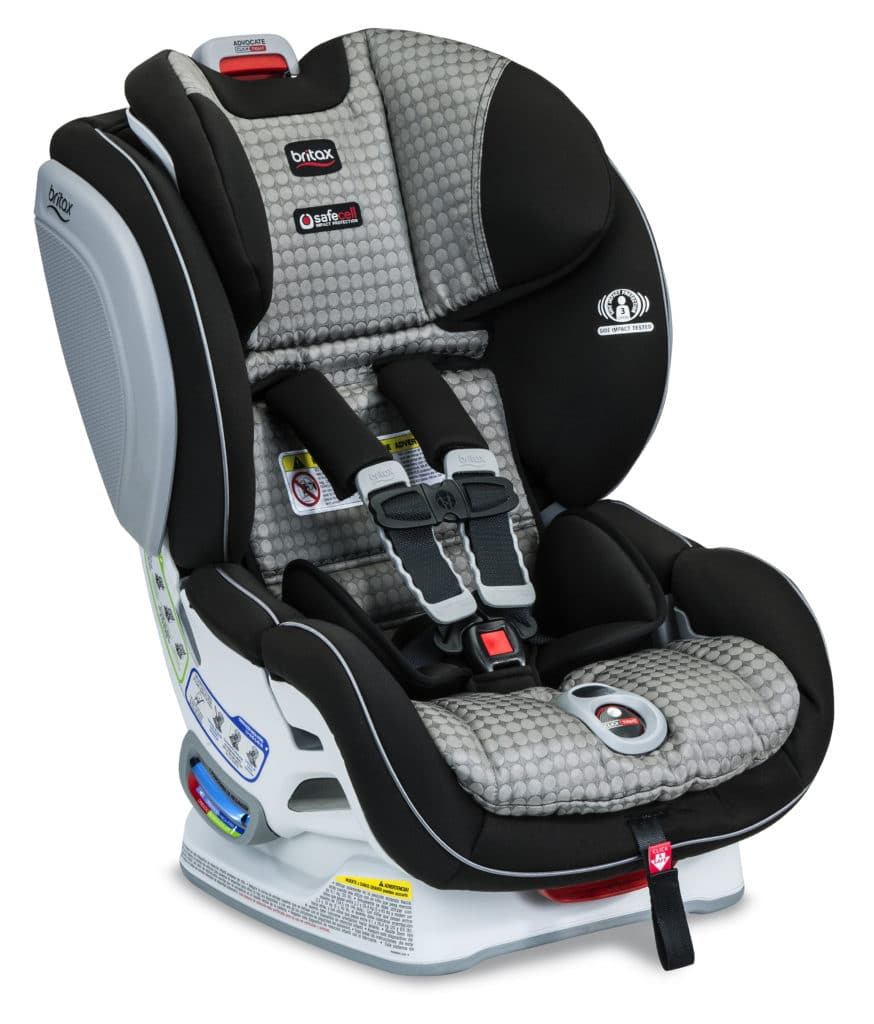 We just switched over to the Britax ClickTight Infant/Child Seat and are loving it. It has a patented ClickTight installation system for a safe and easy installation (this is particularly important considering most parents install their car seats incorrectly!). I also like that it has three layers of side impact protection, an impact-absorbing base and steel frame, and it tells you when the harness is tight enough for optimal safety.
UppaBaby G-LUXE Umbrella Stroller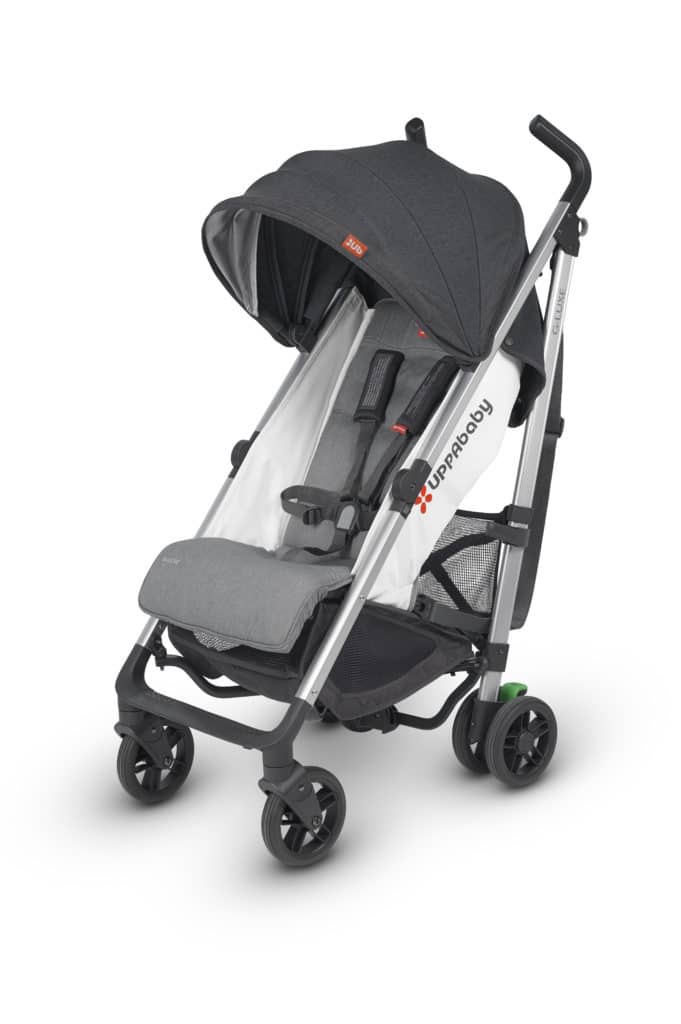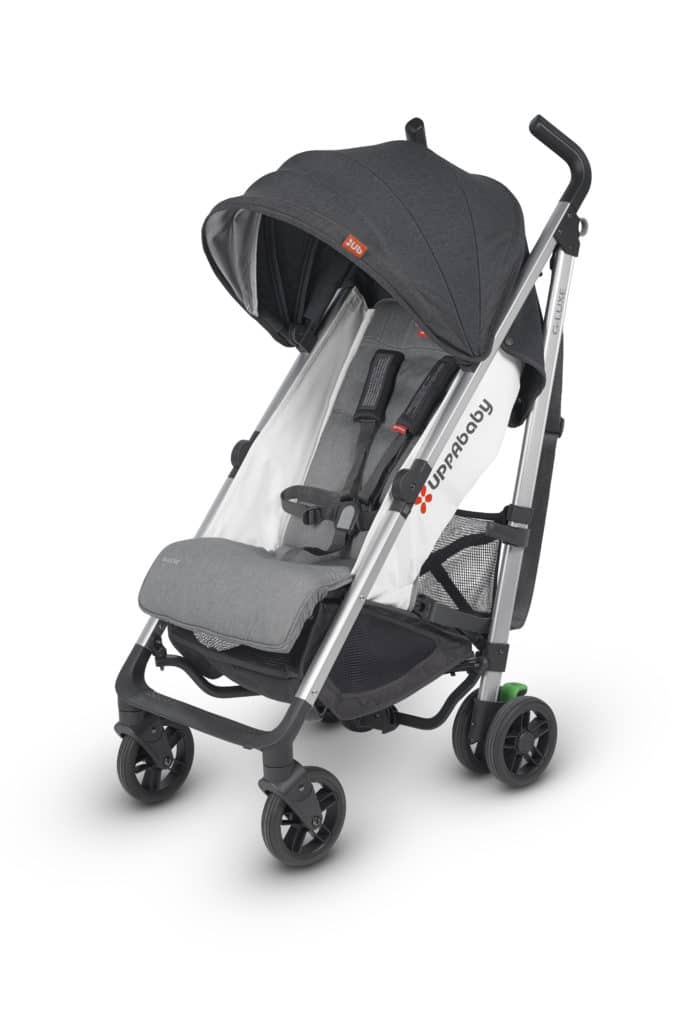 I love my UppaBaby Vista for everyday with baby at home, but for travel, you definitely want something super lightweight. For our first big family trip this fall with Baby E, we will be taking this G-LUXE umbrella stroller. This is suitable from 3 months to 55 lbs, has a multi-paneled stretch knit canopy with a pop-out UPF 50+ sunshade, and a large basket with easy access. It's perfect for making getting around with a little one a breeze.
Mom Essentials for Entertainment
Matchstick Monkey Teething Toys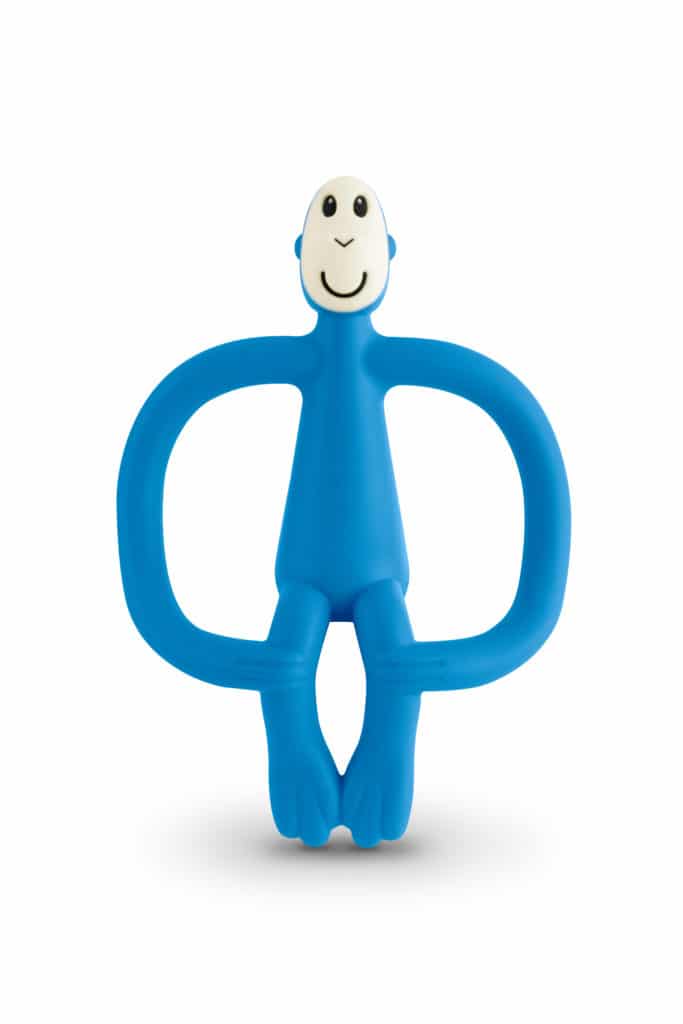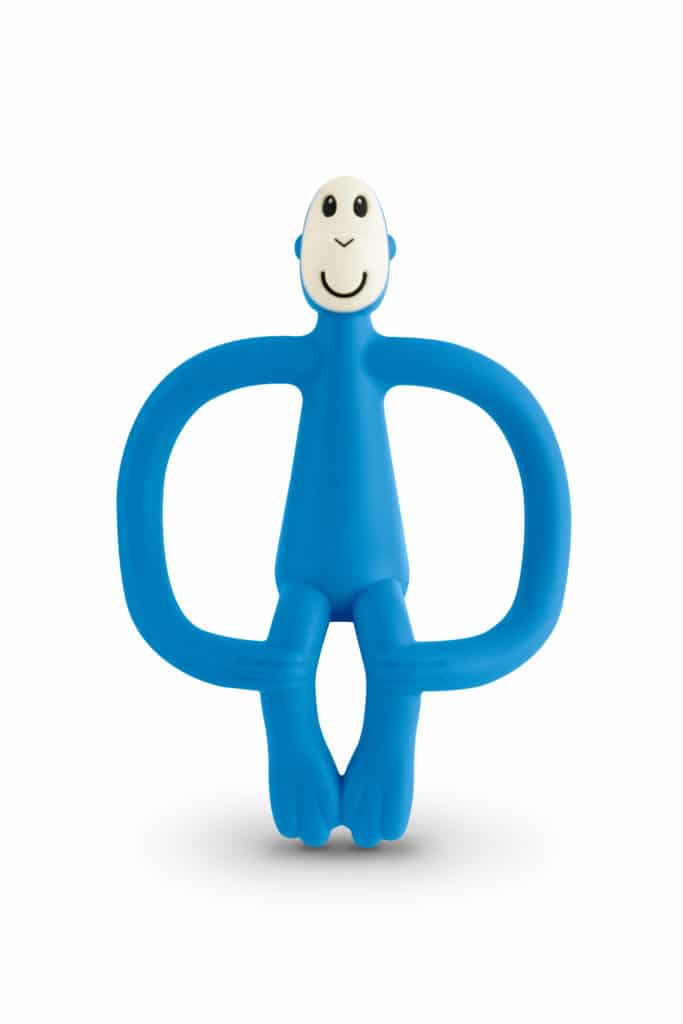 Have like a million of these. Seriously. In every pocket, purse, bag, room, in the fridge, in the freezer, EVERYWHERE. My kid seems to want to chew on EVERYTHING at all times, so putting something that is safe (no BPA, non-toxic, with no loose bits or sharp edges) in his mouth is KEY. I also love that it is dishwasher and fridge safe!
I like to think my son is a musical genius, but really, I think most kids are enamored by music between 6-12 months so beginner musical instruments definitely are mom essentials in my books. My son loves his drum, and I recently got him a baby piano too, but a xylophone or guitar would also be cool.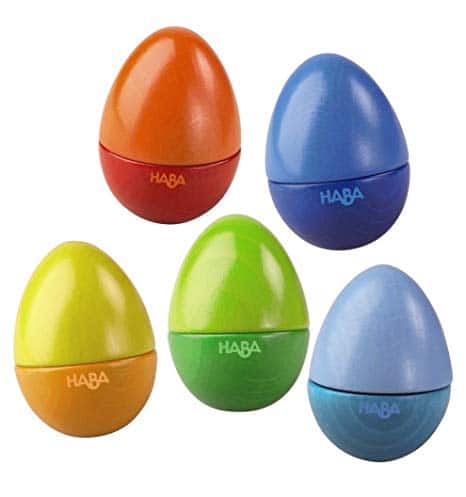 This is another (cheaper) option for practicing that rhythm. Buy a bunch and you and all the neighbourhood babes can start a baby band.
Interactive Electronics
Yes, the most annoying toys will be your kid's favourites. The more flashing, talking, honking and music the better. My kid also ADORES cars, buses and trucks, not so much because he's a boy (#GenderIsASocialConstruct) but because they move and he likes to chase after them. Just make sure any toys you buy don't have any small parts that babe could potentially choke on.
Walker / Activity Centre
A circle of neglect and a baby walker in one? YES! I actually like this walker because it quadruples as a stationary activity centre, bouncer, walker and pusher. This is a great tool to have when baby starts to become a bit more mobile and you need to park them somewhere for like a hot minute, but also when they start to pull up, push or walk and need something to hold onto.
If you're just getting started with solids and baby led weaning, stop what you're doing and read my beginners post here. Then hit up my Amazon Store to check out some of my favourite baby led weaning books!
Touch & Feel Baby Books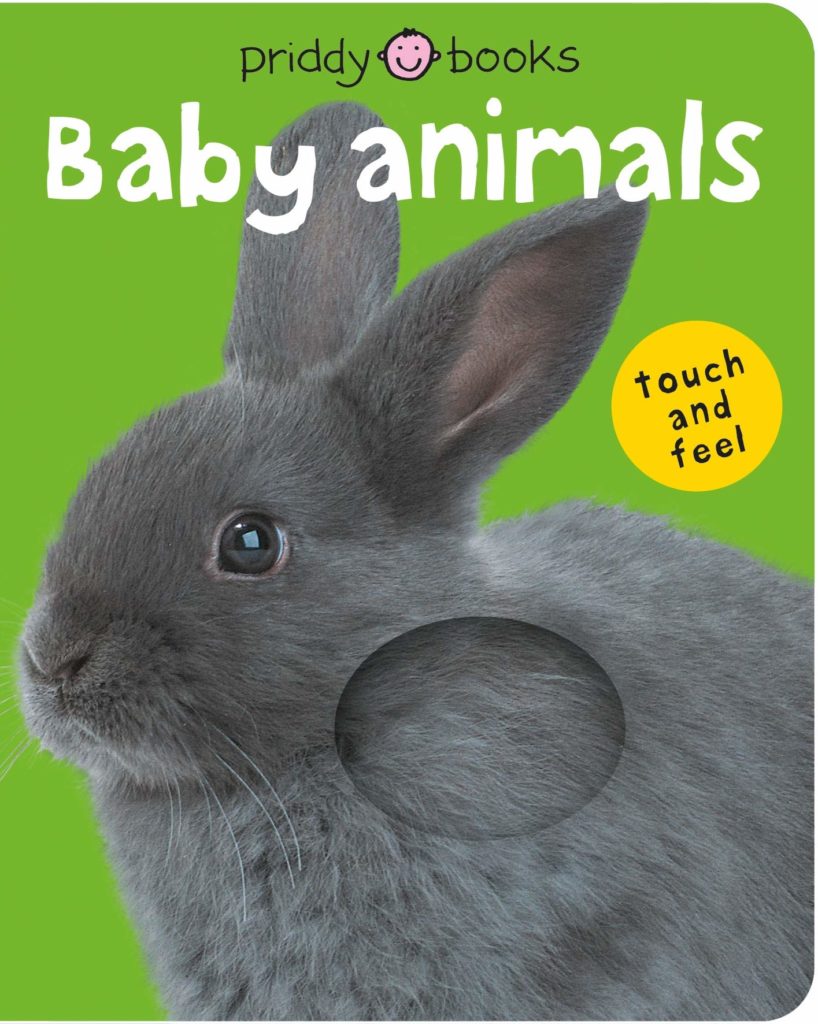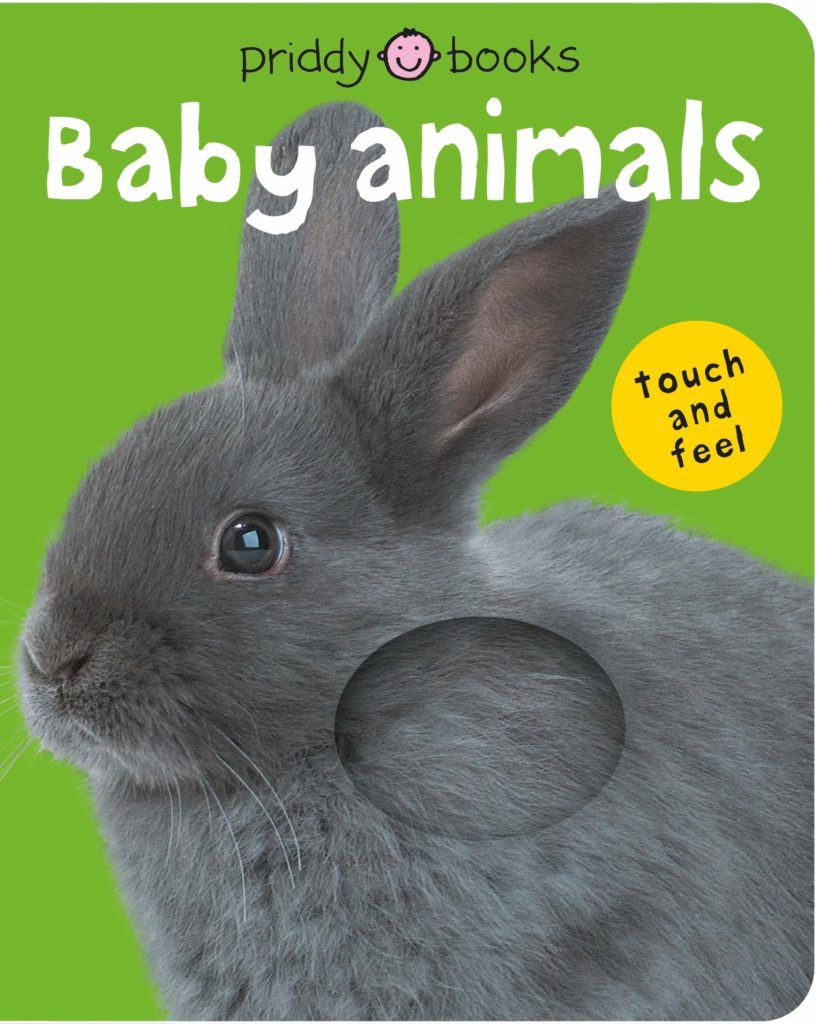 This is the age when your little baby will become much more involved in story time. They're going to want to turn the page (and sometimes violently, so board books are best), and they'll also enjoy feeling and touching the pages. That's why we LOVE touch & feel baby books. There are so many great ones and they're all relatively inexpensive so pick up a bunch.
Lovey
While the AAP doesn't recommend any blankets in the crib until one year, a lot of pediatricians give the okay for babies to have small toys or loveys around 6 months when babes can lift their head well, push, or crawl out from under it. I was always super cautious so we got my son this elephant lovey because it was small, had a hole it in and was easy for him to grab and cuddle with without smothering his face. He loves his "Ellie" (we actually have 3 of them just in case!!) and we use it as a signal to him that it's time for him to go to sleep.
Matchstick Monkey Plush Monkey Toy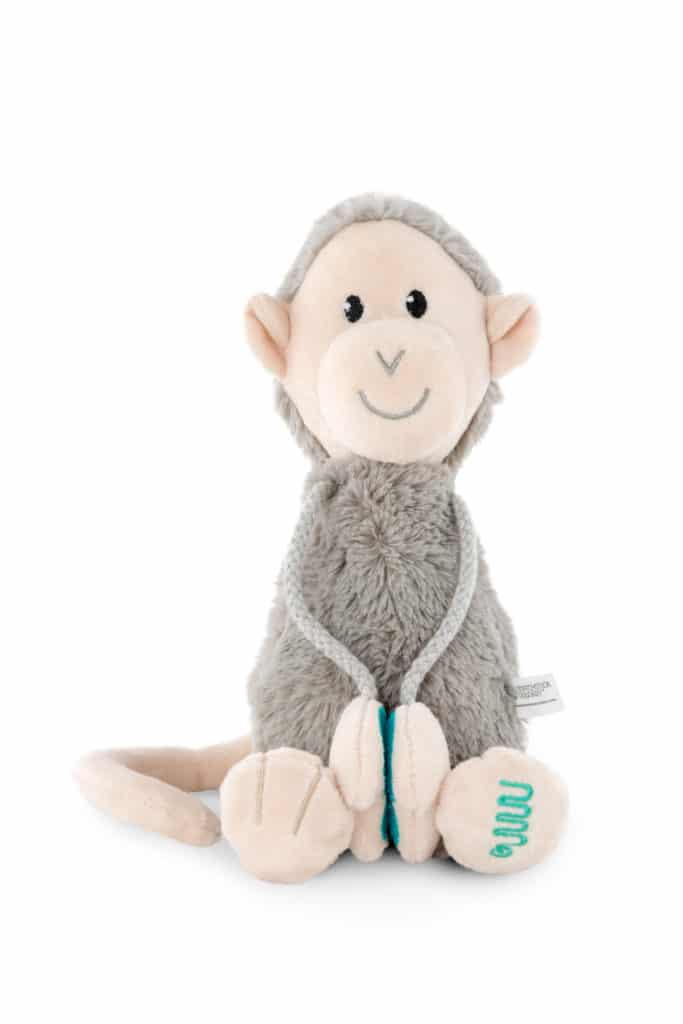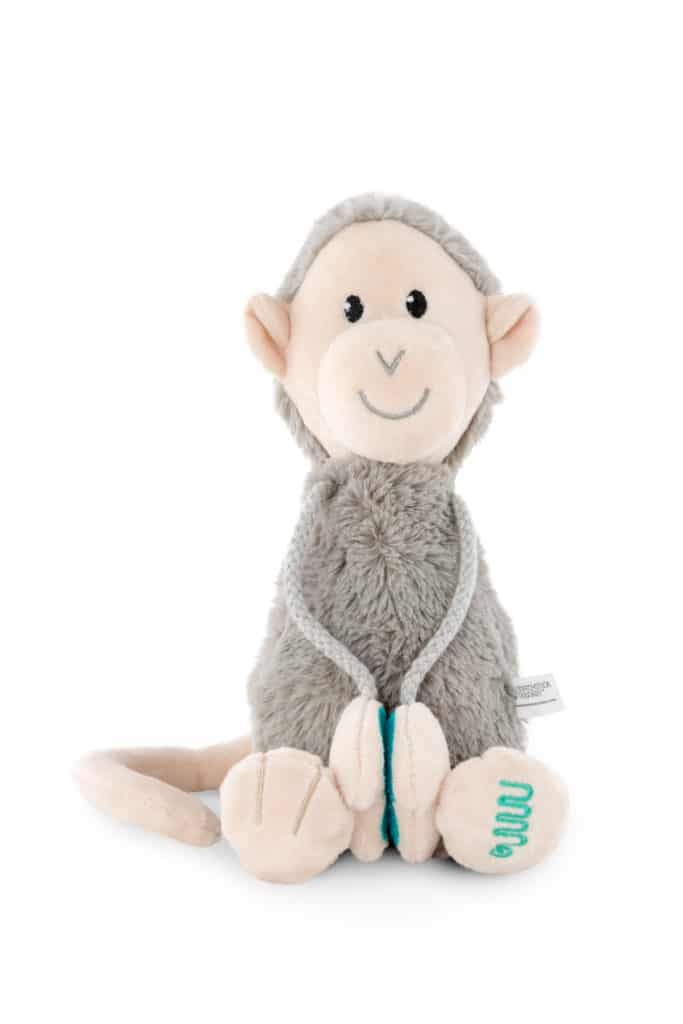 Baby E is OBSESSED with monkeys and loves this cute one with the crinkly hands and feet. I love that the hands and feet are Velcro so I can attach it to the stroller while we're out and about.
Mom Essentials Services for Mom
Gym Membership
Moms, you've hopefully gotten the go-ahead from your doctor to get active again, so if you're craving something beyond walking baby around town in the stroller, a membership to the gym can totally constitute a mom essential. Honestly, even if you just want to go to a very gentle yoga or meditation class, I think getting an hour to ourselves to move our bodies however it feels good is key to our overall happiness and health.
Massage
Being a mom is exhausting, so if you're looking for an amazing service for a mom who's been through the first 6 months, a massage is always a welcome idea and totally a mom essential service in my books. Carrying a heavy infant around on one hip, hunching over to breastfeed or pump, and lowering a baby into a tub or crib every day can do a number on your shoulders and back, and a regular therapeutic massage can do a world of good.
Blow Out
Honestly, I think that a good blow out is one of the best ways to spend $30 because you feel so glamourous afterwards. A lot of us are also losing our hair at this point, so getting a professional to spruce things up can really help our self-esteem.
Manicure & Pedicure
Spa day!! Seriously, the week after I gave birth to Baby E, I was DESPERATE for a mani/pedi, but I was glued to my son trying to breastfeed and didn't want to bring him into a fumey nail salon. Well, the good news is by 6-12 months old, you're probably getting long enough stretches between feeds (if you're still nursing) that you can more easily escape for a little R&R. So treat yourself, mama, you totally deserve the best.
Breast Massage/Acupuncture/ Physiotherapist Ultrasound
Mamas who have had mastitis know it's NO JOKE. If you decide to start weening in that second half of baby's life, then you know you definitely run the risk of getting clogged ducts if you go too fast. I've had mastitis 4 times, so I know, it's really not fun. I have tried a lot of services, and have found a combination of acupuncture, breast tissue massage (often administered by an acupuncturist or physiotherapist who specializes in blocked ducts), and therapeutic ultrasound can help break up those sticky clogged ducts and get you some relief.
Mom Essentials Sips & Nibbles
(Good) Wine
Okay, so I hate the popular trope of moms being glued to the bottle, as if motherhood is so miserable we can't help but be driven to drink. But there's also nothing wrong with putting the baby in bed and looking forward to cracking over a beautiful wine with the hubs. I don't drink a lot so when I do, I make sure I choose something good. And if you're wondering about breastfeeding and drinking, check out my evidence-based blog post on that here.
Meal Delivery Kit
Sometimes mama don't have time to go grocery shopping and do all the chopping when she's got a 1 year old squirming in her arms. There are so many great options on the market, and a lot of them offer free or discounted options for first time customers. Try a few out before committing to a program.
Uber Giftcard
No one has time to make dinner from scratch every single night, so if ANYONE wants to buy mama a gift, it SHOULD BE THIS.
Coffee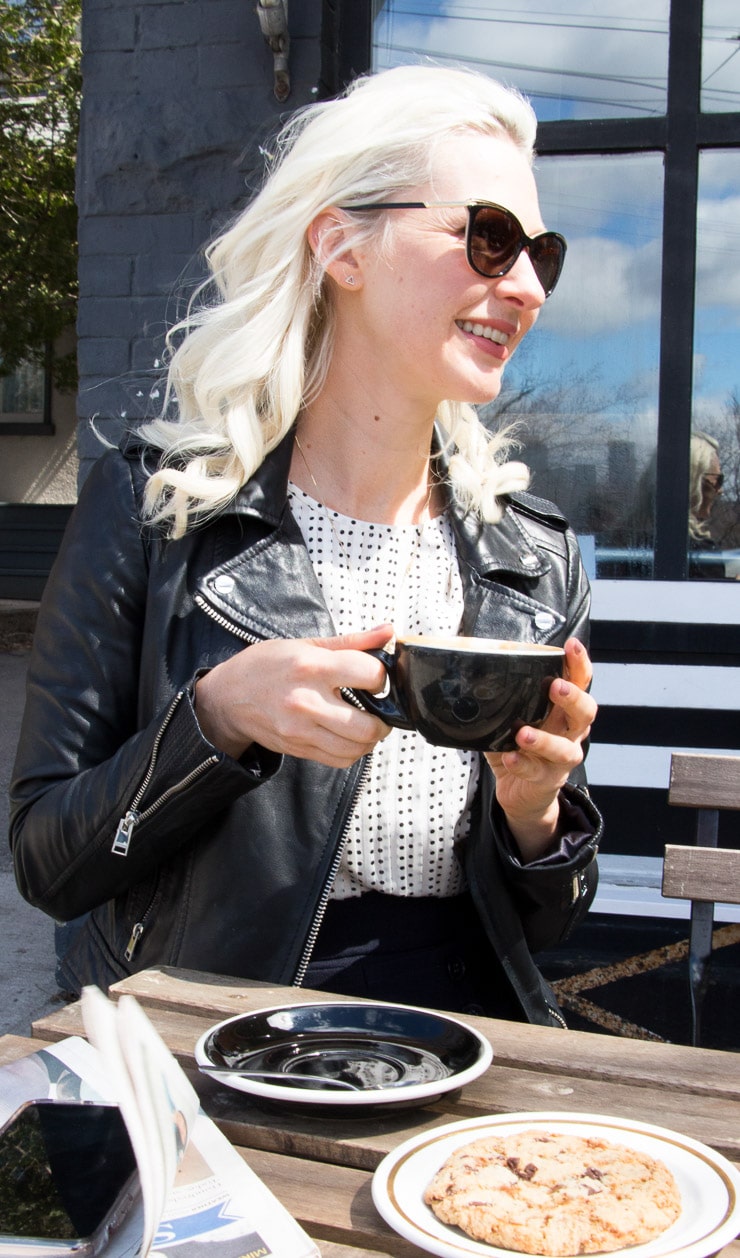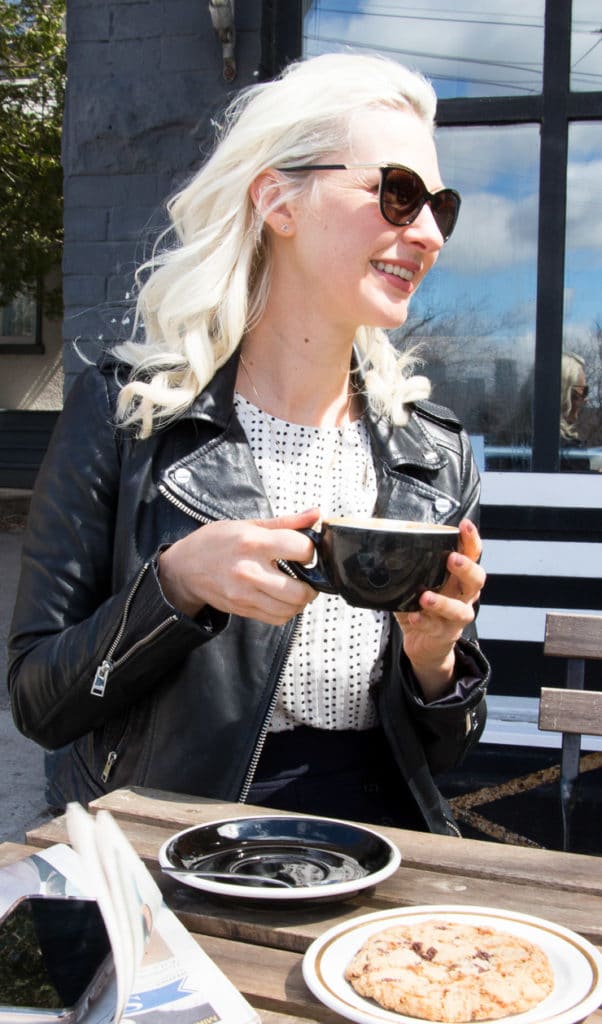 I wouldn't survive without coffee, so whether you have a fancy espresso machine, a good stand by French press, or you use your morning coffee run as a way to get you and babe out of the house, COFFEE IS LIFE.
Looking to get something for a deserving mama? I have organized all of my favourite products into my Amazon Shop here! (Disclosure, this is an affiliate program, so while I have curated all of my favourite brands in one spot, I do make a small commission if you make a purchase from my link).
Still in the early days or currently pregnant and expecting your bundle of joy soon? Check out my Mom Essentials Blog for moms 0-6 months old here to find out what you need and what you can probably pass on.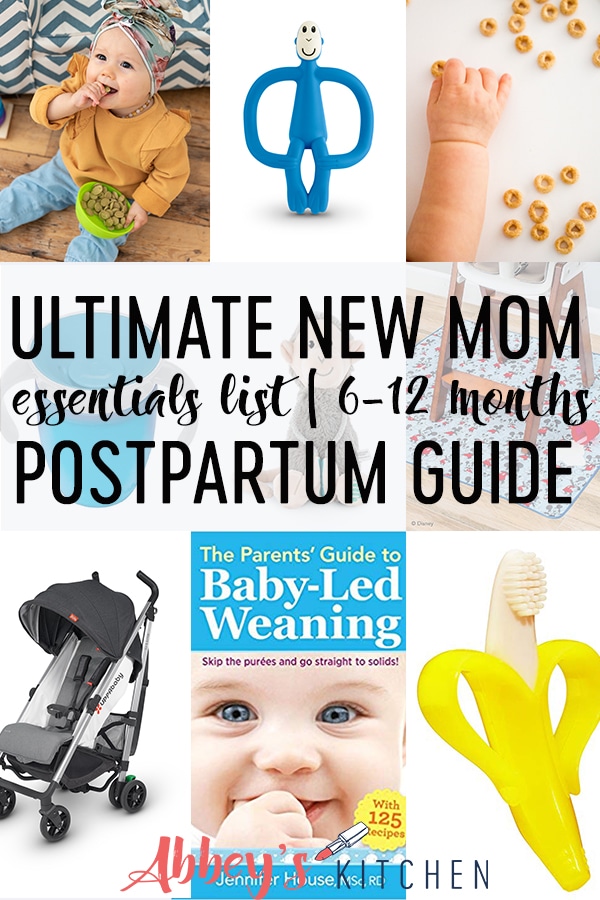 Disclosure: this post was sponsored by some of my favourite brands including Earth Mama, Baby Gourmet, Cheerios, Bumkins, Britax, UPPAbaby and contains Amazon affiliate links, however, all opinions are genuine.
Updated on September 1st, 2022