As a new mom myself, I share the ultimate new mom essentials list to help you plan your registry for the first 0-6 months postpartum. Get all of these products and more HERE.
Walk into any baby store and you're bound to feel overwhelmed. Even when I was just an innocent mom ally, searching naively for a baby shower or first birthday gift, I would feel like I was drowning in excess and options. Well, I'm now a few solid months into motherhood, and I can attest that even when you kinda know what you need, these places are black holes. SO-MANY-THINGS. SO-LITTLE-ROOM. (AND BUDGET, OBVS). So while I don't know everything (okay, so I often feel like I don't know much), I do feel like I have a good grasp on all the stuff us new moms do and don't really need. Here's my mom essentials list for the first 6 months.
The Ultimate New Mom Essentials List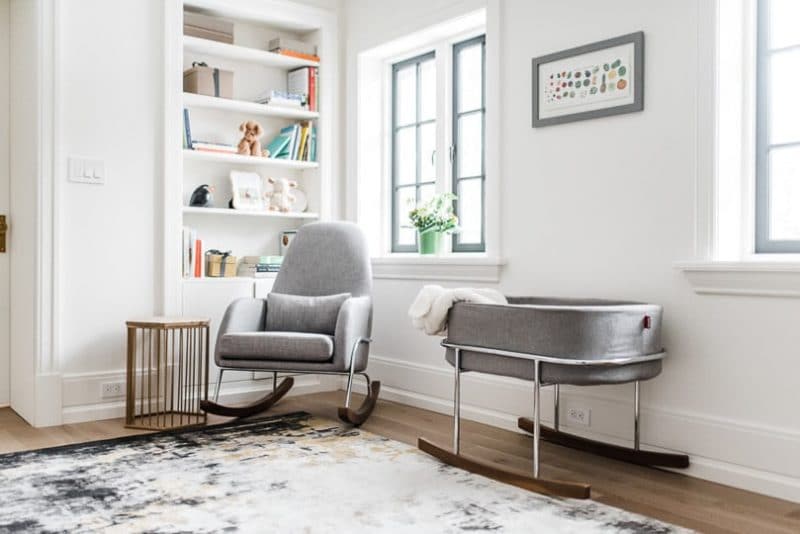 MOM ESSENTIALS FOR THE NURSERY
VTech Baby Monitor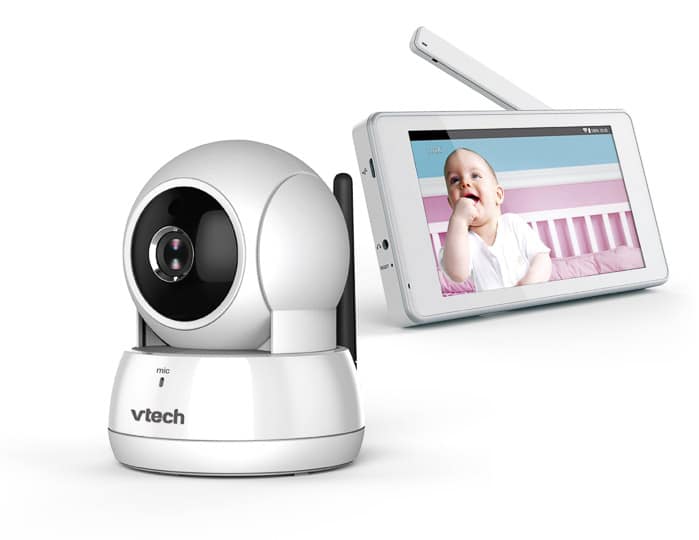 Unless you plan to watch your kid 24 hours a day, 7 days a week, you're going to need a reliable baby monitor. As a working mama, I love the VTech Safe & Sound Baby Monitor with Wi-Fi because it lets me check in on baby E at home using the 5-inch parent screen, or remotely on my phone with the MyVTech Baby app. It's got a really high quality HD camera, and this cool Pan & Tilt function that allows me to adjust the camera remotely so I don't have to go into the room and wake babe up. You can also expand the system with up to 10 cameras for when babe starts to get a little more active.
Rocking or Glider Chair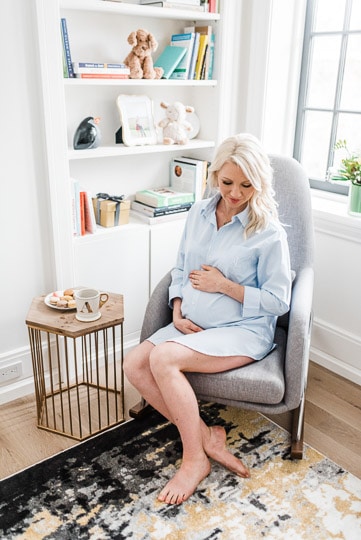 You're going to spend a lot of your time in this chair, so make sure to try out a few options and find something that moves smoothly and quietly! You don't want a creaker when you've JUST managed to get babe to sleep.
Dresser
I love my Babyletto dresser because it doubles as a change table and looks adorbs, but really anything that matches the decor of your nursery with easy-to-access drawers will work.
Toy basket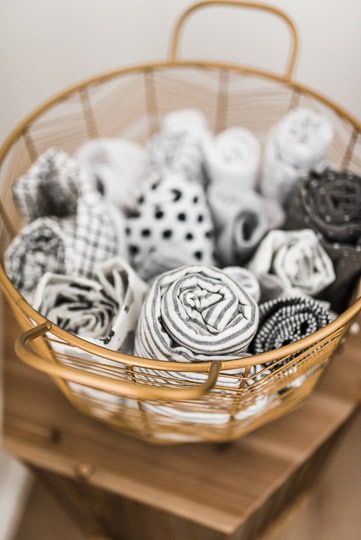 I bought a few of these baskets and had NOTHING to put in them but then I had a baby and everyone and their grandma wanted to buy him a teddy. Well, babies don't NEED teddies but you will need somewhere to put all of the toys people buy you so maybe get two.
Side Table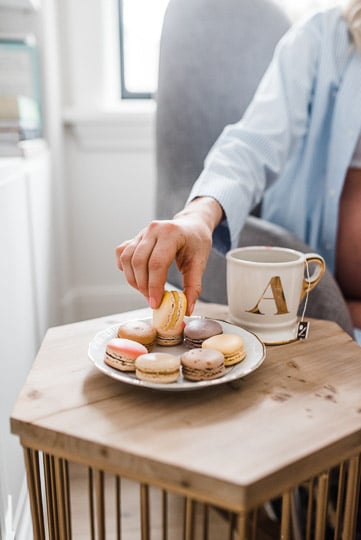 This is really key for housing the coffee and snacks (see the Mom section below) while you bottle feed, nurse, read stories and rock your kid to sleep.
Baby Books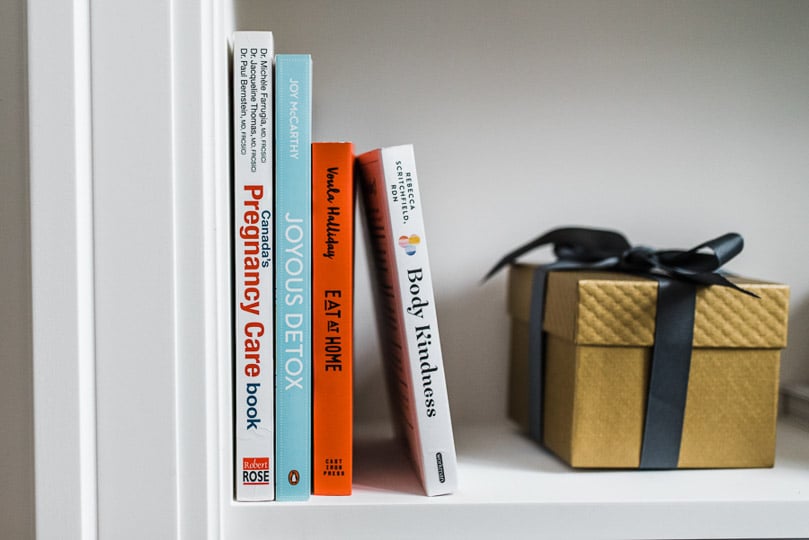 You'll of course need the classics like Goodnight Moon for lulling babe to sleep.
MOM ESSENTIALS FOR SLEEPING
Bassinet and/or Crib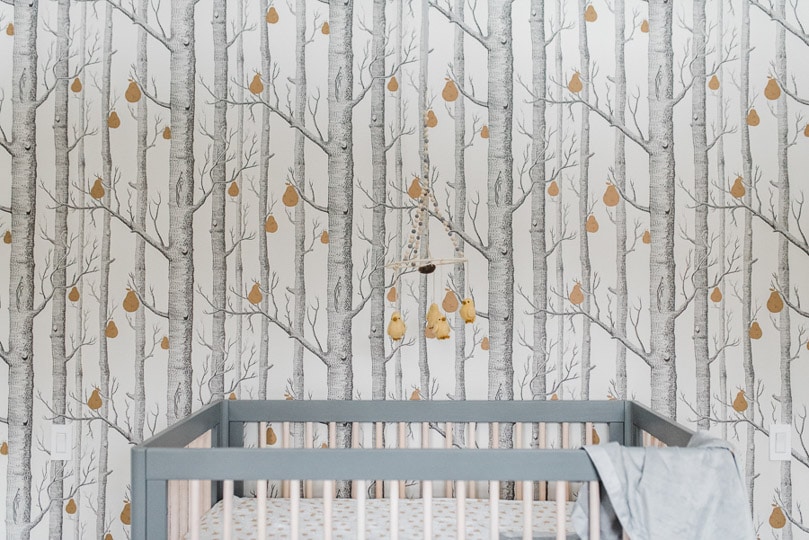 So the bassinet is definitely optional and a crib is totally safe for a newborn, but basinets are smaller, and cozier which young babies prefer. They're lighter so you can often move them around the house, and they don't have high sides so it's easier for plucking up babe in the middle of the night. The downside is that your little one will outgrow the bassinet in a few months, so if you do buy one, you may want to get something inexpensive and then splurge on the long term crib.
Mattress for bassinet and/or crib
Depending on what you're going with, you're going to need a mattress that fits your baby's bed.
Mattress Cover
A good waterproof mattress cover is really important since babies WILL poop and pee in bed, and this way, you'll protect the mattress (which would be a lot harder to clean).
Crib and/or Bassinet Sheets
I recommend at least two or three sets of fitted sheets because it's not uncommon for babies to have accidents, and you won't want to have to do a late night laundry load if you have a blow-out.
MOM ESSENTIALS FOR DIAPERING
Playtex Diaper Genie and Garbage Bags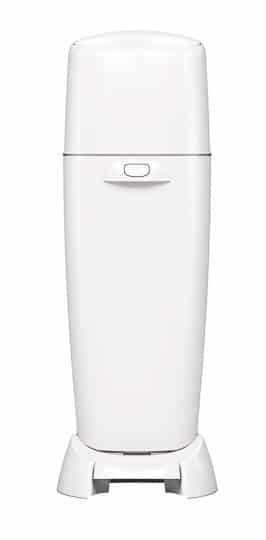 The Playtex Diaper Genie is the number one diaper pail for a reason. It has a double-lock design, natural carbon filters and a 7-layer bag to help keep odours from escaping. It comes pre-assembled so it's really easy for us scatter-brain mamas, and comes in a variety of colours to match your nursery.
Change Table
There are a lot of simple change tables, and most of them come either on top of a dresser or on a smaller change-table station. Depending on how much space you have to fill in your nursery, you may want to opt for the version that sits on top of the dresser like I did.
Change Table Mattress
On top of the table, you'll need a mattress, and the safest version is one that is contoured (kind if has higher sides) because it will help prevent baby from rolling off.
Change Table Liners
I have like 4 or 5 liners that I place on top of the linen and mattress for changing. This just protects the cute linens when babe takes a massive poo or pee and it inevitably gets all over while changing.
Change Table Linen
Hopefully you won't get these too messy if you're using a liner, but I still like to have at least two to alternate in case of a major leak.
Diaper Caddy (or Dresser if it's attached to the table)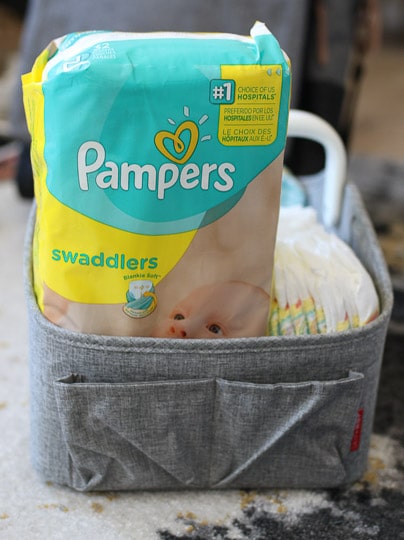 If your babe's dresser is attached to the change table, then you likely don't need a separate diaper caddy, but it's good to have a little container or vessel to hold some of the diapers so that they're really easy to grab when you've got babe spread eagle on the change table.
Pampers Swaddlers Diapers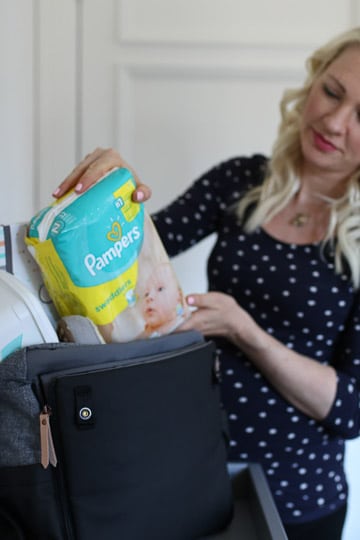 Babies poop and pee a lot. The Pampers Swaddlers are perfect for your baby between month 0-3, and offer dryness protection up to 12 hours! They are super soft like a blanket, and pull wetness and mess away from baby's skin to help keep babe comfy and dry. They even have an umbilical cord notch to protect baby's delicate belly!
Pampers Sensitive Diaper Wipes
Don't forget those wipes! Pampers Sensitive Wipes are dermatologist tested and hypoallergenic, so they're perfect for baby's bottom, hands and face!
 Bum Balm / Cream
You definitely want to use a bum balm regularly when you change babe's diaper to prevent diaper rash from ever occurring. It also will help to be using a good quality diaper (see above).
Diaper Bag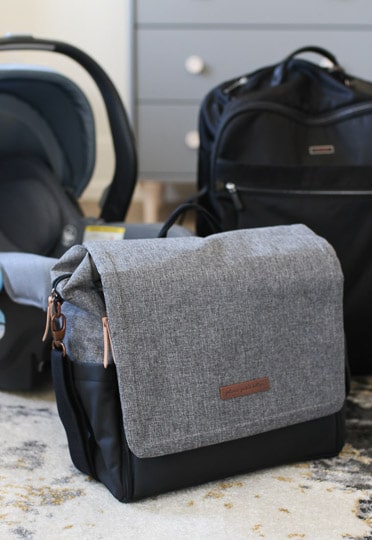 There are so many stylish options out there, so I say choose something that you are actually excited to wear. Ideally you'll want a bunch of pockets and bonus points if there's a fold-out change mat attached.
MOM ESSENTIALS FOR HEALTH AND HYGIENE
Baby Bath
My baby bath is convertible so it adjusts as baby grows and develops but you'll want to decide if you're looking for a stand alone bath tub or something that can go into your bathtub (depending on your bathroom set up).
Baby Soap and/or Shampoo
Newborns don't need to be bathed daily, but you may want to just for the sake of routine. When you do wash babe, I suggest looking for a gentle soap (maybe even a 2 in 1 with shampoo) that is paraben free.
Hooded Towel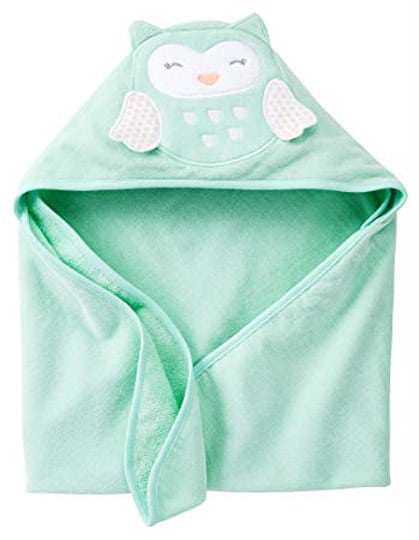 Yes, you can use a regular bath towel, but I like having a little hood to keep baby's head warm while I massage and dress him.
Hairbrush
This may or may not be essential (my babe basically has no hair), but if yours was born with a full head, you may want something to get it under control.
Soft Washcloth
Like the towel, you can use an adult one, just make sure it's a super soft weave for baby's delicate skin and face.
Baby Lotion and/or Coconut Oil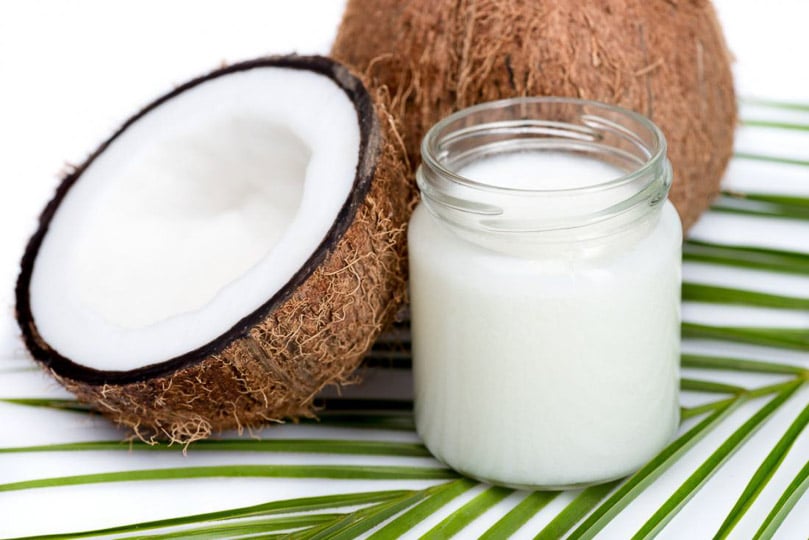 It may be tempting to just use your go-to lotion on baby, but they may contain harsh chemicals or fragrances that can irritate baby's delicate skin, so always choose a product specially formulated for babies. Another option is just to use coconut oil, which is natural and a nice moisturizer for babe's body or hair.
Baby Nail Clippers
Baby's nails are SHARP and they love to scratch their face and bodies if you're not careful. Trimming those nails can be a bit of a scary experience for us parents, but we've literally had no choice in our house. They were getting dangerous! Choose a set of nail clippers specifically designed for babies- they'll be a lot gentler and help you get a closer (safer) clip.
Baby Thermometer
You'll definitely want to pick up a reliable digital thermometer for taking babies temperature under the tongue, armpit or bum.
MOM ESSENTIALS FOR FEEDING
Playtex VentAire Bottles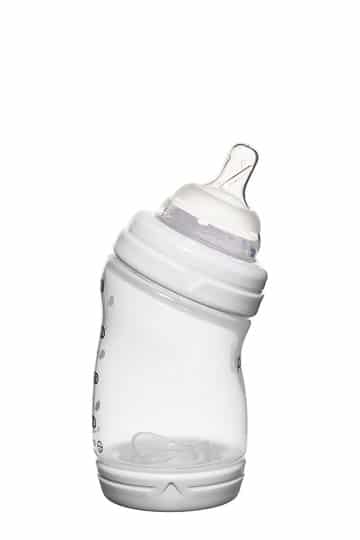 I've tried a lot of bottles at the start since my son was pretty colicky, and these Playtex Ventaire were hands down the best. These bottles are uniquely designed to reduce colic by channeling air to the back of the bottle while baby drinks with micro-channels. It also has an angled design to promote semi-upright feeding, which is recommended to help prevent ear infections. These bottles are available in 6 oz and 9 oz and you can pick these up at Babies "R†Us for $28.99 for a pack.
Playtex Natural Shape Nipples
For moms, like me, who go back and forth between breast and bottle, these nipples are clinically proven to mimic baby's natural latch on mom. Translation? No "nipple confusion".
Baby Gourmet Baby Food and Snacks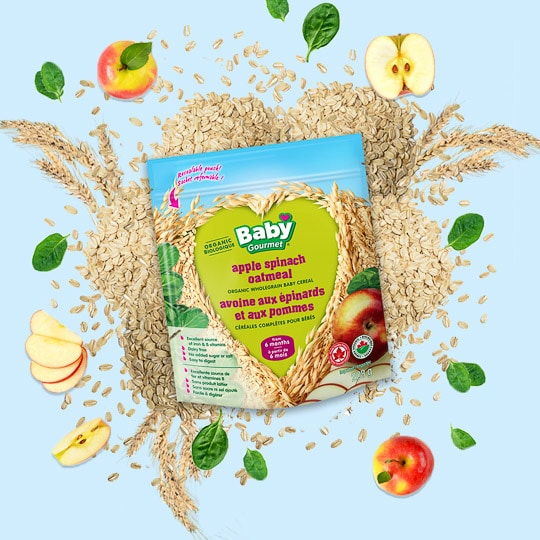 Once babe hits about 6 months of age, and all signs point to being ready to start solids (can hold head and neck up independently, has at least doubled birth weight and is interested in real food), you can start to introduce solids into your feeding regime! Baby Gourmet is for those of us mommas who want the quality of homemade, organic, farm-to-table food but can barely find the time to shower, never mind make baby food from scratch. Their Great Grain Cereals are fortified with iron and made from whole grains like oats, quinoa and brown rice so they are a great first choice for babe (Iron is a key nutrients that babies need more of right from six months). They also have an amazing line of Simple Purees that combine veggies and fruit with no added sugar or salt (these are great to pair with plain full-fat yogurt too!). And for a great snack option, I'm a huge fan of their Puffies which combine 100% quinoa, veggies and fruit into a crunchy snack that dissolves in babes mouth, that pack protein plus 1 billion probiotics per serving (these are safe right from 6 months too!)!
Breast Pump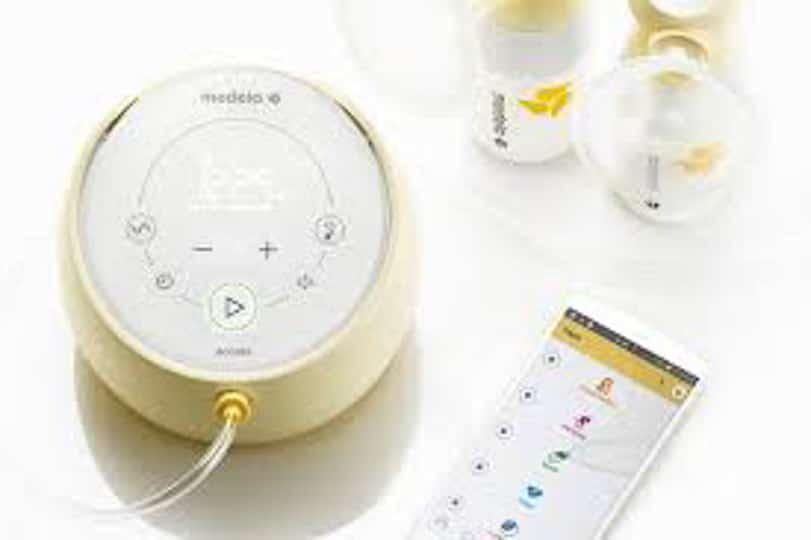 I don't know what I would do without my pump. I've talked in detail about my struggles to breastfeed my son here, and how having a breast pump literally saved my supply. Well, I actually have four breast pumps. Two Spectra S1, one Medela Sonata and a Medela manual. If you want to feed breastmilk, I highly recommend that you get a breast pump, even if you plan on exclusively breastfeeding because hey, things don't always work out the way you hope they would. Having a pump ready to go after the hospital may help you boost your supply while you work on your latch (if there's an issue like there was for me). I also recommend an electric double pump because man, having to pump manually is EXHAUSTING and time consuming and NO MAMA has time for that.
Milk Freezer Bags
If you do pump, even if it's just after nursing, you may have some extra milk to freeze. This definitely comes in handy any time you maybe want to get away from babe for a date night, or if you want to continue to feed milk after you ween. I am three months in and I'm running out of space in my freezer!!
Nipple Cream
Oh gosh, this is legit a NEW MOM ESSENTIAL right here if you are breastfeeding or pumping. Your nipples may feel like they're going to just fall off at one point so get ALL THE CREAMS. You can buy lots of moisturizing versions in the store, but ask your doctor for Dr. Newman's Nipple Ointment. It's a special formula developed by the master of breastfeeding knowledge and will legit save your faith in humanity. Insider tip: ask your doctor to add ibuprofen to your prescription. It's not in the original compound, but definitely helps with the pain.
Nipple Pads
You know, for big meetings and parties when you hear a baby cry and you don't want to leak through your silk shirt.
Bottle Cleaning Brushes
Milk is messy, so you'll want a special brush that's thin enough to get into those corners.
Bottle Sterilizer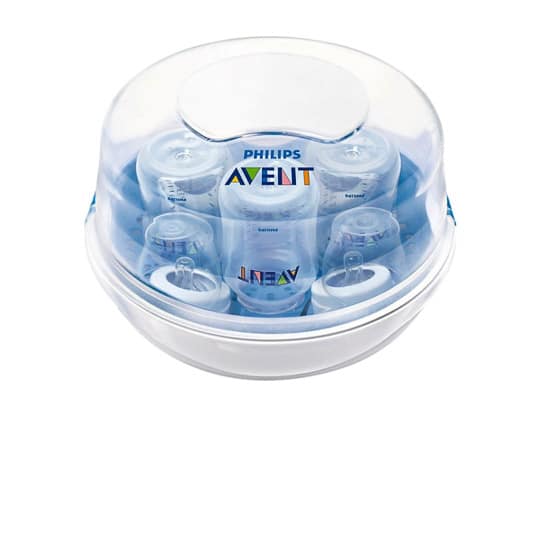 There are a lot of options here, some are stand-alone that you plug-in, but I love my microwave version that you just add water to and microwave for 4 minutes. Super portable, inexpensive and fast!
Bottle Warmer
If you're planning to bottle feed (breastmilk or formula), a bottle warmer may speed the process. I recommend one with a timer so you can walk away / change baby / deal with his screaming and not worry about it totally overheating.
Bottle Drying Rack
Any drying rack will work technically, but the baby bottle ones have a specific prong orientation that means you can get more bottles on the rack.
Pacifiers
We originally attempted to avoid giving a pacifier, but my kid was colicky, so hey… #survival. You'll want to stock up on an orthodontic brand to make sure you have one handy in every room, purse, diaper bag, etc.
Formula
If you're choosing to feed formula exclusively or as a supplement to breastmilk, you'll want to speak to your pediatrician about choosing the right one for babe. While powdered formula is cheaper, doctors don't recommend it for babies under two months because it's not sterile.
Burp Cloths
This is mainly to protect your outfit from projectile vomit situations, of course.
High Chair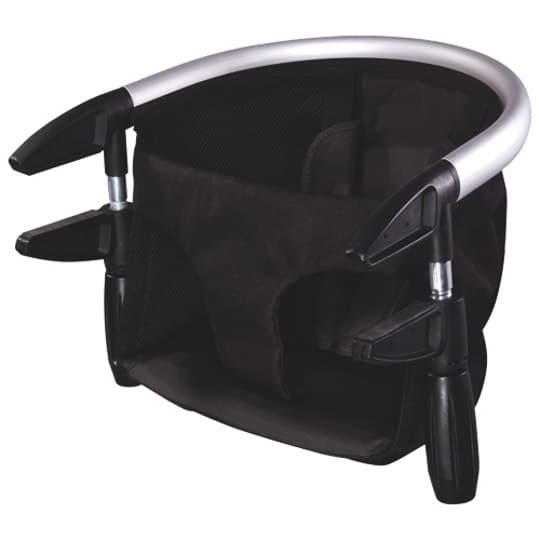 This is key for when you start solids between 4 and 6 months of age. There are stand alone options or there are those that clip onto the side of the table, so figure out what you have space for.
Baby Bib
You may want some of the plastic/ silicon options for when baby starts solids, and some nice soft cloth ones for when baby starts to drool or blow bubbles more between 2 and 3 months.
MOM ESSENTIALS FOR BABY'S CLOTHES
Baby Laundry Detergent
Most moms find that something super gentle, hypoallergenic and free of dyes or fragrances is best for baby's delicate skin.
Receiving Blanket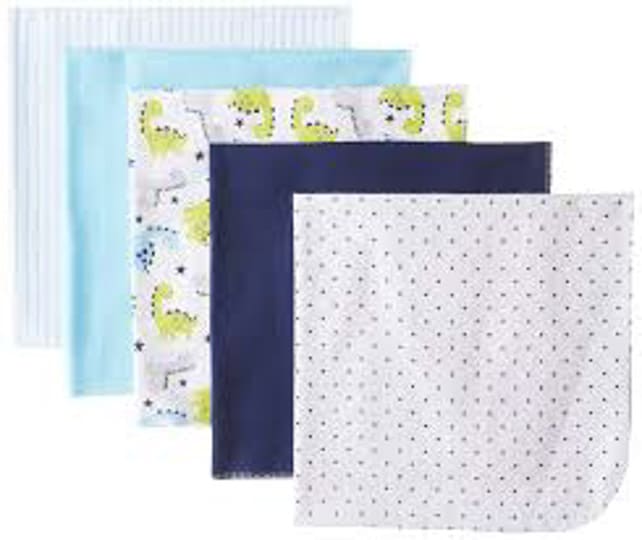 Despite what many of your baby shower guests might think, you don't need a million receiving blankets. A few will likely be more than enough for throwing over your shoulder, or even throwing down in a pinch to change your kid. I recommend having one in each room or bag for easy access. They also are really great for rolling up and fitting beside baby's head when you travel in the car seat.
Heavier Blankets
Depending on when baby is born, you might only need one or two blankets. It's not recommended that baby sleeps with any blankets or swaddles, but it's nice to have something to throw down for changing, swaddling and cuddling.
Swaddles
Honestly, I don't think I swaddled once after I left the hospital. It's not recommended that baby sleeps swaddled so I just never perfected the technique. But some people swear by their swaddle game so get a few light muslin or other lightweight fabric blankets for keeping baby calm and comfortable.
Onesies (with no legs)
I wouldn't go crazy on the newborn size onesies until you see how big your babe is since they can grow into the next size QUICK. I would estimate my kid is in three outfits a day, so how many you need depends how often you want to do laundry.
Pajamas
These are the full length outfits with feet and arms that are ideal for sleeping in. I recommend ones with a zipper if you can find, which are SO much easier to get in and out of quickly than the snaps or buttons.
Sleep Sacks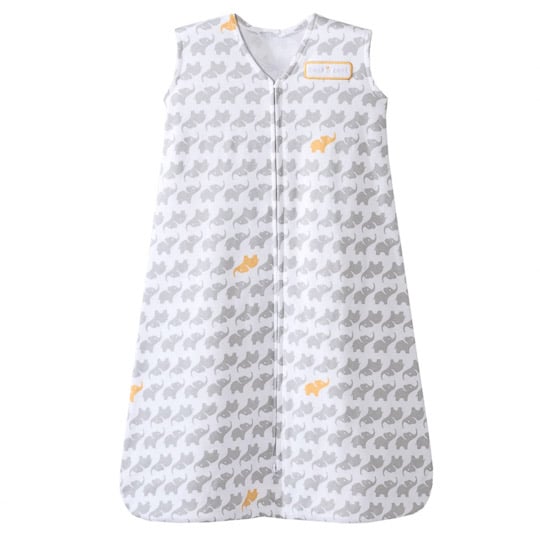 So I mentioned I don't swaddle, but I swear by a sleep sack. We have about 5 Halo Swaddle Sleep Sacks which is like a bag that you zip up and then you can swaddle them with their arms in or out. It's a lot safer than a swaddle because it doesn't come unwrapped and become a potential suffocation hazard. These things saved my life.
Socks or Booties
Babies don't need shoes at this point (even though, I know they're adorbs). But socks or booties are good for cool days or as a supplement when the PJ's don't have feet.
Hats
Most babies don't need to wear a hat inside, but if you're going out in the cold, it's a must. I also like to put one on after bath time just until he warms up and is cozy.
Sunhat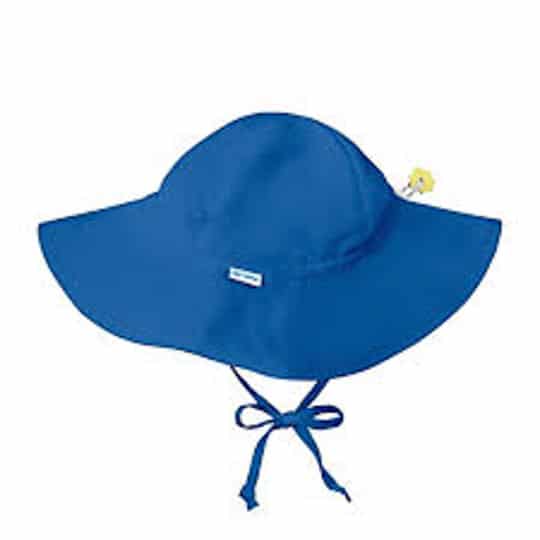 Okay so even the newborn sunhats look silly on my kid, but you can get some that adjust to fit the head as it grows. It's better than nothing when you're outside in the sun since it's not recommended to use sunscreen on babies under 6 months.
Mittens
The mittens are less about keeping babe's hands warm as they are to protect them from scratching their face before you can cut their little nails. Good to have a few sets since they're so small, they'll inevitably get lost somewhere in the laundry.
Pants
Im obsessed with pants, and I like them as a daytime option to throw on top of a onesie when you just need that extra layer of clothes.
Sweater or Jacket
It won't always be necessary (especially for summer babes) but there will likely be times when you'll need a little sweater to throw on when you go out.
MOM ESSENTIALS FOR TRAVEL
Stroller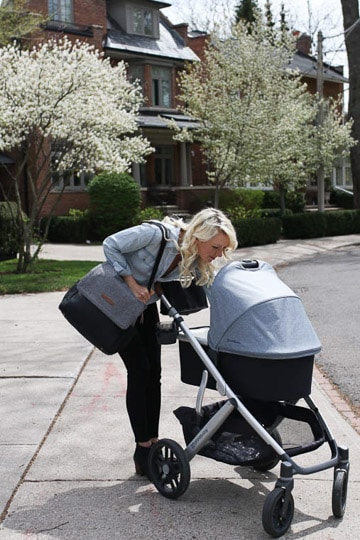 When shopping for a stroller, you will want to consider the weight, how easy it is to fold up and store, how much storage you have in the bottom and also if you want the option to add a second seat for a second child down the road. I love my Uppababy Vista because it's one of the only options that allows the second seat, and I have lots of space below for groceries, my diaper bag and other essentials I'm toting along.
Car Seat
This is FOR SURE one of the most important new mom essentials here. If you want to leave the hospital, you're probably going to need a car seat. Make sure if you're buying used that it's not expired and meets all of the current safety criteria. You'll also want to test them out to try to find one that's not too heavy because once you add the babe in there, it can become quite the bicep workout.
Playard
This is essentially a portable crib and/or bassinet (some even also have change pad stations attached). It's ideal for taking with you on trips or when babe is sleeping somewhere outside their usual nursery.
Carrier / Wrap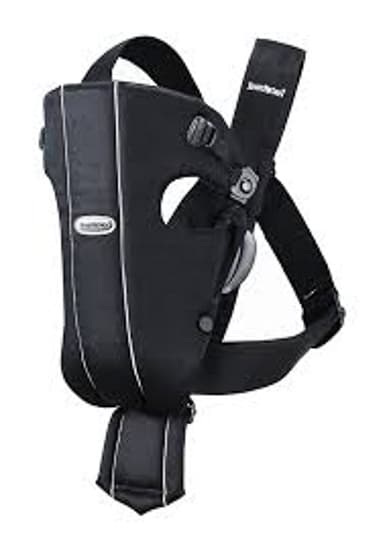 You don't have to be a granola mom to need or want to baby wear. If you're by yourself with baby, it's nice to have your hands free while keeping him cozy and happy. You can go with a structured carrier that is easily adjustable to fit yourself and your partner, or a soft wrap that you manually wrap baby in for carrying. I have both depending on the temperature and my mood.
Stroller Umbrella
If you're babe is out in the summer, it's a good idea to have a stroller umbrella to shade babe from the sun. This is a lot safer than throwing a cover over the stroller seat which can trap in heat and cause babe to overheat.
MOM ESSENTIALS FOR ENTERTAINMENT
Moving Musical Mobile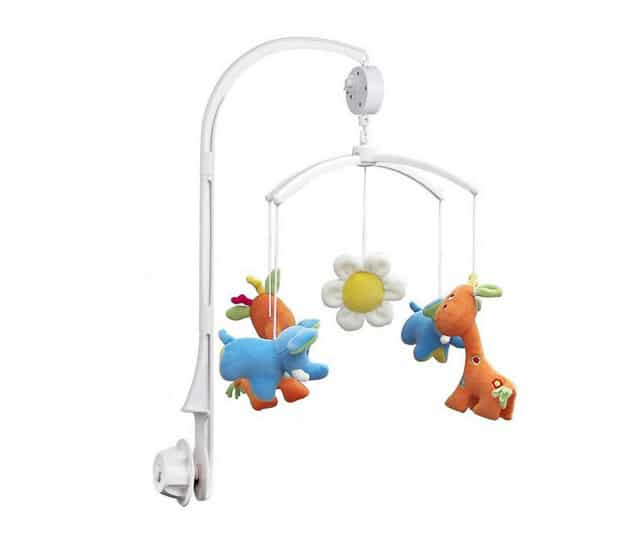 Okay so I'm not sure what we did before we had this. If you even just need a few minutes here and there to get a chore done, having a moving musical mobile may help keep baby's attention. It may also help lull him to sleep, depending on the tune. Warning: these get SUPER annoying after a while, so it's a good idea to get one that you can turn the music off if you want to add your own tunes.
Bouncer or Swing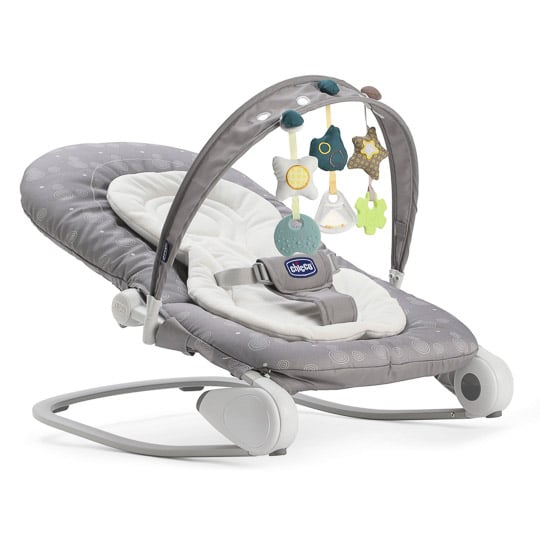 There are a lot of different options here, and you may want to borrow a friend's if possible before you purchase since they can be pricey and some kids love them, others hate them. You can get an electric moveable swing that will help rock baby (again so you can have a moment's peace), or a simpler swing or bouncer that holds baby in place and may just give a gentle bounce with a little push. Either one is really just there for your sanity.
Activity Gym
These are great mats for tummy time and also just to place the baby so he can have a look at the fun toys above him and keep himself occupied and entertained for a hot minute.
MOM ESSENTIALS FOR MOM
Chef's Plate Meal Delivery Kits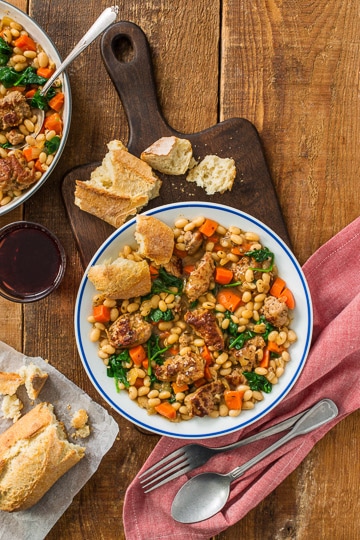 I may cook for a living, but even I don't have time to plan and make dinner most nights during the week as a new mom. If you want to ask your friends and family for a baby shower gift you'll actually use, ask them for a Chef's Plate gift card. Chefs Plate is a super convenient way to get dinner on the table. You just go online and choose your meals for the week and they send the step-by-step recipe cards and pre-portioned ingredients so you have everything you need to make dinner. They're also the only meal kit in Canada with a 15 minute meal option. With the 15 Minute Meal, they send you pre-cut vegetables and perfectly prepped ingredients so you can make a delicious meal even faster! If you want to give it a try, check out the ABBEY50 code to get 50% off your first order.
Pelvic Floor Therapy
Seriously, this will save your lady flower and a bunch of your pants because peeing yourself every time you stand up isn't cool. A pelvic floor physiotherapist will help you strengthen your pelvic floor with kegels and repair any diastasis recti, so that you can get back to feeling like you down there again.
Wonderful Pistachios Nuts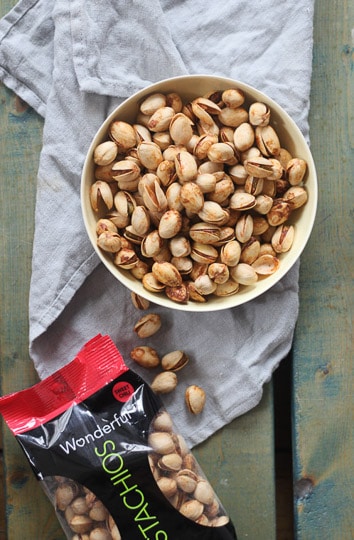 Busy moms need snacks on the go, and Wonderful Pistachios are one of my go-tos. They're a smart option that I can toss in my diaper bag, store in my stroller and keep by my rocking chair for late-night feedings. Wonderful Pistachios, like all pistachios, contain a satisfying combination of fibre and monounsaturated fats which can help curb hunger throughout my crazy hectic days.
Postnatal Massage
Whether you're breastfeeding or bottle feeding, you're going to spend a lot of time hunched over and that's going to start to hurt. Treat yourself to a regular massage to make sure you don't end up with serious back pain in the long run.
MadeGood Crispy Light Granola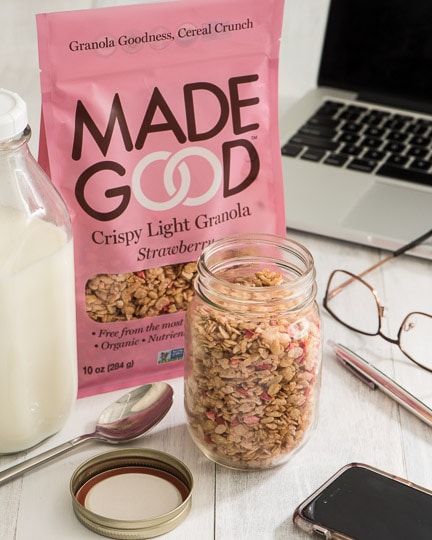 Moms, you're going to need a good, fast and healthy breakfast, that is if you want to make it through the day. I'm a huge fan of this MadeGood Crispy Light Granola because it's made of simple, minimally processed organic ingredients with a full serving of veggies in every portion. Since my breakfast can usually sit untouched for a little while, when babe throws me a curve ball and wakes from his nap early (every-single-time), I love that it stays crunchy for a long time sitting in milk! It's also delicious with yogurt or just eaten straight out of the box as a midnight nursing snack. I'm partial to the Strawberry, but it also comes in three other tasty flavours
Nursing or Pumping Bras and Tanks
If you're nursing or pumping, you'll need some easy comfortable bras and tanks that are made for nursing and pumping. I've used a wide range of pumping bras and I love the tanks that allow you to just insert the pump flange best.
Lactation Consultant
If you're planning on breastfeeding, speaking to a lactation consultant after you give birth will help ensure your latch is solid to prevent long term breastfeeding struggles or pain. They can help diagnose supply issues as well as a lip and/or tongue tie before it leads to serious latch issues, bad habits or damaged nipples (which really just perpetuates these issues). I strongly advise at least one session to ensure everything is on track.
Maxi Pads
Okay so I know you don't want to hear this, but you're going to bleed *a lot* after you give birth so it's best to have a variety of pads at home (plus some granny panties you don't mind ruining in the beginning).
I hope this ultimate moms essentials list is helpful to you new mamas out there. You can use this as your list for your baby shower or for sending to friends and family when they ask what you need. Get all of these products and more by shopping in my Amazon Affiliate store.
So moms, let me know, what would you add to this list of ultimate moms essentials?
What have I missed that was essential to you as a mom?
Leave me a comment below with your thoughts!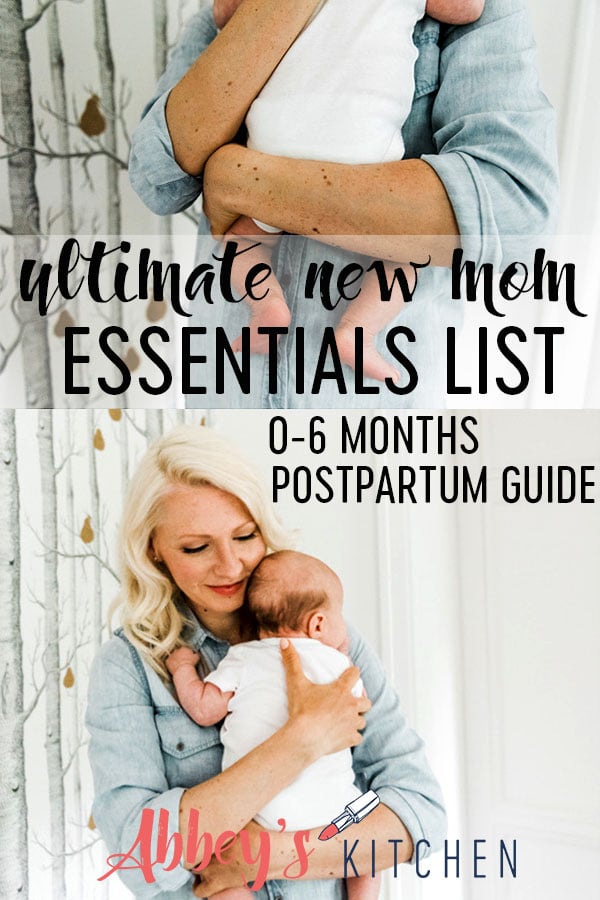 Disclosure: This post was sponsored by Chef's Plate, Wonderful Pistachios, MadeGood, Baby Gourmet, Playtex, Pampers, and VTech, however all opinions are genuine.
Updated on October 14th, 2020