Welcome to Part 2 of the Abbey's Kitchen GMO conversation! If you missed Part 1, check it out here! Today we will get into the more heated topics surrounding GMO foods (remember folks this GMO stuff is really controversial so keep your food for thought hats on when reading as this topic can be looked at from many angles)!
Grab a cup of tea and a healthy snack (try my recipe for granola bars here) and get ready to dig deep into some of the issues surrounding GMOs!
GMO Impact on Health
While GMO research is still in its early stages, critics of GMOs mention a number of health concerns related to the consumption for GMOs. Lets take a look at some of the most popular.
1) Harm from Bt Protein:
Bt is a naturally occurring insecticide (a substance used to kill bugs) made from a type of bacteria called Bacillus thuringiensis. Genetic engineers remove the gene that produces Bt from the bacteria and then reinsert it into the DNA of plants. After this genetic modification, plants that have been genetically modified to contain Bt can protect themselves from insects, therefore reducing the need for farmers to use harmful superficial insecticides to protect their crops. A new finding has also been revealed that the use of Bt crops has greatly reduced the use of synthetic insecticides. GMO Bt crops have a long history of reported safety and success. Organic farmers have even been known to use the original Bt protein as an insecticide given that it is a natural non-pathogenic bacterium naturally found in the soil.
How can this Bt genetic modification be safe? Well, given that the Bt plant-incorporated protectants are proteins (remember proteins are commonly found in the diet) they present minimal risk except for few well-described cases such as food allergens, which we will explain below. Numerous reports, including those from Greenpeace have discovered that the level of toxins present in Bt crops was highly "limited, and that "the plants sampled showed in general very low Bt concentrations." Additionally, dozens of research studies have discovered that Bt is in fact one of the world's safest pesticides with little to no reported instances of human infection. Based on findings collected from 1996 to 2015, the Bt trait genetically modified in corn has contributed to a statistically significant increase in crop yields, especially in areas where there is high insect-pest pressure and low availability of water. This is good news, right?
2) Allergies:
According to a recent national survey, the potential that GMO foods may trigger allergies is highly concerning to consumers. To begin with, virtually any food is capable of causing an allergic response. Awareness of GMO's and their link to potential allergens has increased due to the knowledge that allergy inducing proteins known to be present in one specific species will remain an allergen after being engineered into a second species. A well-known example of this is the Brazil nut allergen, which was transferred into the soybean species. It was discovered that the allergy producing property associated with the particular protein in the Brazil nut was still produced even after being expressed in the soybean, which could obviously be bad news bears for someone with a nut allergy enjoying some French fries cooked in soybean oil. This case documents that we are capable of detecting known allergens that have been genetically engineered from one species to another.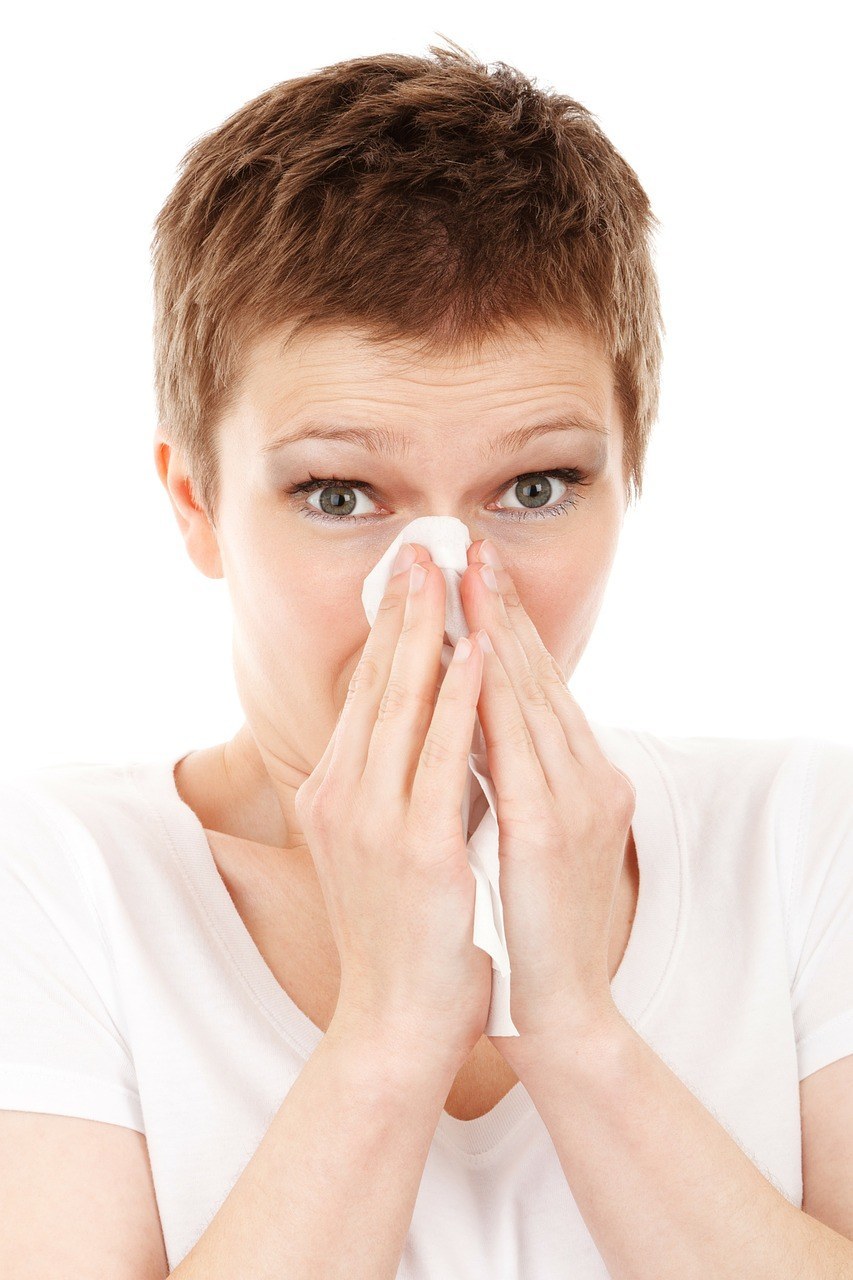 Besides known allergenic proteins, it should also be noted that when foods are manufactured through biotechnology, a new gene is introduced into a plant's DNA, resulting in the production of a new protein. It is possible that isolated cases of allergic responses to these new genes have the potential to arise, however, jumping to the conclusion that GMO foods cause allergic reactions is not justified at this point. Even though there has been a rise in food allergies over time, a committee that review hundreds of studies on GMO foods, could not find any relationship between the consumption of GMOs and the prevalence of food allergies. There are so many other factors involved that could explain the rise in food allergies, but for the time being, it doesn't seem to be GMOs.
3) Constituents that can Alter Nutrient Bioavailability:
Genetic modifications can potentially influence the bioavailability of certain nutrients (bioavailability is the ability our body has to absorb nutrients). Mycotoxins, for example, are toxins produced by molds and other fungi. It is possible that changes to a crop by genetic modification may make the crop more or less susceptible to mycotoxin production. These changes in myotoxin production have been seen with corn modified to express Bacillus Thuringiensis (see here, here, here). Another example involves phytoestrogens, which we know are naturally present in soy and other legumes. It's possible that genetic engineering can increase or decrease the amount of phytoestrogens in the crop, which in turn may have positive health effects for some individuals, and negative health effects in excess for others (here). Of course, these are just possibilities that need further investigation, and would simply need to be tested for in genetically modified products. Also, another thing to keep in mind is that aside from GMOs, there are many factors that may alter the nutrient content of a crop, such as: agricultural growing/feeding practices, soil quality, and harvesting methods/timing, so future studies will have to factor in those effects when determining what the likely cause is of low bioavailability.
4) Random Gene Insertion
Critics of GMOs often worry of the dangers of inserting a gene into DNA, as it is thought that the randomness of it may cause mutations or change the way genes are expressed. This may be true, but it is also true in other forms of conventional breeding. Genes and larger fragments of DNA can often get rearranged or inserted during conventional plant breading, and some experts believe that this process is far more unpredictable in conventional breeding then in the heavily-regulated GM process. Furthermore, changes in DNA are also a natural part of evolution. It happens every day to a wide range of crops as part of evolution, so what we see in GMOs is not exactly novel.
5) Lack of Long-Term Studies
An updated review was conducted in 2016, where Domingo re-iterates the concern with the lack of long-term studies. The researcher also states the majority of GMO research is based on nutritional studies (which has shown GMO and non-GMO foods are nutritionally equivalent) but limited long-term toxicology studies exist.
One positive thing that Domingo points out in his review is that recently GMO research has reached a certain equilibrium, meaning aside from just biotechnology companies funding research, there have also emerged a number of studies conducted by independent research groups that do not have the intention of commercializing the GM crop. Kicking biased studies to the curb means we can more confidently support the findings in these studies.
One thing that remains difficult in the study of GMO is without GMO labeling (where we could know who is eating GMOs and who isn't), it's very hard to know for sure what the long-term impacts are. Also, while it may be appropriate to say that GMOs are safe based on current research, this may not be true for future crops. Each crop will need to be tested on a case-by-case basis but thankfully, that's exactly what is done.
GMO Impact on the Environment
There have been concerns with respect to the influence of GM crops on biodiversity. Let's look at some of the potential concerns.
1) Honey Bees
Genetically modified (GM) plants and their impact on honey bees have been widely studied, and the results indicate that genetically modified plants are actually not harmful to honey bees. A review by Malone and Pham-Delègue looked at seven studies. Their conclusion was that "Bt transgene products are very likely to be safe for honey bees and bumblebees." One large study by Duan et al. looked at 25 different studies and concluded that "the Bt Cry proteins used in genetically modified crops for control of caterpillar and beetle pests do not negatively affect the survival of honey bee larvae or adults in the laboratory." The study included an experiment where they exposed honey bees to 50 times the dose of Bt varieties and there was no mortality noted. A more recent 2015 article by Johnson reviewed a number of studies and concluded confidently that Bt pollen and nectar are not harmful to honey bees. This is great news for honey lovers everywhere!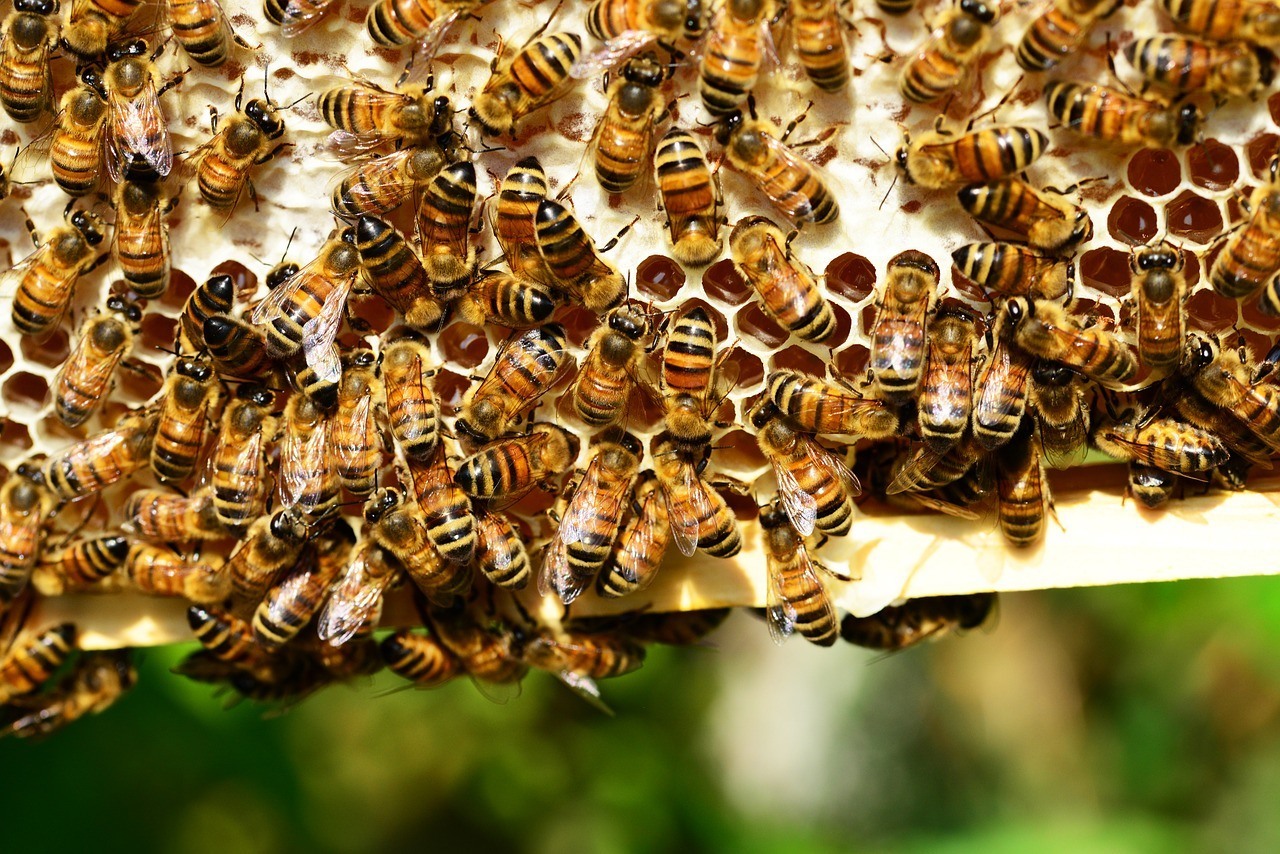 2) Superweeds
Superweeds are weeds that have become immune to the herbicides sprayed on them. One of the most common herbicides used to kill weeds is the "Roundup" (glyphosate) because it is less toxic than other common herbicides. You've probably heard about Monsanto's GMO line of seeds called Round Up Ready seeds, which were manufactured to be resistant to Round Up. In other words, farmers could use a less toxic herbicide to kill the weeds but not damage their crops.
However, the over reliance on herbicides like Round Up and the lack of diversity in weed management practices have resulted in 14 weed species becoming resistant to the herbicide. In other words, they've become Superweeds. So, while they may have been introduced to reduce the use of herbicides, they have only increased farmers' dependence on finding more powerful alternatives. On top of that, recently the World Health Organization declared that glyphosate may be a carcinogen. Granted, this was a controversial statement and further studies are needed to fully understand the mechanisms behind glyphosate and its potential link to cause cancer. This is something to be aware of since glyphosate is the world's most widely produced herbicide and used extensively in agriculture. The question remains if we are engineering plants to use more of these herbicides, we need to ensure they don't pose a serious health threat. It seems that the effects of herbicide resistant GMOs on yields is mixed and depends on how much weed control costs are reduced and genetically engineered seed costs increase.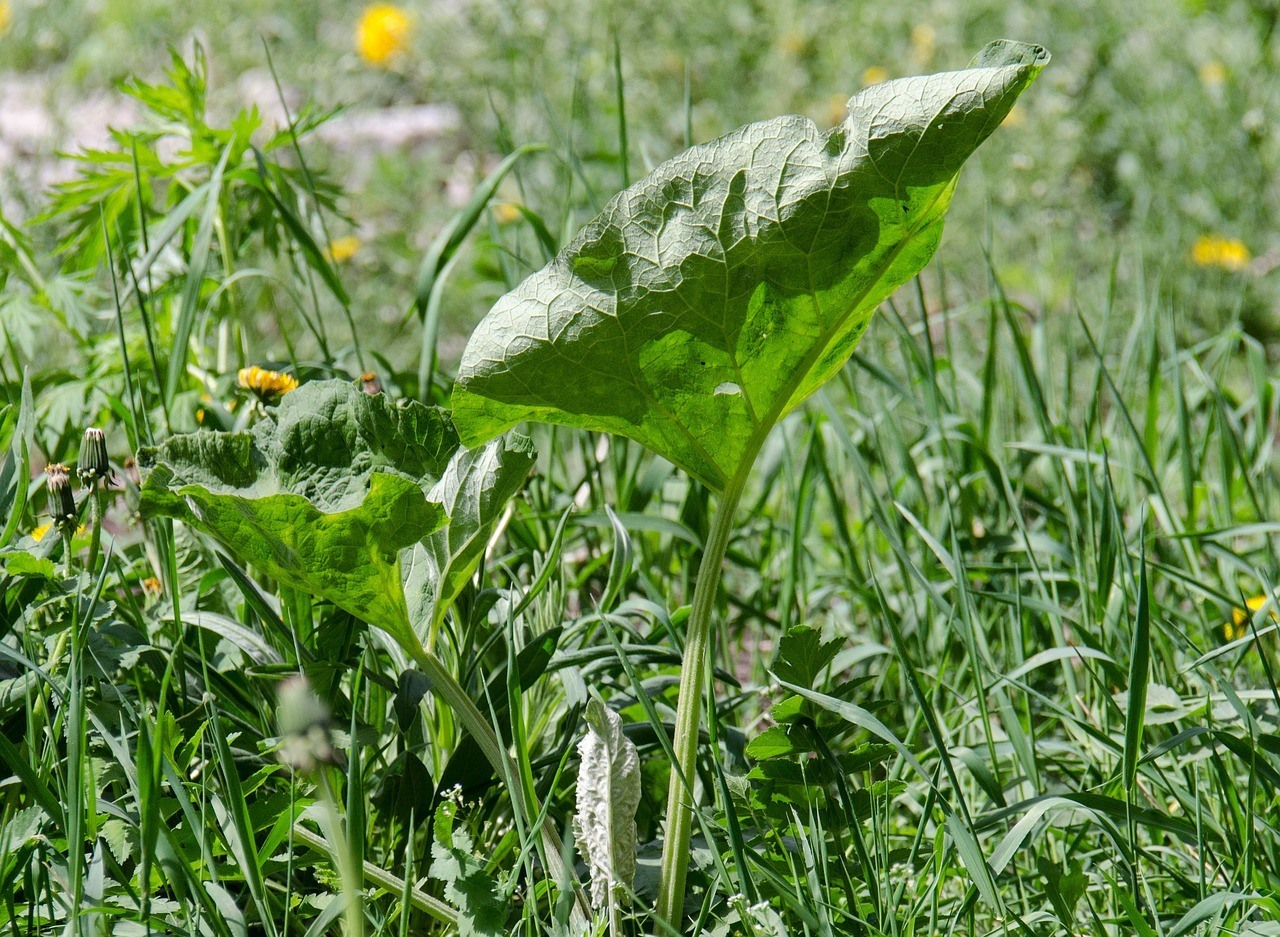 Slightly more promising is the use of genetically engineered insect-resistant (Bt) crops. Expects suggest that in high pest scenarios, Bt crops like corn and cotton seem to increase the net returns of crops when compared to conventional seeds. But this advantage is also dependant on a variety of factors including how traits are stacked with genetically engineered traits. While there is some indications that insect resistance is developing to some insecticides, it seems to be more delayed than what's seen with herbicides like Round Up thanks to farmers planting sufficient non-Bt crops near the Bt crops. Clearly the solution to pest management is not that simple.
GMO Genetic Diversity
The abundance of genetic modification occurring in a variety of plants and animals has prompted many to argue that genetically modified plants may affect the genetic diversity of a population through crossbreeding or uncontrolled growth. Genetic Diversity (the DNA that codes for an organism is varied between species) is important for the environment because it provides a better opportunity for organizes to adapt to a changing environment. A common event that showcases the dangers of the lack of genetic diversity happened in the 1800s, during the potato famine in Ireland. At the time, the same potatoes were planted year after year, until suddenly one pathogen invaded and killed the entire potato crop. If they had a greater diversity of crops, some would have been able to withstand the pathogen, preventing the famine.
Now, if for say, wild crops and GMOs mate, it is possible for the two plants to naturally cross-pollinate producing a hybrid version of the two. But, on the same note, natural hybridization usually has a positive impact on genetic diversity because it introduces a new combination of traits to that environment. That being said, critics of GMOs assert that with the introduction of wild plant populations into the environment through this process, they could unintentionally cause a fitness advantage in the hybrid species giving them more power to reproduce. A study on GMO crops and wild species looked at a company that genetically engineered 'creeping bentgrass' (commonly used on golf courses) to resist herbicides so that they could apply spray to kill their weeds but not their grass. Researchers found that after collecting seeds from the wild plants at all different areas, the existence of the herbicide resistant gene was noted in wild grass up to 9 miles away from its origin only one year after the grass was planted. Although this study indicated clear hybridization patterns in this species of plants, it is important to note that many crops cultivated in the U.S. (like corn, soy and cotton) don't have wild relatives growing in such proximity and the majority of hybridization effects have been reported in less than a mile apart. Future investigation is still needed to determine if these hybridizations increase the fitness of wild species.
On the other hand, some GMOs are given traits that give them advantages against their wild cousins, which may take resources away from their non-GMO relatives if they are in the same area. This is the concern, for example, with genetically engineered salmon. Many are unsure what the implications would be if the GMO salmon were released into the wild. Would they continue to grow at a faster rate than the wild due to their genetic advantages or would they not adapt to their wild environment. Experts aren't quite sure.
It was discovered in a 2016 report, that the use of Bt variety crops resulted in higher insect biodiversity compared to non-Bt trait crops so that's a good start.
Ultimately, while there isn't a lot of strong research against GMOs on biodiversity any more than traditional crop cultivation practices, it doesn't mean there won't be serious future consequences. Clearly, more research needs to be completed and strategies and procedures upheld to prevent any disruption to biodiversity.
GMO Social and Ethical Impact
Mandatory Labeling:
In 1997, GMOs and genetically modified products were introduced by the European Union (EU) for consumers to have the right to know about the information of GM ingredients. Currently, the established labeling regulations can be classified into two categories: voluntary (e.g., Canada, USA, Honk Kong, and South Africa) and mandatory (e.g., Australia, the EU, Japan, Brazil, and China). Among the countries with mandatory labeling, there are many different aspects among their rules and regulations (see Table 1). The FDA supports voluntary labeling that provides consumers with this information and has issued draft guidance to industry regarding such labeling.

Some of the problems manufacturers of GMOs have with "mandatory labelling" is the fear that consumers might perceive the information as dangerous. Unless you read the evidence- based information out there and scientific journals that have been published on GMOs, the lay person may familiarize themselves as recognizing GMOs as awful and avoidable. That's probably not a huge deal and ultimately one's choice if you have the money to choose organic if you please, but many families cannot afford to regularly choose non-GMO and will be made to feel that they are making a bad choice for their family. Furthermore, these families may end up avoiding very healthy foods (like fruits and vegetables) just because they are GMO and they cannot afford the non-GMO alternative. It's also important to note that labelling foods as GMOs won't tell the consumer any specifics about the nutritional value, ie. how calorie-laden your food is, % of macro and micronutrients, % of added sugar, additives etc. so there is fear that consumers will make a decision based on one piece of information that may end up being completely irrelevant in the grand scheme of health.
Dietary Observances:
A fellow RD of mine told me she wanted to know if a food that is traditionally Kosher or Pareve (contains no dairy or meat products) is genetically modified to include a non-kosher product's protein (ie. shellfish), does that make it no longer Kosher or Pareve? Paul Patel, who works in the Quality Lab for ED Technologies, told us that whether or not the ingredients are Certified Kosher (OU) or contain Pareve ingredients, they can still contain GM ingredients. I think some rabbi's and observant Jews may object to having shellfish proteins in their Kosher corn, but because GMOs are not labelled, they may not know. Like with allergens, this may be one of those unique situations where labelling would be important.
How to avoid GMOs (If You Want To)?
GMO labelling is currently not mandatory, so the only way to avoid GMOs is by choosing Organic which must be GMO-free to maintain its title. You can also look for foods that are labeled as non-GMO, which is a voluntary label for food manufacturers.
GMO Bottom Line
This really is all just food for thought, I'm not a radical on either side of the fence. I really don't feel strongly that there's enough evidence against them GMOs, but I am still on my toes wondering about their long-term effects and wish there was an easy way to get that information. Ultimately, as a dietitian, my stance from a nutrition perspective is to simply aim to get enough vegetables and fruits in general- regardless of whether they are genetically modified or organically grown.
Questions or comments? We want to hear from you! Leave us a comment below to get the GMO dialogue started!
Contribution by AK Nutrition Students Olivia Maida and Alexis Silver
Updated on January 19th, 2022