Wondering how sleep and weight loss work together? If you're not getting enough sleep, you may not be doing your weight loss goals any justice. Read on!
In a world obsessed with burning calories by engaging in extra activity, it doesn't seem likely to associate sleep and weight loss. But believe it or not, plenty of research has suggested that sleep deprivation – even if just for one night can disturb endocrine regulation of our energy balance causing weight gain.
The Late Night Poutine Effect
Turns out too little sleep can also impair our ability to make the best eating decisions – which may explain why poutine and pizza tend to cap a late night out. If that wasn't enough to cause a tip on the scale, the electronic devices permanently attached to our hands actually emit a specific kind of light which can interfere with our sleep. Luckily, there are ways in which we can make small changes to make sleep a legitimate part of any solid weight loss plan.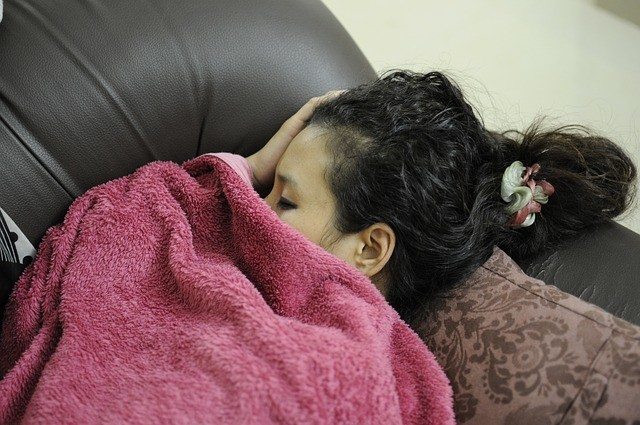 Role of Hormones in Sleep and Weight Loss
Researchers at Harvard Medical School suggest that our hormones play a key role in the association between sleep and weight loss. The two key "hunger hormones" involved are leptin – which communicate to the brain when we have had enough to eat, and ghrelin – which stimulates appetite, making us more likely to head over to the fridge. Researchers have found that a lack of sleep raises circulating levels of Ghrelin while lowering circulating levels of leptin, causing appetites to surge, and weight gain to follow.
Roles of Cravings and Control in Sleep and Weight Loss
With regards to the effect of sleep deprivation on our food choices in the sleep and weight loss equation, researchers at the University of California examined the role of the brain. With the use of MRI scans, they analyzed the brain activity of sleep deprived and well rested individuals while observing photos of healthy and unhealthy foods. Surprise, surprise- they found that the reward center of the brain (aka. the part that tells you to eat more!) responded more to the less healthy foods among the sleep deprived subjects. What was also discovered was that sleep deprivation decreased activity in the region of the brain which regulates behavior control – indicating that with less sleep, we are not only more likely to make poorer food choices, but we have less control over our impulses to consume "junk" foods. You know how you get hangry (hungry and angry)? I totally also get hleepy (hungry and sleepy). Glad I'm not alone.
How the Number of Hours we Sleep Affects Weight
Recent studies have also suggested an association between the number of hours we sleep nightly and weight gain. A 6-year prospective study based in Quebec examined the differential effects of over-sleeping and under-sleeping. Compared with average-duration sleepers, they discovered that those who slept under 5 hours and more than 9 hours a night were 35% and 25% more likely to experience a 5 kilogram weight gain over 6 years, respectively. Findings from other cross-sectional and cohort studies also suggest that under sleeping is strongly and consistently associated with childhood obesity. Further studies indicated that this added weight tended to be "visceral" fat, which is fat stored inside the abdomen around our organs, which puts us at a higher risk for heart disease. Alongside fat storage, the prospective study noted that the risk of developing obesity was also higher for both groups, a 27% increased risk for the under-sleepers and 21% increased risk for the over-sleepers. These studies provide us with evidence that both short and long sleep durations present us with an increased risk of weight gain and future obesity in adults.
Role of Blue Light in Sleep and Weight Loss
Given that we now rely so heavily on our electronics, research has noted the relationship between the emitted blue light that radiates from smart phones and tablets, and our nutritional health. Turns out that night lights don't actually help us sleep!! During dark hours, light throws off our body's biological clock (aka. the circadian rhythm) as well as our body's secretion of melatonin. The hormone melatonin is in charge of our sleep cycle – when we feel sleepy and when our body awakens. However, not all light colours affect us the same. Blue light—which is favourable during the day due to its ability to boost our reaction times, attention and mood—is actually the most disruptive at night. Harvard researchers and their colleagues conducted an experiment comparing the effects of blue light exposure to green light exposure of equal brightness. They found that the blue light suppressed melatonin for about twice as long as the green light and shifted circadian rhythms by twice as much. University of Granada researchers have shown that melatonin also helps with controlling weight gain, even without reducing the intake of food. So ultimately the last thing we want is for our melatonin levels to be reduced!

So what can you do about sleep and weight loss?
Try using dim red night lights: Red wavelengths have the least effect on our circadian rhythm and suppression of melatonin.
Avoid screen time two to three hours before heading to bed. Do it the old fashion way- read a book!
Limit caffeine. Caffeine can cause sleep problems up to ten to twelve hours after drinking it!
Avoid eating large, heavy meals late at night: High fat foods take extra work for your stomach to digest, which can keep you up.
Turn off your TV/laptop. Light suppresses melatonin production, and television can stimulate the mind. Try listening to music instead, reading, or practicing relaxation exercises.
Ensure darkness at bedtime. The darker it is, the better you'll sleep. Cover electrical displays, use heavy curtains or try a sleep mask
Set a regular bedtime. Go to bed at the same time every night. Choose a time when you normally feel tired, so that you don't toss and turn.
Be comfortable: Make your bedroom ideal for sleeping (aka. dark and quiet)

Contribution by AK Dietetic Student Olivia Maida
Updated on October 23rd, 2020