Check out my favourite healthy apple desserts and a the best uses for different apples depending on their flavour and texture.
Some of my absolute best foodie memories involve September trips to the apple orchard to pick apples with my family. We would bring home bushels upon bushels of fresh local Ontario apples, take them back to home and bake sweet apple desserts. I was raised on apple crisps, pies, and oat-filled apples. I love apples so much that one of my (many) nicknames as a child was Abbey Apple Seed. I also told my parents at a very young age that I wanted to be a "fruitaterian" thanks to be unfailing love of apples.
I think everyone has their go-to apples. For me, it's Empire and Granny Smith with Red Delicious (uh, bitter!) and Macintosh (uh, too soft) clocking in at the bottom of my like-list. Aside from flavour preferences, different apples have different ideal uses.
Best Apples for Apple Desserts, Sauces, Snacking, and More!
SAUCES: McIntosh, Cortland, Mutsu, Golden Delicious
BAKING: Granny Smith, Golden Delicious, Jazz, McIntosh, Brawburn, Honeycrisp, Cortland, Pink Lady
SNACKING FRESH: Red Delicious, Gala, Jazz, Fuji, Honeycrisp, Pink Lady
FREEZING: Golden Delicious
No matter what you choose, or what you use them for, apples are packed with Vitamin C and fibre! And don't waste those peels! Even if a recipe tells you to remove them, always save and snack on those – there's a ton of nutrition going on in there!
If you head out to your local apple orchard, you're probably going to come home with a lot of apples. You know what that means? Time for apple desserts! I've compiled some of my favourite healthy apple desserts from local food bloggers, dietitians and nutritionists to help give you a little kick of inspiration. Enjoy!
The Best Healthy Apple Desserts
Nourish RDs- Raspberry Apple Granola Crumble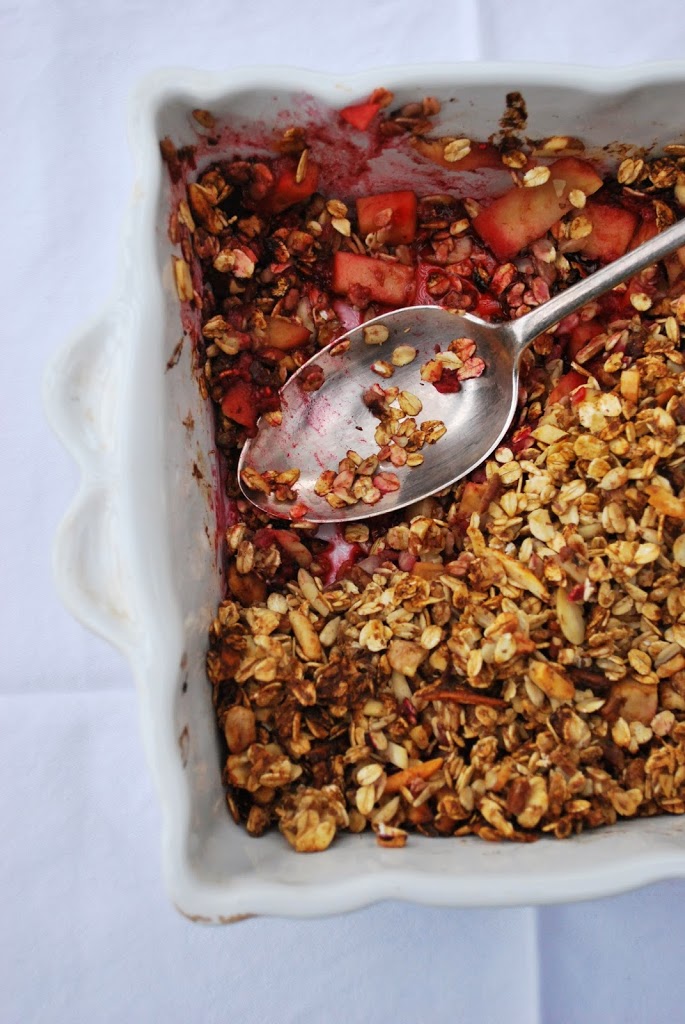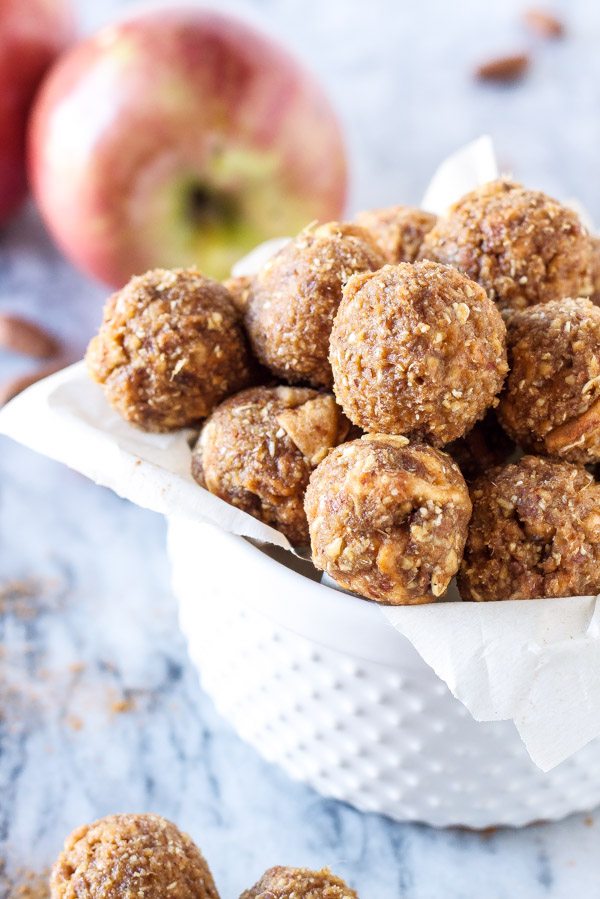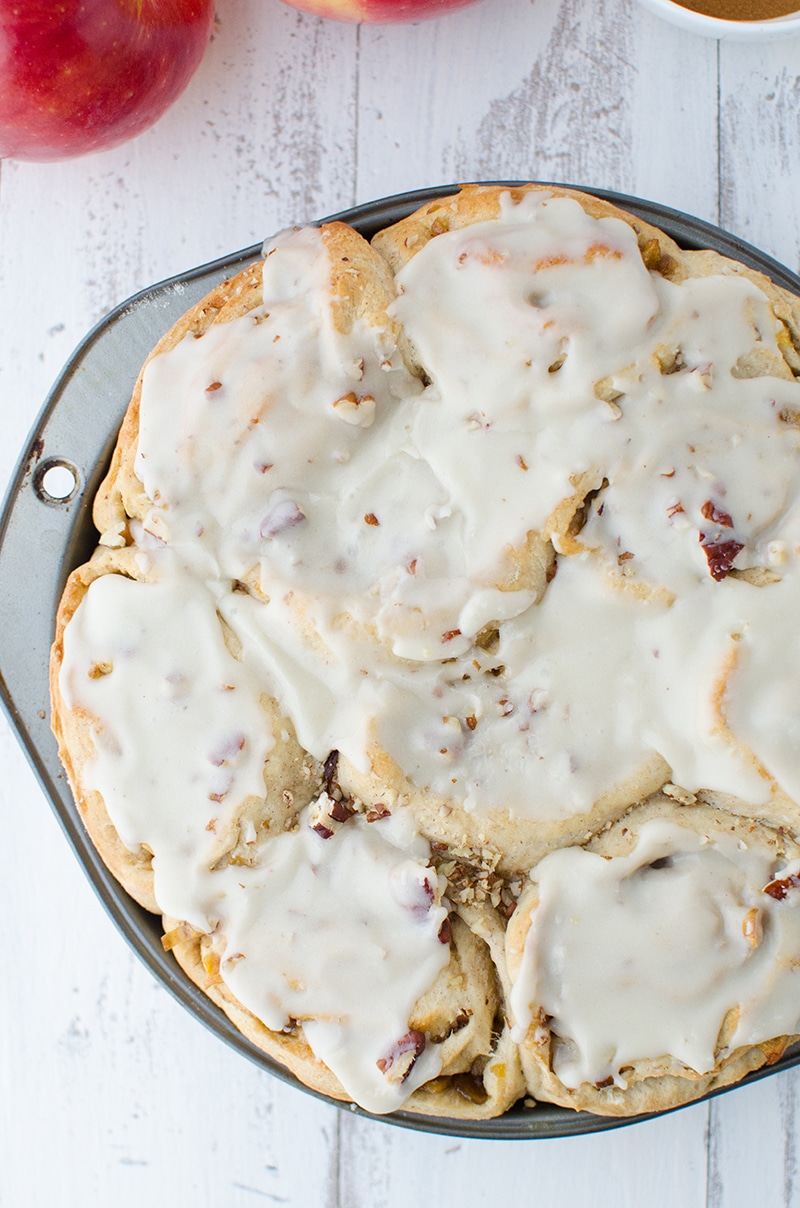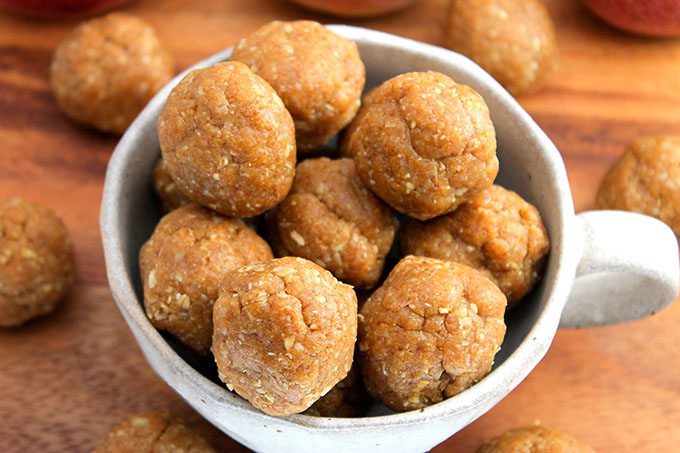 Imma Eat That- Baked Apples Stuffed with Oatmeal Cookie Granola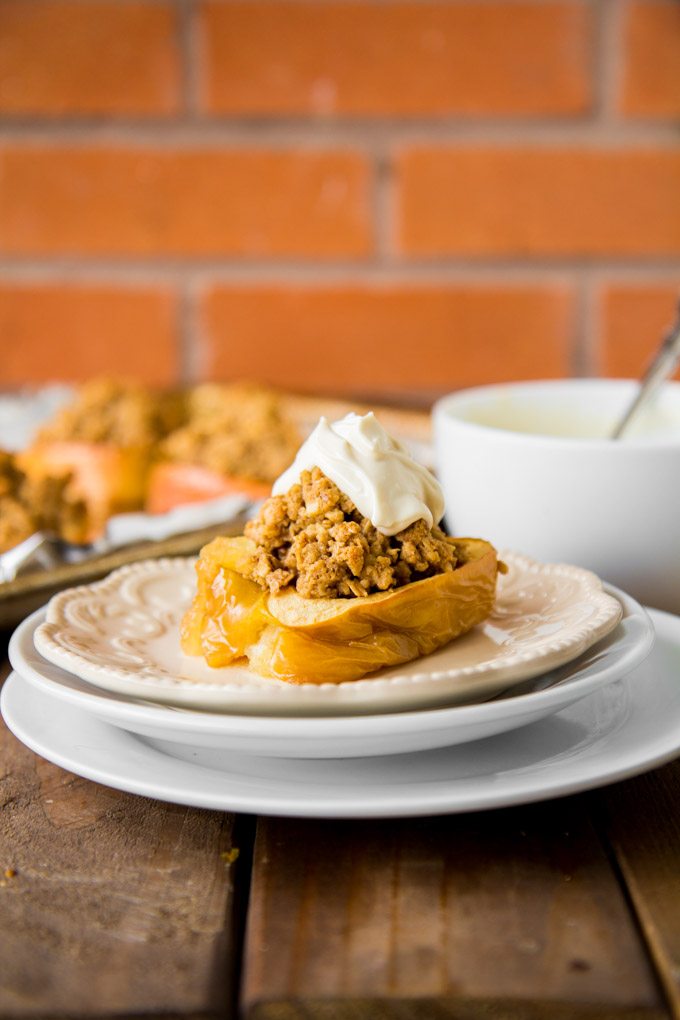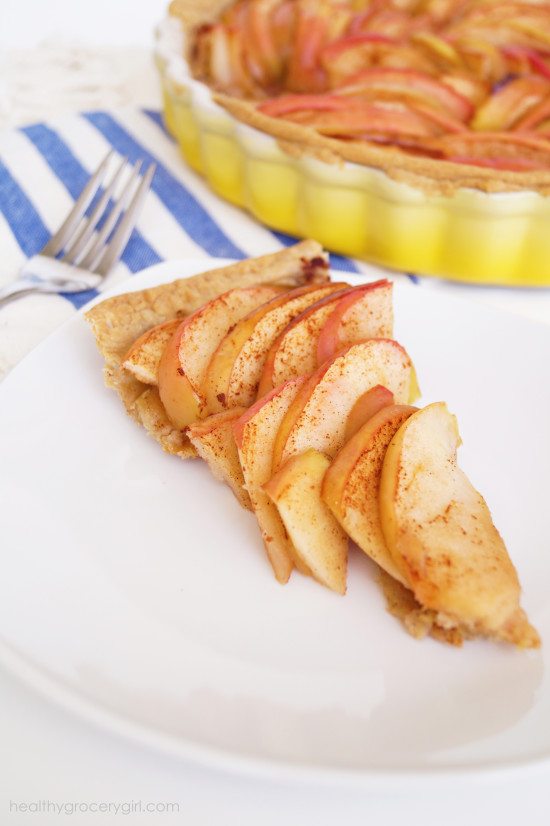 What are some of your favourite apple desserts?
Do you have a high calorie go-to apple recipe?
Leave me a message below and I'll recreate a lightened up version!

Updated on October 4th, 2021