I share an updated in depth post on the best diet for PCOS, as well as supplement and herb recommendations and whether or not weight loss is necessary.
A while back I did a two part blog post on PCOS management (if you missed it, you can check out part one and part two). Since that post, there's been newer evidence on PCOS recommendations, so in this post we are going to review the new evidence on the best diet for PCOS and discuss if weight loss is necessary in PCOS treatment. To answer this question, I'll include some quotes from a conversation I had with intuitive eating Dietitian, Julie Duffy Dillon, who specializes in PCOS.
What is PCOS?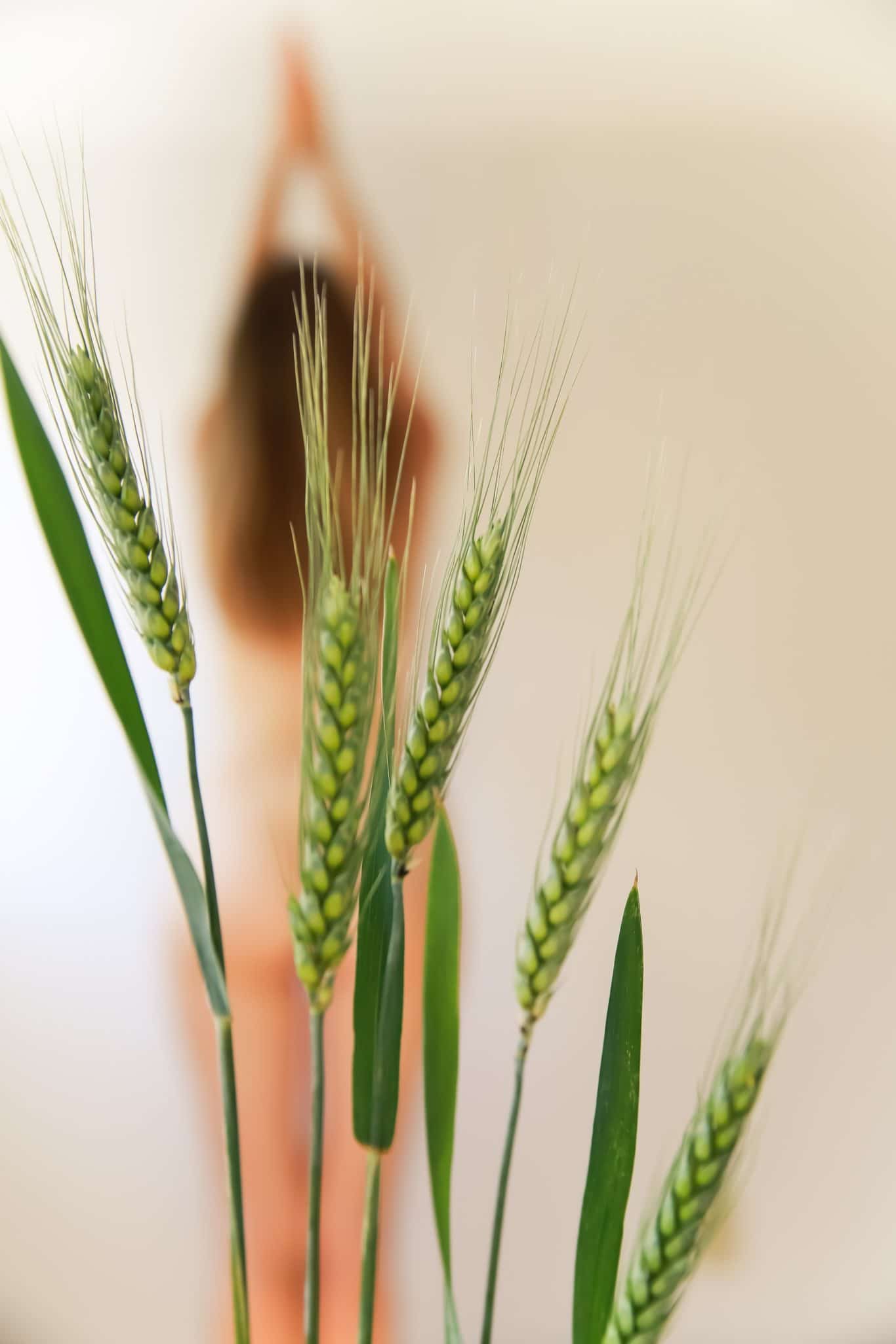 PCOS aka Polycystic Ovary Syndrome, involves an imbalance in a woman's sex hormones like estrogen, progesterone and testosterone leading to the growth of ovarian cysts (aka benign masses). If left untreated, PCOS can lead to irregular or absent periods, infertility, unwanted hair growth on the face and body, acne, alopecia (hair loss from head), pregnancy complications and even cancer.
PCOS can be diagnosed when at least two out of the three of the following occurs:
The ovaries are "polycystic" because either there are 12 or more follicles on one ovary or the size of one or both ovaries is high

Hyperandrogenism where there are high levels of androgens (male hormones) and/or symptoms of excess androgens like acne or excess hair growth

There are issues with your period like lack of periods, irregular periods or lack of ovulation
For me personally, I was diagnosed because I wasn't ovulating at all, and my ovaries were slightly polycystic. Of course, everyone is different so PCOS can look and operate completely differently depending on the individual.
The Best Diet for
PCOS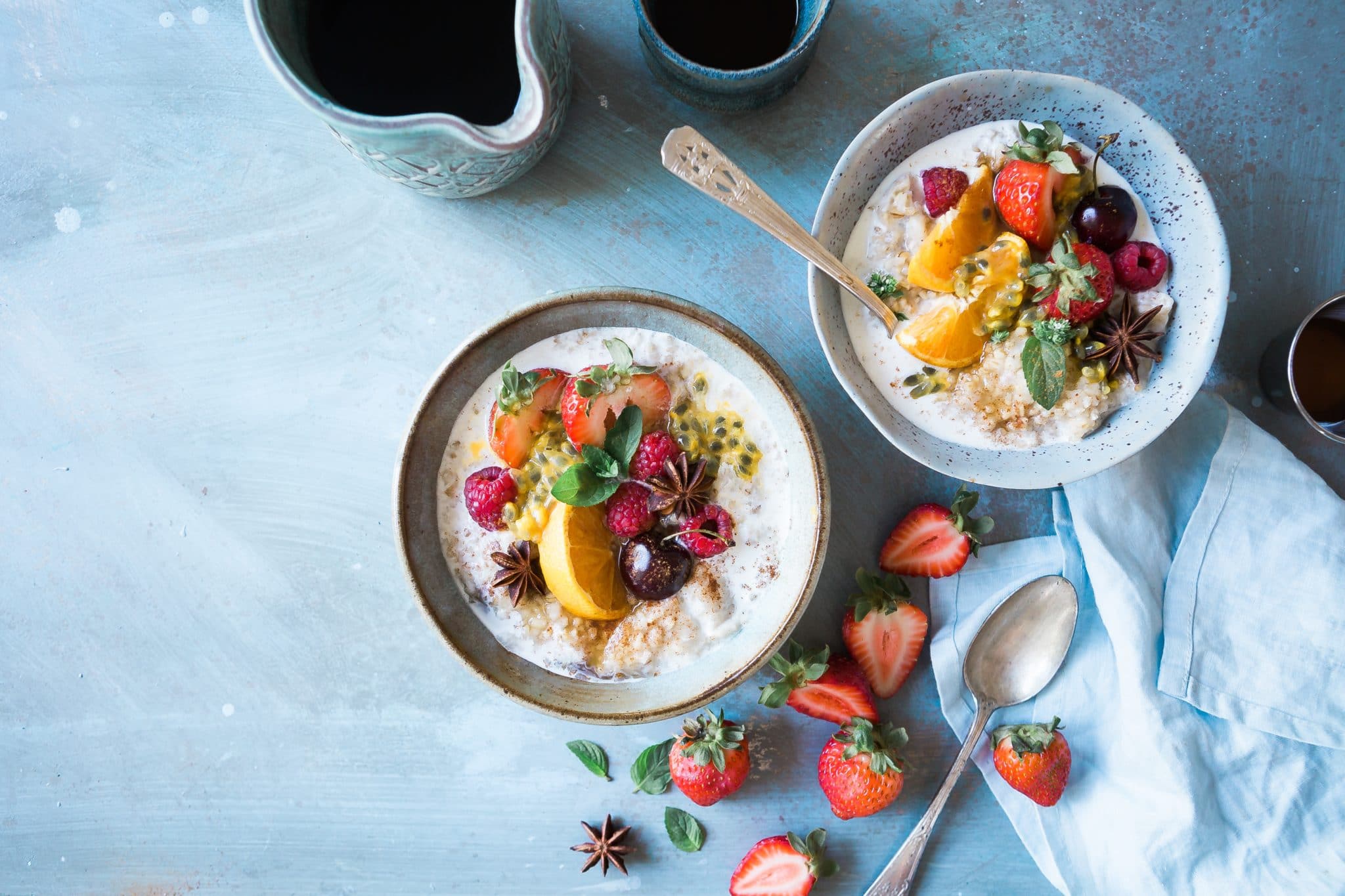 Low Glycemic Diet
One of the longstanding recommendations on the best diet for PCOS management is a low glycemic diet. A low Glycemic index, or low GI diet, consists of carbohydrate-based foods that are slow digesting and cause a gradual rise in blood sugar and insulin, plus of course lots of protein and healthy fats.
Some examples of low GI carbohydrates include:
Whole grain breads

Steel cut oats

Bulgur

Sweet potato

Apples

Prunes

Milk

Chickpea

Lentils
One study found that when women with PCOS followed a low GI diet, their menstrual regularity improved compared to individuals who followed a standard healthy diet. This likely has something to do with the fact that fewer blood sugar spikes and falls improved insulin sensitivity which in turn improved menstrual irregularity.
A more recent 2019 study found that a low GI diet improved menstrual irregularity in 80% of women with PCOS. However in that study, the low GI diet was energy restricted, so it is unclear whether the change reported was because of the energy restriction or the low GI diet. The researchers believe that a low GI diet may delay the absorption of carbohydrates and improve metabolic pathways and insulin resistance.
It's important to note that low GI doesn't mean low carb. The evidence for the use of low carb diets like keto for PCOS is still in its infancy. I was able to find one super small study with 11 patients that saw some improvements, but as we will discuss later, we have no clue if this is sustainable for most people.
A systematic review examined a variety of diets in the treatment of PCOS, and found that a low carb diet was associated with a greater decrease in insulin resistance compared with a conventional diet. They also found that a low GI diet targeting weight loss was associated with a greater reduction in insulin resistance compared to a conventional weight loss diet.
The evidence on the best diet for PCOS suggests that choosing higher fibre lower glycemic index carbohydrates is way more sustainable. So the recommendation is that you can still enjoy carbs and a variety of carbs, you'll just want to select those that have more fibre so you don't see the same insulin spike. You'll also want to pair those carbs with lean protein, and healthy fats to help stabilize those blood sugars further.
Finally, even though its tempting given the diet culture we live in, the best diet for PCOS is one that ensures you are eating enough and eating regularly. When we let ourselves get too hungry, our blood sugars plummet, we get ravenous, and then we see a massive spike when we do finally eat. Restricting also sends us into a binge and restrict cycle which can perpetuate metabolic dysfunction.
PCOS Supplement and Herb Recommendations
In addition to the best diet for PCOS, there are also a ton of supplements and herbs that claim to eradicate PCOS symptoms, but we really only have solid evidence to support a few.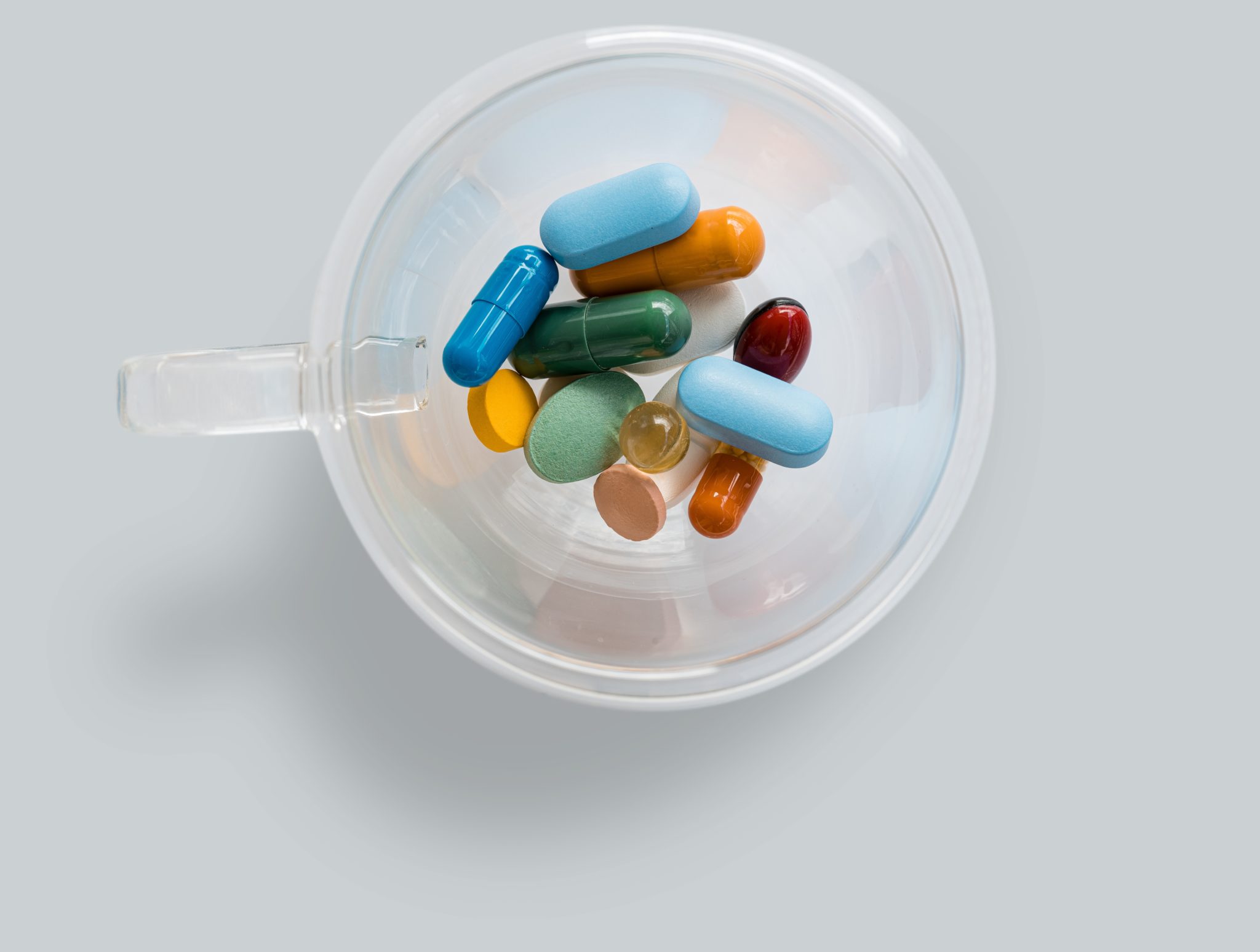 Inositol
Inositol is a small molecule that is structurally similar to glucose and is naturally found in foods like whole grains and citrus fruits. One 2016 systematic review found that the supplementation of inositol improved hormonal and reproductive disturbances in PCOS. Another 2017 meta-analysis found that inositol improved the metabolic profile of women with PCOS and reduced some of the high levels of androgen hormones that cause a lot of the symptoms and problems. Finally, the evidence also suggests that it may improve pregnancy outcomes for women with PCOs undergoing IVF.
Omega 3
Most of us could probably benefit from an omega-3 supplement. One 2018 systematic review and meta-analysis found that omega 3 supplementation in PCOS patients helped improve insulin resistance and reduce total cholesterol, triglyceride and LDL levels.
Vitamin D
Vitamin D deficiency is common in women with PCOS, possibly because of the metabolic and endocrine disorders associated with the disease. While it is often recommended that patients supplement with vitamin D, the research is still a little unclear. For example, one 2015 systematic review and meta-analysis found a positive association between PCOS and vitamin D deficiency, but they did not find that vitamin D supplementation had a beneficial effect. That being said, more research is needed to further assess the association between vitamin D levels and PCOS treatment. Regardless, in my professional opinion, most people (especially here in Canada) can benefit from a vitamin D supplement.
Probiotics
While we're still not 100% sure about vitamin D on its own, research has found that the combination of vitamin D and a probiotic supplement may be effective at treating PCOS symptoms. One 2019 randomized controlled trial found that vitamin D and probiotic co-supplementation improved depression, anxiety and stress scale scores in women with PCOS. It was also associated with a significant reduction in total testosterone, hirsutism, CRP (inflammation), and the oxidative stress marker malondialdehyde compared with a placebo.
Chromium
Chromium is an essential trace element that may play a role in treating PCOS symptoms by improving the body's response to insulin. A 2018 systematic review and meta-analysis did not find any significant differences in insulin metabolism, hormone status and lipid profiles between the chromium treated group and the control group. At the moment, chromium does not seem to have any significant benefit for women with PCOS. Future studies are still necessary.
Cinnamon
A 2018 mouse study found that cinnamon supplementation may improve insulin resistance and may be a potential therapeutic agent for the treatment of PCOS. Moreover, a 2014 human study involving 45 women with PCOS found that cinnamon supplementation improved menstrual cyclicality. We are still in need of larger human studies to know the efficacy of cinnamon supplementation in the treatment of PCOS symptoms.
Turmeric
Research has shown that C-reactive protein, aka CRP (a marker for inflammation), is typically higher in PCOS patients and when CRP is reduced so are the metabolic symptoms of PCOS. Since turmeric has anti-inflammatory properties, some research has found that it may decrease CRP levels, thereby improving PCOS symptoms. In a 2017 rat study, rats treated with turmeric increased the number of corpus luteum and a decrease in inflammatory markers. At the moment there is still not enough evidence to support its efficacy.
Zinc
Zinc is an essential trace element which is responsible for the function of over 300 enzymes. It also plays a crucial role in insulin metabolism. Women with PCOS typically have lower zinc levels and that deficiency may be associated with abnormal lipid profiles. So does supplementation help?
In a 2001 study, a zinc supplement or placebo was given to 60 women with PCOS. The results showed a significant reduction in the levels of total cholesterol, LDL, triglycerides in the zinc treated group. Based on that, zinc supplementation may be effective at improving lipid metabolism in women with PCOS. Further more current research is needed before recommending its effectiveness.
Evening Primrose Oil
A 2018 randomized controlled trial was performed on 60 women with PCOS and vitamin D deficiency. Participants receiving vitamin D and evening primrose oil for 12 weeks experienced improved triglycerides and LDL cholesterol.
Berberine
In a 2012 study, the short term effect of berberine was compared to metformin on various metabolic parameters. The results found that berberine showed a decrease in total cholesterol, triglycerides, LDL and an increase in HDL. A recent 2018 systematic review and meta-analysis concluded that berberine showed a promising prospect in treating PCOS, but the mechanisms are still unclear. Higher quality studies are still needed to confirm its effect.
Herbs
There are lots of herbs that are often recommended for treating PCOS including maca root, ashwaganda, holy basil, licorice, chasteberry, and tribulus terristris. While many of these herbs carry some antioxidant and anti-inflammatory properties, the research on their effectiveness is very limited. While it is totally possible that one or a combination of these herbs may serve as good adjuncts to traditional supplements and medication, they shouldn't be relied on all on their own.
PCOS Lifestyle Recommendations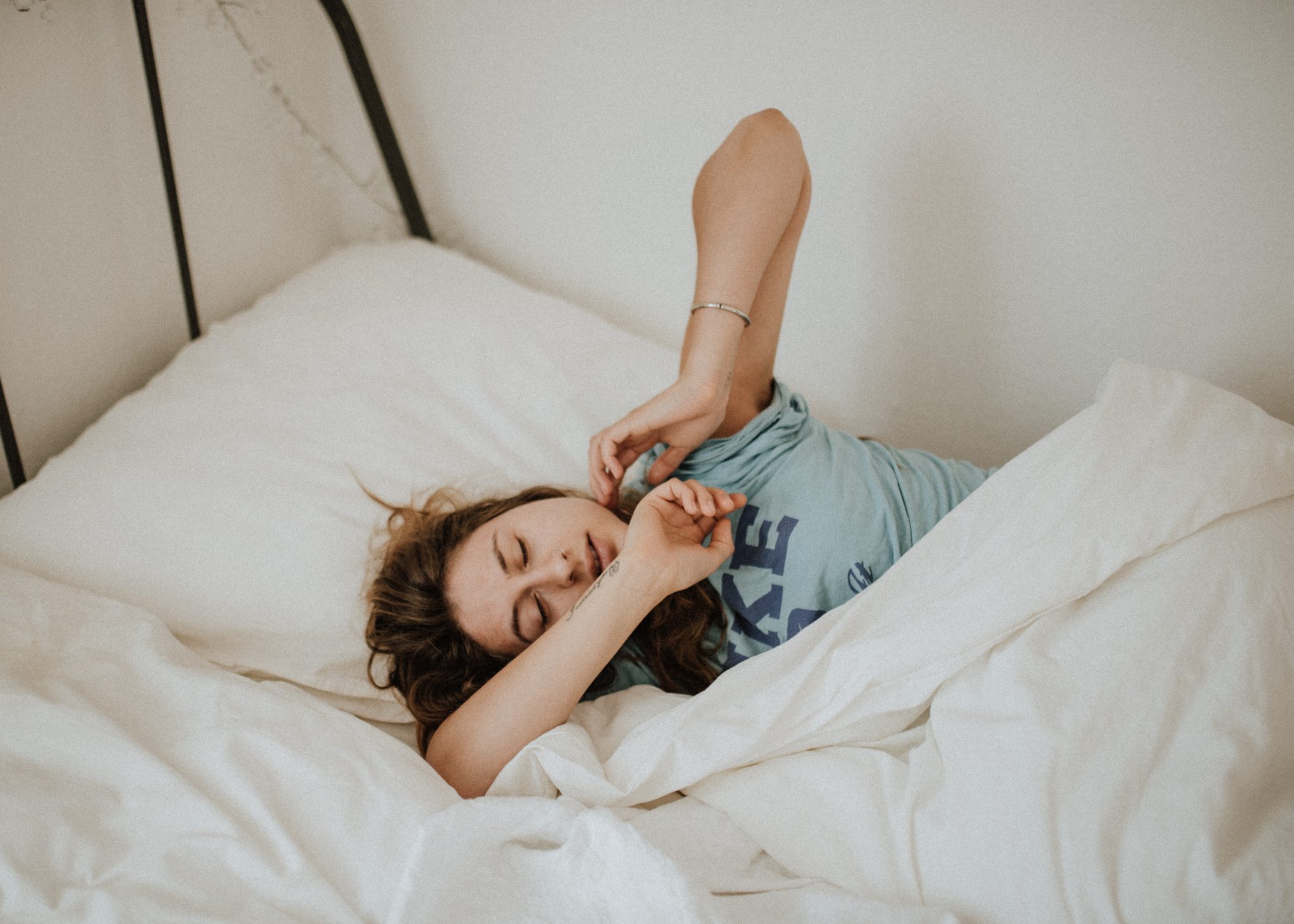 Prioritize Sleep
Research has shown that sleep disorders and insomnia are significantly more common in women with PCOS. It also goes without saying that getting crappy sleep when you're struggling with already messed up hormones can totally worsen symptoms.
Smoking Cessation
Smoking as been found to worsen PCOS symptoms and even put someone at high risk for metabolic syndrome, so it is therefore recommended to avoid or quit smoking.
Acupuncture
There is some evidence that acupuncture may influence ovulation by affecting levels of various hormones. However its mechanism is still not well understood and there is currently insufficient evidence to support the use of acupuncture for the treatment of ovulation disorders in women with PCOS. Regardless, a lot of women find acupuncture stress relieving and may therefore be a nice compliment to the traditional health care regime.
Avoid Endocrine Disruptors
Over the years, it has been suggested that endocrine disruptor chemicals, Bisphenol A (aka, BPA), may contribute to the rise in PCOS. Some animal studies have found that BPA exposure disrupted ovarian and reproductive functions in females while a 2017 systematic review and meta-analysis found that PCOS patients had significantly higher BPA levels compared to a control group. Researchers from this study believe that BPA might be involved in the insulin-resistance and hyperandrogenism of PCOS, however more high quality studies are needed to explore this association.
Weight Loss for PCOS Management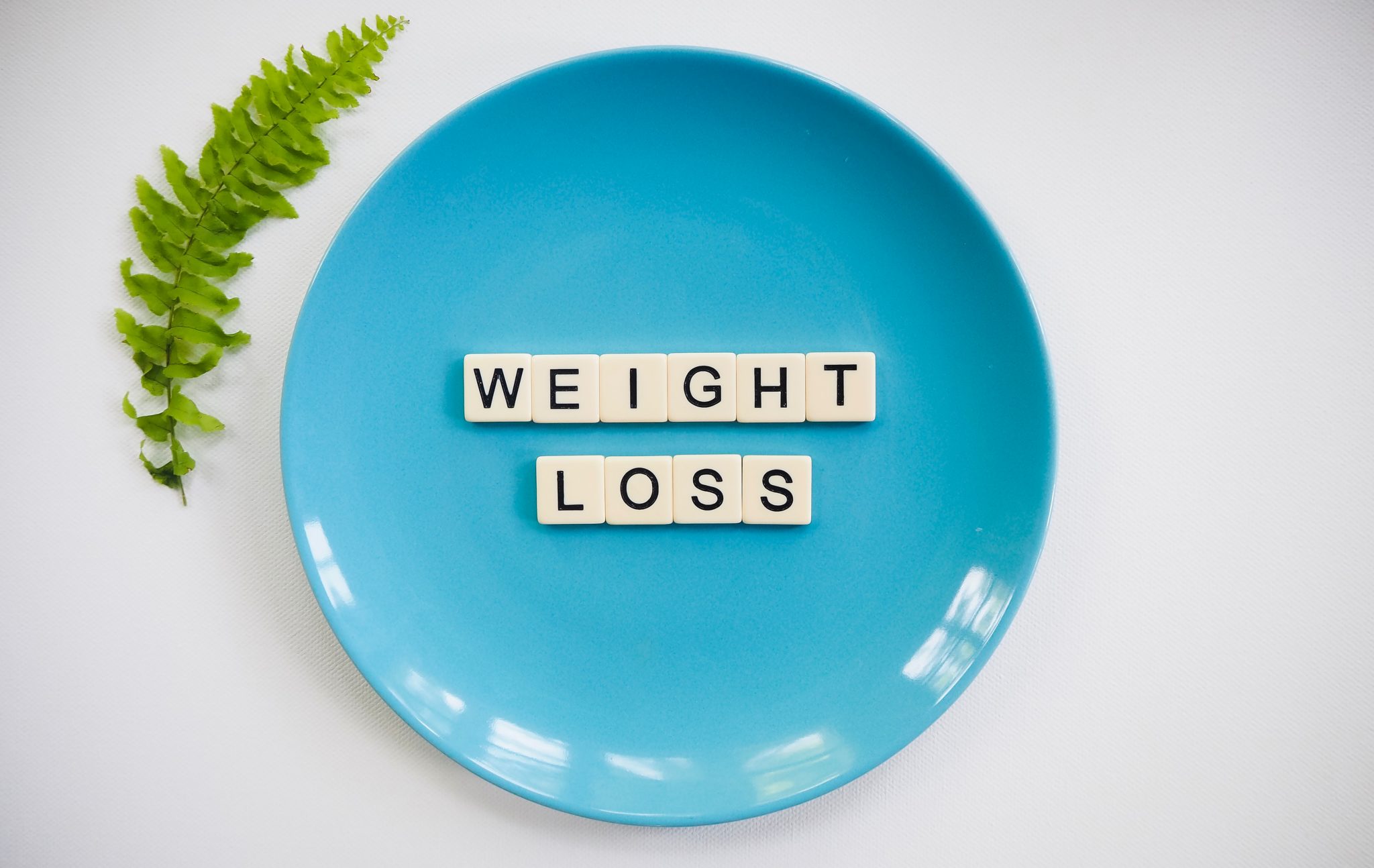 Finally, one lifestyle change that has ALWAYS been recommended for the treatment of PCOS is weight loss.
Why is Weight Loss Universally Recommended for PCOS?
Weight loss is commonly recommended for individuals with PCOS as it is based on research suggesting that obesity and abdominal fat can exacerbate PCOS symptoms by increasing insulin resistance. However, not all individuals with PCOS struggle with insulin resistance or diabetes – I'm a good example of that. Furthermore, a lot of experts suggest that doling out universal weight loss advice to those with PCOS could actually have really dangerous effects.
For one, disordered eating is significantly more prevalent in women with PCOS with 86% of patients with PCOS presenting with a subclinical eating disorder. While it's unclear why this is, it's likely related to the shame that women carry and the pressure that's been placed on this population to lose weight at any expense.
To further discuss "ditching the diet", I had an enlightening conversation with Registered Dietitian, Julie Duffy Dillon, who is an intuitive eating and PCOS specialist.
Is Weight Loss Bad Advice for those with PCO

S?

I asked Julie why weight loss is bad advice for women living with PCOS and she emphasized that PCOS has a genetic component and since weight doesn't cause PCOS, why would it fix it? We also know from countless studies that diets don't work for most people, so why would it work for people with PCOS?

Julie also mentioned that many people with PCOS experience binge eating, because yo-yo dieting predicts binge eating. With the many hormonal issues going on with PCOS, like high circulating insulin, these issues can lead to really intense cravings. In other words, if someone with PCOS goes on a diet and eliminates foods like carbs and sugar, that will intensify those cravings.

It's important to note that PCOS cravings are nothing like the common cravings that people without PCOS experience. According to Julie, this is how PCOS cravings play out:
"PCOS cravings are different. They're primal. Every cell in the body is screaming: EAT. It's like someone who's been drowning, and finally coming to the surface and breathing and gasping for air. PCOS cravings are the same. So when we tell people, just lose weight, it's basically telling people not to be so obsessed with air. That's silly because we need air to breathe and we need food to live"
Can Weight Loss Worsen PCOS

?

According to Julie, weight cycling or yo-yo dieting is actually connected to higher insulin levels, higher testosterone, higher cortisol, higher cholesterol and higher blood pressure. All of these things are connected to PCOS, which can only worsen symptoms.

Researchers have found that people with PCOS are in a chronic pro-inflammatory state which is connected to lots of fatigue and brain fog. They've also connected that same pro-inflammatory state to weight cycling. Again, all of this is worsening the symptoms of PCOS.

Julie has also found from her clinical experience, that since so many people are constantly told to lose weight, people will generally avoid the doctor because of that. So when you avoid the doctor and neglect your healthcare needs, that will obviously worsen your symptoms and overall health.

On top of all this, Julie believes that a general blanket statement to lose weight teaches us that:
"Fat bodies or larger bodies are bad and is a form of discrimination and weight stigma. We also know that weight stigma is associated with higher insulin levels, cortisol, cholesterol and blood sugars"
So at the end of the day, the very thing that weight is treating with PCOS may just make it worse.
How to
Respond to PCOS Cravings
A lot of women with PCOS often describe feeling overwhelming cravings, particularly for carbs. This phenomenon occurs because cells that have become insulin resistant are no longer responding to insulin, so the pancreas keeps producing more insulin to compensate. Since the muscles aren't properly getting the glucose it wants, it's basically just floating in the blood stream, effectively starving and sending out more signals for their preferred source of fuel- sugar! So I asked Julie how women could respond to their cravings without worsening their PCOS by gaining more weight or spiking their insulin.
People with PCOS are often told to ignore their cravings, but Julie has an interesting perspective and instead suggests to "lean into carb cravings". She sees carb cravings as the guidepost to help people understand what they need to treat their PCOS and that "carb cravings should be listened to, respected and not shunned. It's the way that they know that their condition needs more attention."
When the carb craving hits, Julie recommends taking a step back and asking yourself:
"Have I been eating enough?"

"Have I been sleeping enough?"

"Am I eating enough protein?"

"Am I restricting too much?"

"Am I exercising too much?"

"Have I been taking my supplements?"
Eating Intuitively When You Have PCOS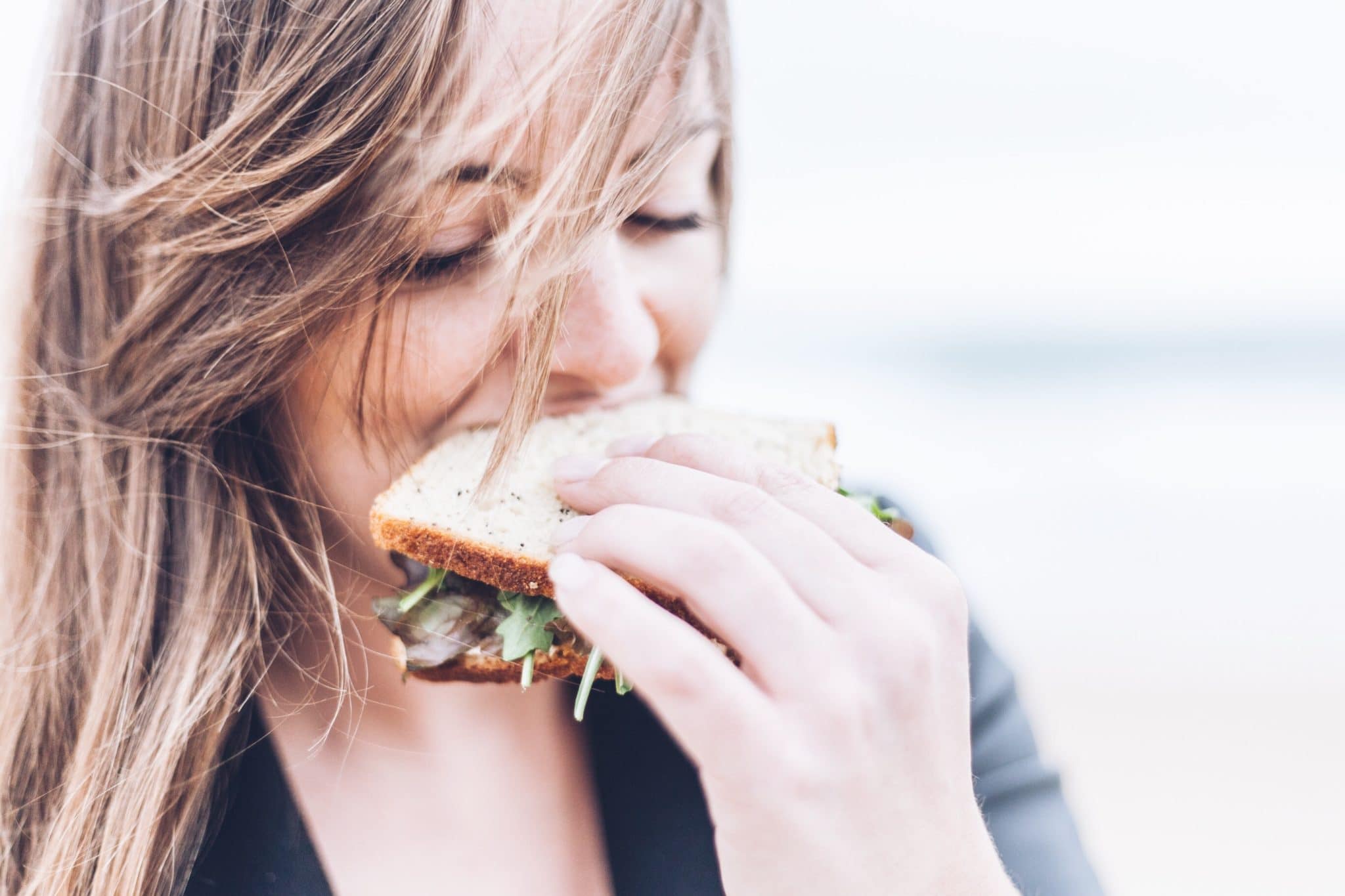 Now that we have covered the best diet for PCOS, how can someone with PCOS eat intuitively when their hormones are giving them mixed signals about what their body actually needs? Julie breaks down her recommendations on the best diet for PCOS management and how to honour your hunger without going on a diet.
Eating Enough calories
To prevent those primal cravings, it's important that you're eating enough food and listen to those carb cravings.
Eating More Protein for symptom management
Julie recommends incorporating protein in the morning or before bed as it may help to balance energy levels and cravings.
Inositol
Julie recommends the use of supplements like Inositol as it has a lot of research to support its use. However, make sure to speak to your healthcare provider about using it.
Move Your Body
Move their body in way that feels good! People with PCOS often believe they have to torture their body with exercise, and do it when they don't feel like it. However that shouldn't be the case. Find an exercise that works for you, and when you do, you may even start to crave moving.
Bottom Line
Finally, Julie admits that one of the hardest things for people with PCOS is to find a way to respect and love your body. Often people are told not to love their body and are told they need to be smaller. If you can find a way to love your body, research has found that this can lower cortisol levels, inflammation, triglycerides. These are things that are associated with PCOS. Finding compassion and realizing that your body can still do amazing things can all help with the treatment of PCOS.
I want to end on that awesome note and I especially want to thank Julie for the amazing interview I had with her. If you want to get in touch with her and check out her blog and social media, here are her contact details:
Facebook
More Blog Posts You Might Like
If you liked this post on the best diet for PCOS, then you may also like these blog posts:
Become an Abbey's Kitchen Subscriber
Updated on July 25th, 2022