We look at the evidence to determine if seed cycling for fertility actually works and if you should be consuming different seeds throughout your menstrual cycle.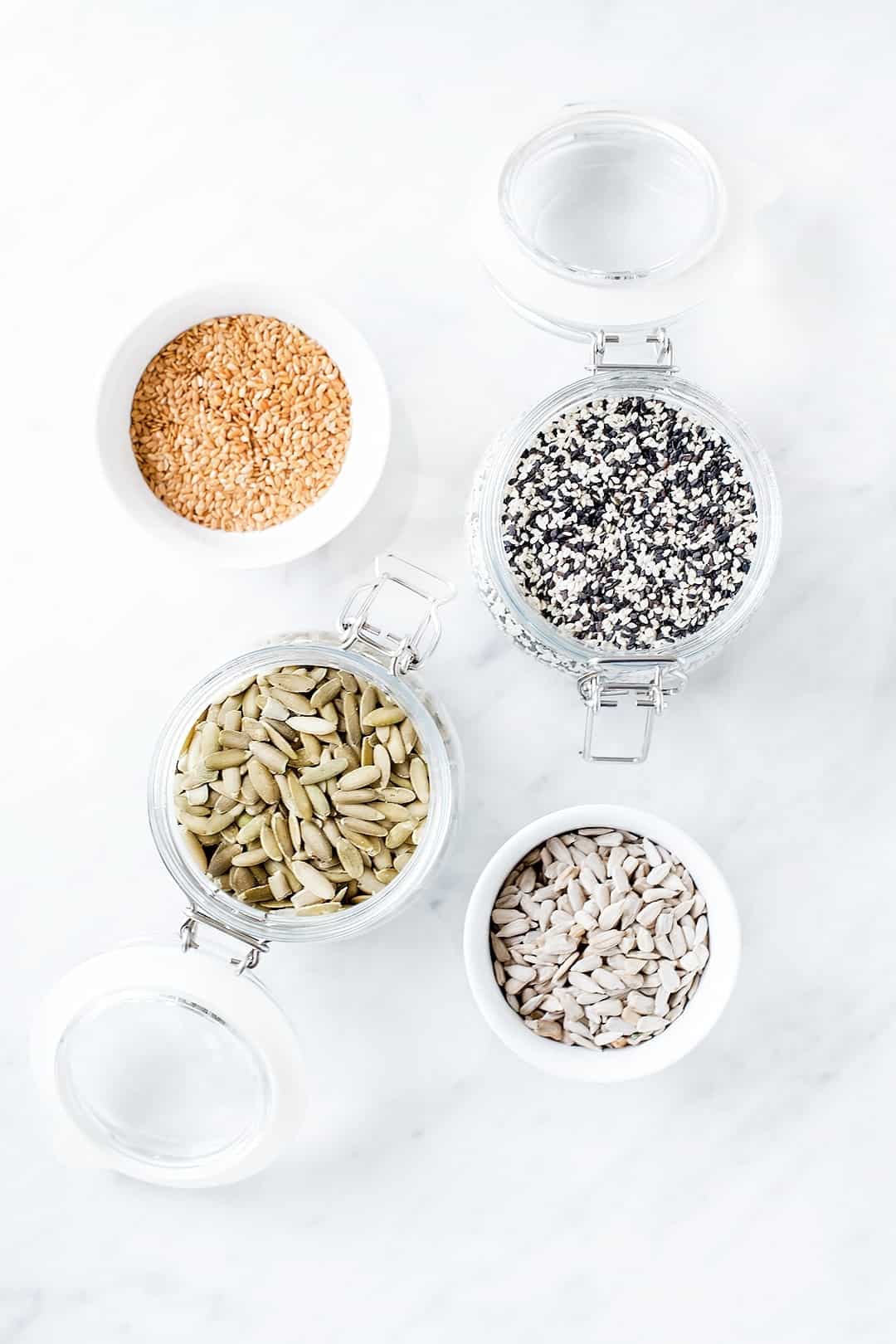 The first time I heard about seed cycling, I thought it was some sort of sustainable farming practice. But as I've been thrown deeper into the natural fertility world, I've learned that's not the case. Seed cycling is a natural, alternative medicine practice that has been in conversation frequently over the past few years. The concept of seed cycling is to eat specific seeds such as flax, sesame, pumpkin, and sunflower seeds during particular times of your menstrual cycle. The practice claims to aid in regulating your cycle, reduce premenstrual symptoms and improve symptoms of menopause. The physiological goal of seed cycling is to help regulate estrogen during the follicular phase of the menstrual cycle, and progesterone during the luteal phase.
What are the Recommendations for Seed Cycling?
The recommendation for seed cycling during your menstrual cycle is as follows:
Follicular Phase (Day 1-14 of your cycle): 1 tablespoon each of flax seeds and pumpkin seeds per day.
Luteal Phase (Day 14-30 of your cycle): 1 tablespoon each of sesame seeds and sunflower seeds per day.
For postmenopausal women, the first day of their cycle would roughly start on a full moon.
How does Seed Cycling for Fertility Work?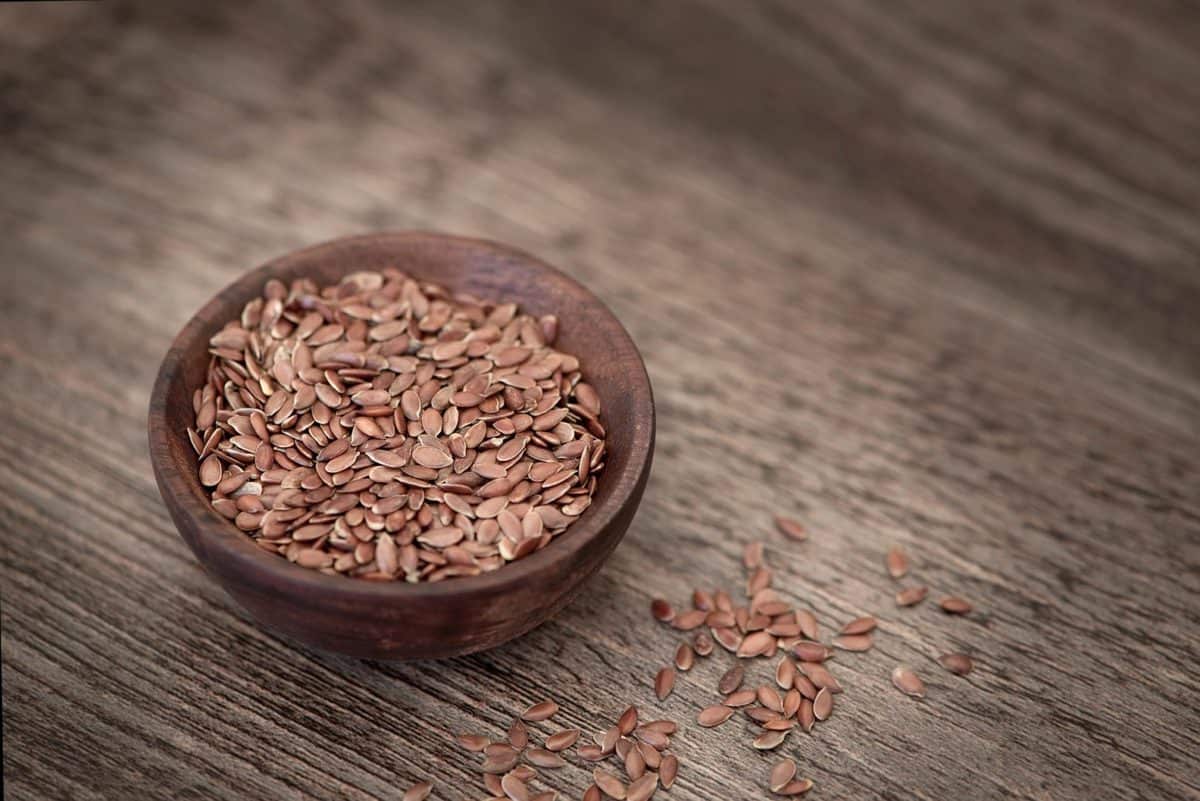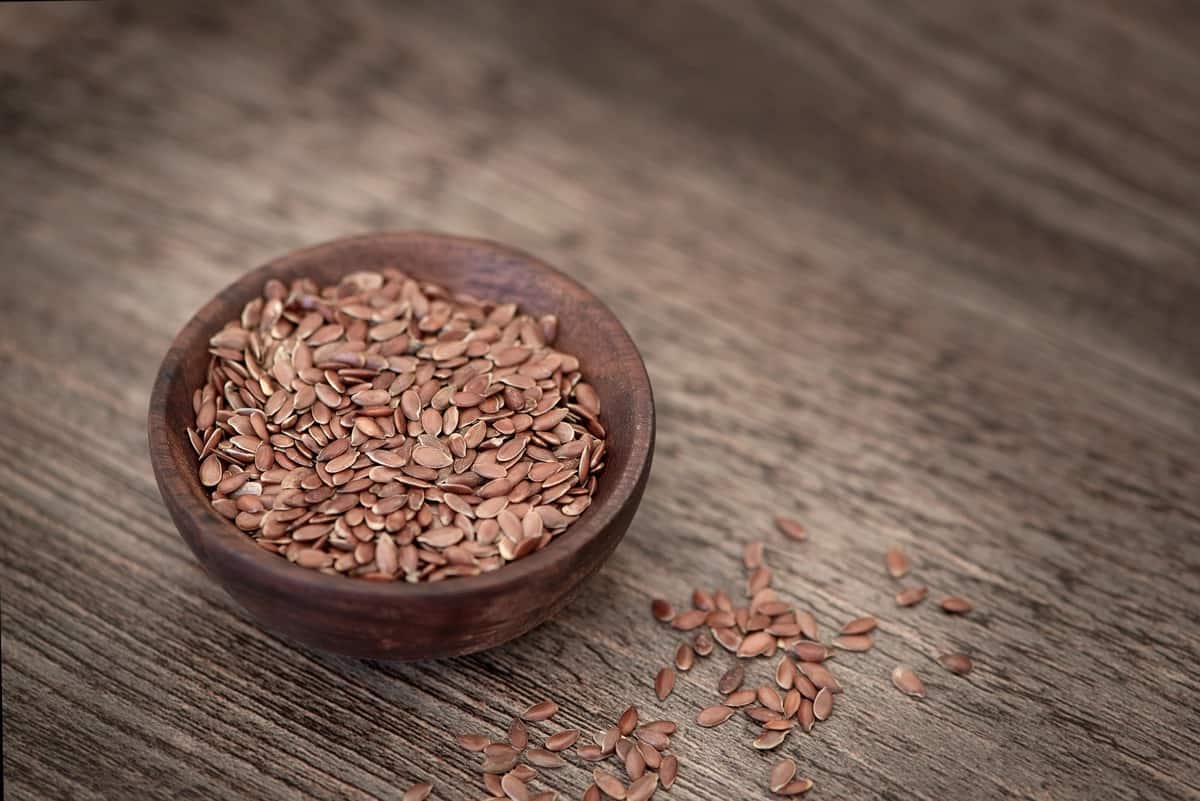 Flaxseeds include abundant dietary compounds known as phytoestrogens. The type of phytoestrogens in seeds are known as lignans. In flaxseeds, the lignan thought to have an impact on a woman's hormonal health is termed secoisolariciresinol diglucoside (SDG). These phytoestrogens have a chemical structure that mimics the chemical structure of estrogen; thus, it is believed that these phytoestrogens in flaxseeds can have estrogenic or antiestrogenic effects in the body.
In the pumpkin seeds, zinc is said to help boost Follicle Stimulating Hormone (FSH) which can help initiate ovulation. FSH is a hormone that spikes at the very end of the follicular phase, which communicates to the ovaries to prepare for ovulation. This process then supposedly leads to production of progesterone for the luteal phase.
In simpler terms, it is thought that flaxseeds help balance estrogen levels while pumpkin seeds help prepare for the luteal phase. In the luteal phase, the lignan found in sesame seeds, sesamin, is thought to aid in the inhibition of estrogen production in hopes to keep progesterone levels at par. Lastly, it's claimed that vitamin E in sunflower seeds can also help boost progesterone levels.
What does the Research say on Seed Cycling?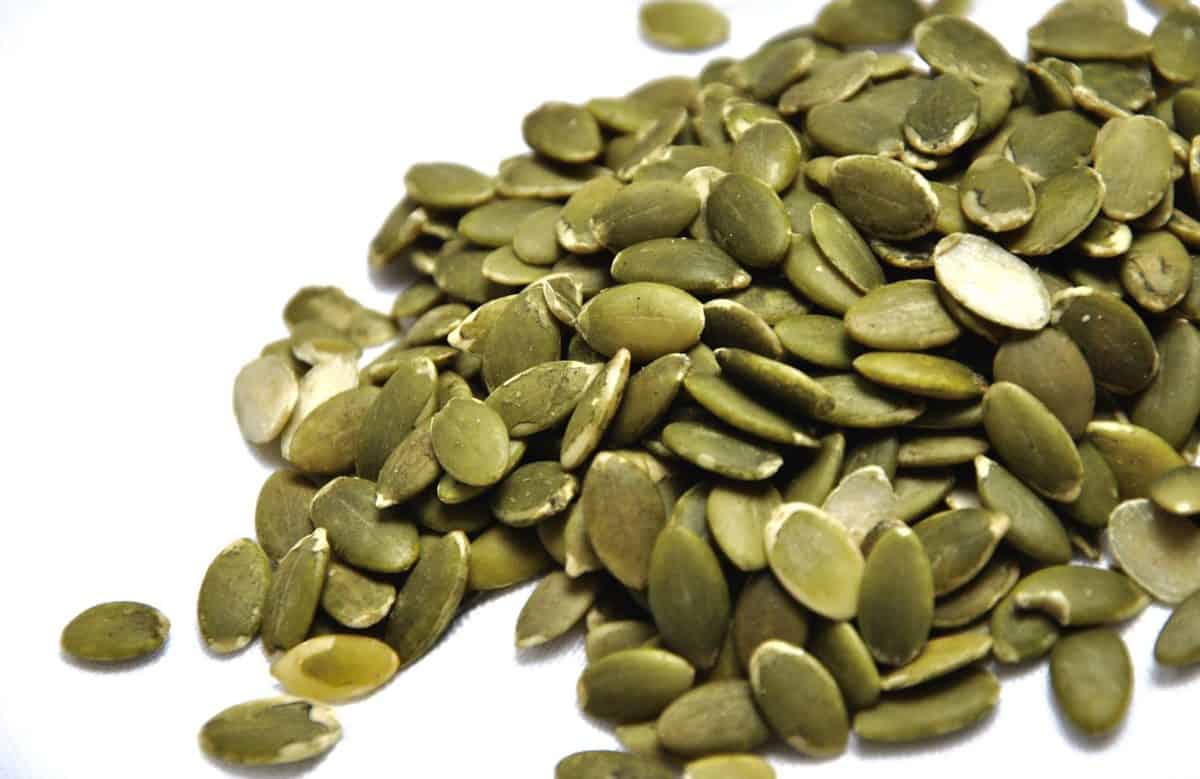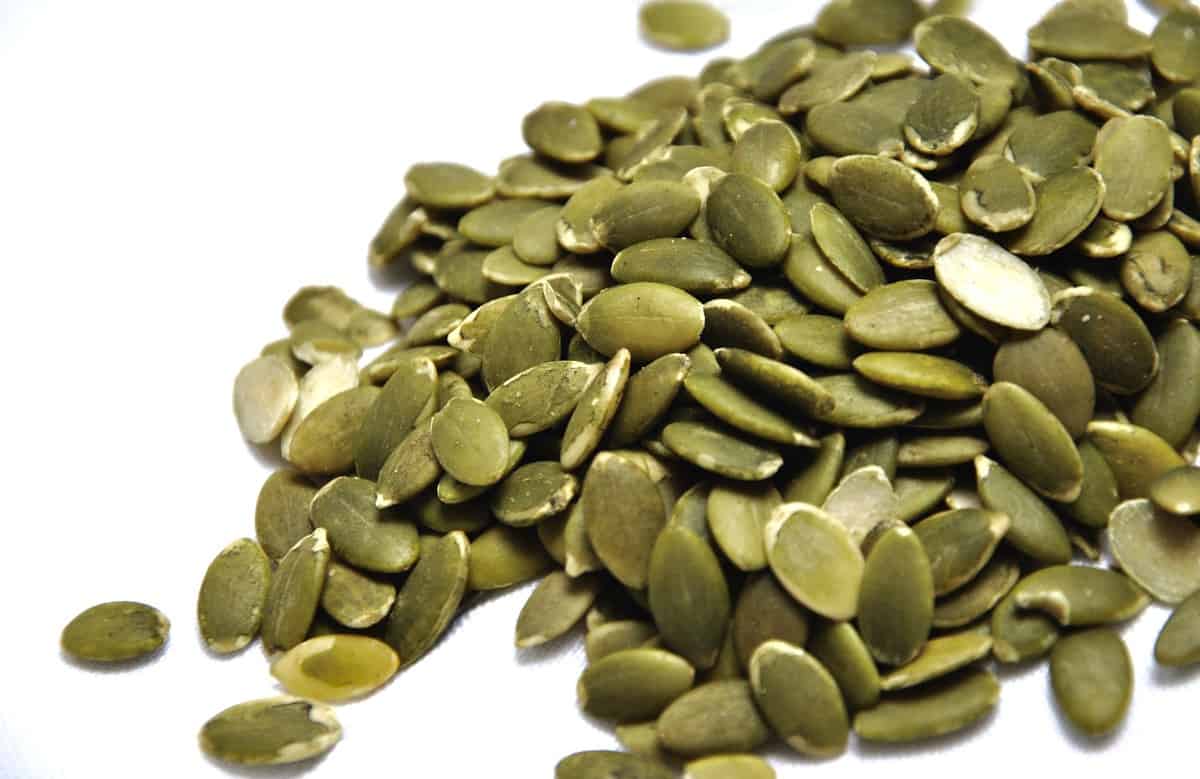 After lots of searching, it was difficult to find many thorough research studies on seed cycling for fertility, as little research has been done. Of the research found, only a handful of studies stated that consuming the individual types of seeds had any significant impact on menstrual cycles. Studies on seed cycling as a practice were second to none. Research indicated that phytoestrogens may be associated with cycle regularity, however, more extensive research should be done before making any conclusions. Research had found that flaxseeds and vitamin E may have a substantial impact on the reduction of breast pain, which is a common symptom during your menstrual cycle. In addition, multiple studies revealed a relationship between phytoestrogens and the reduction of menopausal symptoms, though it was once again concluded that more research should be done. Although lack of evidence doesn't mean that these things don't help or hurt hormonal balance, it's clear that there needs to be more extensive, long term studies done on the direct impacts of seed cycling.
The Alternatives to Seed Cycling for Menstrual Regularity and Menopause Management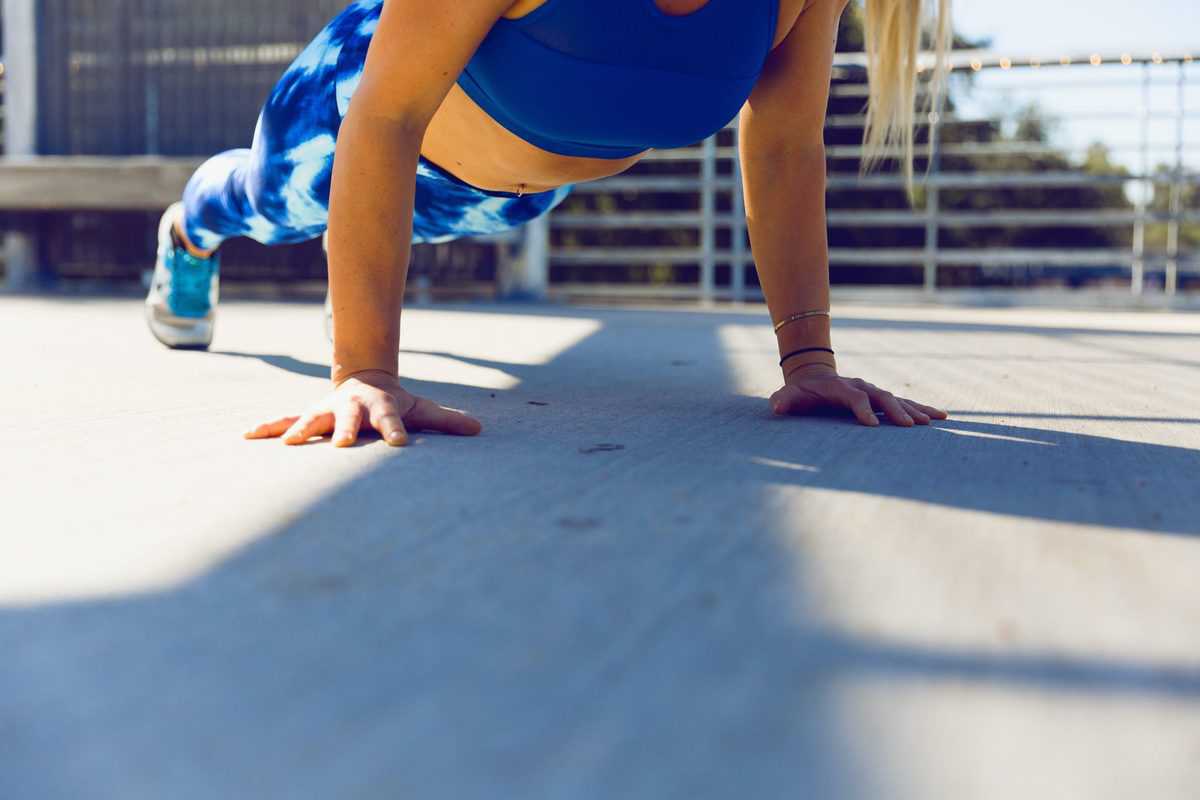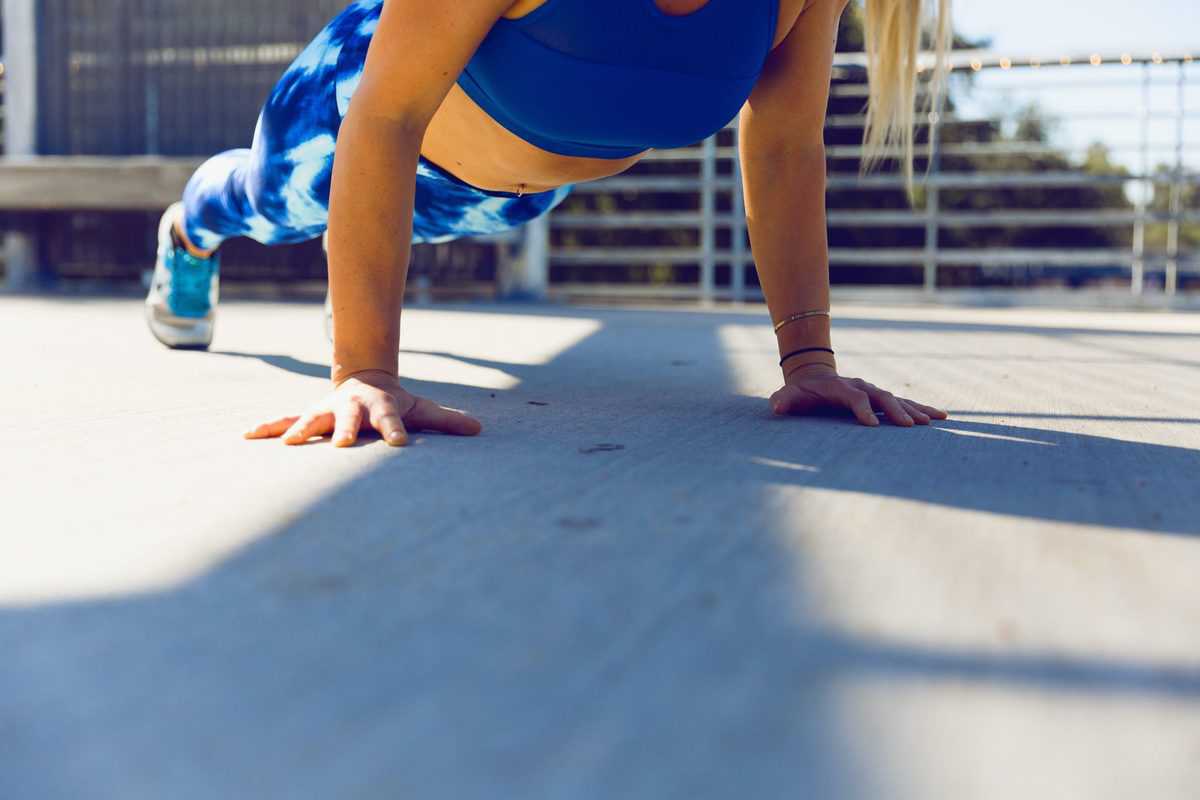 Exercise
Although research is lacking on the topic of seed cycling, there are some other alternatives that have much more evidence in relation to regulating periods and PMS symptoms. One of the most overlooked alternatives is regular exercise. Not only does exercising regularly promote good health all around, many studies support the claim that exercising can help not only regulate menstrual cycles, but also reduce symptoms in women with Polycystic Ovary Syndrome (PCOS). A study conducted in 2013 stated that yoga, specifically, helped regulate cycles in women with period irregularities.
Vitamin D
Another alternative is making sure to get enough vitamin D. Multiple studies have shown that vitamin D has significant impact on cycle regularity, PMS symptoms, as well as symptoms related to PCOS. Vitamin D levels tend to decrease during the luteal phase of the cycle, so it's important to get enough vitamin D in your diet through food or supplements.
Cinnamon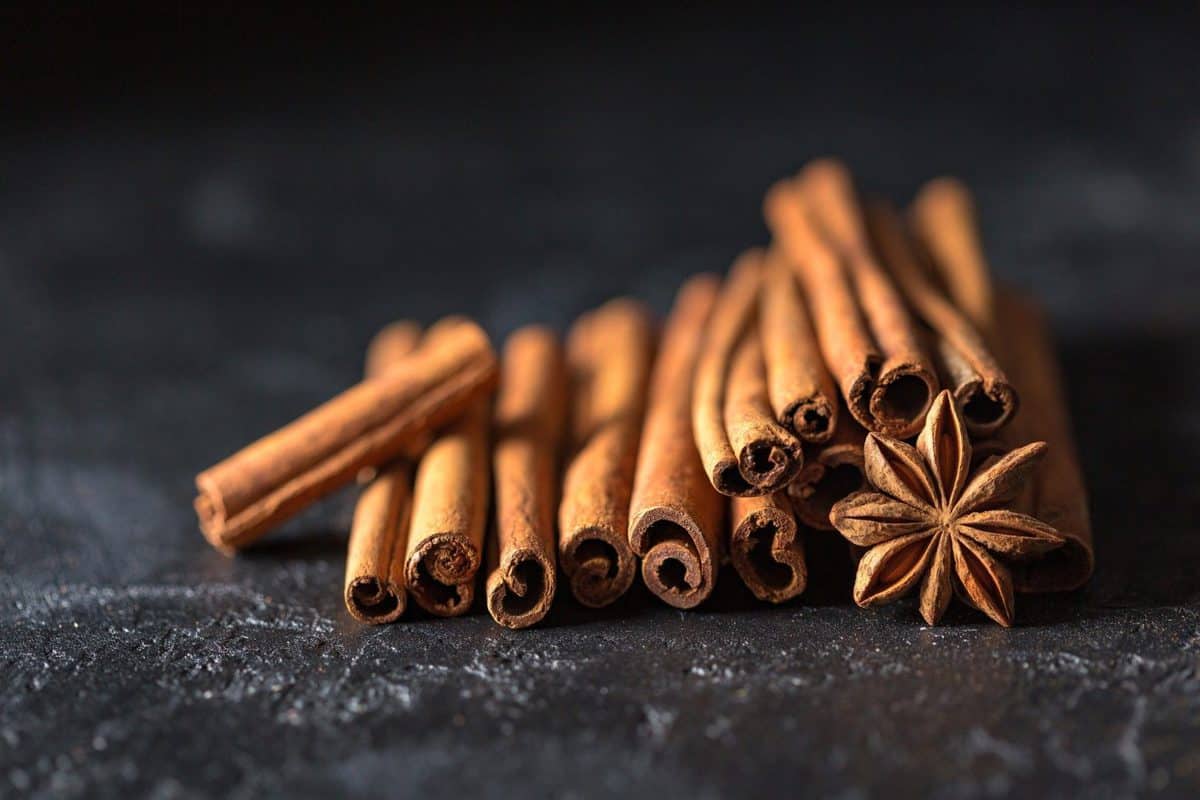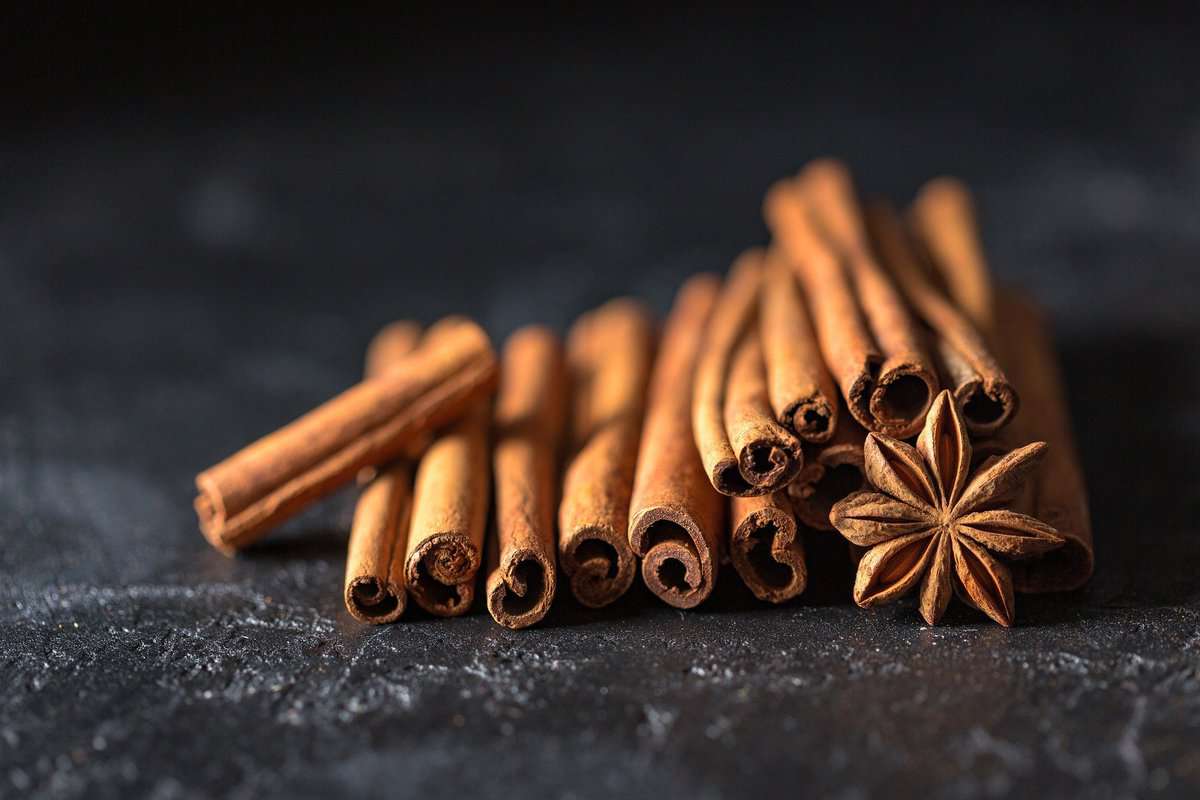 Lastly, one other option includes consuming a lot of cinnamon. Thiazolidinedione, an insulin sensitizing reagent, has been used throughout the years in women with PCOS to lessen the symptoms, however researchers attempted to find a more natural alternative. Cinnamon is argued to have insulin sensitizing outcomes similar to those found in the use of thiazolidinedione, in hopes of making it a good alternative. Of the research found, consuming about 1.5g of cinnamon per day has been linked with cycle regularity, minimized menstrual pain, and reduced symptoms associated with PCOS.
The Bottom Line on Seed Cycling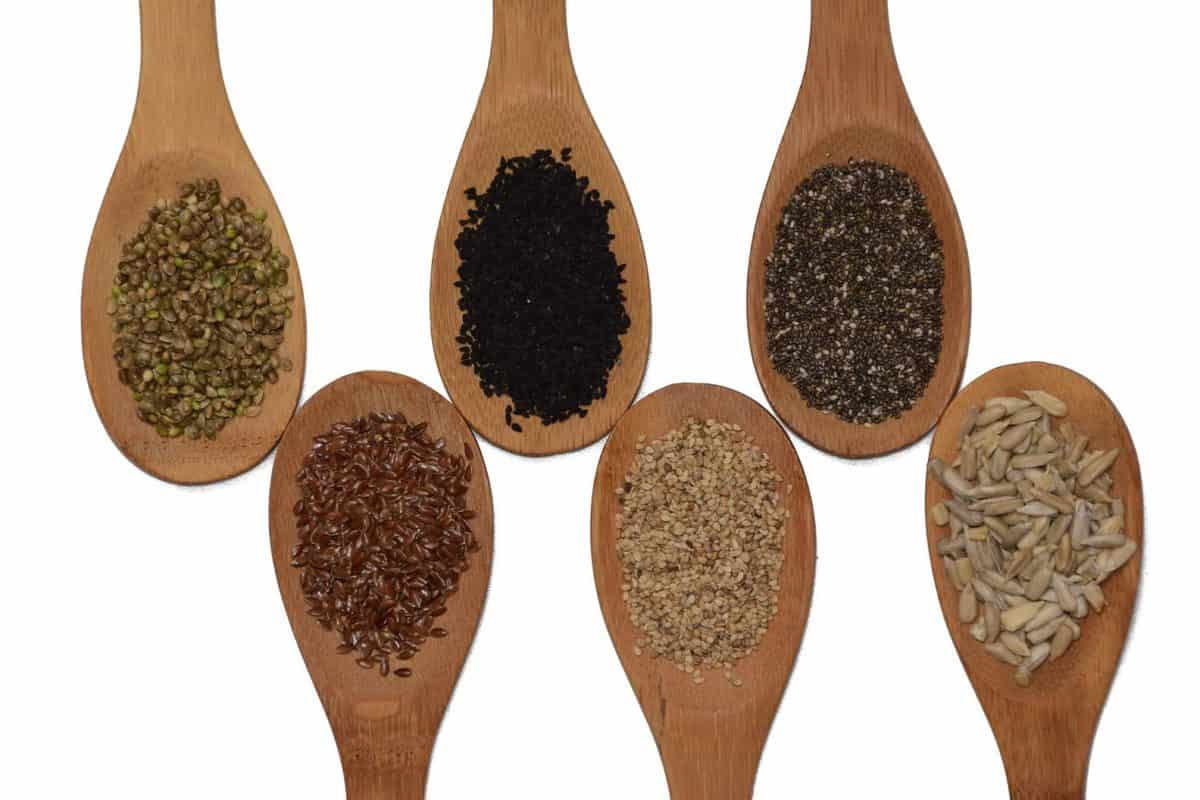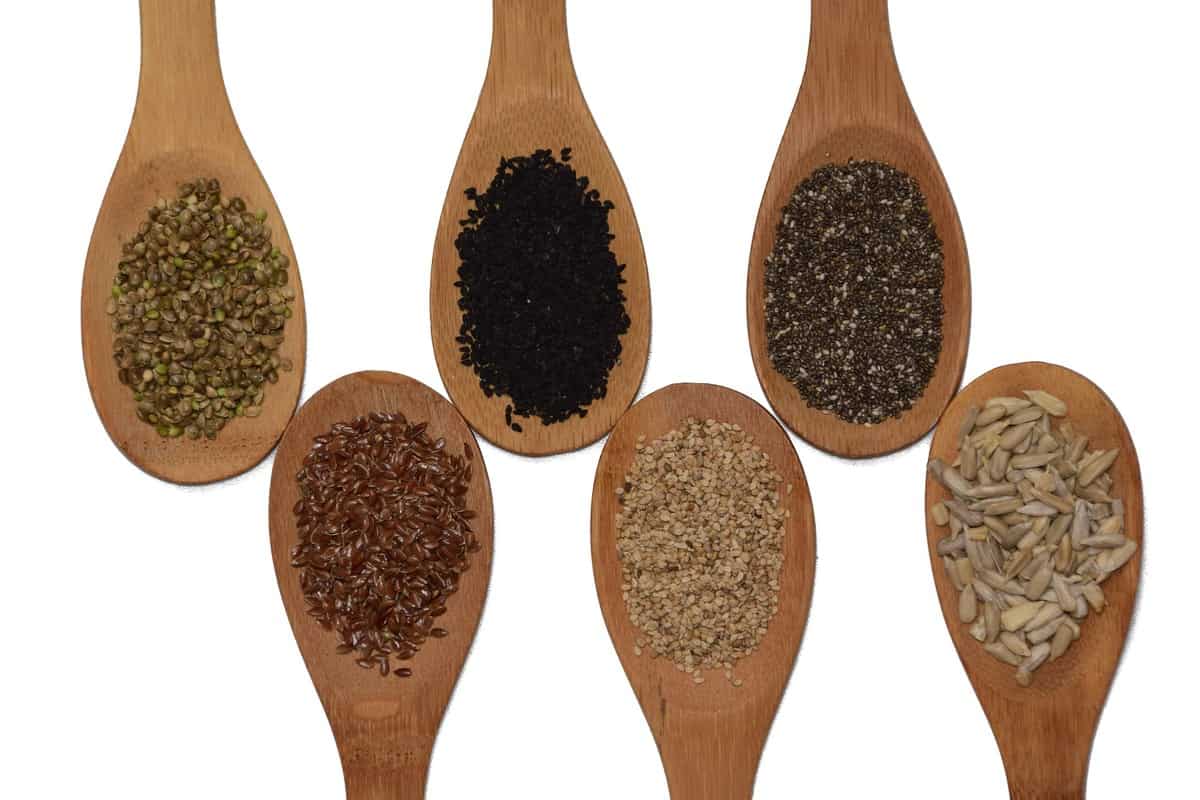 Overall, seed cycling does not have strong enough evidence proving that it helps regulate menstrual cycles or menopause symptoms. Seed cycling might work for some people, whether that's an outcome of the placebo effect or an individual response, but no diet change will produce the same result consistently for every individual. This is due to the fact that every person has different dietary needs, health matters, and genetic makeup. This doesn't mean people should avoid seeds due to lack of evidence. Seeds in general are very rich in fiber, protein and healthy fats, and have many proven overall health benefits such as reduced blood pressure and cholesterol. Multiple studies have shown that the regular consumption of seeds (about a tablespoon per day) have been linked to reduced symptoms of PCOS, as well as reduced risk of cancers, so there are lots of reasons to imbibe.
Personally, I find these unfounded practices just one more food rule to have to worry about. If you like pumpkin but not sesame, then eat pumpkin seeds all cycle long. And if you don't like seeds at all, look into other methods to manage your monthly flow.
The bottom line is that there are just so many natural wellness recommendations floating around the web, you've got to sometimes figure out what feels good to you vs what feels like an imposition to your life and mental health.
What are your thoughts on seed cycling for fertility? Leave me a comment below and share this with someone who does seed cycling religiously!
Contribution by Madeline Hermann