I break down your menstrual cycle diet and give you the facts on what to eat on your period and at each stage of your cycle.
Real talk, ladies. I'm a proud and loud female but in a lot of ways I feel we totally got the short end of the stick. I mean, I could go on for hours about our disproportionate human rights but I think the whole period thing is a good place to start on this blog. I'm obviously not a doctor, but I wanted to chat about the best foods to eat while on your period and at each stage of your cycle in order to feel the best you possibly can when you are bleeding from your vajay.
To any dudes reading this who are about to click "exit", I encourage you to maybe stick around as you may learn some important insights about the menstruating people in your life. I am sure you guys are no stranger to the mood swings, cramps, and cravings that come with the dreaded "time of month" for the wonderful ladies in your life. With that said, menstrual cycles are complex, intricate and somewhat unpredictable beings. So lets unpack this red monster by taking a look at what the science has to say.
best foods to eat on the menstrual cycle diet
The three main phases we are going to talk about are: the menstrual/follicular phase, the ovulation phase, and the luteal phase. Each phase comes with different hormonal effects on the body and, of course, different dietary recommendations. So lets jump right in starting with the menstrual phase.
menstrual/follicular phase – aka Bloody Sunday
Day 1 – 12
Day one is marked by the arrival of our favourite red frenemy – our period. Much like our gym teacher described back in health class, this phase begins with the shedding of our uterine lining and, depending on your cycle, this process typically lasts 3-6 days. I think we can all agree, we usually don't feel 100%. Aside from the crime scene in our pants, we typically feel tired, sluggish, and experience painful cramps that make us want to chill in the fetal position all day long. Who is to blame for these emotional and physical changes? Our fluctuating hormones of course. The main hormones at play in our menstrual cycle are progesterone and estrogen and at this stage in our cycle, their levels are at their lowest which explains the lack of energy and overall sluggishness people who menstruate tend to experience.
So what can we do from a nutrition standpoint to ease the effects of this phase?
Menstrual Cycle Diet Tips:
follicular/menstrual phase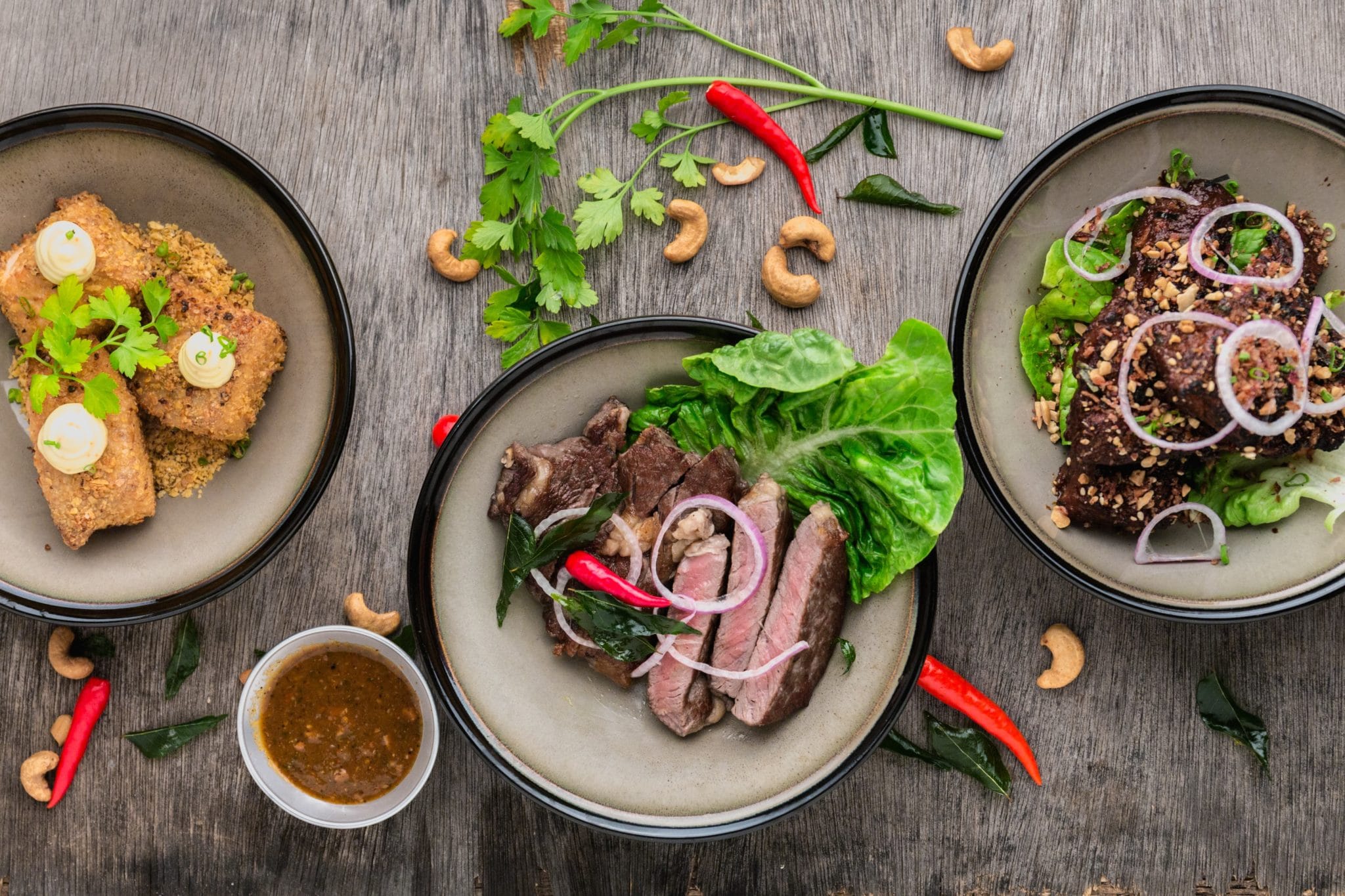 Tip #1 – Up THAT IRON
Iron is an important mineral that helps produce red blood cells and transports oxygen throughout the body. Depending on the length and flow of your cycle, the amount of blood lost during menstruation can put one at risk of low iron levels which contributes to low energy and fatigue. In fact, iron deficiency is one of the most common nutrition deficiencies among individuals of child bearing age. Therefore, people who menstruate must compensate for the amount of blood being lost from their period by eating more iron rich foods during this phase. The best sources of iron our body easily absorbs include foods like red meat, poultry and fish. Other plant-based sources include fortified cereals, tofu, beans, lentils and other legumes.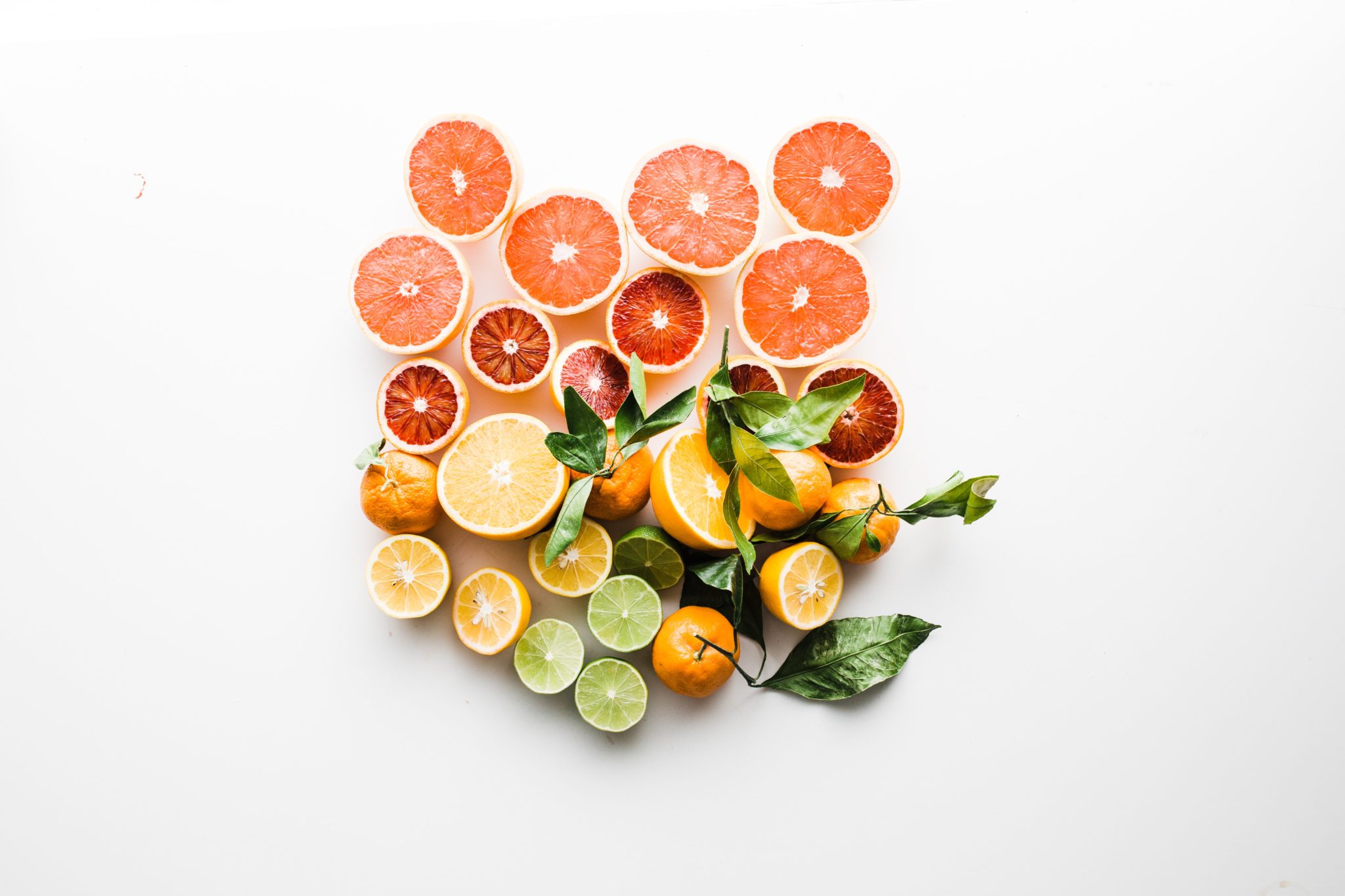 TIP #2 – PAIR IT WITH VITAMIN C
Vitamin C is an antioxidant that not only helps with immunity, healthy skin, and wound healing, but also helps our bodies to absorb iron even better. Therefore, if you are adding in an iron rich meal during that time of the month, be sure to pair it with a source of Vitamin C, such as citrus fruits or veggies like bell peppers, tomatoes, and leafy greens. To give you an example, this could look like a bowl of veggie chilli with a squeeze of lime juice on top, or a tofu stir fry with bell peppers. It's actually an intuitive pairing because these foods just taste good together and just proves how smart the body is.
TIP #3 – GO DECAF
Just as Vitamin C helps to increase the absorption of iron, there are also certain inhibitors to be aware of that can interfere with iron absorption. Coffee and caffeinated teas, such as green tea and black tea, have an antioxidant substance called polyphenols which can decrease the amount of iron the body absorbs. The other potential downside to caffeine is that it's a vasoconstrictor, which means it makes the blood vessels in your body constrict. A lot of people find that this constriction can make their period cramps even worse, so for that reason it might be best to stick to herbal tea on those first few days or spread the caffeine out at least an hour before or after your iron rich meal to help maximize the absorption of iron.
TIP #4 – GET PLANT POWERED on the menstrual cycle diet
A lot of people find their cramps in the early days of this phase so debilitating that they have a hard time enjoying a full meal. This is also the time when we begin to experience bloating and cramps so its important to stay nourished with lighter, less processed foods. Since we already feel super bloated, sluggish and sick, increased salt intake will only increase water retention and cause more bloating. On the other hand, fatty foods increase prostaglandin production which can increase contractions aka cramps. Put emphasis on meals with lots of veggies and fruit, especially those with a high water content as this will help you stay hydrated. As well, focus on eating more energizing carbs to help with your waning energy levels, such as whole grains and legumes.
Tip #5 – Take a Walk
During the first few days of your period, a common symptom for many of us is painful cramps. In addition, your estrogen and progesterone are quite low resulting in an overall lack of energy and stamina. However, some evidence suggests that gentle exercise may play a therapeutic role in relieving cramps by releasing endorphins. Endorphins help to not only improve mood but also relaxes the body which helps to ease painful cramps. Exercise may also provide a distraction from the discomfort you may be experiencing. Taking a walk may or may not be helpful for everyone, depending on the severity of your cramps, but it doesn't hurt to try.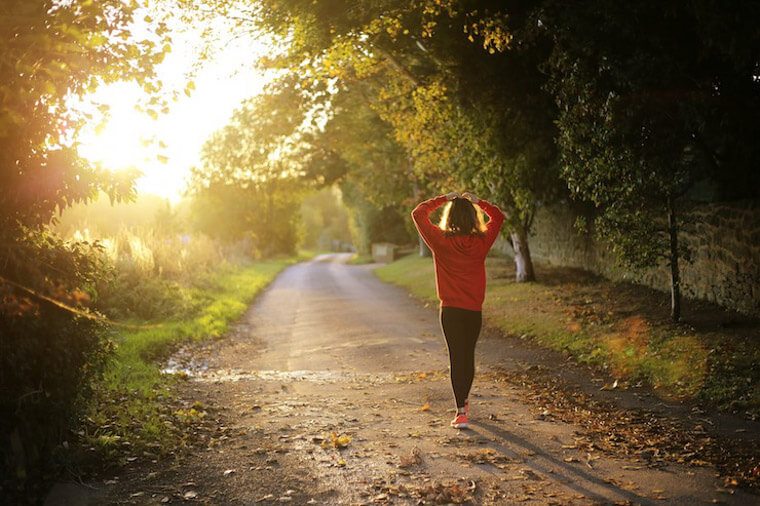 Ovulation phase aka Revival
Day 14 – 16
After our period, the ovulation phase begins and a new egg begins the process of preparing its descent down the fallopian tubes to then enter the uterus in the hopes of meeting a nice sperm to settle down with. This phase is met with an increase in estrogen, testosterone, follicle stimulating hormone, and luteinizing hormone. With a rise in these hormones, we begin to feel more energized and ready to take on the world. In the ovulation phase, you want to take advantage of the increase in libido, sexual energy, mood, and put in the work!
Menstrual Cycle Diet Tips:
ovulation phase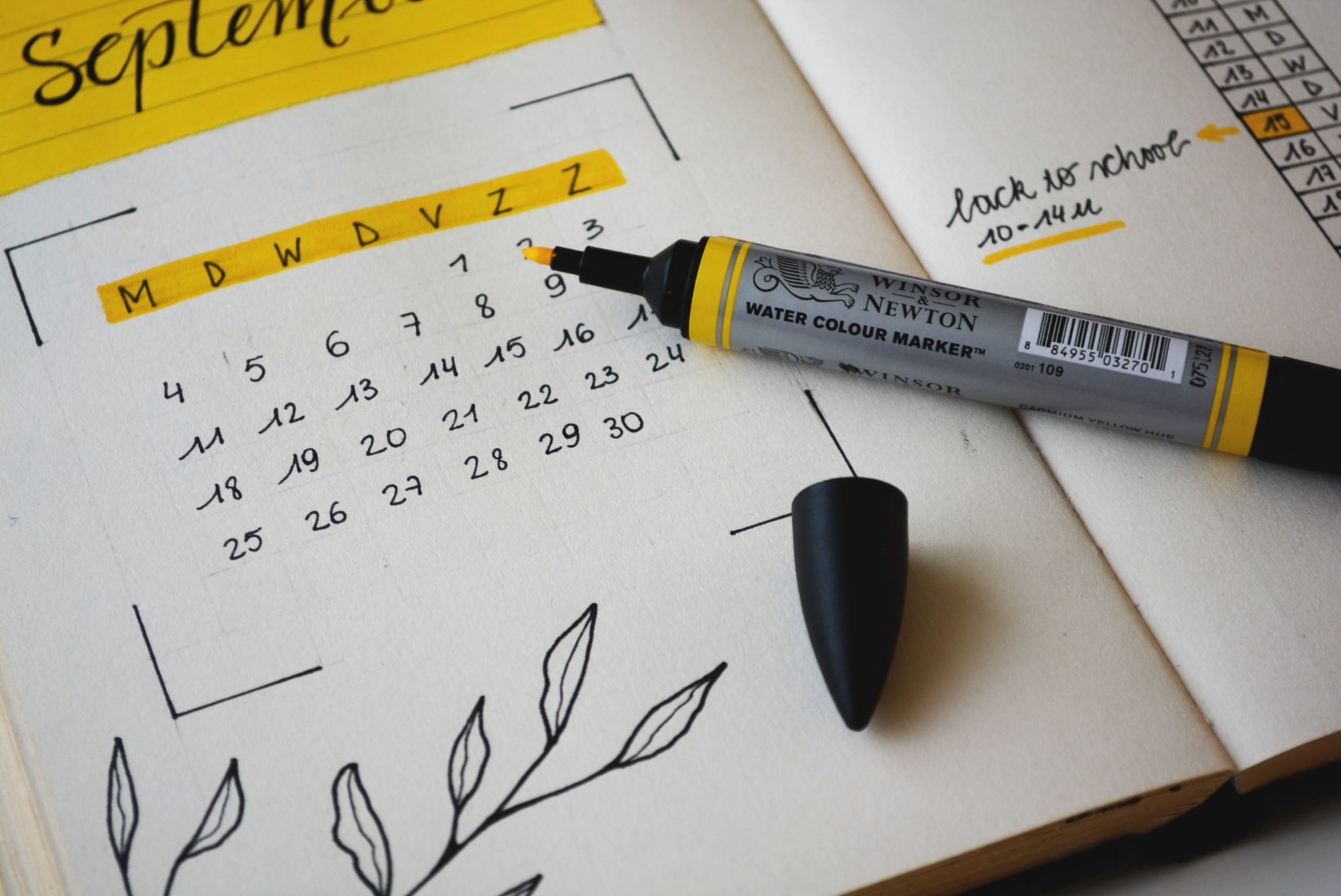 Tip #1 – move in a way that feels good
Since your energy levels are feeling more balanced, engaging in some joyful and energizing movement might start to sound more appealing in this phase. Whether it's CrossFit, pilates, spin class, or even having some fun consensual sex – our higher energy levels and brighter mood are a good match for these types of moderate-to-high intensity activities.
Tip #2 – use this energy to prep for the menstrual cycle diet
You have the most energy at this stage in your cycle, so its the best time to get creative in the kitchen and cook up a storm. Get out your slow cooker, instant pot, and every casserole dish you own. This is when you want to do your batch prepping for the week, chopping veggies, cooking proteins, make and freeze soups and casseroles etc etc.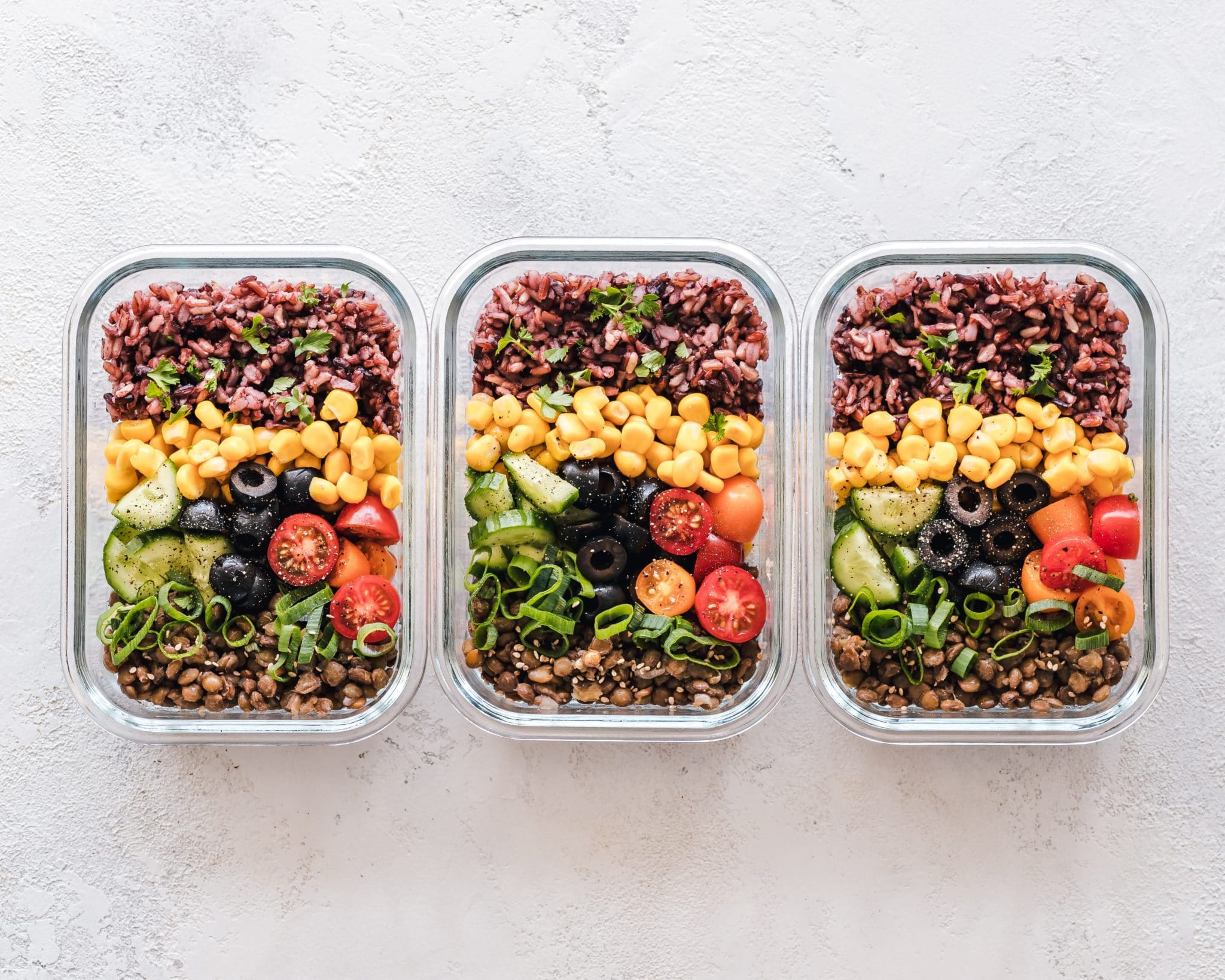 Luteal phase aka No Thanks
Day 17 – 28
So things are going great (maybe too great) when before you know it you are in the luteal phase. This phase happens when the mature egg that was released during the ovulation phase does not get fertilized. As a result, hormone levels decline and we have to experience the very pleasant and oh so lovely premenstrual symptoms, which include but are not limited to – cramps, headaches, bloating, aches and pains, mood swings and fatigue. So what can you do nutritionally to deal with the discomforts of the luteal phase?
Menstrual Cycle Diet Tips:
Luteal phase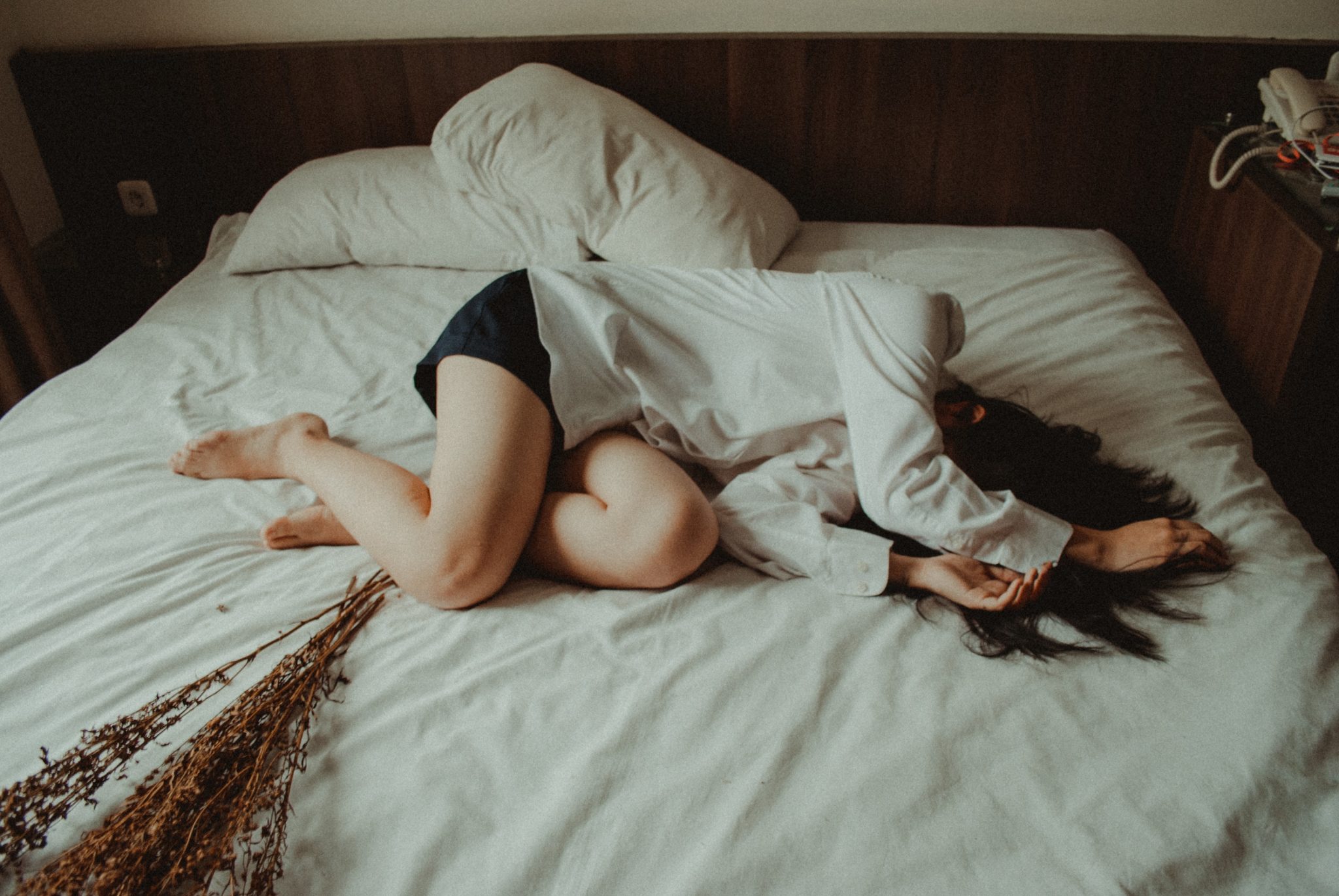 TIP #1 – NOTICE YOUR FOOD CRAVINGS
We've all been there eating chocolate chip cookies and crying over a cheesy romcom for no real reason. Thats when you know the luteal phase is in full swing aka you are PMSing. The occurrence of food craving symptoms during this phase are actually scientifically proven! A 2016 study looked at the menstrual cycle of 17 menopausal individuals by taking their blood samples to measure a variety of hormones to assess their food cravings. The results showed that food cravings during the luteal phase may be linked to the amount of leptin in our blood during this time. Leptin is a hunger hormone that tells us when we are full and can stop eating. Other studies have also shown that there may be a relationship between leptin and estrogen hormones and the food cravings we experience. When leptin is low and estrogen levels are high during the luteal phase, we tend to experience increased cravings, particularly for sweet carb-rich foods. However, when leptin was high and estrogen levels are low, we may experience fewer cravings. We may not be able to change our leptin or estrogen levels, but what we can do is listen to our bodies and notice our cravings and any patterns that arise during this phase of menstruation.
For example, do you crave sweet foods or salty foods? Are there certain textures that you prefer – perhaps the satisfying crunch from a bag of chips? Or the soft doughiness from a donut? Its important to start to become aware and mindful of these food cravings in order to assess what it is that your body needs.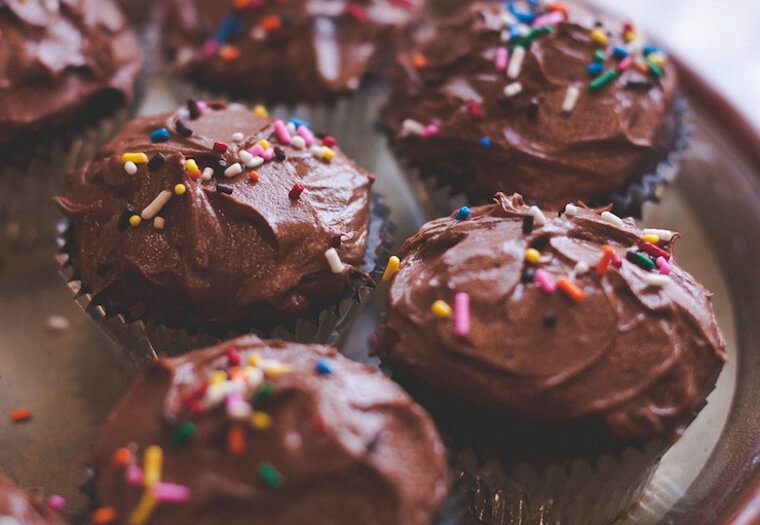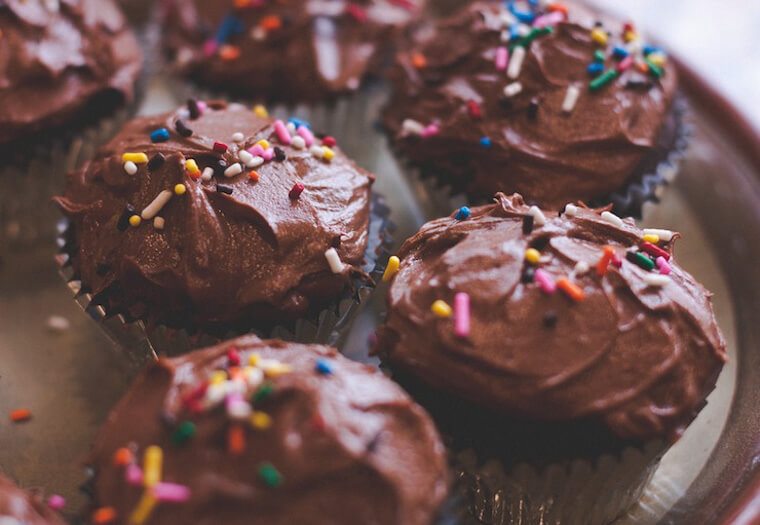 Tip #2 – let yourself have the carbs on the menstrual cycle diet
As mentioned, research suggests that we tend to crave refined carbs during this phase thanks to PMS. Though I am all for enjoying a cookie or bowl of chocolate ice cream when the craving hits but, considering we are about to enter into an even more sluggish phase (menstruation), having some really good fuel to power us through is essential. As well, restricting all carbs right when you're craving them most is just going to kick off a massive cookie binge and that's not going to leave us feeling too hot either. Now is the time to focus on slow burning but super delicious carbs. For example, this could look like a big batch of overnight oats for breakfast, using a hearty seedy bread for lunch, or roasting some sweet potatoes in a little maple and cinnamon for dinner. When in doubt, pair a complex source of carbohydrates with a source of protein and fat to keep those blood sugar levels even keeled.
Tip #3 – up the fibre
Speaking of upping the carbs, let's talk fibre. Progesterone levels are at an all time high during this phase and leading up to your period. We know that progesterone is one of the major culprits of constipation so boosting fibre intake is key. Aim to sneak in lots of fibre rich whole grains like quinoa or bran cereal, berries, broccoli or kale, flax, beans and nuts.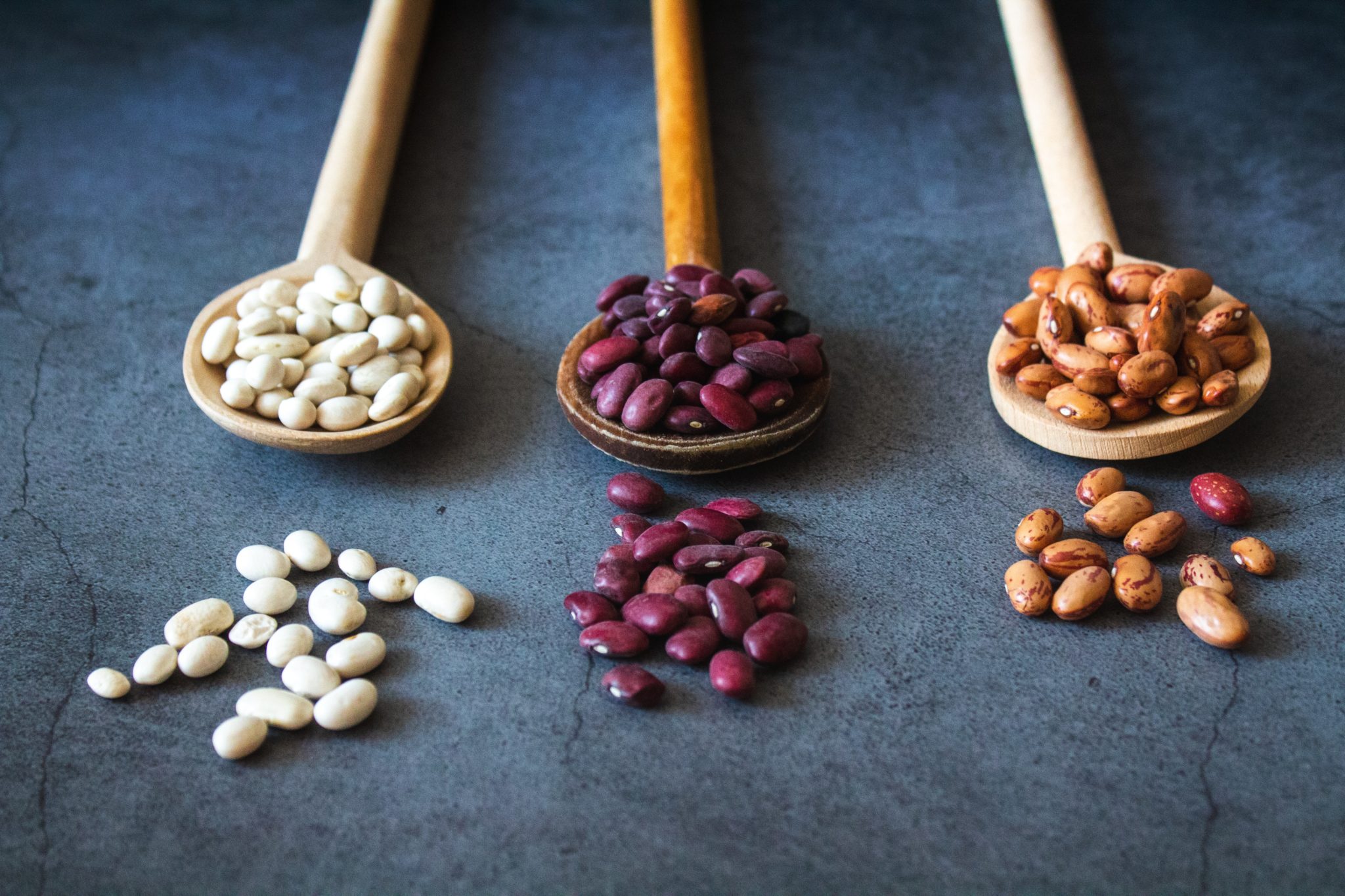 TIP #4 – EASE THE BLOAT
During the luteal phase of menstruation and leading into those first few days of our period, it is very common to feel bloated. Feeling bloated happens regardless of how much or what you eat thanks to our higher estrogen levels that cause us to retain more water. Therefore, as I mentioned earlier with the menstrual phase, you'll want to focus on more fresh foods instead of highly processed high salt foods. I would also recommend sticking to plain water, as carbonated drinks can cause more gas and discomfort, as well as going easy on foods that tend to cause you digestive distress. This will vary from person to person, but common triggers are high FODMAP foods such as dairy, apples, wheat and beans, gassy veggies like broccoli and kale, sugar alcohols and booze. In the event that you do have a higher sodium meal and are feeling a bit uncomfortable, you can balance out the salt content by pairing it with foods that are rich in water such as cucumber, lettuce, and citrus, or potassium rich foods like bananas and sweet potatoes.
Bottom Line
Most of us ladies have to deal with our period every month, so I am sure you are a total expert on how your body feels, what works best, and what doesn't during each phase. I would not be surprised if you are currently already doing a lot of these things without even thinking about them because they intuitively just feel good. However, if you are finding that some of your symptoms during certain phases of the menstrual cycle are throwing you off and throwing a wrench into your lifestyle and overall well being, hopefully these evidence-based tips can help you feel your best no matter what your hormones throw at you.
If you liked this post, you may also like:
Now I want to know – What's your menstrual cycle diet tips?
What are the best foods to eat on your period?
Contribution by Sofia Tsalamlal, RD, MHSc
Edited by Giselle Segovia RD MHSc
Updated on July 29th, 2020