I break down your menstrual cycle diet and give you the facts on what to eat on your period and at each stage of your cycle.
Real talk, ladies. I'm a proud loud female but in a lot of ways I feel we totally got the short end of the stick. I mean, I could go on for hours about our disproportionate human rights but I think the whole period thing is a good place to start on this blog. I'm obviously not a doctor, but I wanted to chat about best foods to eat while on your period and at each stage of your cycle to feel the best you can possibly feel when you're bleeding from your vijay.
So where do we begin (men, this is your warning you may want to walk away now). Our menstrual cycles are complex, intricate and somewhat unpredictable beings. At different stages we may get bloated, fatigued, irritable, mood swings, aches, pains, cramps… and hello, the list goes on.
BEST FOODS TO EAT ON YOUR PERIOD
There are three main phases we need to talk about, each with different recommendations as the best period food.
Period Phase 1: Menstrual/Follicular, aka Bloody Sunday
Day 1 – 12
Day one is marked by the arrival of our perfectly timed visitor – our period. Much like our gym teacher described back in health class, this phase begins with the shedding of our uterine lining. This process typically lasts 3-6 days. I think we can all agree, we usually don't feel 100% – aside from the crime scene in our pants–we typically feel tired, get those awful cramps and just feel sluggish overall. Why? We can blame these emotional and physical changes on our hormones. Horay! The main hormones at play in our menstrual cycle are progesterone and estrogen and at this stage in our cycle, their levels are at their lowest, which explains the low levels of energy and overall sluggish behaviour.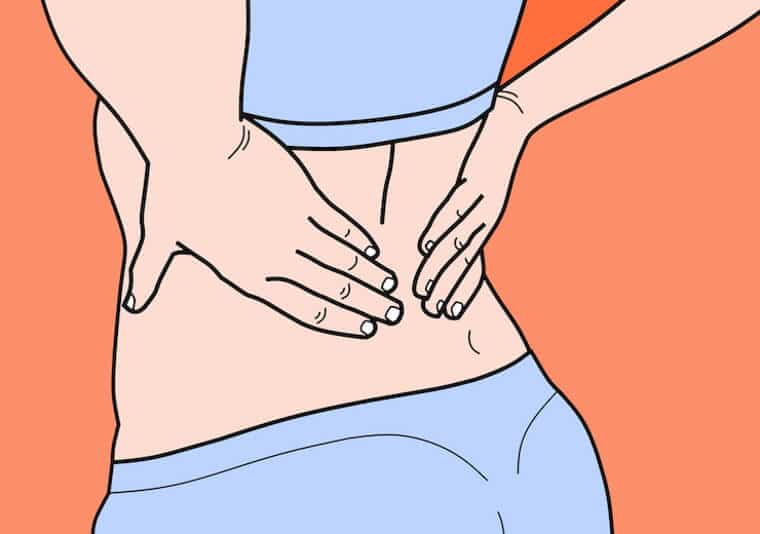 Follicular Menstrual Cycle Diet & Tips
Tip #1 – Up the Iron and Vitamin B12
If you think about the amount of blood we lose during menstruation, that could put us at risk of low iron levels, which contributes to low energy and fatigue. The best sources of iron our body easily absorbs includes: red meat, poultry and fish. Other sources include dark leafy greens, dried beans, peas and lentils. Remember to combine these plant sources with vitamin C to help our body absorb the iron even better. Vitamin B12 is another vitamin that affects our energy levels since its job is to make healthy red blood cells. Vitamin B12 is only found in animal products such as eggs, milk, cheese, meat, fish and poultry. For the vegetarians out there, many food products are now fortified with vitamin B12 like soy, rice or almond beverages.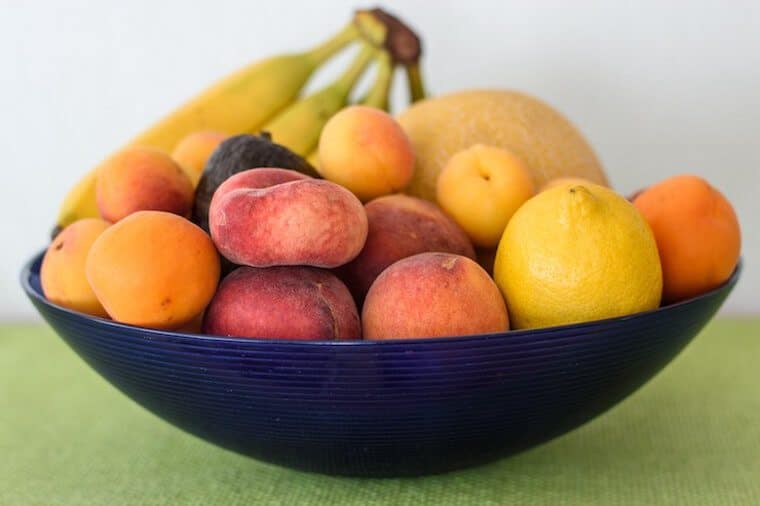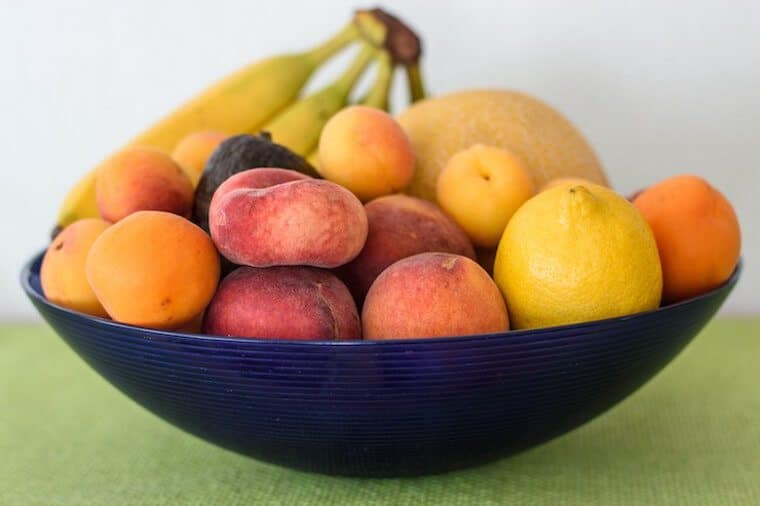 Tip #2 – Take a Walk
A common symptom for many of us is cramps. Sadly, there's not much we can do nutritionally, but some evidence suggests exercise can play a therapeutic role. Some research has been dedicated to finding a link between exercise and relieving cramps, but there's still not enough to make that definite call due to the difficulty in measuring different people's level of pain. Much of the research has concluded that even though it may not be a direct treatment, exercise can still be used as a distraction from the pain and can always improve our mood. Aside from a distraction, the rush of endorphins we can get from exercise may also give us a sudden rush of energy to battle this phase of our cycle, so it doesn't hurt to give it a try.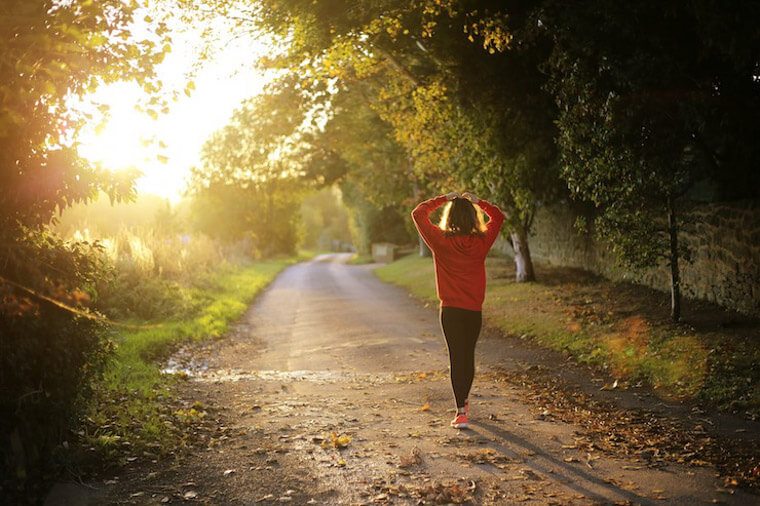 In the second part of this phase, the follicle stimulating hormone is released by the pituitary gland and stimulates the ovaries to produce an egg. By this point (Day 9), women tend to feel better because their hormone and energy levels are beginning to normalize (yay!!)
Phase 2: Ovulation aka Revival
Day 14 – 16
After our period, a new egg begins to mature in our ovaries (which produces estrogen), and our estrogen levels start to rise. This phase is called ovulation because the mature egg is released and is hoping to meet a nice sperm to settle down with. The pituitary gland also produces the luteinizing hormone, which produces testosterone. With a rise in estrogen and testosterone, we feel more energized and ready to take on the world. Here's what you can do to take advantage of the high to complement the best foods to eat on your period.
Ovulation Menstrual Cycle Diet & Tips
Tip #1 – Get in those Workouts
Since you're feeling your best, go big or go home! Whether it's CrossFit or Pilates class, now's the time to do it! Your higher levels of testosterone are also going to help you with put the most into your time at the gym.
Tip #2 – Fuel the Energy
You have the most energy at this stage in your cycle, so get creative in the kitchen and incorporate a variety of foods into each meal. Fuel your workouts with excellent sources of protein like nuts, yoghurt, eggs, fish and lean cuts of meats and poultry. Be sure to balance those meals with a variety of fruits and vegetables and whole grains.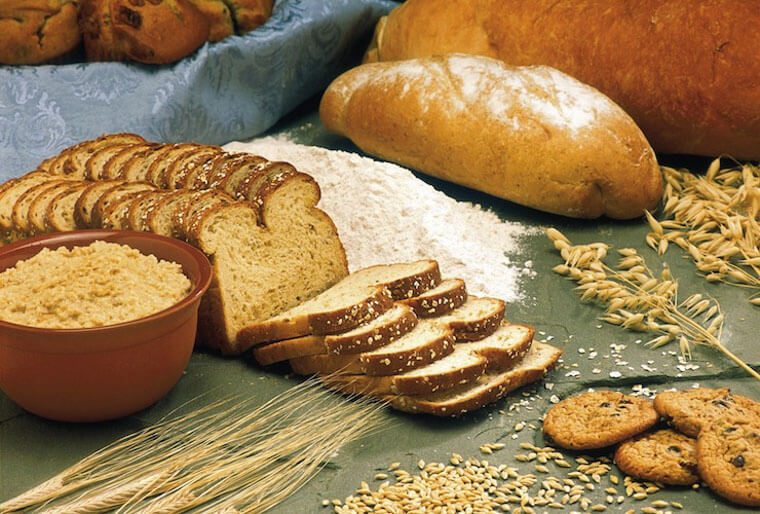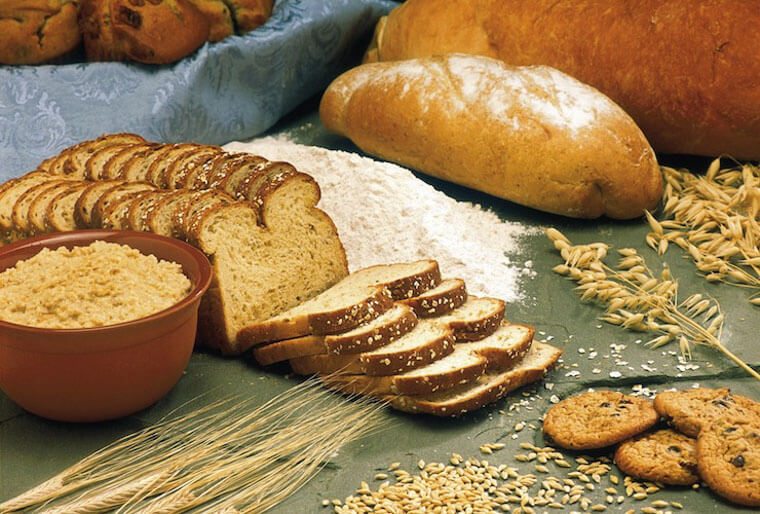 Phase 3: Luteal aka No Thanks
Day 17 – 28
So things are going great (maybe too great to be true) when you're reminded what it's like to be a woman… DAMNIT! Once the egg is released in the last phase, a structure called the corpus luteum is left behind. This structure releases progesterone and estrogen to thicken the uterine lining in the hopes of fertilization. When that doesn't happen, hormone levels decline and we have to experience the lovely premenstrual symptoms mentioned earlier: cramping, headaches, bloating, aches and pains, mood swings and fatigue.
Food Cravings
The stereotypical symptom-and the one most joked about in popular culture –are the major food cravings. Recently, research has been trying to find a link between the different phases in our menstrual cycle with increased food cravings for sweet-tasting carbohydrates and fat-rich foods. You can't turn on the TV without seeing women using cupcake therapy to soothe their aching uteruses.
Man, can someone make me a period mix?! Seriously though, it may make a cute scene in a romcom, but these symptoms are actually scientifically-proven!
A 2016 study at the University of California looked at the menstrual cycle of 17 menopausal women by taking blood samples to measure a variety of hormones and used a validated survey to assess their food cravings. The results showed that our cravings and food intake may be dependent on how much leptin is in our blood, specifically during the luteal phase. I've talked about leptin before as it pertains to weight gain. Leptin is a blood-circulating hormone made by fat cells that basically tells us: "You're full, stop eating" – it helps to regular our intake so we don't eat everything sight.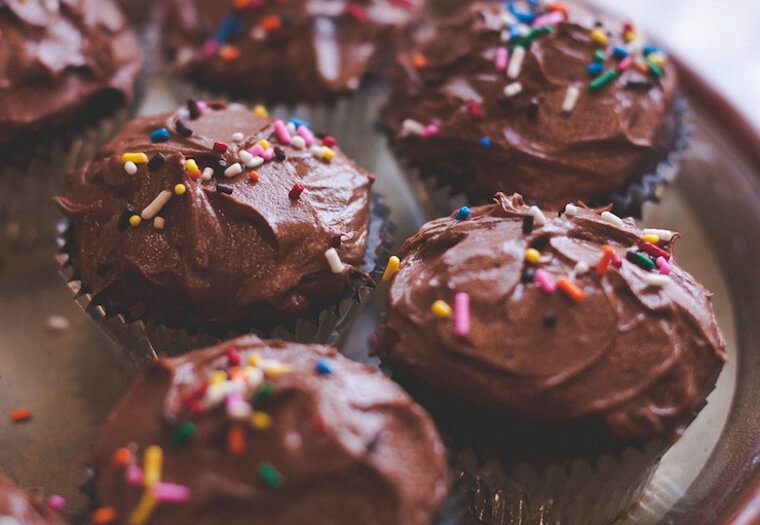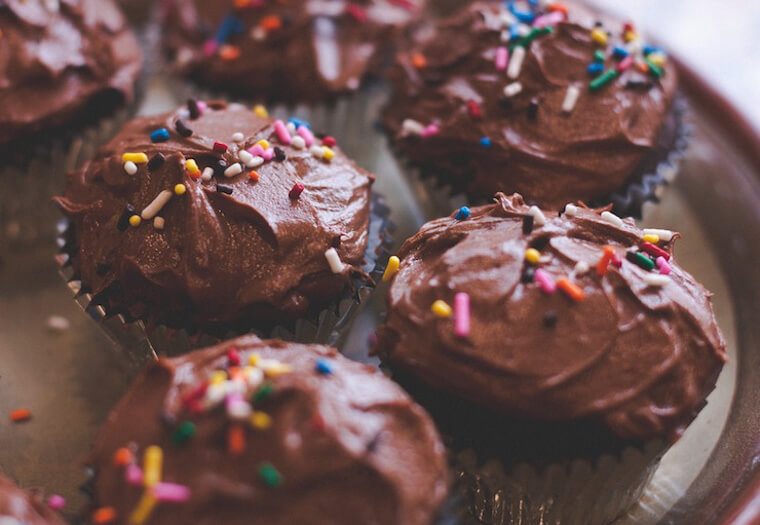 This study revealed that there may be a relationship between the hormones leptin and estrogen and our cravings. They found that when leptin and estrogen levels were high in the luteal phase, women experienced increased cravings for sweet and carb-rich foods. However, when leptin and estrogen levels were low, women experienced fewer cravings.
I have to admit this menstrual cycle diet study was not very reassuring since it's basically telling us depending on the level of leptin and other hormones in our blood, we may experience cravings or we may not. In other words, some of us can avoid cravings while others are reaching for that bag of chips. And while we may not be able to change our hormones, here are some tips to manage those premenstrual symptoms.
Luteal Menstrual Cycle Diet & Tips
Tip #1 – Notice the Craving
Listen to your body and look for patterns. I'm sure we've all experienced the 3 pm chocolate craving. If you know that you'll get that craving at 3 pm, have a healthy snack at 2:30 pm to curb that craving.
How do you know if it's a craving or a hunger cue? Try this trick.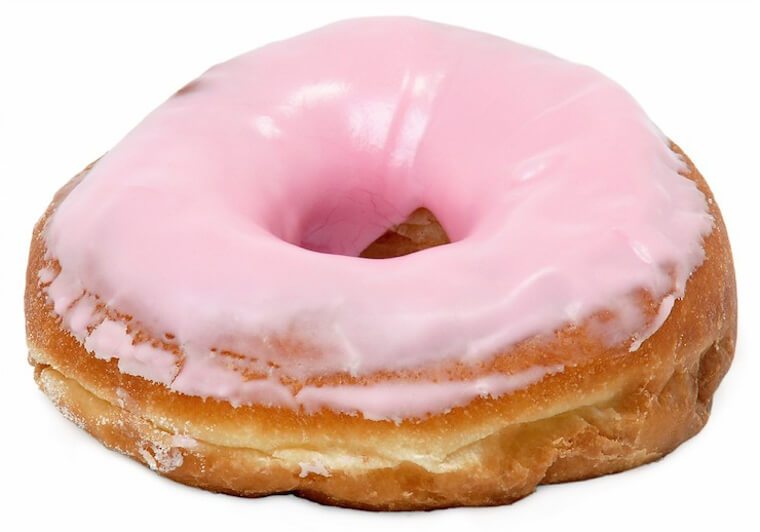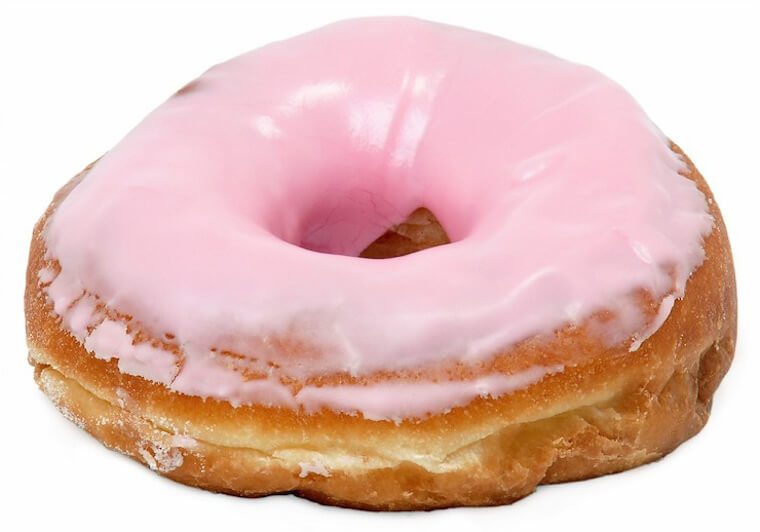 Say it's 3 pm and you open your fridge. While you stand there, contemplating what you want, you think to yourself: "I want something crunchy, or chewy, or smooth." THIS IS A CRAVING. When you're hungry, you'll eat what's in front of you and you won't be picky about the texture of the food. In either case, be prepared. Have pre-made snacks at home and work, as well as in your car and purse for easy access.
Tips #2 – Aim for Healthy Alternatives
Since that study we discussed suggested that we tend to crave highly refined carbohydrates, make a healthier swap. Instead of white bread, cakes and pastries, choose whole grain breads, pasta and crackers more often. Combine a complex carb with a source of protein for a complete snack that will really keep you full. For inspiration, check out my post on super satiating high-protein snacks.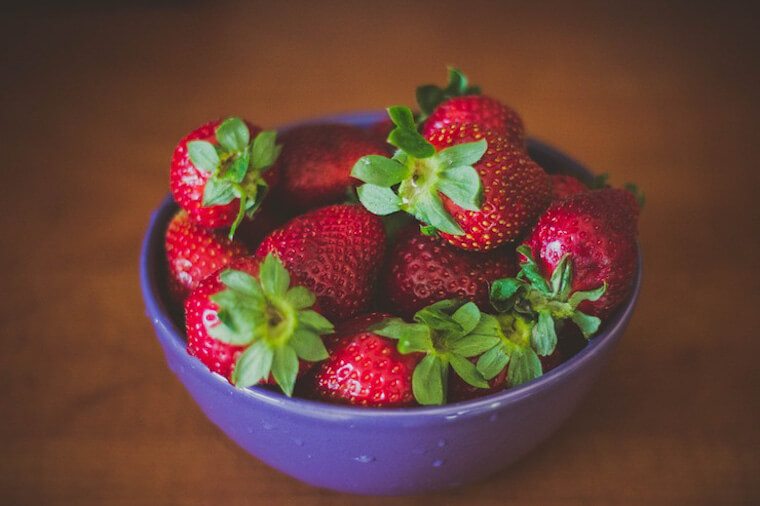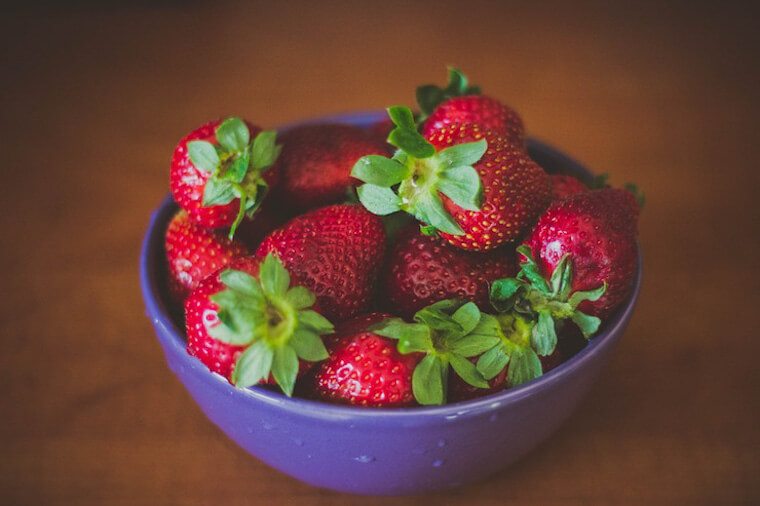 Tips #3 – "Outta Sight, Outta Mind"
Keep this mantra in your head. Scientists at Cornell University tested whether there was an association between the food on a person's kitchen counter and their BMI. The 2015 study showed that individuals with fruit on their counter had lower BMI's compared to individuals that had foods like candy, soft drinks and cookies. I know I don't have to tell you this but we're convenience eaters so we are way more likely to eat the food that is nearest to them.  So replace that cookie jar with a bowl of fruit and if you're truly hungry, you'll reach for that instead.
Tip #4 – Don't Feed the Bloat!
We may feel bloated after we binge at an all-you-can eat sushi place or that neighborhood burrito joint. During the luteal phase, we don't necessarily have to have eaten too much to feel the bloat.  That can be blamed on those high levels of estrogen that cause us to retain more water. The best piece of advice I can give you is to limit high salt foods. When we eat lots of salt, we drink more water, which obviously makes us feel like a cheese puff. Choose low sodium soups and broths, rinse canned vegetables and beans, and limit highly processed foods. Another good trick is to lay off the soda and drink lots of water. A carbonated/sugary drink may soothe an upset stomach but when we're bloated, due to its gaseous contents, these drinks will only make you feel more bloated.
Tip #5 – Take Another Walk
Exercise may seem totally uncomfortable when you're feeling crummy, but choosing a light to moderate activity such as swimming, yoga or a brisk walk can relieve some of your bloating, and may distract you from your cravings and cramps.
Is Coffee Yay or Nay?
A recent prospective study from the American Journal of Clinical Nutrition offered a different perspective suggesting that "the current recommendations for women to reduce caffeine intake may not help prevent the development of PMS". That doesn't mean you can run out and fill up your Big Gulp with java. Excessive consumption of caffeine can cause high blood pressure, fast heartbeat, irritability and insomnia. For some women, getting enough sleep can be challenging during the luteal phase because excessive caffeine intake may be inhibiting a good night's rest. Many women may also drink more coffee if they feel fatigued by their cycle, which is only a temporary fix. We suggest limiting your caffeine intake to no more than 2 cups a day and getting in that exercise to boost your energy naturally.
So yah, being a woman can suck. I hope these menstrual cycle diet tips will help you manage your time of the month and help you choose the best foods to eat on your period.
If you liked this post, you may like:
Now I want to know:
What's your menstrual cycle diet tips?
What are the best foods to eat on your period?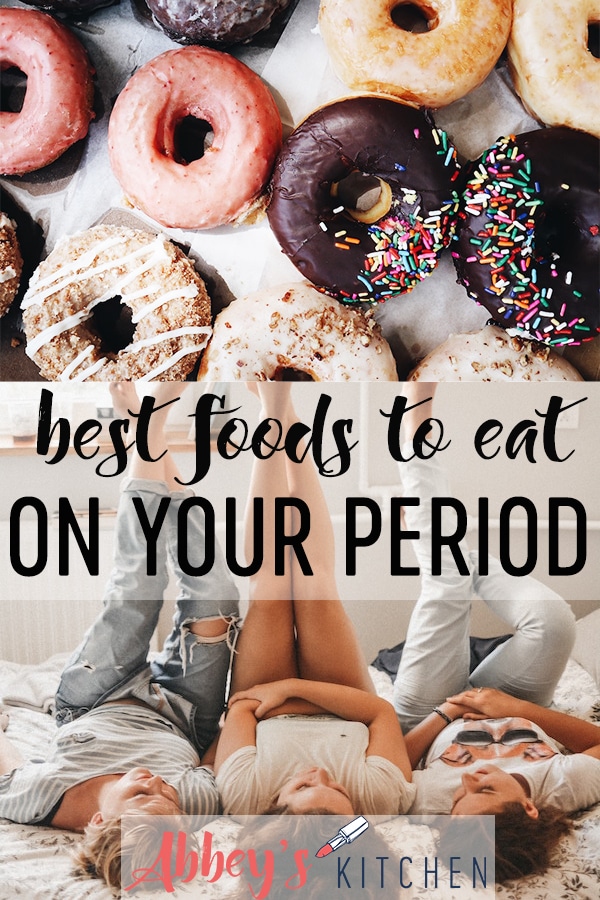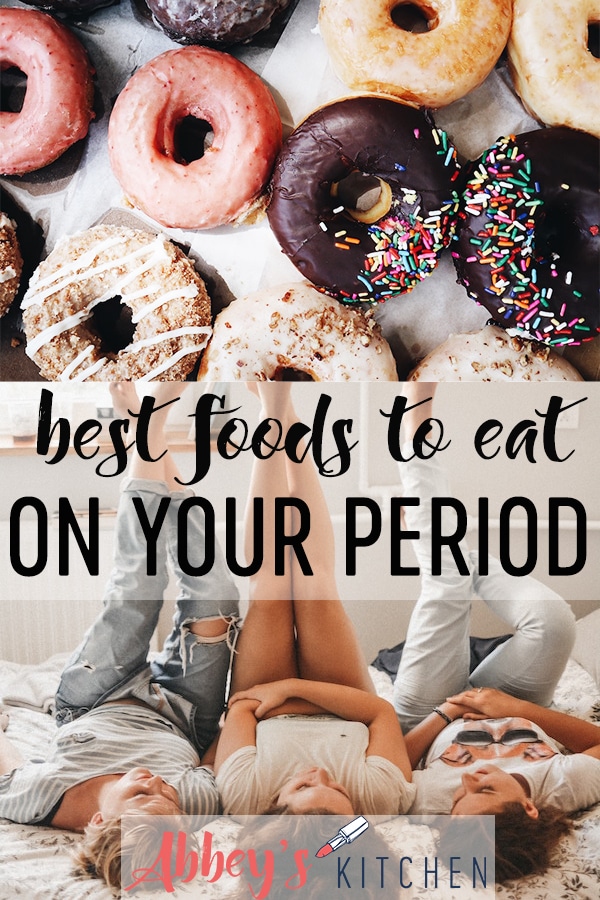 Contribution by Sofia Tsalamlal, RD, MHSc(c)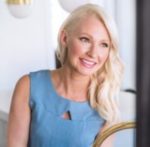 Abbey Sharp is a Registered Dietitian, an avid food writer and blogger, a cookbook author and the founder of Abbey's Kitchen Inc.